The Best Gift Guides for 2023: Thoughtful Gift Ideas For Everyone On Your List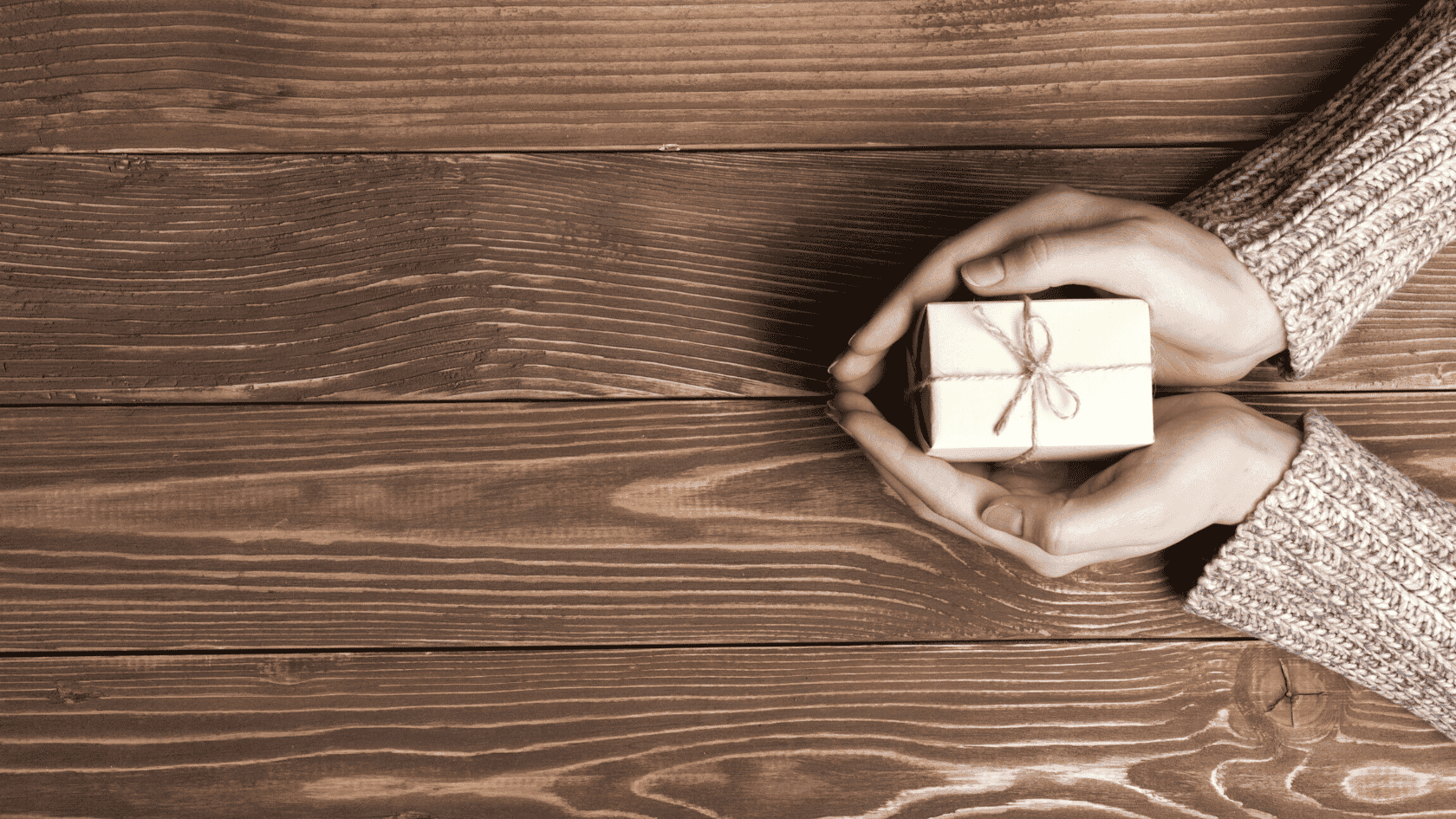 If you're searching for the perfect gift, we guarantee you'll find it here. Our gift guides include ideas that are unique, practical, thoughtful, popular and more. We share the best gifts we've given and received, plus ideas from the college students we teach and our own tweens and teens.
Experience Gift Ideas
As the holiday gift planning and buying season approaches, do you want to avoid adding more of the same "stuff" to your house? Here's the ultimate guide of 42 experience gift ideas for families that come with the added bonus of values that last far beyond traditional gifts.
Gift Ideas for Tweens & Teens
Finding gifts for tween and teen boys that don't contribute to more time in front of screens can be a challenge. But there are some cool things out there. I looked back at gifts my sons received over the last couple of years that were slam dunks, and threw in some of their current wish-list items.
Top gifts for tween and teen girls. Suggestions straight from girls and their moms on things they've loved and wish-list items.
Whether you are looking for Christmas gifts, a gift to celebrate a special occasion or just a little something to celebrate an amazing accomplishment, this fantastic list is full of special gift ideas for 18-year-old girls.
A guide to the best luggage for teens from a travel-planning expert and mom of teenagers. We know that having the right luggage (especially when teenagers are involved) can make a world of difference. We narrowed the choices to our favorite hard-sided, soft-sided, duffle and carry-on options. Plus, tips on what to consider before buying.
The best watch for tweens is from Fitbit, Garmin, VTech or Apple. Reviews of the most important features will help you choose the right smartwatch for your tween.
Finding the perfect 8th grade graduation gift isn't easy! We rounded up the best middle school graduation gift ideas from over 3,000 moms of tweens and teens. Celebrate the 8th graders in your life with a gift they're guaranteed to love.
Use this list of Easter basket ideas for teenage guys to make shopping EASIER and FASTER this year. Find fun new Easter basket additions for teen boys (most would also work for tween boys).
Choosing Valentine's gifts for teenage daughters doesn't have to be hard. Our list of gift ideas for teen girls includes top trends along with more traditional Valentine's Day gifts.
23 Best Valentine Gift Ideas For Teen Boys
Shopping for Valentine's Day gifts for your teenage son or teen boys in general? You'll find the perfect gift here. Ideas are straight from our teen sons and our college students.
50 Best Gift Card Ideas for Teens
Gift cards are a practical gift that teens love, and they can still be a very personalized and meaningful gift. Look at our list of gift cards teens love to see what brands they are loving.
53 Best Graduation Gift Ideas for Friends
Finding the perfect graduation gift for a friend, can be a challenge. But we have some great ideas for special graduation gift ideas for friends to get you thinking.
Books & Games: Classic Gifts for Tweens & Teens
We LOVE giving books as gifts. We gathered book ideas from teachers and librarians, plus favorites from our own tweens and teens. You'll find lists of amazing books for 4th, 5th, 6th and 7th graders, along with the best book series for tweens and for teens.
Best board games for teenagers and the best board games for tweens. Includes strategy and cooperative games and the top picks for family game night. And so many more!
Bookmark this list as your go-to for the best backyard games for teens or tweens. It has everything from games for groups and birthday parties, to games fit for camp-outs or pool parties. Let's be honest: No one is too old for a fun outdoor game.
Gift Ideas for College Students
Shop from this list of stocking stuffers your college kids will love. Ideas come straight from the college students we teach.
We teach college students, so we're always watching and listening for their favorite products. The ones that get rave reviews. Cute backpacks for college students are a must-have, but there are lots of different features to consider. The best college backpacks out there offer a wide range of options.
53 Best Graduation Gift Ideas for Friends
Finding the perfect graduation gift for a friend, can be a challenge. But we have some great ideas for special graduation gift ideas for friends to get you thinking.
Gift Ideas for Parents
Our list of the best personalized Mother's Day gifts includes the following categories: Personalized (many are customizable) gifts for mom, gifts that give back for moms who support a cause, local gifts for Columbus/Ohio moms.
Finding meaningful gifts for moms – especially moms who don't need anything or gifts for moms who "don't want anything" – can be a challenge. These personalized gifts for mom are truly thoughtful ways to show that you know them, love them and appreciate them.
Graphic tees are more popular than ever, and it's easy to understand why: they're fun, really comfortable and soooooo soft. We rounded up some of the funniest tees for moms from Etsy shop owners because we love to shop small and support small businesses! Every shirt comes in a variety of colors.
Practical gifts for dads are always appreciated, whether for his office, home gym or the outdoors. Make his life easier with the best tech gifts or clothing ideas. Shop our curated gift guide for every dad in your life.
These fun gifts for dads who want nothing are perfect if he loves the outdoors, tech, sports or travel. Plus gifts for his home office, home bar & even his closet!
Is your father-in-law impossible to buy for? Maybe he doesn't want anything and he doesn't need anything, so you're on your own to figure out what to get him. We've been there! We rounded up our very best father-in-law gifts!
Gift Ideas for Teachers
Teacher thank you gifts are a great way to say thanks – and we have some ideas for teacher appreciation gifts below – but we also have suggestions beyond gifts! (This list can also apply to coaches, counselors and others who are mentoring your kids.) If we want the best for our kids, we need to give our best to their teachers.
Every teacher needs a cute holiday tee to make it through the last few weeks before break! We gathered our 10 favorite holiday graphic tees for teachers. You're sure to find a favorite in these Christmas, holiday, snow day and winter break t-shirts!
The best retirement gifts for teachers are useful, thoughtful, funny & unique gifts suggested by retired teachers themselves. Now that school's out forever, give the perfect retirement gift to honor that special teacher for their many years of service.
This curated gift list is our thank you to teacher moms who are balancing careers and families they love. The best gift ideas for a teacher mom are fun, creative and personalized. Make her smile or even laugh with presents from small businesses.
Gift Ideas for Mom Friends
We've gathered great gift ideas for celebrating the special mom friends in your life. The perfect Christmas gift shows another mom that you really know her and appreciate her, which is the best part. Hang on to any of these ideas for mom friends you love but don't need for the holidays, because you can give many of these great gifts for other special occasions.
Since our tweens and teens were born, we've been working moms. This book list includes our favorites because these best-selling authors have helped us change our mindset, manage our responsibilities at work and home and prioritize what matters most.
The only thing better than finding the perfect gift is the perfect gift that gives back. Whether you're shopping for babies, kids, tweens, teens, aunts, uncles, siblings, moms, dads or grandparents, you'll find great gift ideas under $50 for everyone on your list. These affordable and meaningful gifts support charities in the US and around the world.
Gift Ideas for Special Interests
These gift ideas for tennis players range from gear to apparel to stocking stuffers to fun and unique gifts for people who love tennis.
This list has the best drum sets for beginners, whether you're looking for the best drum set for kids or the best drum set for teenager. See the buying guide below for a quick run-down on the best drum kits as well as what each one includes.
41 Best Kitchen and Cooking Gadget Gifts
Kitchen items make a great gift for a foodie friend or a useful gift for a college student preparing for life in a first apartment. This list of the best kitchen and cooking gadget gifts ranges from some must-have kitchen items to some really cool gadgets.