31 Best Ideas for 8th Grade Graduation Gifts (2023)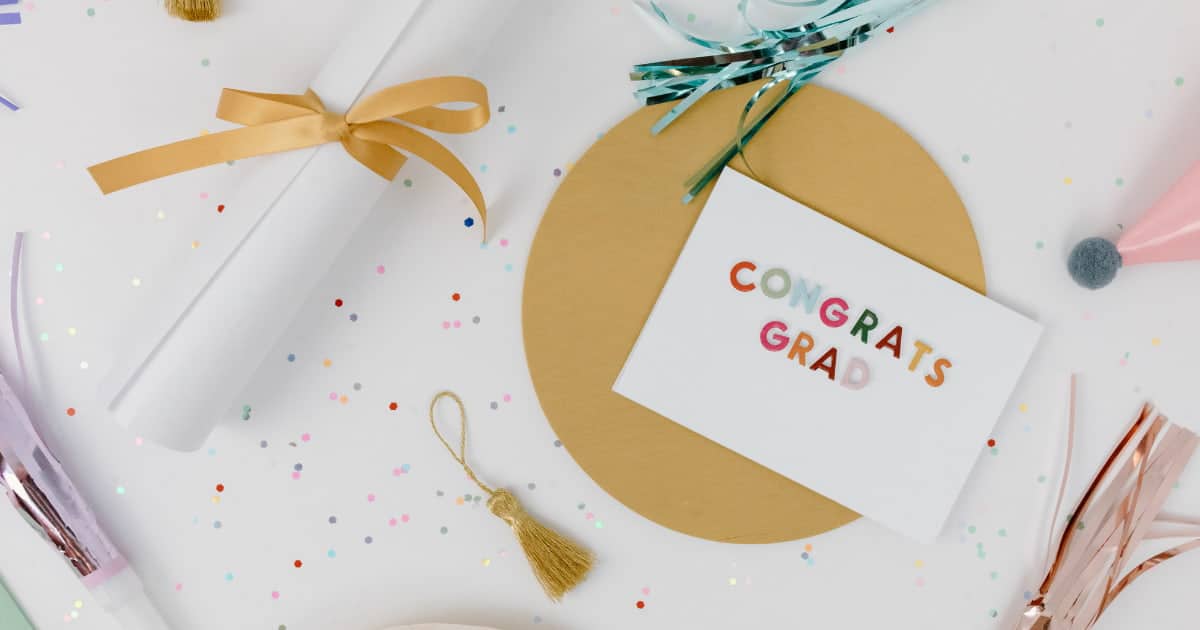 We curated the best 8th grade graduation gifts thanks to over 3,000 moms of tweens and teens. Celebrate the eighth grade grads in your life with gifts they're guaranteed to love.
This post contains some affiliate links – we earn a small commission if you purchase through our links, and we appreciate your support.
It's officially graduation season! Middle school may have felt like it lasted a long time, but now it's over in a blink. And if you happen to be the parent of a graduating 8th grader, congrats on surviving middle school along with them!
We had fun putting together this list of 8th-grade graduation gifts, especially because our own teenagers helped us out (along with our amazing community of moms of tweens and teens)!
You'll find a range of ideas from sentimental and personalized gifts to practical and technology gifts. We've organized our gift guide into categories to help you find the perfect gift for your 8th grade grad.
Gifts for Eighth Grade Boys & Girls
Middle schoolers are leaving their most awkward years behind and heading into high school. They'll discover more about themselves and these gifts will help them enjoy what they already love, like reading, traveling, taking pictures, playing sports, staying organized, working out and playing video games.
Kindle Paperwhite
Teens read almost everything on a screen, so it makes sense to invest in a device that's lightweight, waterproof, glare-free and can access thousands of titles.

I know…that's a hard sell to traditional book lovers who want to hold a real book and turn the pages…but it's reality for this generation whether we like it or not.

Some of my college students use the Paperwhite for their textbooks and love the Amazon discounts they can snag. This Kindle comes in 4 colors, 8GB or 32GB, has a battery that lasts for weeks and includes Audible.
Scratch Off USA Map
We love these scratch off US maps! If your 8th grade graduate loves to travel or wants to travel more often in high school, this scratch off map is the best gift to keep track of their adventures.

Or they can get creative, especially if they're avid readers who are always looking for new things to read. Search for books that are set in different parts of the US and scratch off states as they read or learn about them. Don't forget the magnetic frame hanger!

Waterproof Digital Camera
Moms raved about underwater cameras in our gift groups! It's a great gift for high schoolers to capture special moments in rain, snow and water that they can't get with their phones. This camera shoots high-quality video and photos, and comes equipped with electronic image stabilization.

If you want to splurge and get the best of the best, check out the GoPro Hero9.
Award Rack
Give middle school graduates a great way to display their medals! We love the unique look of these award racks to celebrate their hard work.

Choose from 1, 2 or 3 levels and customize the top with a name, activity or favorite saying. Height varies based on levels, but all are 23.5 inches long. Your purchase ships free and supports a small business!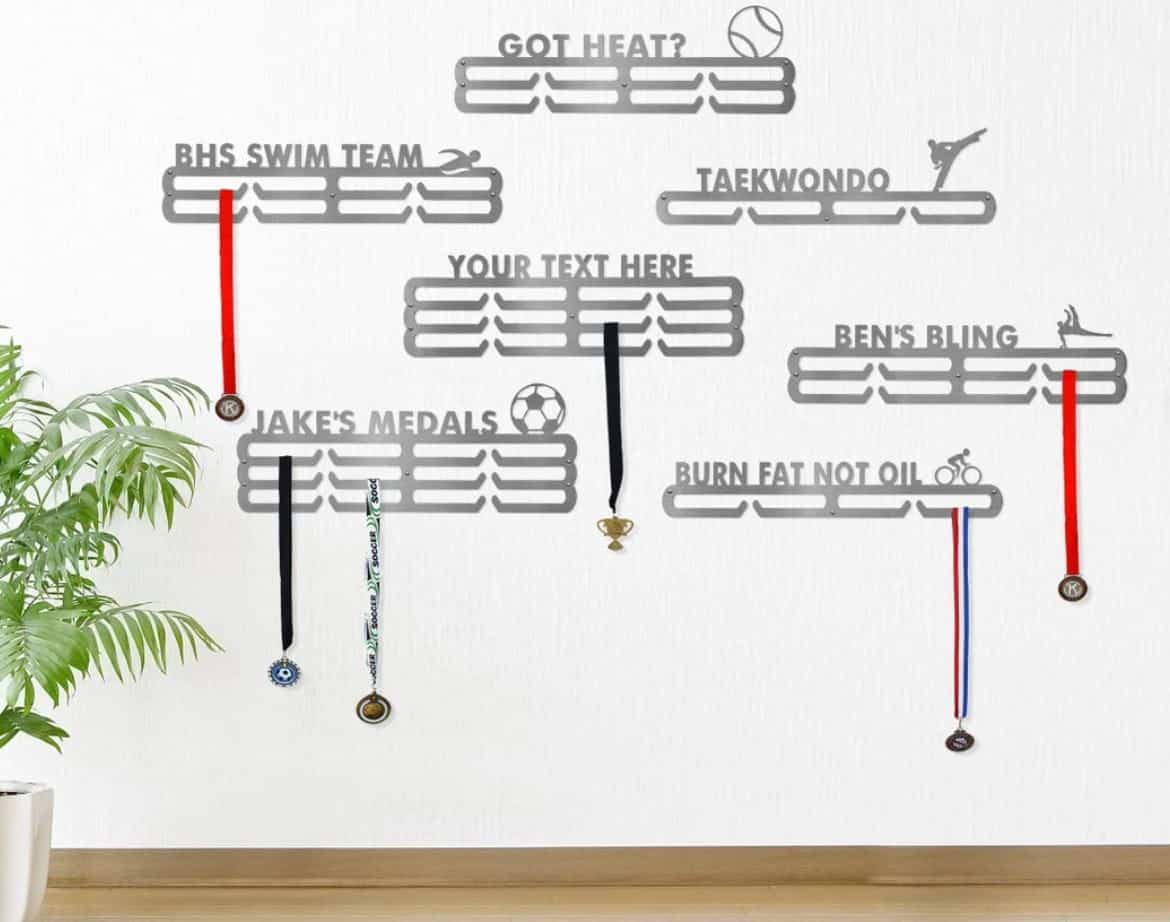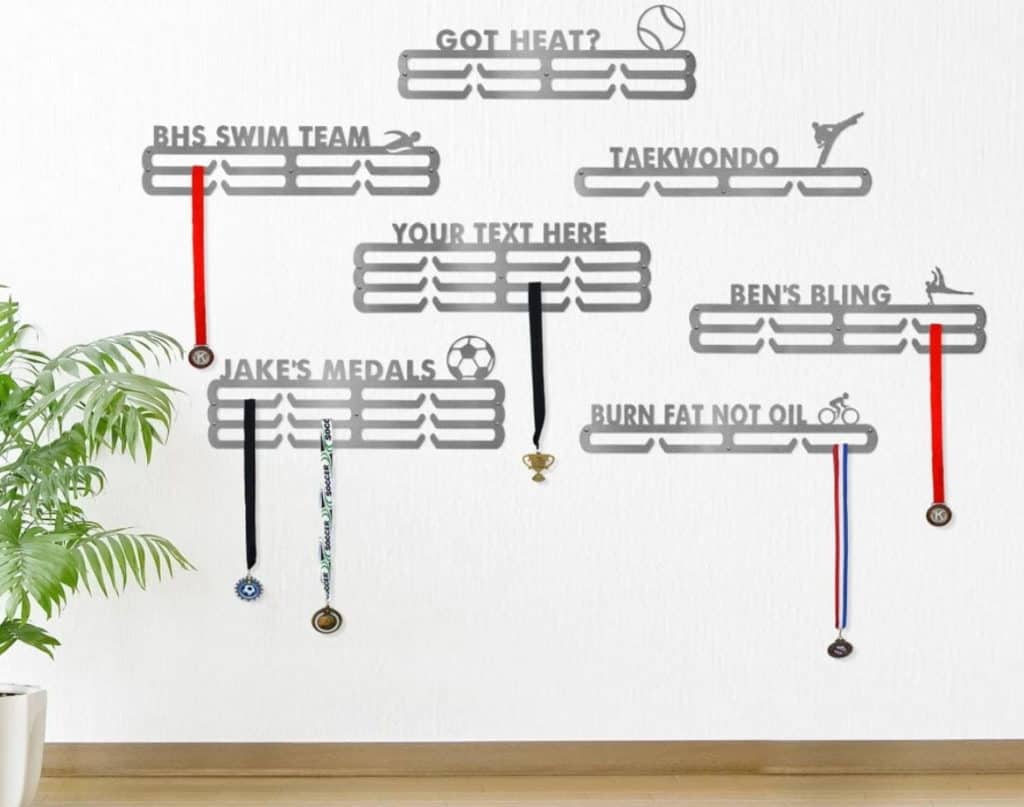 Video Games
You really can't go wrong with a video game if your young graduate loves to play on Xbox One, Nintendo Switch or Playstation 4.

Some of our favorites for these young teens include the LEGO Harry Potter Collection for fans of Harry Potter, Agatha Christie: Hercule Poirot for kids who love mysteries, Guardians of the Galaxy for Marvel fans and The Sims 4: Cottage Living for Sims players who want to explore farming and gardening.
Fitbit Charge 5
A lot of my college students have a Fitbit and swear by it. They love the slimmer design of the Charge. If you want a perfect graduation gift for an athlete, the Charge 4 will track workout intensity (including swimming!), sleep stages and both target and resting heart rates. They can control Spotify playlists and get notifications for calls, texts and other apps.

The functionality is pretty impressive and the price point is less than half of a new Apple Watch. It's a great idea to help them be more aware of their sleep, activity and stress levels so they can learn to manage those in a healthy way.
Sunrise Alarm Clock
Getting a middle schooler up for school is hard, but waking up a high schooler is even more challenging. Reviewers rave about this clock, describing it as "the perfect alarm clock" and saying "I can't live without this!!"

Sunlight is simulated with natural sounds and brightness increase from 10% to 100% in 30 minutes before the alarm goes off. Choose from 7 colors and 20 brightness levels.
Smart Reusable Notebook
Help these 8th grade graduates stay organized in high school and save some paper. This highly-rated Rocketbook Fusion notebook comes with a Pilot Frixion pen and a microfiber cloth. One of my college students swears by this notebook as the best way to keep track of everything.
It includes 42 reusable pages with 7 different page styles for planning, listing, goal setting and note taking.

They can use the free Rocketbook app to send their notes to popular cloud services like Google drive, Dropbox, Evernote, box, OneNote, Slack, iCloud, email and more. Choose from 9 fun colors.
Gifts for 8th Grade Girls
Eighth grade graduation day is a perfect time to get her a unique gift. She's past the stage for teddy bears, but we've gathered some other great ideas like a custom bookmark, makeup bag or necklace, plus a fun experience gift to celebrate with her friends.
Wire Bookmarks
She'll love this bookmark if she's a reader. We saw these wire bookmarks on Instagram and fell in love! We've ordered several as gifts and they always get compliments. Lots of colors available.

You can customize with her name, school, inspirational word or phrase…anything you want. You'll find over 5,000 5-star reviews on this mom's Etsy site and comments about how wonderful and easy she is to work with.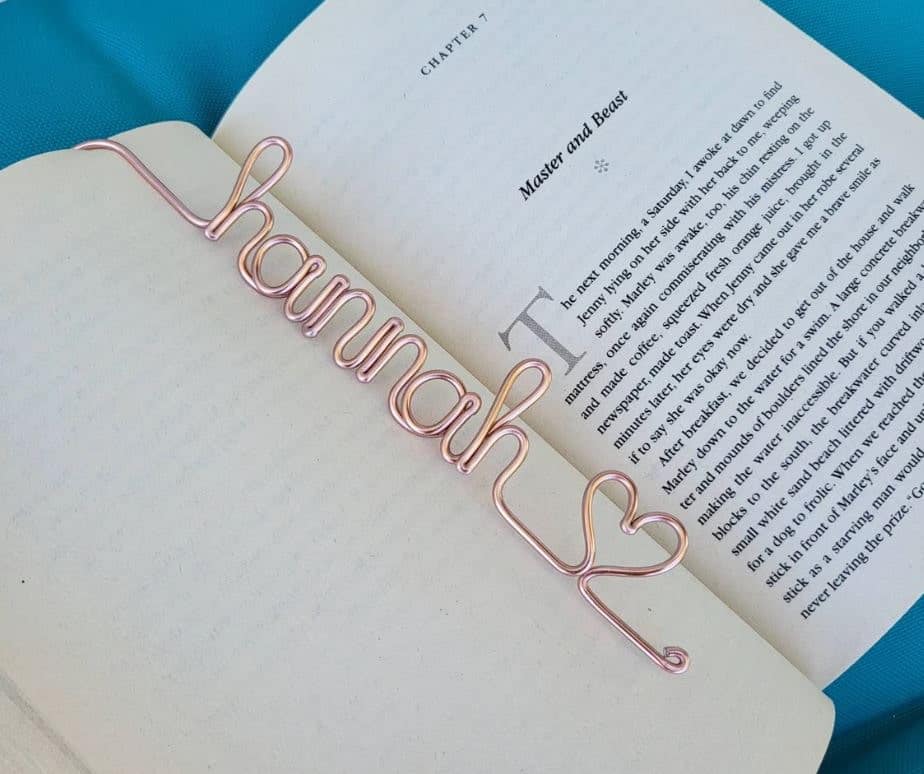 Personalized Makeup Bag
Get her something cute and practical that your 8th grade girl will use all through high school. This cotton canvas makeup bag with a metallic zipper comes in 11 colors with tons of color options for her name and heart.

This small business has fantastic customer service and has over 55,000 5-star reviews on Etsy! If she'd prefer a tote bag, we love this personalized one!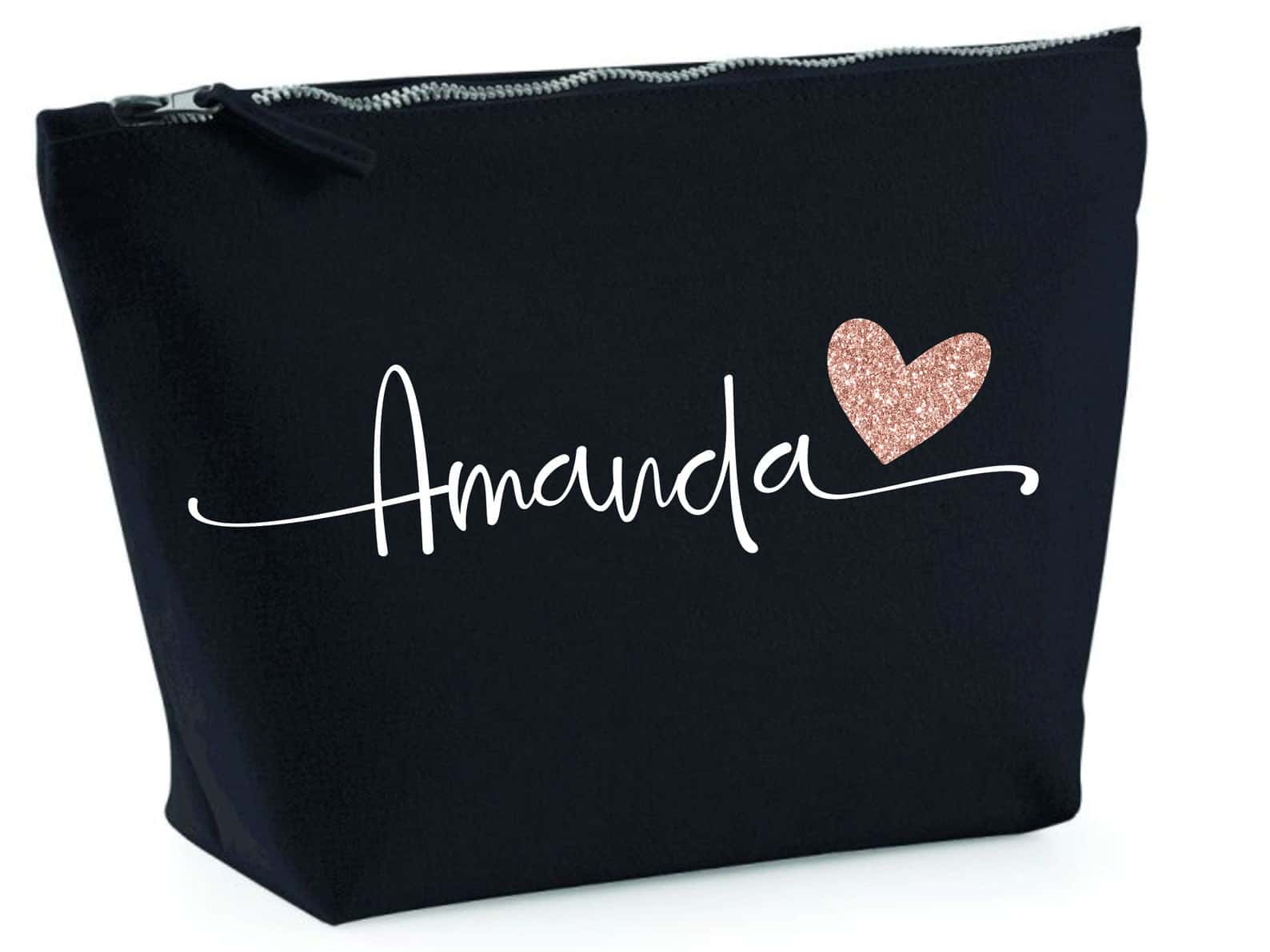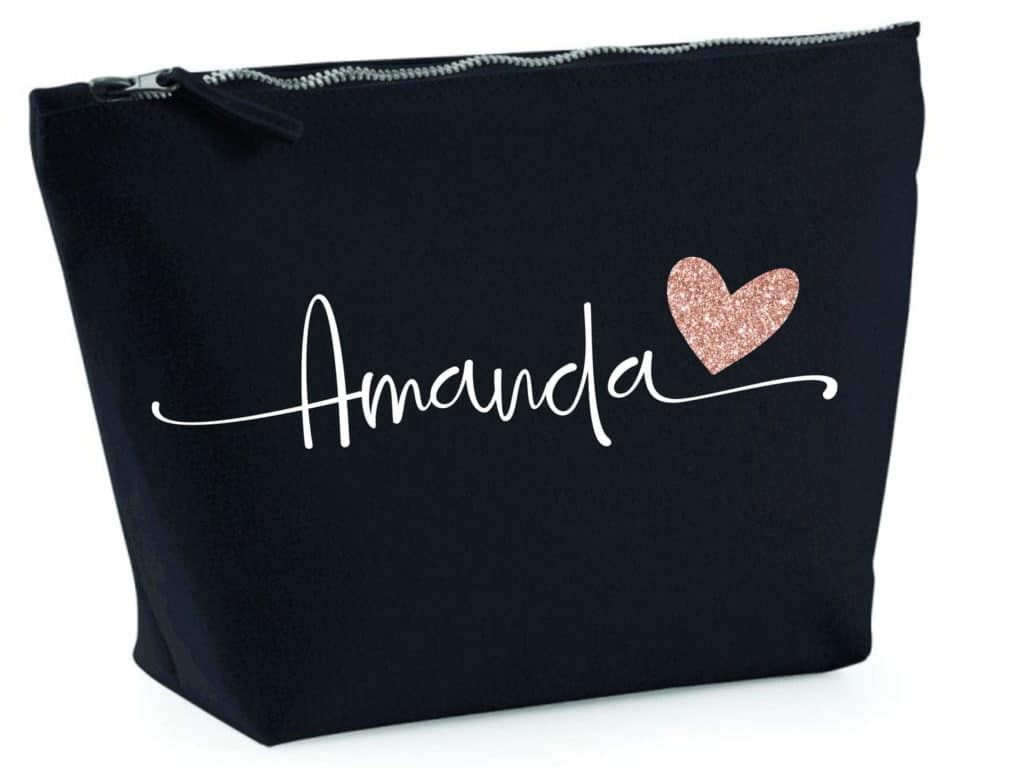 Hand Stamped Small Disc Necklace
We love Columbus-based jeweler Red Giraffe, and their Etsy shop makes it easy to buy and ship. This hand-stamped necklace comes in a couple different lengths and three colors. Personalize it with her initials or a favorite symbol like the sun, an animal, a wave and more.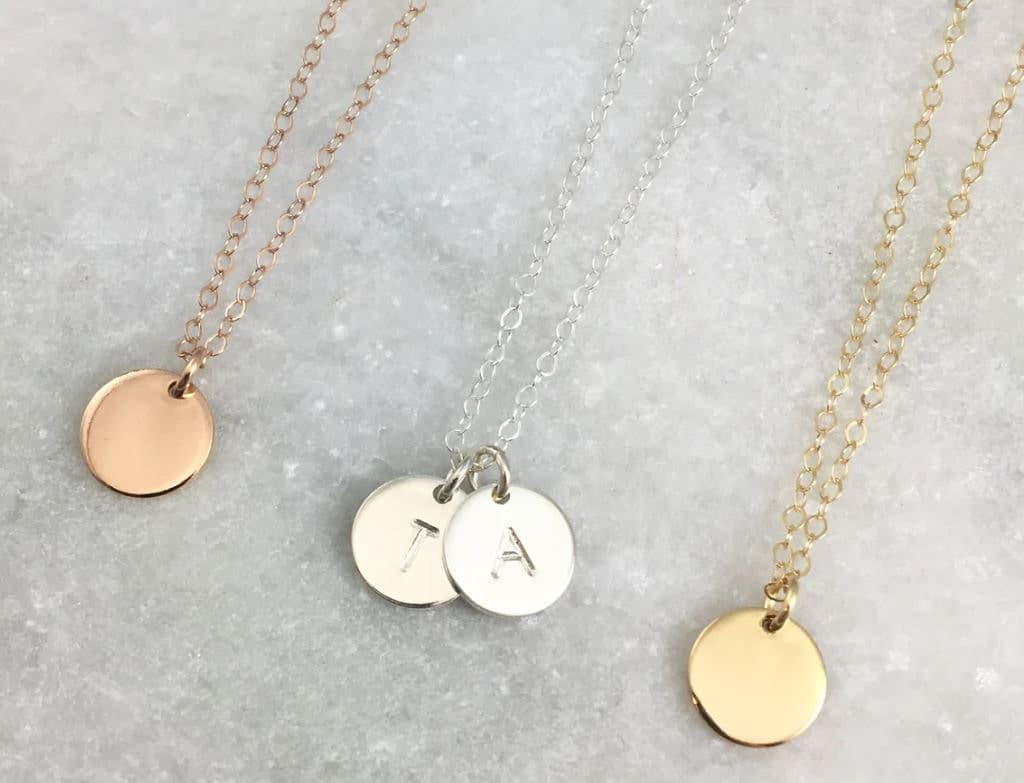 Tie Dye Party Kit
We're big fans of experience gifts because memories are honestly the best gifts you can give. A tie dye party kit is the best of both! Your 8th-grade graduate will have a shirt to keep along with memories and pictures from a celebration with her friends or family.

This kit includes 12 custom colors (2 bottles each), 1 bag of soda ash, 9 pairs of gloves, 60 rubber bands and step-by-step directions. (See our full list of experience gifts here.)
Gifts for 8th Grade Boys
Boys in this age group are difficult to buy for, but we found a few gifts he'll be able to use as he becomes a high school student.
Distressed Leather Wallet
If he doesn't have a wallet yet, this is the perfect time to give him one. Moms in our Facebook gift groups were fans of this distressed leather wallet with a compact design that can be personalized or left plain.

Choose from 3 different colors. It ships free and your purchase supports a small business with over 57,000 sales and 5-star reviews!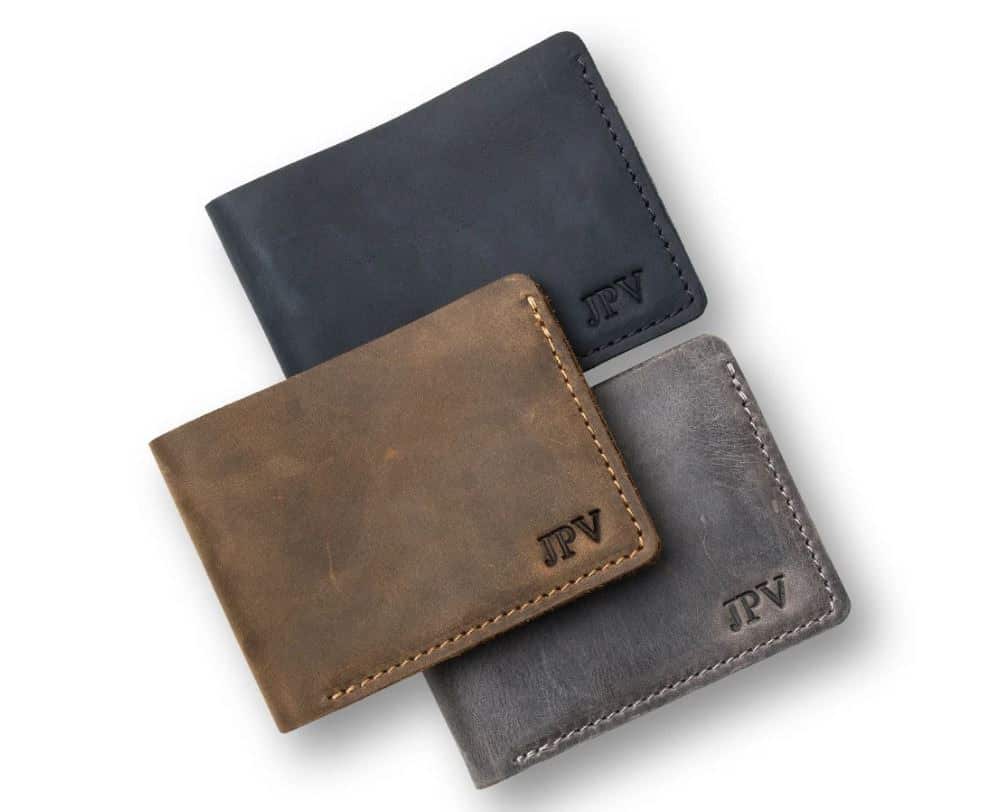 JBL Clip 4 Waterproof Speaker
Portable speakers from JBL are our favorite to use and recommend! This is the latest clip version that's perfect for teens to listen to their favorite songs. They can take it to the pool or the beach without worrying about getting it wet. My teen keeps his in the shower!

The sound quality is a bit better than the Clip 3 speaker and this updated version has an integrated carabiner. It's Bluetooth enabled and gets 10 hours of playtime from a single charge.
Sports Water Bottle
Both of our families have a few Super Sparrow water bottles and they're now our favorite, especially the sports water bottle. Non-toxic and BPA free, this water bottle comes in lots of colors and includes a carry-strap.

But the best part? The flip top cap that opens with one click and allows boys to drink normally or waterfall it. Whether they toss the bottle down on the field or their car or the locker room, the cap protects it and keeps it clean. It also doesn't leak. Seriously, he'll want more than one of these (and so will your other family members).
Books to Give as 8th Grade Graduation Gifts
We love gifting books, especially as 8th-grade graduation gifts – or graduation from high school or college. They're great on their own, but you can easily add gift cards if you want to give a little more. Our list of the 50 best gift cards for teens can give you some ideas.
7 Habits of Highly Effective Teens
I'm sure you're familiar with Dr. Stephen Covey's book The 7 Habits of Highly Effective People. His son, Sean Covey, adapted those habits specifically for teens. Brilliant! We know some of our college students have read one of these books and we can tell it's made a difference for them.

Note that the hardcover is less expensive, but that's because it's a mini version.
Cookbook for Teens
I spent the first five years of married life in a men's residence hall because my husband was an Resident Director. After that experience, I decided that if I ever had boys, I'd teach them how to do basic things like laundry, cleaning and cooking before they're out of the house.

Whether you're buying for a girl or boy, this cookbook is a perfect 8th grade graduation gift. Yes, they can look everything up online, but here's what I love about this book: it includes information like how to correctly measure ingredients, what common cooking terms mean and how to avoid common cooking mistakes.

This is a book they'll keep–and their future roommates and spouse will thank you!
I Am Malala
Most 8th graders have probably spent more time complaining about school than being grateful for it. That's normal (we did the same thing too at their age). Celebrating eighth grade graduation is a perfect time to step back and see the reality of education around the world.

Malala fought for the right to an education in Pakistan, and was shot while riding home on the bus when she was 15. This memoir from the youngest ever Nobel Peace Prize winner is an incredible story about the power of education. It's a must-read for everyone.
Make Your Bed: Little Things That Can Change Your Life…And Maybe the World
This book is based on the 2014 UT-Austin commencement speech by Admiral William H. McRaven. The hardcover edition is a wonderful keepsake.

Your teens won't always listen to you, but they may pay attention to life lessons from a Navy SEAL. It's a book they'll go back to again and again next year in high school and beyond.
Women in Science: 50 Fearless Pioneers Who Changed the World
Here's a thoughtful gift idea for girls who love science, tech, engineering or math! Give her this book that highlights accomplishments of 50 women in STEM fields throughout history. It also has infographics about lab equipment, rates of women currently working in STEM fields and an illustrated scientific glossary.
READ MORE >>> Best Book Series for Tweens & Teens
2023 Custom Gifts for Grads
The end of middle school is an important milestone in an older child's life. Whether their school has a graduation ceremony or not, these fun 2023 8th grade graduation gifts will commemorate this special occasion.
2023 Ornament
I'm sure they won't need any help remembering this school year, but it's a year unlike any other (again!) and deserves to be commemorated with something tangible. We love this custom ornament from a small businesses that gets rave reviews on Etsy!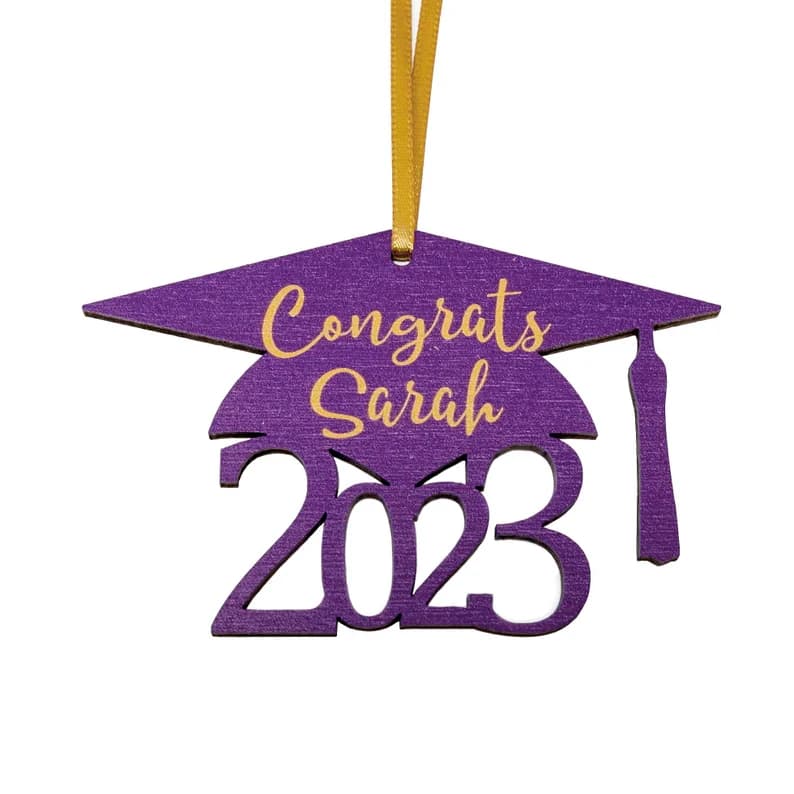 2023 Graduation Print
If your 8th grader is part of a small class or has a close group of school friends, a customized print is a great way to capture some memories. Available as a digital download or an unframed print, you can personalize in a lot of different ways: school name, classmate or friend names, year, school mascot, grade, school colors and good quality photo. It's made by Word Dazzle, a small business with great customer service and thousands of 5-star reviews!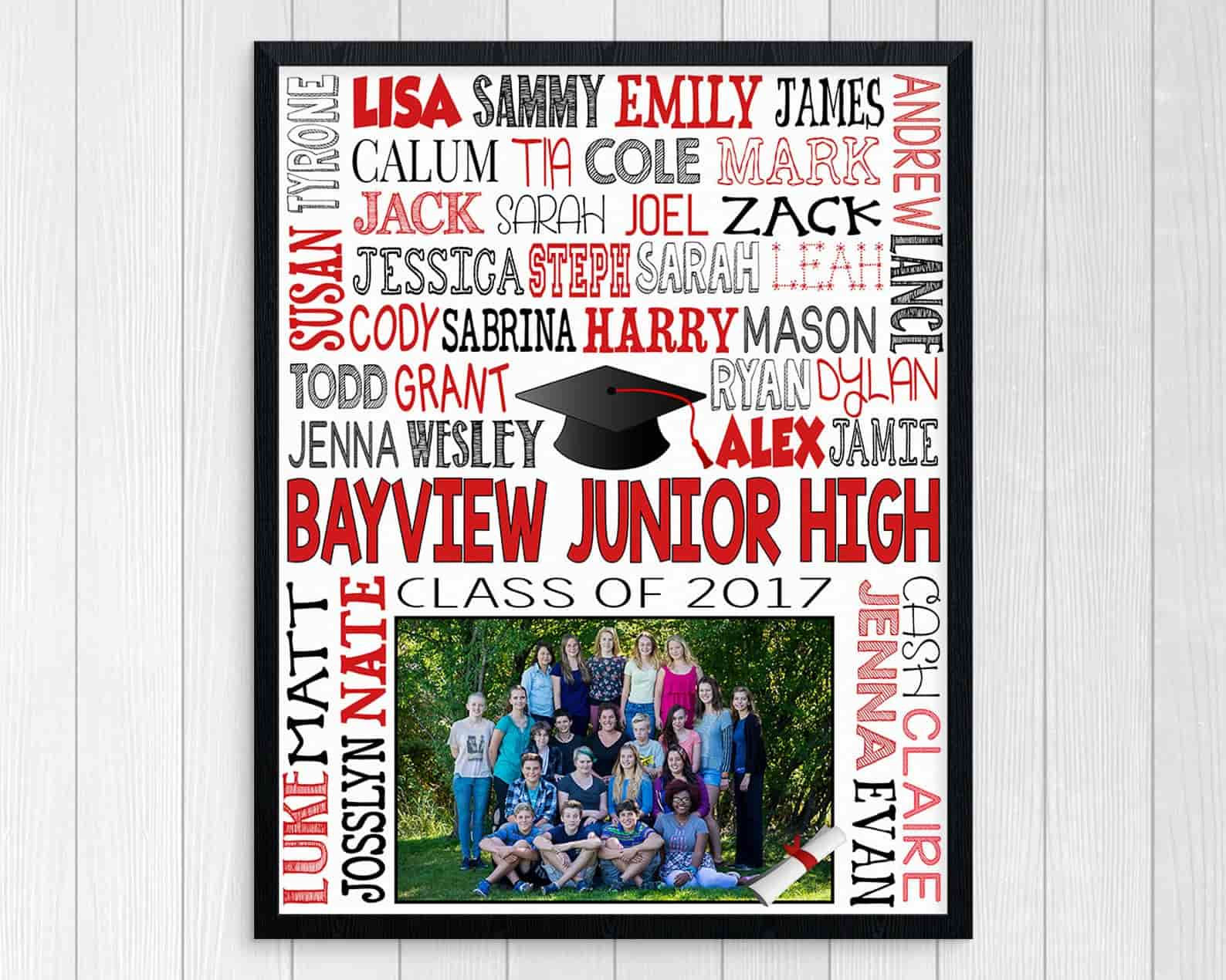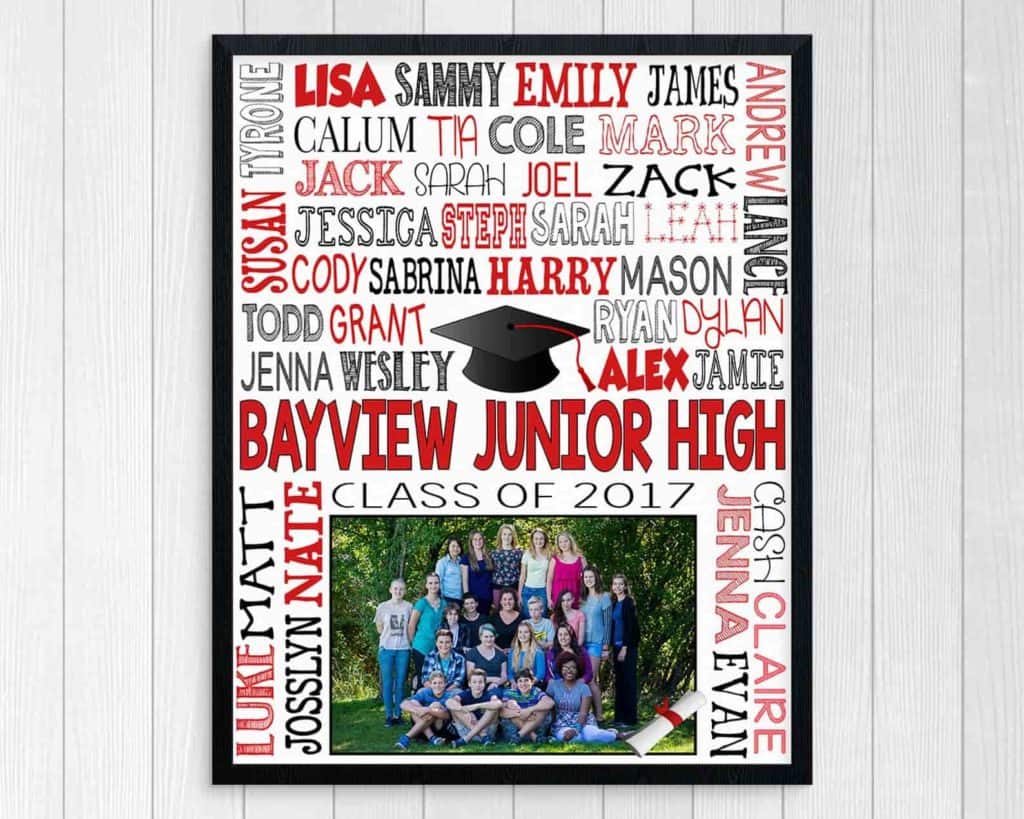 2023 Cake Topper
Here's a perfect way to say goodbye to 8th grade! We love that you can personalize this one. Pair the cake topper with some fun photo props if you're having a graduation party. This glitter cake topper is available in every color shown at the top of the picture.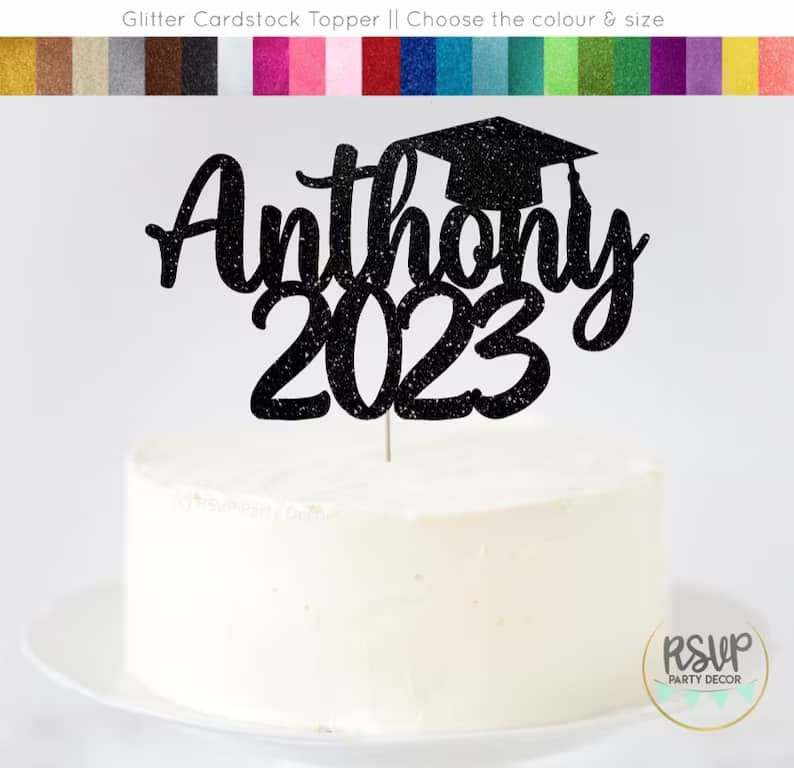 READ MORE >>>