75 Christmas Gift Ideas for Tween & Teen Girls (2023 Gift Guide)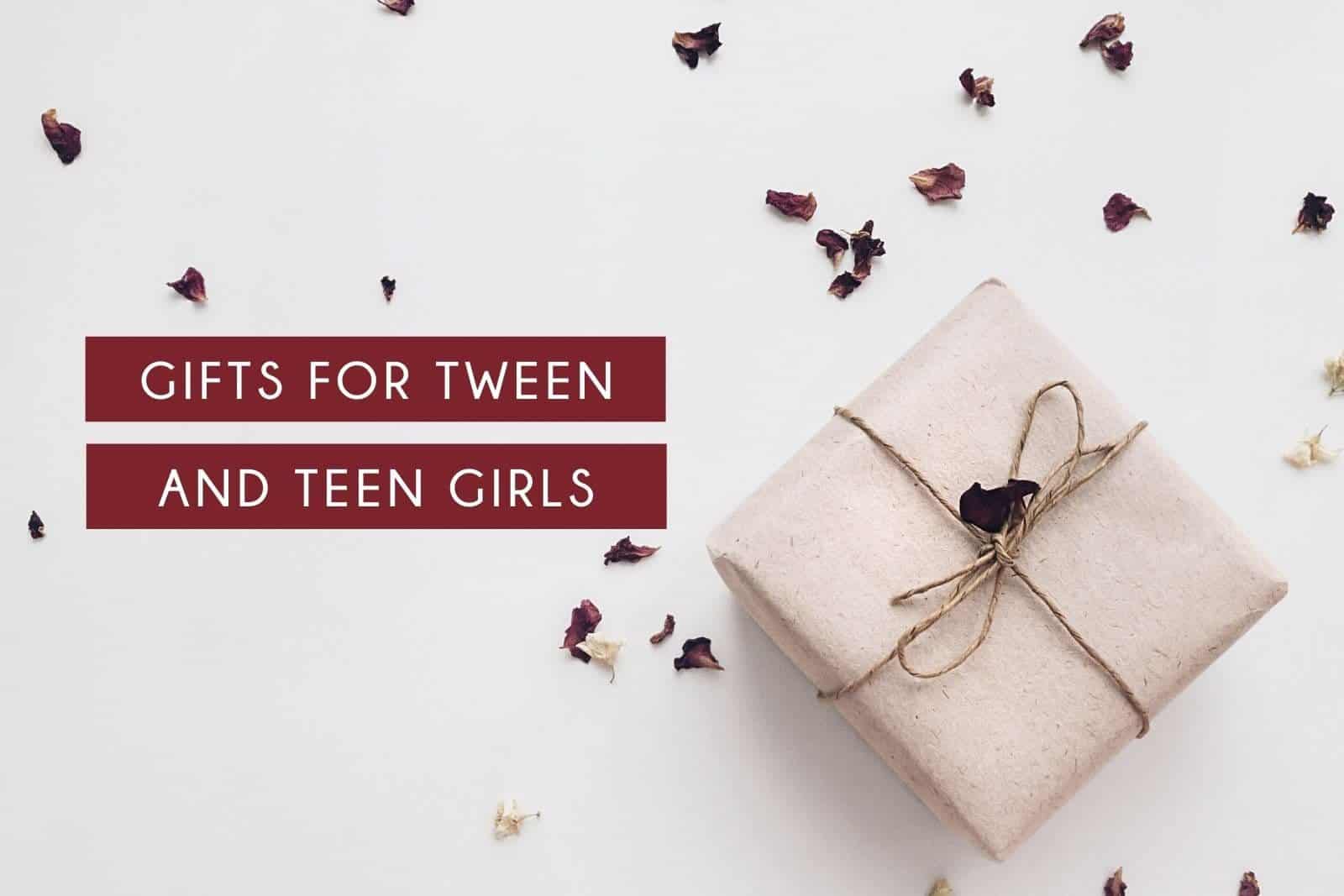 Shop gift ideas straight from tween and teen girls (and their moms)! Everything from the latest trends to classic gifts, board games and books.
Some of the links below are affiliate links. This means that, at zero cost to you, we will earn an affiliate commission if you click the link and make a purchase. We appreciate your support!
*Shopping for boys? See our list of Best Gifts for Tween & Teen Boys
Latest Trends
Every holiday season, a few gift ideas rise to the top of every tween girl's wish list. These on-trend gifts range from big gifts to stocking stuffers.
Water Bottles
Don't be surprised if a water bottle tops the wish list from your tween or teen this year (I swear this is about the third year in a row that we've seen a water bottle craze). Below we have the brands that are super hot right now.
Vintage Band Tees
Tweens and teens are raiding closets and thrift stores and making requests for vintage band tees from classic rock to metal bands to old school country.
Beauty Products
This is the category of the season. Tweens and teens pay more attention to makeup and skin care than we ever did! And some of these products are pricey, so they've been just waiting to put it on a holiday wish list.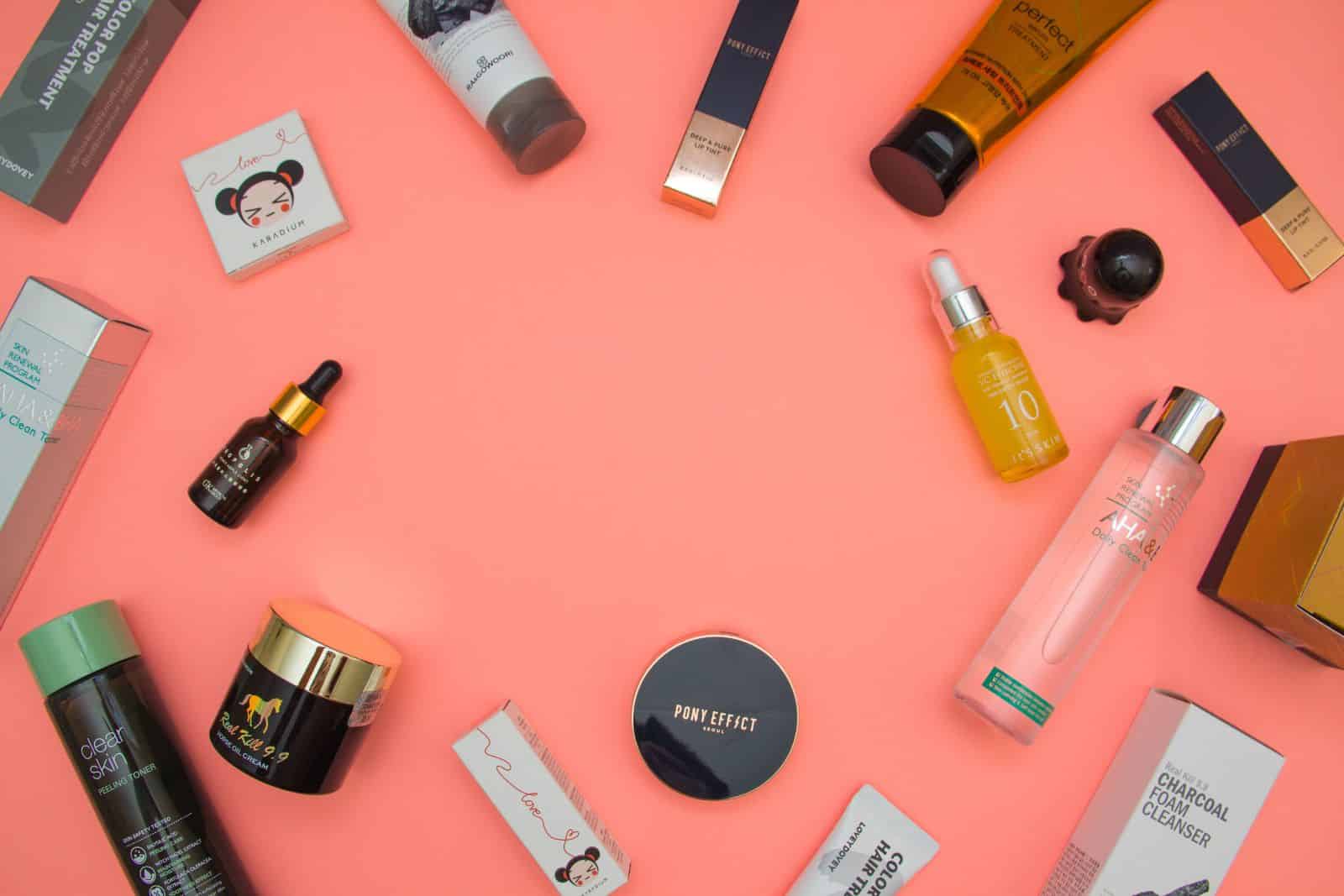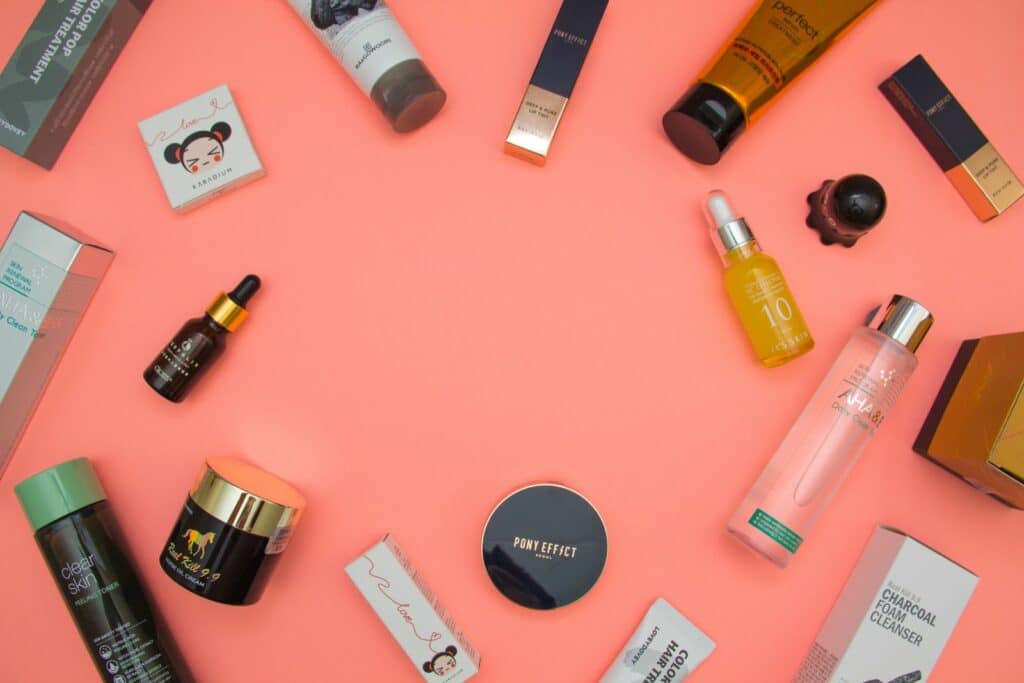 Drunk Elephant Skincare Products
The quirky name might deter parents from these products, but this skincare line is really popular with tweens and teens. They're all about mixing and matching. The bronzing drops and the "littles" gift set were the items teens told us were their top requests.
Sol de Janeiro Beauty Products
This brand is another must-have with teens. They pointed us to these two specific Sol De Janeiro products. The mist comes in lots of different scents.
Face Masks
Girls love using face masks and they're great for sleepovers! She can also have her own spa night at home. We're partial to these Burt's Bees facial sheet masks because they're made with natural ingredients and application is easy. Choose from detoxifying, rejuvenating and several different hydrating scents, including watermelon and cucumber. Great stocking stuffer idea!
Lip Balm
Small items like lip balm never go out of style! Two popular options for a tween or teen gift are have multipacks with different types of flavors.

Choose the fruit mix holiday gift set from Burt's Bees that comes in a pretty box and is the perfect size for a stocking.

EOS also makes a great lip balm that comes in different flavors and really cute packaging.
Charlotte Tilbury Makeup
This brand is pricey but oh-so-popular, so it would be a specialty gift for a girl who's really into higher end makeup.
Sephora Gift Card
If you're not sure exactly what product she wants, a Sephora gift card will let her choose makeup from Charlotte Tilbury, Fenty, Rare Beauty or beauty products from Drunk Elephant, SOL DE JANEIRO or The Ordinary.
e.l.f. beauty products
e.l.f. makes much more affordable versions of many of the top beauty products teens and tweens love. Plenty of TikTok accounts showcase how well these "dupes" look or work.
Technology Gifts
Tweens and teens are part of the digital generation, so gifts ideas for tween girls and teenagers always seem to include some kind of tech. These gifts get pricier, but they are things they will use daily and hopefully keep for years.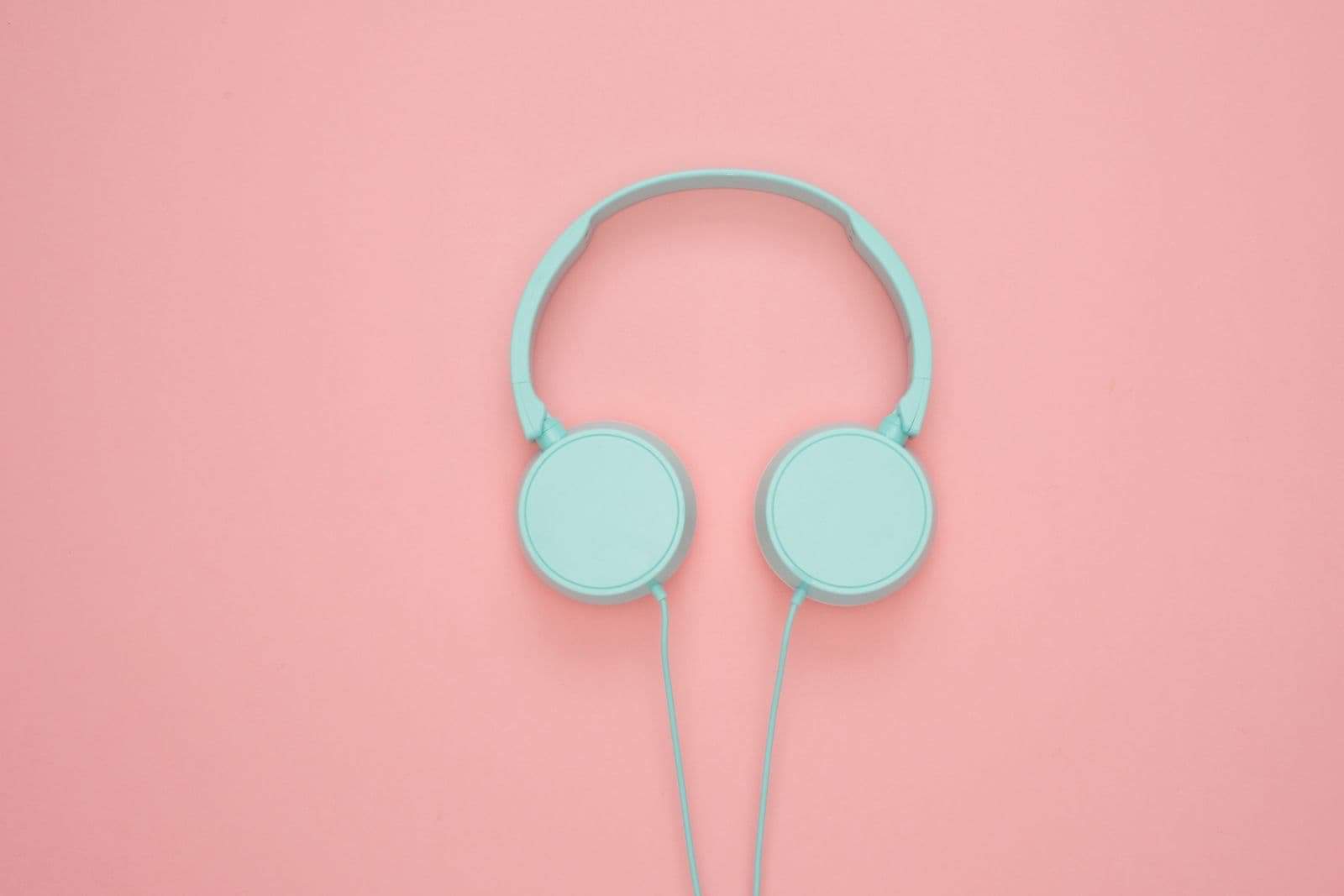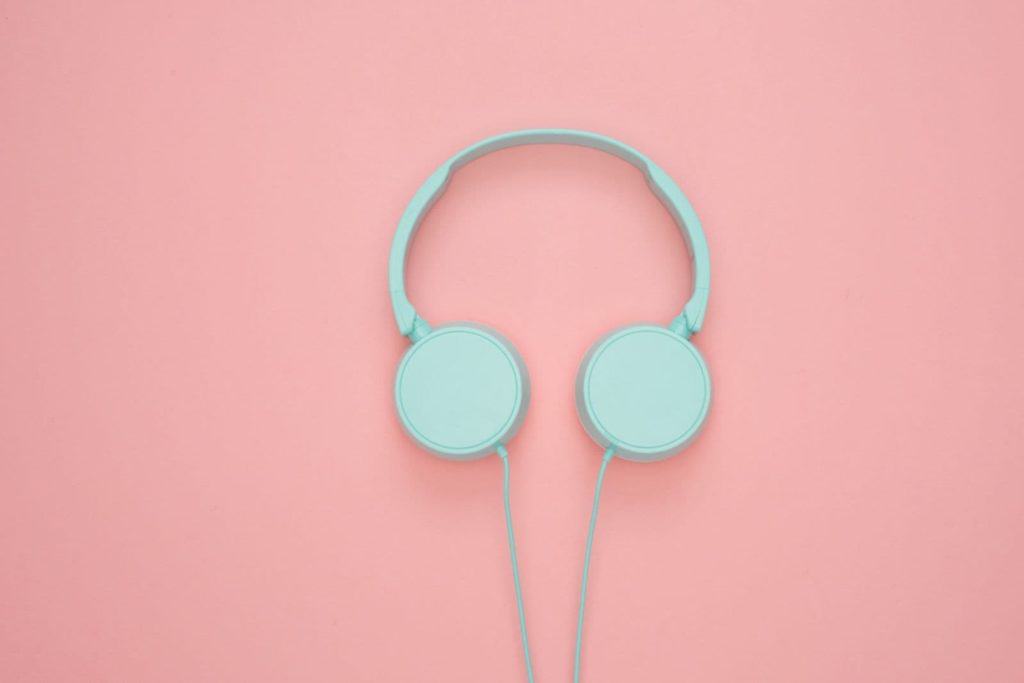 Apple AirPods Pro / Apple AirPods
We invested in AirPods for our teen boys and they've been great for road trips and even quiet time at home. Our older son got AirPods Pros, which offer transparency mode so he can listen to music while walking around and still hear traffic or other sounds (we learned that this is the way to go for a kid who might soon be on a college campus). They also offer a better fit for running or working out.
We also learned the hard way that you can replace a single AirPod or AirPod Pro or the case. You need to order through Apple and it's best to have the serial number for the original pair if possible.
Watch or Fitness Band
If you're not sure what watch or fitness band will best meet your tween or teen's needs, check out our watch buying guide.
Digital Cameras
Digital cameras are back in a big way. If photography is a hobby a teen is seriously looking to pursue and you're in the market for a bigger ticket item, this could be a gift that lasts for many years. Less expensive models may be a way to test out whether a tween or tween truly has a lasting interest in photography.
Beats Wireless Headphones
If she prefers headphones to ear buds, she'll love these Beats wireless headphones that have 40 hours of battery life, a foldable design and several color options! If she wants noise cancelling headphones, you'll need to get the Beats Solo Pro version.
Mini Projector
Project movies, shows and video games onto any flat surface (including the ceiling–which seems to be important to tweens and teens). Kristie's teen saved up for one and loves it! You can connect to cell phones, computers, Amazon Fire TV Stick, Roku and more.
Echo Dot
The Echo Dot lets tweens and teens keep in touch with friends and family from a distance, play music, listen to audiobooks and set reminders and alarms. It's a powerful little bluetooth speaker and we love the digital clock.


Jewelry Gift Ideas
Arts & Crafts Gifts
There are lots of gifts for tween girls and gifts for teenage girls that involve supplies to make creative projects or decorations. A craft kit is a fun gift and so much fun to do and display.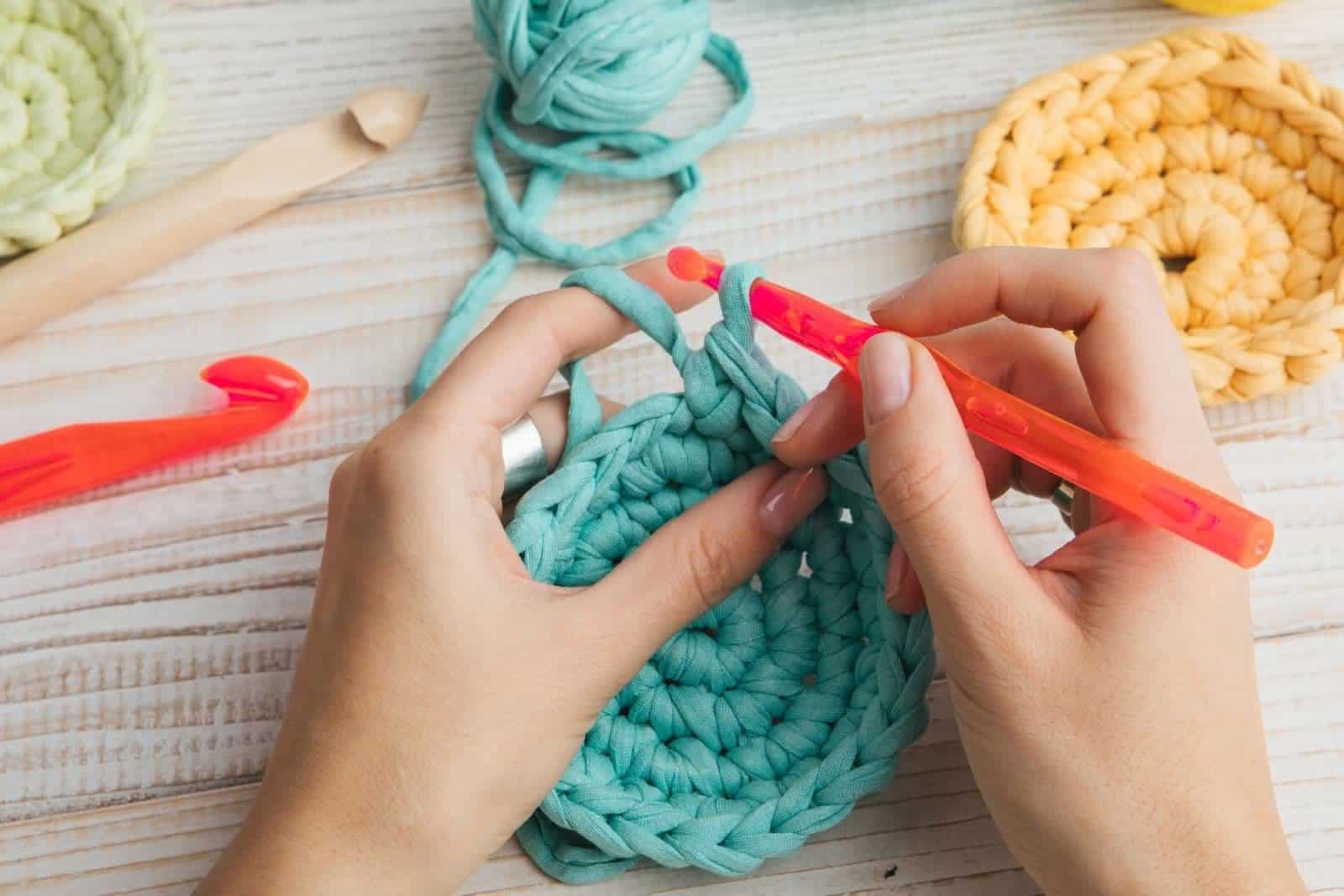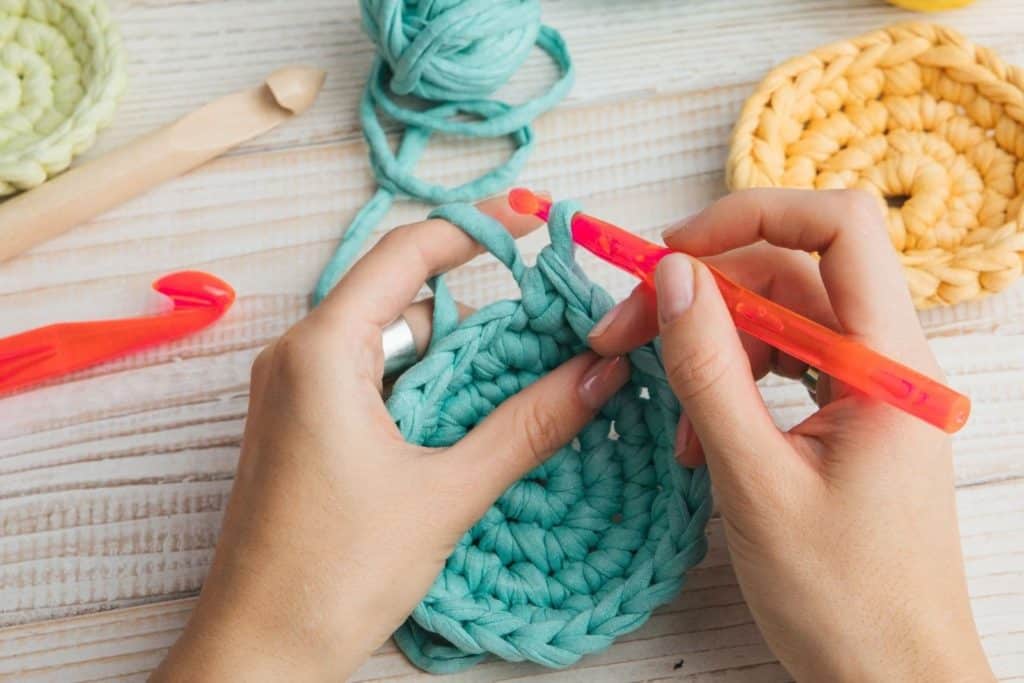 Acrylic Paints and Canvases
Whether she's just beginning or has been painting for a while, she'll appreciate a set of high quality non-toxic acrylic paints. These paints are one of the most popular gifts in our Facebook group Gifts for Tween and Teen Girls. Pair them with a 6- or 12-pack of canvases.
Sports & Outdoor Gifts
We have some great gift ideas for tween girls and gifts for teenage girls who are active or love to spend time outside. Many of these gifts are things girls can use for many years to come.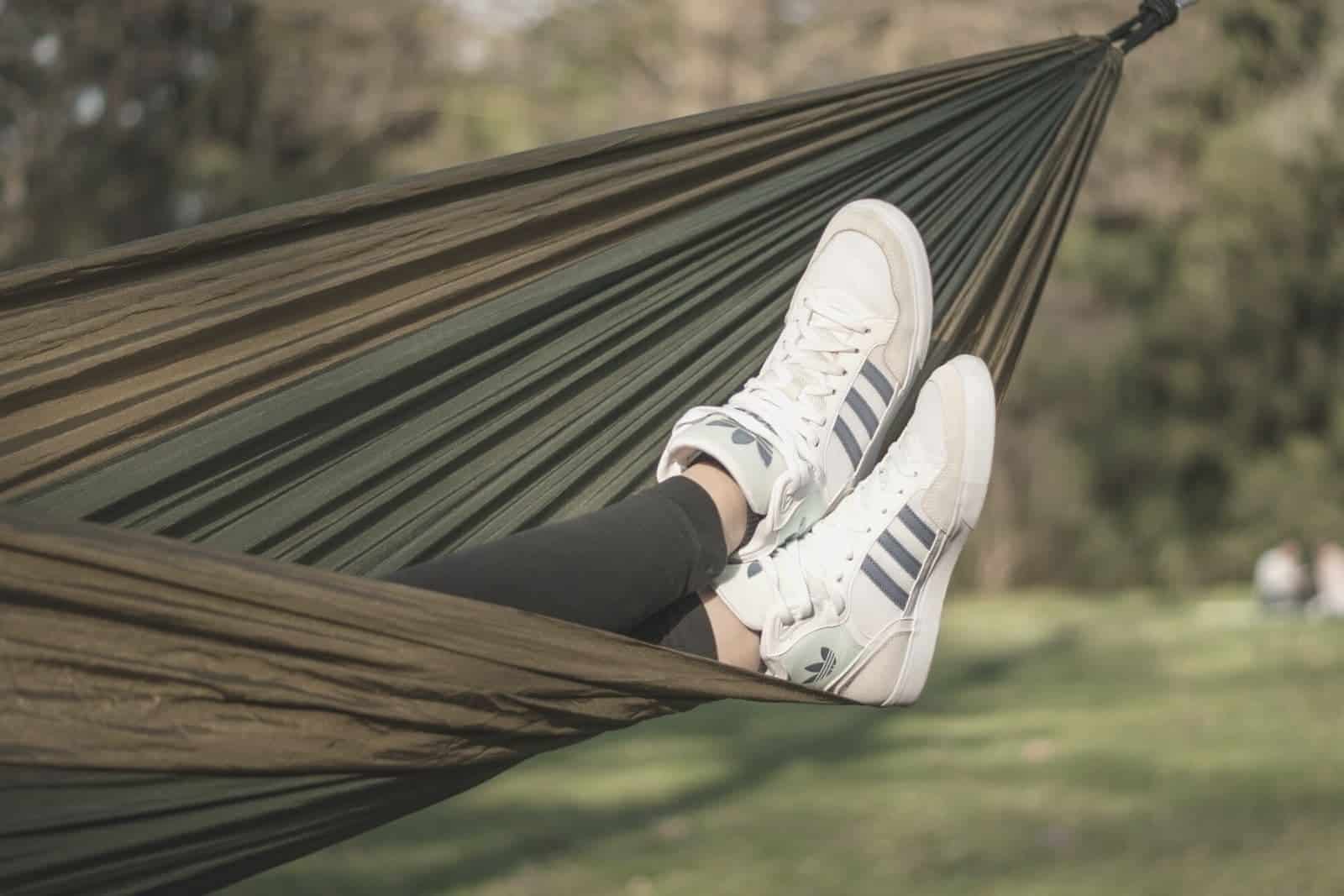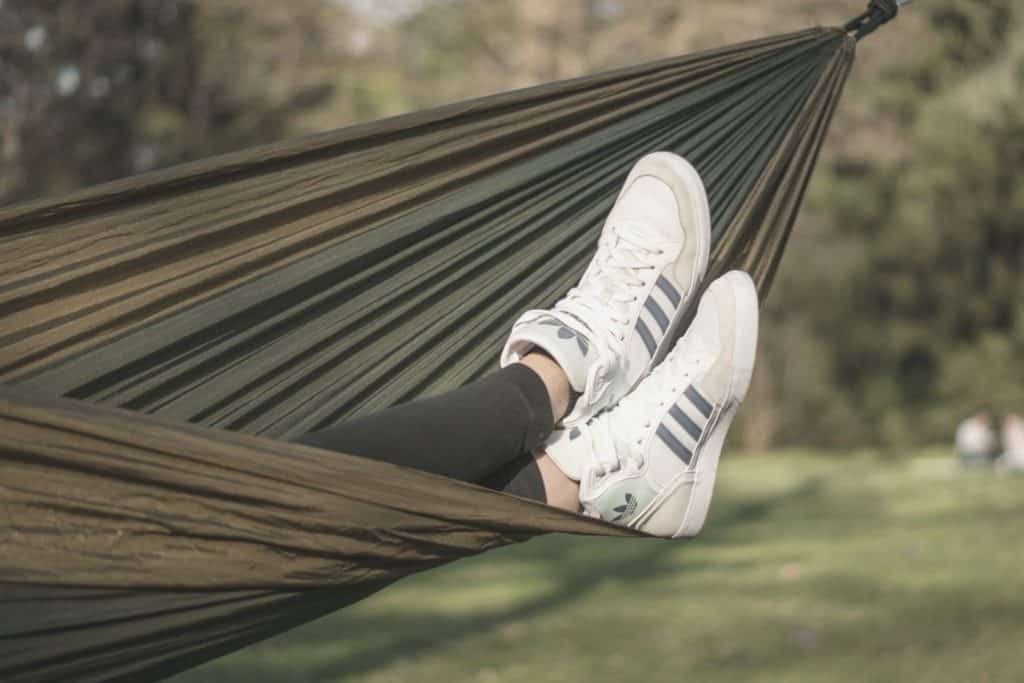 Camping Hammock with Tree Straps
My daughter got this hammock and it immediately went up between two trees in our backyard. It's so easy to put up and take down with the tree straps, and you can honestly enclose yourself and take a nap. Our neighbor's son rigged his up on his back deck, where it stayed for most of the summer. It packs up small and you can't beat the price at around $30.
Overnight Duffel Bag
Girls need duffels for everything from sleepovers to sports to camp. This one is a good size at a great price, and it comes it lots of color options. It's made of water resistant fabric to keep everything dry inside (even if the outside gets wet), has a shoe compartment and a pocket on the front and side.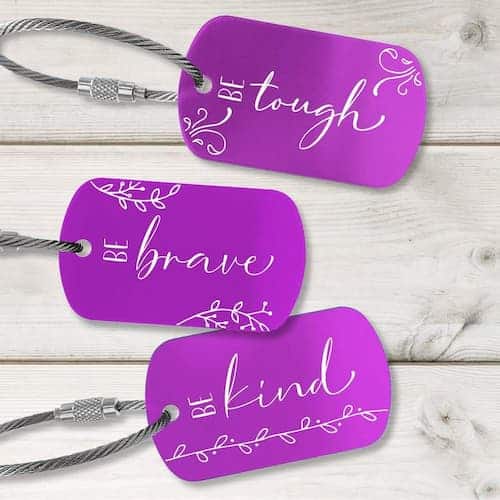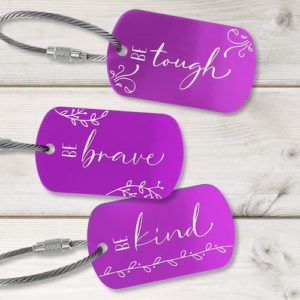 Inflatable Paddleboard
Kristie's boys did paddle boarding this summer through our Metroparks and loved it! We know other families who have these inflatable paddleboards–they said you wouldn't believe it's inflatable when you stand on it.
Yoga Mat and Sling
Many of our college students practice yoga, so we know a yoga mat would be a great gift for teens. Gaiam has some of the best mats on the market–this one is lightweight, non-slip, nontoxic and comes in lots of colors. It also includes a free downloadable yoga workout to get started. Don't forget to add the sling so it's easy to carry.
Roller Blades
Kristie's tween neighbor loves her roller blades, and Kristie's son practically lived in them for a few summers. These are a #1 best seller from Amazon for inline skates, and they come in 4 colors.


Bedroom Decor Gifts
Teenagers spend lots of time in their rooms. Bedroom decor gifts are hot-selling gifts for tween girls and teenage girls. They don't want the little kid room anymore, so they're looking for ways to update their space to feel older and more their style.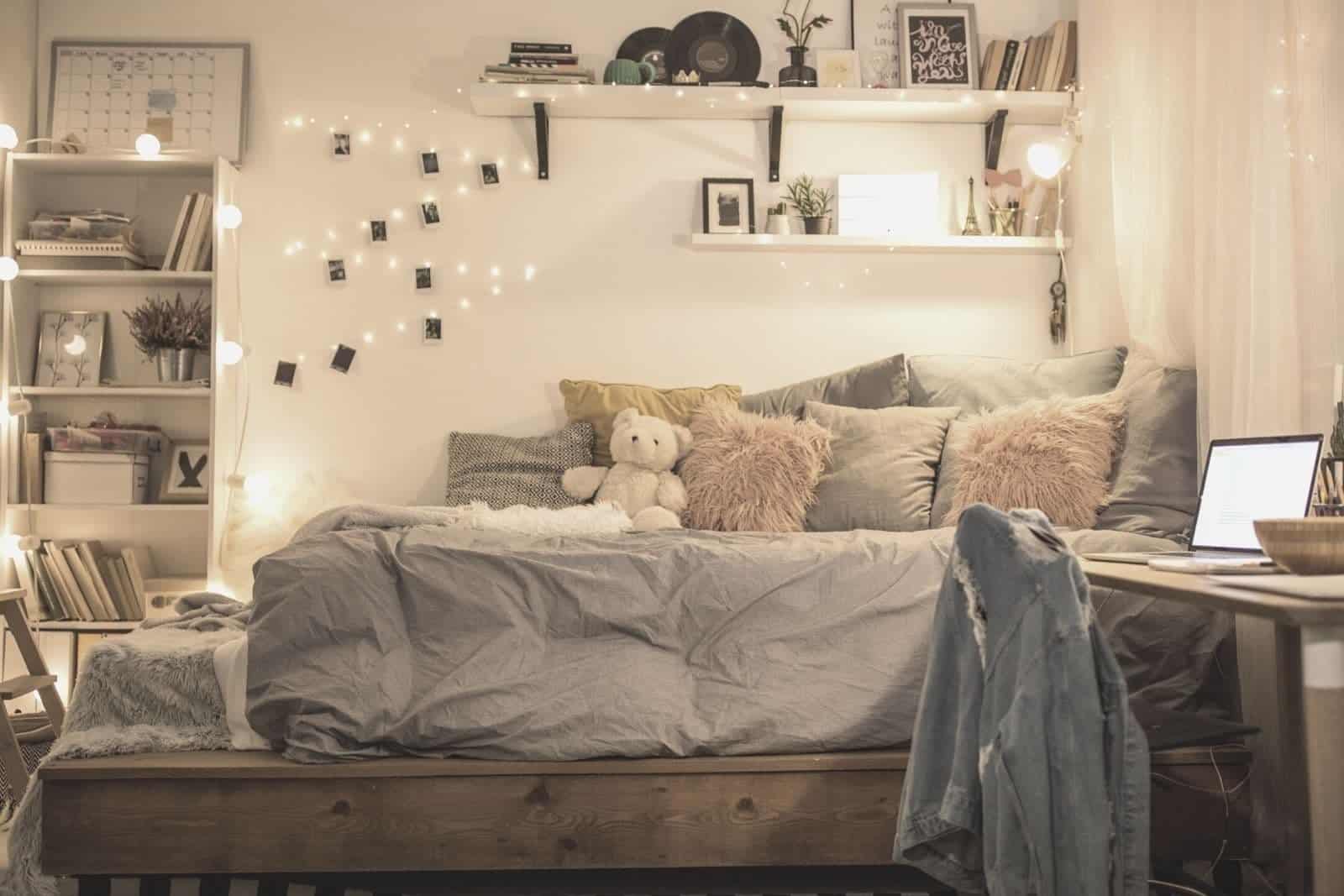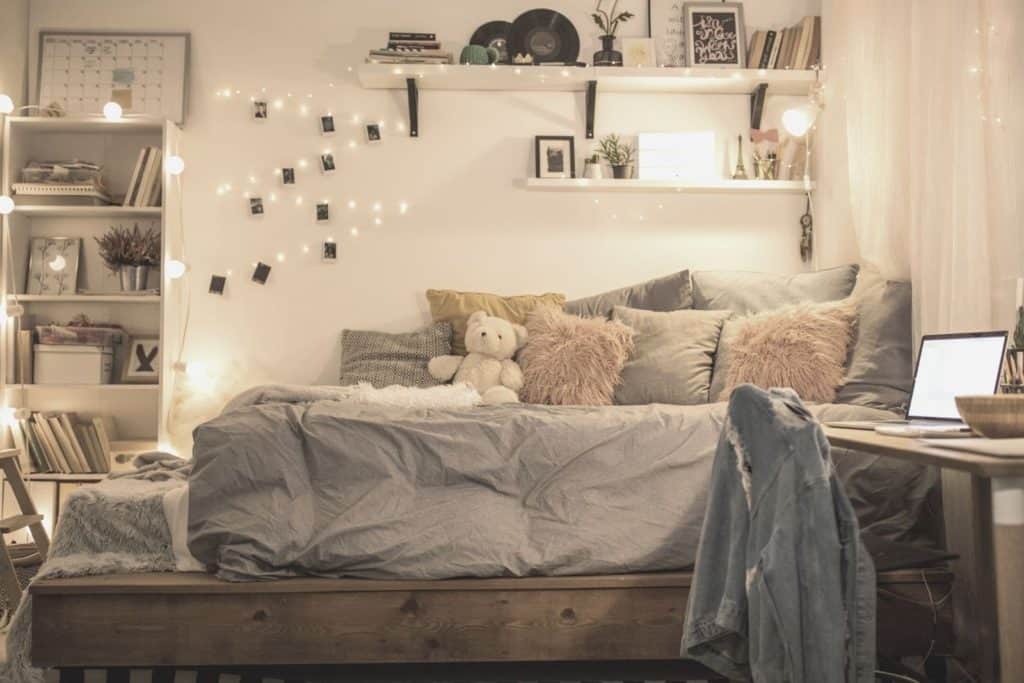 Hammock Chair Swing
She can hang this chair in her bedroom or apartment as the perfect place to relax–or put it outside to upgrade an old swingset. The XL size means she'll have plenty of room to get comfortable! It comes in 3 colors with hanging hardware, a drink holder and a lifetime warranty.
Summer Collage Kit or NYC Collage Kit
So many of our students have collage walls. Choose the subject matter and aesthetic and she'll be able to download the images to print and hang. You can find just about any style, from vibrant colors to mellow neutrals. Trust us–she'll love it!
Weighted Blanket
Different sources on the weighted blankets say they can be good for restless leg syndrome, restless sleepers in general, ADHD and even anxiety.
There are a bunch of reviews online if you want a blanket that's better for a specific purpose (hypoallergenic or good for kids). I want one that has a plush cover that is removable for washing, and this particular blanket got rave reviews with those features. You can also select different weight and size options. It's on the pricey side at $85, but it's a full-sized blanket kids can take off to college with them someday.
Ocean Wave Projector
Our friends' daughter got this for her 14th birthday and it is a HUGE hit! She and her sister love setting it up for family movie nights.

Wall Tapestry
Our college students use these to decorate dorm rooms and bedrooms. It's an inexpensive way to bring some color and personality to a room.
Starbucks Gift Card
Nothing completes a comfy room like relaxing with a great drink. Add a Starbucks gift card to your gift and make it extra special by tucking it inside this personalized reusable 24 oz frosted venti coffee cup with straw.


Clothing Gifts
Choosing clothes as gifts for tween girls or teenage girls can feel like a risk. But buying brands they love, classic picks like leggings or fun sweatshirts are usually a safe bet.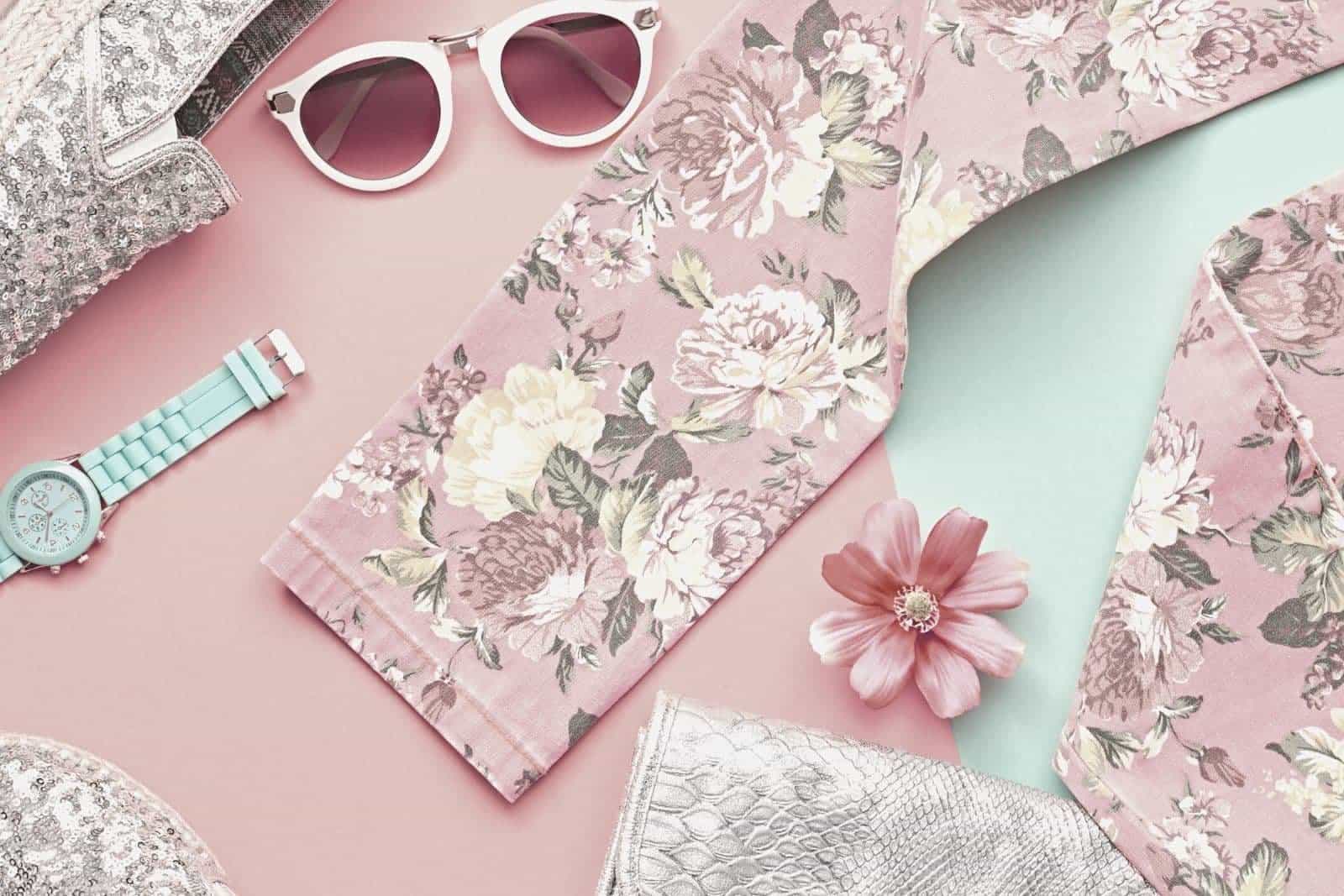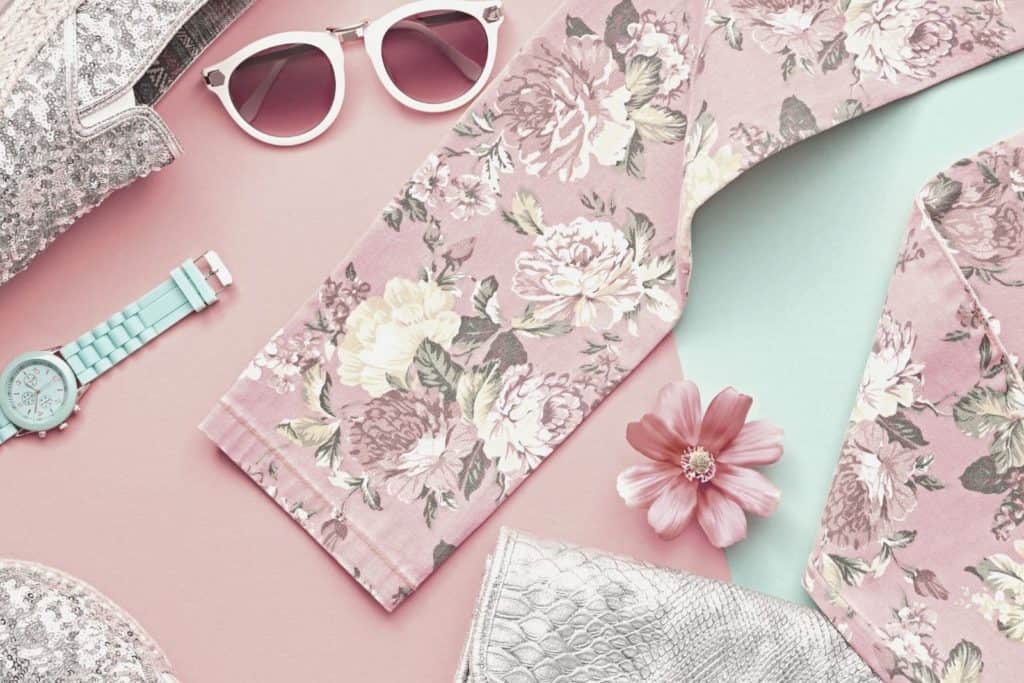 Even More Gift Ideas
Books
Books are a great gift idea for tween girls or teenage girls. They can help girls navigate the tween and teen years, grow their empathy and know that there are worlds beyond social media and their day-to-day life. Amazon makes it easy for you to gift 3-, 6- or 12-month memberships to Audible, a massive library of audiobooks for tweens and teens who love listening to books.
READ MORE >>>
Gift Cards
Giving a gift card as a gift for tween girls is a solid choice. And did you know that you can get gift cards for a ton of stores on Amazon? You can ship the gift card or share the digital code with the recipient. So easy!
READ MORE >>>
Games
Don't be fooled into thinking that games don't make good gifts for tween girls and teenage girls. They still love to play. Just make sure to choose the right toy or game. It a great way to spend time together with friends or as a family.
READ MORE >>>
Experience Gifts
The memories last far longer than "stuff."
READ MORE >>>