Best Board Games for Teenagers (And Tweens)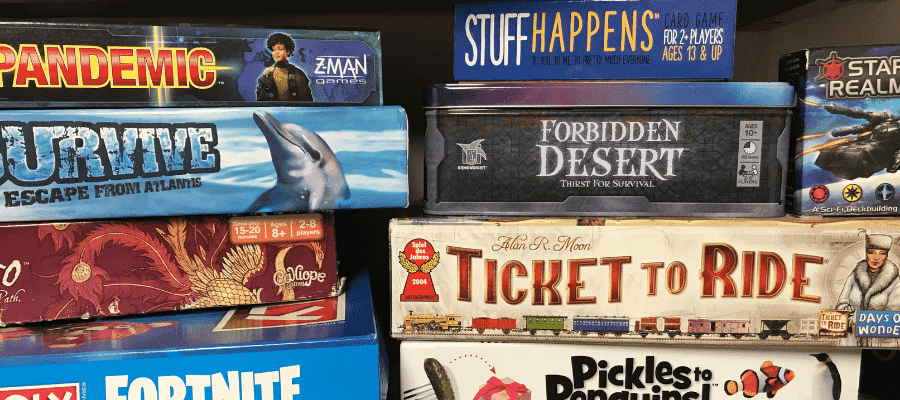 The best board games for teenagers and the best board games for tweens. This list of games includes cooperative games and the top picks for family board games for game night at home.
Some of the links below are affiliate links. This means that, at zero cost to you, we will earn an affiliate commission if you click the link and make a purchase. We appreciate your support!
I attended a PTA meeting last year and listened to two sixth grade teachers give a proposal for a $500 grant to buy board games for their classrooms.
I come from a family that loves and plays lots of games, and I was still amazed at what they shared and how much sense it made.
The teachers explained that reading and comprehension are closely tied to how much you WANT and NEED to understand what you're reading. If you want to play a game, you want and need to understand the directions. They also talked about other skills board games can teach kids: cooperation, strategy, patience, sportsmanship.
They got the grant.
We vetted the following list of the best board games for teenagers and board games for tweens with our own kids, so we know these are winners.
We love gifting a new board game because games double as an experience gift idea for family game night or get-togethers with friends or extended family members.
Strategy Games
Some of the most popular board games for teenagers are below. Strategy games make for a really fun family game night with large groups of older kids and adults. YouTube tutorials can explain set-up and basic rules and then you're set!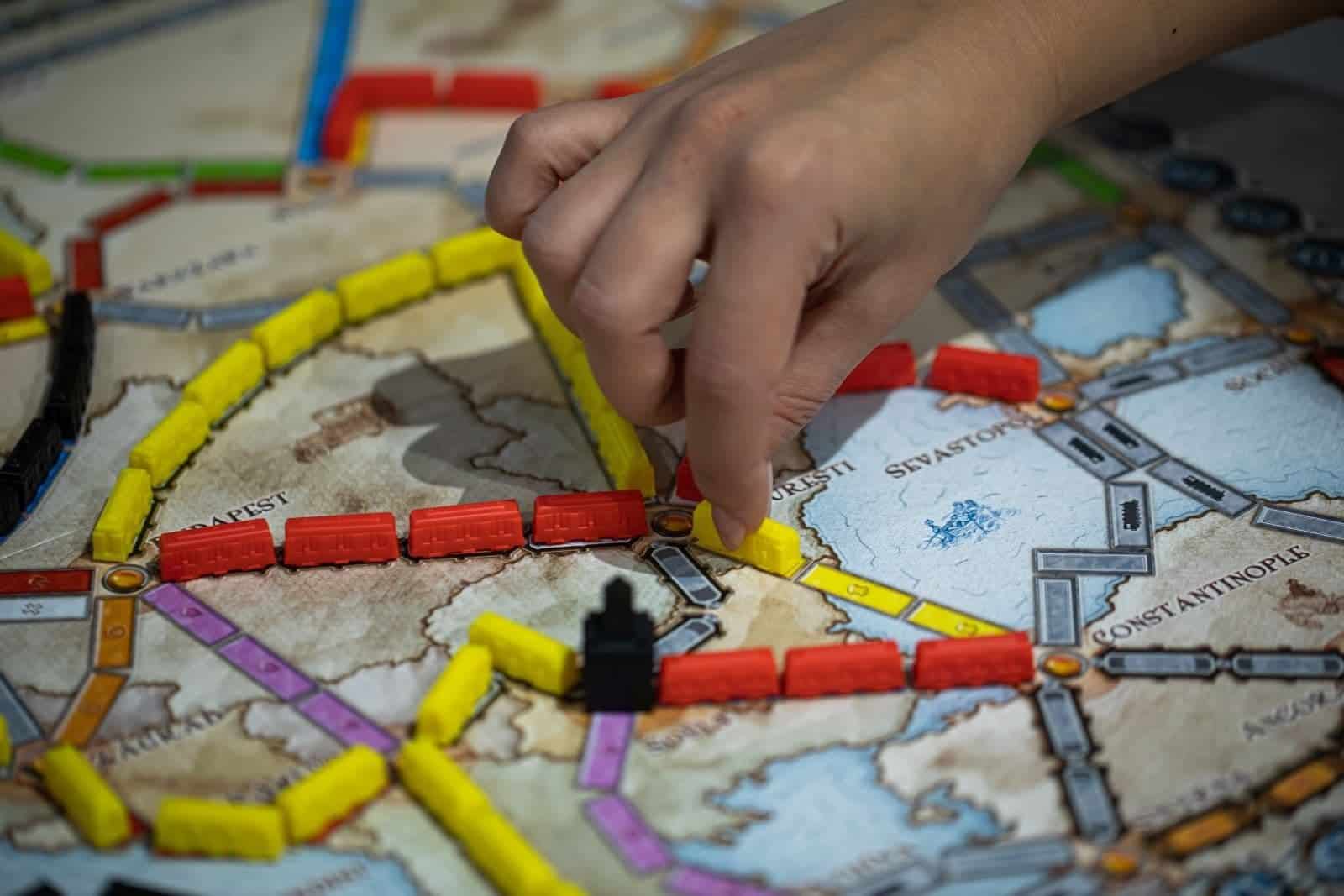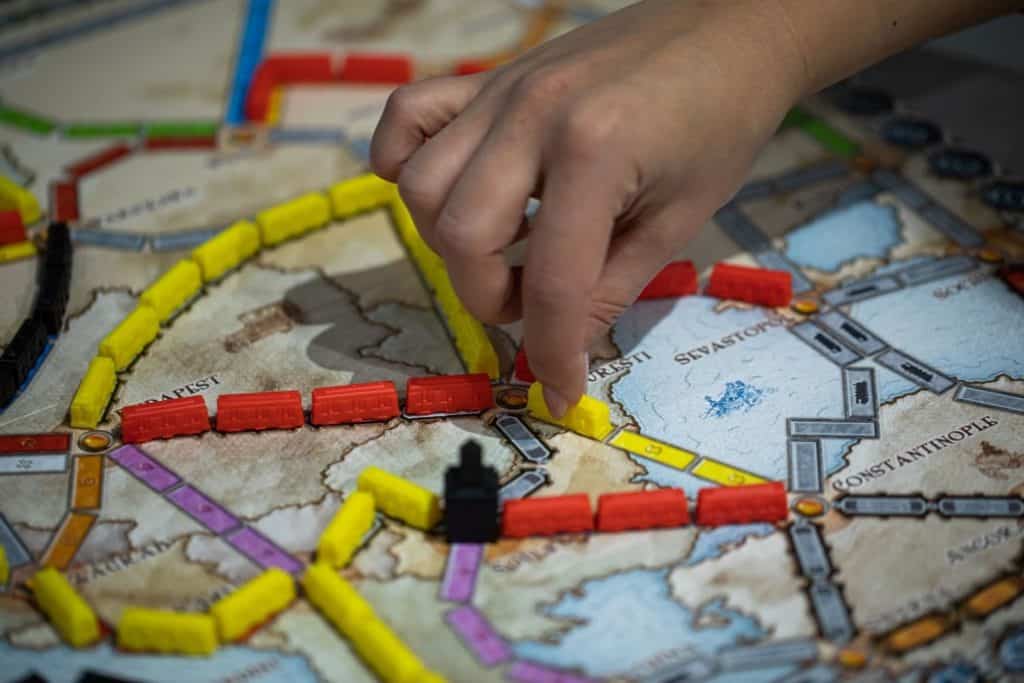 Settlers of Catan
Settlers is a cult classic, though it does takes time to learn.
Pandemic
Search for a YouTube video on how to set this up and don't be intimidated. Playing the game isn't hard. I promise! The complicated set up builds some fun twists and turns into the game.
Ticket to Ride
Ticket to Ride is a favorite with our extended family. This is a popular game, so you may have the original Ticket to Ride. But check out the expansion pack or other versions: Europe, Rails and Sails, Nordic Countries, Africa, France, United Kingdom, Germany, New York City 1960, India and Asia. We'll admit, we're a little bummed they don't have Central and South America. Maybe that's coming up next.
Survive
Survive is a fun board game that combines strategy and luck as you try to get as many of your people to safety as possible. This game has been around a long time, so the newest version is a reboot that includes a few other options.
Century: Golem Edition
Century is one of the favorite games in our house. After other kids play it at our house, I always have parents texting me to what game their kids loved so much. It's not that complicated and it doesn't take that long, but there's still some strategy involved.
Hero Realms/Star Realms
My tween son loves this strategy board game and I avoided playing it at first because it looked confusing. The basics of the game actually aren't that hard, but there are some cool ways to apply different strategies once you have the basics down. Buy one deck to start, and if you like the game, you can add on other Hero Realms and Star Realms decks to expand the game even more for family game night.
Azul
Azul was "assigned" to my son in sixth grade for a reading comprehension assignment. Now, it's on my to-buy list because he really liked it. He also has friends who play it as a family game, so it makes the list.
Tsuro
My cousin recommended Tsuro to our family. It only takes 15-20 minutes to play, so it's often our go-to for something quick on a weeknight. You lay tiles to create your own path and try not to fall off the game board or collide with other players.
These games could almost be filed under educational games because winning requires serious problem-solving skills.
Sequence
You play both offense and defense in a game that requires a combination of strategy and luck.


Party Games
These are great board games for teenagers and board games for tweens when it's family game night or when friends are over and you have a larger number of players. These great games for a lot of people are easy, a lot of fun and usually hilarious. They're well worth having on hand at home.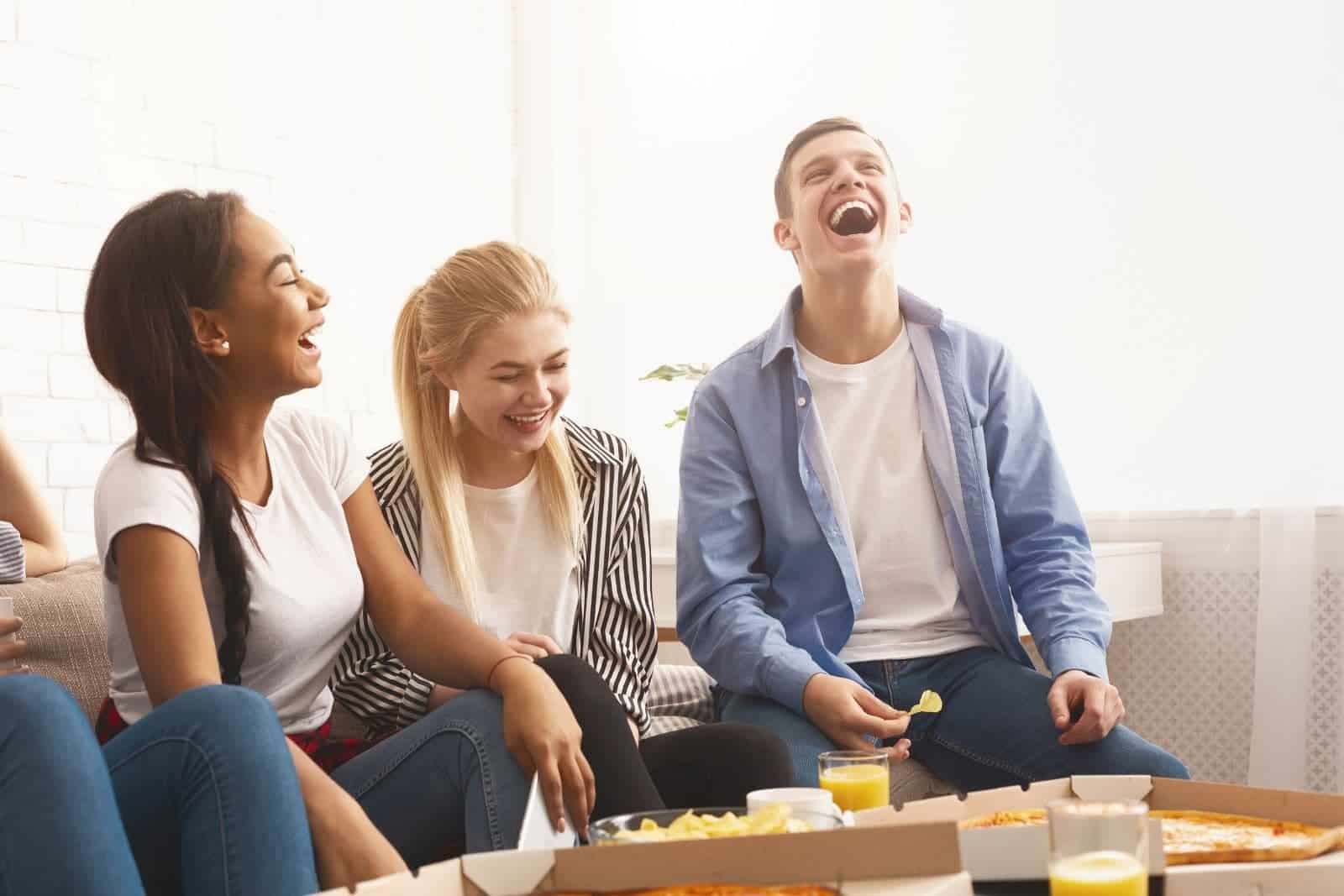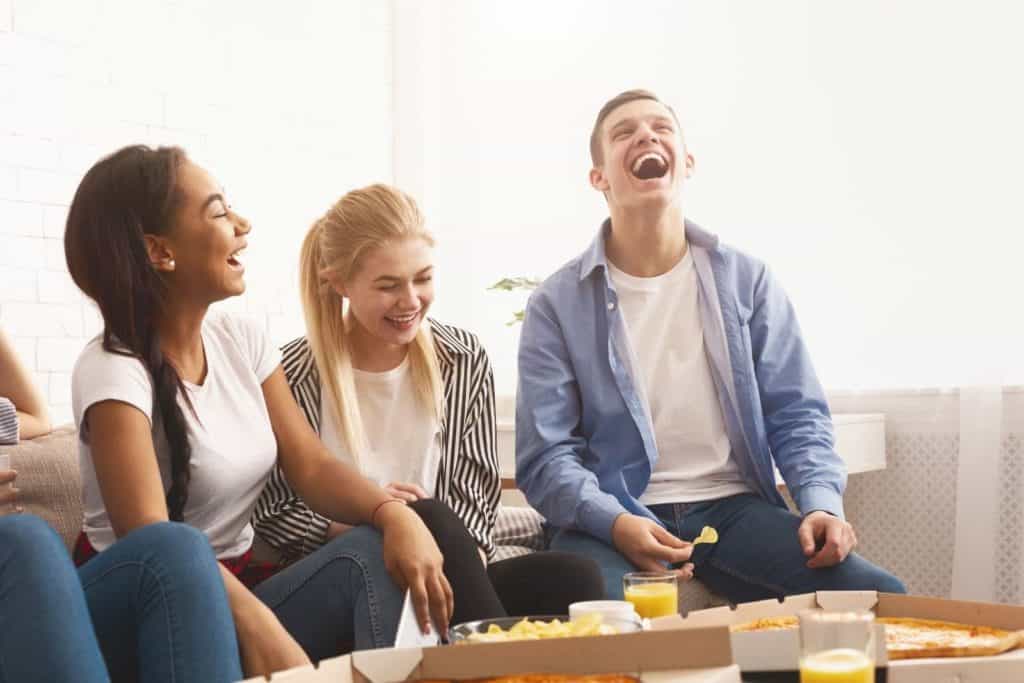 Loaded Questions
Players answer game questions and then guess who answered what to see who can guess the correct answer with the correct person.
Telestrations
Telestrations is a hilarious combination of two classics: Pictionary and Telephone. We recommend the 12-player version because it will be a favorite when friends or family visit! It's one of Kristie's favorite gift ideas for tween and teen boys because her own boys love to play it.
Throw, Throw Burrito
This award-winning game by Exploding Kittens is one your tweens and teens will love if they like to laugh and throw things at people. It's ridiculous, competitive and physically challenging. Kristie's family has the Extreme Outdoor Edition of this fast-paced party game, and they laugh the whole time they play.
Not Parent Approved
We invited some couple friends over for a family game night and they brought this card game along. The adults played something I don't remember in the kitchen, and the kids howled with laughter in the living room playing this one. I'm not sure what happened, but we found the cards under couches and in crevices for weeks afterward.
Kids Against Maturity
Kids Against Maturity has been getting rave review, but it's rated 10+ for some potty humor and innuendos. It's the kid version of Cards Against Humanity.
Stuff Happens
We played Stuff Happens at a neighborhood gathering, and it was a pretty hilarious game. It's a good game for tweens and teens to play on their own or with adults. You try to guess how the game rates bad scenarios from "hangnail" to "seated behind someone puking on a roller coaster." The only downside is if you play enough, you'll start to learn the scores of your favorite horrible situations.
Relative Insanity
If you want a tamer version of Cards Against Humanity, this is your pick. Stick to teens for this one, but cards give a prompt and players finish the phrase with a card from their hand. Very funny if you don't mind some cringe-worthy phrases.
Listography and Apples to Apples start great conversations and promise lots of laughs. Listography was a hit at Kristie's extended family gathering–it's a great multigenerational game!
Codenames
Codenames was a big hit with our word nerd family. You lay out a grid of random words and look for ways to connect certain words so your teammates can guess which words are "yours." When we played, everyone playing knew each other fairly well, so the inside jokes used to win the game added an extra layer of fun. But you don't need to know anything about your teammates or competitors to enjoy it.
Pictionary Air
Pictionary is  the classic game we grew up with reimagined. In the modern classic, – players "draw" in the air and see it on a screen.
The Game of Things
The Game of Things is another fun family board game that will keep everyone laughing! You have to guess who answered what–no wrong answers but plenty of ridiculous and surprising ones. This one works better with teens (and you may have to remind everyone to keep it clean).
Cooperative Games
A fun option in board games for teenagers is choosing a cooperative game. This means all players work together to beat the game itself. You might each have different powers and you can decide as a group when and how to leverage those strengths to beat the game as a team.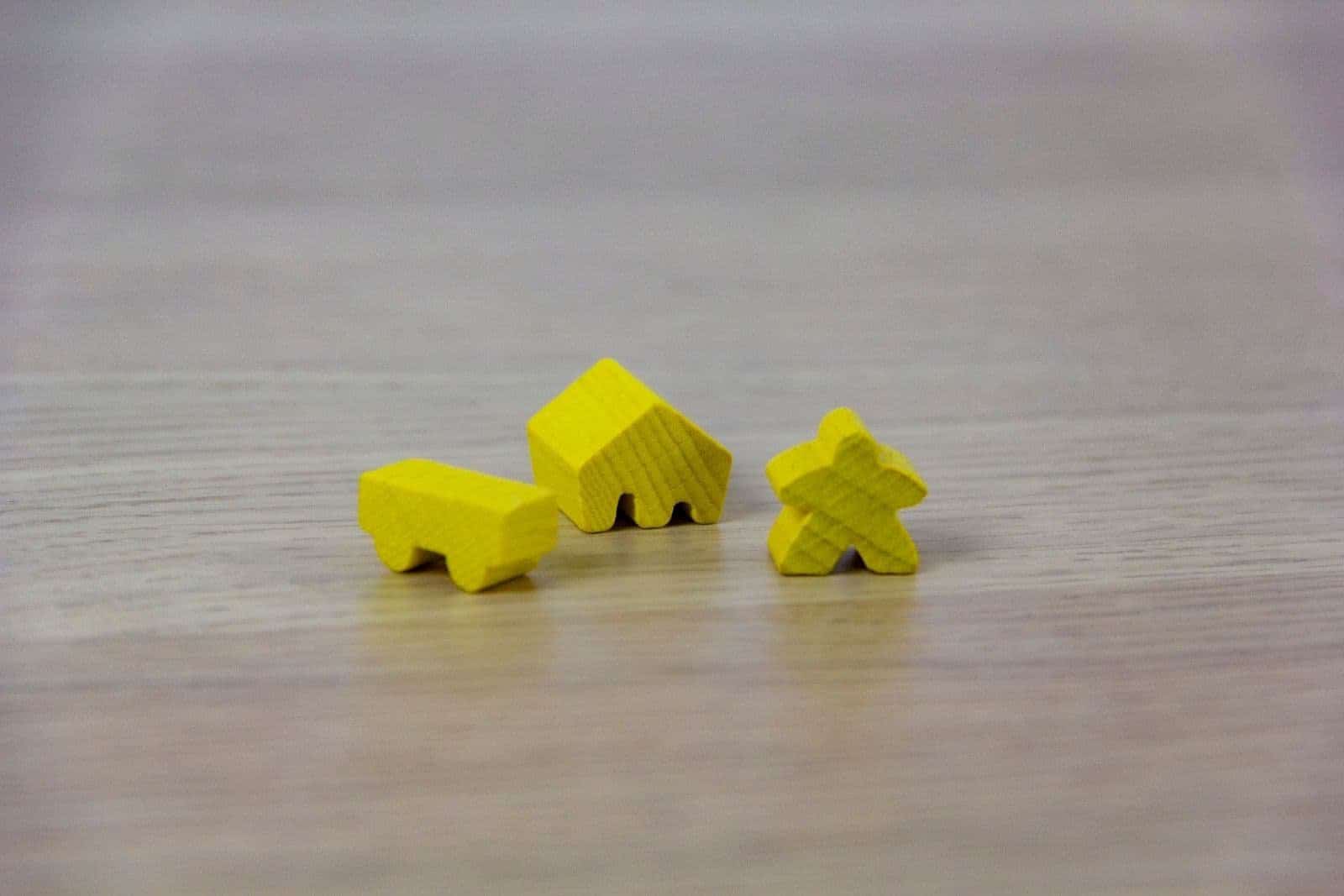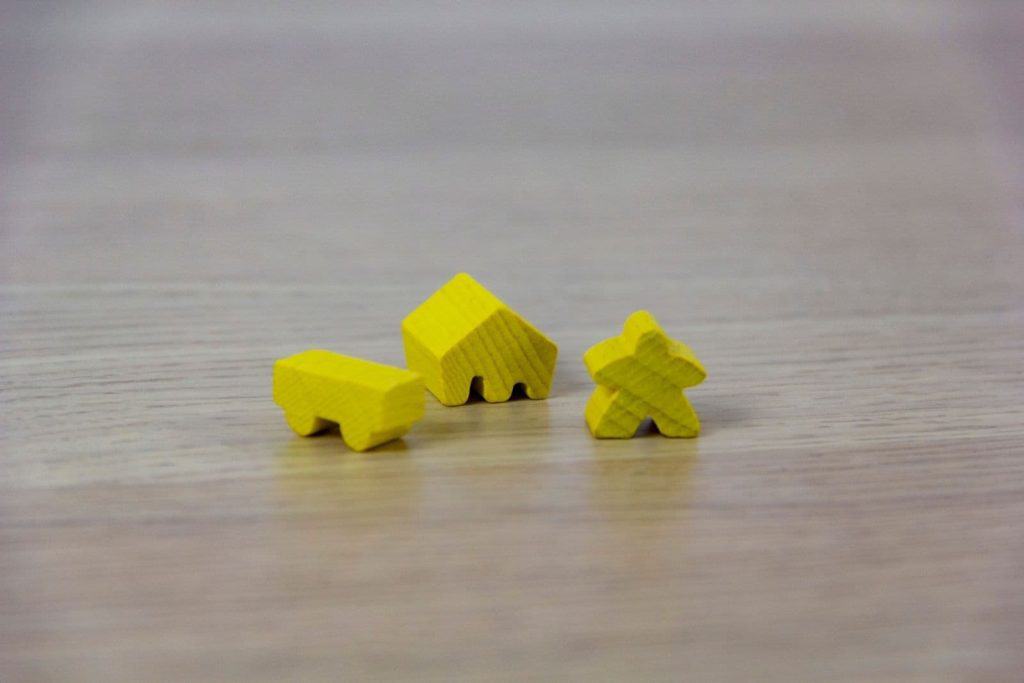 Forbidden Desert
Forbidden Desert changes every time you play because players draw cards that give them each a special skill. Different numbers of players and combinations of skill cards create new game dynamics. I own and play Forbidden Desert, but the original version of the game is Forbidden Island.
5-Minute Dungeon
My son asked for 5-Minute Dungeon for his 13th birthday and it's become a favorite. Like the name implies, each round is five minutes. They even have an app you can download and use as the timer where you choose which voice counts you down. It's a fast-paced game and super fun.
MORE BIRTHDAY IDEAS >>> Great Birthday Party Ideas for Boys (11th to 12th Birthday)
Harry Potter Hogwarts Battle
Caveat: This game is for Harry Potter fans and families a bit more seriously into games. It's a collaborative game that moves through different levels. It's amazingly fun, but we usually have it on a table over several days to finish because we're not up for several hours of play in one sitting.
Exit: The Game
This is an escape room in a box, and it's fun for the entire family. Just know that you can only play each game once because you cut things and change things to escape.
Dice Games
Board games for teenagers and tweens travel easier when they're portable, like these dice games. They have some strategy, but you can also play them while you're chatting and eating snacks at family game night. The following games often come on family vacations or travel with us to visit friends or neighbors.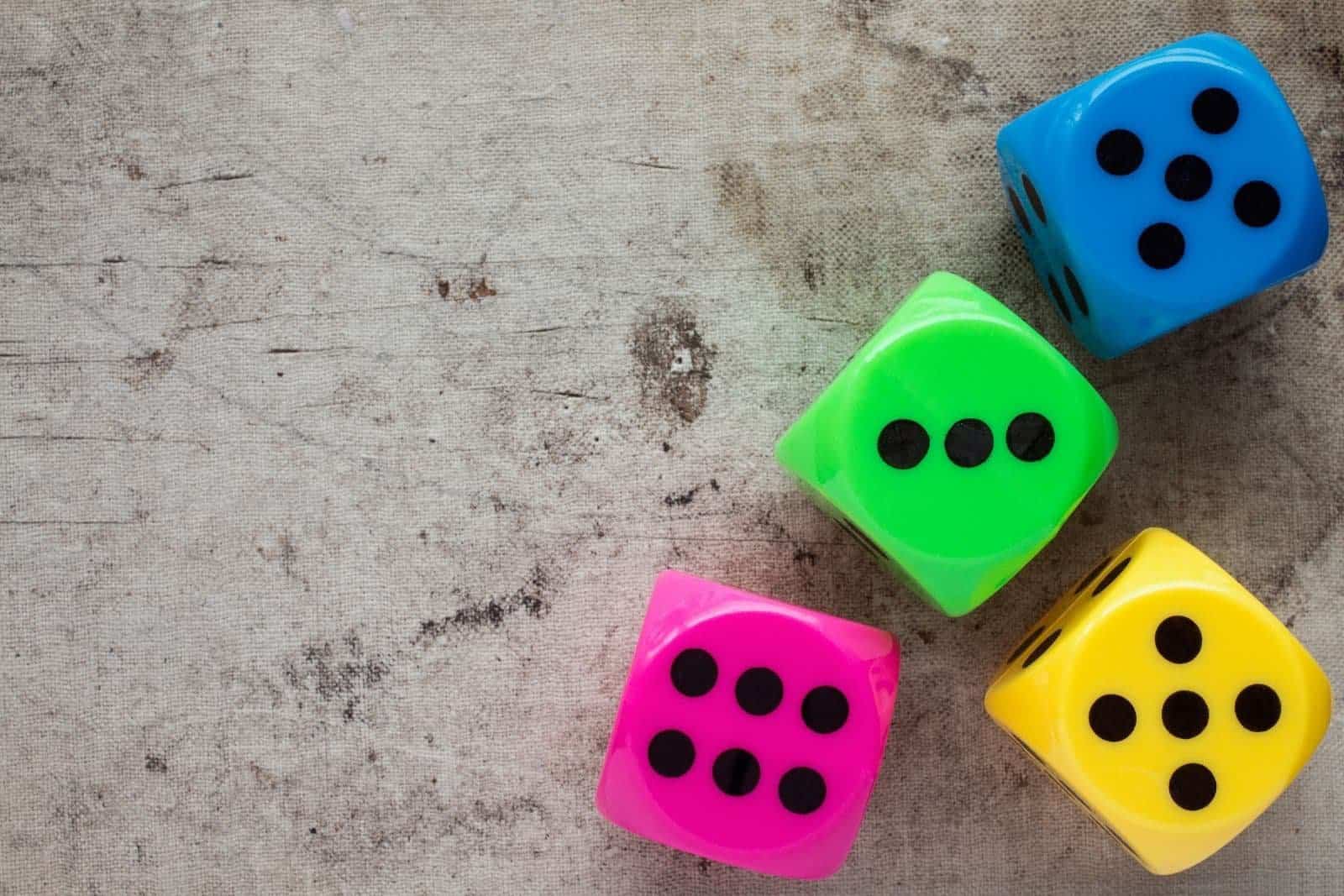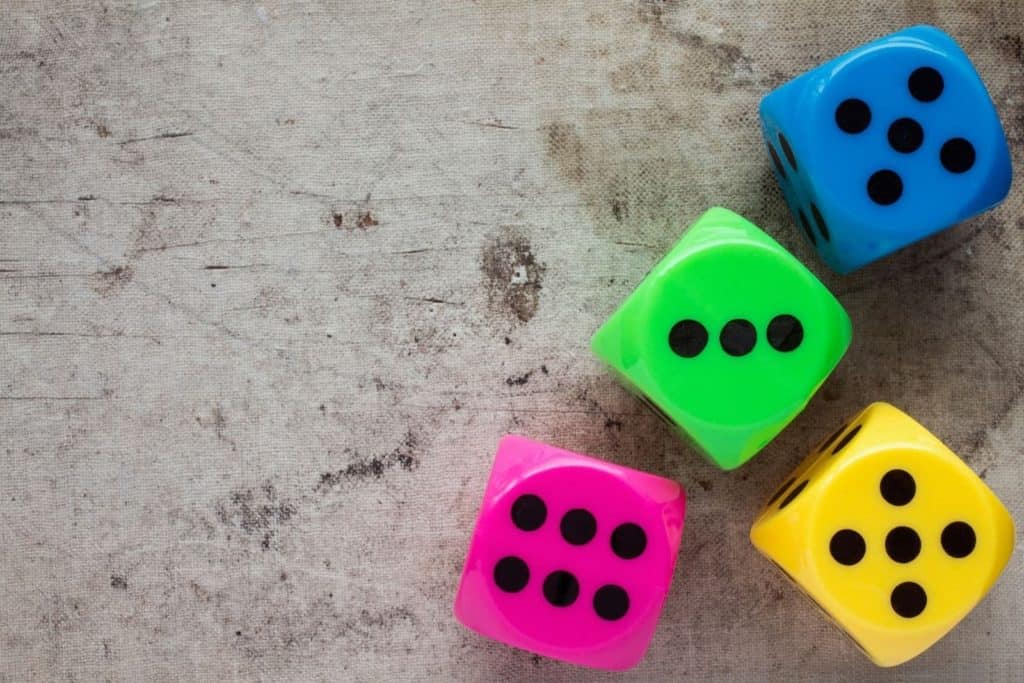 Farkle
Farkle reminds me a bit of Yahtzee, but you choose how many times you roll with the risk of rolling a "Farkle" and losing your points at any time.
Left Center Right
Players pass chips around in this fast-paced race to win the pot.
Yahtzee
Yahtzee has been around for years, but it's often one the whole family can agree on. Order extra score cards as needed.

Tenzi
This game is SO easy, and SO fun as a family game or a group game when you have friends over. Each person has a set of dice and you race through dice rolls to get different combinations. I strongly recommend getting the set with the "77 Ways to Play" card deck so you're not on the hook for coming up with your own each round. Also make sure you have enough sets of dice for each person to have his or her own. I bought four sets of dice and we have a five-person family. Not my strongest showing. I now own eight sets of dice for family game night.
Building Games
These board games for teenagers and tweens bring all the fun of Jenga with some added twists. They're great for family game night, especially if you're playing with kids of different ages since they are hands-on and there is no reading involved.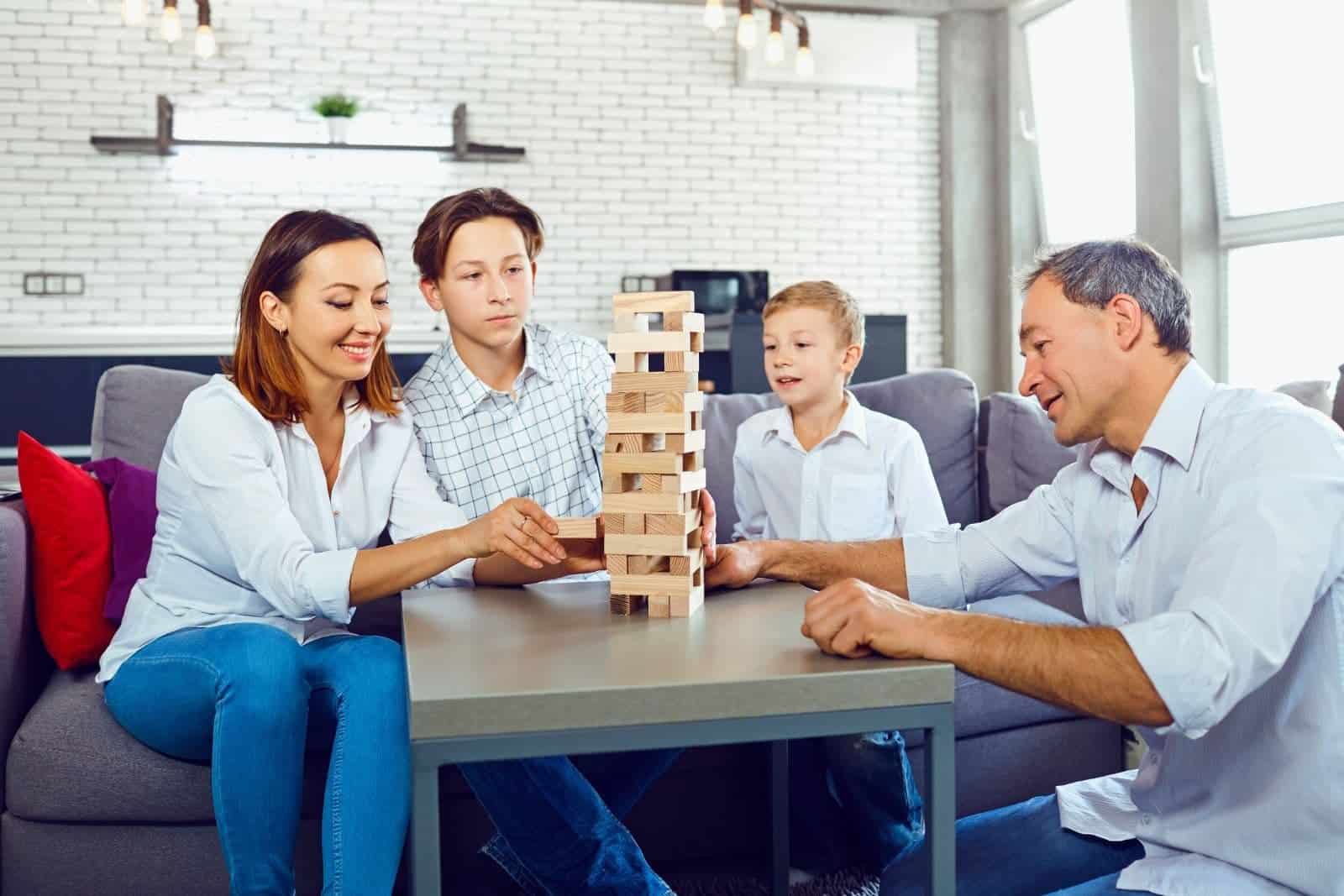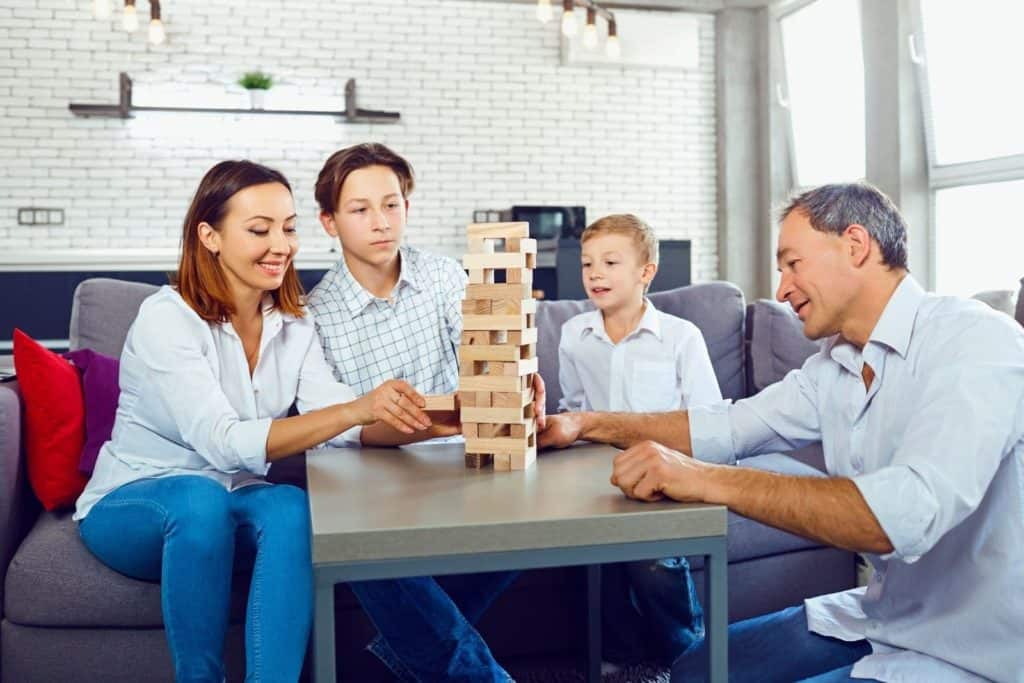 Tummple!
Tummple! has players building and re-building with rules about how you can stack your blocks. Players also use stones to mark areas as unbuildable.
Suspend
Suspend is a fun game of balance.
Yard Jenga
Giant Jenga never fails to entertain.
Classic Games
Sometimes the best board games for teenagers are the classics – or versions of the classics. They are a great pick for family game night. They've stood the test of time. Or their popular concepts have been reinvented in new and fun ways.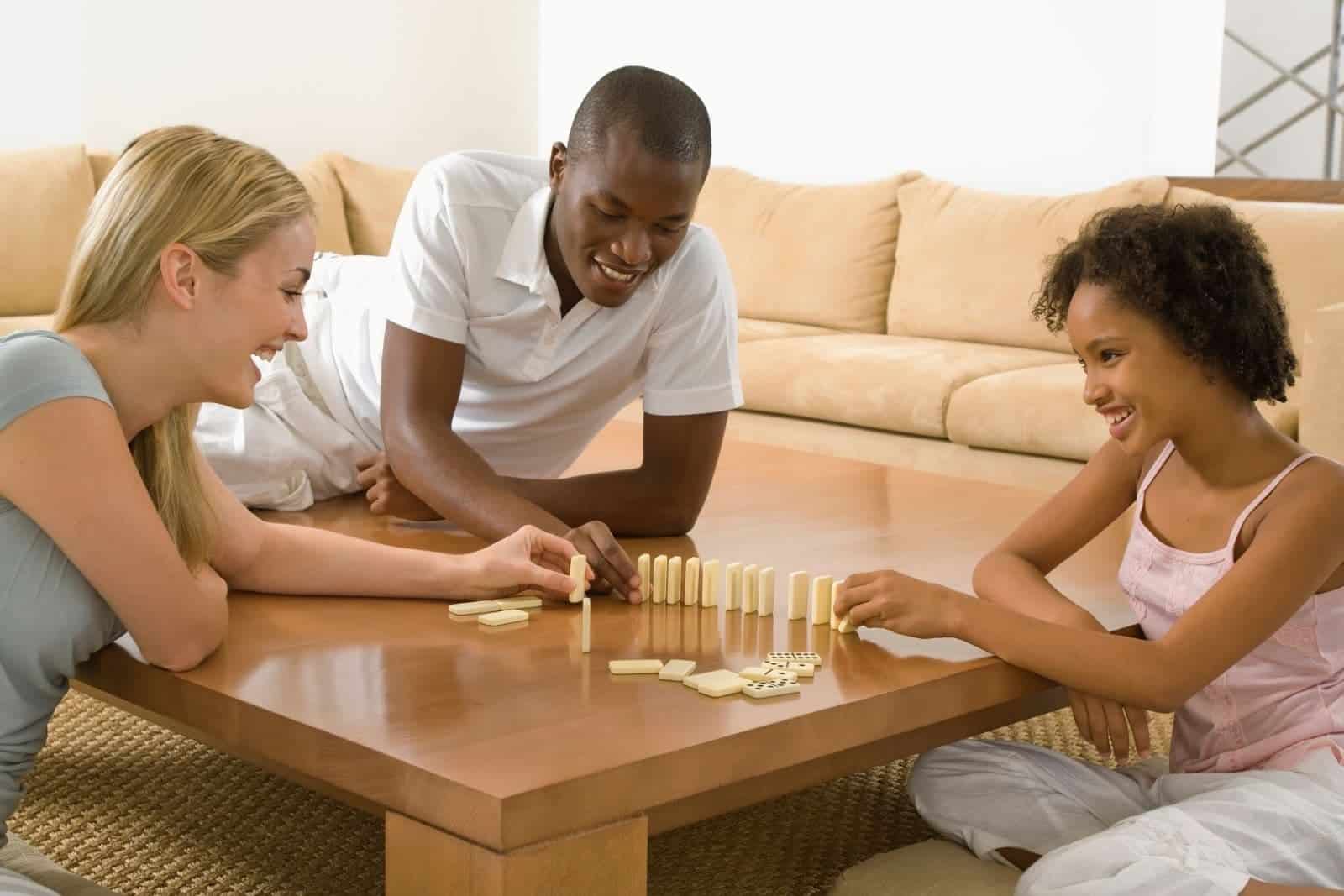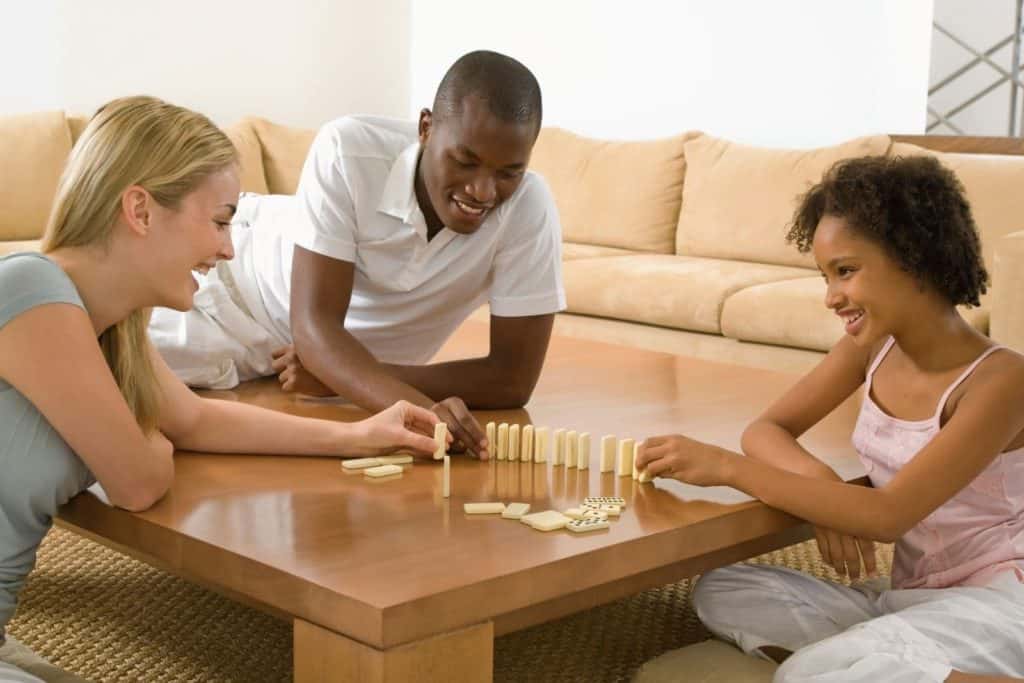 Monopoly Ultimate Banking
We have a few versions of Monopoly, but the kids' favorites are Monopoly Empire (which is discontinued and crazy expensive now) and Monopoly Ultimate Banking. You use a credit card to purchase properties and pay fees and earn back rewards and the game computes the finances automatically. If you're interested, check out the MANY versions of Monopoly.
Fireball Island
Anyone else remember this from their '80s childhood? I totally had this board game – along with Hotels and Trivial Pursuit. My parents got rid of it years ago, which is a bummer because the originals are going for $375 on eBay. But a Kickstarter fund to the tune of $2.8 million revived it over the last year or so (they asked what classic game people wanted to see again and it topped the list). The new version keeps the basics of the old game and adds some new quirks. They also sell expansion packs if you want to get really fancy.
Card Games
Card games are some of the best games for teenagers and tweens because they have some strategy, but you can also play and chat. They're a great option for family game night if you have teenagers but also older or younger kids.
Card games are also the perfect size for stocking stuffers and Easter baskets!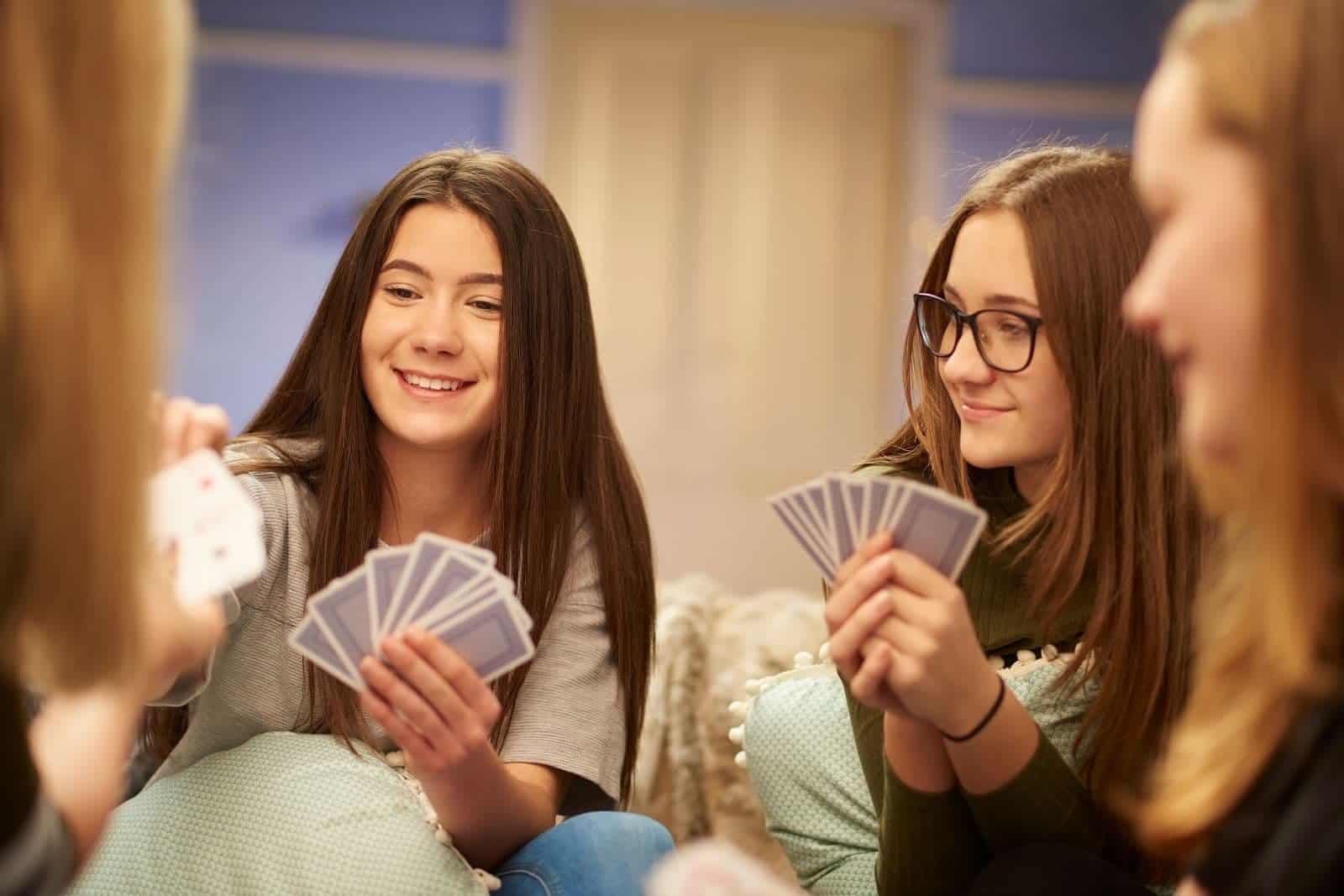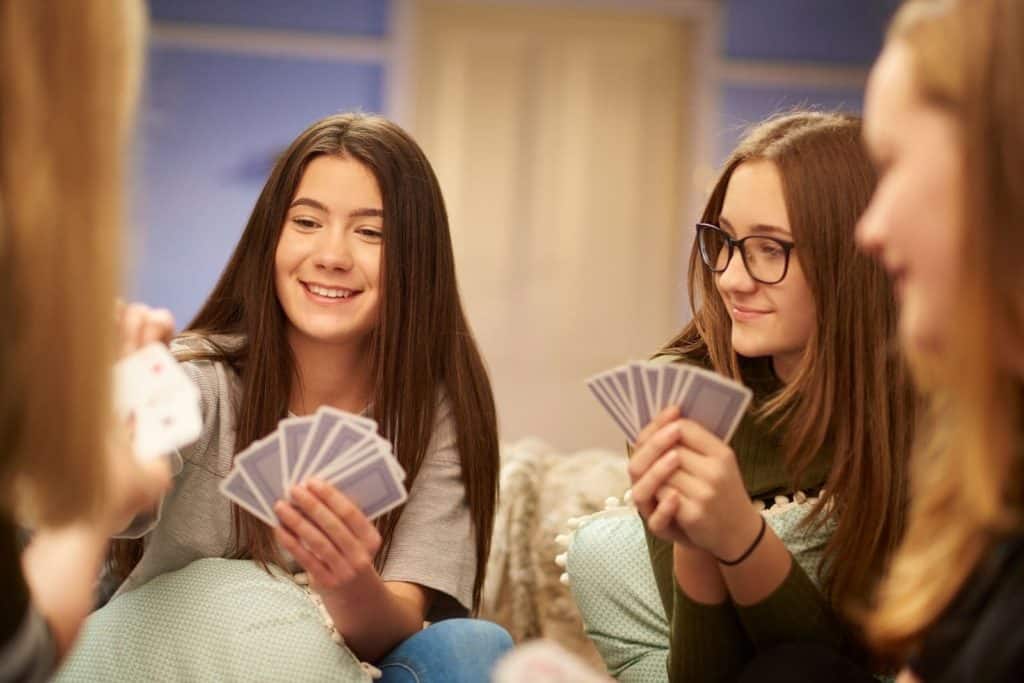 5 Second Rule
I swear the games that make you do things in a rush just adds to the laughs. Who know what will come out of your mouth when you have to respond in less than 5 seconds.
Goat Lords
I know a game's a winner when my boys insist that I order it. My brother's family introduced us to Goat Lords, one of their favorites. I know–it's a weird name and it's goofy, but it's easy to learn and so much fun to play that even tweens and teens can't help laughing.
Play Nine 
Play Nine takes you through nine rounds as you swap out cards trying to get the lowest score. If you've ever played the classic simple game Peek, Play Nine is very similar.
Blink
A fast-moving game where you try to be the first to match each color, number or shape.
Euchre
Can we get a holla from the Midwesterners who grew up playing Euchre? I thought this strategic card game was a staple for all Americans until I went to college and realized every friend who hailed from beyond Ohio and Michigan had never heard of it. This four-person game pits one two-person team against another. It involves enough strategy to be competitive, but it's easy enough to play while chatting or eating snacks. My kids love it when we do tournaments at family gatherings because you keep changing partners and tables. We each throw in $5 at the start, and the person with the most points at the end wins the kitty. Euchrefun.com explains how to run a tournament and provides printable score cards. All you need to play is a deck of cards.
Brain Games
There are games for teenagers and tweens that are not only fun but educational. The following games work for a wide age range and teach things like logic, problem solving, quick processing and math. They're not the best family games, but great for one-on-one play.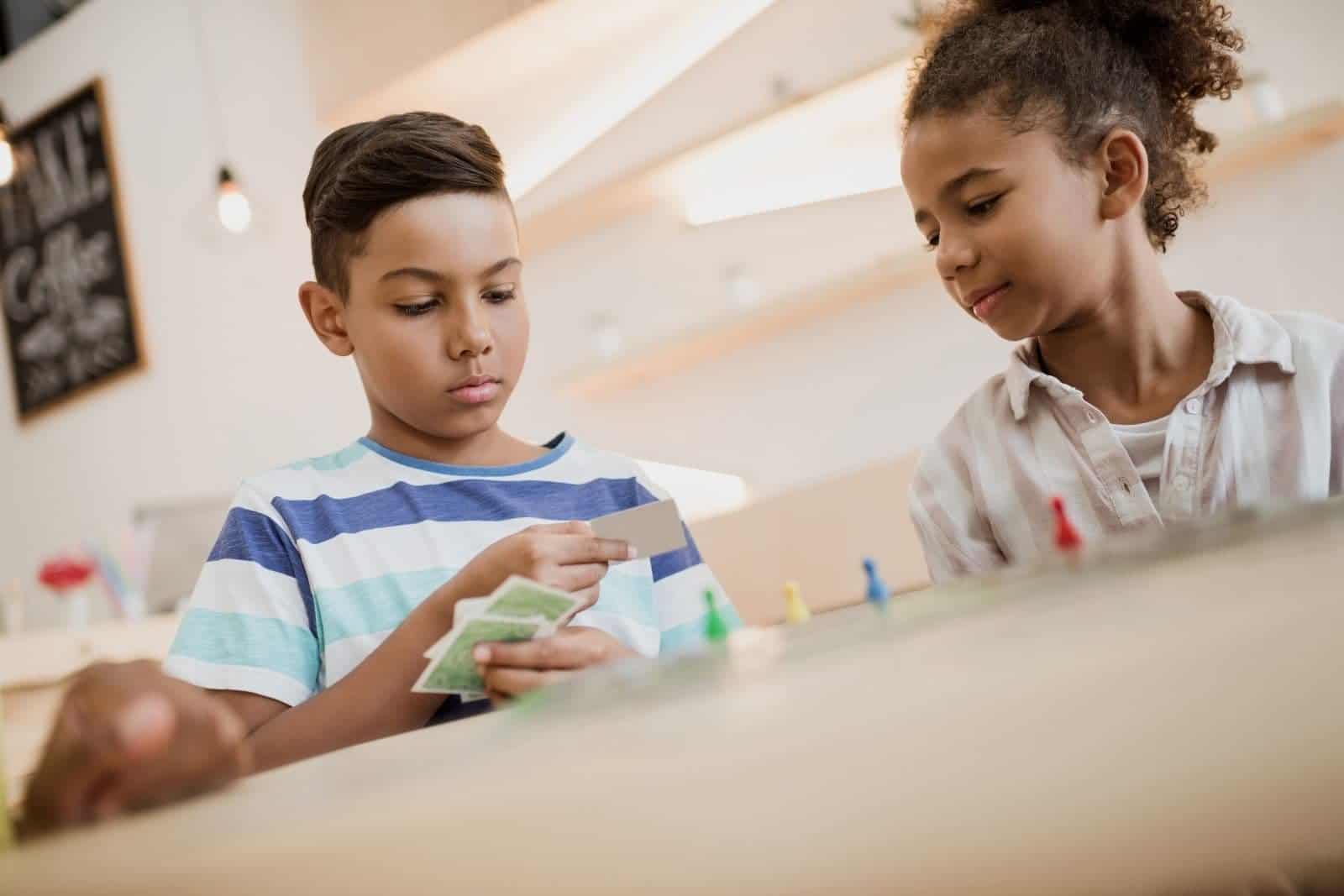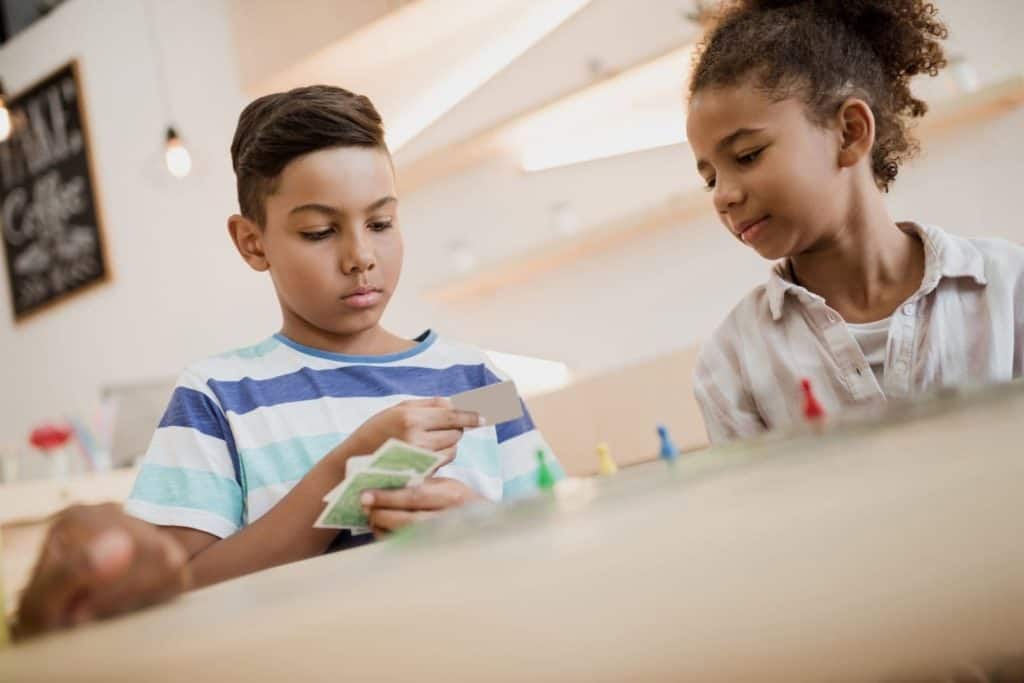 Mastermind
My son's math teacher recommended Mastermind as a great game for building logic skills. It has also been used to test the aptitude of college students for programming ability. (Lorenzon & Chang, 2006) And they found a connection!
Quirkle
Quirkle is a game of mixing, matching and trying to score and win. It works for younger through older kids.
Q-bitz
Q-bitz tests your memory and quick thinking in a fun and quick game.
Qwixx
We bought Qwixx for a vacation because it's small and easy to bring along. It a quick and fun game that asks you to do some math and make some strategic choices on the best way to score the win.
1,000-piece puzzle
I suppose puzzles aren't technically games, but they're still a great way to spend time with your tween or teen and relax. We had a Hardy Brothers puzzle going over the holidays and sucked my father-in-law and brother-in-law right in. Doing puzzles can spans any age group. Tip: pick a puzzle without large areas with plain colors unless you want a serious challenge. We've had a Harry Potter puzzle going for months because all the solid black areas make it really tricky to sit down and quickly find a few pieces.
READ MORE >>>