50 Easter Basket Ideas for Teen Boys in 2023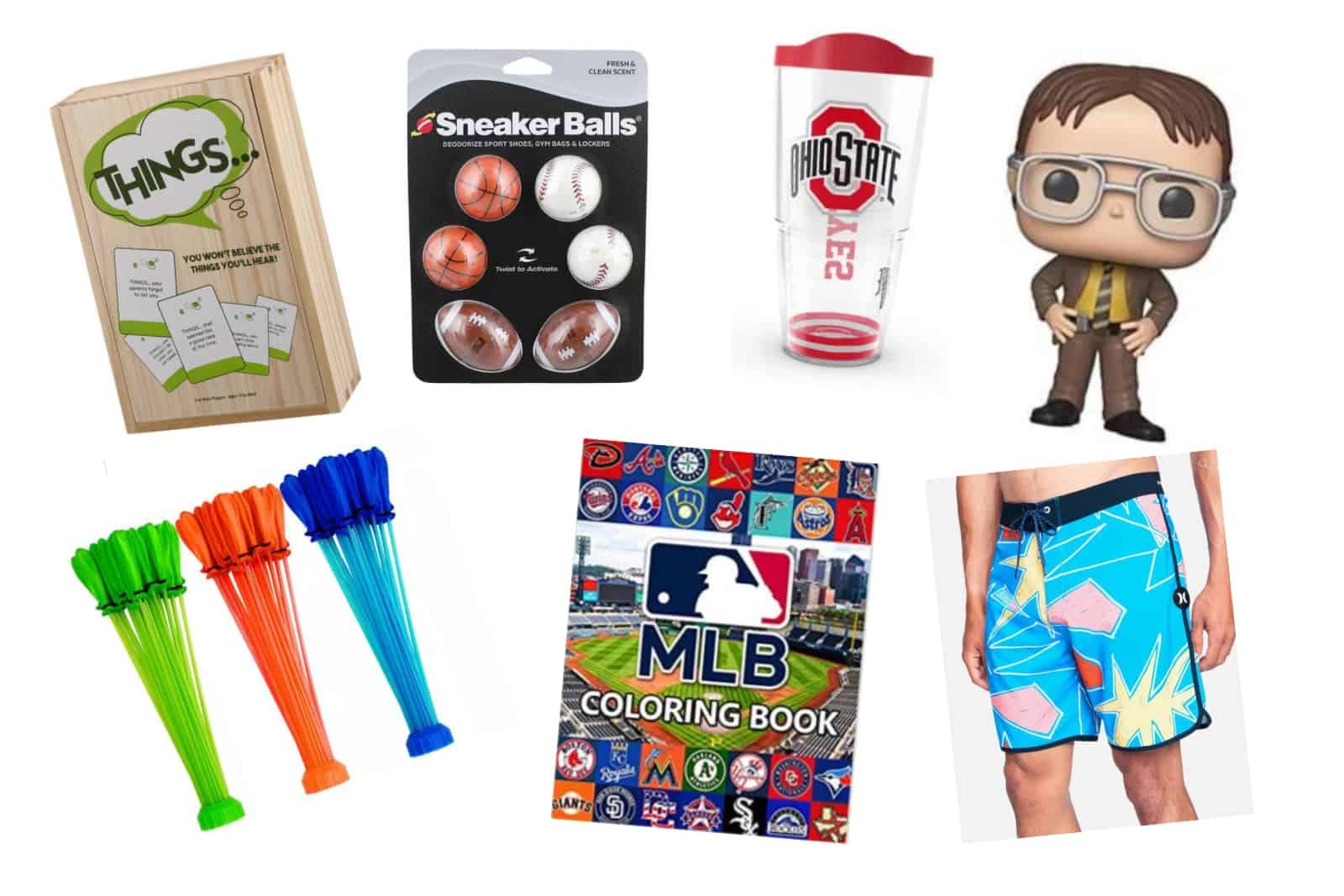 Use this list of best Easter basket ideas for teenage guys to make shopping EASIER and FASTER this year. Find fun new Easter basket additions for teen boys (most would also work for tween boys).
Some of the links below are affiliate links. This means that, at zero cost to you, we will earn an affiliate commission if you click the link and make a purchase. We appreciate your support!
Finding fun Easter basket ideas for teenage guys can be a unique challenge. Their favorite things tend to be pretty expensive and don't really work as Easter basket fillers.
I feel like moms of teenage girls have it a little easier since makeup and nail polish and jewelry can be right in the sweet spot in terms of size and cost for an Easter basket. But buying for a teenage boys can be a big pain. We're here to tell you that there ARE Easter basket ideas for teenage guys that they'll like and use (without breaking your budget).
The ideas below can be used to create a themed Easter basket or just to fill a basket with your favorite teen's favorite things.
Themed Easter Basket Ideas
It can be fun with teen boys to build each year's Easter basket around a theme. It makes the perfect Easter gift because it's customized. It's a unique way to build the perfect Easter basket for teenage boys, whether they're 13 or a college student.
Below are some creative Easter basket ideas that shouldn't take you a lot of time.
Favorite Things Easter Basket
A "favorite things" Easter basket is something you can repeat several different times as kids get older and interests change.
Gift Cards to a Favorite Store or Restaurant
Teens can stick food and gas gift cards in their wallet for a quick stop or a pizza or wings night out with friends. You can grab gift cards on Amazon to their favorite stores or places like Wendy's, Dominoes and Buffalo Wild Wings.
We have a list of 50 gift card ideas for teens if you need more ideas.
Favorite Candy
Grab some favorite candy with a quick trip to the dollar story or add it to your next grocery pickup order. Easter basket gift ideas for a teenage guy should always include food.
Bottle of a Favorite Soda
Gas stations have a big selection of bottled drinks. Stop in while you're fueling up for a quick addition to your teen's Easter basket.
Bag or Box of a Favorite Food or Snack
Throw a couple things in your cart or hit a local gas station or pharmacy if you can't find individually bagged snacks at the grocery.
A Phone Case
Protect one of his favorite possessions with a new Otterbox phone case. These things really protect phones from drops.
A Baseball Cap of a Favorite Team
We like Fanatics for baseball hats. They stock lots of styles for lots of teams.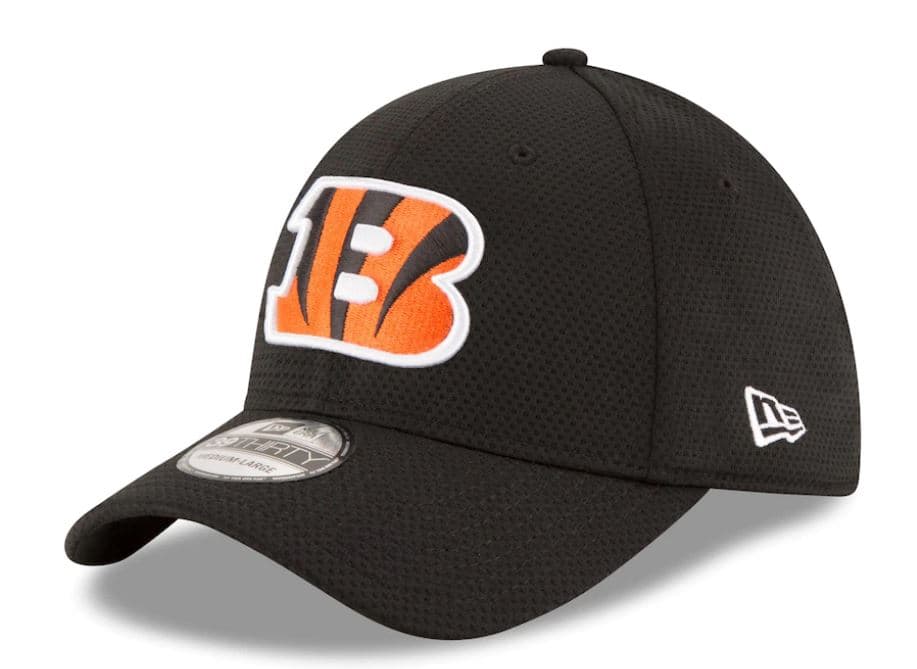 Funko
There's for sure a POP Funko character for someone your teen guy loves, whether it's Dwight Schrute, a professional athlete or the Mandalorian Holding Grogu. It's pretty fun to scroll through and see what they offer from favorite tv shows, comic books and more.
Tervis
Tervis tumblers are the perfect cup for the smoothies (with protein powder) that my teen son's always making because it keeps them frozen longer. You can grab lots of professional and collegiate sports teams as well as Marvel, Star Wars and other popular designs.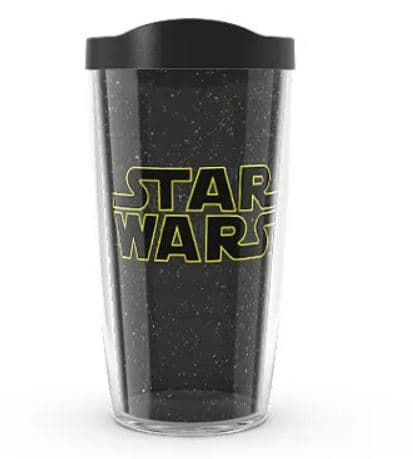 New Shoes
I had to include this on the "favorites" basket because shoes are often a teen guy's favorite thing. If he's asking for a pair that's a little more than you care to spend, make it a great gift to justify the added expense. We do a lot of our shoe shopping at Dick's Sports Goods.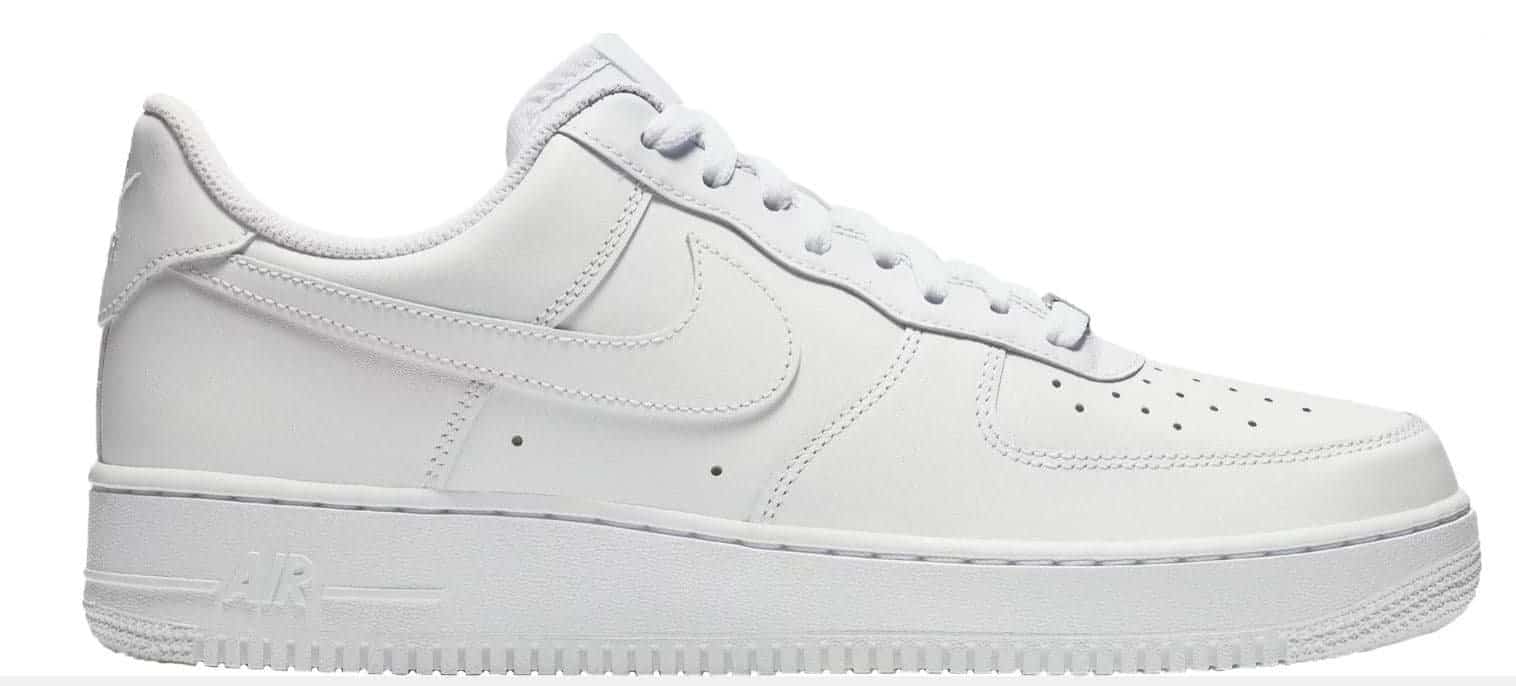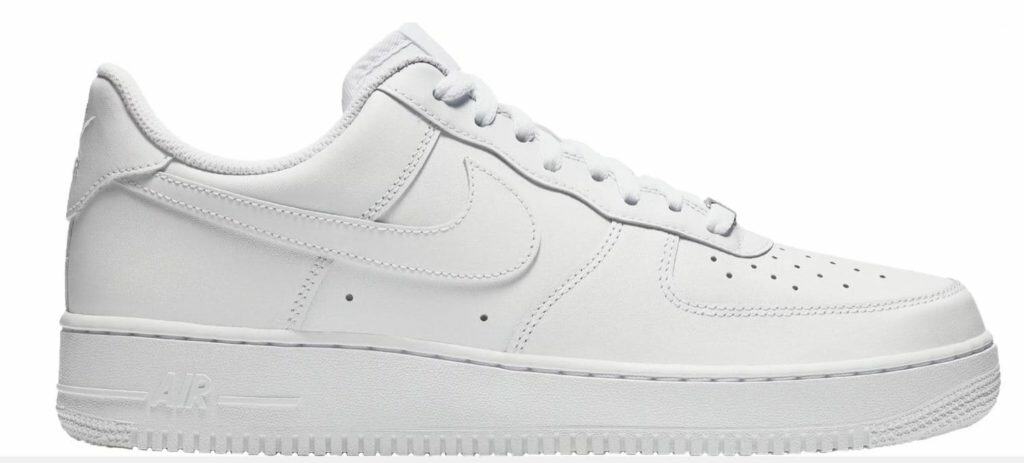 Favorite Candy
Sometimes you can find a favorite candy in Easter packaging to be even more festive. SweeTARTS has an Easter-themed variety pack and there is also a Reese's, Kit Kat, Whoppers & Cadbury assortment.
Fun & Games Easter Basket
Easter basket ideas for teens who love to play games and have fun. We consider ourselves kinds of experts when it comes to games and books, so we guarantee we have fresh new suggestions for you.
Card Games or Board Games
Here are a few board games and card games teen boys will love that come in boxes small enough to fit perfectly in an Easter basket:
You can also browse our full list of the best board games for teens.
NERF Guns
Somehow a new Nerf gun is always exciting, even when there are plenty already floating around the house. This NERF Elite is a fun and affordable addition to the collection.
Bunch O Balloons
Bunch O Balloons are a colorful addition to an Easter basket. Hang on to them for the next warm day and then host an epic water balloon fight in the yard. These aren't individually packaged, but they're a better overall deal because big kids fly through these things super fast.
Water Bottle
The new Gatorade Gx Hydration System bottles are pretty cool. You can use them as a regular water bottle, or get the Gx pods that mix into the bottle to create a 30-ounce serving of Gatorade.
Candy & Snacks
Easter basket gifts for teenage guys should always include a couple of their favorite candy bars or treats.
Laptop & Water Bottle Stickers
Red Bubble is a great source of fun and unique stickers, like this I'd Rather Be Playing Board Games sticker.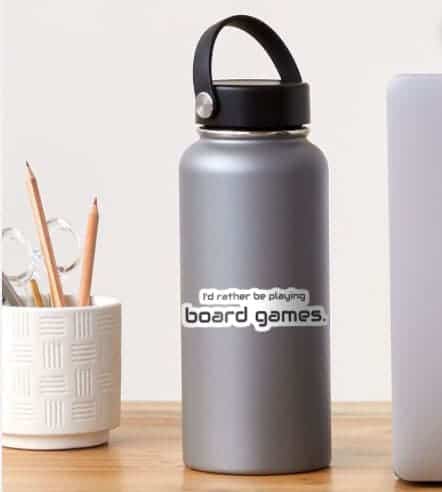 Summer Fun Easter Basket
Summer might still feel like the distant future, but it will be here before you know it. You could buy things like a beach towel or swimsuit that might be a little more expensive, but you'll need to buy them in a few months anyway. Including them as a gift might actually save you a few bucks.
Beach Towel
A friend of mine was raving about these Turkish beach towels. They're thinner than usual towels but absorb water just as well. They fold up into a compact size that's a perfect gift for travel. They also dry super fast, and sand brushes right off.
Sunglasses
I bought these for my teenage son and he likes and wears them. Check!
New Swimsuit
Hurley has a great selection of board shorts as a surf shop brand. If your teen loves bright colors, definitely check these out.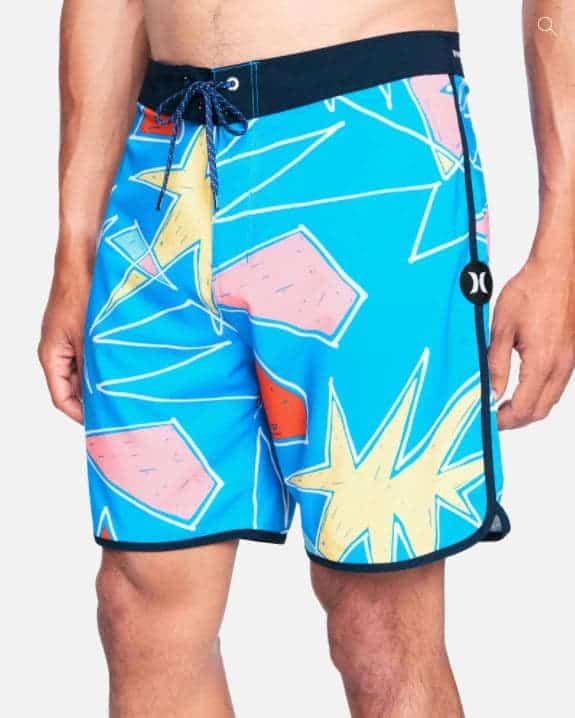 Flip Flops
Most teen boys have a pair of plastic slides, but not a pair of nicer flip flops. My go-to brand is Reef. They look nice but are super comfortable and last a long time even when they take a beating. These men's Reef flip flops come in different colors and styles at different price points.
Summer Essentials
Grab some sunscreen, chapstick or a cheap pair of sunglasses to fill out the basket.
Baseball Cap
Surf shop brand Hurley screams summer fun. These Hurley hats are a big hit with teen boys who like the surfer guy vibe.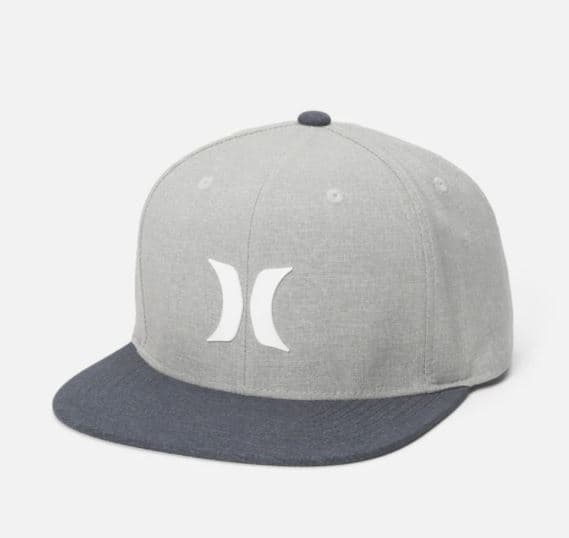 Tervis Tumbler
Tervis tumblers work well for the pool or beach because they keep cold drinks cold. Grab one with your guy's favorite team or character so there's no confusion on whose glass is whose.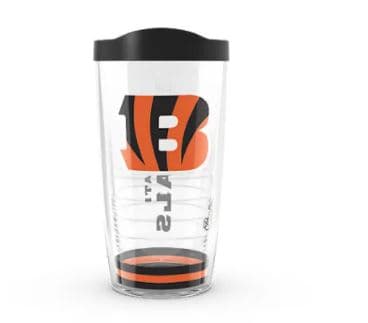 Gaming Easter Basket
For boys who love to play video games, a few additions to the Easter basket can make it feel really customized and fun.
Gamer Socks
These "I'm Gaming; Do Not Disturb" socks are fun. And cozy. And accurate.
Soda Bottle
Throw in a bottle of Coke or root beer or whatever your teen guys likes to drink. Gamers need a good stash of food and drinks to keep energy up while they play.
Video Game
This might be more than you want to spend on a basket item, but sometimes Amazon will run deals on slightly older video games. It's also a great way to get the latest version of annual games at a much lower price than you would have paid in December.
Controller or Mouse
Really nice gaming mouse can get expensive, but there are plenty at a reasonable price point that also get the job done like this backlit programmable gaming mouse.
Game console controllers aren't cheap, but this is an option if you typically give an Easter gift and are willing to splurge a little. Just make sure you know what controllers are compatible with your gaming system (this is the PS4 controller my boys have.)
Candy & Snacks
You can mix traditional Easter candy with some granola or protein bars, beef jerky, chips and other snacks to provide energy during long gaming sessions.
Blue Light Glasses
Teens who spend time in front of computers for schoolwork and gaming say blue light glasses can cut down on the glare and minimize things like headaches or tired eyes.
Sports Easter Basket
If you're building a basket for a teen guy who loves playing or watching sports, there are tons of fun basket options.
Team Basket
Replace the usual basket with a fabric storage tote with his favorite NFL team or collegiate team (warning that not all major teams are available).
Small Sports Gear
Depending what sport he plays, this might be items like:
Have a tennis player? Several things on our list of the 44 best gifts for tennis players are small items that would be perfect for an Easter Basket.
Candy & Snacks
Grab things they like, but you can also try to get a little clever. For example, for a baseball lover keep your eye out for Big League Chew, Baby Ruth candy bars, peanuts, Cracker Jacks and sunflower seeds.
Water Bottle
My boys can always use a replacement Gatorade water bottle. They hold a lot of water and it's not the end of the world if one gets left on the field or in the gym.
Tervis Tumbler
Tervis tumblers keep smoothies cold for athletes on the go. Get one with your teen's favorite sports team.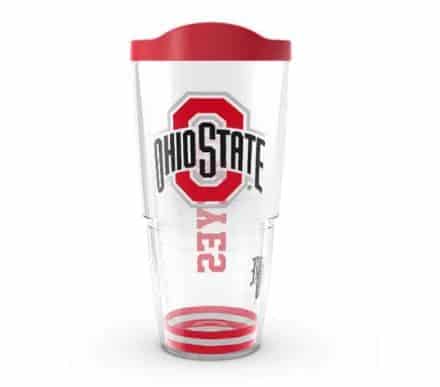 Sports Cards
Check local stores for packs of football, baseball, basketball or hockey cards to add to your basket.
String Bag
These are the best to take to practice, camp or just to play at the park. My kids actually have several each for different sports gear to help us stay organized. We've had great luck with this Adidas bag, and it comes in about 30 colors.
Socks
I give socks to my kids for every single holiday and we still never have enough. Where. Do. They. Go???
Baseball Cap
Fanatics sells baseball hats in tons of styles and representing tons of teams.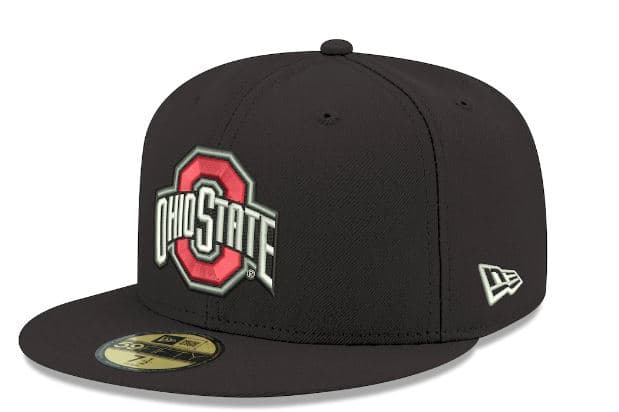 Cleats
Maybe your teen boy has outgrown cleats for his favorite sport…yet again. We buy most of our cleats at Dick's Sports Goods.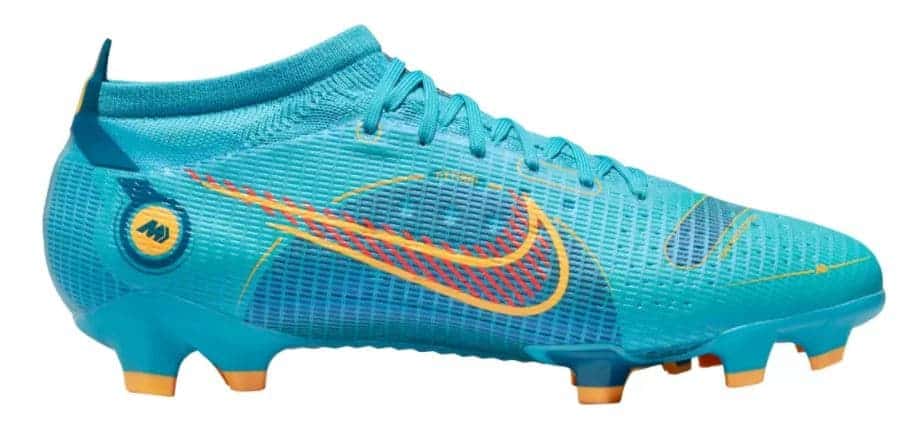 Deoderizing Sneaker Balls
These sneaker balls are a stench-fighting miracle that works in shoes, gym bags, lockers and other bad smell areas.
Inspirational Stickers
Stickers for laptops or water bottles with inspirational messages like Faith Greater Than Fear Sticker are just the right size for Easter baskets.
Relaxation Easter Basket
The stress teens face is real, and a relaxation-themed Easter basket might be just the ticket.
PJ Pants
These pajama bottoms are thick and soft. They also come in about 10 colors and arrive in days from Amazon. Sold!
Adult Coloring Book
Regardless of whether your teenage boy enjoys art, these coloring books are a proven stress reliever. They're soothing and take very little actual artistic ability. We found a few fun ones that made of think of teen boys:
Gel Pens
You can get a fairly big set of gel pens to go with a coloring book for a low price point.
Food & Candy
Personally, I find that chocolate improves my mood quite a bit. Pick up some of your teen's favorite comfort snacks and candy to round out the Easter basket.
Easter Basket Filler Ideas
Sometimes you need a little help with great ideas for a few last fun things to add to boys' baskets. You can grab lots of these fun ideas and little gifts from the grocery store or Amazon.