44 Best Gifts (and Top Gear) for Tennis Players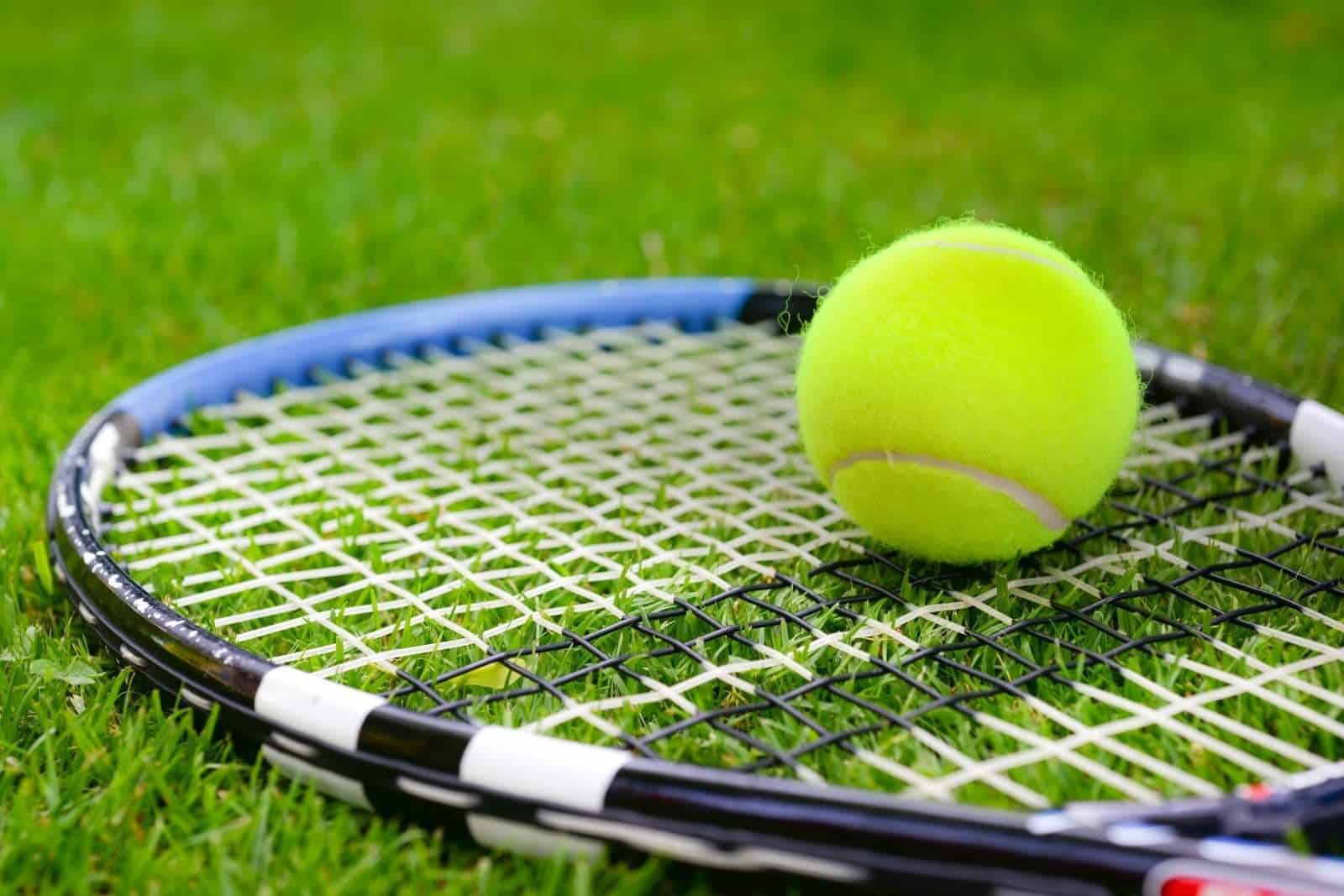 These gift ideas for tennis players range from gear to stocking stuffers to fun and unique tennis gifts.
Some of the links below are affiliate links. This means that, at zero cost to you, we will earn an affiliate commission if you click the link and make a purchase. We appreciate your support!
Coming up with great gift ideas for tennis players doesn't require that you be an expert at the sport. We gathered ideas at lots of different price points. Gift ideas that build skills and gift ideas that just show love for the sport of tennis.
Tennis Gear
1. Tennis Racket
If you're buying for a beginner, you can do a little research on the best options for a racket. Seasoned players likely have preferences on brand or how it's strung. It might be best to ask for a little guidance from the player before investing in a racket.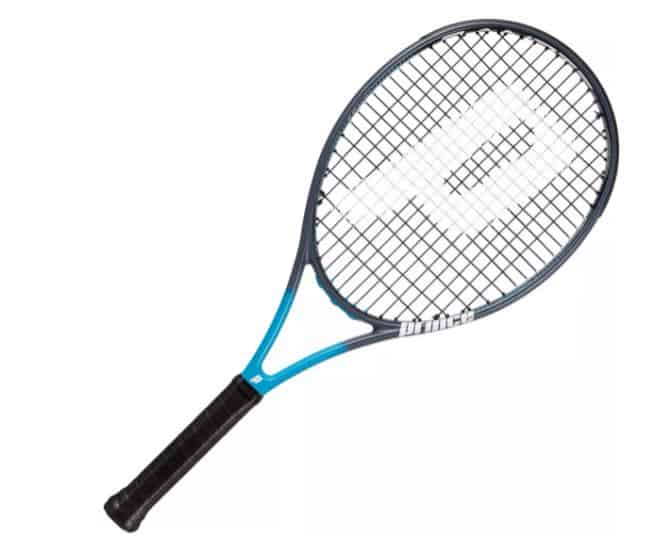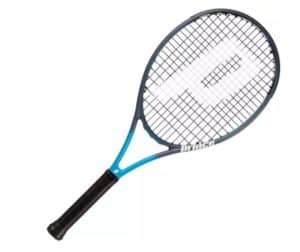 2. Tennis Bag
There are several styles of tennis bags and a wide variety of looks. This class Wilson tote doesn't look like it's built to hold rackets, but it is. It's also padded to hold a laptop if tennis lovers are going from work or school straight to the court.
The Head and Wilson backpacks look slightly different, but both have backpack straps to make carrying easier. Sneak a peak at what racquets your tennis lover has as you consider brands for the bag since they bags display the brands so prominently.
3. Vibration Dampeners
These help the racquet not rattle after every shot. Plus, they add some personality when you choose fun dampeners.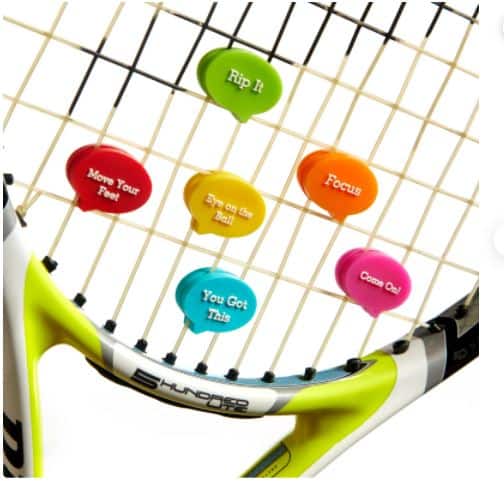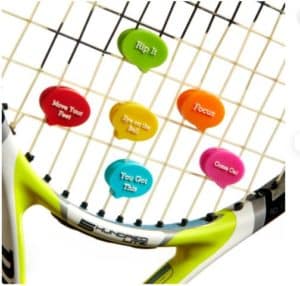 4. Water Bottle
This Hydro Flask holds 32 ounces and has a straw lid to make it easy to grab a quick drink on the sidelines. It comes in multiple colors.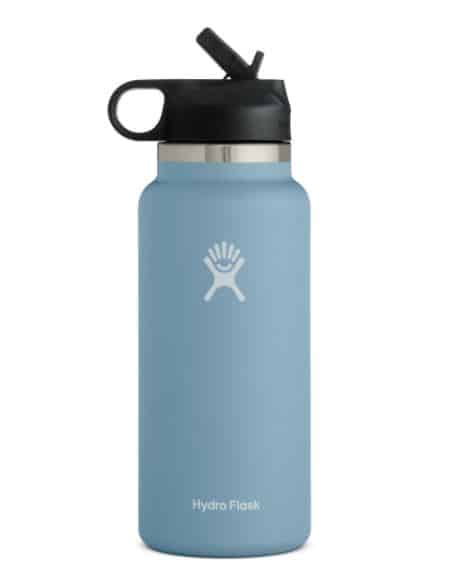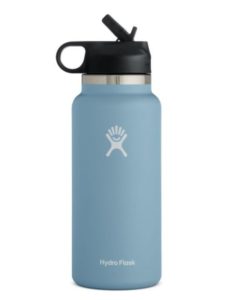 5. Cans of Tennis Balls
A list of gift ideas for tennis players isn't complete without cans of tennis balls. I live with a tennis player and I honestly think it's worth having a decent stash on hand at all times. Many leagues require that you bring a can of balls with you. And a fresh can of balls makes for a much more fun game even when we're just heading out to volley.
6. Resistance Bands
These are great to build strength for tennis or just in general. The different colors are different resistance and there are tons of exercises online depending on what you're looking to achieve.
7. Cooling Towels
These cooling towels have saved us on many sidelines. You wet them down and stick them in a cooler or bag of water. Somehow when you snap the towels they magically cool down and stay relatively cool. We included them on this list of gift ideas for tennis players but they'll get tons of use beyond the court as well.
8. Massage Gun
Massage guns feel amazing on sore muscles. The different attachments can help tennis players work out kinks in their quads or shoulders sore from serving.
9. Billie Jean King's At Home Training System
All you need is 10 feet of space to improve your sweet spot hits with this at-home training system. You can use it indoors or outside. It helps players practice 30 different skills, including topspin.
10. Ball Hopper
Ball hoppers make practice easier because you don't spend all your time chasing a couple balls. If you're buying for a family of tennis lovers or someone really looking to up their game, this might be just the thing.
11. Serve Master Training Tool
This tool shows you what different serves should really feel like and helps you master the perfect grip. It helps with timing, consistency and placement to really improve serves.
12. Speed Gun
This gadget is perfect for tennis players focused on increasing the speed of their serves.
13. Tennis Ball Saver
This portable gadget is GENIUS! It keeps used tennis balls pressurized so they don't lose air through the pores. No more new pack of balls for every game.
14. Racquet Weight
Some players use racquet weights to increase the speed of their swing. Others use it as a warm-up tool.
15. Foam Roller
Foam rollers work great for tennis players with sore legs, backs or shoulders. And they're just great to have on hand at home for any aches and pains.
Tennis Apparel
16. Hat/Visor
Lightweight and breathable hats and visors work great for tennis. They catch sweat and keep the sun out of your eyes.
This Adidas women's superlite visor comes in more than 10 colors. There is also a men's version.
Nike also sells this Unisex Aerobill Featherlight Cap that comes in lots of colors.


17. Tank Tops/T-shirts
Look for tank tops and shirts in breathable, wicking fabrics. Longer lengths are ideal for tennis players reaching and stretching to serve and return.
18. Tennis Skirt
If you know sizing and style, tennis skirts make a fun gift.
Unique Tennis Gifts
19. Tennis Ball Bath Bombs
It might take a minute for it to sink in that these are bath bombs and not actual tennis balls.
20. Tennis TV Subscription
You can choose flexible monthly plans or discounted annual rates. Stream live matches and unlock archives of classic matches.
21. Tennis Wristlet
This adorable tennis wristlet can hold a phone, ID and some credit cards or cash so they're not floating around a tennis bag.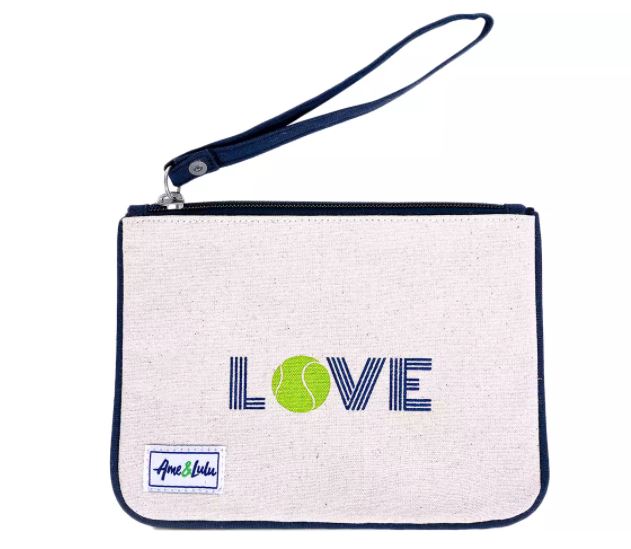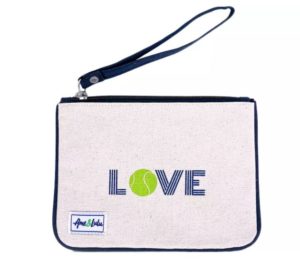 22. Monogrammed Tennis Balls
No more wondering which balls rolling around the court are actually yours with these monogrammed tennis balls. We also love that they support a small business owner (who is also a mom) in Michigan.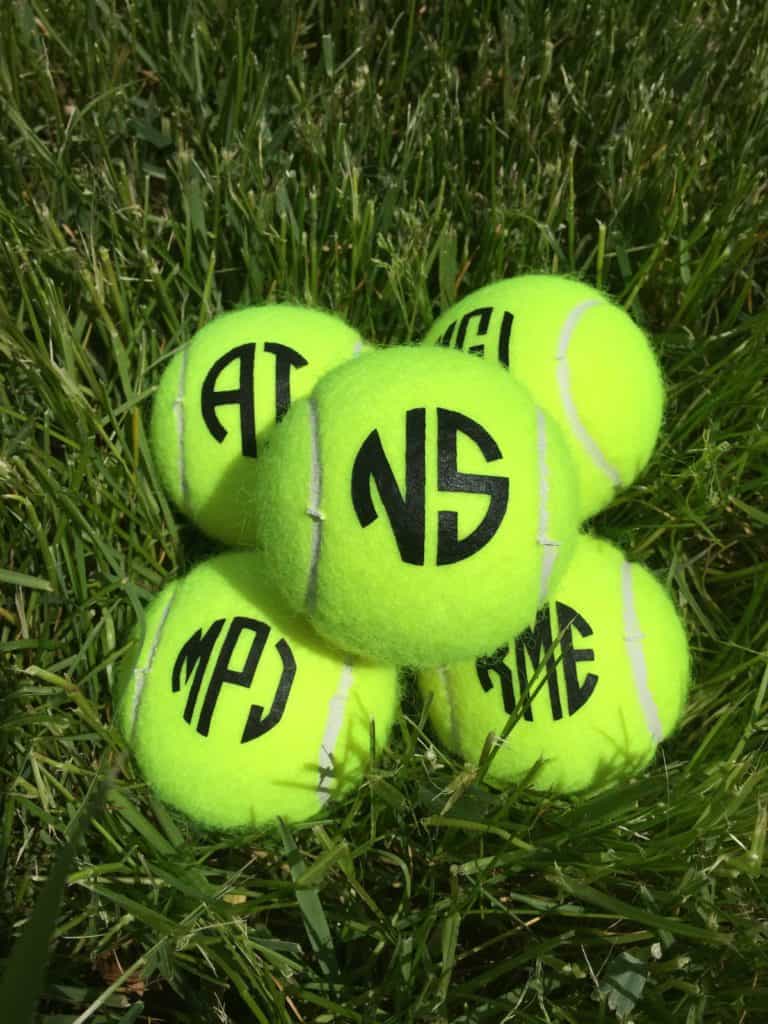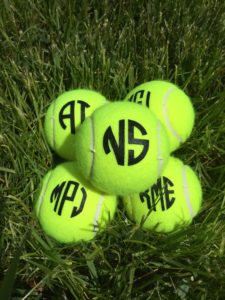 23. Personalized Sports Towels
24. Tennis Socks
Patterned dress socks are super popular. These are the perfect gift for tennis lovers who dress up for a day job.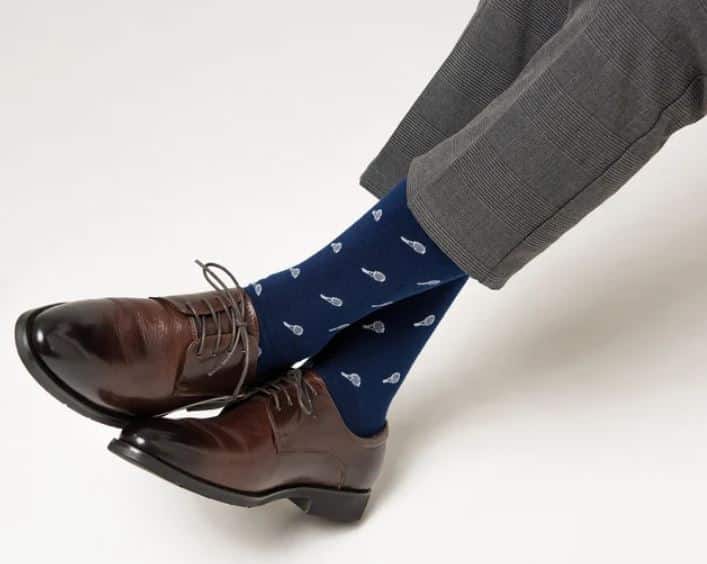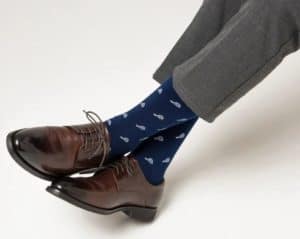 Perfect Stocking Stuffers for Tennis Players
25. Keychain
A couple fun keychain options for tennis lovers.
26. Notepad
These customizable notepads let you include a name or monogram initials.
27. Tennis Cup
This Etsy cup can be personalized with a name.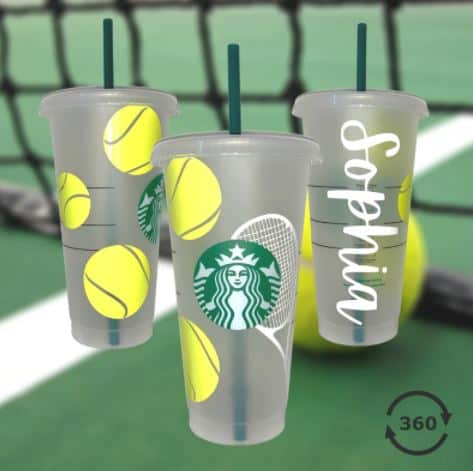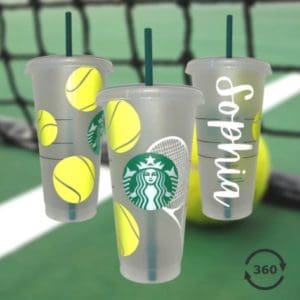 28. Gift Card
When it comes to gift ideas for tennis lovers, sometimes the best gift is a gift card. They can use it toward a new racket, more balls or gear they choose for themselves. Amazon gift cards and Visa gift cards make your gift super flexible.
This fun pop-up tennis card can be a fun way to package a gift card.
29. Sunglasses
These sport sunglasses are built to cut down on glare.
30. Stickers
These are fun to put on laptops, water bottles that come along to the court or even on notebooks or planners. Get the mixed pack of tennis stickers or the single racquets and ball sticker.
31. Head Tie
Some tennis players feel like visors and hats get in the way. A head tie and sunglasses are a different option to deal with sweat and sun. Plus they just look cool.
32. Tennis Bag Tag
Personalized tennis bag tags are a great way to label gear. They're also an easy way to spot a bag if there are several similar ones on the sideline. Both the blue crossed racquets with ball tag and the personalized tennis ball tag come from Etsy shops.
33. Tennis Hair Ties
Tennis hair ties make a cute gift that a tennis lover can throw in her bag for days when she's heading to the court straight from work or school.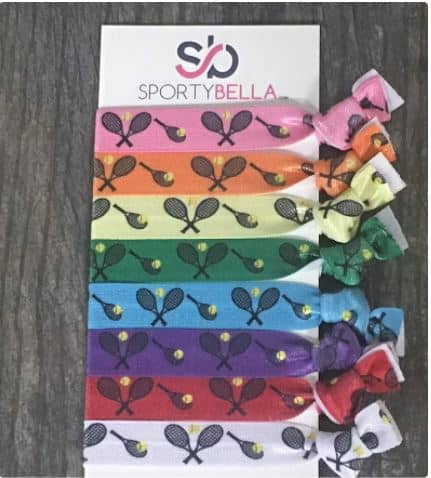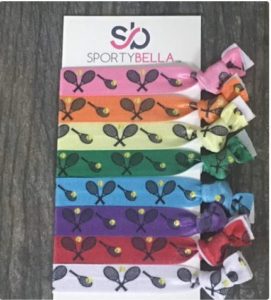 Gifts That Show A Love of Tennis
34. Tennis Lessons
Look into racquet clubs or country clubs that offer tennis lessons in the area. Call about options for gifting a few lessons.
35. Tennis Books
Look at books about tennis greats like Roger Federer or Andre Agassi or books more specific to playing techniques or the biggest moments in the sport of tennis.
All In: Billie Jean King Autobiography
U.S. Open: 50 Years of Championship Tennis
36. Tennis Wine Tumbler
If you're buying for a tennis lover who also loves a good joke and a glass of wine, this gift might be a winner.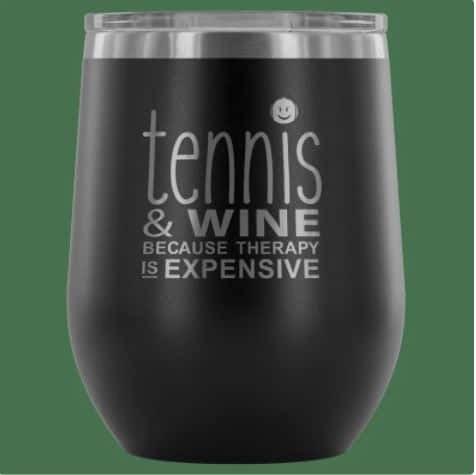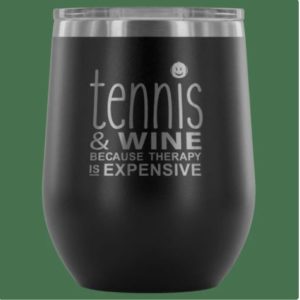 37. Tickets to a Match
This depends on what you're willing to spend and how close you live to tennis events. But I did gift my tennis-loving husband tickets to the U.S. Open in New York City for a big birthday. We made a weekend trip out of it and had the best time.
38. Coffee Mug
I'm a sucker for a funny mug. This one makes me laugh.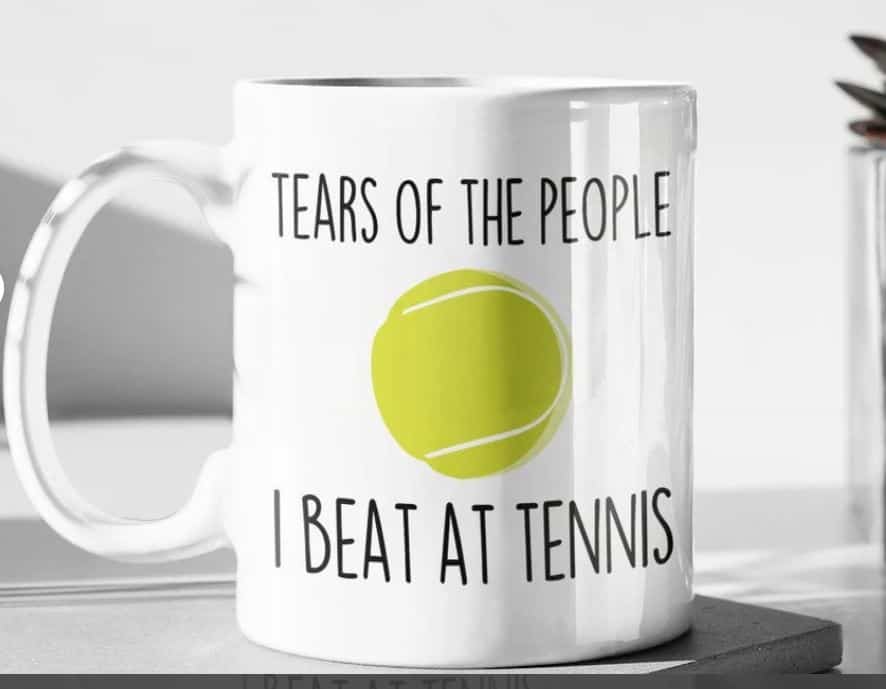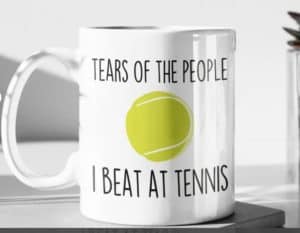 40. T-shirt
This tennis T-shirt is sold by Simply Sage market. We love their soft shirts and designs don't peel or fade after a few washes.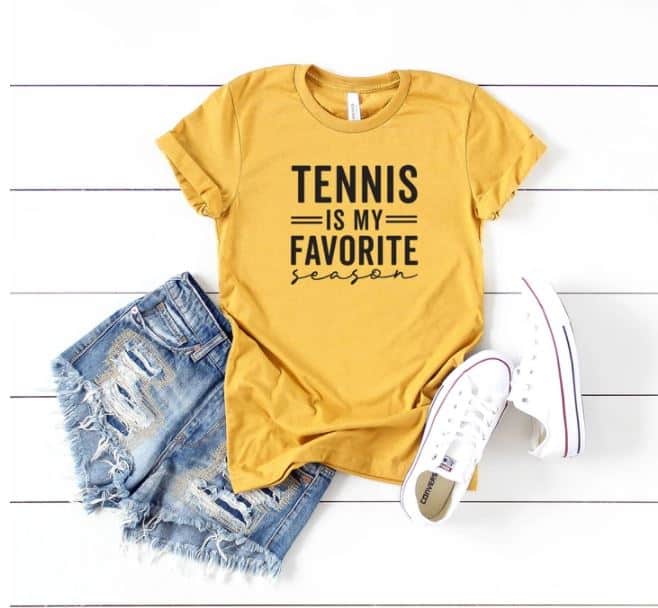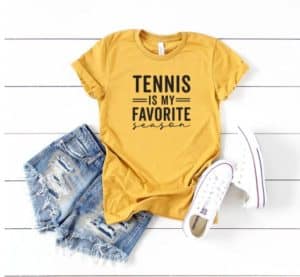 Our other favorite T-shirt brand is Homage, headquartered in our hometown of Columbus, Ohio. They specialize in vintage and sports merch. They sell a Billie Jean King Wins T-shirt celebrating her victory over Bobby Riggs.
If you're new to Homage, use our referral link to get $20 off your first offer.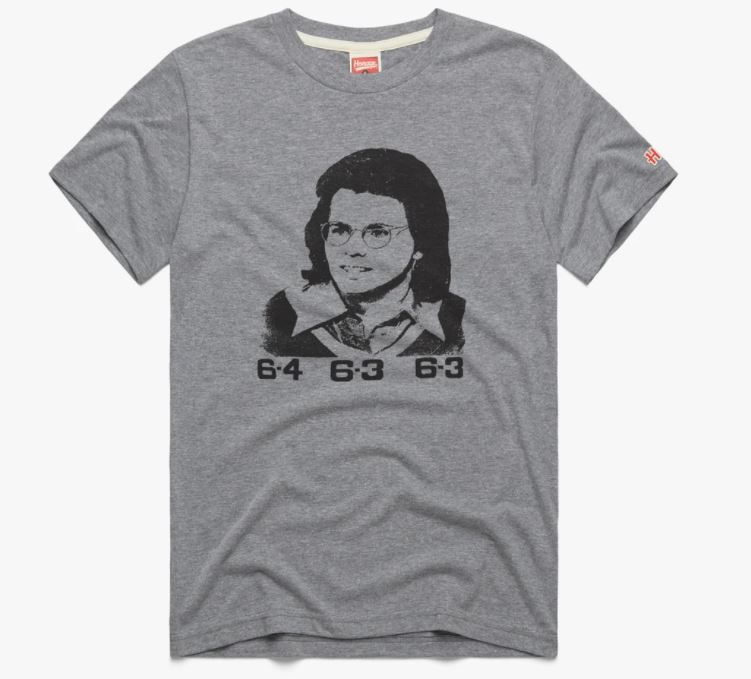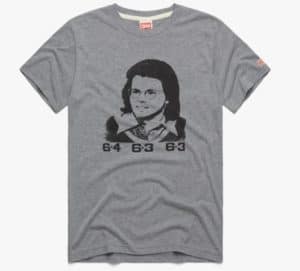 41. Personalized Things Bag
We love the Favorite Things collection by The Shop Forward. Our very favorite item is the personalized things bag. Choose any four words or phrases you want.
Serve. Ace. Repeat. Rest.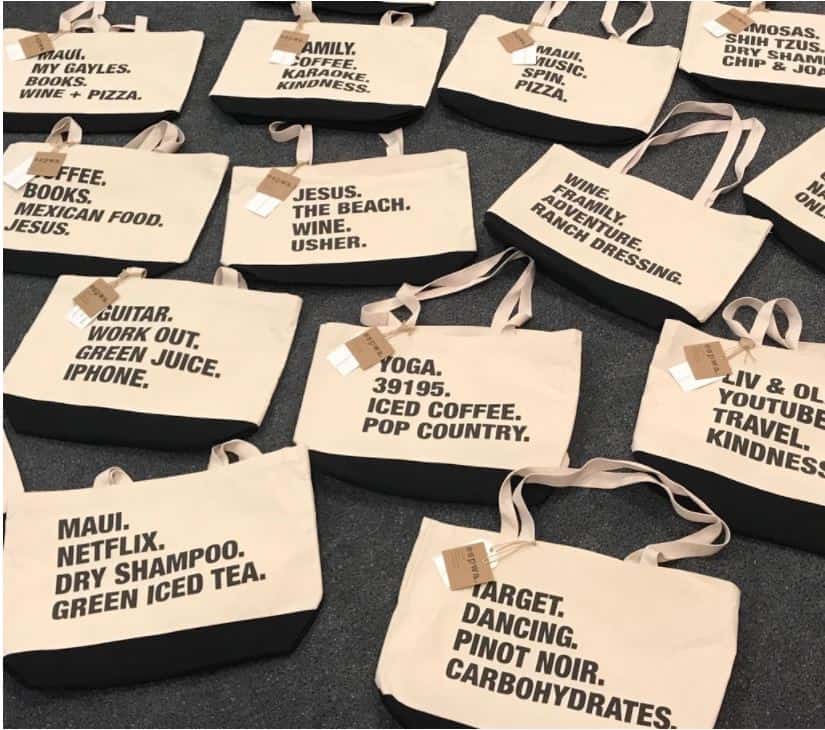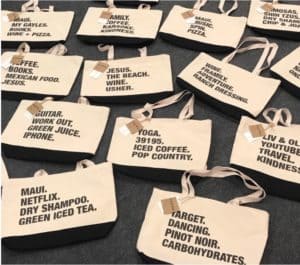 42. Tennis Tervis
Can you ever have too many Tervis tumblers? We think no. Keep cold drinks cold and hot drinks hot.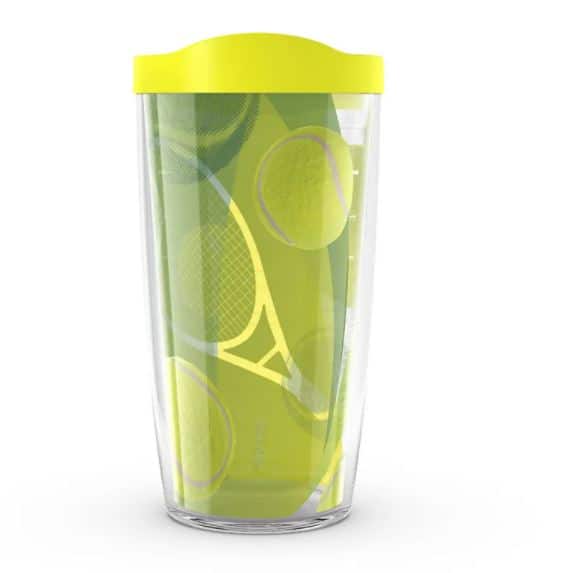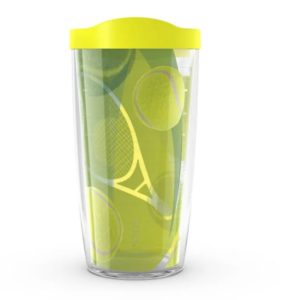 43. Journal
Looking at this tennis journal cover makes me want to find this court, hit some balls and then hunt down the ocean.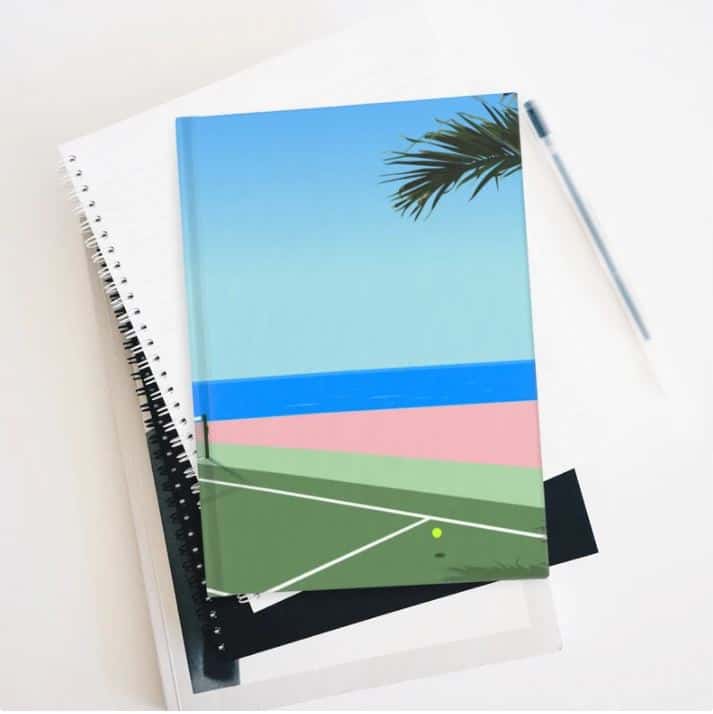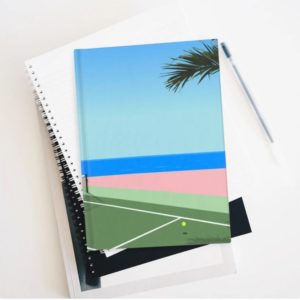 44. Wooden Tennis Racket to Display
For long-time tennis lovers, these vintage wooden tennis rackets make a neat display item.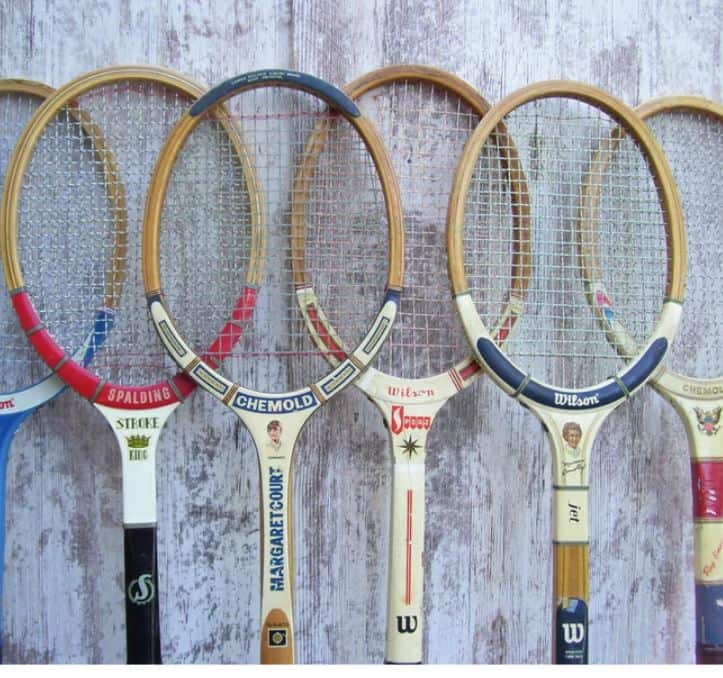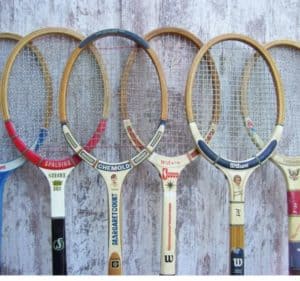 Looking for other gift ideas?