95 Best Gifts for Tween & Teen Boys (2023 Gift Guide)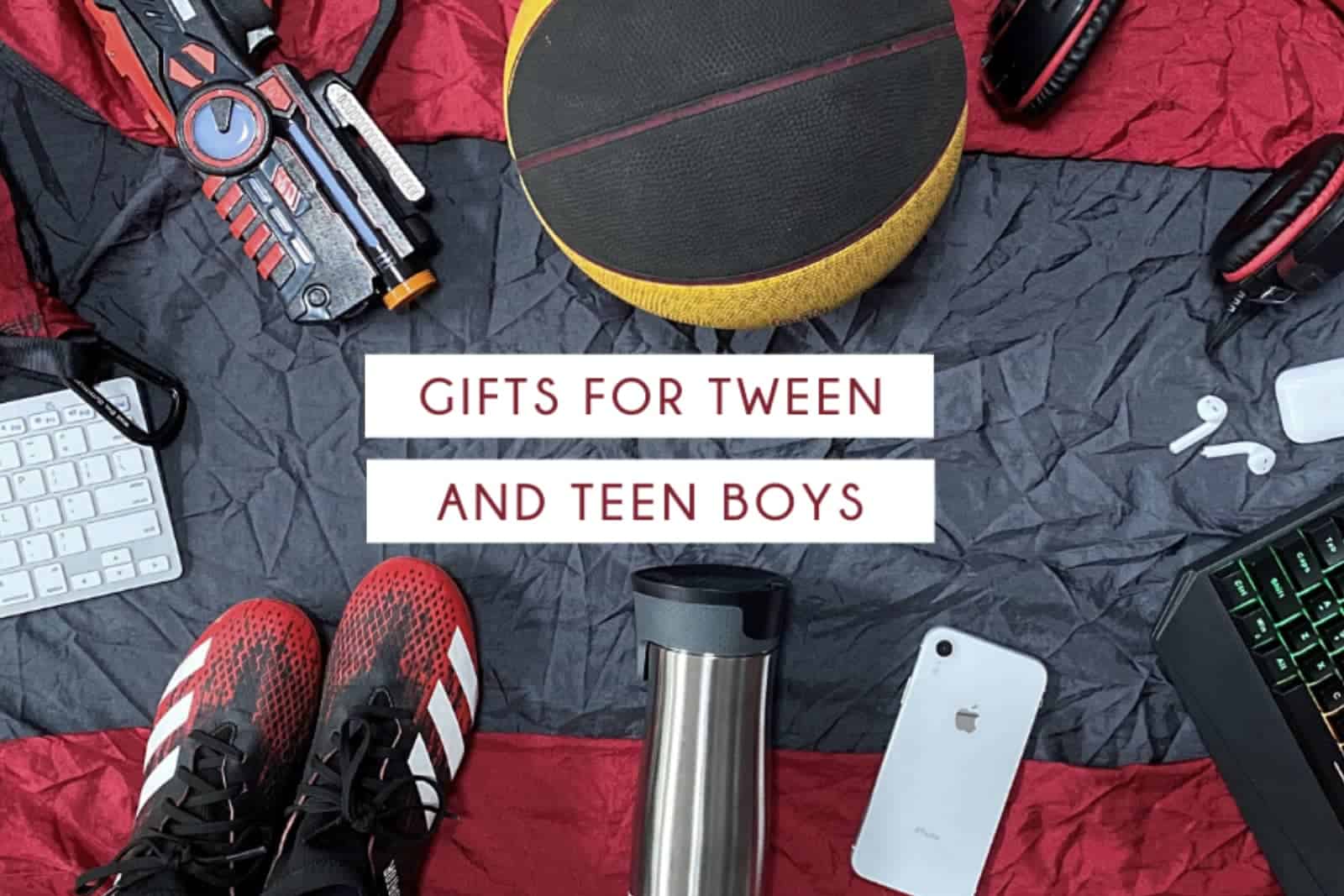 Finding the best gifts for tween and teen boys can be a challenge, especially gifts that don't contribute to more time in front of screens. I went straight to my tween and teen sons (and their friends) for cool gifts and wish-list items. Read on for our curated gift guide for tween and teenage boys!
Some of the links below are affiliate links. This means that, at zero cost to you, we will earn an affiliate commission if you click the link and make a purchase. We appreciate your support!
Updated 12/6/2022
*Shopping for girls? See our list of Best Gifts for Tween & Teen Girls
Top Gifts for Tween & Teen Boys
Outdoor & Adventure Gifts
If he spends a lot of time outside, he'll put these outdoor gifts for boys to good use. Check out our best gift ideas including an inflatable kayak, underwater camera and a hammock he can take everywhere.
Super Sparrow Water Bottle
Yeti products get lots of attention, but the college students I teach gave me an insider tip: other stainless steel water bottles are made with almost identical technology for a fraction of the price.

We recently received a few Super Sparrow bottles and our boys love the leak-proof design, the flip top that opens with one click and the carry strap. Then order some cool stickers from Red Bubble to get started making the bottle unique to the kid.
My son loves collecting stickers for his water bottle. He'll grab them when we travel and we give them as gifts sometimes (we grabbed skiing, biking and I'd Rather Be Playing Board Game stickers from Red Bubble).
Overnight Duffel Bag
Boys need duffels for everything from sleepovers to sports to camp. This one is a good size at a good price, and it comes in lots of color options. It's one of the favorite things in our Gifts for Tween and Teen Boys Facebook group.

Laptop, Water Bottle Stickers
The college students we teach all order their stickers from Redbubble. You can find stickers showing places you've been or hobbies kids enjoy. Or you can go with funny sayings or Michael Scott memes from The Office. Fair warning though. You can lose yourself in the thousands of sticker design options. And all from independent artists! (These make great stocking stuffers!)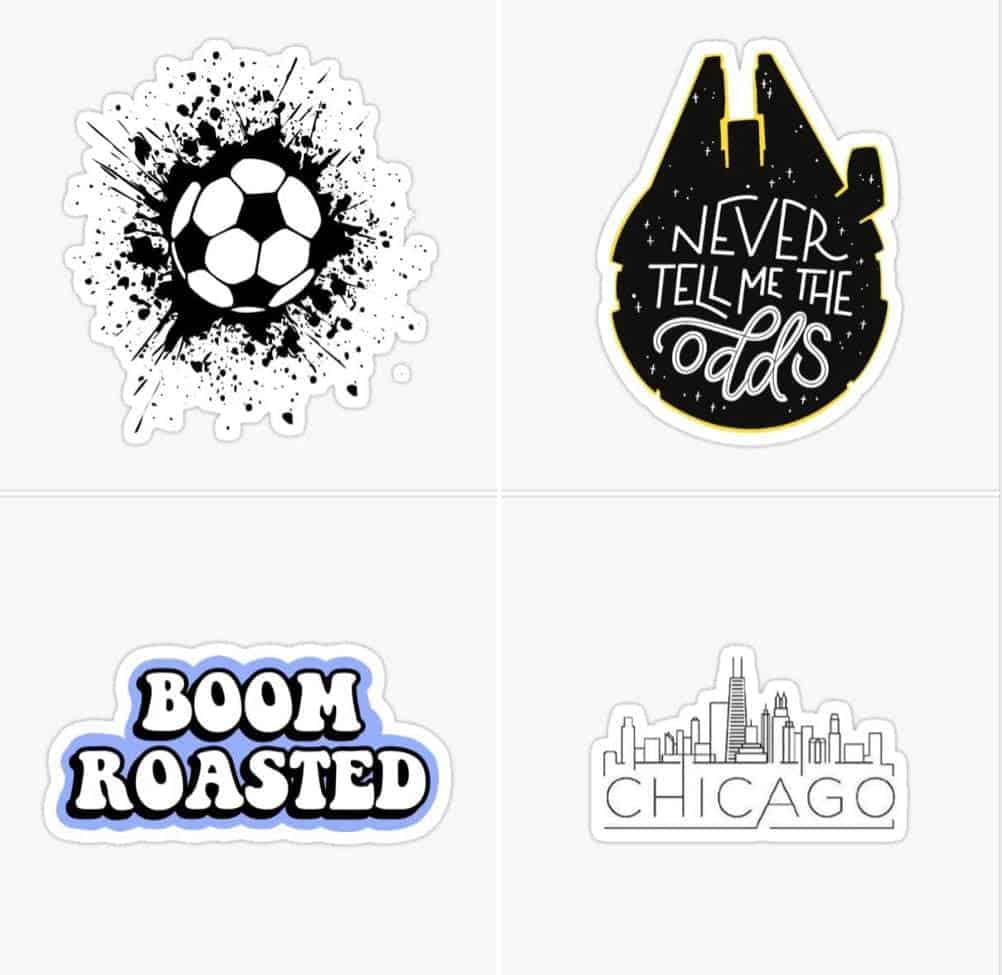 Rechargeable Hand Warmer
I'll be honest–I was skeptical about these when my teen started asking for one. I ordered this one from award-winning handwarmer brand OCOOPA to try it out, and I'm officially a fan! It made a cold and windy soccer game bearable. The heat lasts for 8-15 hours!

My teen carries it everywhere. In his hoodie. Because a winter coat is obviously out of the question.
Inflatable Kayak
My tween and teen love kayaking but traditional kayaks are pricey and hard to store. This inflatable tandem kayak is a great option and came highly recommended from family friends. We now own one and love it! It's one of the most popular gifts in our Facebook Group Gifts for Tween and Teen Boys.

It's easy to inflate with the included pump and comes with aluminum oars. We've been impressed by its durability and stability. If you'd don't want a tandem, you can get a single inflatable kayak. We like this bright yellow tandem kayak too.
Underwater Camera
Moms of tween and teen boys rave about underwater cameras in our Facebook group! Akaso is a great brand if you want something like a GoPro at a fraction of the price. It's a great gift for to capture adventures in rain, snow and water that they can't get with their phones.
This camera shoots high-quality video and photos, and comes equipped with electronic image stabilization. Almost 4,000 fantastic reviews.
Metal Tags
These metal tags are perfect for backpacks or duffel bags. We have a few and love that they're made by a mompreneur who runs the small business Inspired Indigo out of Cleveland, Ohio. They make a great stocking stuffer if you need some ideas.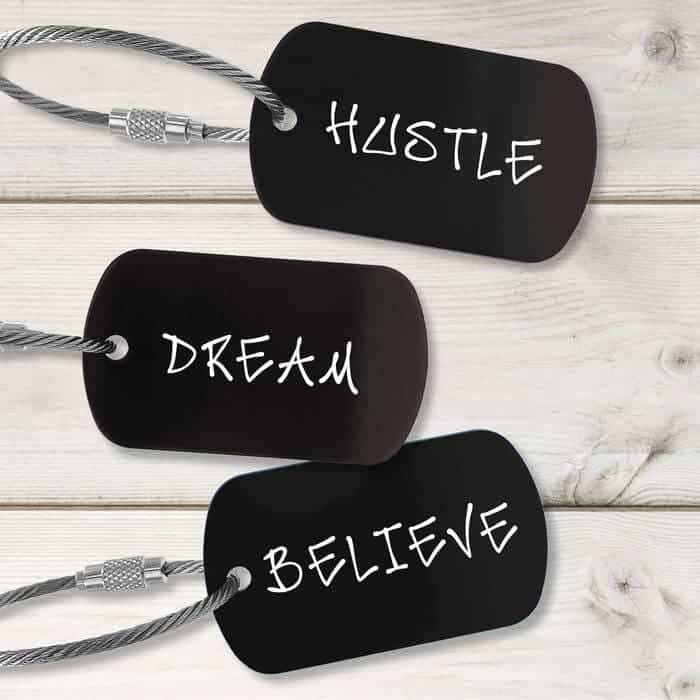 Bedroom Decor Gifts
If it's time for a more grown up look, these room decor gift ideas will help him create and enjoy his own space. He'll be spending a lot more time there during these tween and teen years.
Scratch-off U.S. Map with National Parks
Mary's son has this map hanging on his bedroom wall to track the places they visit – different states and national parks. (She used this frame to display it)
Strip Lights
My teens have these in their rooms. Our tweens and teens are spending more time than ever in their room, and they can change the color or mood with the click of a remote.
Weighted Blanket
My oldest has one of these and when Mary's son tried one at a friend's house, he immediately put it on his wish list. Different sources on the weighted blankets say they can be good for restless leg syndrome, restless sleepers in general, ADHD and even anxiety.
This blanket has a plush cover that is removable for washing which is absolutely necessary for tween and teen boys! You can also select different weight, size and color options. It's a full-sized blanket kids can take off to college with them someday. It's one of the most popular items in our Facebook group Gifts for Tween and Teen Boys!


Sports Gifts
Help him stay active at home with these gift ideas. We included gifts that he can use on his own and some to play with his friends because we're always looking for screen alternatives.
Indoor Basketball Hoop
My son received this breakaway-rim hoop as a Christmas gift and loves it because it can take a beating. It also comes in a glow-in-the-dark or mini foam ball version. This is another favorite gift inside our Gifts for Tween and Teen Boys group!
GlowCity Soccer Ball
I can't be the only mom whose boys refuse to leave soccer practice because they just love shooting…until they seriously can't see because it's so dark.

This glow-in-the-dark ball won't help with that problem (and will probably make it worse because it's so fun!) but at least they'll be able to see and a stray ball in the parking lot will be visible.
Spikeball
This is a favorite game for my boys and their friends. We've played at family gatherings with kids and teens and adults.

It's a perfect choice for the beach but you can also play it indoors, and it's a great game to play tournament style with bigger groups.
Rock Climbing Holds
If your boys are active, these rock climbing holds are designed for both kids and adults. It will give them something to do inside or outside. My tween boys used these as part of an obstacle/ninja course they designed in our basement.
READ MORE >>> Gifts for boys who play tennis


Clothing Gifts
Super comfortable clothes are a must for our tween and teen boys, and they wear these t-shirts, sweatshirts and socks on repeat. Choose from pro and college sports, favorite tv shows and movies, important social causes and other pop culture references.
Crocs
My tween has these and I just listened to a speech about how much college students love them. My student who presented loves them because "you can drive over them with your car without ruining them" and "they float if you lose them in the lake."

He even ran 2 miles in them because a friend bet him that he couldn't. So…there you go.

White is the ever-popular choice, but black is catching up. Bone is another good choice.
Jersey
A favorite bigger-ticket item for boys is a jersey for their favorite NFL or college football team. My teen wears adult sizes, so I bought the jersey big and figure it will last him into adulthood. Fanatics is one of our favorite retailers for sports clothing because they have good quality and run good deals.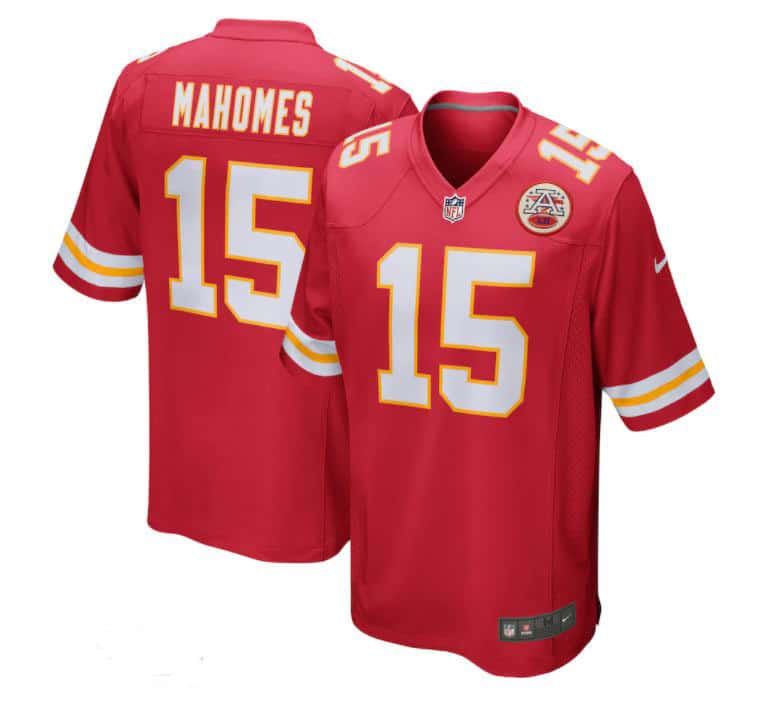 Homage T-shirt
It's no secret that we love Homage shirts – they are SO comfortable. They also offer options for sports and pop culture fans in both youth and adult sized. Honestly, a Homage t-shirt tops the list every time we're buying for the boys and men in our houses.

Mary's son and my husband both have this You're Killin' Me Smalls t-shirt. We bought them as gifts at the same time without knowing it. A lot of their t-shirts come in youth and adult sizes. If you've never tried Homage before, use this link for $20 off your first purchase.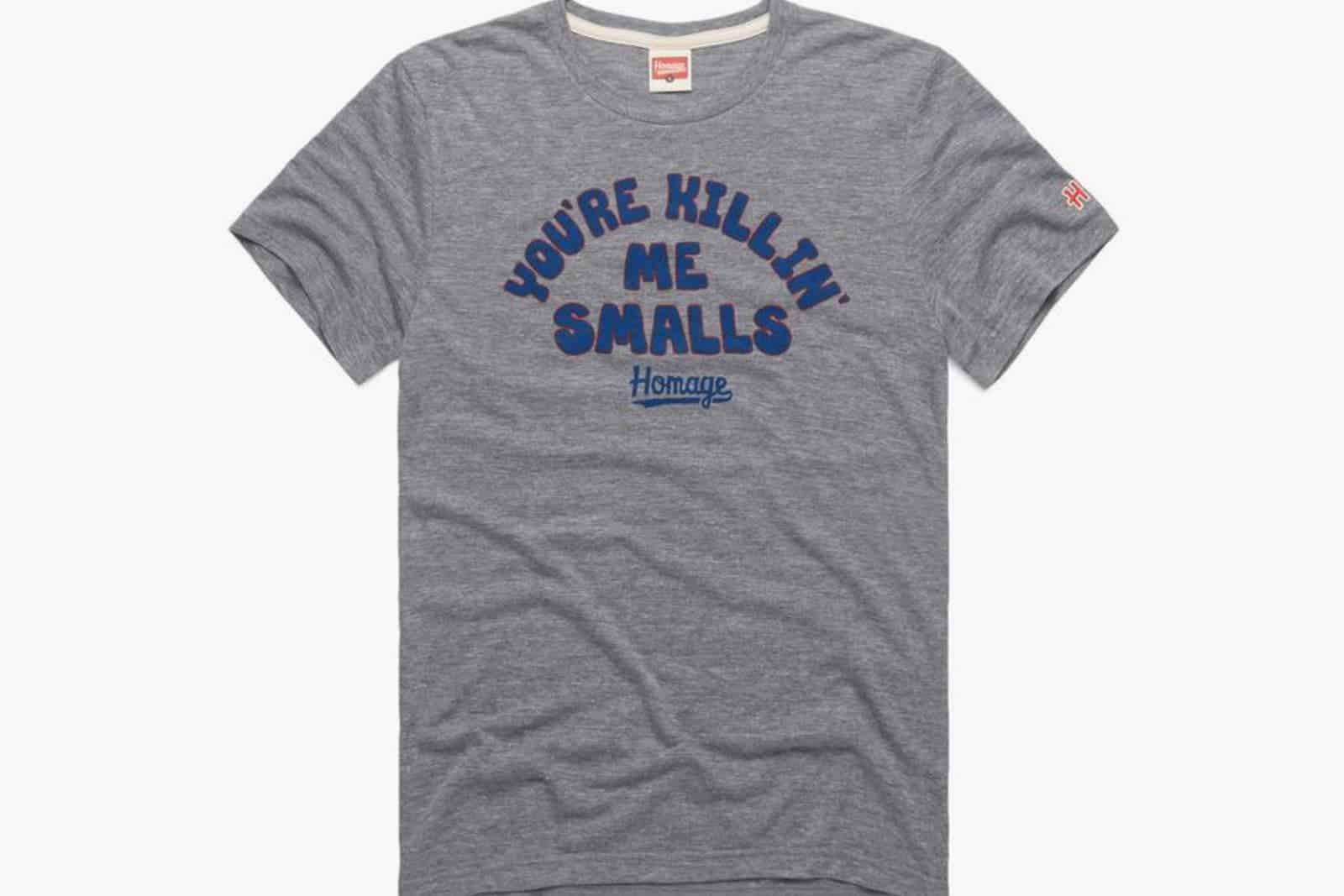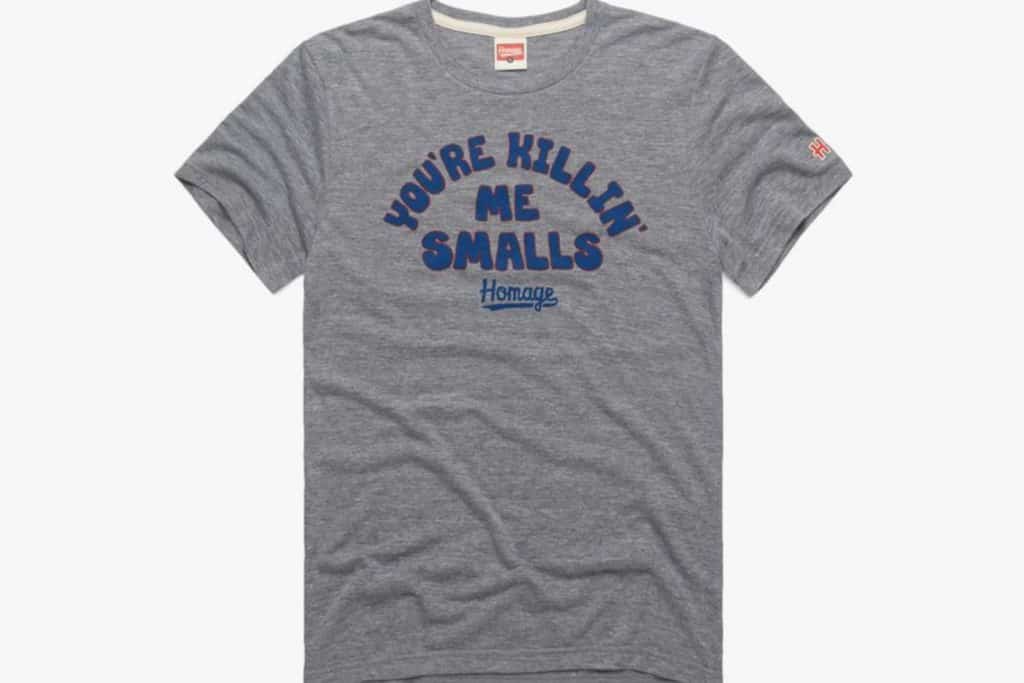 Hurley Shirts
This brand is the "it" thing with my teen – the shirts and hats especially. They run some really good deals if you keep your eyes out.
Book Gifts for Tween & Teen Boys
Books are always a good gift idea, but what if you don't know what tween and teen boys like to read? We've got you covered with books recommended by librarians, teachers and our own tweens and teens.
Alex Rider Books
Mary's family is big into reading, so she loves giving book suggestions. The hot series right now with her tween boys is Alex Rider, kid spy. There's a little bit of language and potty humor, but they're fast-paced and adventure-filled.
Theodore Boone Series by John Grisham
Mary and I both grew up reading Grisham, and he has a series for younger readers about a teen who dreams about being a lawyer and gets pulled into the courtroom much sooner than he expects.

It's a great series for older tweens. My family listened to the first book on Audible on a recent road trip. That's just one of our many tips for amazing road trips with tweens!
Audible Gift Membership – Amazon's library of audiobooks
Amazon makes it easy for you to gift 3-, 6- or 12-month memberships to a massive library of audiobooks for tweens and teens who love listening to books.

And if he doesn't like reading, an Audible subscription is the perfect way to encourage him or at least come to a compromise. He can listen to books assigned for school and other books for fun or to learn something new. It might even spark a renewed (or new) love of reading.
I'm a huge fan of Audible–so much so that I wrote all about it and answered the most common questions here: Is Audible Worth It? [Guide to Audible].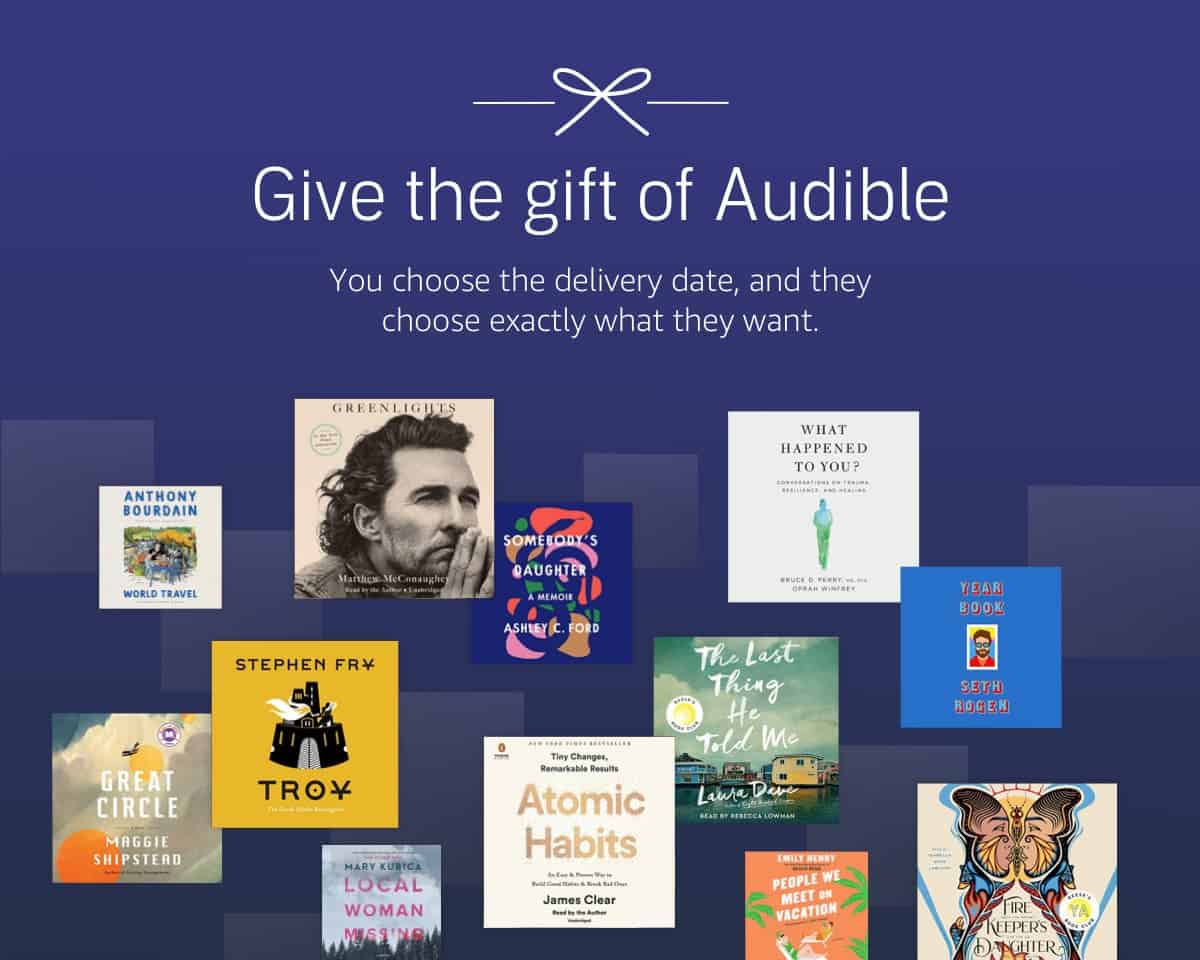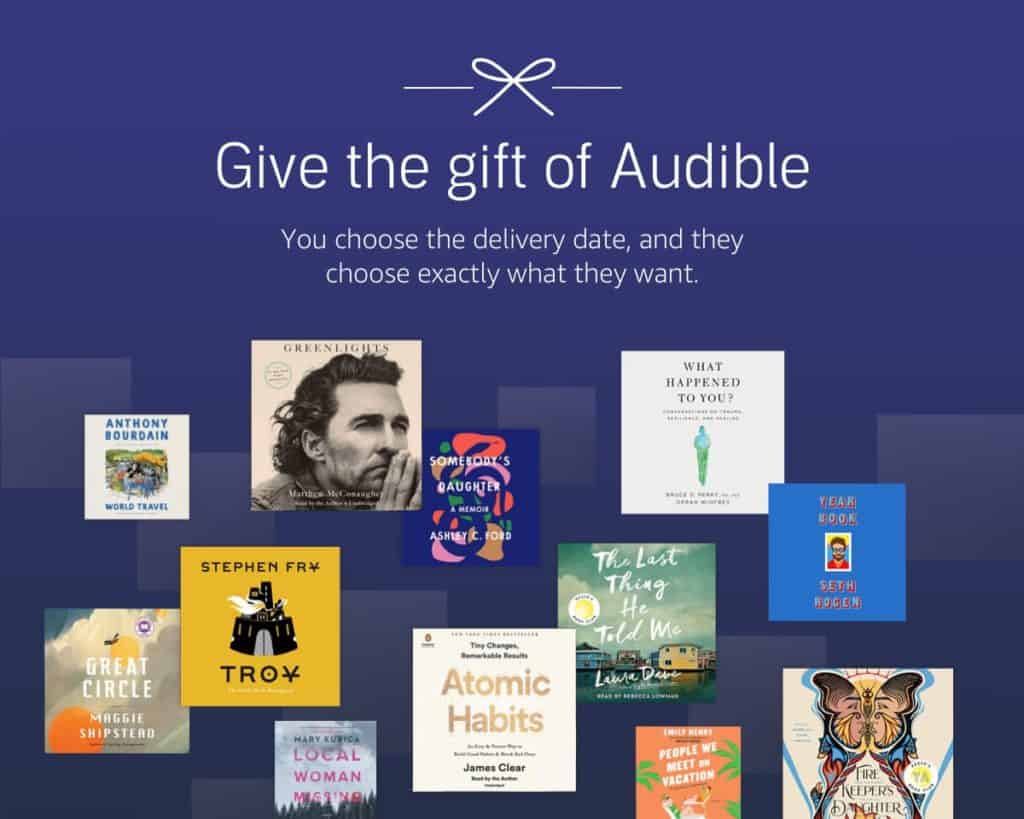 Kindle Unlimited Membership Plan
For tweens and teens who like to read on a Kindle, you can gift 6, 12 or 24 months of Kindle Unlimited so they can access a massive library of books in seconds. Our college students often talk about how much they like reading on a Kindle.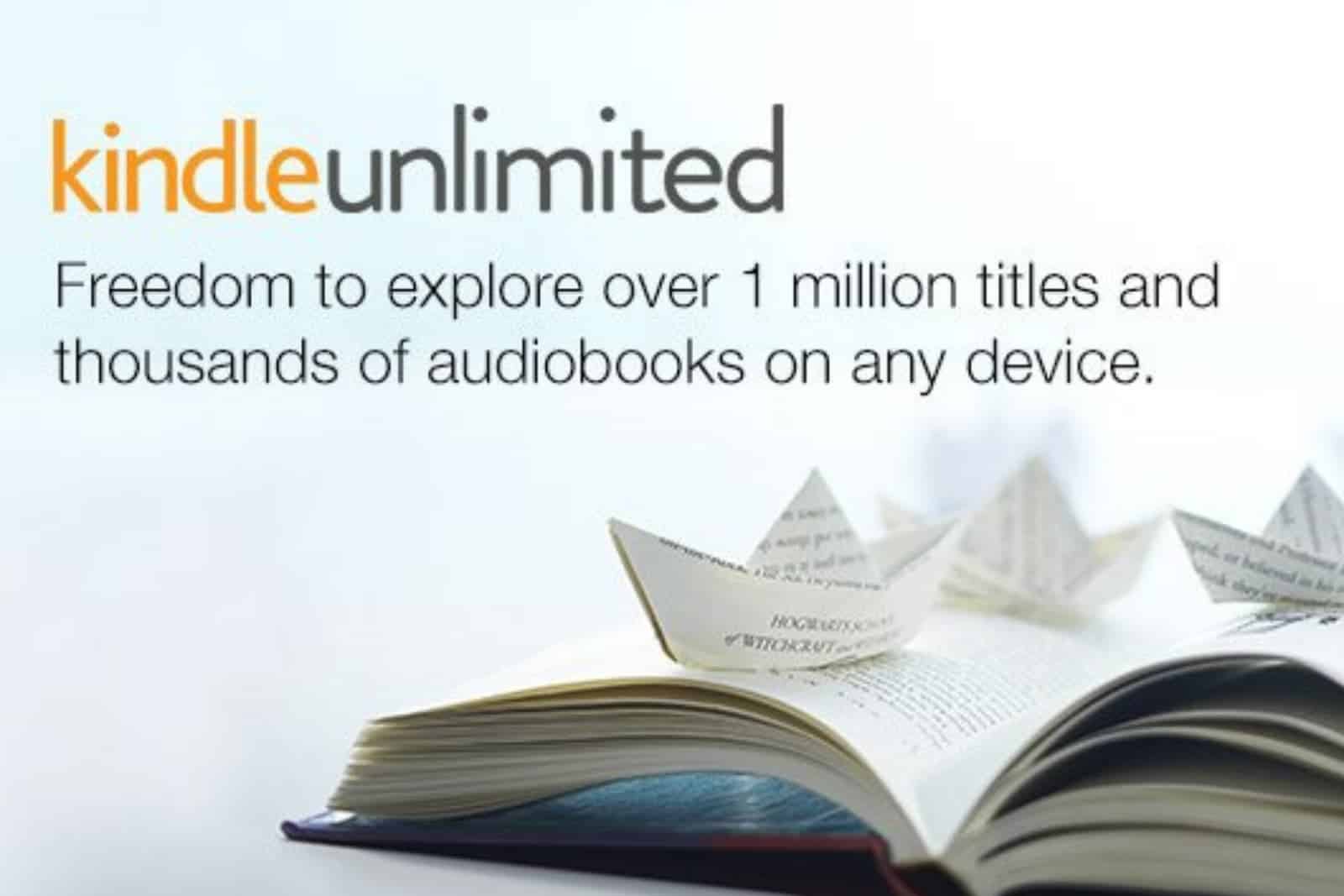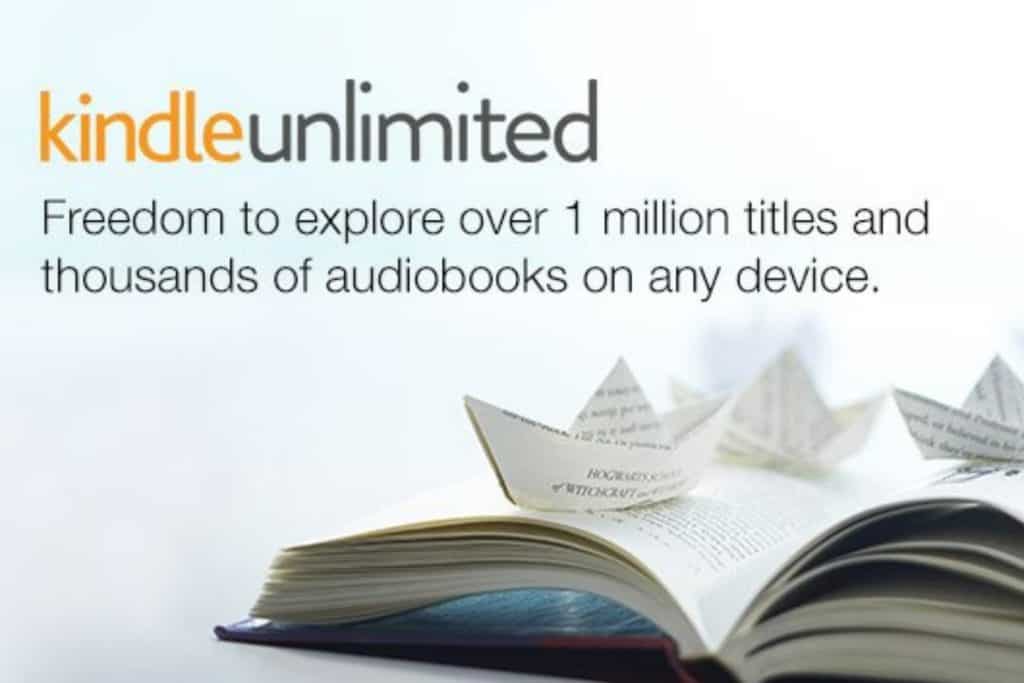 Best Books for Tweens
We have a more complete list of 125 books for tweens, but here are a few that our boys have really liked: Refugee, The Boy Who Harnessed the Wind, Counting by 7s, Charlie and Frog, Ghost Boys, I Am Malala, A Long Walk to Water, Insignificant Events in the Life of a Cactus, The Breadwinner.
Best Book Series for Tweens & Teens
If tween and teen boys find a series they really get into, they're more likely to keep reading. We included more on our complete list of series for tweens and teens, but here are a few favorites from our Gifts for Tween and Teen Boys Facebook group: Track Series (Ghost, Patina, Sunny, Lu), Ranger's Apprentice, Eragon (The Inheritance Cycle), Ender's Game


Gift Cards & Money Gifts
Tween and teen boys love getting gift cards and money so they can buy exactly what they want. These are favorite gift card ideas along with some really fun ways to gift cash.
Gift Cards
Did you know that you can get gift cards for a ton of stores on Amazon? You can ship the gift card or share the digital code with the recipient. So easy! You can't go wrong with these gift cards for any game console or sports apparel: Playstation, Xbox, Finish Line and Amazon.
We also have a list of the best gift cards for teens. We know the brands and restaurants they're loving.
Money Gifts
Lots of tweens and teens are saving for bigger ticket items and they honestly want gift cards or cash. You can give cash or gift cards in a clever way. Free options include wrapping a box within a box within a box to throw them off. The options below are other affordable and creative ways to give gift cards and cash.
Money Maze
Want to make it fun and challenging to get to the money inside? Here you go!
Puzzle Pod
If you want to get a little more creative, this puzzle lets you design your own set of clues that lead to a three-letter word of your choosing that opens the pod and reveals the gift.
Money Tree
You could use all cash on this money tree or add some gift cards.
Savings Bond
No joke, Mary's 12-year-old son asked her about the bonds she received from her grandparents when she was a kid because he knows she used them to buy her first car. He wants to put them on his wish list (though she got a shocked look when she told him she had to wait 20 years to cash them in if she wanted the full value).

The hard copy EE bonds she got as a kid were discontinued in 2012. But you can still give savings bonds electronically and then print gift certificates to give as gifts. It's a great alternative to cash or a gift card. Plan ahead, because it requires that the recipient have an account set up.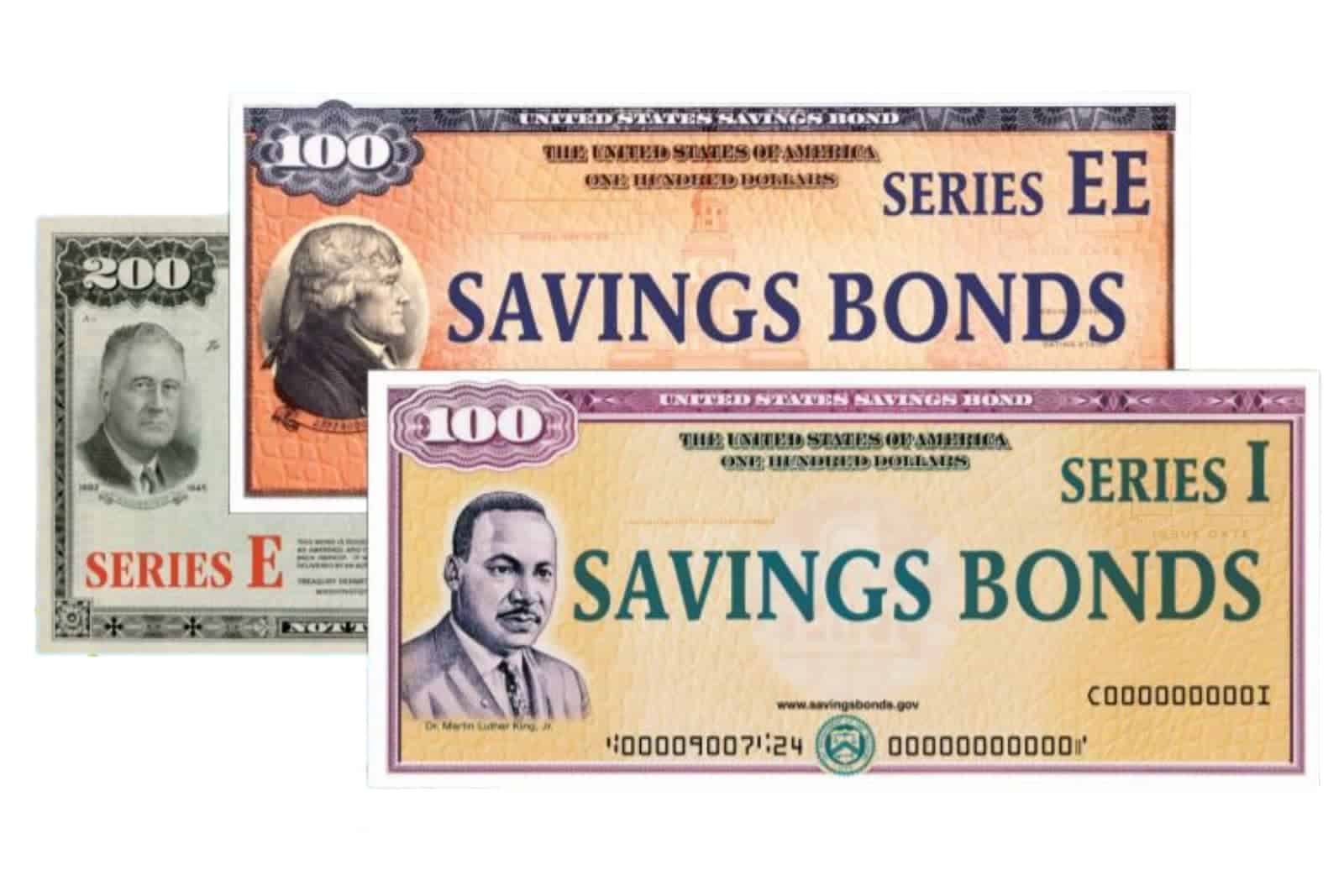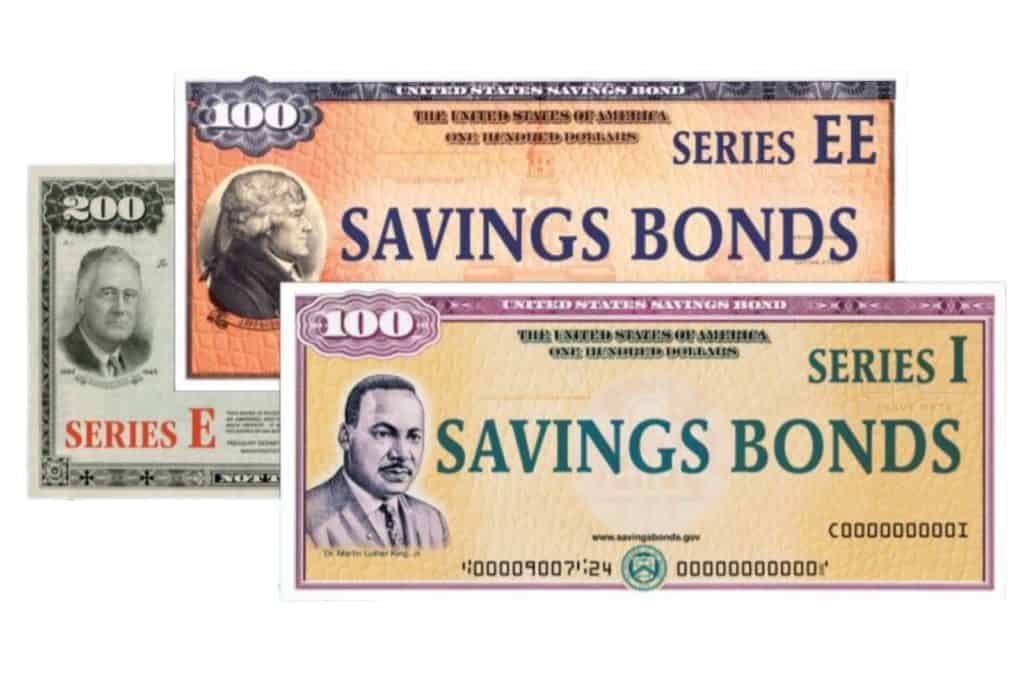 Experience Gifts for Tween & Teen Boys
If you're looking for the perfect gift idea, try an experience gift! They're the best way to spend good time with the tween or teen boy in your life, and the memories will last forever.

A few suggestions include our own Honoring Veterans Family Service Project download, membership to a museum or zoo, tickets to a sporting event or show, Tinker Crates (the boys in both families have made some really cool things with these science and engineering boxes),and Kids Cook Real Food online video cooking lessons.

Check out lots of ideas on this list of 42 Best Experience Gifts for Everyone on Your List.
Gifts That Give Back for Tween & Teen Boys
If you're shopping for a socially conscious tween or teen boy, he'll love unique gifts from give back brands. These gift ideas are from social enterprises that making the world a better place.
We compiled a whole list of gifts that give back, and we dedicated one section just to gifts for tween and teen boys.
READ MORE GIFT IDEAS >>>