The Ultimate Guide for Simplifying Summer Camp Decisions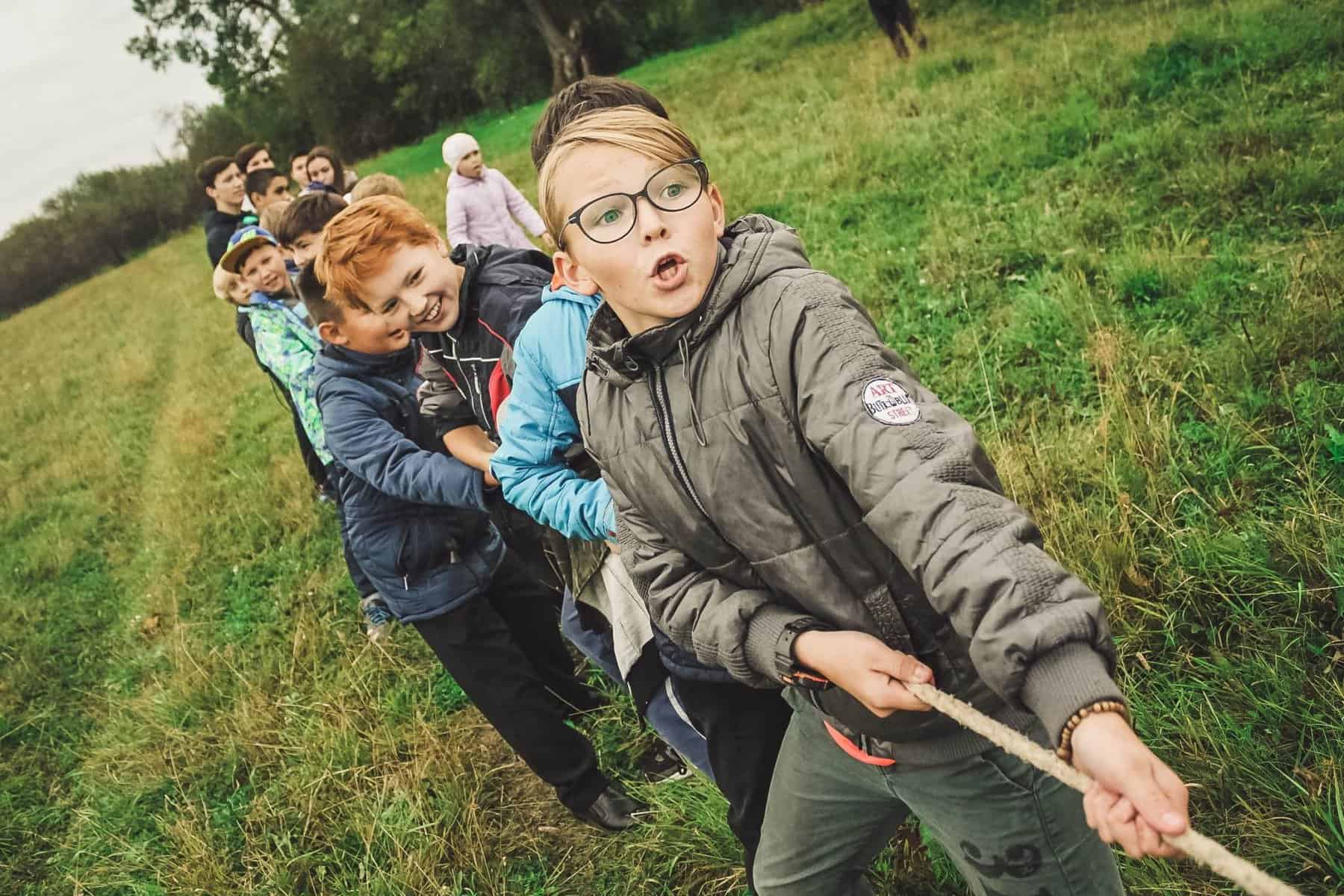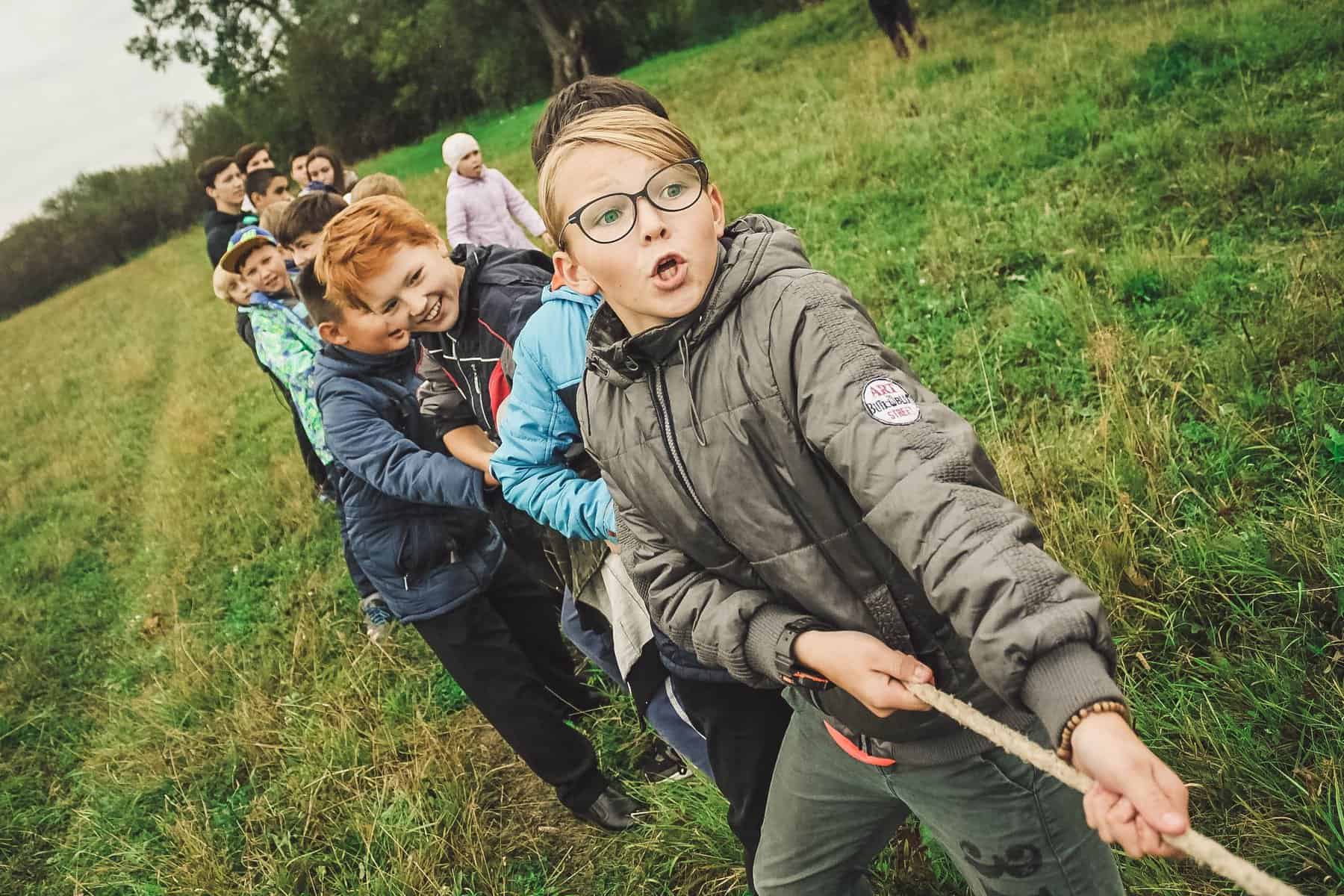 We understand the stress of guessing at your summer schedule months in advance, coordinating with your kids' friends so you're covered for rides, predicting sports and vacation conflicts, and getting your kids to actually think about what they want to do over the summer. So this post has two goals: 1) to send your some encouragement that all the effort really is worth it because camps build relationships and skills in special ways and 2) to make your camp planning process easier this year.
I know there are people out there who love winter, but honestly I start counting down the days until spring as soon as fall ends. Winter takes extra effort with the gear and added drive time for crappy weather. It marks the start of what I like to think of as The Working Mom Olympics. These games last from approximately end of January until the end of May, which means our endurance actually exceeds that of typical athletes.
The Working Mom Olympics represent a serious test of scheduling prowess and include the following events:
Medaling in these games requires years of practice and a substantial amount of mental and physical exhaustion.
Get your game face on, because it's training time, my fellow working mom warriors. We've been through these trenches – especially this year – so we're bringing in training tips from our own experience and other working mom all-stars. We'll replace the stress and frustration with a plan that works and a sense of excitement for the coming months – THAT'S the gold medal, right?!
Pregame Question: Why Bother with Camps?
Quick poll about your mentality on kids and summer camps. Which option most closely resembles your perspective:
What Kind of Camp Mom Are You?
Whether you fit squarely into one of these categories or fall somewhere in between, I'm going to make a case that kids going to camp warrants your time and money. Going to camps as a kid had a major impact on my life – my academic success, how I relate to other people and even my perspective of the world around me.
I love this movie. And they re-connect at camp. That's all:)
In elementary school, I went to day camps at a science museum and week-long church camp, 4-H camp and even Amish camp. Yes, that really happened. It involved my parents paying money for me to spend a week with other kids on an Amish farm herding goats, whittling wood and sweeping dirt floors. It wasn't my favorite week.
In middle and high school I went to camps at different universities focused on different topics. One year, I chose a medical camp and saw a girl pass out when they took us into a room with a cadaver that reeked of formaldehyde. Another year, I went to a camp all about the JFK assassination. Maybe this explains why I have absurdly diverse interests and the ability to get along with most people.
Found these gems from JFK camp at Bowling Green State University. On the left is me with friends I met at camp and corresponded with for years after. On the right, the courtroom where our prosecution and defense teams met on the final day of camp.
I'm also seeing the same results in my two older kids (ages 10 and 12). And I'm here to tell you there's a way for your kids to do camp that doesn't break your bank or your last threads of sanity. If you don't agree – don't stop reading yet. At least let me make my case.
I'll start by acknowledging the things that can make camps a challenge – and I get it, because I'm right there with you on these.
Camps cost money. Perhaps more money than you spend on childcare, especially if you have older kids, summers off or family or friends who watch your kids for cheap or free in the summer.

Camp hours seem to be for people with magically flexible work schedules and/or no other children. Every camp seems to run from 9 a.m. to 4 p.m., and sometimes they'll end at noon on Friday just for an extra kick in the pants. This doesn't really jive with most work schedules, and it also makes it impossible to get two kids to different camps that start at the same time without carpool help.

Camps require registration months before you're really thinking about summer. Researching summer camp was NOT my next thought after putting away my Christmas decorations, but this post appears at the start of the year for the very reason that camp registration starts so early and good camps can book up fast.

Camp decisions require some level of research and coordination. Conversations with children about what they might want to do, text chains with friends about who wants to go and what weeks work, mental energy to guesstimate summer sport and vacation schedules.
BUT. The reward is worth the financial and time investment. Benefits of going to just about any camp include:
More confidence
New skills
Stronger independence
Better social skills
New friends
Connections to other young adult and adult mentors
Depending on the camp you choose, camp can also help kids deep-dive into skills they really want to cultivate, unplug from technology, connect with nature, get physical activity and even break molds they may have set at school and redefine themselves. The American Camp Association estimates that there are more than 14,000 camps in the U.S., and more than half offer overnight options. More than 14 million U.S. kids and adults attend camp each year.
Round Lake Christian Camp has been an annual choice for both of my boys. They know the camp, they take friends and they love it.
The Step-by-Step Guide to Choosing the Right Camps

As we dive into camp planning, we can take a few lessons from those Olympians who look out at a big goal and step it back into a process. They have a plan, they designate periods of rest and recovery, they change up stagnant routines and they stay in their lane and avoid comparing themselves with others in unproductive ways.
Have a Plan

The summer camp process starts with research. Kick it off with a family conversation and take good notes.
Ask kids whether there were past camps they would want to do again or camps they hear are good from friends.
Build on this by asking what they really like to do. (i.e., art, play outside, play with friends, play soccer, play on the computer)
Dig a little deeper into those initial answers. (What's your favorite thing about playing outside – playing active games with friends or searching for animals? What kind of art do you really like – drawing or working with clay or painting? Do you have a goal to really build your soccer skills? Do you want to try to make the middle school volleyball team?)
Then ask specifically whether there is something new they might want to learn about or learn to do that they've never tried. (i.e., building a video game, archery, 3-D drawing, acting, horseback riding)
Finally, ask if there are a couple friends they would really like to do something with this summer if you can make it work. It can be school friends or friends they don't see as much, like family friends or friends from church or sports who don't go to their school. My middle son honestly doesn't care what the camp is, he just wants to go with friends. That has to be my top priority with booking camps for him.
Years ago, Kristie and I both sent our boys to Camp Invention at a local middle school. These sweet baby faces are teenagers now!
Look at your notes, get an idea of the types of camps you're looking for and designate a one-hour Internet search to researching camps. Keep a running list of the following information for each camp: name of the camp, location, available dates/times, cost, ages, different options such as 3-day versus full week or optional excursions or add-ons. Pay special attention to camps near home or work.
Search on your community/school Facebook pages and groups. Type "camp" in the page/group's search to see if a thread exists. If not, pose the question yourself. Other local moms are your #1 research for good camps in your area.
Our school district hosts a camp "fair" each year where camps set up booths. We learned about Camp Wyandot, and my son went for a three-night camp.
Google "camp" along with your city name and a topic of interest like "outdoors" or "sailing." See what comes up and follow a few rabbit holes to camp websites.
Other local camp sources: your school district, park systems, YMCAs, churches, 4-H groups, boy/girl scout groups, zoos, museums, colleges and universities, farms, local youth boosters, local metro parks, cultural centers, theaters, places that host youth classes like gymnastics, dance, rock climbing, parkour/ninja warrior, STEM camps/coding camps, horseback riding, sailing, YMCA, outdoors camps, local universities, local sports teams
Ok, ok…here's my original Excel chart. Sometimes I get lazy and just copy and paste from camp websites into a Word doc, but the Excel is more organized and a better resource year-to-year so I'm not starting from scratch each time.
After this research – but BEFORE you present final options to your kids for approval – have a conversation with your spouse or anyone else who needs to weigh in on budget and scheduling.
Cut any camps that completely conflict with non-negotiable vacations or existing summer plans.

Cut any camps that are just not financially viable. Decide about how much you're willing to spend and how much of the summer you want kids to be in camp.
We let our kids go to church camp every year if they're interested. It's affordable, fun and connects them to other kids that share similar values. Depending on their age, they stay between one and five nights. Beyond that, we usually allow each kid to choose one other week-long day camp and one sports camp that meets just a couple hours each day for a week or so. So that's three weeks in the summer impacted by some sort of camp.
This is my son with a friend he's had since birth who lives across town. They went to a week-long overnight camp together this summer.
With general budget and time boundaries established, it's time for conversation number two with your kids. Present some options. Immediately cut any camps they don't like. Talk about any camps that require trade-offs. Maybe one camp is very expensive, and only becomes an option if it's the only camp for this year. Maybe one camp only happens during baseball season.
Last year, my son wanted to go to camp with a couple friends. The week that worked for the other boys meant he would sacrifice a potential spot on the All-Star baseball team. He chose camp and we let the coach know early on that he wasn't available for the All-Star team once that selection process started. He was a little bummed, but didn't regret his choice.
Get enough feedback from your kids to prioritize camps by level of interest, and let them know final decisions still depend on availability and scheduling.
Designate periods of rest and recovery
Before making final decisions on camps, step back and view the summer as a bigger picture. Too many activities can exhaust kids during what should be a season of recharging. I just made my case that camps are good for kids, but a summer of back-to-back camps can become too much. For working moms, paying a camp might seem easier and better than paying a sitter, but it's still constant activity and time away from home. Look at how to schedule camps so there are down times when kids can just be home, whether it's with a parent or with a sitter.
Also consider how different kid schedules work together. Two kids at different camps the same week requires two parents or carpool help if the camps have conflicting drop off times and locations.
This Huffington Post article includes one of my favorite video clips from Modern Family about Phil and Claire figuring out how to manipulate the summer camp schedule to get a few kid-free days. Spoiler alert: Phil is wearing some sweet cut-off jean shorts!
Change up stagnant routines
A little bit of a stretch makes you grow, not break. If your kids have done only day camps, consider an overnight camp or a week-long camp. Encourage kids to invite a new friend for a week of camp or try a camp even if they don't know anyone else who wants to go. Doing the same camps each summer can be a fun tradition, but keep an eye on when kids might be ready for a change.
Stay in your lane
The goal of camps is a good summer for your family, not a "better" summer than anyone else. Avoid the comparison game – whether it's number of camps, costs of camps or accelerating in a sport or talent.