31 Best Stocking Stuffers for College Students in 2022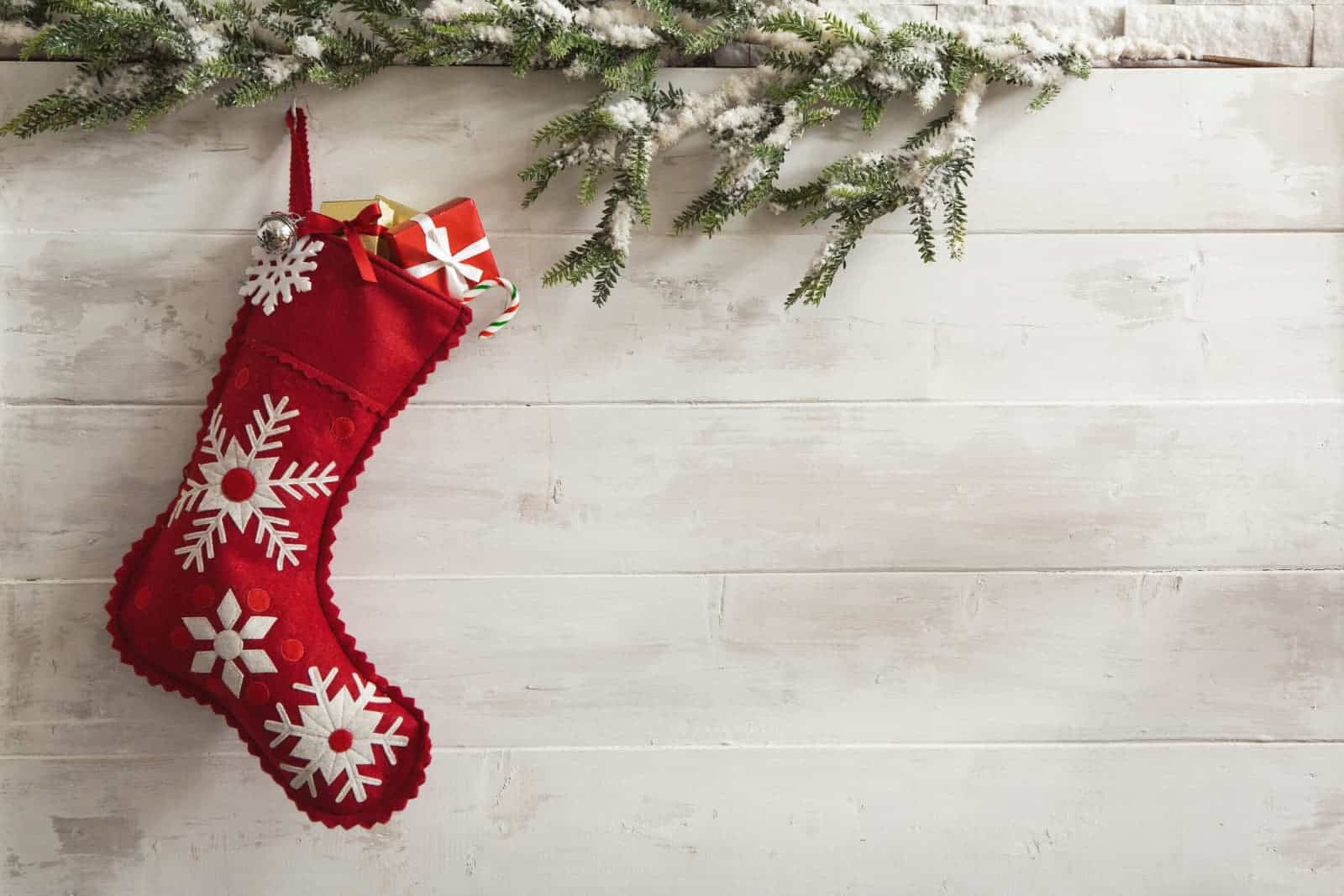 College students may not give you a list anymore, but you still want to give them gifts they'll love and use. Shop from this list of the best stocking stuffers for college students that comes straight from the college kids we teach.
Some of the links below are affiliate links. This means that, at zero cost to you, we will earn an affiliate commission if you click the link and make a purchase. We appreciate your support!
Great Stocking Stuffers for a College Dorm Room
College students may not have a lot of space to call their own when they're away at college, but you can help them feel more at home with these stocking stuffers for their dorm room or apartment.
Bluetooth Speakers
JBL Flip 5 Speaker
Anytime we're asked for a Bluetooth speaker gift recommendation, the JBL Flip 5 is at the top of our list! Not only will it work well in a dorm room or apartment, it's portable and waterproof! We picked this one because it comes with a protective hardshell case and that's a must-have for college kids. They'll love being able to pair it with other JBL speakers for stereo sound. This 5-star speaker with over 11,000 reviews is available in 12 colors!
JBL Clip 4 Speaker
If you're looking for something smaller, we love the JBL Clip 4! My teen son keeps his in the shower–yep, it's waterproof and dustproof. The sound and bass on this small speaker are impressive. Reviews rave about sound clarity, portability and improvement in the redesigned carabiner from the JBL Clip 3. Choose from 6 different colors!


Card Games
College students spend a lot of time in their dorm rooms with friends. These card games will give them something to do that doesn't involve a screen.
Codenames
This is an award-winning card game that's great for teens and college students because it's easy to learn and it only takes about 15-20 minutes to play. They can teach it to friends and people can jump in and out because the rounds go pretty quickly. You play in teams so it's best for 4-8 people. Each team has a spymaster who gives one-word clues to help the team identify their secret agents before the opposing team–oh, and avoid the assassin. Several expansion packs are also available.
Cards Against Humanity
This is definitely not a family-friendly game, but college kids love playing it and it's a best-selling game for all adults. Think of it as an R-rated version of Apples to Apples. It's so popular that you can buy a ton of expansion packs like the Nerd Bundle, College Pack, Theatre Pack and more.
Taco Cat Goat Cheese Pizza
It's as ridiculous and fun as it sounds! It's really competitive, hilarious, loud and physical! It gets 5 stars on Amazon with over 27,000 reviews! We love this one: "Don't let the cuteness fool you. This game is by far the most competitive and fun party game to play with friends! May result in red hands and strain of voice from intense playing." You don't want to be the last one to slap the pile of cards! It reminds me of Spoons which can get pretty intense depending on who's playing.
Euchre
Especially popular in the Midwest, Euchre is a fun card game that's good for every college kid to know how to play. Our college students set up Euchre tournaments with friends on campus or even their families when they're home on break. It's the perfect card game to tuck into a Christmas stocking.
Want more game ideas? Check out our list of best board games for teenagers!
Bathroom Gifts
Poo-Pourri Toilet Spray
If you don't know about this, you should. And your college girl already does. This is the original citrus scent but lots of other scents are available if she's not a citrus fan. They also have scents for men. Trust us–roommates of your college guy will love you!
Bath Bombs
Every college girl could use a relaxing bath and this is a great gift to help her do just that. We searched for quality organic bath bombs with a great price. This gift set of organic, all-natural bath bombs comes in 4 small boxes of 6. Each box has 6 different pretty colors and scents. Put a box of these small but mighty bath bombs in her stocking and keep or gift the others.
Shower Steamers
She may not have the luxury of a bath if she's sharing a bathroom in her dorm or apartment, so shower steamers are a great option. How cute is this packaging? For a great way to wake up and get ready for the day, get these 12 tablets in three scents: grapefruit, cocoa orange and citrus.


Gift Card Ideas for College Students
It might not seem like the most exciting stocking stuffer idea, but we guarantee your college kids will be thrilled to get gift cards! You really can't go wrong with coffee, pizza, gas, and Amazon! We asked our college students for their top picks:
Starbucks Gift Card – I still don't know how our college students fund their Starbucks addiction…maybe gift cards?
Dunkin' Donuts Gift Card – This is my college-aged niece's go-to spot for iced coffee and wake-up wraps.
DoorDash, Uber Eats or Grubhub Gift Card – Chances are good your college kids already have an account with one or more of these delivery services. If you know their favorite place to eat near home or campus, you can find out who that restaurant uses for delivery in that area.
Sheetz Gift Card or Gas Gift Card – They always need gas money. It's a bonus if they can get some decent food, drinks and snacks there too. Sheetz is a great option here in Ohio and a few other states!
Amazon Gift Card – They love it as much as we do!
Visa Gift Card – If you're not sure what they'd want, a Visa gift card lets them choose.
Practical Stocking Stuffers for College Students
If you're looking for a more practical gift for their stockings, we have some tech, travel and clothing suggestions.
Portable Charger
Based on the number of my college students who need to sit near an outlet, they often forget to charge their devices before class. My teen and I split this set of 2 chargers and we love them! They fit easily into a backpack and hold a charge for a long time. Choose from a few color options.
Luggage Tag
Make their luggage easier to find and harder to lose with these personalized leather luggage tags. We love all the colors and designs, and we believe the best gifts are personalized! Whether they're traveling back and forth from campus, studying abroad or joining you on a family vacation, this practical gift will remind them of home. Plus, you get to support an Etsy 5-star small business with this purchase!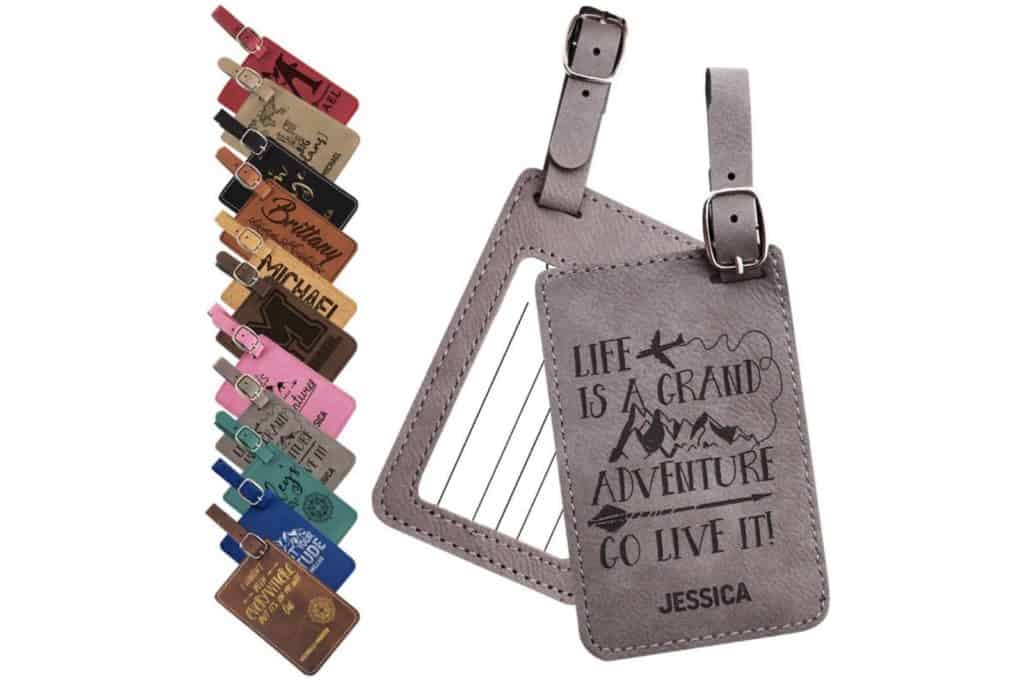 YETI Water Bottle
YETI Rambler water bottles sit on lots of desks in my college classes. This one holds 18 ounces and fits in a standard size cup holder. Larger versions are available but they won't fit in a cup holder, so it depends on what's important for your college student. The chug cap is included and requires only a quick half-twist to get the bottle open. The DuraCoat color won't fade, peel or crack and it's dishwasher safe (for those weekends when they're at home doing their laundry.) Choose from 20 colors!
Pela Phone Case
College students love gifts that give back and these phone cases help the environment. Made of compostable materials (no plastic here!), these cases are soft, flexible and have a little bit of grip. They protect the phone from drops and scratches and they're comfortable to hold. Pela cases will last and they're easy to clean! Available in many colors and patterns for iPhone and Android phones.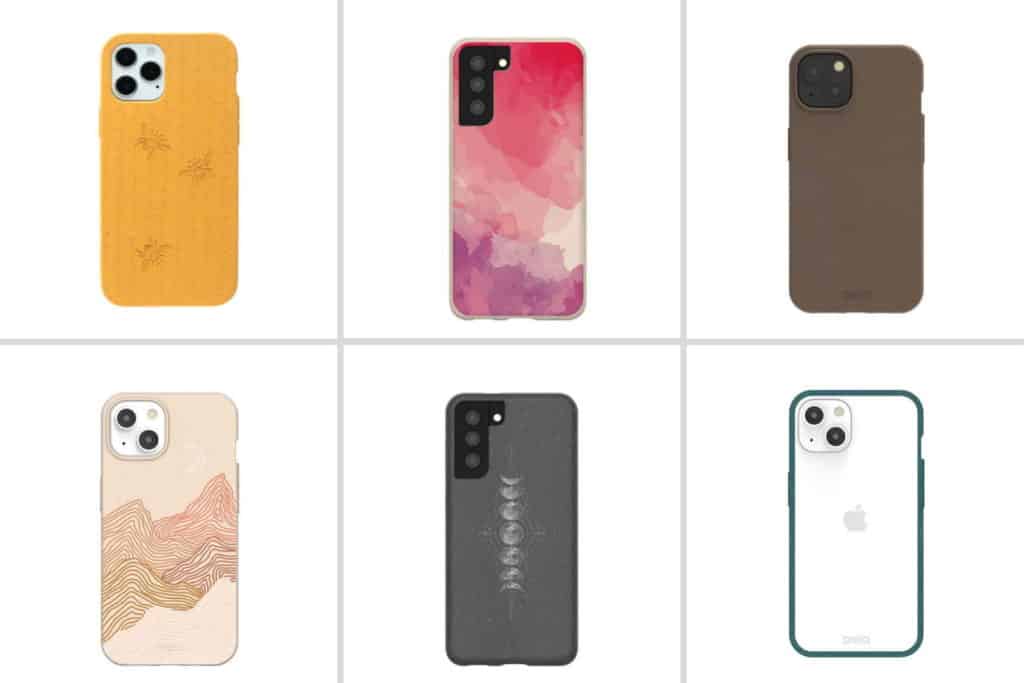 Fuzzy Socks for the College Girl
Grab some cozy socks to keep your her warm in the winter! Chances are she's conserving heat to save money on her bills or dealing with unpredictable dorm room temps. Either way, she'll love you for these.
Fuzzy Socks for the College Guy
We can't leave him out! He can keep a few pairs at home and take the rest back to campus.
Do you love buying gifts that do some good in the world? Check out our favorite gifts that give back for everyone on your list!
Affordable Stocking Stuffers
Your college kids will use and appreciate these gift ideas, and they don't cost much.
Lip Balm
This is one of those little things that they'll always use and appreciate. Burt's Bees lip balm is an all-natural favorite and we love their holiday lip balm gift set! She can keep one one from this assorted set in her dorm room and toss the others in her backpack, car and workout bag (or in the pocket of multiple coats). If you're shopping for teenage boys, try the ultra conditioning lip balm.
Adult Coloring Book
Here's a fun gift idea for a stocking stuffer! We hope these coloring books will be great gift for stress relief and not just a way to procrastinate while streaming their favorite shows. But at least this procrastination activity is harmless and might even do them some good. We found a few great options: Harry Potter, Friends, Coffee & Animals and Stress Relieving Designs.
LottoLove Lottery Ticket
You can always buy a regular lottery ticket and they'll love the chance to win some cash. But we'd love to encourage you to try something a little different for this holiday season! When you give a LottoLove scratch off card, your college student plays the game to find out what they won for someone else–it's a winning card every time! LottoLove donates to their charity partners when the card is purchased. They've donated tens of thousands of literacy tools, gallons of clean water and nutritious meals plus nearly 4 million hours of solar energy.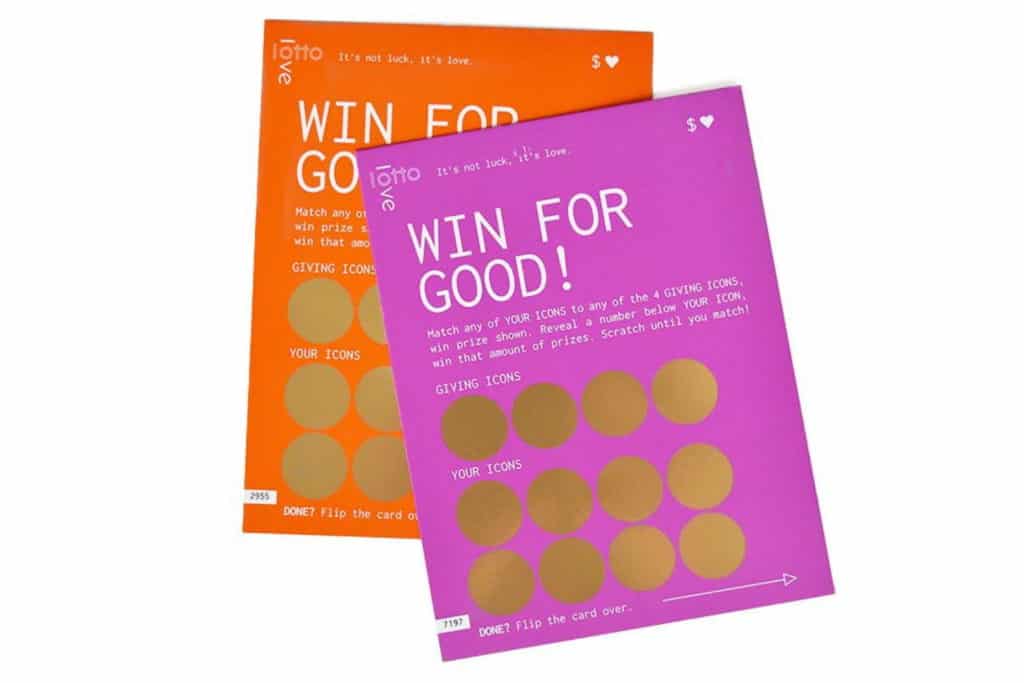 Face Masks
If your college kid needs face masks, we love these and so do our students! We encourage them to keep extra disposable masks in their bags and cars just in case. These are available in black or white as well, but we're partial to the gray.
Need other gift ideas?