Best Gifts for Teacher Moms in 2023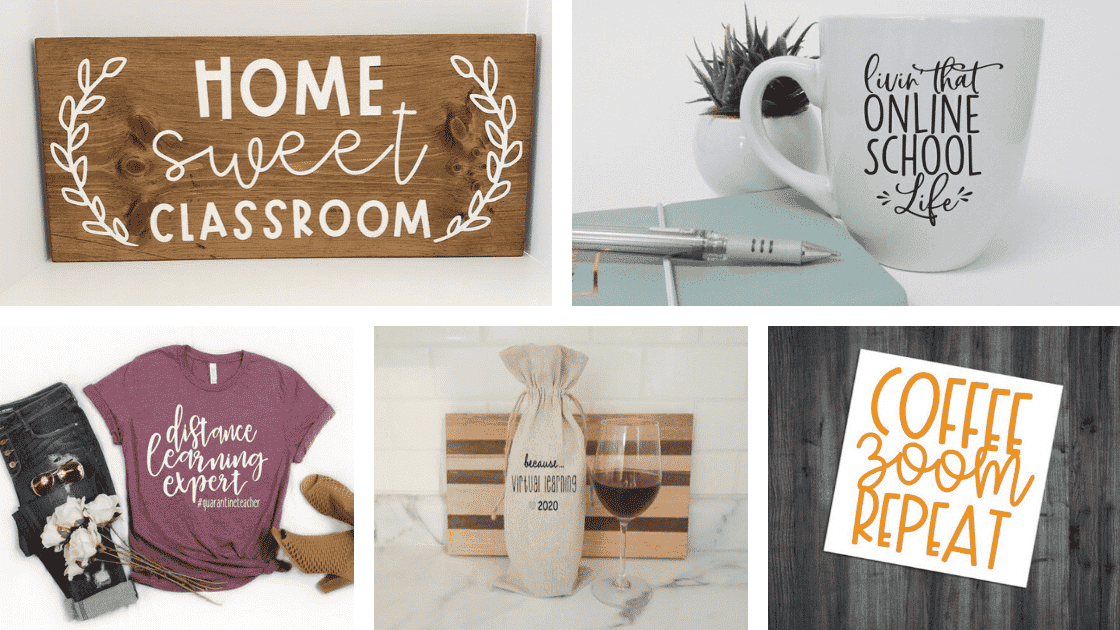 This curated gift list is our thank you to teacher moms who are balancing careers and families they love. The best gift ideas for a teacher mom are fun, creative and personalized. Make her smile or even laugh with presents from small businesses. Check out our favorite Christmas, birthday, Mother's Day and Teacher Appreciation gifts for teacher moms!
This post contains some affiliate links – we earn a small commission if you purchase through our links, and we appreciate your support.
If this doesn't say it all about teachers, I don't know what does. The lives of all the kids in her classroom (and especially the kids at home) are always worth her time.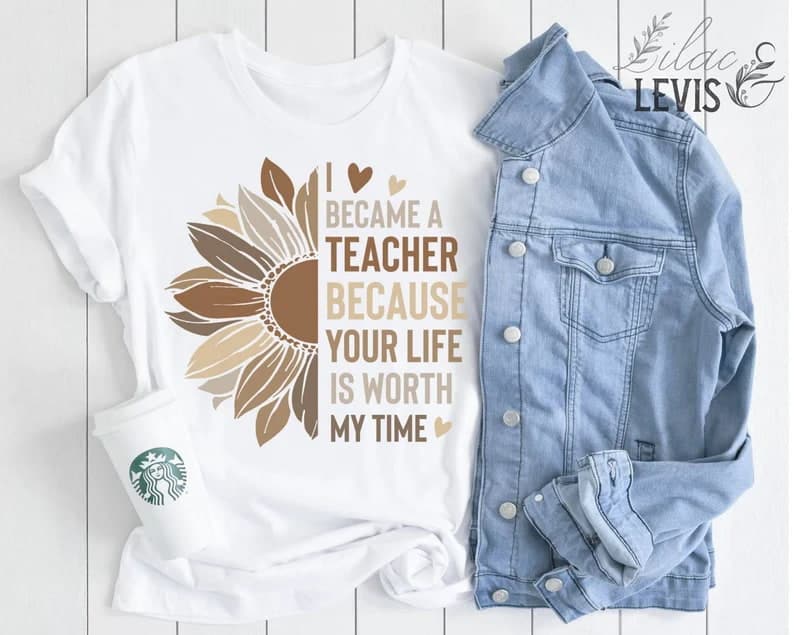 Teachers are the most patient and encouraging people in the world. They know how to get the most out of their students to help them reach their potential. This classroom sign is a perfect gift for teacher moms to welcome kids! You can personalize it and choose from two pretty color palettes.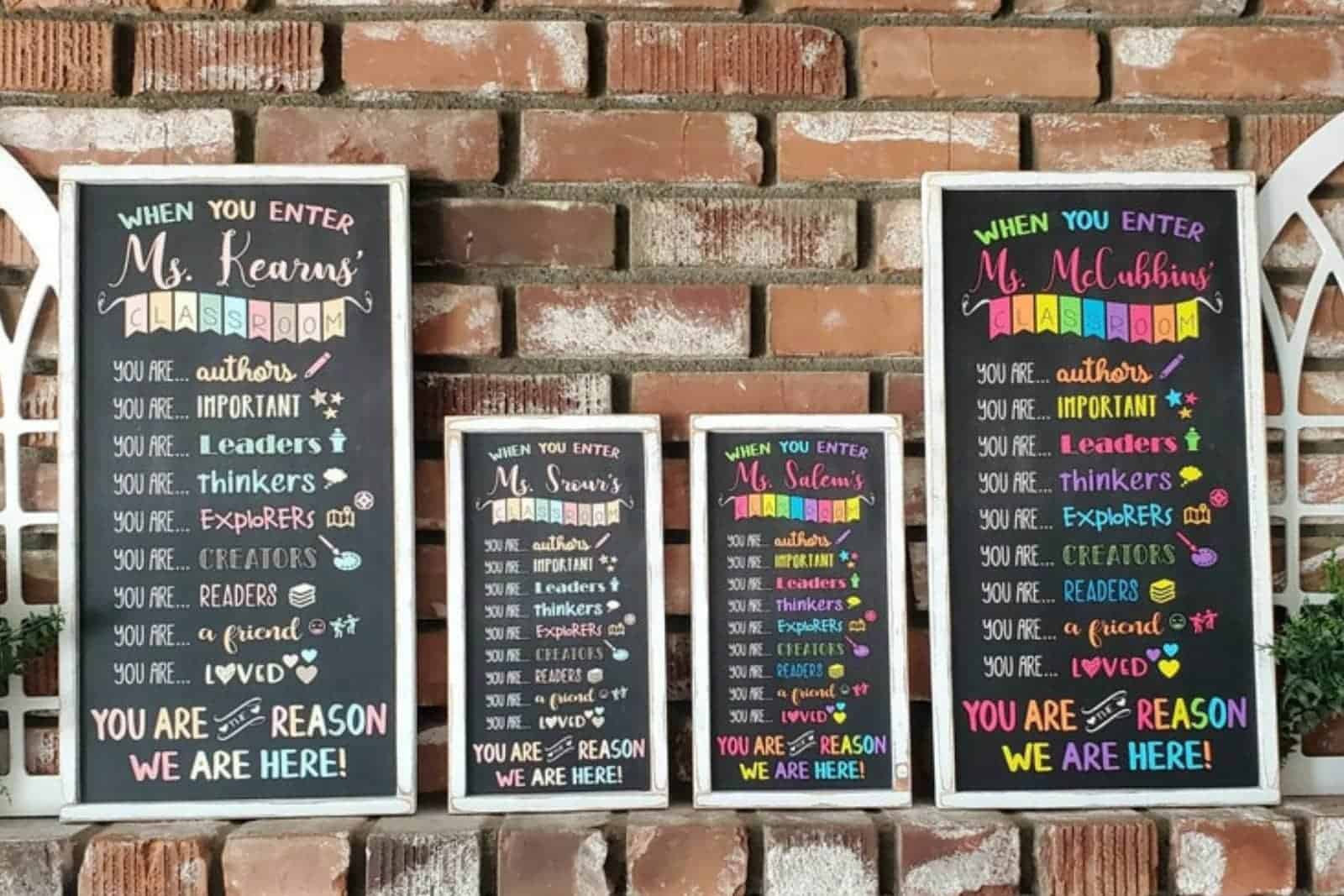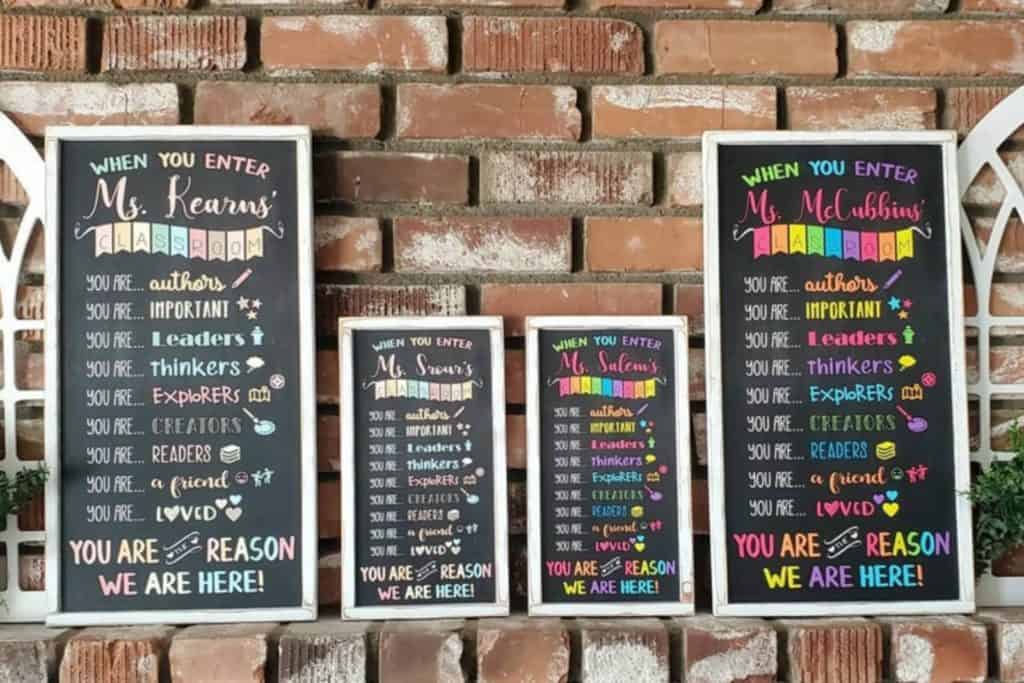 COVID-19 will be a distant memory someday, but an ornament will be a reminder of how hard she worked to make sure her students kept learning. You can personalize the other side–plus it comes with a free gift box and free shipping!
An elementary school teacher or a teacher with young kids would love the Hungry Caterpillar wildflower seed bombs. The seed paper apples would be a fun thing for a teacher mom to plant or send to her students. We love the quality of the unique products from Plantables and Paper!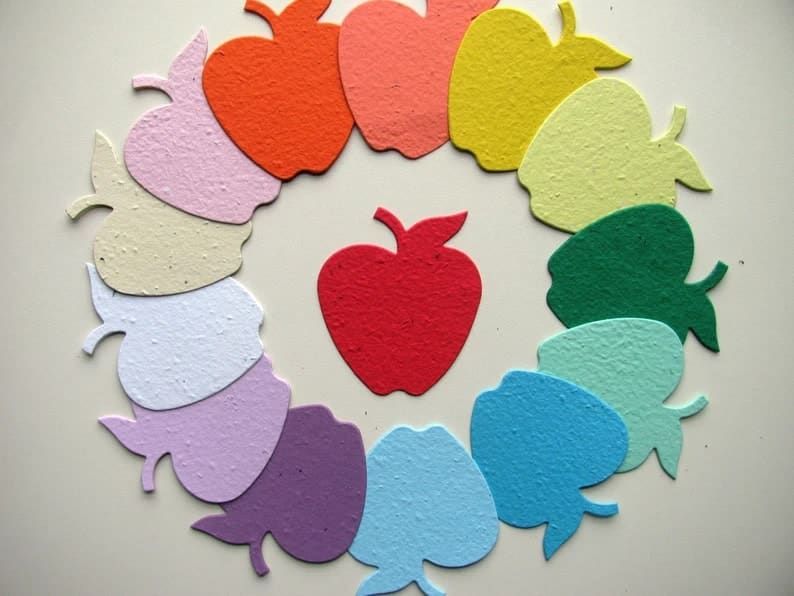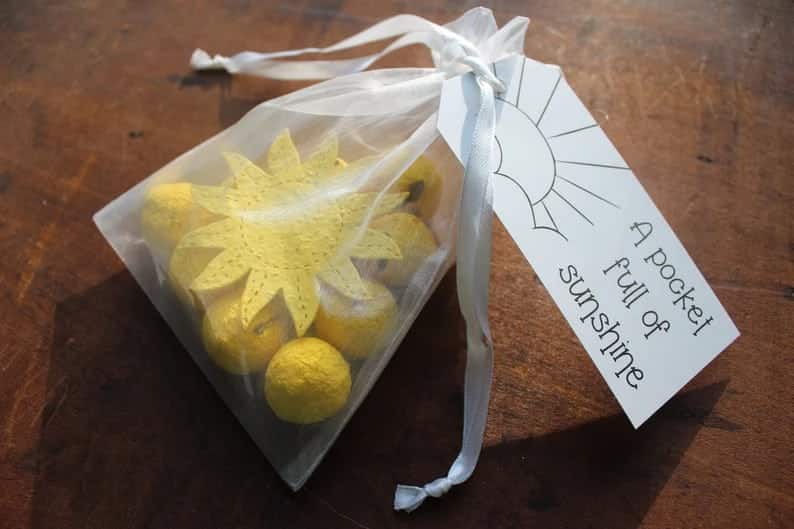 This 15 ounce mug made me laugh and it's a little different from typical teacher mugs. It's also from an Ohio small business that offers free shipping! Available in a left-handed or right-handed mug. We know teachers get a lot of mugs, but teacher moms need plenty of caffeine! Add a gift card to a local coffee shop to this gift.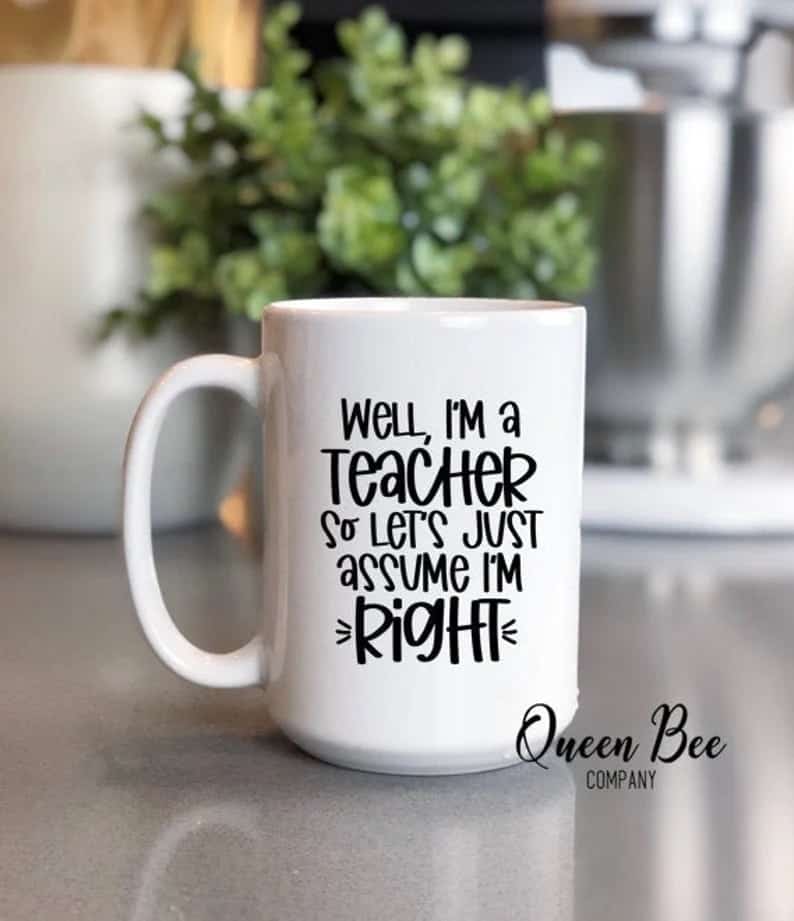 Maybe she likes to unwind with a glass of wine after a long day (or week or month) of teaching. Choose from several cute bags as the perfect way to gift her favorite wine!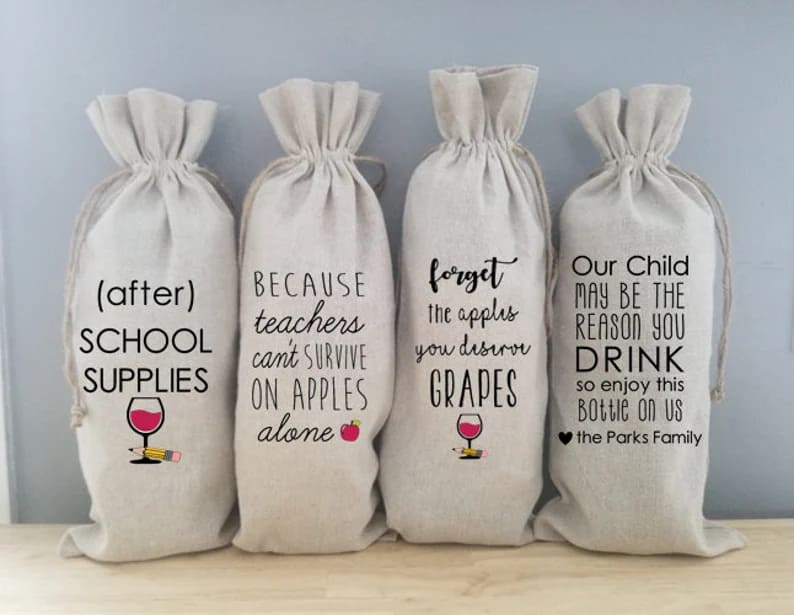 This beautiful sign is perfect for her classroom if she sees students in person or for her home office if she teaches online. Choose from 5 pretty colors for the frame. Buyers rave about the quality of products from Simply Stained Shop, a 5-star small business with over 45,000 sales on Etsy!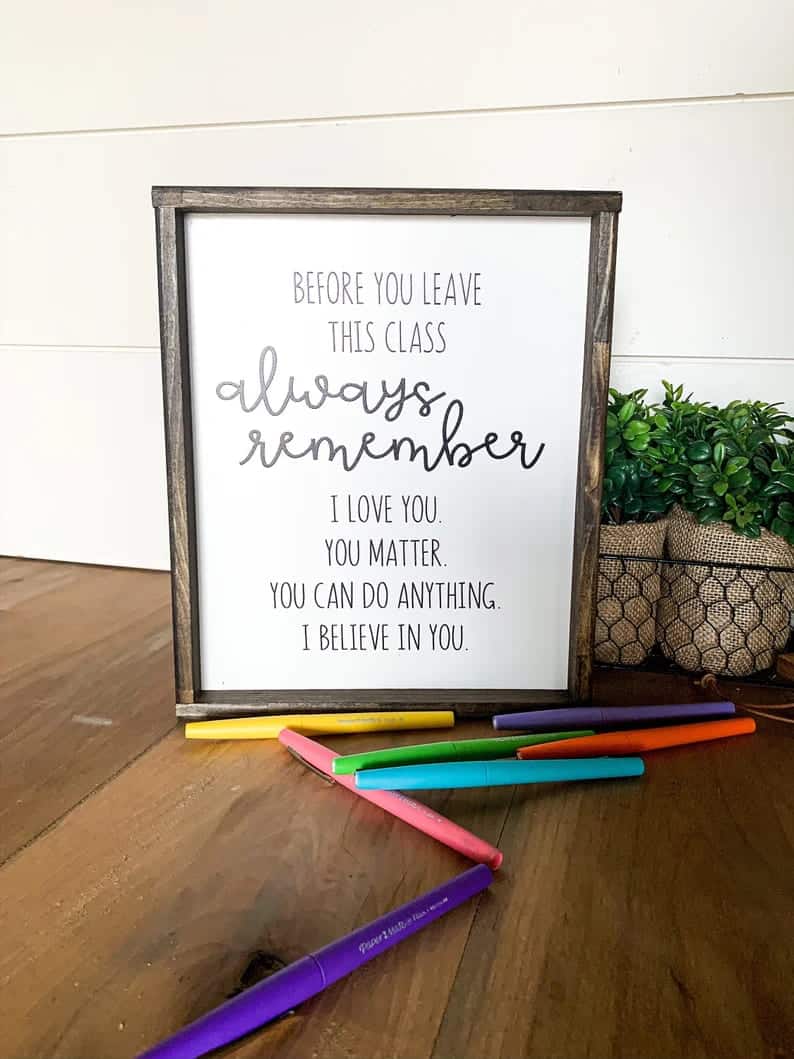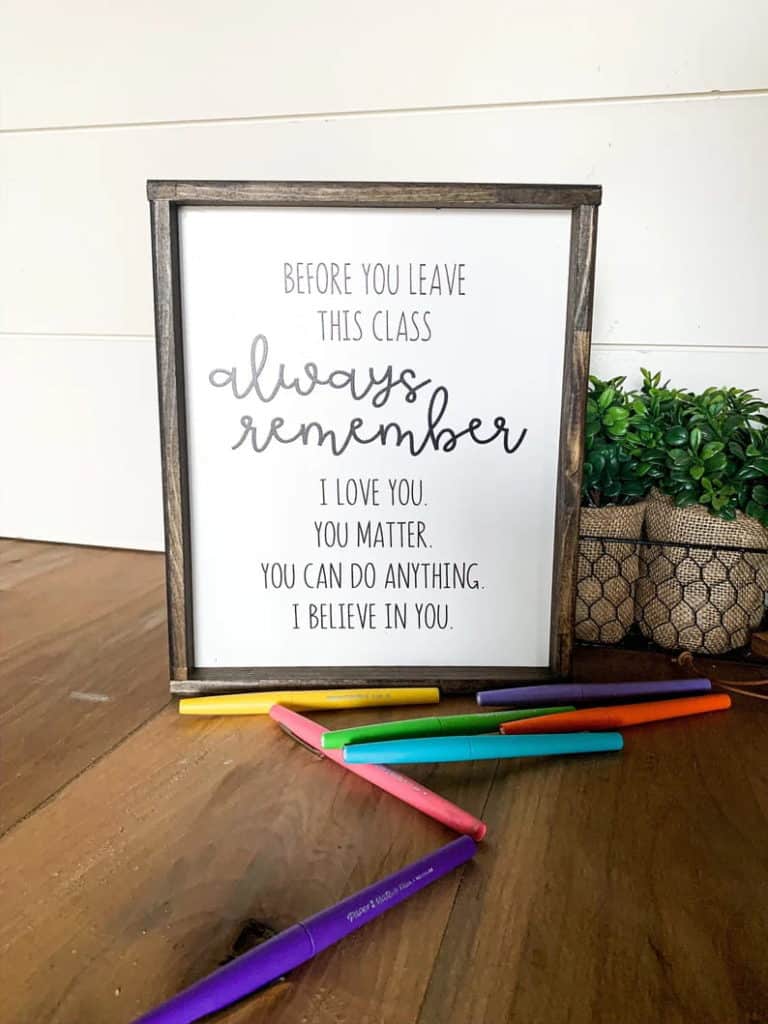 How cute is this bracelet! And it's inexpensive so you can add it to any other Mother's Day or teacher appreciation gift. It's called a wishlet–you're supposed to make a wish when you tie the bracelet. Choose from over 20 bracelet colors and 40 card designs/sayings!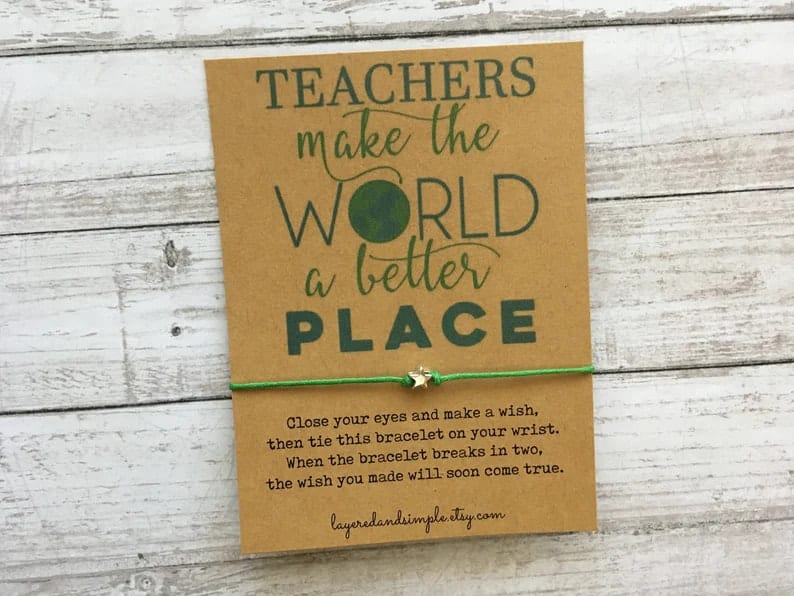 Every teacher mom loves a cute graphic tee! We love all the options from Simply Sage Market: grade levels, holidays, back to school, subject puns and more. We have several shirts from Simply Sage Market–really comfortable, great quality and they wash well!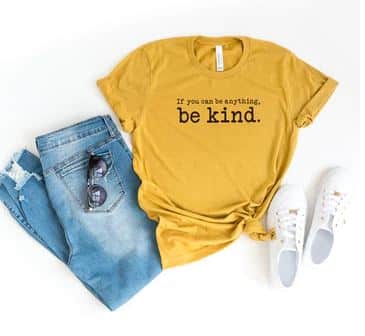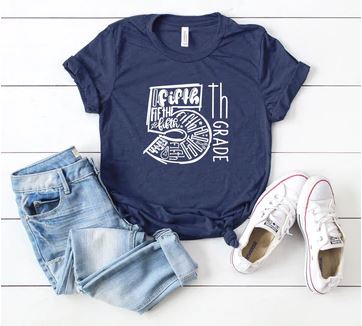 Stickers are everywhere and we love these customized name stickers! Perfect for her laptop, water bottle, binder…or anything in her classroom that she doesn't want to lose. Choose from 18 icons to personalize her sticker–and if you want an icon that's not there, just message the seller and she'll work with you!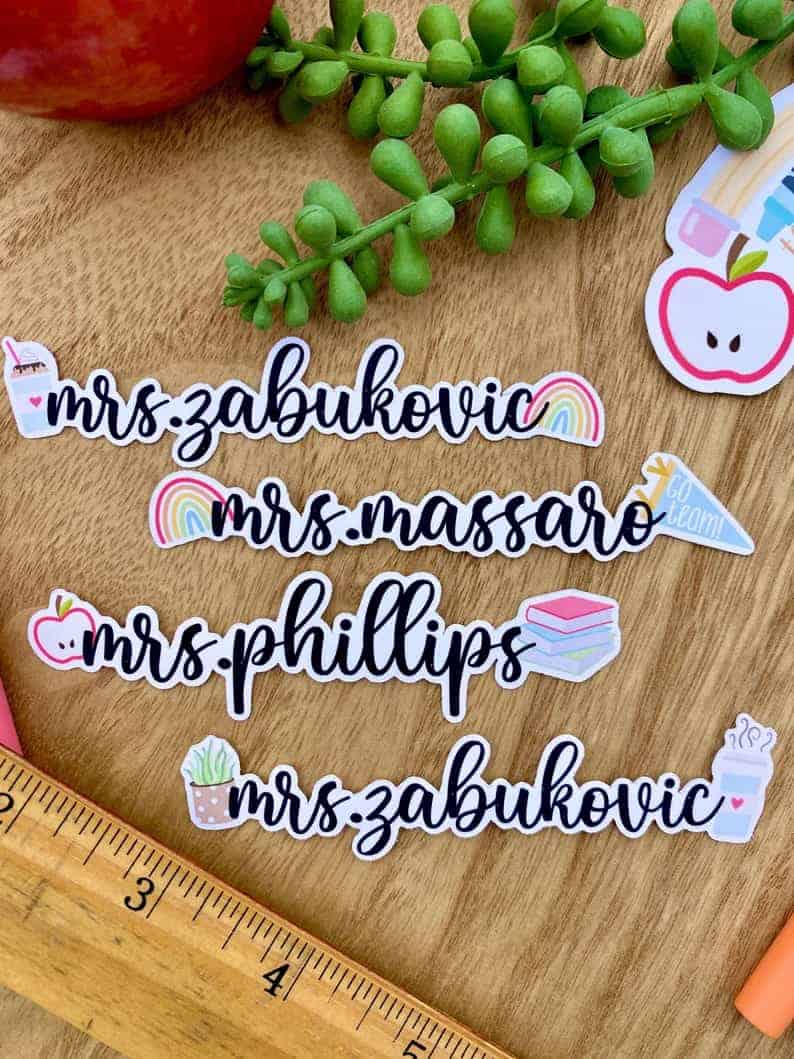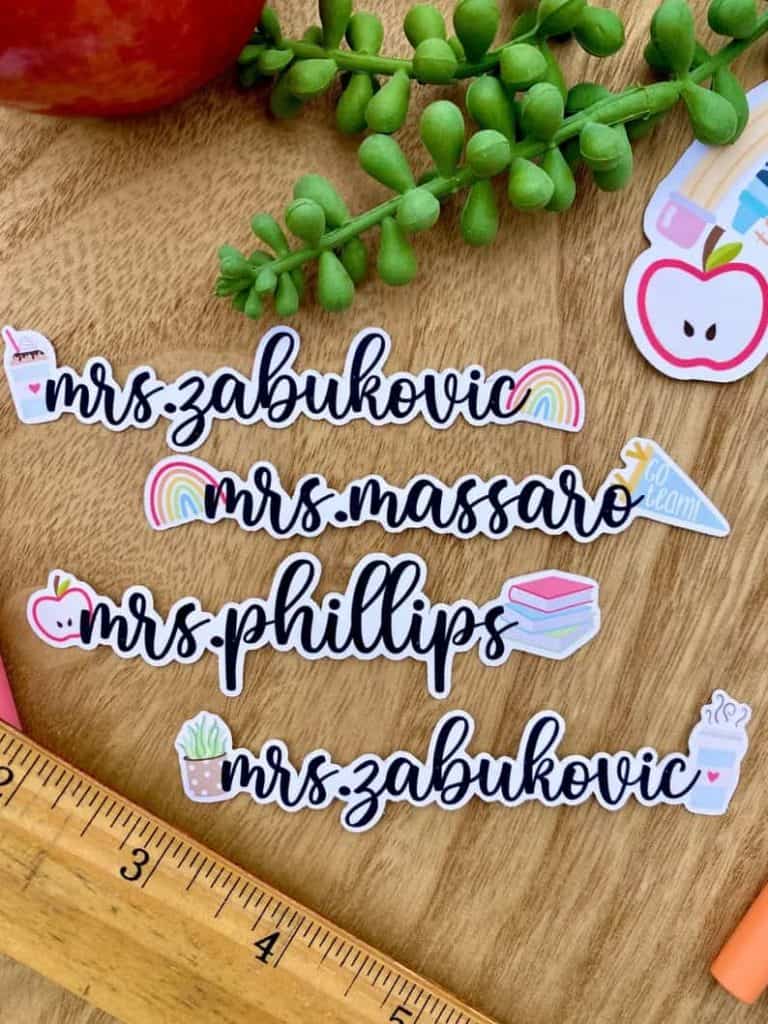 Looking for more gift ideas for Mother's Day or Teacher Appreciation? Check out our Thoughtful Giving: The Best Personalized Mother's Day Gifts and 9 Simple Ideas for Teacher Appreciation Gifts