Thoughtful Giving: The Best Personalized Mother's Day Gifts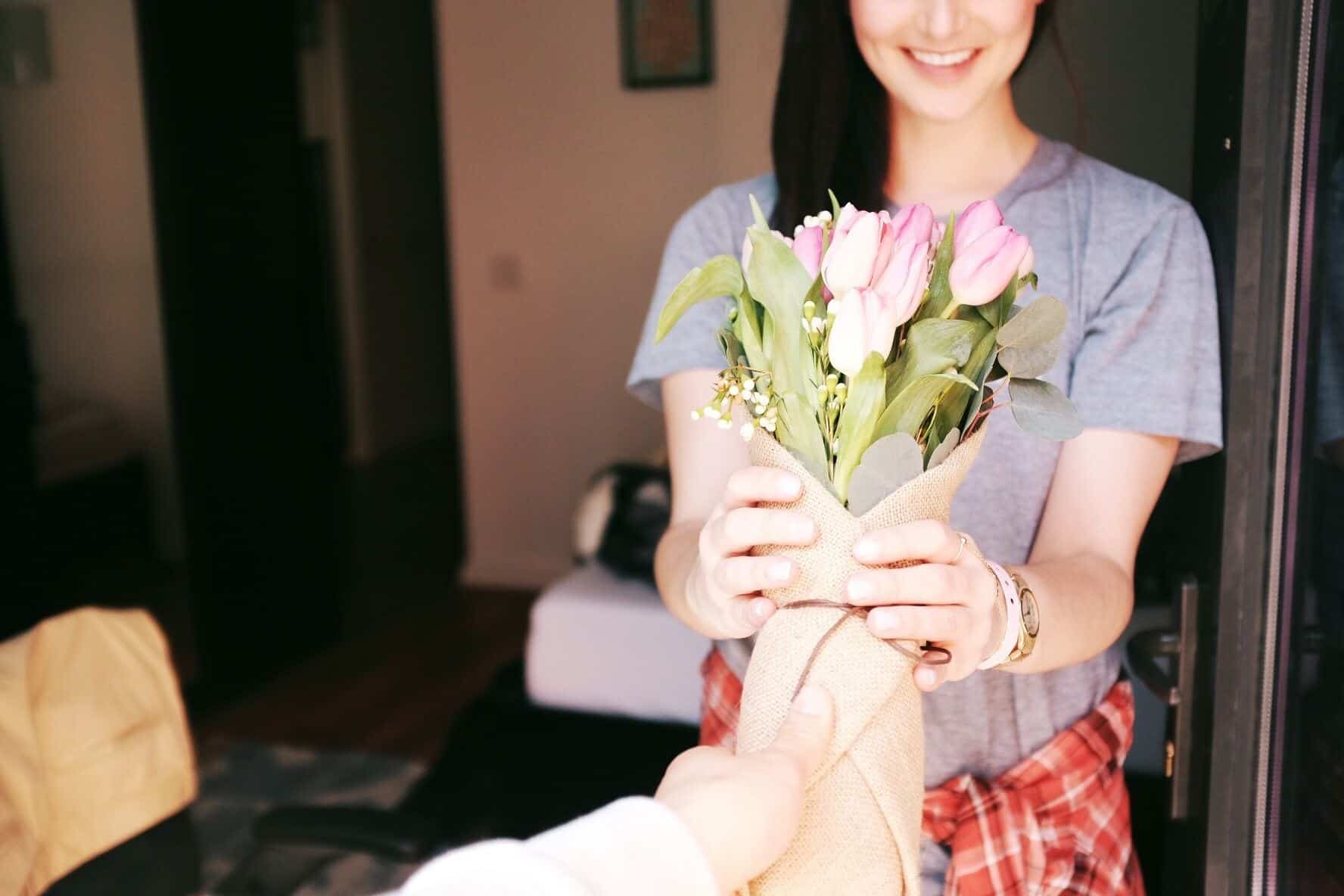 Below is our list of the best personalized Mother's Day gifts, which includes the following categories:
– Personalized (many are customizable) gifts for mom
– Gifts that give back for moms who support a cause
– Local gifts for Columbus/Ohio moms

Grab a printable version of the list if that's easier.
I love giving the perfect gift. The feeling that I've found just the right thing for a close friend. Or one of my sisters. Or an appreciated teacher. Or a hard-working spouse. Something that is so them.
But life gets crazy, and holidays have this weird habit of popping up on a recurring basis, so gift-giving sometimes becomes just something else on the to-do list. For most of my gift giving, I turn to my BFF Amazon Prime. I high-fived my 8-year-old after we ordered gifts for two upcoming birthday parties in 5 minutes while sitting at my daughter's gymnastic practice.
Other times, Amazon just won't cut it, and I want to do something special. Personal. Because it matters.
Last fall, I read the book Giftology by John Ruhlin about the art and science of gift giving on the corporate scene (you can grab it from Amazon during your child's next sporting event). His message to companies who want to build real relationships with existing and potential customers to ultimately gain clients and grow is to do that through authentic and meaningful gifts. He shows that it's a proven way to win hearts and minds because it's a way to show you're listening and you care.
I had two big takeaways from the book:
1) Accept that gifts matter
2) Make the gift all about the person and not about you
Gifts matter. Even though gift giving/receiving isn't my biggest love language, I still love giving a thoughtful gift or getting a gift that shows someone knows me or listens to me or loves me. Gifts can be things or experiences (I wrote a whole post on experience gifts for people with enough stuff).
Give the most thoughtful thing you can within your budget. This means making the gift all about the person and not about you. I helped a local company a few years back and they sent me a company mug with a thank you note. I appreciated it. If I help a company and they send me a mug from my alma mater or with MY company logo and a thank you note – I am wowed.
Based on Ruhlin's successful strategy, I've come to two conclusions about Mother's Day gift giving.
1) Being a good mom can be a thankless job. Show appreciation with gifts.
We like kind words and gestures as well, but give moms gifts. It can be small or inexpensive as long as it's thoughtful.

2) Make the gift all about the mom and not about you.
Listen to what she says, consider who she is and do a little digging to find a gift that's all about her.
Personalized (Often Customizable) Gifts for Mom
Abby Kate Home Customized Handwriting Pillows (15% discount with code "SALTEFFECT")
This item is a triple threat: it's personalized, local AND gives back. Abby does beautiful work and offers other local designs, but we took one look at these pillows featuring personalized handwriting and that was that.
What does it cost: $40 [Use the code "SALTEFFECT" for a 15% discount]

Red Giraffe Customized Cuff Bracelets
Founded by an Ohio University grad (go Bobcats!), Red Giraffe now has four storefronts in the greater Columbus area: Short North, Grandview, German Village and Easton. RG also sells jewelry in 50+ retail locations nationwide and online. We chose these cuff bracelets because there is more room for custom text, but they also have customized necklaces. I'm a fan of Red Giraffe. A student gifted me two pairs of earrings a couple years ago and the woven gold studs have become my almost every day pair.
What does it cost: $20
Custom Envy Apple Watch Bands (20% discount with code "salteffect")
I chose to highlight the Apple watch bands, but Custom Envy offers all kinds of custom products: phone cases, beach towels, mugs and more. I designed my current phone case on their site and you can play with fonts, photos and designs and see exactly how it will look before you buy. Bonus! Custom Envy is also owned by a local couple.
What does it cost: $49.99 [Use the code "salteffect" for a 20% discount]

Handmade Mugs to Order: Artifact Mug
When you order a mug from Artifact Mug, the potter asks 10 questions about the person you plan to give it to and crafts the mug based on those answers. How cool is that? This company was recommended to us by a working mom who received an Artifact Mug and loved it.
What does it cost: Call or complete the online form for pricing. As a custom product, prices run higher.

Books For Moms Who Love to Cook
Dinnertime Survival Guide is a collection of not only recipes but tips on feeding families with crazy schedules, tight budgets and picky eaters. Author Sally Kuzemchak is an Ohio mom and author of the blog Real Mom Nutrition.
A registered dietitian, Sally gave us helpful tips for our post on 7 Simple Ways to Eat Healthier on the Go.
What does it cost: $16.90
The Vegetable Butcher is written by Cara Mangini, founder of Columbus-based restaurant Little Eater. The broccoli frittata I had there made me a believer in the power of properly butchering vegetables. You could even pair the book with a gift card to Little Eater, where mom will see her new book proudly displayed.
What does it cost: $20.36
Books For Moms Who Make Houses Homes
I'm far from a decorating diva, but I'll still be first to sign up for lessons from Joanna Gaines on how to make a space beautiful. Her latest book is Homebody: A Guide to Creating Spaces You Never Want to Leave.
What does it cost: $23.99
Gifts That Give Back for Moms Who Support a Cause
4 Things Personalized Tote Bag from The Shop Forward
Half the fun of this product is choosing the four words or phrases you want it to display. I have one sitting in my house right now to give to a friend for her birthday – it was a pretty quick text conversation with a few other friends to decide on the words. We know her pretty darn well.
Who does it help: All products sold by The Shop Forward support programs and organizations working to help others around the world. This tote is an espwa product (espwa means 'hope' in Haitian creole), and supports spreading HOPE throughout Haiti with each purchase. Learn more about The Shop Forward mission.
What does it cost: $39.95 + shipping

Purses & Jewelry from Noonday (Free shipping on orders $100+ if you purchase through the SALT effect link)

This established company continually comes out with new and beautiful items created by artisans. I loved this bag for spring and summer with the stripes and a size big enough for all the summer junk I seem to accumulate.
A mom in our area serves as an ambassador and will provide free shipping on orders over $100 until the end of May 2019.
Who does it help: Noonday partners with artisan businesses and helps them grow sustainably and create dignified jobs for people who need them. Learn more about the Noonday mission.
What does it cost: $135, [FREE SHIPPING if you purchase through the SALT effect link]
I had to throw these in as a lower-cost item that still supports Noonday. I also love them.
What does it cost: $30
[If you add other items and hit $100, you can get FREE SHIPPING if you purchase through the SALT effect link]
Yes, it is a glass water bottle. But it's shatter resistant and lightweight with a leak-proof bamboo cap. They come in eight different colors and can go straight in your purse. The only downside is that they aren't dishwasher safe.
Who does it help: For every Soma Bottle purchased, a donation is made to charity to support safe drinking water projects globally.
What does it cost: $30, FREE US SHIPPING
TOMS
Morning Dove Heritage Canvas Women's Sneakers
TOMS was on the forefront of the wave of give-back companies with its buy one, give one model. A whole lot of moms out there have the original TOMS model, but TOMS is stepping up its game – pun intended. Kristie got these beauts in a recent Stitch Fix box (I was jealous). I also fan-girled over the flats below that a working mom friend of mine rocked at a holiday party.
Who does it help: TOMS donates a pair of shoes for every pair purchased, but they also launched a new campaign against gun violence in late 2018. Learn more about what TOMS is up to.
What does it cost: $59.95
What does it cost: $84.95
Woodchuck USA Mama Bear Journal
We've talked about Woodchuck USA's products before, but they're pretty amazing. Their BUY ONE. PLANT ONE® program was founded in 2017 and they've already planted more than 1.3 million trees on all seven continents. They do custom work and constantly release new designs, including some mom inspired items like this Mama Bear journal.
What does it help: Reforestation
What does it cost: $35
Milk and Honey Tees "Eyes Above the Waves Gear
Kristie and I found these on Instagram. The products caught our eye, and when we saw it was a give-back company we gave a big cheer. This is a song lyric from "Oceans" by Hillsong United: "I will call upon Your name, and keep my eyes above the waves." A good reminder when life gets rough.
Who does it help: Purchases help fund Africa New Life's Dream Beauty Academy, a program that offers job training, childcare, and discipleship to vulnerable women in Rwanda.
What does it cost: Tank – $34; Lightweight long-sleeve – $42
Ember and Flow Handmade Big Brass Hoops (30% off entire order with code "MOM")

Ember and Flow Handmade jewelry is inspired by the structure and fluidity of the natural world. Each piece is completely handmade in Cleveland by Sophie, the artist behind Ember and Flow. For custom orders, email emberandflowhandmade@gmail.com.
Who does it help: A percentage of all profits go to various causes ranging from the environment to human rights.
What does it cost: $60 (30% off entire order with code "MOM" at checkout)

Local Gifts for Columbus & Ohio Moms

I went to a Made Local Marketplace holiday event awhile back and was reminded how many people in the world are so much more talented in the art department than me. I went home with an adorable Ohio tank top and a couple gifts and I followed Made Local Marketplace on Instagram. This mug came through my feed this week, and I loved it! It actually comes in eight colors and 10 different states.
What does it cost: $30

Local Cocktail Kit: ROOT 23 Simple Syrup & Watershed Distillery Spirits
Founded by two Columbus-area working moms, ROOT 23 sells simple syrups. No, not pancake syrup. These syrups are used to make cocktails or in baking. This grapefruit basil sounds delicious to me, and you can order a single larger bottle or try a few with the Spring Gift Mix, which includes cherry almond, grapefruit basil, cucumber habanero and pear rosemary. Pair a bottle of ROOT 23 syrup with liquor from a local distillery like Watershed (see below) for a local cocktail kit.
What does it cost: Single bottle (12.7 oz) – $13.99; Spring Gift Mix (4, 4 oz) – $29.99
Pick up bottles in liquor stores across Ohio or directly from the Watershed Distillery bottle shop just north of Grandview (or order online). The Watershed bottle shop also sells the ROOT 23 Gift Mix if you want to pick both up in one trip. This distillery also runs a kitchen and bar in its production facility.
What does it cost: $27.99 – $39.99
Local Coffee Kit: Crimson Cup Coffee & Electric Grinder
I learned a lot more about Columbus-based Crimson Cup's Friend2Farmer program over the last year. Any coffee the company sells with the Friend2Farmer orange circle sticker means Crimson Cup has a long-term working relationship with not only the farmers who grew the coffee but their community. They've been to the farm. They've supported the area with education and resources and a commitment to work with the farmers long-term. I chose to highlight this blend from Guatemala as a tribute to the heritage of Kristie's son, who is Guatemalan.
What does it cost: 12 oz bag – $11
I received a bag of Crimson Cup beans as a gift last fall, and then I asked for a coffee grinder for Christmas. It feels like a treat to grind and then brew my own beans and sit down with a favorite mug.
What does it cost: $16.95
A Massage: Dublin Massotherapy (10% discount if you mention"salteffect" when you book)
Massages can be a relaxing treat, but they can also help with anxiety, pain, fatigue or headaches. Catherine McMonigle, LMT, NMT, with Dublin Massotherapy is a working mom who has worked with the Columbus Crew SC. My SALT effect co-founder Kristie also gives her rave reviews.
What does it cost: 60 minutes – $75; 3 one-hour sessions – $200 (10% off if you mention SALT effect when you call to schedule)
DIY Candle Making at The Candle Lab
The Candle Lab has several location in Columbus, Cincinnati and Pittsburgh. You can purchase a gift card for mom and a friend to spend an hour pouring a candle with a scent of their choice. Come on Saturday or Sunday of Mother's Day weekend for the Mother's Day Package: make-your-own candles, mimosas, sweet treats and a photo. If you head to lunch nearby while your candles cool, they'll deliver them table-side for free.
What does it cost: Mother's Day Package – $49/pair or $25/single; gift cards available for purchase in any amount
Help With…Anything: Columbus Personal Assistants

This local company provides assistance with household needs for busy families. They can handle things I never even considered outsourcing: making purchases/returns, dealing with customer service, grocery shopping, meal prep, organizing, chores, laundry or even research projects.
What does it cost: Depends on needs. Packages start at $180 per month.
Grab a printable version of the this list of personalized gifts for moms.
Related posts:
– 26 Experience Gifts for Families With Enough Stuff
– 35 Affordable and Meaningful Gifts That Give Back