5 Reasons to Try Stitch Fix During the Pandemic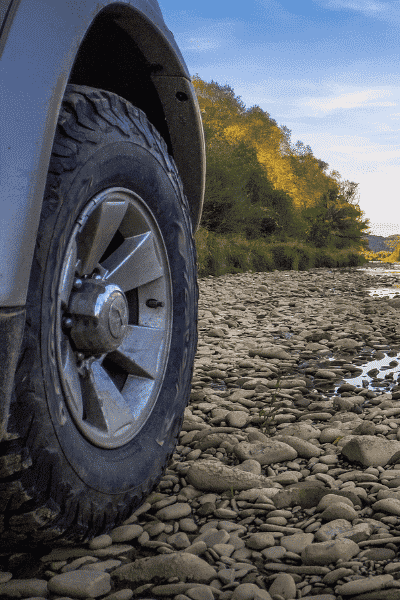 Over the past several years, I've almost completely stopped doing my own shopping. The personal shoppers at Stitch Fix send clothes to my front door that fit my style and my body. Hear me on this: THEY SEND ME JEANS THAT FIT PERFECTLY! You may be working from home or balancing finances, but this still might be the perfect time to try Stitch Fix out if you're curious. It's not a subscription service, and you can use our SALT effect referral link to get a $50 credit so there's no risk.
I'm no fashionista, but I care about clothes. I think it's a good goal as a 40-something working mom to be a little trendy and get a few compliments on my outfits here and there. The problem is that I'm not a big fan of shopping or spending lots of money on clothes. I take a once-a-year day trip to the outlet malls with my girl tribe, and I love that. Mostly the socializing and hunting for sweet deals aspects if I'm being honest.
But milling around a store looking for a new pair of flattering black work pants? Boo.
Bouncing from store to store looking for just the right dress for a holiday party that doesn't break the bank? Double boo.
Shopping for new jeans? Can't even.
Add in a pandemic where I have to wear a mask when I shop if the stores are even open…no thanks.
A couple years ago, I tried Stitch Fix for the first time. It's a mailed-to-your-home personal styling service. You fill out an online style profile and give your measurements to start. This helps ensure that the items sent fit your style and body. Then when you request a "fix," you receive a box with five items. You can say in advance whether you want things like shoes or jewelry or coats to be potentially included.
You pay $20 to get a box, and that $20 goes toward anything you purchase – so if you buy any of the five items in the box, you don't "lose" any money. And if you keep all five items, you get 25% off the total price. Put anything you don't want in the provided bag (postage already included) and drop it back in the mail. I love that there's no subscription required. When you want a box, you request it along with any specific items you'd like to see.
For the first year I used Stitch Fix, I requested a box here and there when I needed something specific and really didn't have time or inclination to shop. It was fun to get a box of clothes on my doorstep, but what hooked me was how well the items fit my body.
Especially the pants. My body is a bigger size on the bottom than on the top – and I'm curvy, so shopping for pants has never been fun. A friend's mom encouraged me to request a pair of jeans, and it changed my world to get a pair of jeans on my front step that fit beautifully and didn't stretch or wear out after a couple wears. Solid gold.
(Kristie uses Stitch Fix too, and has never sent back a pair of jeans. She's as amazed as I am that they fit every time. How does that happen when we can spend hours at the store trying on what feels like thousands of jeans…only to go home mad at the world without a single pair to show for our trouble?)
In general, the price points were high for me, so it was just a special occasion kind of a thing. I started asking for Stitch Fix gift cards for my birthday or other holidays and treating myself a few times a year.
Then Stitch Fix leveled up by offering me a Style Pass. For $49 a year, I now get a box every month with no financial obligation beyond spending that $49 sometime during the year. Sold! I just renewed my third year of Style Pass, and over the last three years Stitch Fix has become my primary way to shop. Sometimes I keep nothing, sometimes I keep all five items and score the 25% discount. Other times I keep one favorite.
It may seem like a weird time to talk to other working moms about shopping, since we're working from home and finances feel a little precarious right now. But I have five reasons why this is the perfect time to check out Stitch Fix.
1. Your ability to do things for and by yourself is limited
Maintaining distance from friends and coworkers means that we've spent a whole lot of time with our families. It's hard to get a moment to ourselves. The ways we might normally treat ourselves – a night out with friends, a trip to the spa – also aren't happening right now. It's fun to see that Stitch Fix box on the front step and carve out a time to lock myself in my room and try on some new clothes.
The Stitch Fix website and app also have a fun Style Shuffle feature that I jump into when I need a quick mental break. It goes through items and you give them a thumbs up or down, and your opinions add to your style profile and help your next box be more customized.
Once you have a Stitch Fix account, you can use the Style Shuffle feature on the website or app to give items a thumbs up or thumbs down. It's fun, and it builds your profile and helps get your style just right in the next box.
If you're brand new to Stitch Fix, the first step is taking a style quiz, and even that's pretty fun.
Make sure to use my referral code and you'll get a $50 credit if you decide to try a box. You're not setting up a subscription – it doesn't work like that!
2. You've cleaned out your closet and know what new staples you need
The extra time at home has translated into closet clean-outs and other organization we've been meaning to do for a long while. The way I've justified relying on Stitch Fix for my shopping is that I buy fewer and higher quality items. So many times, I would buy Old Navy jeans or cheaper shirts and they would stretch or shrink. Or I would wear something once and realize the fit wasn't that great to begin with. Almost all of my jeans and work pants are from Stitch Fix. So are my favorite work shirts and sweaters, my daily purse and a pair of leopard print TOMS flats that go with almost everything. If you've identified some wardrobe staples you lack or need to replace, make specific requests when you schedule a fix. You can ask for a new black blazer or casual tennis shoes or joggers and they'll see what they have in stock.
3. It can save you money
Stick with me a minute on this, because the prices on Stitch Fix were higher than I was used to paying and I don't want you to have sticker shock if you try a box. Most of the shirts in my boxes are in the $40ish range and jeans and pants tend to run $70-80. But what I found was the price point makes me consider carefully before purchasing. The things I keep are good quality and a spot-on fit – after all, they're sending me clothes based on my measurements like a personal shopper. They carry plus and petite sizes as well, so no tailoring needed (Kristie is a petite, so this is a big deal for her.) And when you like all items in a box, you score the 25% discount and that makes a big difference.
So now my closet has fewer clothes, but I want to wear them all and they fit really well. I actually spend less on clothes each year than I used to even though each item with Stitch Fix costs more. If you're interested in trying Stitch Fix for free, you can use my referral code for a $50 credit. This will likely cover the cost to keep an item from the first box you try, so there's no cost to you.
4. Your wardrobe has drastically changed
I typically rely on Stitch Fix for work apparel, but can make requests each month for the upcoming box. I'm working from home and dressing much more casually, so my most recent box included a pair of workout pants and a cowl-neck athleisure sweatshirt.
The app has a new feature that allows you to see things you've purchased styled in complete outfits. So if I click on "Mary's Looks," I see complete outfits to get ideas on new ways to style what I already have. I can also click on and buy anything styled with the item I already own.
The arrows point to things I've bought over the last few years. The app gives me options on ways to wear them, which is helpful since I'm dressing down right now. If I like what I see, I can click and buy the other items.
The Buy It Again feature lets me look at other color options for things I've purchased or repurchase them (like a purse or pair of shoes that needs to be replaced).
I bought this black and white shirt in a previous fix. Now in the Stitch Fix app I can see other color and pattern options available for purchase.
5. It supports a female-owned business and its employees
Katrina Lake started Stitch Fix in 2010 with not much more than an idea and a few friends willing to be her guinea pigs. Check out Lake's interview on NPR's How I Built This to hear the interesting story of how she grew to over a billion dollar company in 10 years.
As a result of shelter at home orders in several states, Stitch Fix closed two distribution centers, but it's working to take care of its employees. The company established a Warehouse Single Parent Childcare Crisis Program and an Employee Assistance Fund. To accommodate customers, it implemented stronger safety protocols and extended the time you have to try on and return clothing from three to 10 days. My April box was slightly delayed, but the company communicated with me about the delay and my May box arrived right on time.
Bonus!
6: Stitch Fix will also send men's and kid's clothes straight to your house

Stitch Fix also curates boxes for men and for kids. If you're temporarily avoiding shopping trips in masks, it's an option. My husband tried a box last year and kept a puffer coat that gets compliments every time he wears it. I haven't tried the kid boxes yet, but my daughter asks about them every time she sees my new box arrive.
Kristie's husband has tried several boxes and recently kept a sport coat and pair of shoes. He almost always has to have sport coats and suits tailored, but this one fit perfectly, so it was a no-brainer. Her boys tried a box last summer and they kept a few things from it. She may do it again soon because she was impressed by the quality of the items and the relatively low price point.