Top 10 Essentials for Ohio's 2:00 Wine With DeWine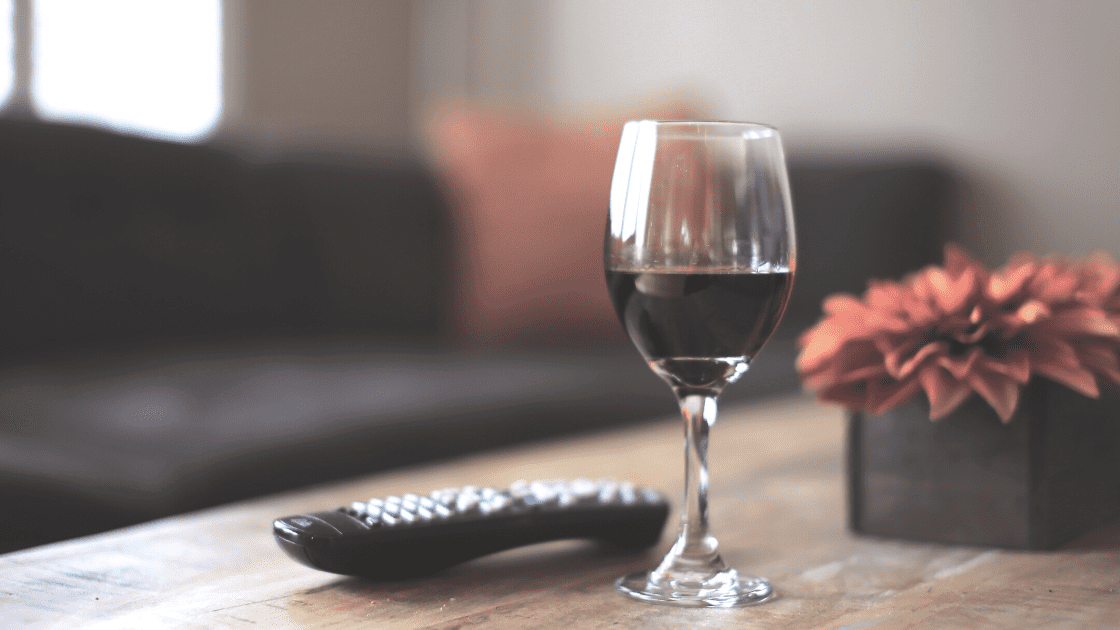 Wine with DeWine and Snackin' with Acton have become afternoon staples for Ohio residents. In a time of isolation, uncertainty and fear, we tune in daily at 2pm for Coronavirus updates and messages of optimism, hope and kindness. This list of 10 essentials honors Ohio's leaders and supports small businesses.
A few of the links below are affiliate links, so we may earn a small commission. We appreciate your support!
Someday when I look back on this time of uncertainty, isolation and fear, I'll remember the significance of 2pm in Ohio. I'll probably be able to recall some details of the Coronavirus pandemic because our leaders were proactive in response to the danger, transparent in reports of hospitalizations and deaths, realistic about what to expect, and firm in their directives to all Ohioans.
But I'll never forget the stories of hope, optimism and kindness that were woven throughout those daily press conferences because that spirit inspired Wine With DeWine and Snackin' With Acton (and now maybe Java with Jon).
Governor Mike DeWine regularly shines a light on the good around our state–talking to reporters about social media posts, closing out a press conference with a song from my alma mater, Malone University, sharing a story about his late father who had faith the daffodils would bloom in the spring, celebrating Dr. Amy Acton's inspirational leadership with a video on National Doctor's Day.
Dr. Amy Acton is able to simultaneously warn us about what's coming and calm our fears by empowering us with information we can understand and assuring us that our most heroic act is to just stay home. She reminds us to take care of ourselves, check on our neighbors, be kind to others, eat when we're hangry, take naps when we're tired and binge watch tv when we can't do much else.
These are the stories we'll retell to each other and share with future generations someday. For now, Ohio's leaders are a bright spot in a bleak present, reminding us that we are all in this together. You can support an Ohio small business by ordering a t-shirt or a glass and by sharing this post. We'll see you at 2.
You can find several versions if you search Etsy, but this one was my favorite.
On the day that Governor DeWine signed the statewide "stay at home" order for Ohioans, Dr. Amy Acton had this to say: "There is no time left. Listen to what Italy is telling us. Today is the day. We must do everything we can in our power to protect the people on the frontlines – the first responders and healthcare workers. Do not be afraid. I am not afraid. I am determined. Everyone is being heroic right now. Every action we take matters. This is our one shot."
Homage is one of our favorite brands–you'll never find a more comfortable shirt. This shirt was inspired by Dr. Amy Acton and all healthcare workers who are keeping us safe. Proceeds support Huckleberry House, a Columbus nonprofit who helps at-risk youth. (If you're new to Homage, use this link to get $20 off your purchase!)
On March 22, Governor Mike DeWine signed the statewide "stay at home" order. He also offered these encouraging words: "We're Ohioans, we're Buckeyes, we're strong, we can get through this, we can do this." Homage created these shirts and partnered with the American Red Cross to encourage Ohioans to donate blood. (If you're new to Homage, use this link to get $20 off your purchase!)
I love the rest of Dr. Amy Acton's quote on the day that Governor DeWine signed the statewide "stay at home" order for Ohioans: "I already envision a future that is full of hope. Hope is essential. I see a vision of a future that is brighter than we have known. I know it in my heart and soul. Please, don't feel like this is pulling us apart, I believe this is binding us to each other, but it must be all of us who makes these sacrifices."
I just got this mug in the mail today and I love it! We featured it in our Mother's Day gift list and I decided to order this week when I saw that Halley (the owner of Ice and Dust Pottery) placed a few mugs around her town to be found. At a time when it's hard to figure out how to help others, I loved her generosity and celebration of Ohio. And if "Java with Jon" takes off, we'll be ready!
From the new state resource, Together Ohio: "Ohio officials are developing strategies to respond to the COVID-19 pandemic and the concerns and uncertainties it brings, but they cannot flatten the curve on their own. Every Ohioan has a part to play in helping to save lives. For many, this will mean staying at home. For others, it will mean taking care of the most vulnerable among us or providing healthcare, food, education, information, or the things we need to stay safe at home. We are all in this together, Ohio."
My State Threads has created a way for small businesses, bars and restaurants to raise money and continue to pay employees during this challenging time. For every rocks glass purchase, $3 supports a group of small businesses. (If your small business needs some help, check out their form to print custom t-shirts.)