52 Super Fun Things for Teens to Do to Beat Boredom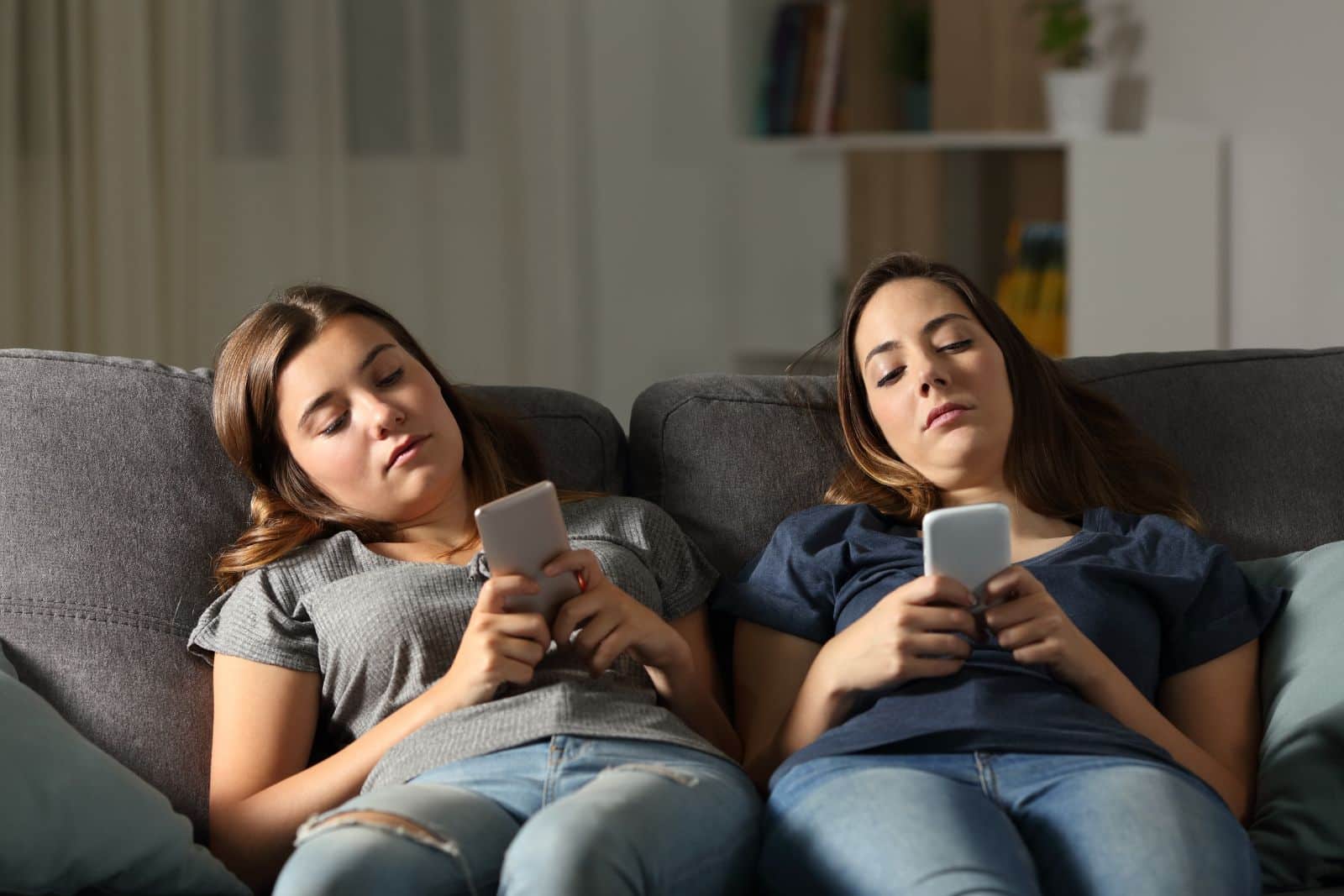 These boredom-busting activities offer something for teens looking for something new to do at home or out and about to get them off screens. There are also suggestions for things to do that give back, keep them active or help them make some money.
Some of the links below may be affiliate links. At no additional cost to you, we may earn a commission if you click through and make a purchase. Thanks for supporting us!
The saying in our house is never tell Mom you're bored, or you'll risk finding yourself cleaning. Or worse yet, emptying the dishwasher! All joking aside, I need to balance the busyness of my teens' lives and let them have some much-needed downtime. Being bored once and a while can be a healthy respite.
Of course, they could look for a part-time job for times when they have long stretches of free time, like summer vacation. Some jobs may have age restrictions, so they may need to do a little investigating. Applying and interviewing for a job are great life skills for them to learn.
Scooping ice cream, bagging groceries, mowing lawns, and working at a summer day camp are just a few ideas for common teen summer jobs. Our high school posts a job board for kids to check out. Maybe yours does as well.
But for those days when teens tire of loafing on the couch playing video games (do they ever tire of that?) or you tire of hearing "I'm bored" for the umpteenth time, this super fun list of indoor and outdoor activities will be a sanity saver.
I suggest bookmarking this boredom-buster post. Or write out these ideas on slips of paper and put the slips in a jar; then, when all else fails and boredom sets in, tell your teen to pull a slip of paper from the jar. Boom! An instant new idea of something for them to do that can be fun and rewarding and doesn't involve endless scrolling on social media.
And if you're looking for ideas of things to do with your teens, we have some ideas for fun activities parents and teens and can do together.
At-Home Activities
Sometimes teens aren't looking to go out and do something, but they need something fun and different to do at home. Jump to this list when they come asking and you're out of suggestions.
1. Create a tournament of games
In the days of social distancing, when our household was super bored, we created a tournament of our favorite board games. It was fun for the whole family and something you could easily replicate with your favorite card games or video games.
My teens selected staples like Monopoly and new favorites like Half Truth and created a bracket listing of games on posterboard that was hung for months in the kitchen. Anytime boredom struck, we looked at the poster board and pulled out our tournament's next match. We had some friendly competition, and once our bracket was complete, one family member was crowned king of all games.
2. Host a themed dinner party
Your teen can have fun hosting friends or family members at a dinner party they create themselves. We do this occasionally to liven up family dinners, especially on long, cold winter weekends.
Select a theme; a Hawaiian luau has been popular with my teens. Then they can plan a menu, shop for groceries, make decorations and select a music playlist to accompany the theme. The teens do all the cooking. Just be prepared. You will end up on clean-up duty!
3. Call a family member
If relatives are not nearby, what about a phone call to Grandma or a video chat with cousins? It's an excellent opportunity to just say hi and check in with those loved ones they may not see very often.
4. Do a jigsaw puzzles
No matter if there are a few minutes or hours to fill, jigsaw puzzles are great. We keep a table with a puzzle going most of the year in our house.
5. Plan a vacation
Sometimes traveling with teens can be rocky, so why not involve them in planning your next family getaway? My son loves to devour guidebooks, videos, and travel blogs to help create a list of must-see sights and experiences.
Bonus: it gets them excited for the trip, helps you with your research, and guarantees some great family memories.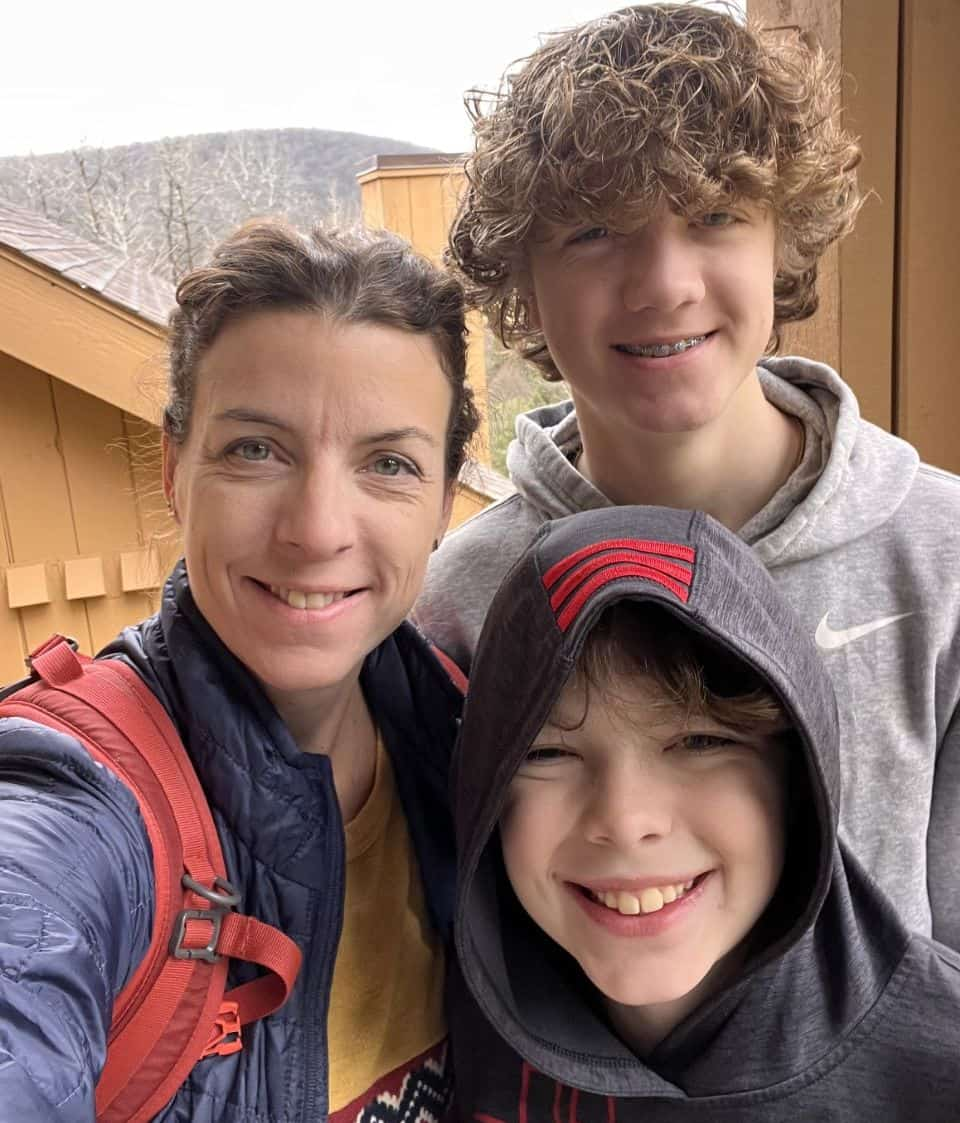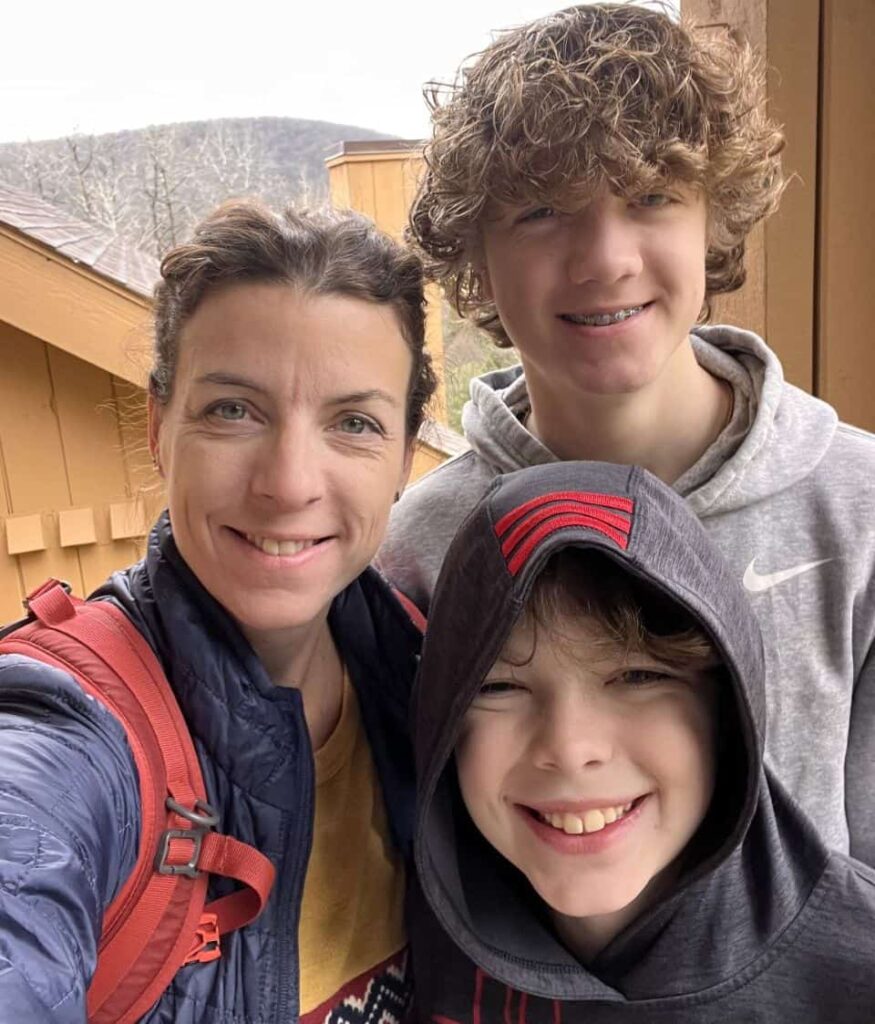 6. Host a movie night indoors or outside
Pick a new or classic movie to enjoy as a family or invite some friends for a bigger crowd. A little popcorn with seasoning options makes it seem more festive. Outdoor movies are a blast when the weather is good if you have a projector.
7. Journal or write short stories
Journaling is an excellent tool for teens, whether they want to organize things like a bullet journal or just free write. Teens who enjoy writing can spend time crafting short stories or poetry and let their imaginations run wild.
8. Make a vision board
Encourage your daydreaming teen to create a vision board to inspire them to never give up on their dreams using arts & crafts materials.
Canva also offers digital vision board templates teens can play around with. The free version of Canva is something teens can use for resumes and other projects, and the pro version gives access to all kinds of stock photos and other features for a very reasonable price.
9. Put together a big kid LEGO set
Yes, Lego is not just for young kids. Have you seen the fantastic line of Lego architecture kits? Or the flower arrangements?
10. Make a playlist
Did you spend endless hours as a teen making mix tapes with cassettes and a boom box like me? Designing a curated playlist of favorite songs is still a favorite activity of teens, even if technology has changed.
Spotify is our pick for the best platform because you can get a Premium Family account that allows 6 premium accounts for family members (no ads, plays offline). We also love Spotify because when teens graduate, they can move to a Student plan that is super cheap and includes Hulu.
11. Explore on Google Earth
My teens can get lost while traveling the globe with Google Earth, exploring all the places they are curious about.
Globle is also a fun geography game. You're trying to guess what country the game has in mind so you keep entering countries and it tells you if you're warmer or cooler until you guess the right one.
12. Meditate
Developing a meditation practice is beneficial for both mental and physical health. Apps like Headspace for Teens are easy for them to learn and develop healthy habits (Headspace is free for teens 13-18 in the US).
13. Listen to audiobooks
Audiobooks are a great way to turn your teen who doesn't enjoy books into reading. Or sometimes book-loving teens enjoy listening to a good page-turner while they walk the dog. For audiobook options, check out Audible or your local library.
14. Do Sudoku or crossword puzzles
Puzzle-loving teens will enjoy this workbook of Sudoku puzzles or challenge them to the crossword in your daily newspaper.
15. Make a time capsule
Teens can have so much fun assembling their own time capsule to dig up in later years. Fill it with high school memories, a little photo album, and other meaningful things. Then have fun and a few laughs at a date and time in the future with a walk down memory lane, uncovering all that they stored away.
16. Do a virtual museum, zoo or aquarium tour
So many places now offer virtual tours or animal webcams, allowing you to check out cool places from wherever you are. My art-loving son has checked out the Louvre, and my daughter loves checking out different animal webcams from places like the San Diego Zoo.
17. Plan a family dinner (or create a family recipe book)
Have your teens plan dinner for a change. Taking this further, have them create a recipe book with all their favorite meals. They can make a printed or digital cookbook with easy recipes or cherished family favorites.
Assembling a cookbook with recipes and photos is a memorable project that will get everyone talking about Papa's homemade ice cream or getting your teens in the kitchen to bake cookies.
Canva is a free online design tool that has recipe book templates (and it's a tool teens should get to know for resume development and school projects). We love the affordable upgrade to Canva Pro, which unlocks extra tools and photos, but you can do plenty with the free version.
18. Make a family tree
For teens interested in their family heritage, working on an extensive and time-consuming project like creating a family tree could be very interesting.
The online design tool Canva offers a Family Tree Maker with templates teens can use for free.
19. Create an event calendar
A strategy I devised when my teens were little still comes in handy today. Each summer, I would comb the internet for free and fee-based events and programs in our area, pulling them together in a weekly calendar format. Now I recreate this calendar with options for older kids (no more pajama storytime at the library), but now get the teens involved in helping research, which ensures we fill the calendar with things of interest to them.
Artistic Activities
These ideas aren't just for teens who are super artistic. They just involve different types of art and music.
20. Do Origami
My daughter is obsessed with Origami, a paper-folding art. Introduce your teen to the art form with this set.
21. Draw or sketch
Art-loving teens like my son can spend hours with a sketch pad and pencils. I always keep supplies like this all-in-one kit on hand.
22. Make videos
Budding teen filmmakers are always looking for film ideas. Why not have them interview family members and create a documentary preserving family memories for generations? Or for music-loving teens, maybe filming a music video with their best friend for songs they've made could be fun.
23. Make music with GarageBand
Music-loving teens will enjoy playing around with GarageBand to produce their own tracks.
24. Make friendship bracelets
My daughter often gifts her hand-craft bracelets to friends for special occasions. And trading bracelets are all the rage at the Taylor Swift shows. My daughter has her eyes on this beautiful bracelet-making kit.
25. Color
Mandala-style coloring books like this are always popular and a way to relieve stress.
Out And About Activities
Teens can run out of ideas for places to go and things to do when they're ready to get out of the house. We have some new ideas for you to pass along.
26. Visit a coffee shop
Hanging at a local cafe with their best friend is a popular activity for teens looking to get out and socialize. Or better yet, they could get a part-time job at their favorite coffee shop or other local business.
27. Tour a college or university
Most colleges and universities have virtual tours on their website that your teen can check out on their own time. My teens have been scoping out many far-off campuses from the comfort of home. They have fun envisioning themselves on each campus, and we've been able to prioritize what schools they want to see in person this way.
You can also take a roadtrip to visit campuses within driving distance. You don't need to schedule an official tour. Just park on campus and task teens with finding: the workout facility, the library, the student union, a cafeteria. They'll get a feel for what different college campuses look and feel like.
28. Go Geocaching
Send the teens outside for this hike with an added twist of a treasure hunt using a geocaching site.
29. Go to the library
There's more to your local library than books. Many have a "library of things," allowing cardholders to check out many fantastic items. We've checked out a telescope before.
And some libraries have dedicated teen librarians hosting events for young adults. One of my daughter's favorite summer days was participating in Harry Potter-style quidditch games on our common hosted by the library.
30. Visit an escape room or create your own
Head to your local escape room or have your teens create an at-home one. Or have an escape room game like this on hand when the mood strikes. I made a Google doc of virtual escape rooms I stumbled upon online that my teens still enjoy when boredom strikes.
Active Activities
Get teens off screens and moving with these suggestions for getting out and active.
31. Exercise or try a new sports
A great way to shake off the doldrums of boredom is movement. Get some fresh air and go for a long walk, run, or bike ride. Try out a new sport like disc golf!
We have lots of fun backyard game ideas that are a blast for teens.
32. Create an obstacle course
A great way to get some fresh air and exercise and involve younger siblings to help build or run through the course.
33. Create a scavenger hunt
Teens can create their own, or you can grab our step-by-step neighborhood scavenger hunt guide and task teens with putting together a neighborhood hunt for friends.
34. Have a dance party
Clear some space, turn up the tunes, learn a new dance, or burn some steam dancing to their new playlist. This was my personal favorite as a teen. Getting the endorphins flowing is also a great mood booster.
Learn New Things Activities
This might be our favorite category because there are so many easy ways for teens to pick up new hobbies and learn new skills.
35. Practice driving
As a parent of not one but two teens, both with learner's permits, if there is a free hour with nothing going on, you better believe we are out getting more practice under their belt. This is also a great excuse to go for ice cream, too.
Before you head out, take a look at our list of the 15 parent-tested tips for teaching teens to drive.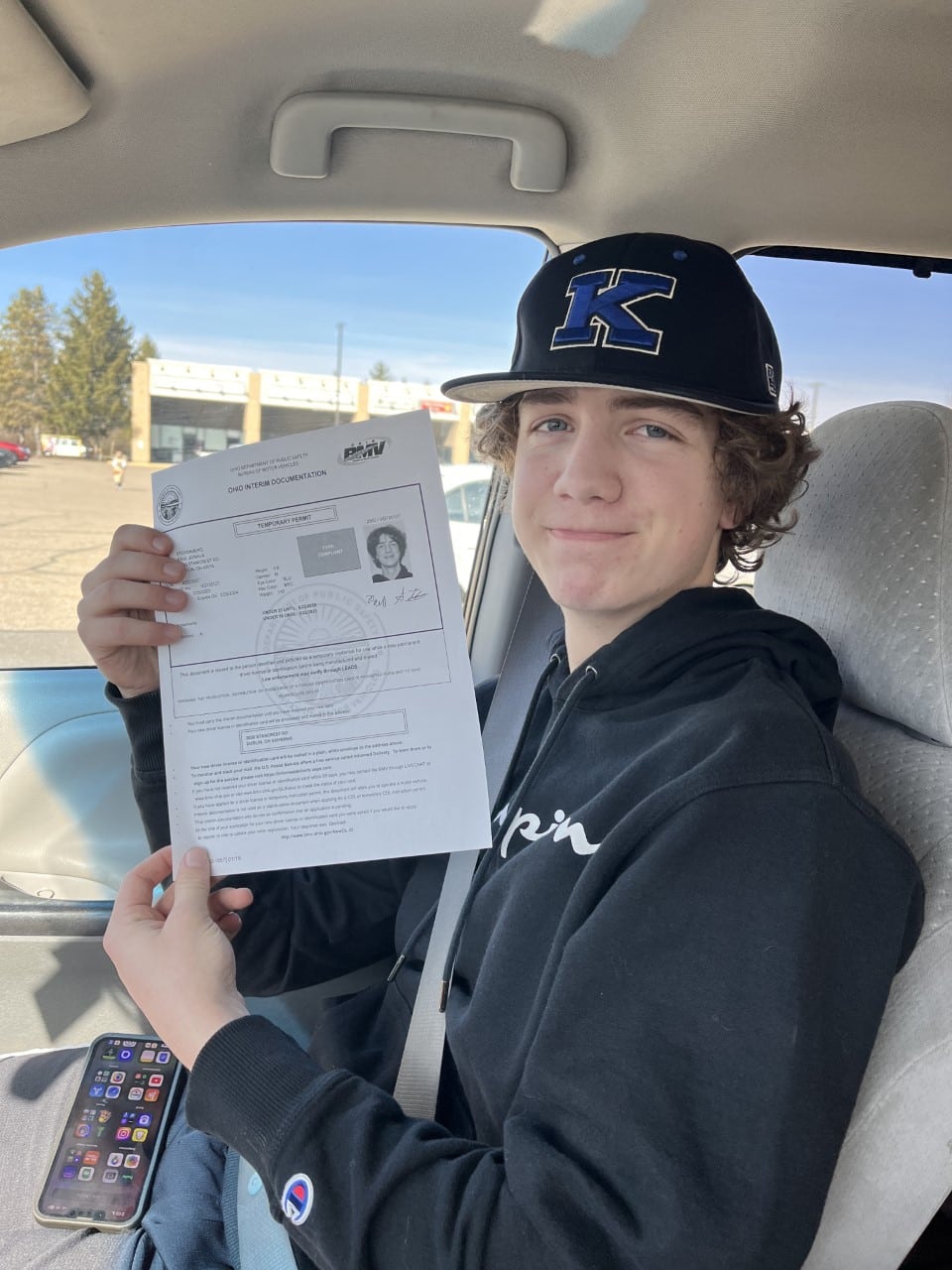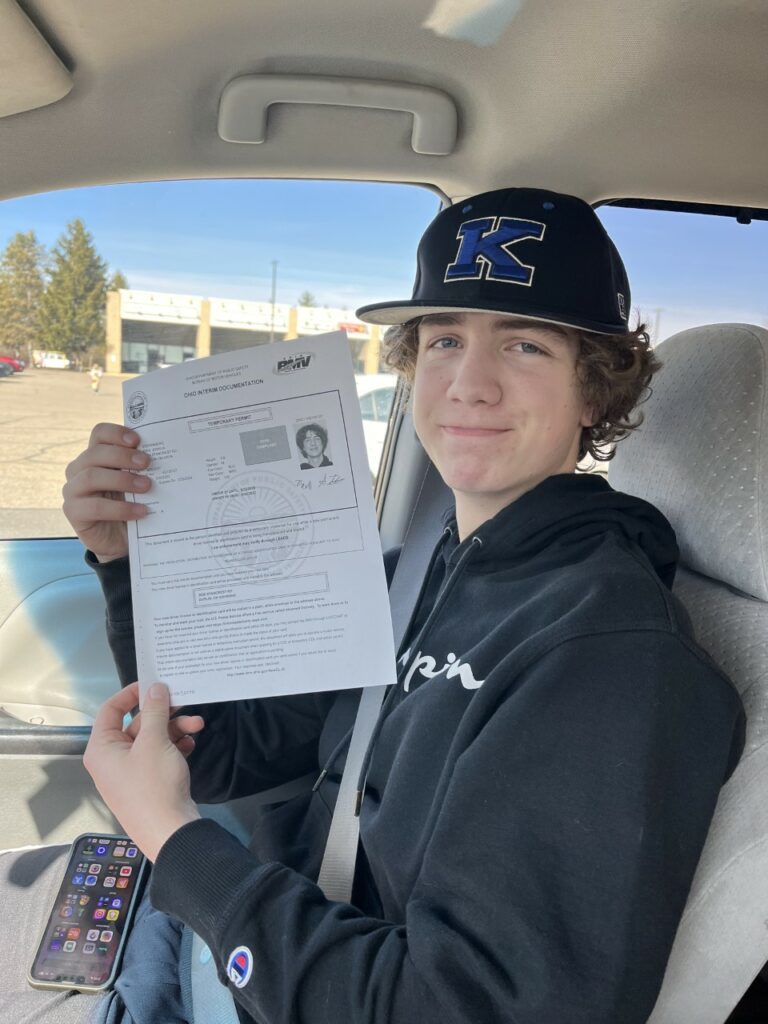 36. Take a CPR & first aid course
Learning an essential and life-saving skill in their free time is great. They can find lots of options for training with the American Heart Association.
37. Create a bucket list
Have your teen list all the fun activities they want to do now or in the future.
38. Job shadow or intern
One of the best ways my teen daughter will spend her summer days is by interning in animal care as part of a junior internship program with a local organization. She scored this great opportunity thanks to a career day at her high school. If your teen is interested in exploring careers, have them check with family members, friends of the family or friend's parents, and even their guidance counselor may have leads on job shadowing and internship opportunities.
39. Take an online course
Online courses can be an excellent way for your teen to explore a particular area of interest. I've been a fan of Outschool for years because of the wealth of course options, reasonable prices, and convenience. There are many fun classes on special interest topics and social clubs for teens to explore.
40. Take a safe babysitting course
This is a good option for younger teens to learn basic safety and childcare skills, whether watching younger siblings or looking to start a babysitting gig for extra money. Usually, your local recreation department or American Red Cross branch offers this course.
41. Learn a new skill
Sewing? Baking? Juggling? If you can't teach them, I guarantee there's a YouTube video for it.
42. Duolingo
Duolingo makes learning a new language fun with short, interactive games and tasks. My teens have enjoyed using the app to get familiar with different languages before a trip overseas.
43. Learn how to play an instrument
If your teen is interested in music, learning to play one is an excellent idea. They can find plenty of free instructional YouTube videos.
Learning how to play the ukulele has become so popular that our high school even offers this as an elective music course.
Giving Back Activities
If you need ideas beyond what we have here, check out our larger list of community service ideas for teens.
44. Volunteer
Do Something is an international non-profit organization that engages teens to create positive change. Teens earn volunteer hours and participate in various activities, such as calls to action or spreading awareness on a topic. They could also look to an area soup kitchen or animal shelter, as my daughter did, to put their free time to good use.
45. Check out Postcrossing
We started Postcrossing during the time of social distancing and were hooked. It's a fun way to learn about new places and add sunshine to someone's day. Create a free account, and then your teens will be off collecting and sending postcards worldwide. Great for teens with the travel bug!
46. Write letters to elders
Get out the stationary and stamps! Putting pen to paper and sending snail mail to grandparents or other family members can brighten their day. The organization Love for Our Elders can match youth with an older adult who would love to receive a note in their mailbox.
47. Make a blanket for Project Linus
Craft-loving teens may be interested in knitting or crocheting a blanket for Project Linus, a non-profit that sends handmade blankets to children ages 0-18 that are seriously ill or have experienced a traumatic event.
48. Volunteer for research
Zooniverse allows anyone to participate in science and humanities research as a citizen data collector. Your teen can scroll through various projects to find a topic of interest and then complete the work whenever they have time. Participating in this small way in so many exciting projects is cool.
49. Clean up litter at a local beach or park
Cleaning up a beach or local park they enjoy with friends is one of the best ways to give back to the community and show their environmental support. They can get others involved in this too and earn some community service hours.
50. Donate to a Little Free Library
Little Free Libraries are seemingly everywhere in our city. When my teens have nothing to do or read, they take a trip to scope out what's new or donate some books they want to pass on. My daughter loves to share her finds with her book club.
51. Make cards for hospitalized kids
Cards for Hospitalized Kids will send your teen's homemade greeting cards to kids in hospitals to spread some cheer.
Making Money Activities
Older teens can land more traditional jobs, but younger teens or young people with a lot of other commitments might need to get a bit more creative to make money in their spare time.
52. Offer pet care
Dog walking or other pet care is a nice way for your teen to show your furry family member some TLC. They could also offer pet care services to neighbors and family members.
53. Referee for youth sports
Many youth sports leagues look to older teens to referee games for younger age groups. Check your local sports association. Training is usually involved. This is an excellent way for your teen to stay involved with a sport they enjoy.
Written by Jennifer Donnelly, mom of twin teens.