Top 10 Things to Do With Tweens & Teens at Home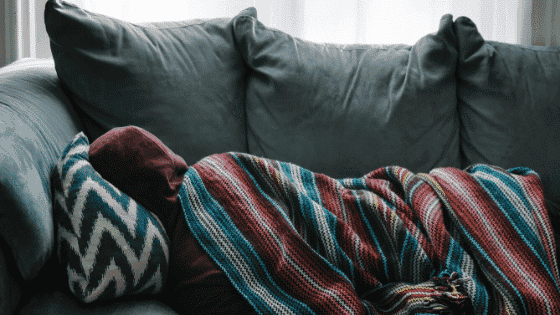 When tweens and teens complain about being bored, use our list of ideas to give them suggestions. These are great options for breaks from school, summer vacation or whenever your tween or teen has some downtime they need to fill.
This post contains some affiliate links – we earn a small commission if you purchase through our links, and we appreciate your support.
The forced slow-down of pandemic quarantine had some positives. One of them was our ability to find things tweens and teens can do at home. Without school, activities, sports and volunteer commitments, it became our responsibility to build a new routine and creatively fill the different roles those things play in our lives.
This list of activities is the result of that creativity (when we all had a little more energy for brainstorming ways to occupy our time). We've come back to this list because we love the ideas on here, and so do our own tweens and teens!
We pull from a few different categories: learn, create, help, move, connect and relax. It's important to be intentional – and encourage your kids to be intentional – as they begin to build their own schedules.
1. Expand Your Alexa Skills
We have three Echo Dots in our house. We primarily use them to play music, answer questions or set alarms, but the Skills & Games function on the Alexa app has some really fun things to keep tweens and teens entertained or even learning at home. Common Sense Media lists 19 great skills for kids and teens.
Here are a few examples:
Song Quiz.

Think

Name That Tune

where you pick the musical genre.
Travel Quest.

Kids get a virtual passport, answer questions and learn facts as they travel to different countries.
Escape the Room.

Using simple directions, teens search a virtual room, gather clues and solve a puzzle.

Would You Rather

and

Would You Rather for Family

(this is the more PG version)
The Magic Door.

An interactive adventure game.
Heads Up!

Alexa takes the popular app to audio, giving you clues so you can guess the word before time runs out. There are free decks of cards and then others you can buy.
Bingo.

Print Bingo cards and off you go.

2. Learn to Cook New Things
I'm planning to assign my tween some cooking responsibilities while he's home. It gives him something to do, helps me out and furthers my mission to make him the kind of man whose college roommate and wife thank me for teaching him basic life skills. Taste of Home has a list of 34 recipes teens should know by heart – you know, like quesadillas and pigs in a blanket. You can also place an order forAmazon Best Seller cookbook: Teens Cook: How to Cook What You Want to Eat and have it in two days.
A final option is registering for the Kids Cook Real Food eCourse (register until March 16 and then it closes until June). Though the beginner lessons work better for younger kids, the advanced video lessons cover knife skills, sauteing vegetables and making basic sauces and kids can watch and learn from home.
3. Become a LEGO Master
The 2020 Fox show LEGO Masters with host Will Arnett follows adult teams completing LEGO building challenges. Watch an episode on Hulu and then dust out bins of LEGOs to see how well you can complete the same challenge. Or watch enough to see the challenge, stop to build, and then compare your creation to the masters' work.
4. Tap Into Documentaries
Netflix has some great documentaries for tweens and teens, including I am Bolt, The Last Man on the Moon, Undefeated, He Named Me Malala, A Place at the Table and Dream Big.
Common Sense Media lists the best documentaries on Netflix and allows you to search by age of your kids.
5. Take a Hike, Ride a Bike
Though group activities are out, public health officials encourage people to get outside for activities where they can stay at a distance from others. Visit local parks for hikes or pull out the bikes for fresh air and exercise.
Here's another idea to get kids outside and put their phones to better use. You can even make it a competition! Outdoor Photo Scavenger Hunt
6. Help Someone Out
Nursing home residents and elderly adults who rarely leave their homes are especially isolated and lonely right now. Cheer them up by sending a card or ordering a few prints of some favorite photos to be delivered. As of now, mail delivery is continuing, but here is the USPS page for updated statements just in case.
If you have a Shipt or Instacart account, order groceries and have them delivered to elderly friends or others in need. Kristie loves Shipt because she can request delivery in most places around the country, so you can live far away and still be helpful. (Here's $50 off the $99 annual membership fee–it is an affiliate link.)
Use social media for good! Small businesses could also use support because people aren't out and about like normal. Do Gooder Columbus has 8 ways you can help out your favorite small businesses.
7. Schedule a Movie Marathon
Extended time at home doesn't typically happen, so this might be the perfect chance to binge watch some movies or set up a video game competition. Here are some suggestions:
Movie Series:

Back to the Future, Star Wars, Pirates of the Caribbean, Harry Potter, Indiana Jones, Mighty Ducks, Lord of the Rings, Jurassic Park, Now You See Me 1 & 2, Rocky, Mission Impossible

Marvel Movies
Sports Movies:

Sandlot, Remember the Titans, Rudy, Angels in the Outfield, A League of Their Own, Hoosiers, The Blind Side

Throw-Back Movies:

Ferris Bueller, Princess Bride, Goonies, Karate Kid, Footloose, Grease

Other Favorites: Mean Girls, Pitch Perfect, Napoleon Dynamite, 13 Going on 30, Clueless, High School Musical, 10 Things I Hate About You

8. Build a Scavenger Hunt
Teens and tweens can create old-school scavenger hunts at home with pen and paper for siblings or parents, but the app Goose Chase allows one person to build a hunt online and three teams can then compete from multiple locations. The free recreational plan provides a real-time activity feed and scores. Kids can take turns building hunts for their friends and competing.
9. Creatively Connect with Family and Friends
We finally have time to touch base with some people we don't see or talk to as much as we would like. Encourage your teens and tweens to write an actual letter or thank you note (with paper and a pen and a stamp and everything!) or download the Marco Polo app as a way to send short videos back and forth to friends, cousins or even you during days at home.
10. Get Organized
Consider assigning some projects to your tween or teen that just never seem to get done. Ask them to clean out closets and create a box of items to donate (here's a good post about organizing a teen's closet). Other ideas: reorganize a coat closet, kitchen cabinet, crawl space or pantry. Throw away expired items and set aside things they haven't seen used in awhile to be considered for donation. I enlisted my son's help to put together our new Ikea cabinet.
For more ideas, grab our full list of Things to Do at Home For Tweens & Teens. We'll send you the printable PDF!

An abridged version of this post was included in the Ohio State University's "Ohio State Insights" publication: 9 tips for talking to your kids about the coronavirus