Best TV Shows for Tweens (2023 Guide)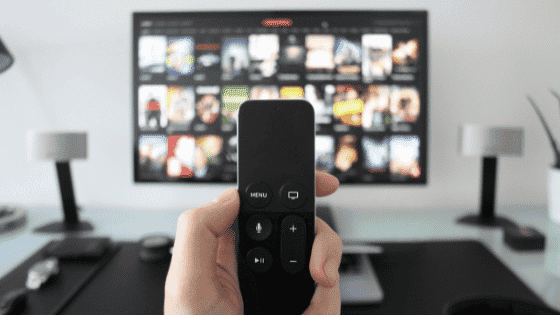 This guide to the best TV shows for tweens lists shows by streaming service: Disney+ Shows for Tweens, Netflix Shows for Tweens, Amazon Prime Shows for Tweens and Hulu Shows for Tweens. We talk about how to understand ratings and set restrictions on your TV. You can also jump right to our list of the best TV shows for tweens.
Updated 1/17/22
Tweens still feel like kids a lot of the time. We don't want them to grow up too fast. But they change fast…the smells, the hair, the attitude. We can't stop it, and it's our job as parents to prepare our tweens for life and for the world. 
I swear screens feel like my arch enemy a LOT of the time. I get sick of answering questions from my tweens about when they can be on screens, how long they can be on screens, how they can earn more screen time. Enough already.
I know I'm not alone. A 2019 Common Sense Media study found that 8- to 12-year-old average about five hours of screen time a day (not counting school or homework on a computer). 
Screens are part of our kids' lives. So as parents, we're trying to teach our kids responsibility. With how they spend their time and what they put into their minds.
Sometimes that means a lesson in homework coming before videogames. A conversation about how many hours of screen time seems reasonable and healthy and how to set reminders to turn screens off. 
Teaching responsibility with technology also means ever-evolving decisions on what we as parents allow our tweens to watch. We're trying to judge what our kids are able to handle and also what might actually help them process the world around them as they get older and see and learn more things. 
Kids change so much from age 8 to age 12. It sometimes feels hard to keep up as parents. 
Truthfully, it gets a little exhausting.
One way to make good judgment calls on TV shows for tweens is to check the TV Parental Guidelines on the shows your kids want to watch.
Things to Know About TV Ratings
Ratings show up in the upper left corner of the screen at the start of each show and sometimes again after any commercial breaks.

Ratings are PER EPISODE, so a given show might have episodes with different ratings depending on the content.

Programs aired on different streaming services may have different ratings based on editing. For example, Hulu might edit out language that Netflix leaves in and stream a show under a lower rating.

There are two elements to TV ratings: 1) the general rating showing the suggested age group for the content and 2) additional descriptors about what a program may include.
TV Ratings #1: Content Labels
Content Labels are the general, age-based ratings.
TV-Y: appropriate for a young audience, 2-6

TV-Y7: appropriate for children 7+ (kids who understand the difference between reality and make-believe)

TV-Y7FV: appropriate for children 7+ but containing some fantasy violence

TV-G: suitable for all audiences, though not necessarily aimed at children

TV- PG: might be unsuitable for younger children and some parental guidance is needed. This content might include some inappropriate language, suggestive language or mild violence.

TV-14 and TV-MA: not suitable for kids under 14 
TV Ratings #2: Content Descriptors
Content Descriptors may be added to the more general Content Label to let parents know more about what the content includes.
D: suggestive dialogue

L: coarse or crude language

S: sexual situations

V: violence
Setting TVs to Restrict Shows by Rating
Most TVs include a V-chip that allows parents to block programming based on the labels and descriptors above.The FCC explains how to program the V-chip.
Best TV Shows for Tweens
Bookmark this list of TV shows for tweens so you can revisit as your tween gets older. Certain shows might be too scary for an 8-year-old, but perfect for a 12-year-old who's sick of the "little kid" series. 
You can also specifically look for shows to help your tween deal with things they're going through. There are shows about making or losing friendships, shows about how to deal with not fitting in or anxiety, shows about living life as a blended family or shows that can just make tweens laugh when real life feels a little heavy.
If you're looking for shows you would enjoy watching together, jump over to our our list of favorite TV shows for families . 
Watching TV with your tweens can be a great way to spend time together during years when kids start to spend more and more time with friends or holed up in their own rooms. We talk more about how to use TV time to create space for important conversations and strengthen connections with our tweens.
If you have tween boys, grab this free download with our favorite shows to watch with your tween son – it comes with great questions to ask your tween that go along with each show.
Disney+ TV Shows for Tweens
This sitcom about a blended family and their talking dog doesn't take itself too seriously.
Emilio Estevez returns as Coach Gordon Bombay in this series. Lauren Graham from Gilmore Girls plays a single mom trying to give her son a good hockey experience in Bombay's run-down old ice haus.
John Stamos stars in this sports dramedy series about a former Division I basketball coach who throws a chair at a ref and  finds himself coaching at an all-girls private high school.
A high school drama teacher decides to put on the musical of High School Musical. Like a made-for-tweens soap opera, the drama on the stage and behind it will draw your tweens right in.
This family sitcom will suddenly change course as it asks the studio audience for input on what characters should do and they have to "just roll with it."
Featuring actress Zendaya, this fun sitcom follows a family of spies as they navigate life with hidden identities. (Also available on Hulu.)
If you have a fan of Star Wars: The Clone Wars, The Bad Batch might be a new favorite animated series.
We love watching adventurer Bear Grylls tackle all kinds of crazy things, especially in Running Wild where he takes a celebrity with him. He might be chatting with Captain Marvel's Brie Larson while fending off spiders in the jungle or climb rock walls with Guardians of the Galaxy's Dave Bautista.
Disney+ has exclusive rights to all of the Phineas and Ferb episodes and it's always fun to watch these two stepbrothers do crazy things on their summer vacation with their sister Candace tries to bust them.
The show alone sold a lot of families on Disney+. It's entertaining whether you're a big Star Wars fan or not.
A darker take on some of Disney's most famous characters make this drama addicting for older tweens.
Netflix Shows for Tweens
My kids and I really liked this show about a boy starting middle school after being home-schooled due to severe anxiety. The show follows his journey into middle school with his therapy dog Dude and couple new friends. Creative filming gives viewers a glimpse into what he's feeling when anxiety overwhelms him.
This comedy-drama series digs a little deeper as Julie rediscovers her love for music after her mom dies when she befriends a "ghost" band that no one can see but her.
This tween comedy can start good conversations about Internet use as kids watch Carly produce her own hit web show and try to balance that with being a kid.
A cute and funny sitcom about kids at summer camp. The fifth season was released in 2021, and is available on Netflix.
This sitcom follows a group of kids working as summer lifeguards on the beach.
A dramedy about the friendship between two teen girls. Alexa enters high school battling cancer with her best friend by her side.
Starring WWE star Big Show, this family sitcom is really funny and my kids liked it.
A sitcom about a family that moves back in with grandparents after the dad's NFL career comes to an end. The grandpa is a minister, so there are Christian themes.
This kid superhero sitcom's a little cheesy, but my kids go through spurts where the short, funny episodes are just what they feel like watching.
My kids started this one and it caught my attention when I saw an appearance by Michael B. Jordan. It's a family drama about a boy with special powers.
A new series based on the old hit book series that focuses a lot on the friendships of the girls as they launch their business and navigate life as tweens and teens.
For older tweens who love the Avengers and can handle some violence and intensity, this is a great series.
Based on Anne of Green Gables, this series is a little darker and aimed at older tweens – but it gets rave reviews.
This series about a group of teenagers trying to sneak into Comic-Con is funny and doesn't require a ton of time to finish.
Amazon Prime Shows for Tweens
This series does have magic – my son and daughter both loved it, and I was happy to watch along with them. Three friends find a magical cookbook that throws them into a series of adventures.
This series is a little bit real life and a little bit supernatural, but the characters are relatable and tackle some real life issues. Warning: one of the main characters loses a parent in a tragic accident partway through the series.
This series is a fun adventure about a group of tweens and the three droids created by one very smart middle schooler. The show teaches a lot about STEM, but it doesn't feel like a "teaching" show. It's been nominated for and has won all kinds of parents choice, kids choice and educational awards.
Created by Alex Morgan, this sitcom follows a 12-year-old soccer player adapting after a move to a city with a not-so-good team and no coach.
My older tween and I watched every episode of this funny who-done-it, and loved it. The banter between the two adult best friends and their friends on the police force kept it entertaining even though the format of the show gets a little repetitive.
This series is getting older now, but it's a solid choice for tweens who like to solve mysteries and aren't scared off by the thought that they're solving murders. Tony Shalhoub plays a super quirky and super observant former detective working as a consultant for the San Francisco police department.
Hulu Shows for Tweens
High schooler K.C. is a fun mix of awkward and cool in this sitcom about how she and her family of spies navigate life with their hidden identities. Kids might recognize lead actress Zendaya from the movie The Greatest Showman. (Also available on Disney+.)
This reality show pits teams of Lego-buiding experts against one another in a series of challenges. It's fun to watch them build crazy creations on the clock. The show is hosted by Saturday Night Live's Will Arnett.
My kids can't get enough of this putt-putt reality show. Stephen Curry stars as the golf pro and comedian Rob Riggle is one of the color commentators. Plus, it's always fun to watch people get knocked into water by swinging porta potty doors.
My sister and her family LOVE this reality show. Minor celebrities dress up in silly costumes and compete in a singing contest. Each week, one singer is eliminated and removes his/her mask.
This tween-friendly crime drama follows a white-collar ex-con hired to use his expertise and smooth talking to help police crack other cases.
This sitcom about a Chinese-American family offers lots of laughs and some good conversations about race, class and ethnicity. But there is some language and some of the conversations get into more sensitive topics, so it may be one to save for older tweens and to watch with your tweens.