Family Vacation: Insider Tips for the Best Beaches in South Carolina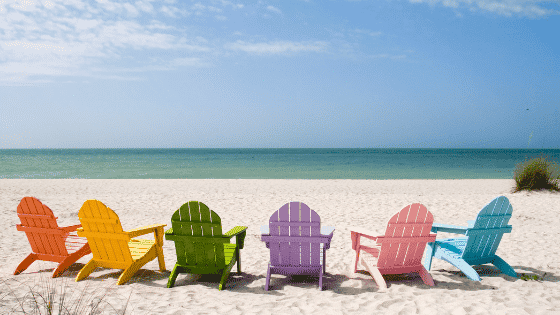 Everything you need for your vacation to the best beaches in South Carolina for families: Charleston area, Hilton Head and Myrtle Beach area! Our insider tips from trusted locals and frequent visitors will help you plan the best family beach vacation.
This post contains affiliate links – we earn a small commission if you purchase through our links, and we appreciate your support.
Mary's family and my family love to travel with our tweens and teens, and beach vacations are always a hit. We enjoy the touristy things, but we really like finding hidden gems and local favorites.
We talked to people who live on the beach and others who return to the same beach every year. They shared where to stay, what to do and where to eat for the best beaches in South Carolina for families.
Best Beaches for Families Near Charleston, SC
The barrier islands around Charleston are home to some of the most beautiful beaches in South Carolina. Kiawah Island, Isle of Palms and Folly Beach are perfect spots for families.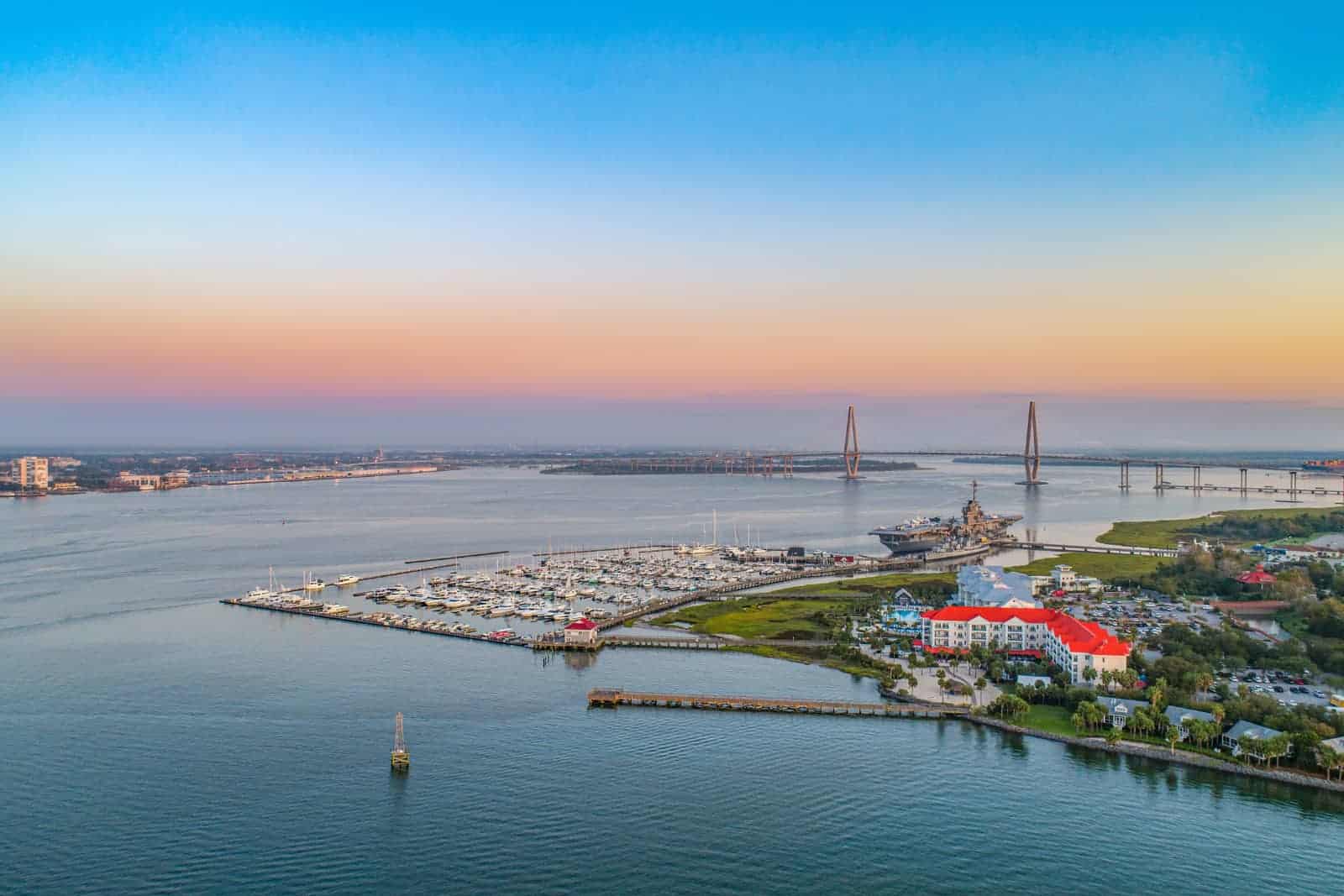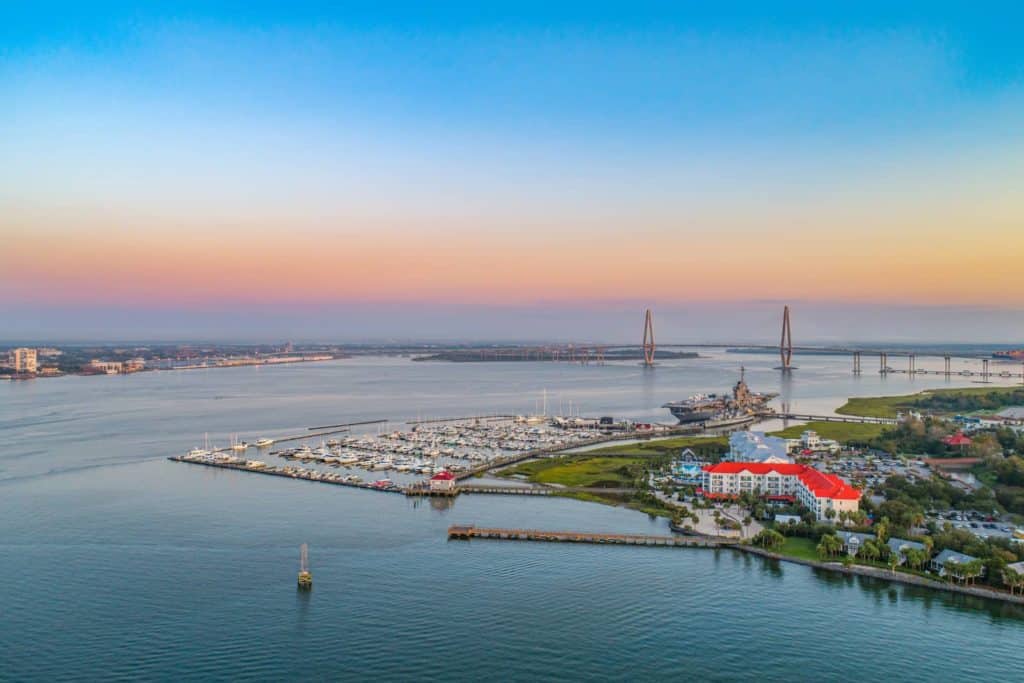 Our most recent trip to Charleston was incredible, thanks to recommendations from a mom who lives in there. Her ideas were perfect for beach vacations for families, especially with several tweens and teens.
Along with the best beaches in the area, she suggested places to stay, things to do, and places to eat.
Kiawah Island
You and your family will love Kiawah Island if you want to:
Golf at multiple top-rated destination golf courses
See dolphins and other wildlife in their natural habitat
Relax at a beach that's not crowded and perfect for walking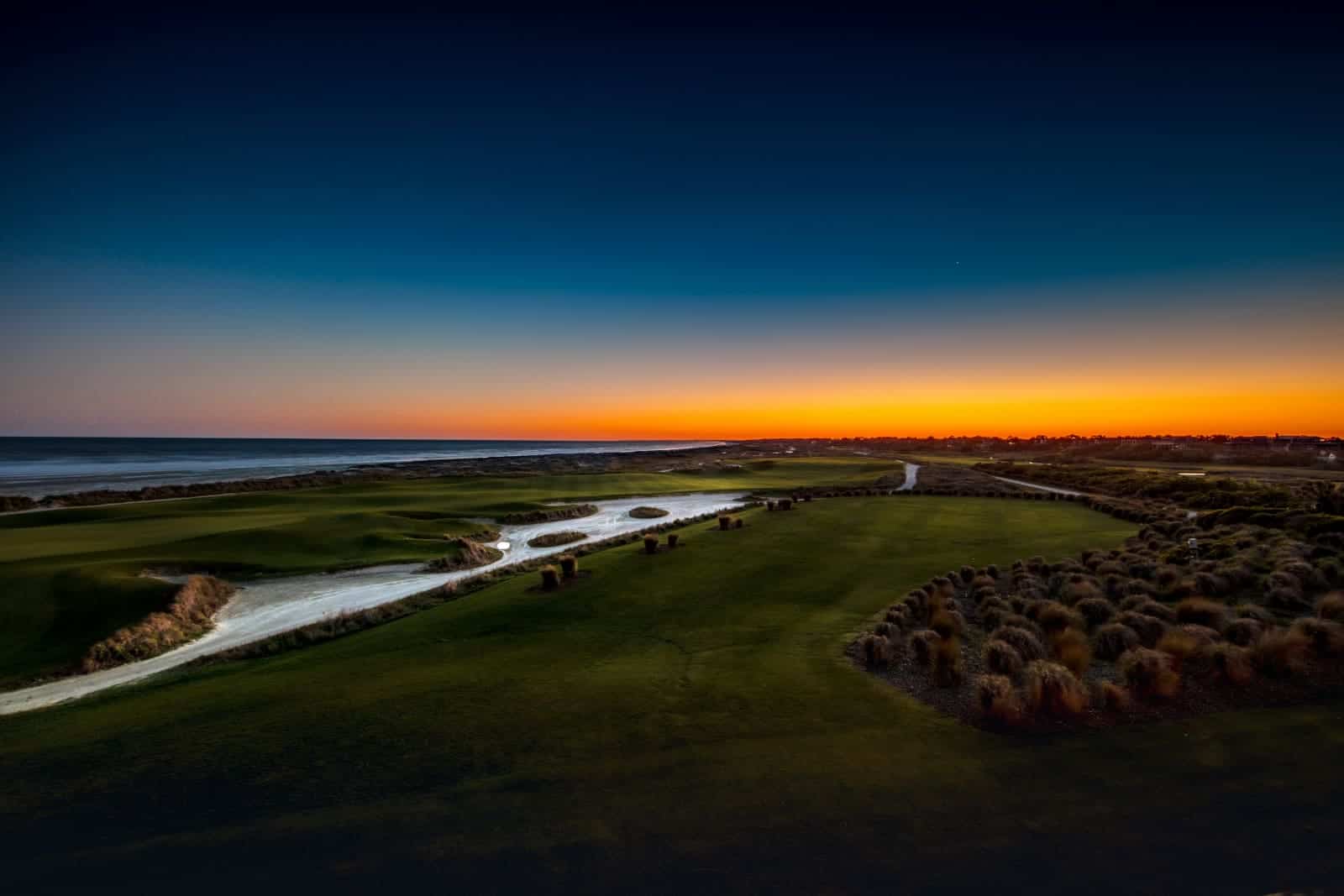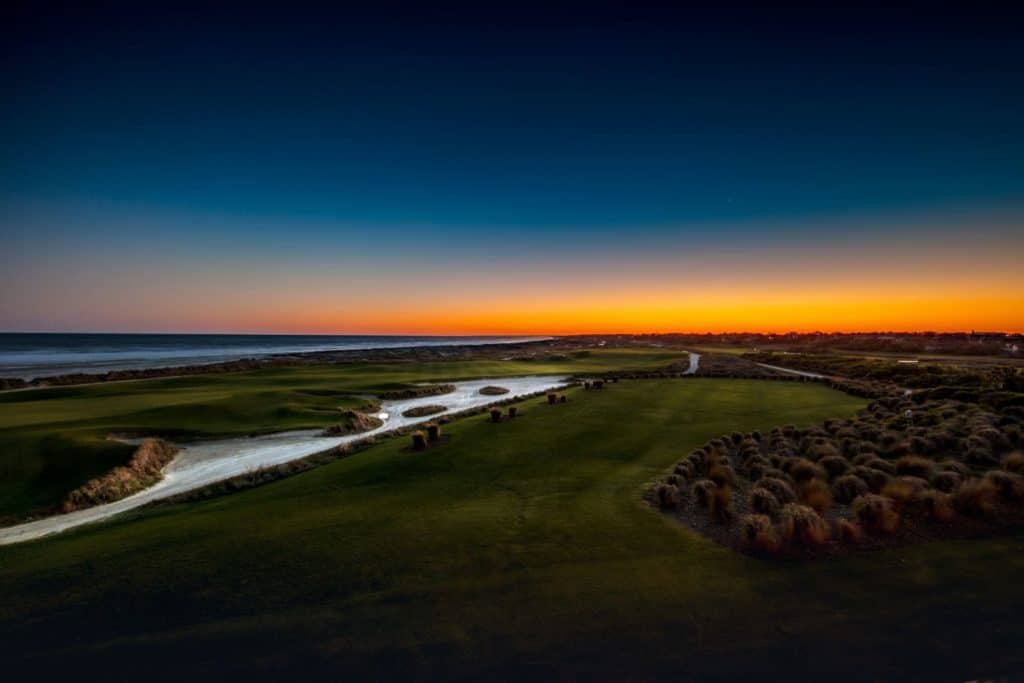 This barrier island is a golfer's paradise. The Ocean Course hosted the 2021 PGA Championship. Enjoy gorgeous views of the Atlantic Ocean from this bucket list course.
Don't miss the other 4 golf courses: Osprey Point, Oak Point, Turtle Point and Cougar Point.
You can also enjoy plenty of wildlife and natural beauty, thanks to the efforts of the Kiawah Conservancy. Head to Captain Sam's Inlet for dolphin sightings during low tide.
The island is also home to a alligators, bobcats, variety of crabs, hundreds of birds, loggerhead sea turtles, white-tailed deer and more.
Relax at the Kiawah Beachwalker Park. Soft white sands and very wide beaches are perfect for walking–you won't find many shells. It's rarely crowded, has relatively easy parking and access to clean showers and bathrooms.
Isle of Palms
Isle of Palms is the perfect place for your family if you want to:
Find gentler waves and undercurrents
Kayak and do other water sports
Want to explore Charleston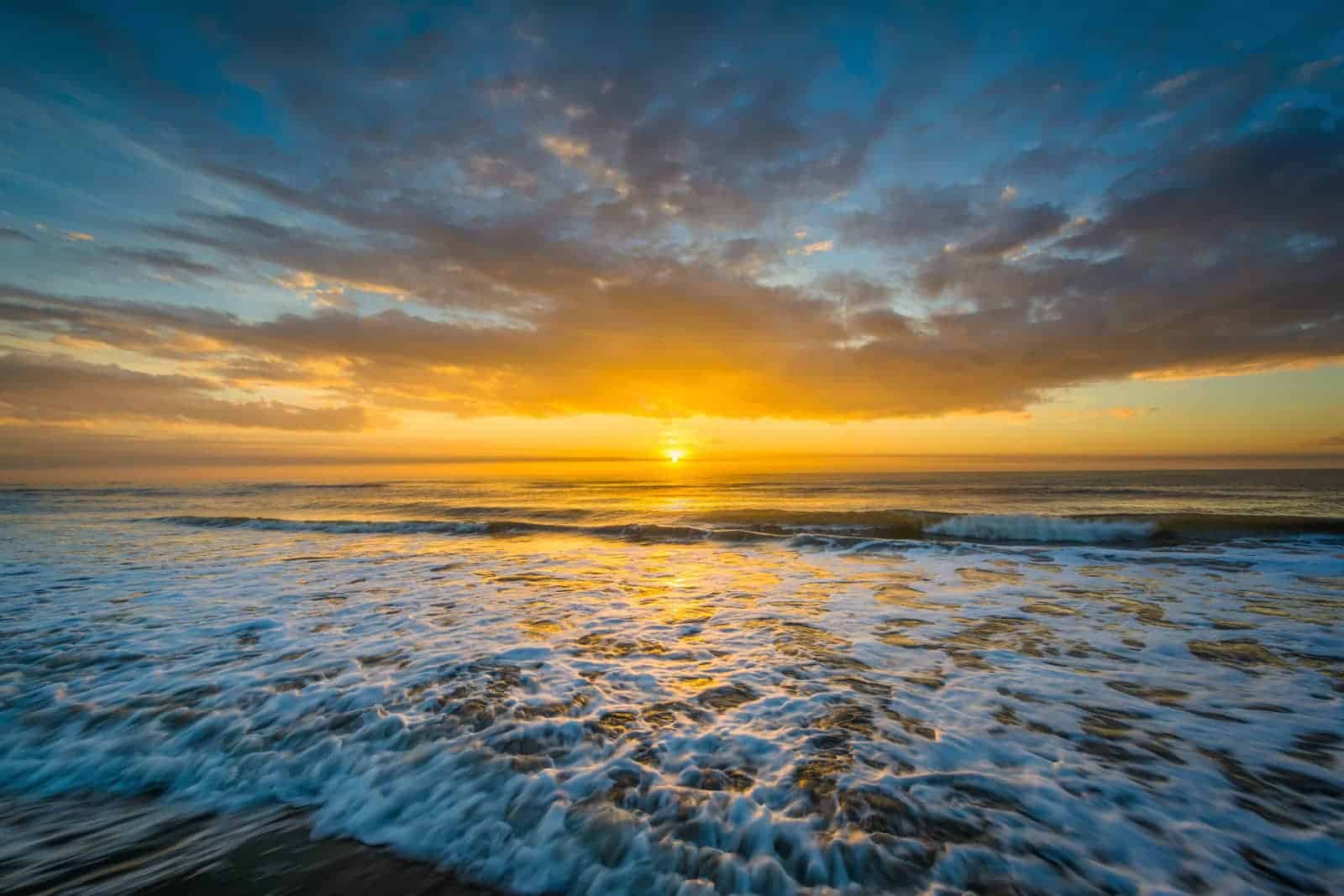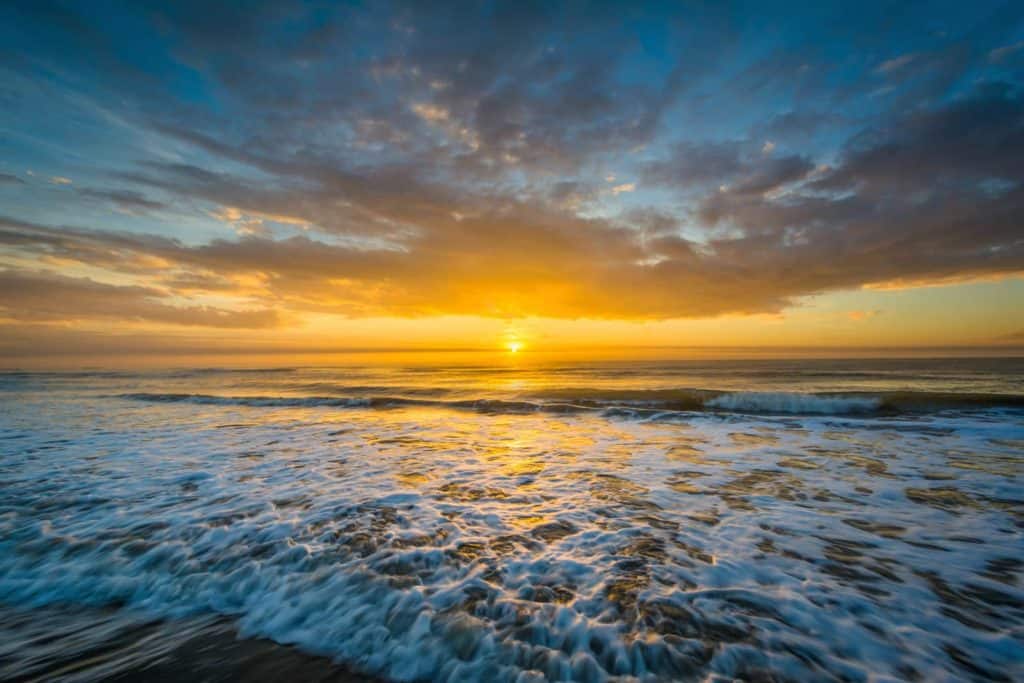 Isle of Palms has over 50 beach access points to 7 miles of sandy beaches. It doesn't get overrun by tourists, the water is pretty calm and the sunsets are stunning!
One of the best places to park is at the Isle of Palms County Park. There's easy access to bathrooms, showers, and beach chair and umbrella rentals.
If you're into water sports, you'll find just about everything here: kayaking, parasailing, paragliding, river rafting, tubing, jet skiing and fishing.
If you have tweens or teens, they'll have a great time on Isle of Palms!
One of the best things about Isle of Palms is its short drive to Charleston. You can be downtown in 20 minutes. We always rent a Vrbo on Isle of Palms when we visit.
The Wild Dunes Resort is a family-friendly resort that has the best golfing in the area.
Folly Beach
Folly Beach is a great place for your family if you want to:
Surf or learn how to surf
Find great fishing
Have a variety of activities, shopping and night life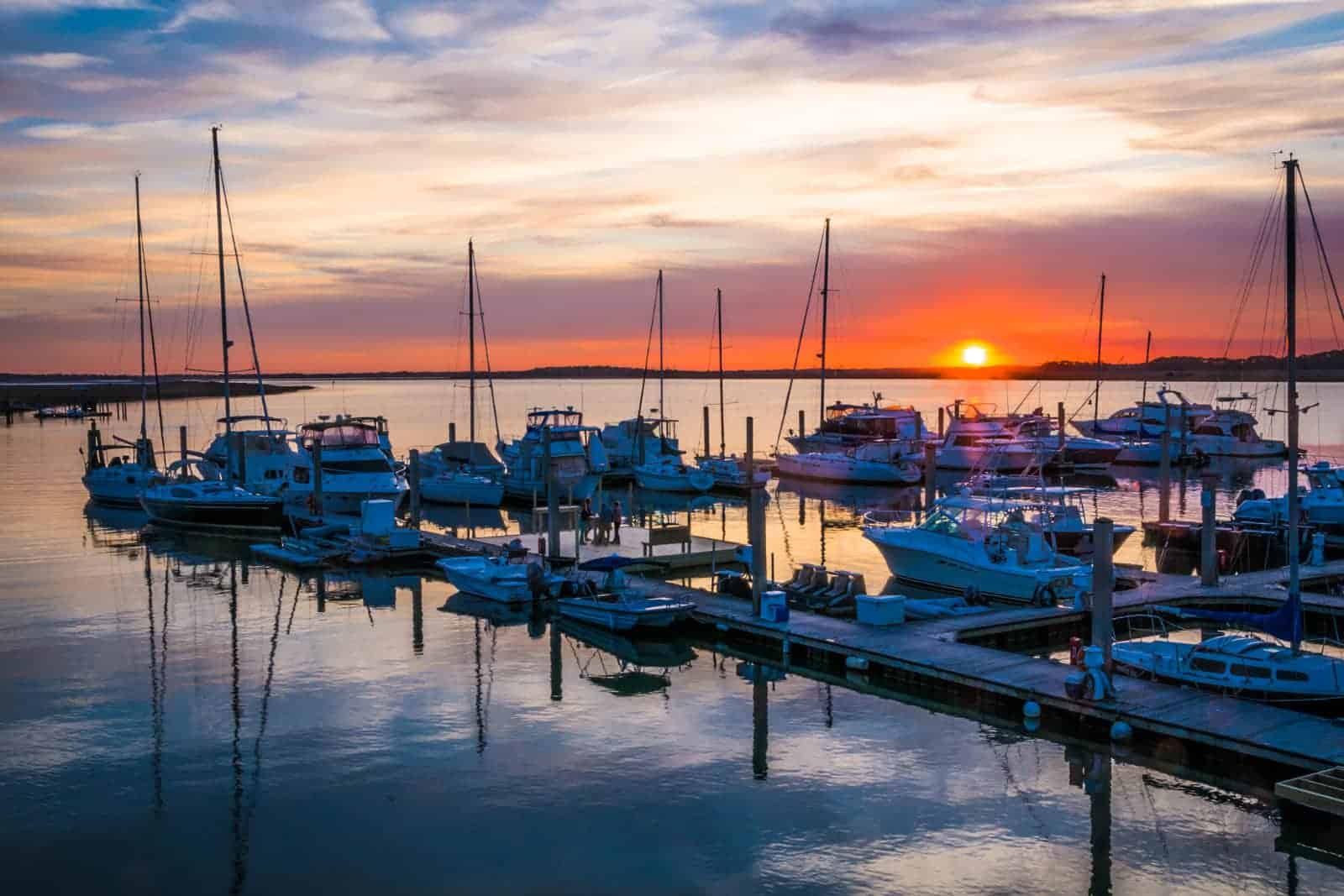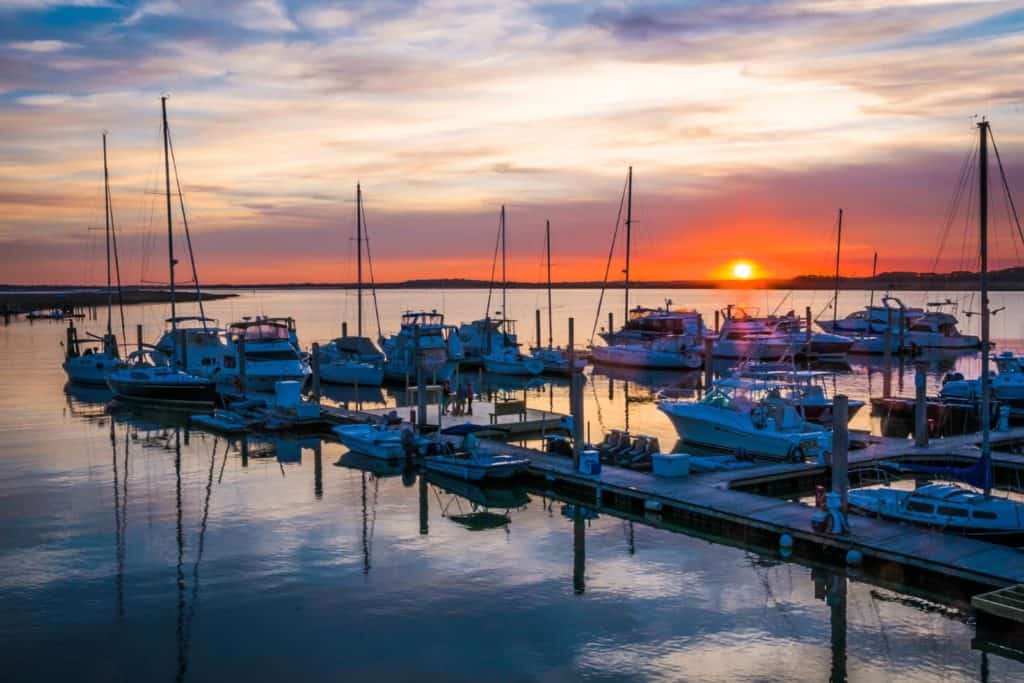 Looking for a great beach for surfing along the East Coast? The Washout on Folly Beach is a popular destination where you'll find the biggest waves.
You can bring your own surf board or rent one, and you can take surfing lessons. Stand up paddle boarding, kayaking and parasailing are other popular water sports.
You can also relax at Folly Beach County Park. Restrooms, outdoor showers, picnic areas and a snack bar are available.
If you're an avid fisherman, you'll never want to leave! From surf fishing and river fishing to pier fishing and deep-sea sport fishing, you can do it all.
Choose from several charters for eco tours, overnight trips, full day or sunset sails and more.
Folly Beach has a more funky vibe than surrounding beaches. You can always find great live music and karaoke, huge outdoor patios and fun happy hours.
They know how to celebrate with unique seasonal festivals and you can be in downtown Charleston in 20 minutes.
A Day Trip to Charleston
Our friend who grew up and still lives in Charleston gave us the inside scoop on a day trip from Kiawah Island, Isle of Palms and Folly Beach. Her suggestions are perfect for families looking for fun activities and incredible food.
Things to do in Charleston, SC
Beaches: You'll find parks and great beaches at Kiawah and the Isle of Palms with parking, restrooms, showers and snack bars. Other beaches include Sullivan's Island, Folly Beach and Edisto Beach.
Old South Carriage Tour: Take a horse-drawn carriage tour through historic downtown Charleston. They are the highest-rated carriage company with wonderful, knowledgeable guides.
South Carolina Aquarium: See marine life and ecosystems and learn about rescue and rehabilitation efforts for sea turtles.
Fort Sumter: Take the first or last ferry ride of the day so you can see the raising or lowering of the American flag at this National Monument. The tour (including the ferry ride) of the first battle between the Union and Confederate armies in the Civil War lasts just over two hours. Purchase tickets at least a day ahead, and be aware that there's limited accessibility at the fort.
Battery Park and White Point Gardens: At this park on the waterfront, you'll see southern mansions, cannons, cannon balls, palm trees, statues, a gazebo, and views of Fort Sumter, Castle Pinckney, and the Sullivan Island Lighthouse.
Charleston City Market: With 300 entrepreneurs, there's a little bit of everything at the market–local vendors, sweetgrass baskets (one of the most popular handmade souvenirs), paintings, toys, local cuisine–and it's open every day except Christmas.
Places to eat in Charleston, SC
Callie's Hot Little Biscuit: Don't be surprised if you see a line out the door–but it's worth the wait. You can get an amazing variety of biscuits and sandwiches at a shop on King Street or in the Charleston Market.
Obstinate Daughter: You'll need reservations well ahead of time to eat at this eclectic restaurant on Sullivan's Island. It gets amazing reviews on Yelp and TripAdvisor.
Poe's Tavern: Just a few blocks from the beach on Sullivan's Island, Poe's has an upscale pub menu with delicious burgers.
High Cotton: This upscale restaurant is family owned and has been in Charleston for a long time. It's a local favorite for low country cuisine, and you'll need reservations.
Brown Dog Deli: In addition to hot dogs with all kinds of toppings, you can get salads, wraps and other deli items at this great little shop.
Hall's Chophouse: If you're looking for an incredible brunch, you need to get reservations for their gospel brunch on Sunday–it's one of a kind.
Carmella's Cafe and Dessert Bar: This is a great place for a date night if you're able to sneak away. Their dessert menu is insane–it's huge and it changes all the time. They also have gelato and sorbet as well as coffee, wine, beer and cocktails.
Hilton Head Island, SC
Hilton Head definitely makes the list for best beaches in South Carolina for families. This is a destination that families return to year after year. It's the perfect beach for your family if you want to:
Explore on miles of bike trails
Play tennis or golf on multiple courses
Shop, eat, hear live music, see fireworks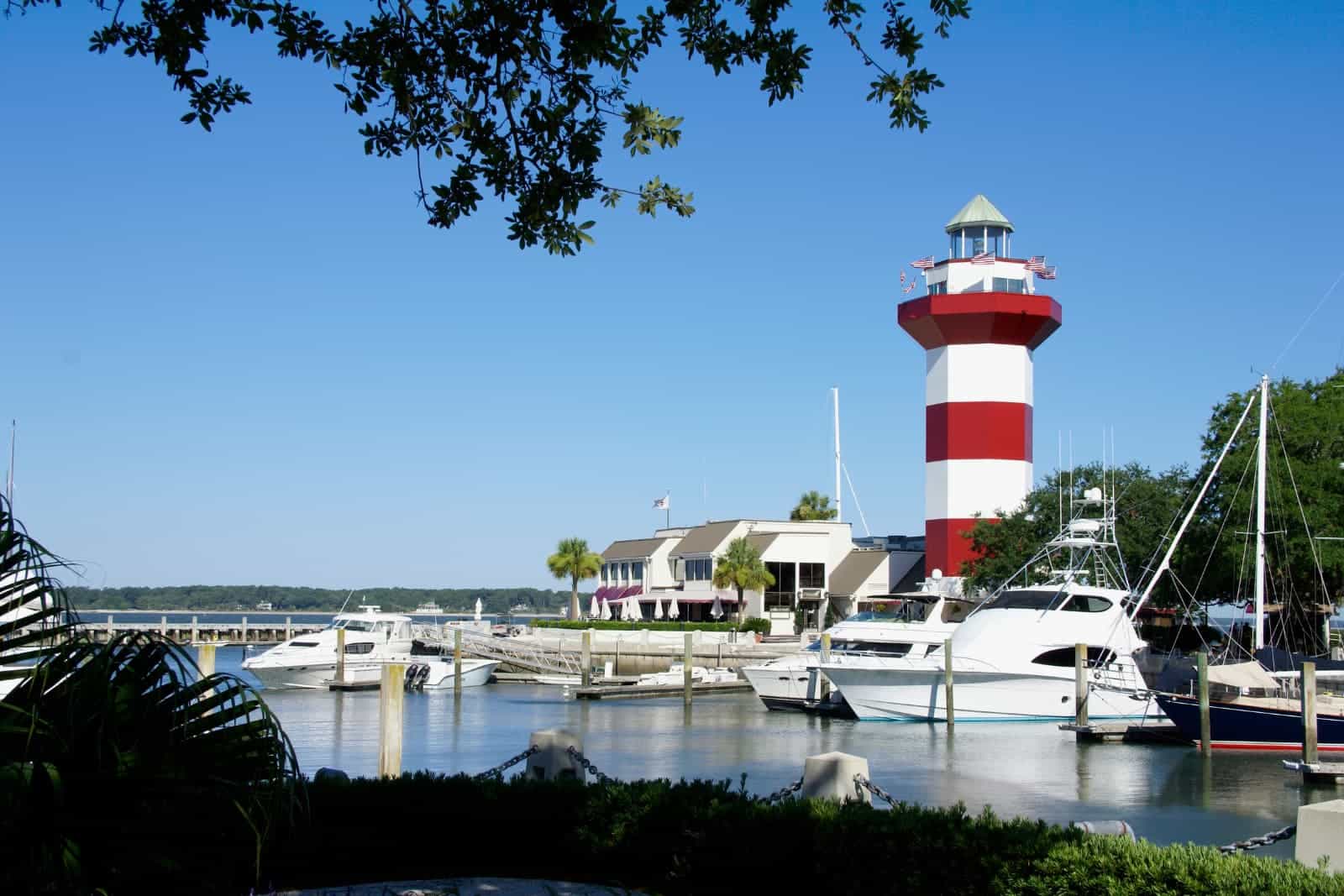 Where to stay on Hilton Head Island
Sea Pines is my favorite plantation for vacation rentals or villas. My favorite hotel is the Omni in Palmetto Dunes.
Things to do on Hilton Head Island
We spend most of our time at the beach or the pool!
Golf on one of the 50 public or private golf courses in the area.
Renting bikes is a fun way to get to the beach and ride around the plantation. We did our bike rentals through Sea Pines, but you can probably get them at most resorts.
We go to Gregg Russell concerts in Sea Pines a few times when we're there. Our girls enjoy him and he's awesome for families with little kids.
We always play putt putt/miniature golf. Pirate's Island Adventure Golf is an award-winning and top-rated course on the island.
Commander Zodiac: Take a dolphin cruise, go sailing or visit the salt marsh. Kids can also enjoy a 3-hour supervised "waterfun day" while you get some time to yourself!
Shelter Cove fireworks: Enjoy fireworks every Tuesday from mid-June through August, weather permitting.
Take a relaxing boat ride to Savannah for a fun day trip! Sail through the Intracoastal Waterway and dock in downtown Savannah.
Hang out at Harbour Town or Coligny Plaza. These are great places to shop for souvenirs as well as specialty shops and high-end fashion. You'll also find outstanding restaurants and live music.
Restaurants on Hilton Head Island
Crazy Crab: This lowcountry seafood restaurant has two waterfront locations with beautiful sunset views. You'll want to try their crab legs.
Hudson's: This restaurant with a gorgeous view of the Sound serves only fresh local seafood from local fishermen.
Old Oyster Factory: This is a family-friendly restaurant serving fresh seafood and a variety of steaks was voted one of the "Top 100 Scenic View Restaurants" by Open Table.
Mangiamo's: This pizza shop is extra special for Ohioans because it's OSU themed, and it's the place to be on football gamedays.
Hilton Head Ice Cream: They've been serving traditional and unique ice cream flavors since 1982. If you're craving a seasonal flavor that they don't have, contact them at least 48 hours ahead of time and they'll make it for you!
Best Beaches for Families on the Grand Strand, SC
Our favorite beaches on the Grand Strand in South Carolina offer a wide variety of experiences. Depending on what your family loves to do, you'll find it at Myrtle Beach, Myrtle Beach State Park, Surfside Beach or Murrells Inlet and Huntington Beach State Park.
Myrtle Beach
Myrtle Beach is another one of the best beaches in South Carolina for families.
Our insider tips on where to stay, where to eat and things to do at Myrtle Beach come from a teacher mom who lives there. She shared favorites from her tween son and her high school students.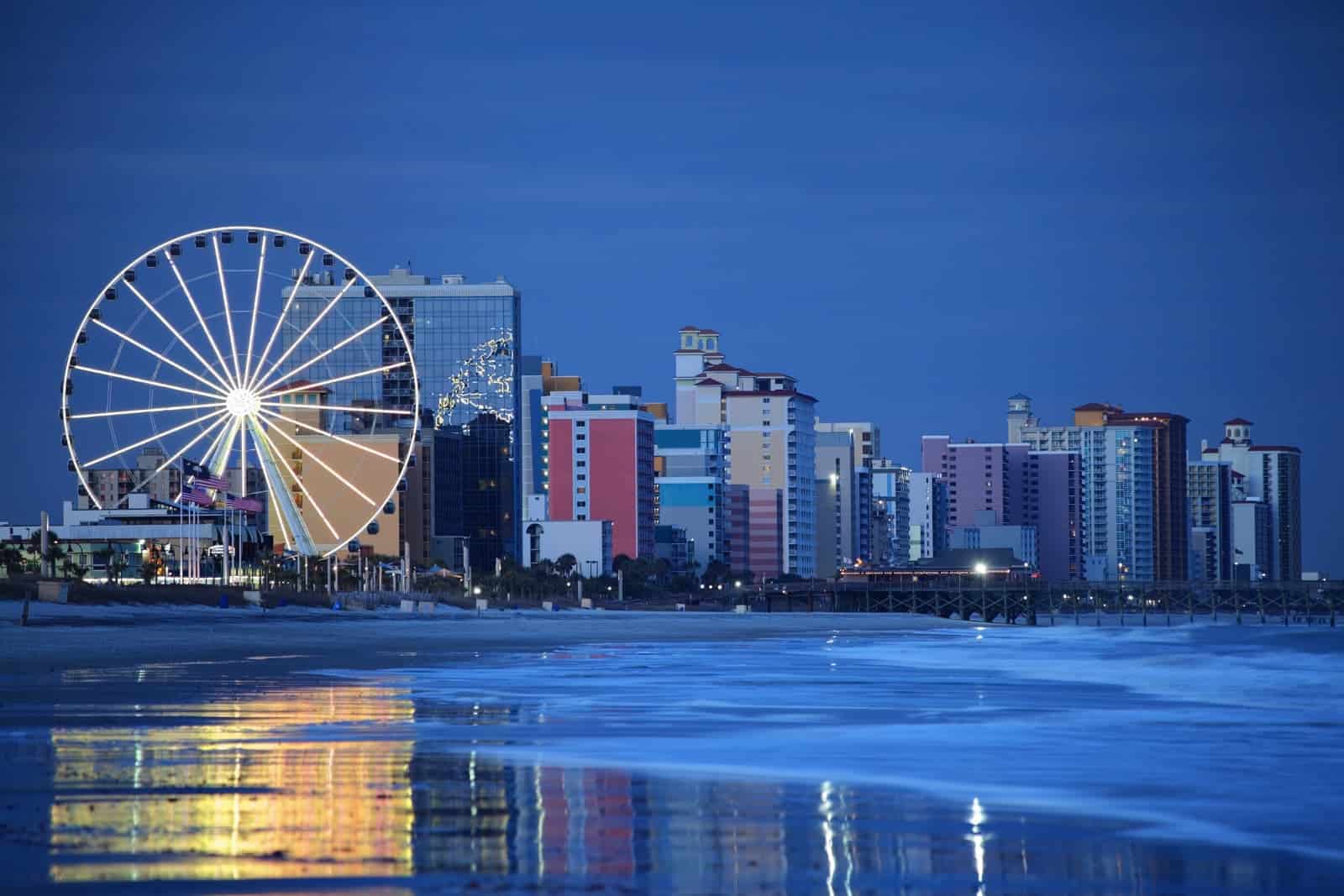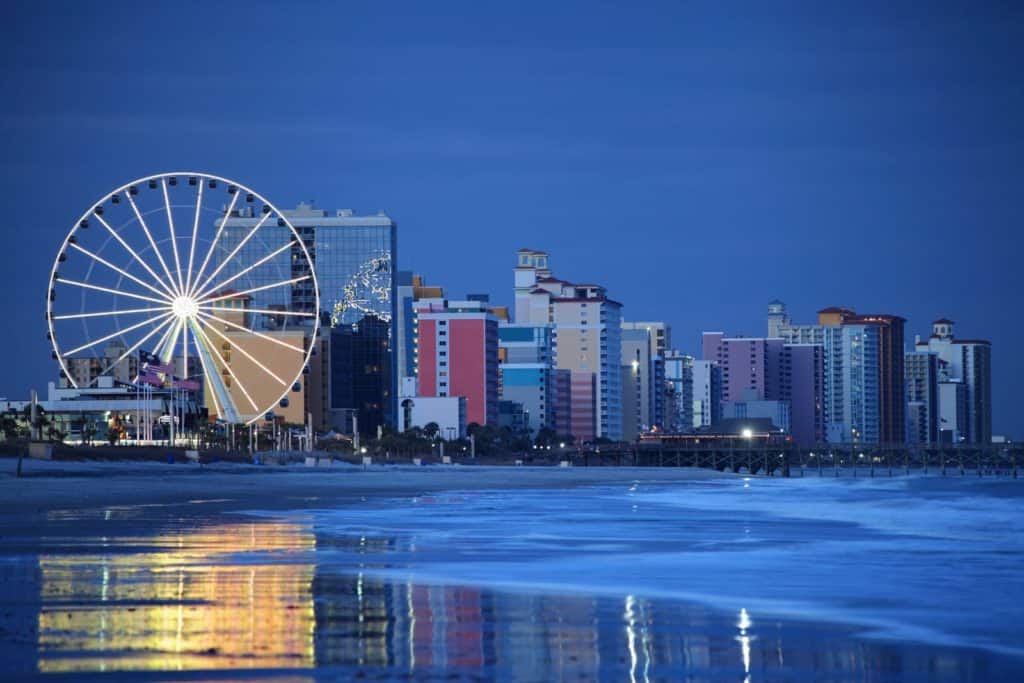 Where to stay in Myrtle Beach
This list of hotels with water parks gives you some great options for kids.
Things to do at Myrtle Beach
You must putt putt! Myrtle Beach hosts the MiniGolf Master's every year which means you have great courses to explore! Spyglass Adventure Golf is a favorite with its pirate theme and exploding "cannons."
Broadway at the Beach: Plenty of shopping, dining and other attractions.
Myrtle Waves: This water park has water slides, tube slides, a wave pool, an area for kids, a lazy river and a racing river. They have movie nights on Thursdays in the summer.
Ripley's Aquarium: So much happening here! Mermaid shows and breakfasts, a petting area, a place to feed the stingrays, a glass bottom boat adventure and more. *They have deals for students and other promotions, so check the website. In July, Wednesdays and Saturdays are half price after 5pm.
Wonder Works: An "indoor interactive amusement park for the mind," Wonder Works has over 100 exhibits to keep everyone busy for 3-4 hours. They also have an indoor ropes challenge course and laser tag. You can score 2 free tickets if you plan ahead and search for some hidden objects in the Myrtle Beach area–more details here. They also offer sensory days for kids and adults with special needs.
Myrtle Beach Boardwalk and Promenade: There are plenty of options here, but these are a few favorites.
SkyWheel: This ferris wheel is 200-feet above sea level and offers a great view of the Atlantic Ocean and the Myrtle Beach Boardwalk.
Fun Plaza Arcade: You'll find vintage and modern games at this open-air arcade.
Fossils Forever: Shark Tooth Hunting Adventures: You're guaranteed to leave with a fossil whether you choose the one-hour walking tour or an educational tour focused on fossil hunting and conservation. (People frequently find megalodon teeth and some visitors come to dive for fossils.) *You can get 10% your adventure with code SHARKSRULE.
Rockin' Jump: If it rains, wear the kids out at this trampoline park that includes a warped wall, dodgeball, dunk zone and a ninja course.
TopGolf: This is a fun option for teens and adults. This location has over 70 climate-controlled hitting bays, a rooftop terrace, a restaurant and bars. If you have kids under 16, you'll need to go with them, and after 9 p.m., you'll need to be with any kids under 18. *Half price Tuesdays for everyone! And BOGO Mondays for teachers in the summer!
Where to eat at Myrtle Beach, SC
Flamingo Grill: This family-owned mainstay was voted "Best All-Around 2018" and has a wide variety of options, including steak, seafood and pasta.
Mr. Fish: Here's another local favorite that's been around since the 90s. The restaurant offers a full seafood menu and you can order fresh, local seafood from the market next door.
Any of the places on Restaurant Row, a section of Highway 17 along the Grand Strand, are great options–plan to wait in line.
Myrtle Beach State Park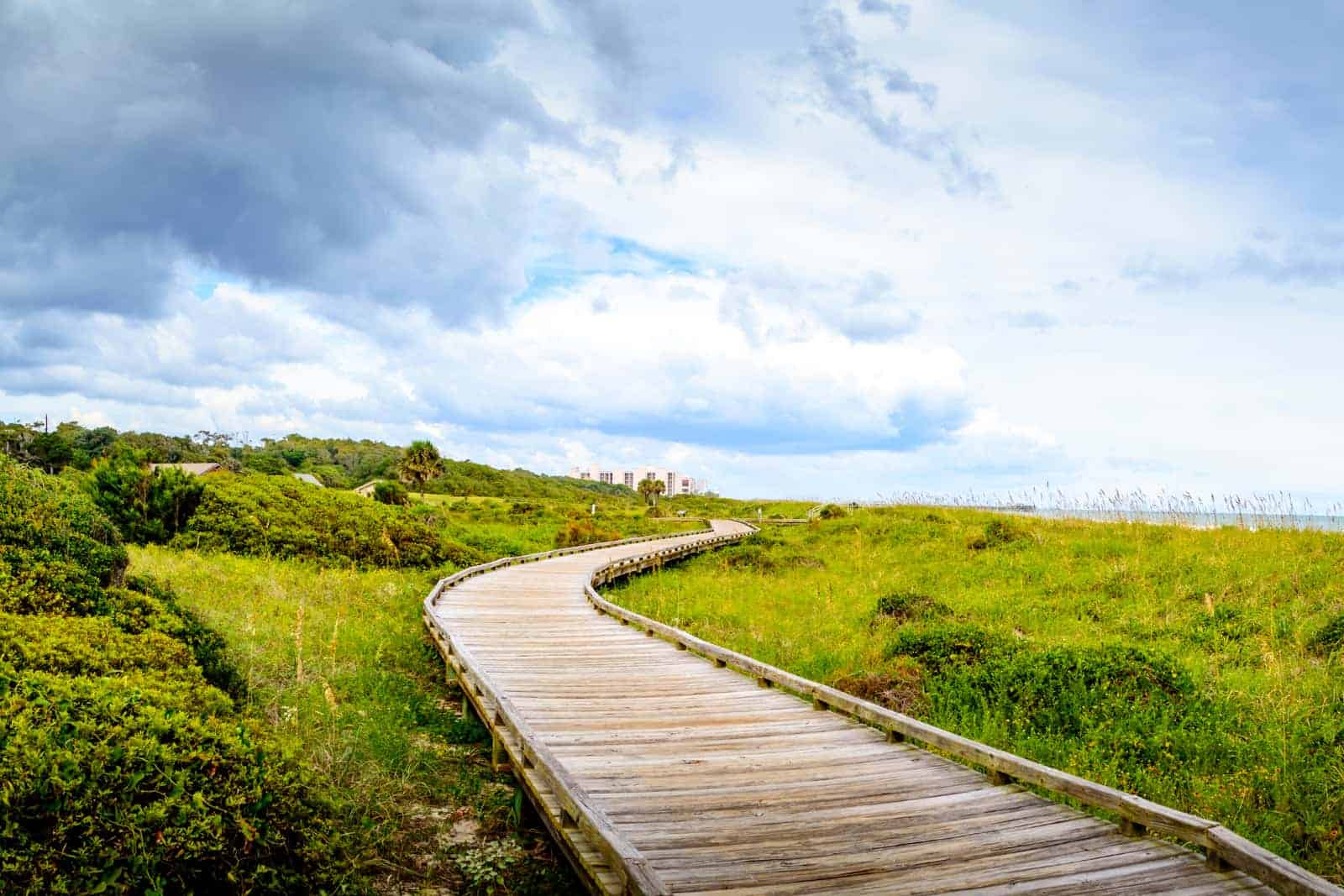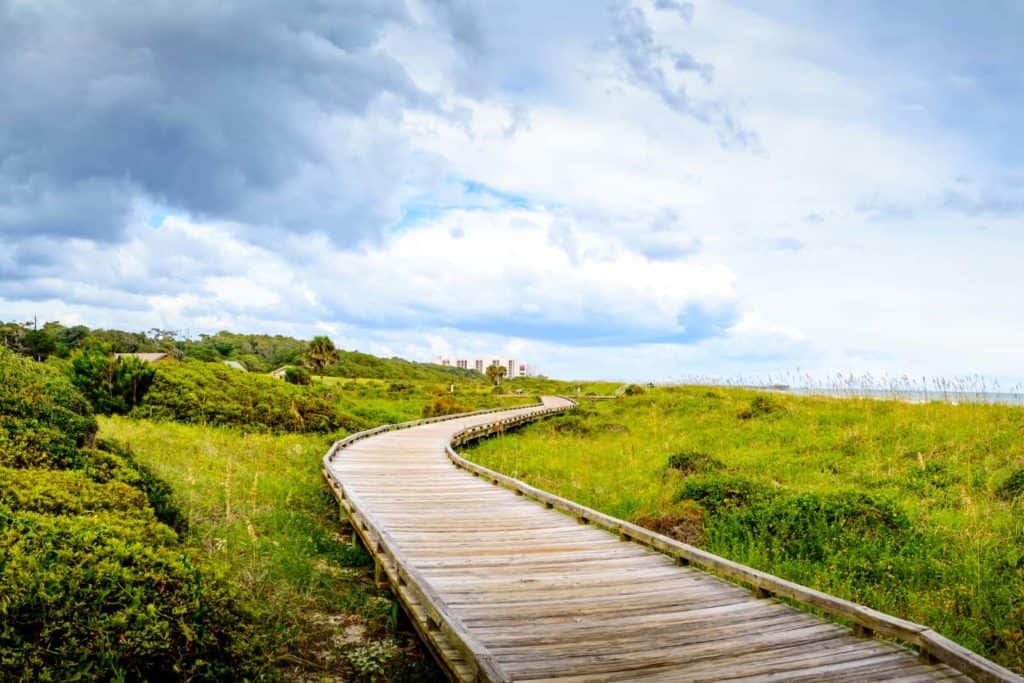 Myrtle Beach State Park is a good choice for your family if you want to:
Tent camp or RV camp in a state park
Experience a quieter beach with a nature trail and great fishing
Be relatively close to the activities at Myrtle Beach
If you're not crazy about the idea of a bustling, often crowded beach, try the Myrtle Beach State Park. This is also a great option if you prefer to stay at a campground.
The two nature trails are easy to walk and you'll pass through a forest with different birds and other wildlife. Catch fish, sharks, crabs and stingrays off the fishing pier.
You can enjoy a peaceful stay at the park and take advantage of all the activities on Myrtle Beach. You're just over 6 miles away from the Boardwalk and Promenade.
Murrells Inlet & Huntington Beach State Park
Murrells Inlet is a great choice for your family if you want to:
Stay at a campground in a state park
Go fishing or birding
Enjoy incredible seafood, waterfront dining and live music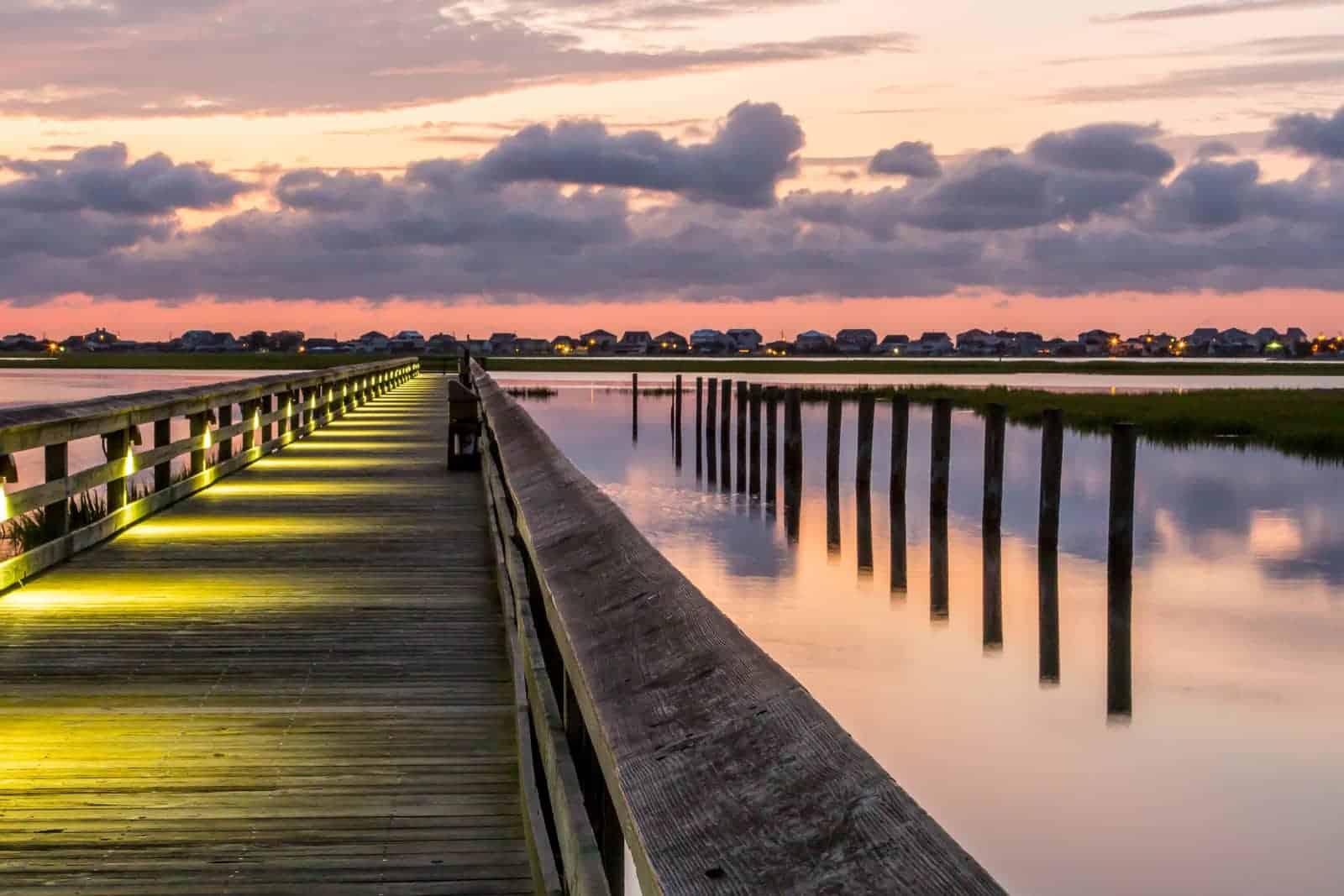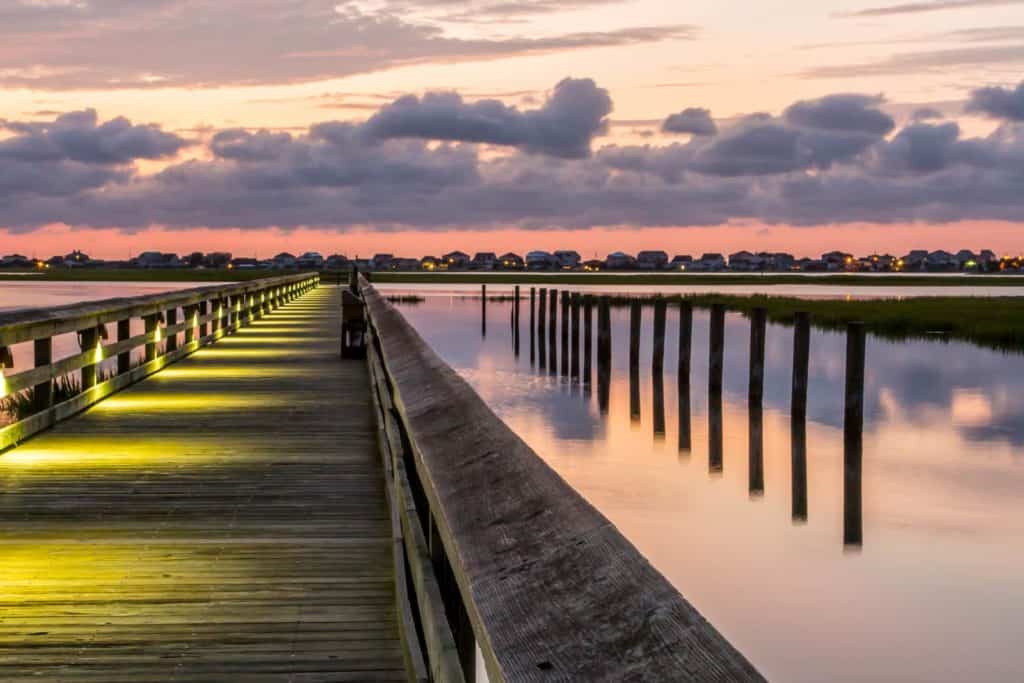 It's easy to camp at Huntington Beach State Park on Murrells Inlet. You'll find tent camping, RV camping and a few spots for primitive group camping. It's also a dog-friendly park!
Make time to explore Brookgreen Gardens across the street. The botanical gardens are beautiful and it's home to the largest collection of outdoor American sculpture.
Murrells Inlet is a fishing village and offers nearly 100 fishing charters! Choose from unbeatable inshore, reef and deep sea fishing.
Bird watchers can spot a wide variety of birds at Huntington Beach State Park. Explore salt marshes, the causeway, the jetty and the beach.
A visit to Murrells Inlet isn't complete until you've spent time at the Marshwalk. You can catch live music at indoor and outdoor venues along the boardwalk and get the best seafood at waterfront restaurants with beautiful views.
Surfside Beach
Surfside Beach is one of the best beaches in South Carolina for families if you want to:
Stay at a handicap-accessible and autism-friendly beach
Visit a beach and town that caters to families of all ages and abilities
Want a variety of indoor and outdoor family activities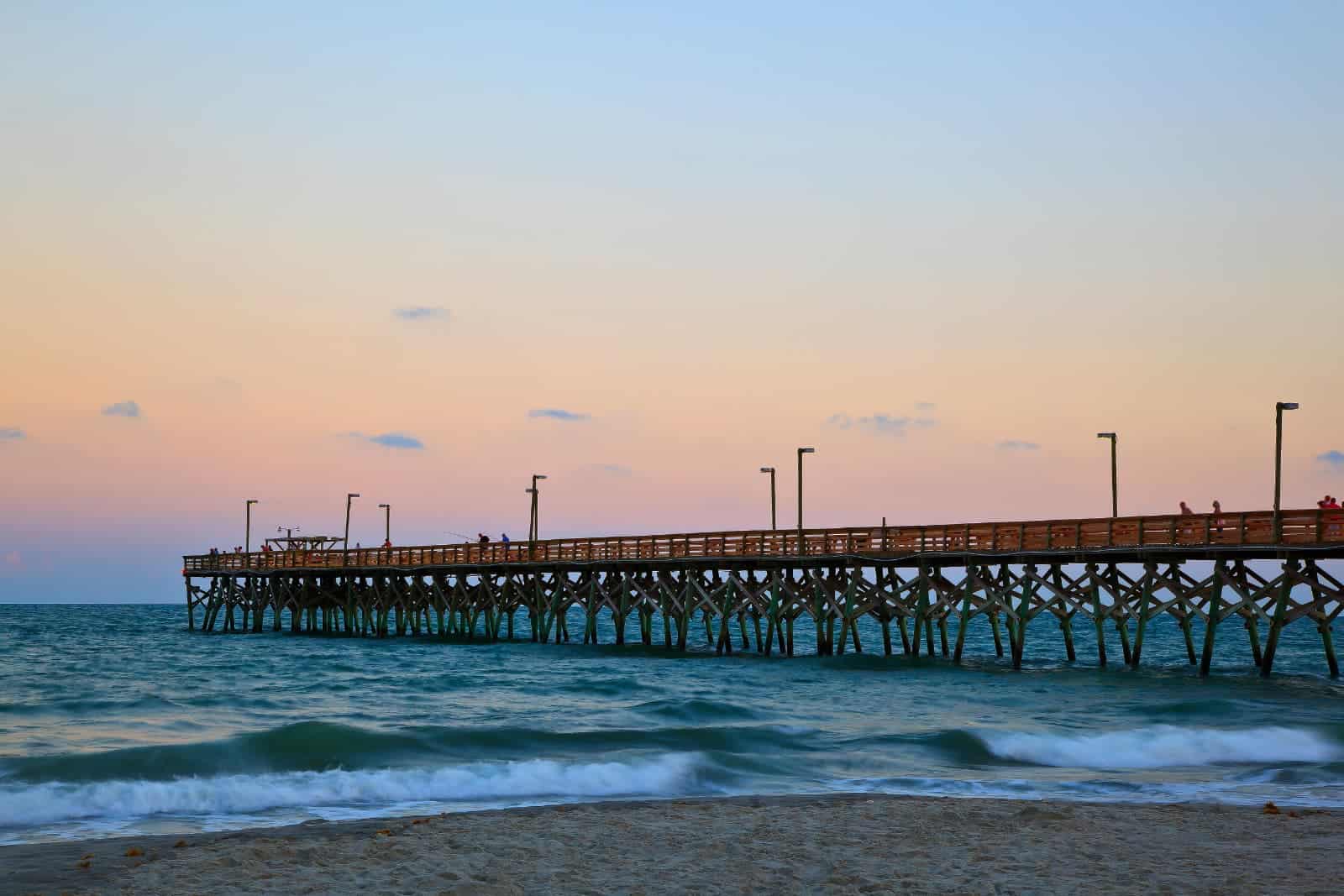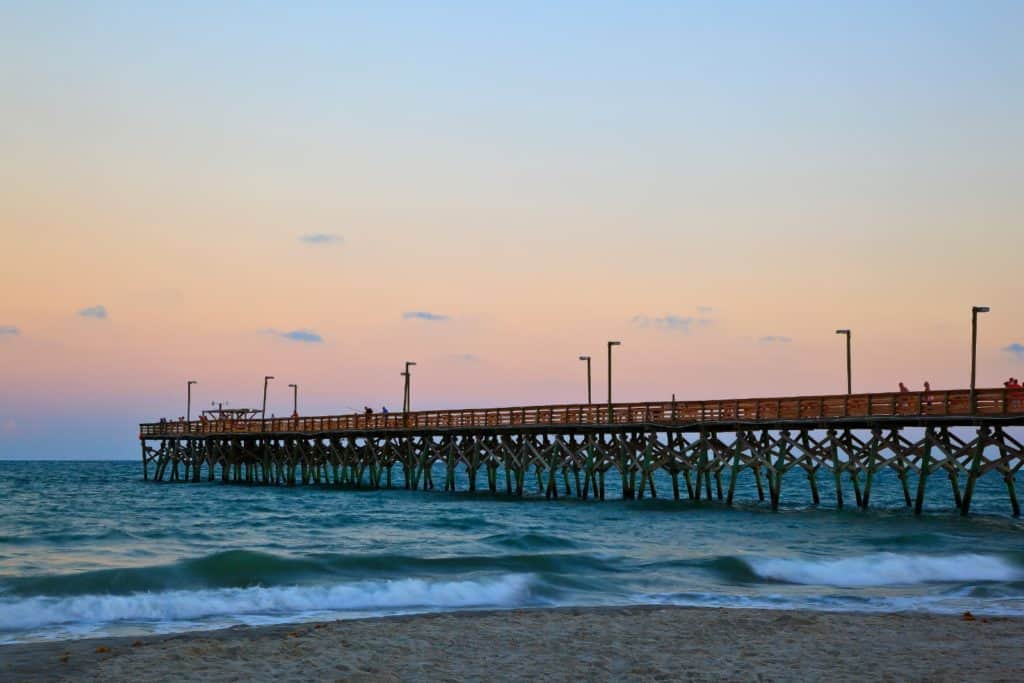 Of all the beaches we've visited, this is the most family-friendly. Several beach access points are wheelchair accessible. You can also request a special beach wheelchair.
Surfside Beach also has the distinction of being the first autism-friendly beach in the world (in 2016). To ensure that families receive proper service and support at attractions, restaurants, hotels and other businesses, you can request a CAN Card.
You'll find multiple lifeguard stations and incredibly clean beaches. There's easy access to showers and restrooms.
A wide variety of activities will appeal to all ages, from mini golf and bowling to athletic fields and picnic shelters with shuffleboard and bocce ball courts. Time on the beach can be spent fishing, parasailing or riding a banana boat.
Several playgrounds are accessible to kids with physical challenges. You can even visit a museum, movie theater, library, zoo and botanical gardens.
READ MORE >>>