Naples, Florida: 19 Spots For Food & Fun On Your Family Vacation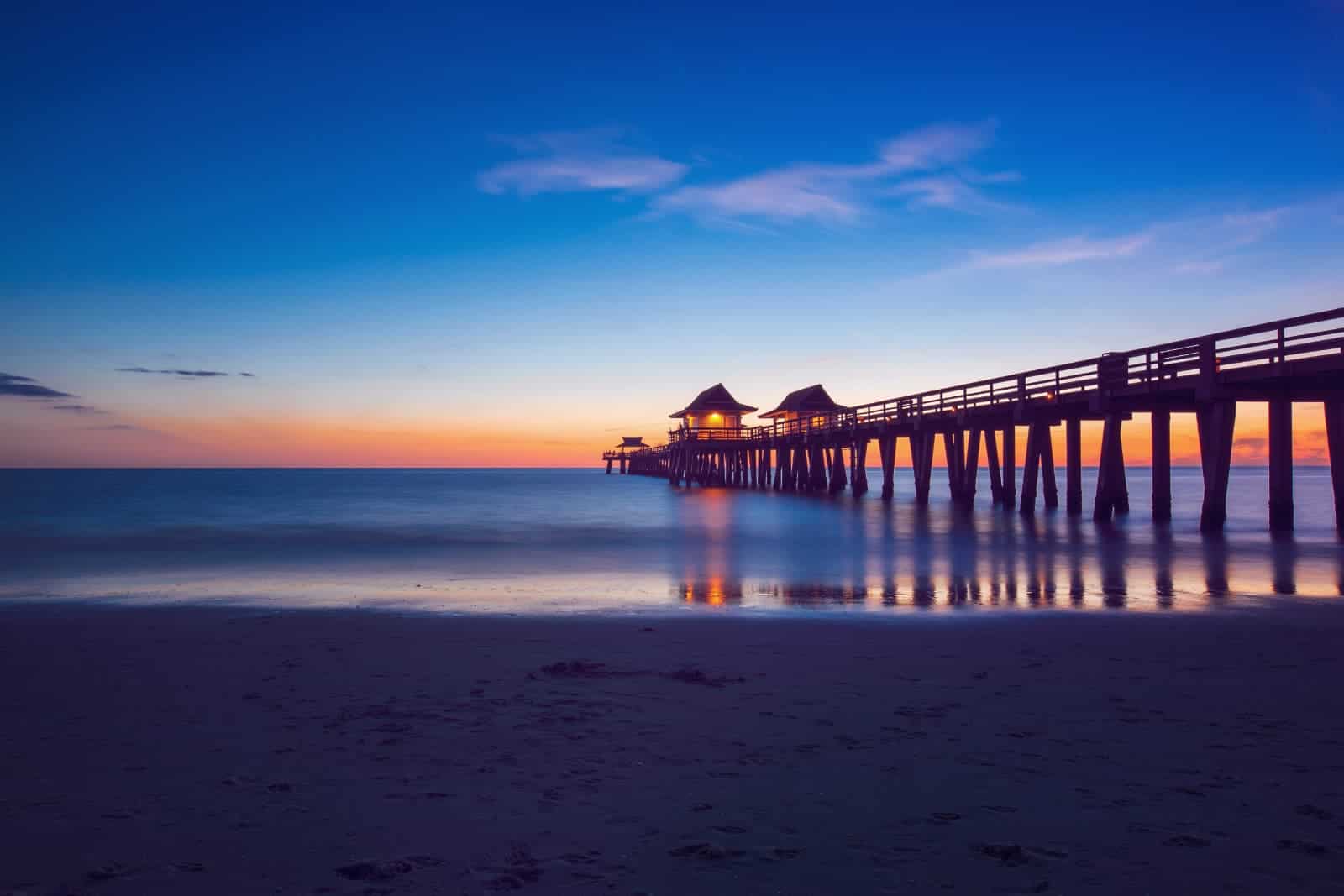 Get insider tips to help you plan an unforgettable family vacation to Naples, Florida. We'll share the top places to stay, things to do and places to eat. Get ready to enjoy your family beach vacation!
This post contains affiliate links – we earn a small commission if you purchase through our links, and we appreciate your support.
Naples is definitely one of the best beach vacations for families!
Our insider tips on Naples restaurants, lodging and activities come from a mom who visits several times a year because her family loves it so much. She's a mom who has a pulse on what couples and families of all ages would enjoy.
Where To Stay On Your Family Vacation In Naples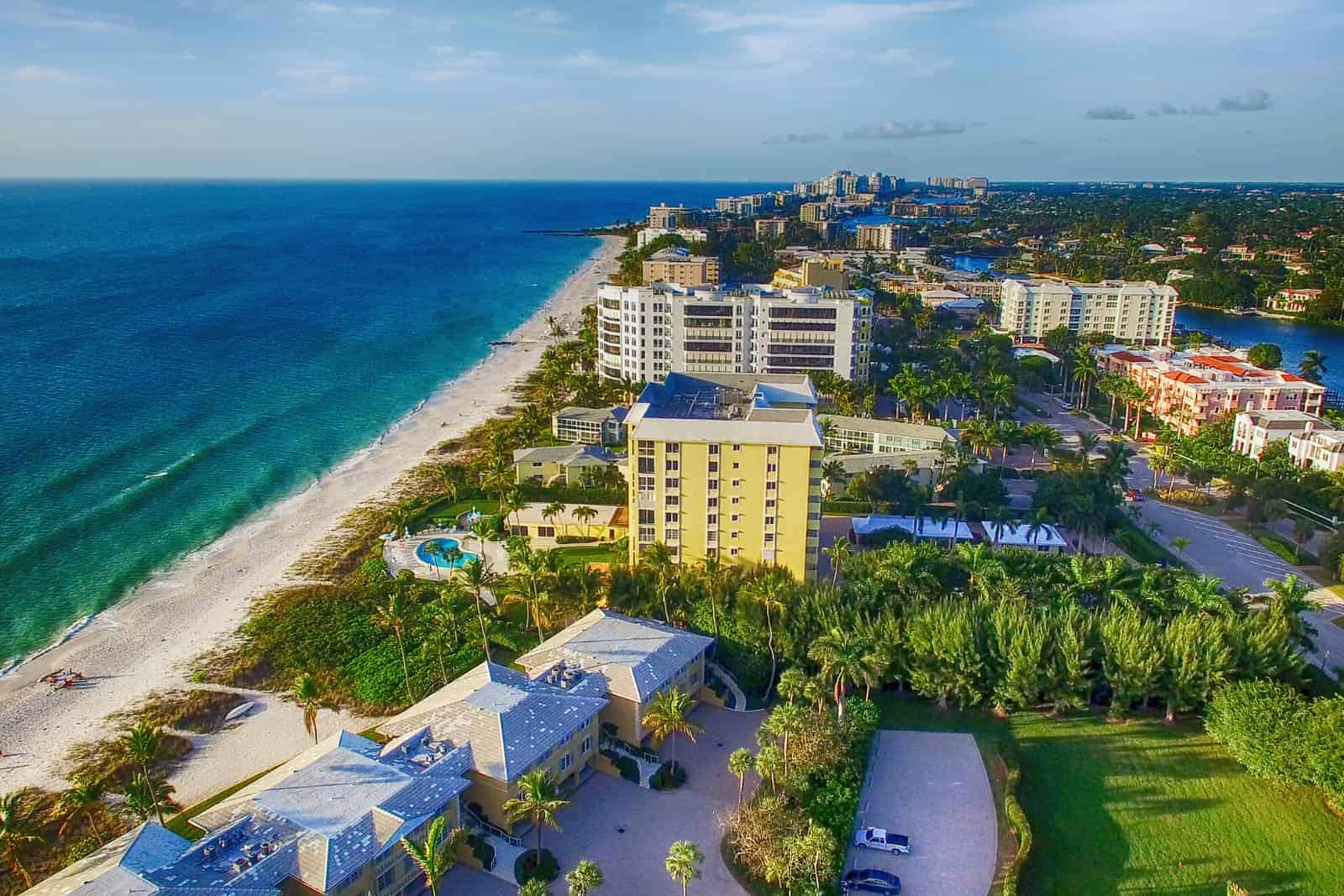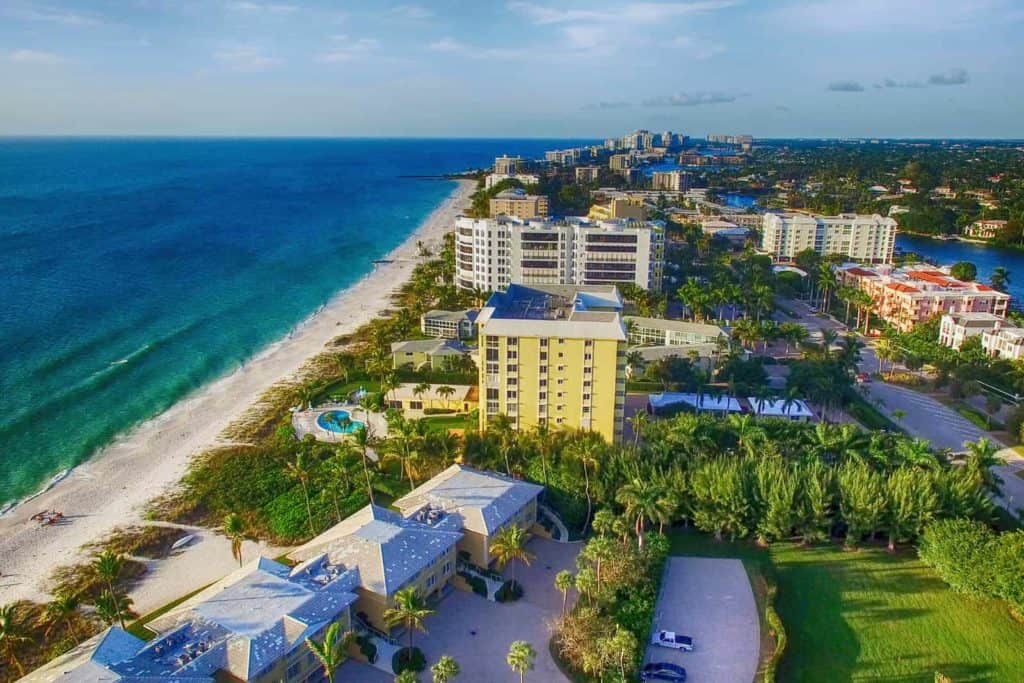 Naples Bay Resort has a great pool and is very family friendly. It's within walking distance to Fifth Avenue South, Third Avenue, Tin City, the pier, etc. You can also rent boats, bikes, and other things here during your stay.
Vrbo or AirBnB
If you're traveling with a larger group, a renting a house through Vrbo or AirBnB is a fantastic option. You have a lot more room and you can save some money by stocking up on snacks and groceries.

One of my favorite travel hacks is to order groceries to be delivered shortly after you arrive at your rental house. I've done this for several family vacations and food makes everybody happy after a long day of travel. Try Instacart and skip the store–you're on vacation after all!
Insider Tip for Families With Young Kids
Rentals for families from Twinkle Twinkle Little Store: We rented a BOB stroller, crib and high chair from this company last year. They dropped off and picked up at our doorstep.
READ MORE >>> Best Luggage For Teens: Top Picks from a Travel-Planning Expert
Things To Do With Your Family on Vacation in Naples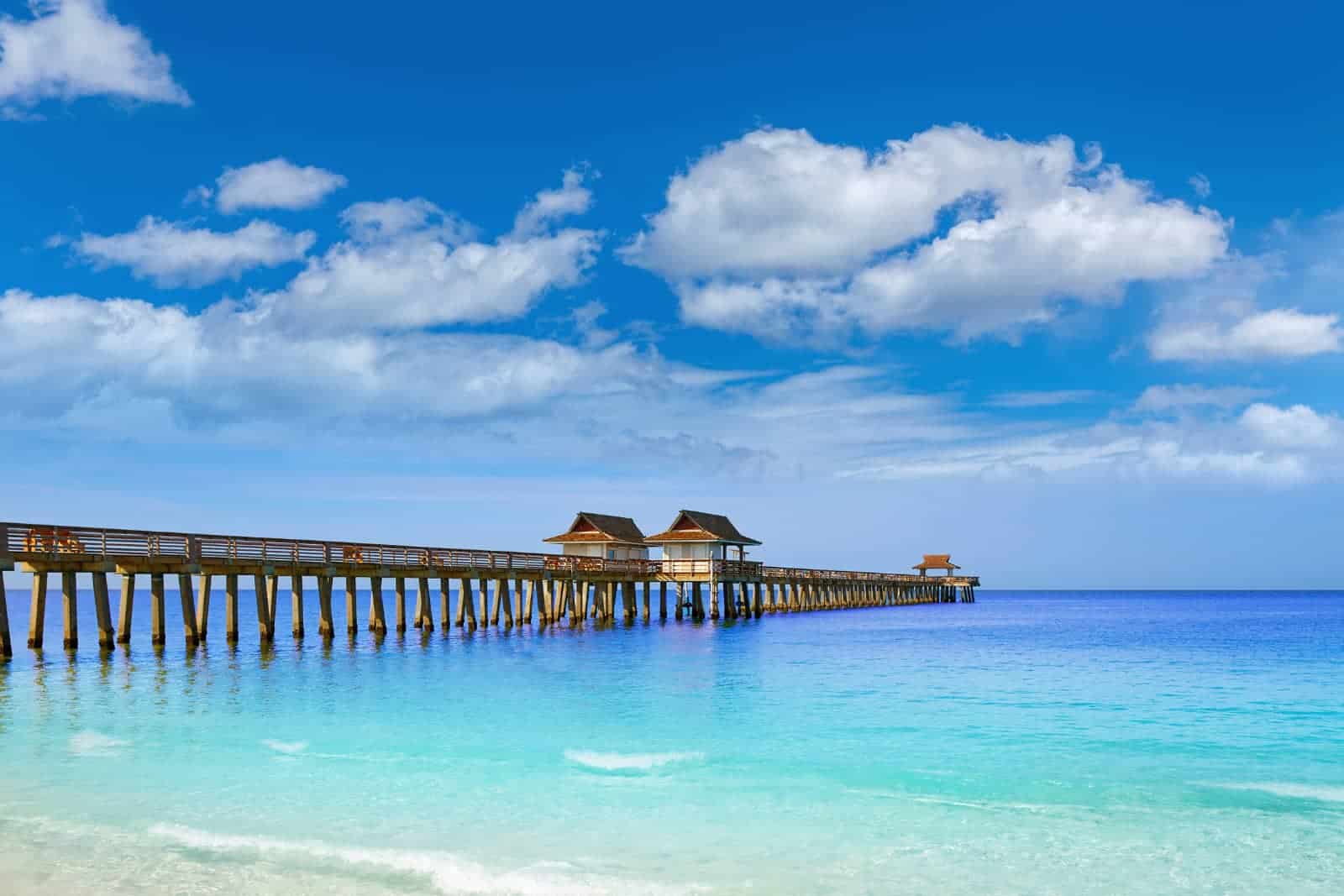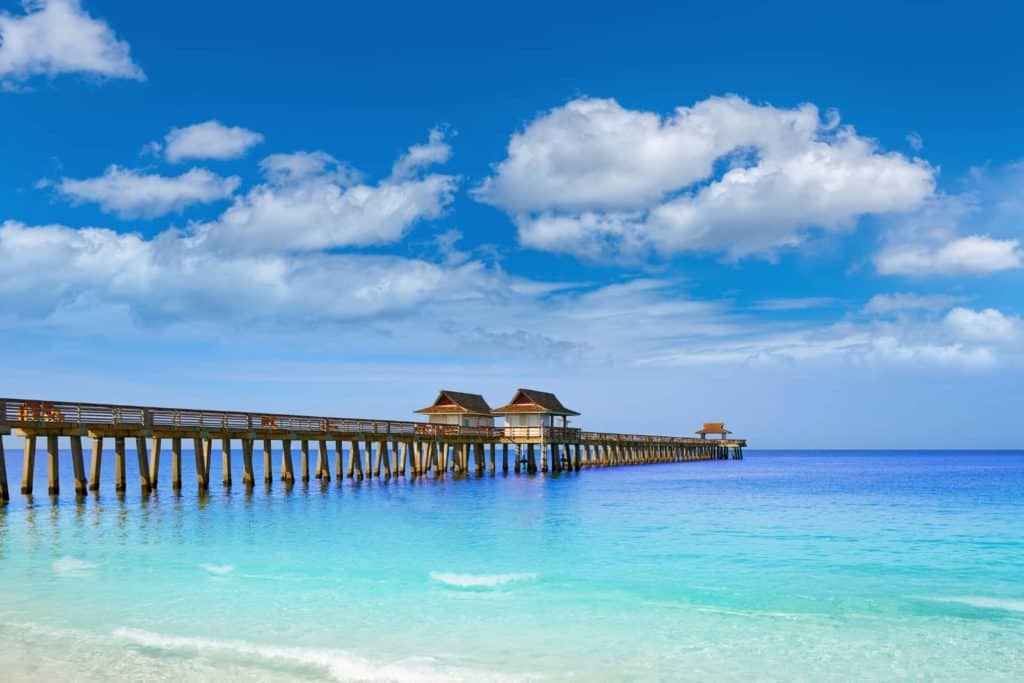 Sunset at the Naples Pier
Pack a picnic dinner or order a pizza and take it to the beach. Sunsets at the Naples pier are like nowhere else and every night is an event. Cue the applause when the sun sets! It's really close to all the shops and restaurants on Third (below) so you could make an evening of it!
Naples Bay Water Taxi
The Naples Bay Water Taxi is inexpensive and you'll get lots of sun! BYOB. The water shuttle makes several stops along the bay, including Tin City where you'll find little trinkets, souvenir shops, restaurants and bars.
Cool Beans Cruises
Cool Beans Cruises is great for teens and families. You can customize your cruise based on what you'd like to do. They have a 5-star rating on Yelp, TripAdvisor and Google.
Third Street
Your family can't miss Third Street! We love the Saturday morning farmers' market. There is an adorable children's boutique (Beth Mone Children's Shoppes) and lots of cute stores.
Fifth Avenue South
Fifth Avenue South is another great shopping and dining area. We love to have breakfast/coffee/brunch at 5th Avenue Coffee Company and then walk along Fifth.
We also love Ocean Prime (yes, Columbus friends, Cameron Mitchell's Ocean Prime has a Naples location and it's always delicious!) Head up 5th toward the beach and walk Gulf Shore Boulevard–we love looking at all the amazing houses!
Mercato
Mercato has great restaurants and upscale shopping near Vanderbilt Beach.
Miromar Outlets
Miromar Outlets is perfect if upscale shopping isn't your thing. My favorite store here is a Janie & Jack outlet where I usually buy all my daughters' swim suits and things for the next year!
STEMLAB at the outlets is a cool place to visit for kids of all ages. They have free STEM programs along with a hurricane simulator, animated sandbox, Google earth wall and more.
Do your kids need to burn some energy? Check out FunWalls, a rock climbing adventure with 16 different walls to try.
Top Restaurants for Vacationing Families in Naples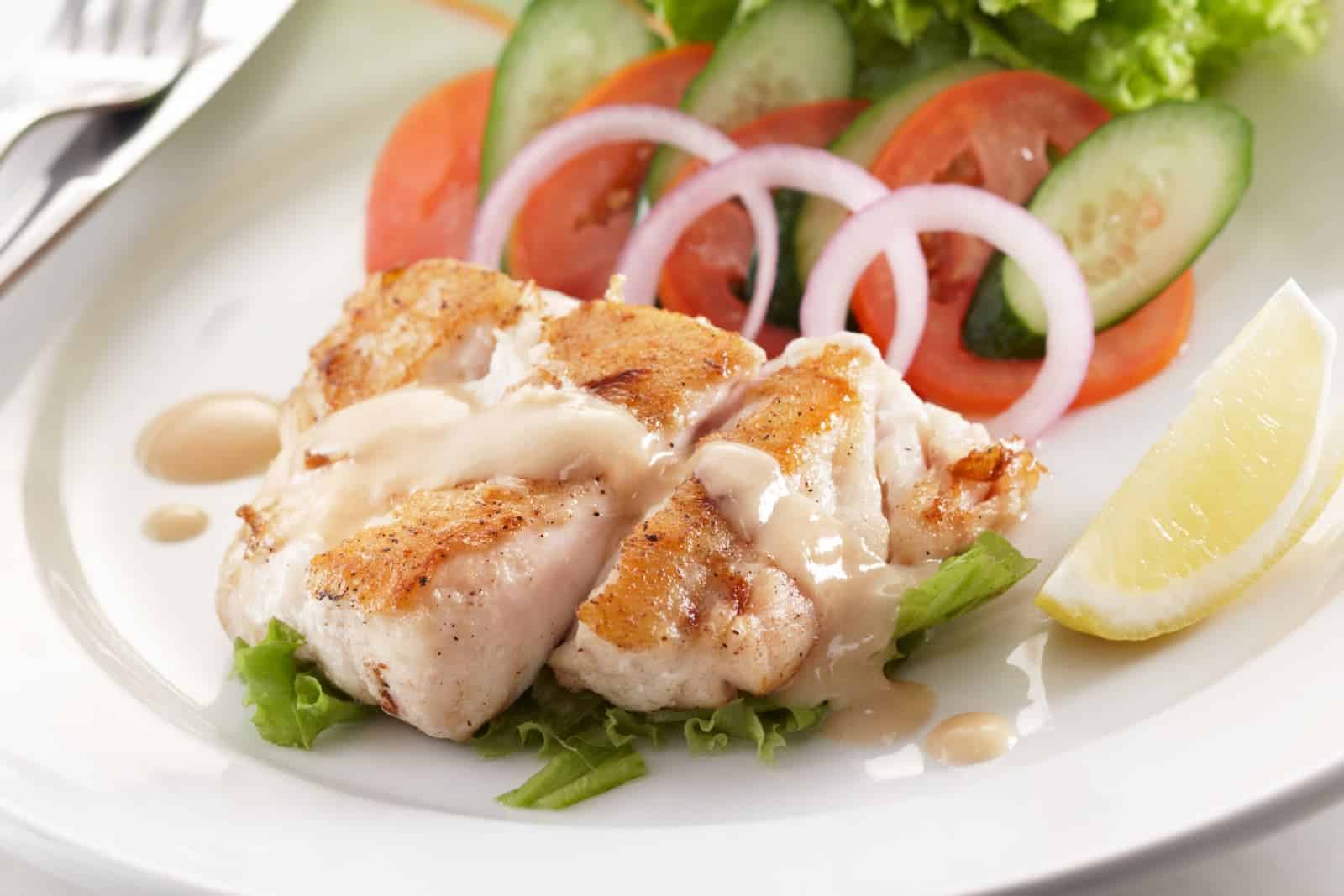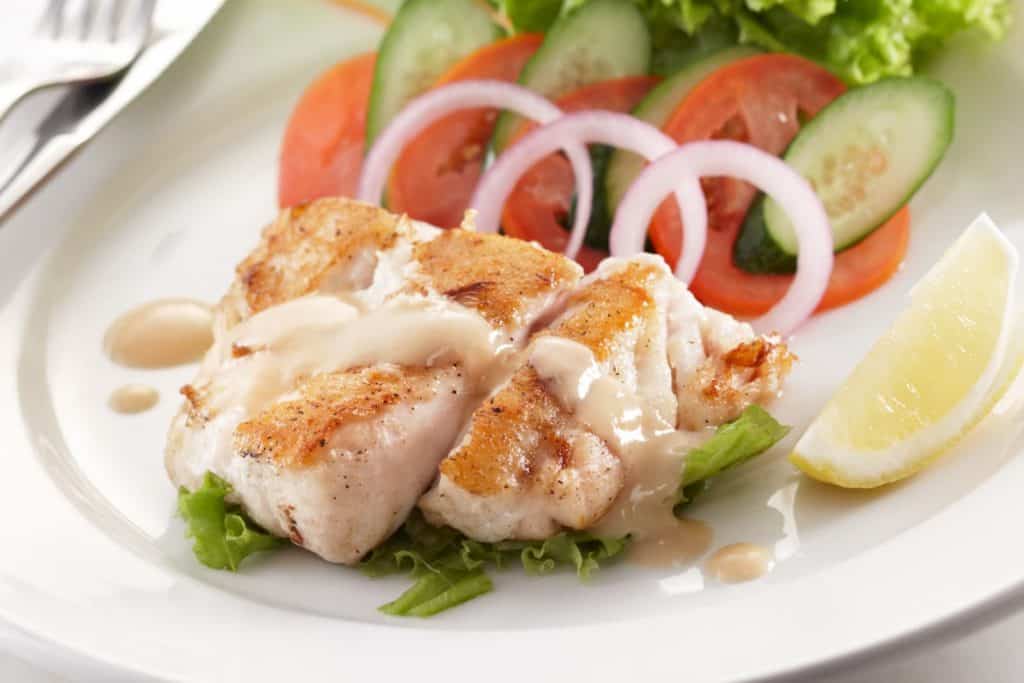 The Dock at Crayton Cove is a great, casual restaurant right on the Naples Bay with the best seafood! You can hop on the water taxi and make a night of it. Have an early dinner at the Dock and then take the water taxi over to The Cabana Bayfront for drinks.
Tacos & Tequila
My new favorite is Tacos & Tequila! I'm obsessed with the Sunday Taco, and the Buffalo Chicken Taco. It's casual and family friendly, and they offer 2-for-1 margaritas on some nights.
Shane's Cabana Bar is a stop on the water taxi and one of my favorites. They have drinks but no food, though there are a few restaurants nearby!
Delicious options on Third Street are the great Old Naples Pub, Tommy Bahama, Barbatella, Sea Salt. Get some amazing gelato at Barbatella's Gelato Bar!
Do you have a favorite spot that's not on the list but should be? Let us know in the comments below!
READ MORE >>>