42 Best Experience Gifts for Everyone on Your List (2023 Gift Guide)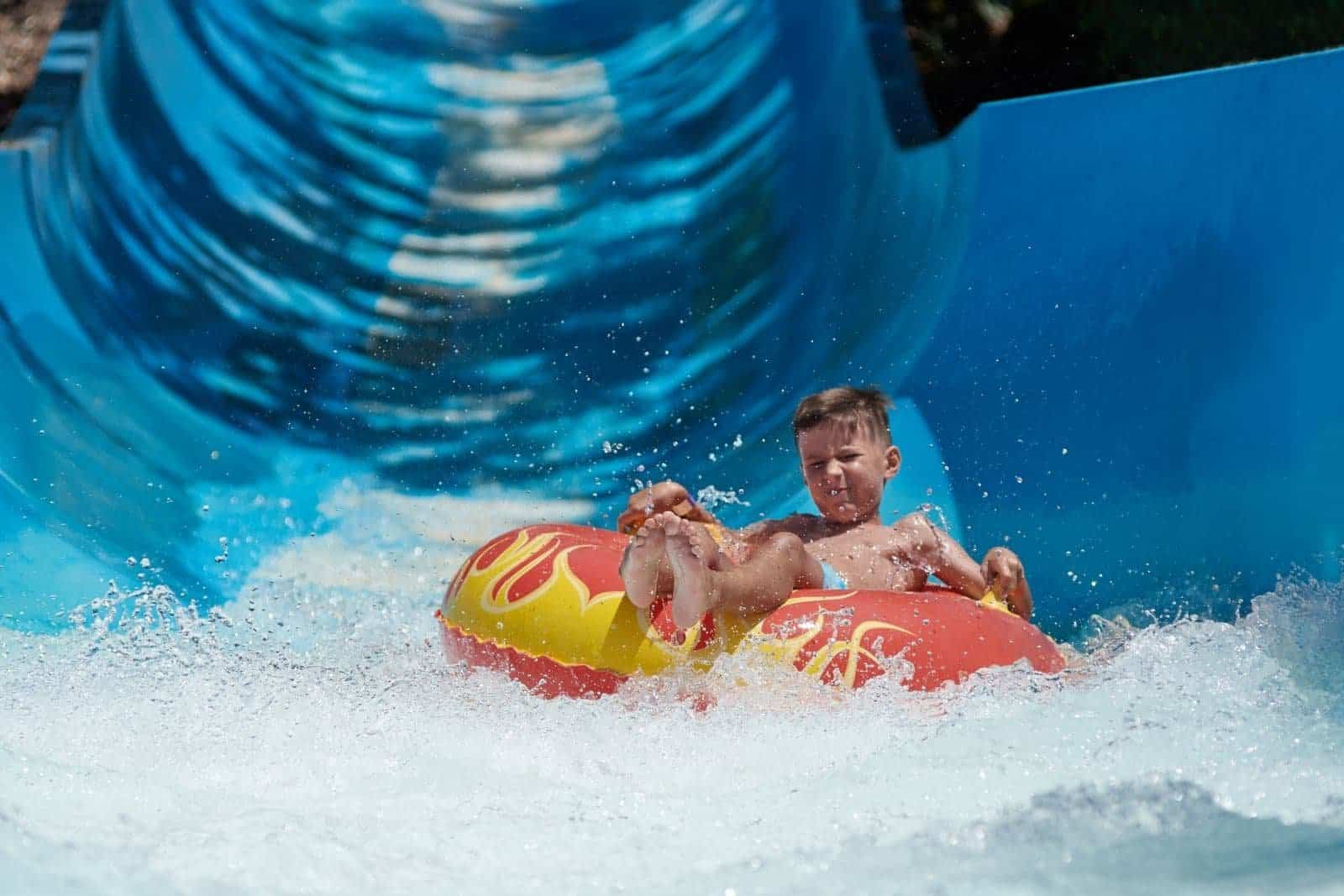 Gift an experience that lasts longer than "stuff." Here's a list of 42 best experience gifts for for everyone on your list. They are a great way to spend time together, learn new things, have fun and build great memories.
Some of the links below are affiliate links. This means that, at zero cost to you, we will earn an affiliate commission if you click the link and make a purchase. We appreciate your support!
I have a love-hate relationship with "stuff." My home brims with "stuff" I needed and wanted. "Stuff" my husband and kids needed and wanted.
There are so many things on shelves, in bins and on counters on our house that I lose things. Or I rant about the clutter. Or I trip walking up my stairs because of the "stuff" waiting to be delivered to the right bedroom.
As the holiday season approaches (I literally just saw a 30-day countdown to Black Friday – heaven help me), I want to avoid adding more of the same "stuff" to the houses of those I love with physical gifts.
Giving gifts is good for the soul, and receiving them doesn't stink either. But nothing says we can't pivot our gift-giving strategy: give less stuff and gift an experience.
Below are five categories of experience gift ideas. It's your ultimate guide to giving the perfect gift. For many of these ideas, you can even give a gift card as the tangible gift (lots of the ideas on our list of the 50 best gift card ideas for teens fund experiences, from meals out with friends to movies to amusement park visits.)
But first, let's take a look at why we should consider choosing to gift an experience rather than "stuff."
Do We Really Have Too Much Stuff?
As you consider whether to gift an experience, let me share some stats that might sway you.
American homes built in the 2010s are 74% larger than those built in the 1910s (about 1,000 more square feet). Houses got bigger even though the number of people living in them went down from 4.54 to 2.58 according to a Property Shark Real Estate Report.
One in 10 Americans rent offsite storage for "stuff" that can't fit in their homes. A 2015 survey showed a quarter of homes with two-car garages can only fit one car thanks to other "stuff" in the garage.
And here's a real kicker: A UCLA study found that only 3.1 percent of the world's kids live in America, but they own 40% of the toys consumed globally.
To be clear, I was raised by a mom whose primary love language is gift-giving. I love to give gifts – tangible gifts. But I'm also pretty convicted when the amount of stuff in our home hits a certain threshold.
This Becoming Minimalist blog post on Why Fewer Toys Will Benefit Your Kids made a few points that really made me pause and think. Author Joshua Becker notes that fewer toys can mean that kids:
Get more creative
Develop longer attention spans
Take better care of things
Become more resourceful
Experience more of nature
Become less selfish
Becker points out that kids who get everything they want believe they can have everything they want. I'm going to hang on to this pearl the next time I feel guilty for saying no.
Experience Gifts That Encourage Family Time
When you gift an experience, what you're really gifting is time:
time together as a family
special time together for one parent and a child
a fun experience for an aunt, uncle or grandparent and a child
cool cousin or friend time together
Two years ago, my SALT effect co-founder Kristie and her husband decided they would take their two sons to the Big 10 Championship game in Indianapolis in lieu of Christmas gifts.
Kristie is an alum of the Big 10 school where she and I teach, and let's call her family…well, sports obsessed. If you doubt the excitement of a 9- and 11-year-old learning their Christmas gift is a family trip to this big game, check out the video of their big reveal.
We know this isn't necessarily an every year kind of idea, but we're kicking of our list of the best gifts with a biggie.
1. A trip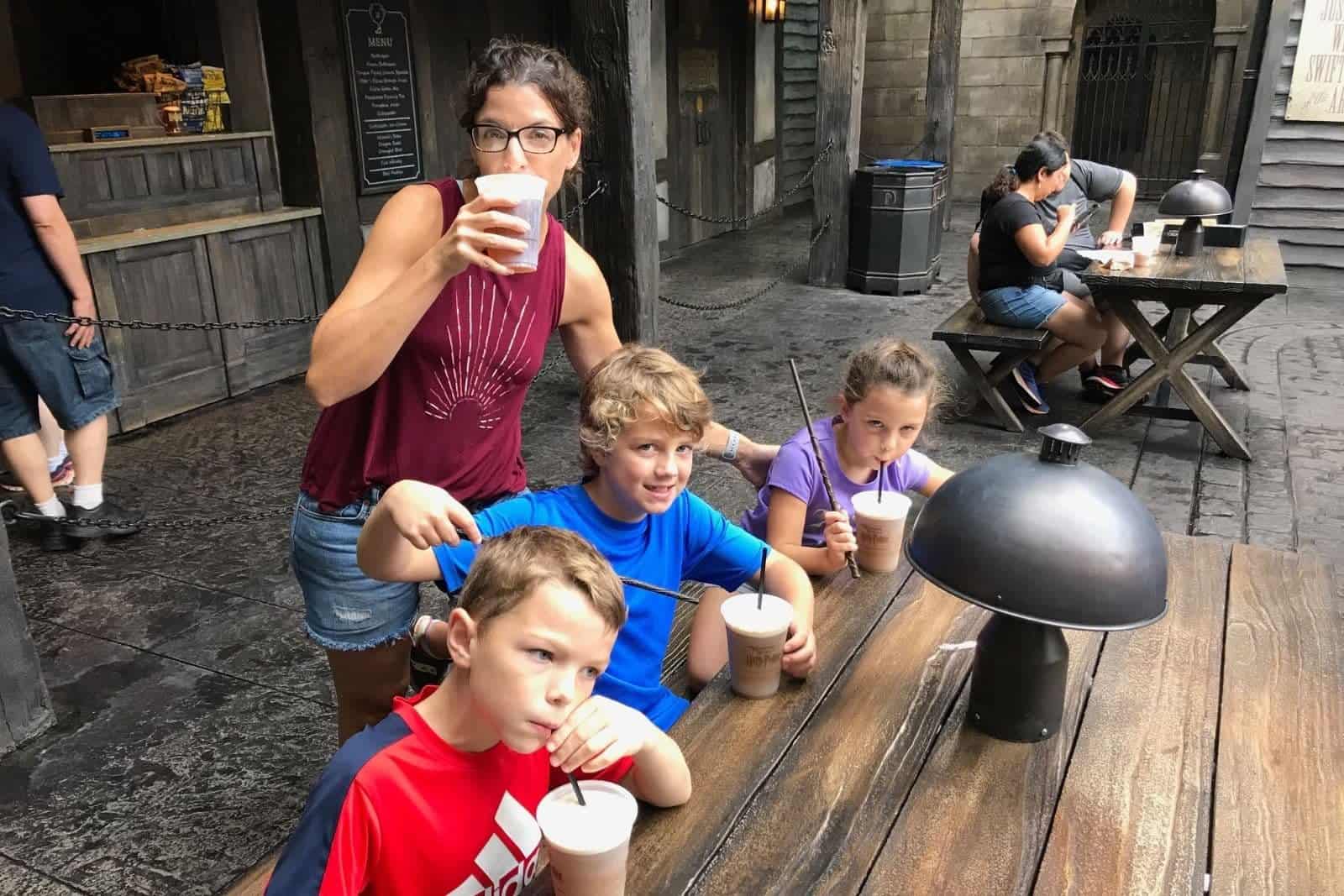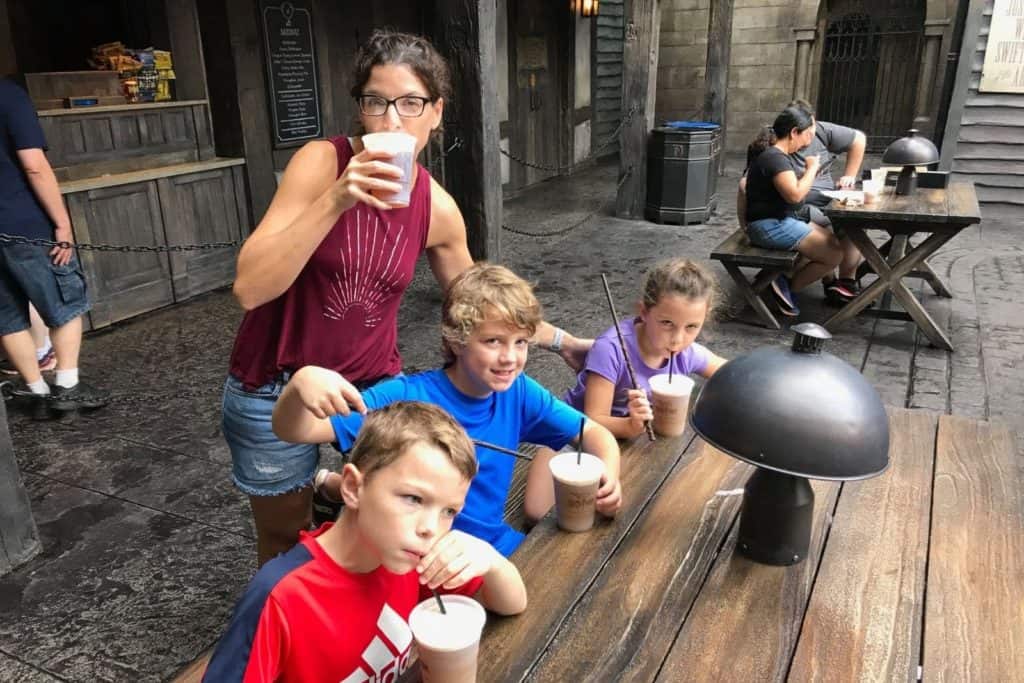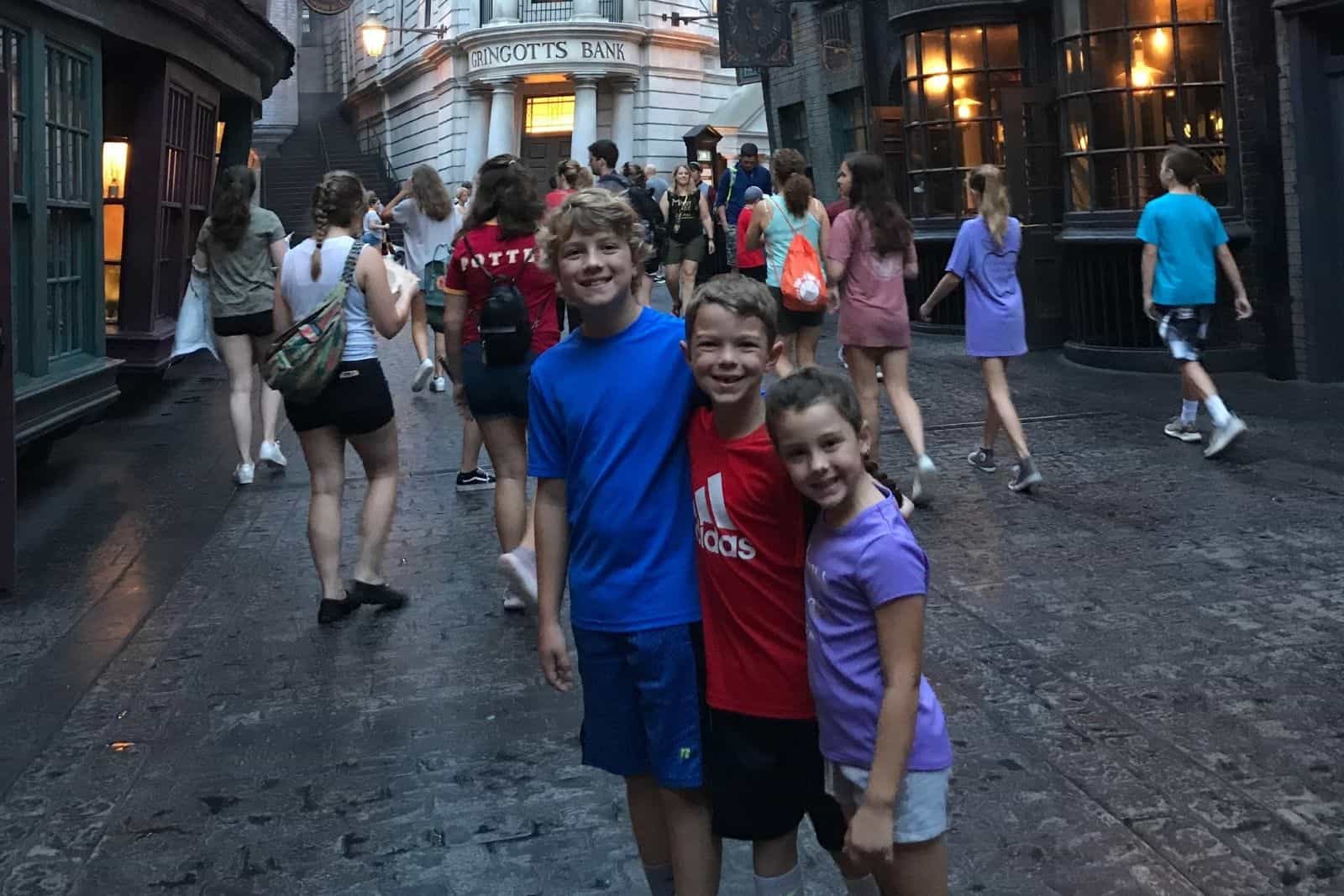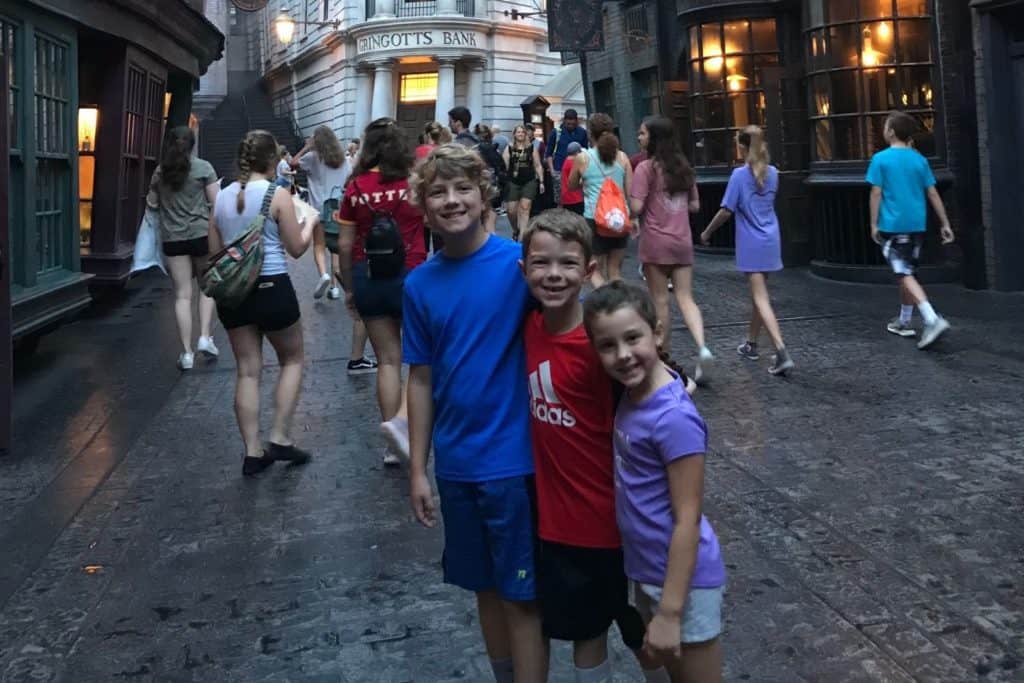 We understand if you're looking to gift an experience, you likely aren't up for this kind of an expense. It's not an "every time" kind of gift.
But a memorable experience trip could be something to consider for your immediate or extended family at some point. It's got WOW factor and is an unforgettable gift.
Kristie's family sacrificed traditional gifts, but the ornament used in the big reveal gave her kids a tangible memento to pull out each year and a reason to relive the memories of that shared experience. We love these family trip ornaments from Etsy small businesses!
Custom Travel Ornament
The memories you'll share when you hang this on the tree every year are priceless.
Personalize this ornament with a heart or star at each location and add text at the top and bottom.
Buy Now
Two of my children and my husband all have birthdays within a 20-day stretch that also straddles the start of school. A busy time for me as a teacher. The season of birthday celebrations often morphs me into a scary combination of a Tasmanian devil and a drill sergeant.
I was NOT feeling the birthday gauntlet last year, so we offered our sons an option: would you be interested in trading all birthday parties and presents for a long weekend at the Wizarding World of Harry Potter at Universal Studios?
I thought they would be torn, but we got an immediate "Yes!" from both boys. A fiery dragon in Diagon Alley, roller coasters and shorts in October made my family weep with ecstasy.
Trips take more money and more planning, but as an every-once-in-awhile great gift idea, they top the chart. It can also be a fun way for kids to spend time with a family member. My uncle took my sisters to Florida when they were little and they still talk about it!
Side benefits I didn't see coming of choosing a trip when you give the gift of experience to your own family:
My kids felt honored we gave them the power to make a big decision that impacted the whole family. They picked the right place!
We had some good conversations about finances – what parties and gifts and trips really cost, and why we just can't do everything. We did NOT load up on souvenirs. The TRIP was the gift.
The kids actually seemed to realize the experience, memories and pictures of this trip would hang around a lot longer than typical gifts.
You can also gift a Hotels.com gift card or a Southwest Airlines gift card to help someone else take a trip. Or create Airbnb experiences by booking an overnight or weekend trip.
2. Tickets to a sporting event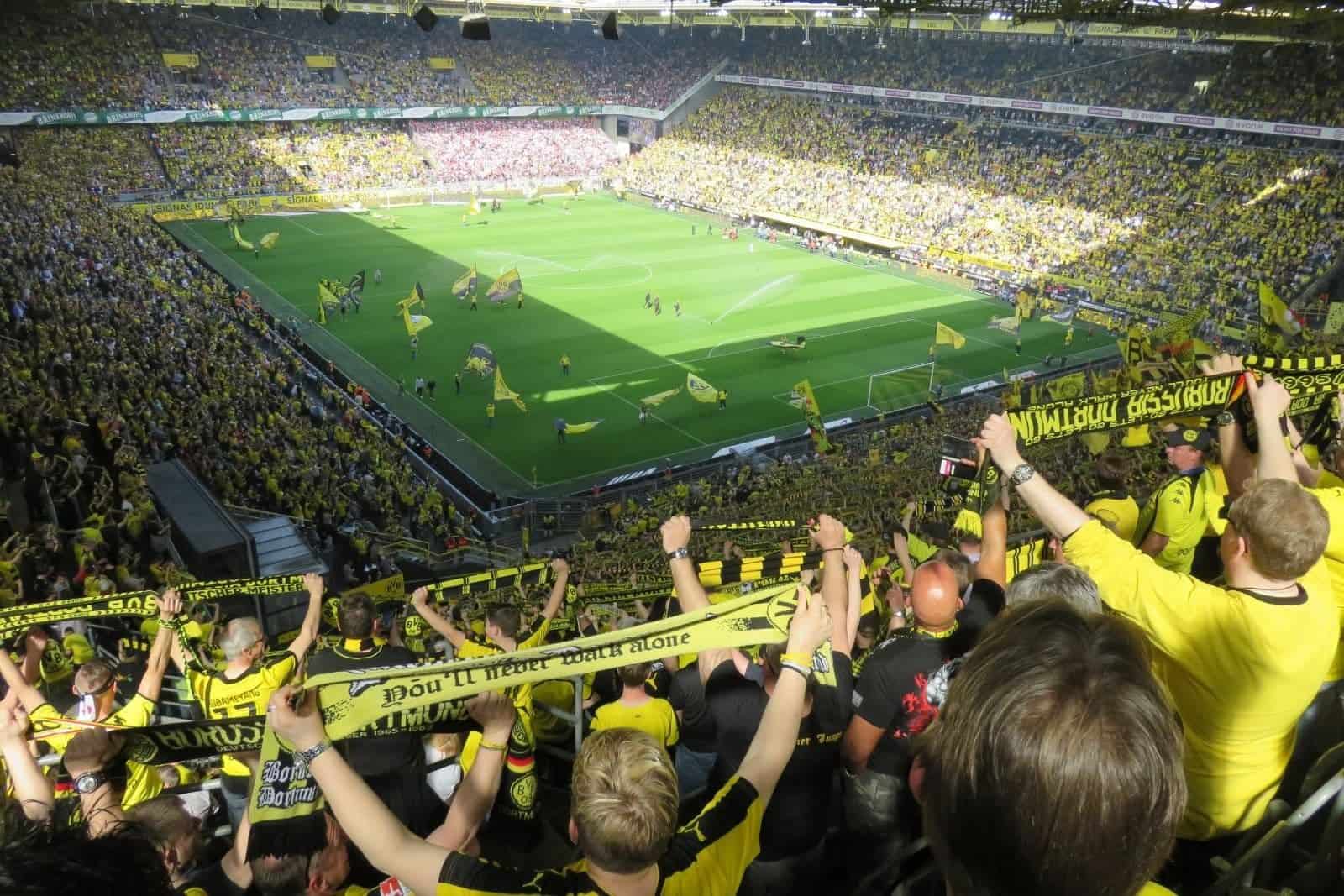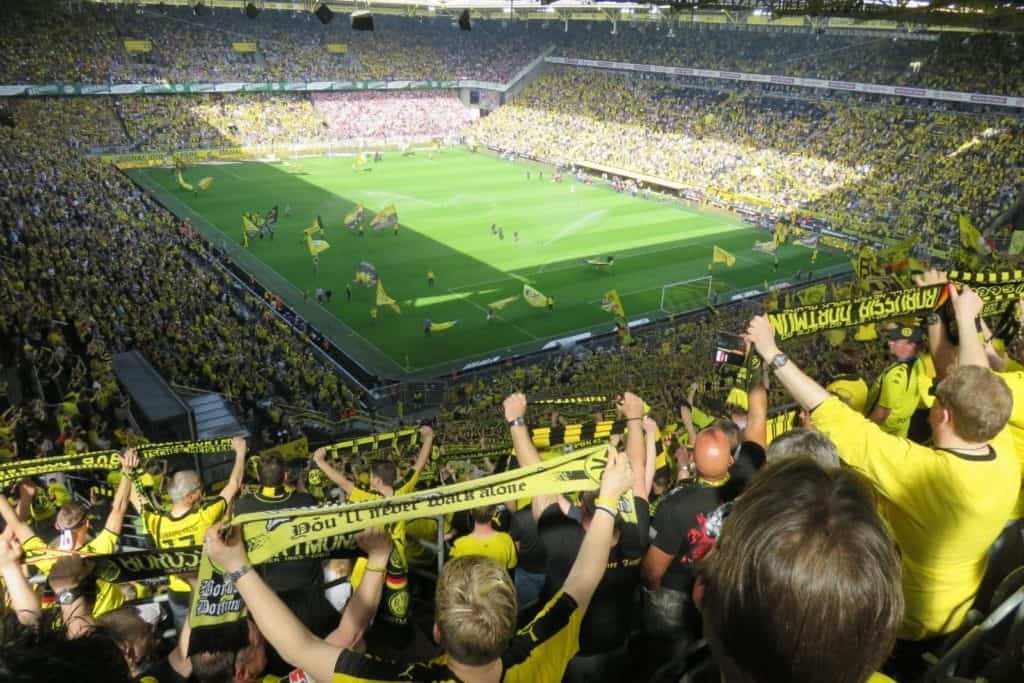 Kristie's family only does birthday parties for ages 5, 10 and 16.
When each of her boys turned 10, they were able to choose between having a birthday party (and the 7-10 friends and gifts that come with it) or going to a Cavs game.
SPOILER ALERT: I already mentioned this family's sports obsession. They both chose the game. Check out college teams, minor leagues and professional sports venues within driving distance or do some sleuthing on tickets to go see a favorite team. (If you're looking for birthday party ideas for tween boys, a sporting event can be a big win.)
Make the gift more fun to open with fan gear! Our favorite place to shop for pro and college officially licensed jerseys, hoodies, hats and more is Fanatics. They've got something for every team!
The college where we work even offers birthday packages to soccer, lacrosse, baseball and other games. Packages come with tickets, concession food and swag.
3. Tickets to a show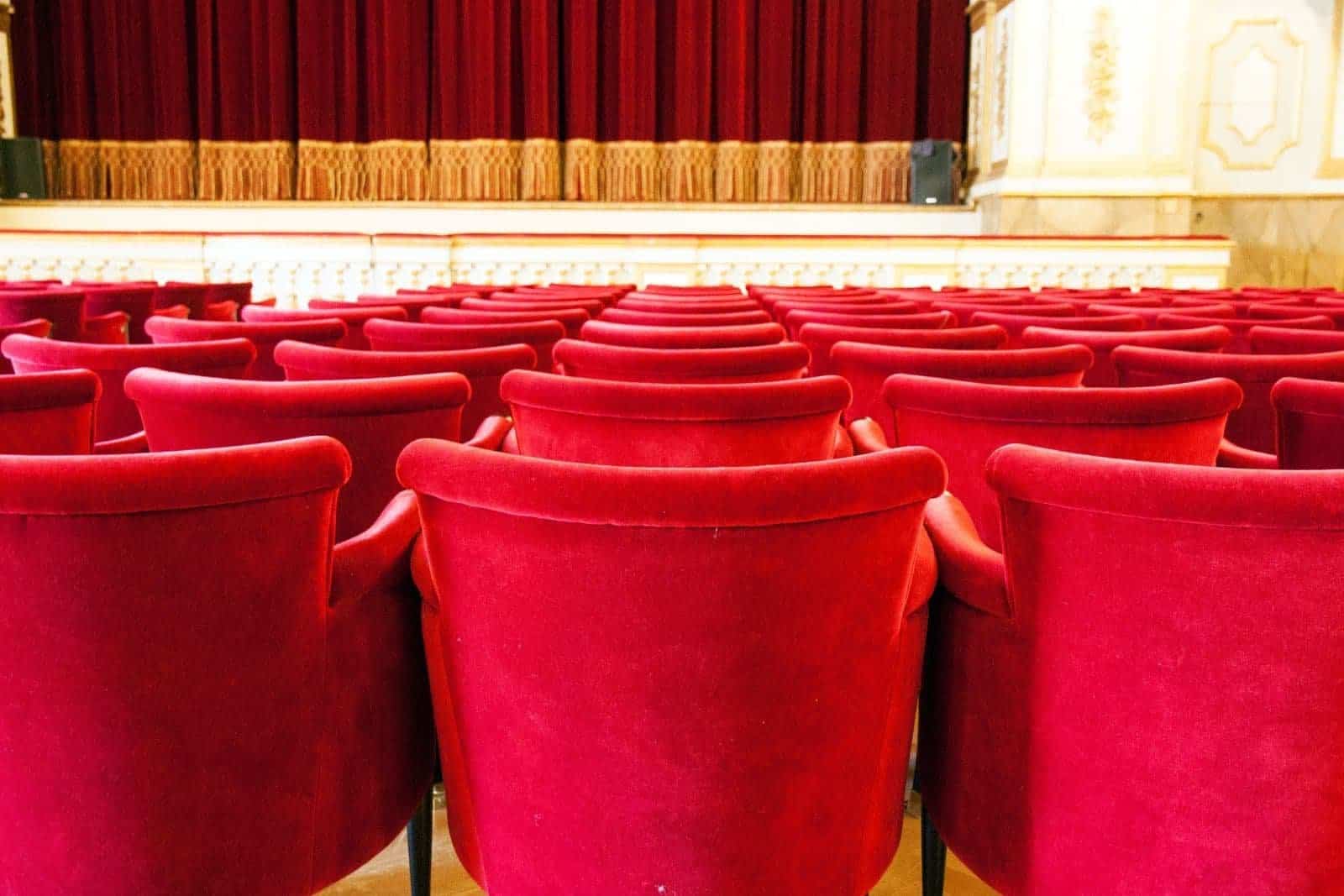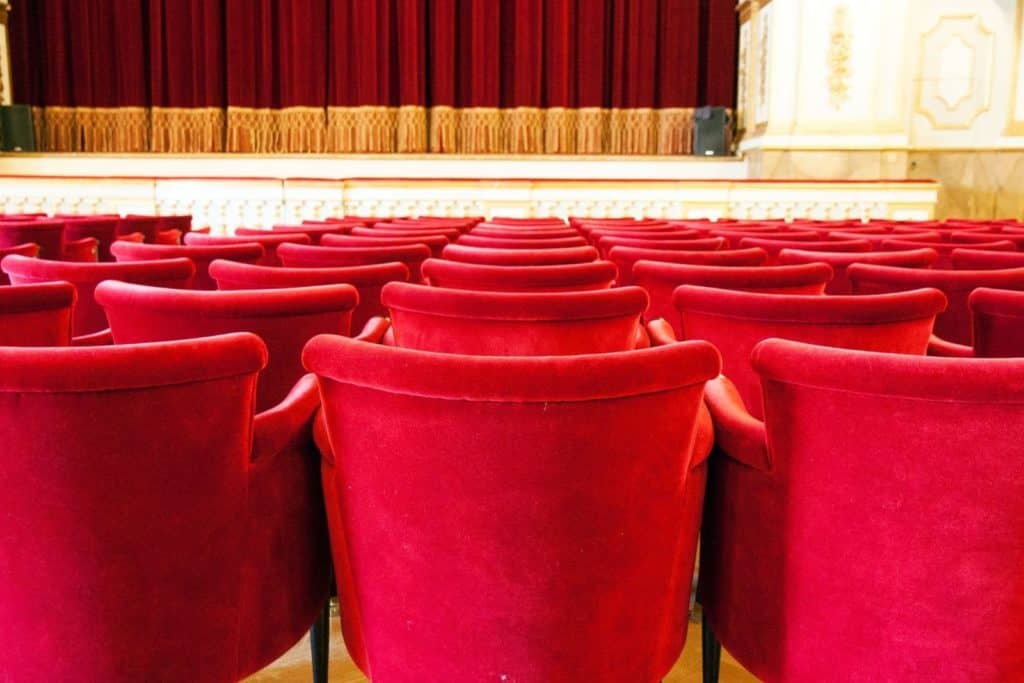 Check the schedules for a local theater or performing arts center. Maybe a dinner theater, murder mystery dinner or a medieval times dinner theater. Make it a date night for one child and one parent – the perfect opportunity to dress up, go out to dinner and enjoy the theater.
4. Escape room adventure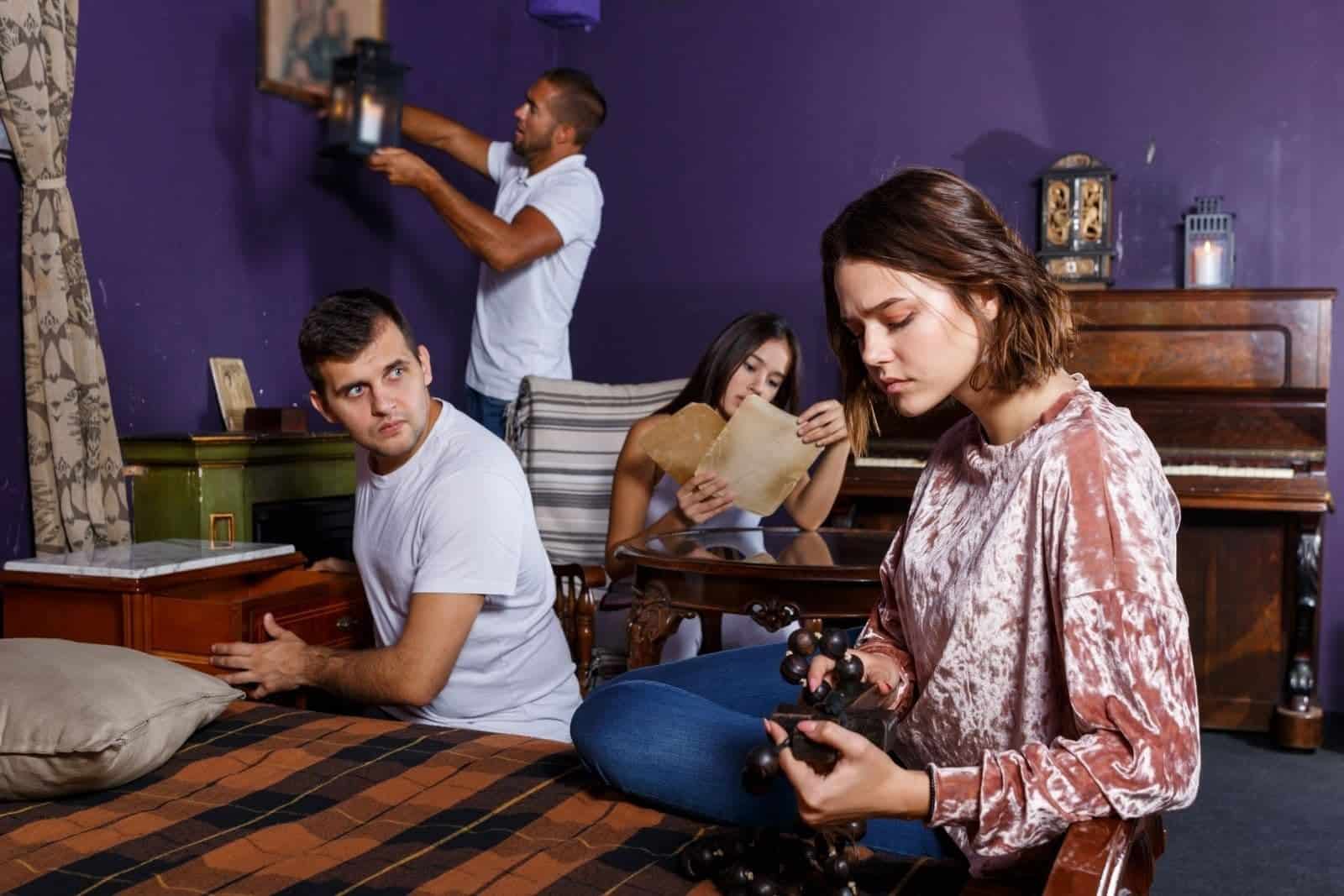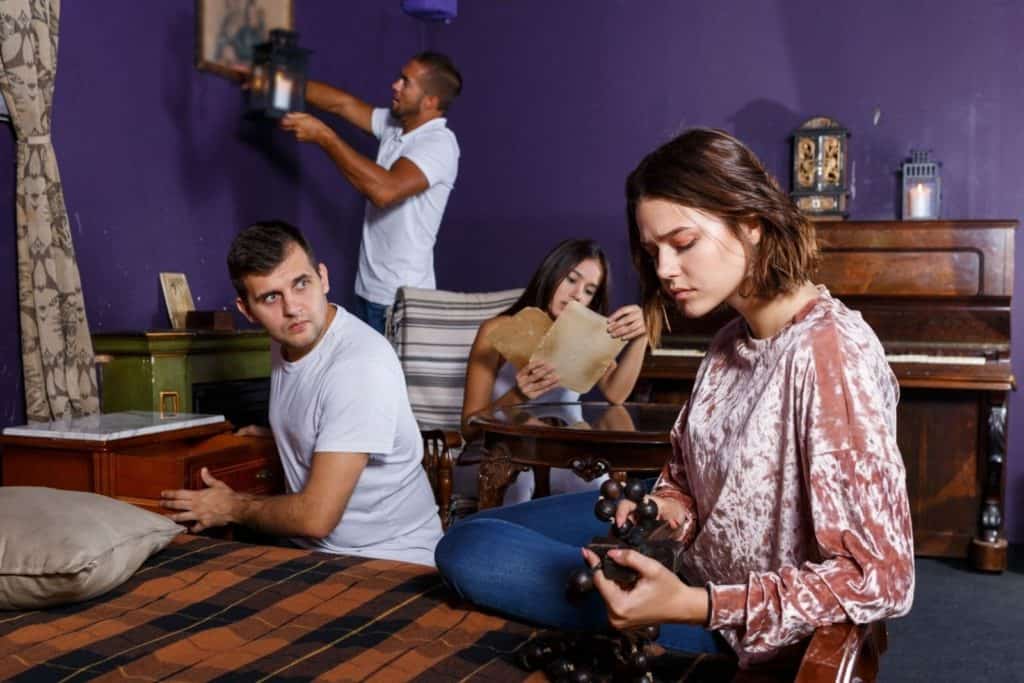 My husband and I went with two other couples to an "Escape the '80s" escape room experience. The brain teasers impressed me and the ticking clock was a fun challenge. All I kept thinking was, "My son would LOVE this."
The company we used does not allow kids 6 and under, and kids 7-12 must be accompanied by an adult.
If you want an at-home experience, we've done several Exit: The Game experiences. They're a fun challenge and pretty inexpensive. Just watch the skill level of the experience you book or buy.
EXIT: At-Home Escape Room Experience
We love EXIT games! It's a one-time-use game because you end up tearing and destroying supplies in your quest to escape.
This will captivate your tweens, teens or whole family for a few hours! You can play with 1-4 players.
Buy Now
5. Service Learning experience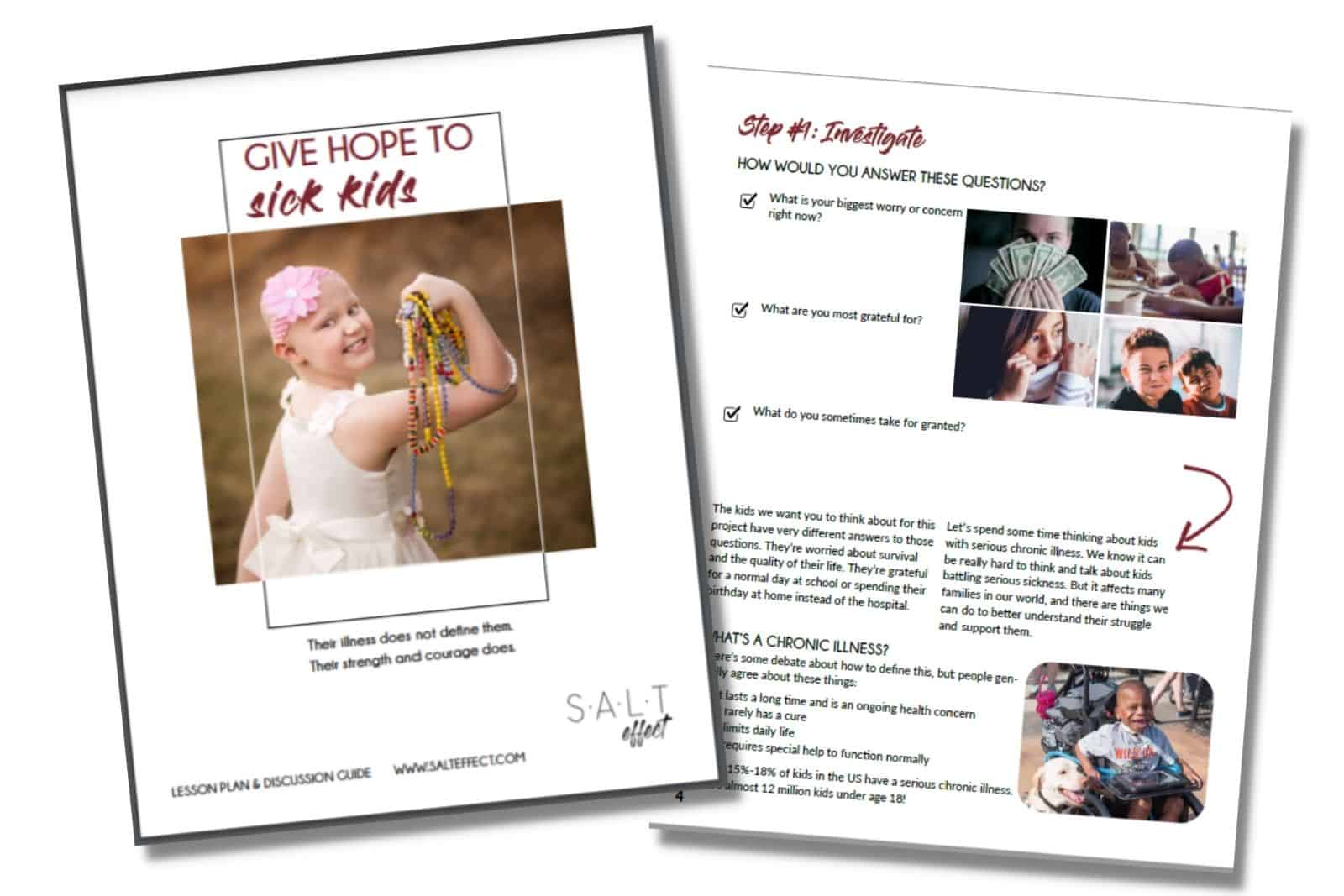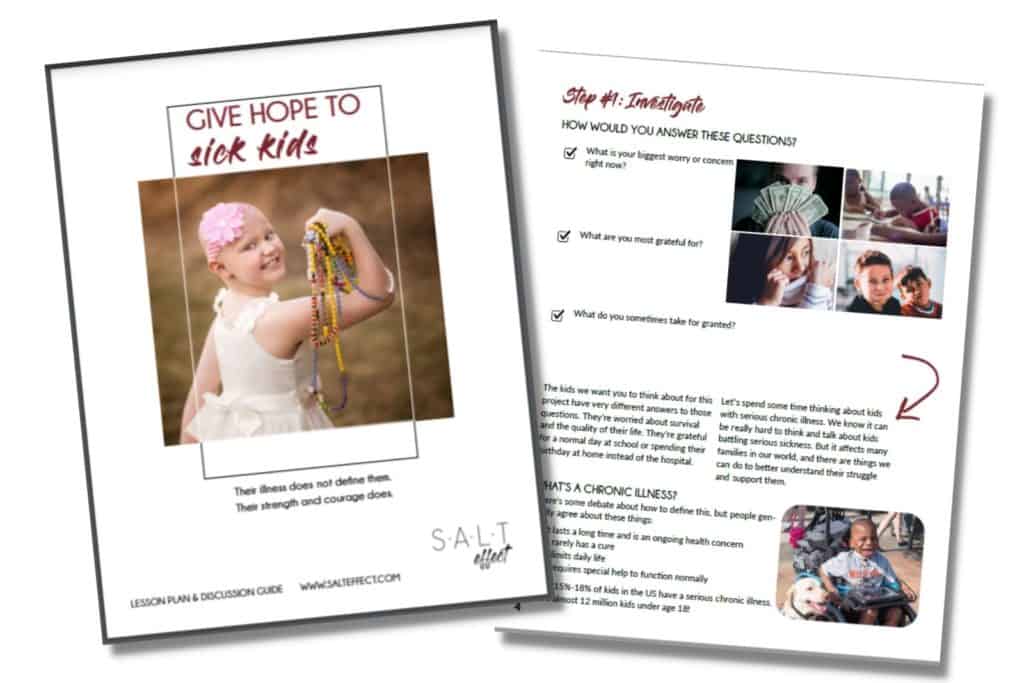 We started SALT effect to help families spend more time together doing things that matter. We created several downloadable and step-by-step service learning projects for families:
We partnered with a nonprofit for each project. Our teaching backgrounds helped us create interactive projects that will keep kids interested and learning while your family gives back.
6. Zoo Membership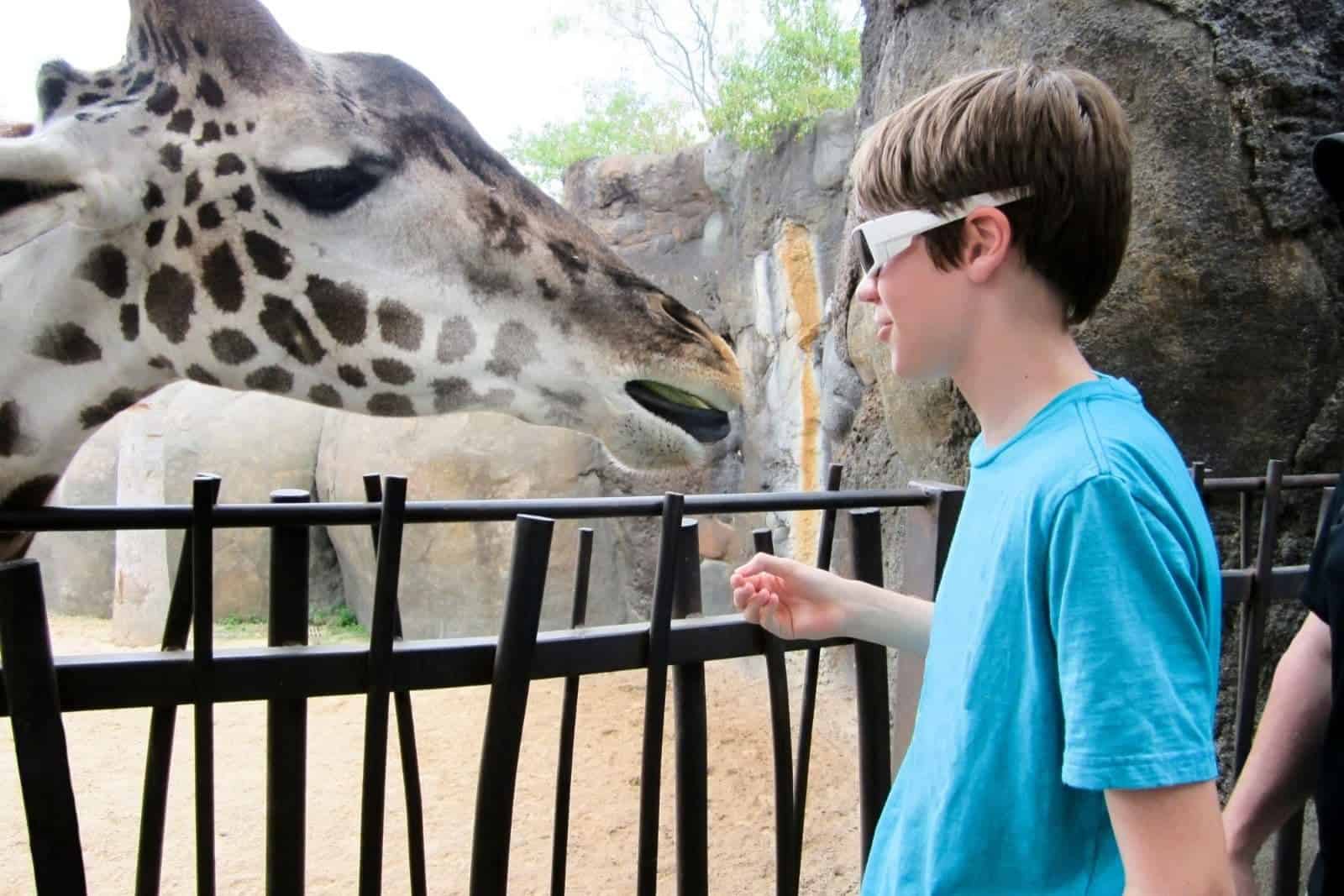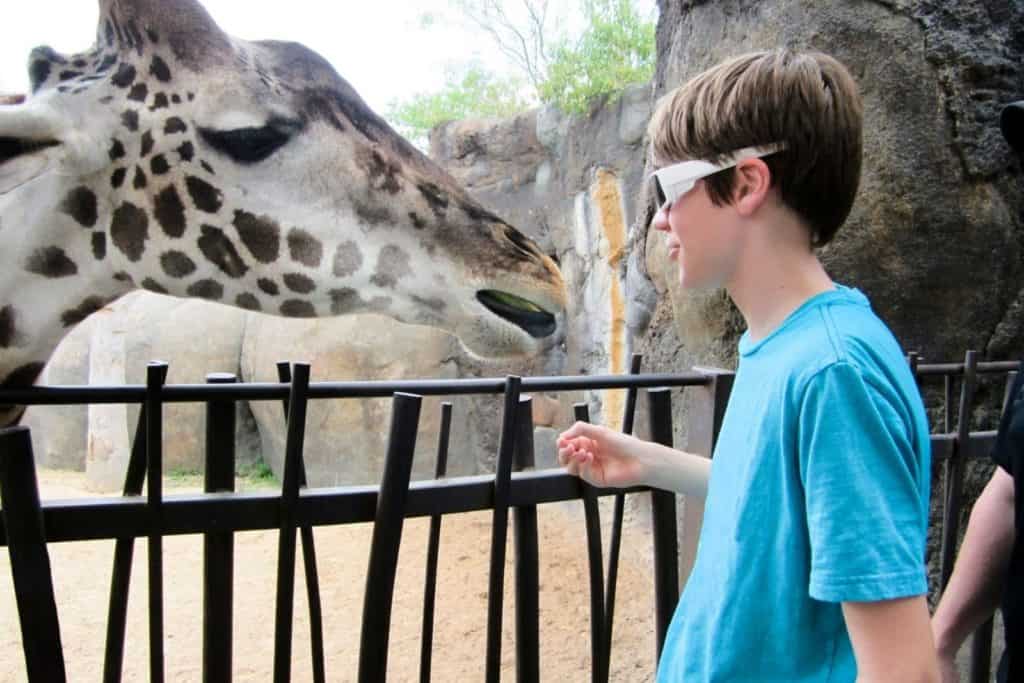 This is a great gift request to give to grandparents, because they can spend the rest of the year watching your family enjoy their gift.
Lots of zoos also have reciprocal memberships to try zoos and museums in other cities.
7. Museum Memberships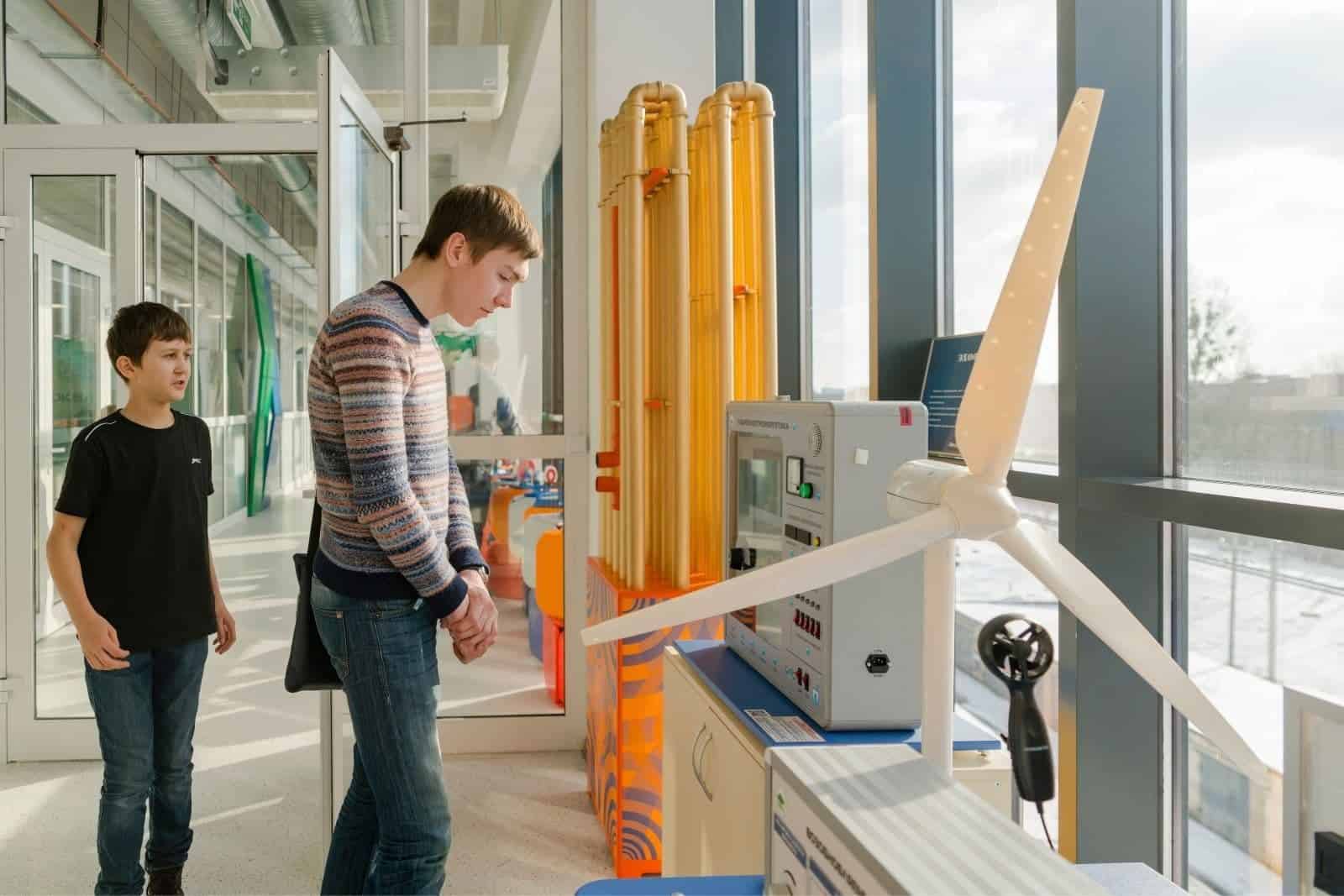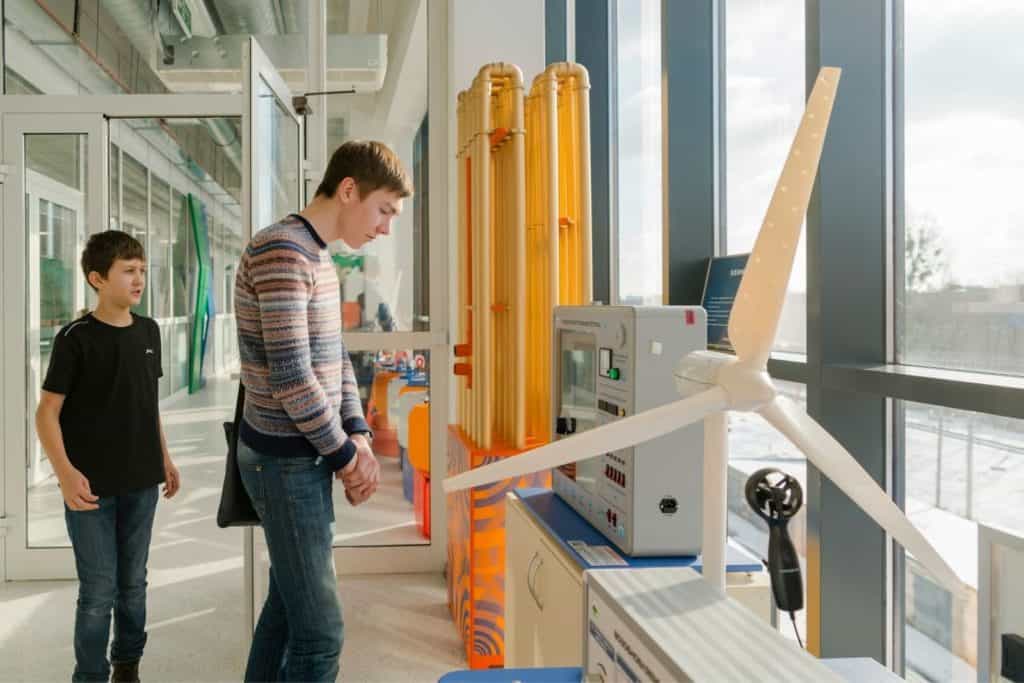 In our hometown of Columbus, the science center COSI is a top destination for families. A membership allows families to go multiple times and spend more time in each area because you're not trying to cram the whole museum into one day.
8. Membership to a pool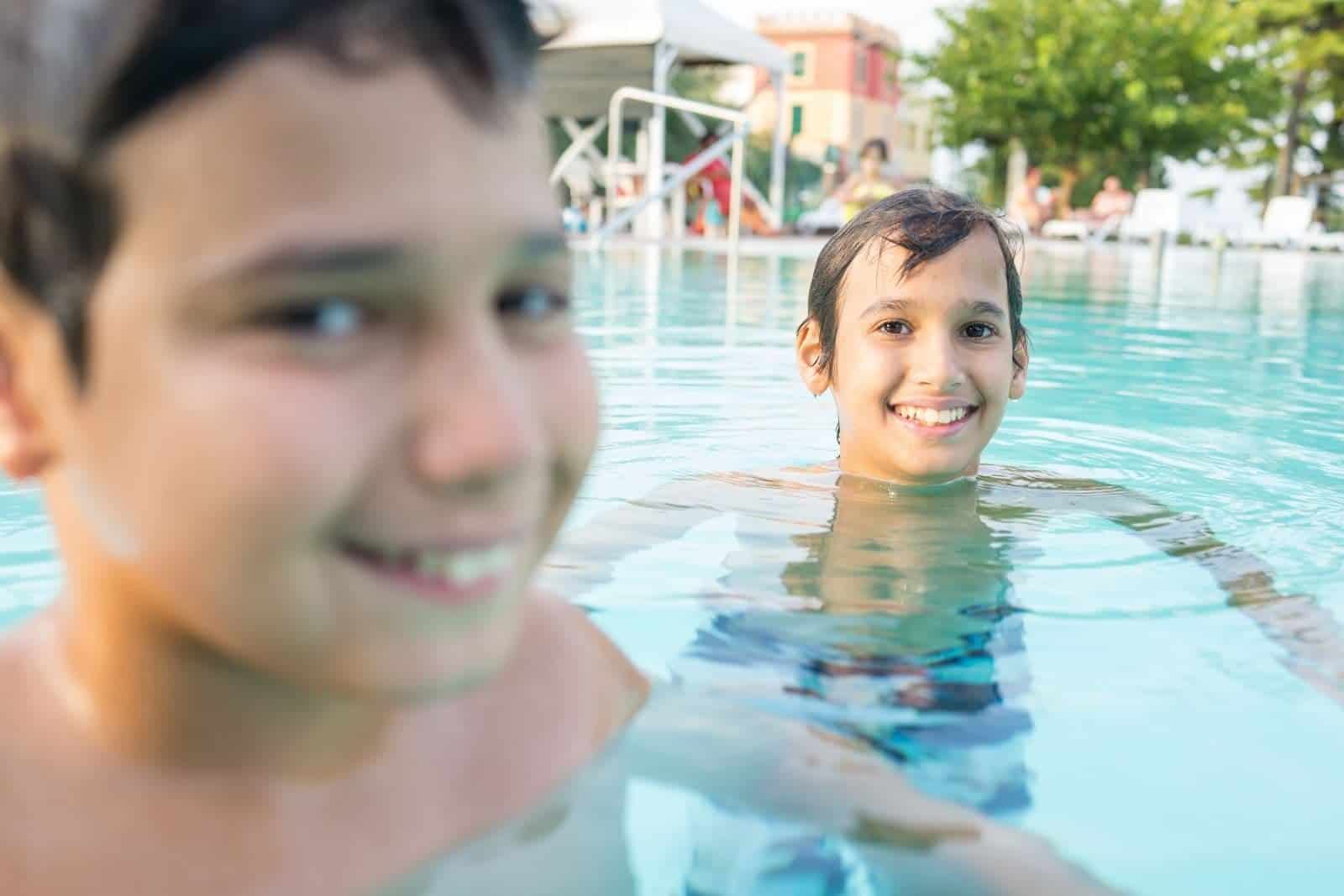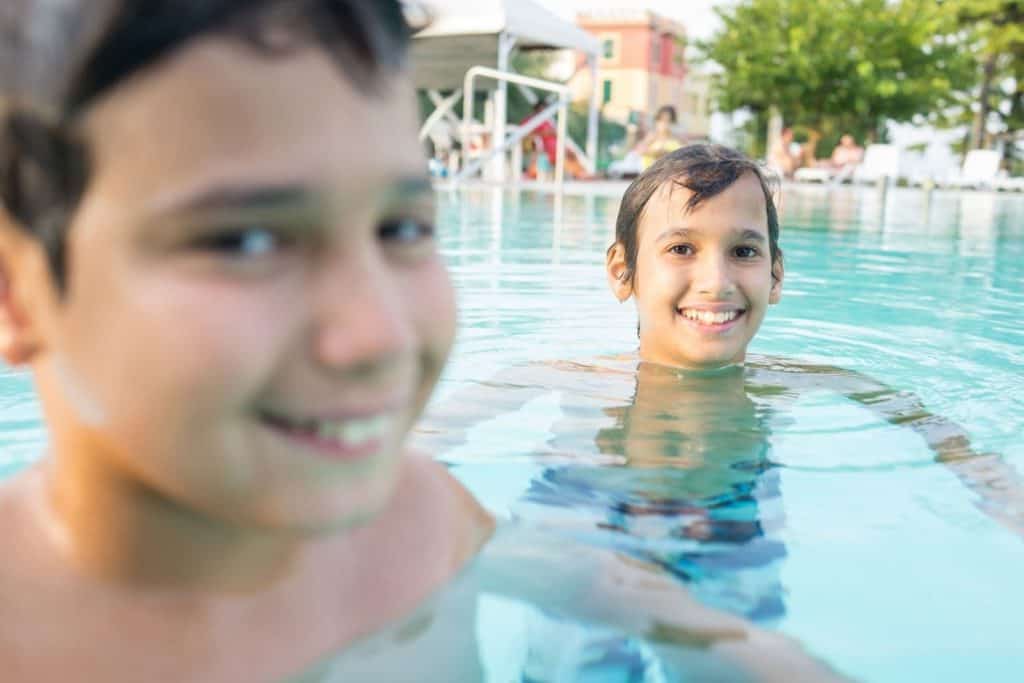 Membership to a local pool can be a great gift for families with kids at different ages. Activity gifts like pool memberships keep giving for an entire year or summer.
9. Waterpark Passes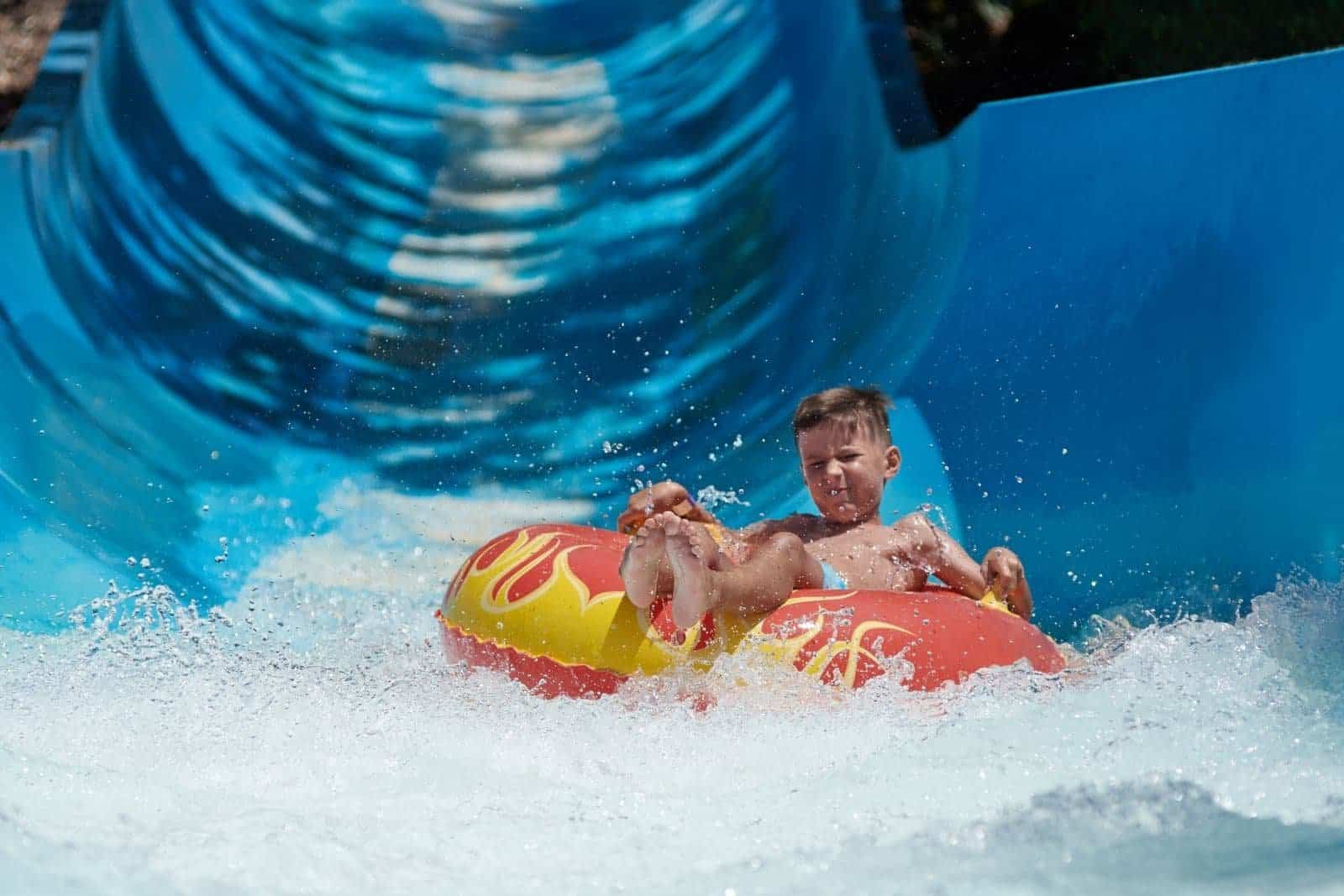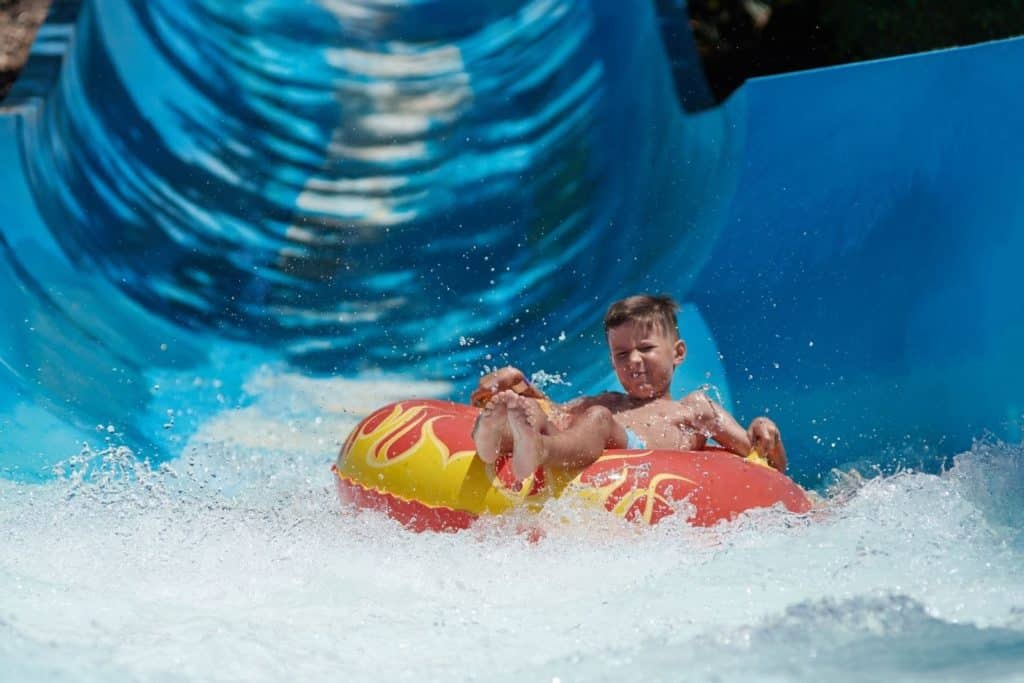 I have many friends who request family waterpark passes as a gift from parents for the holidays. It's an entire season of family fun (or moms hanging out while kids run wild).




10. Board Games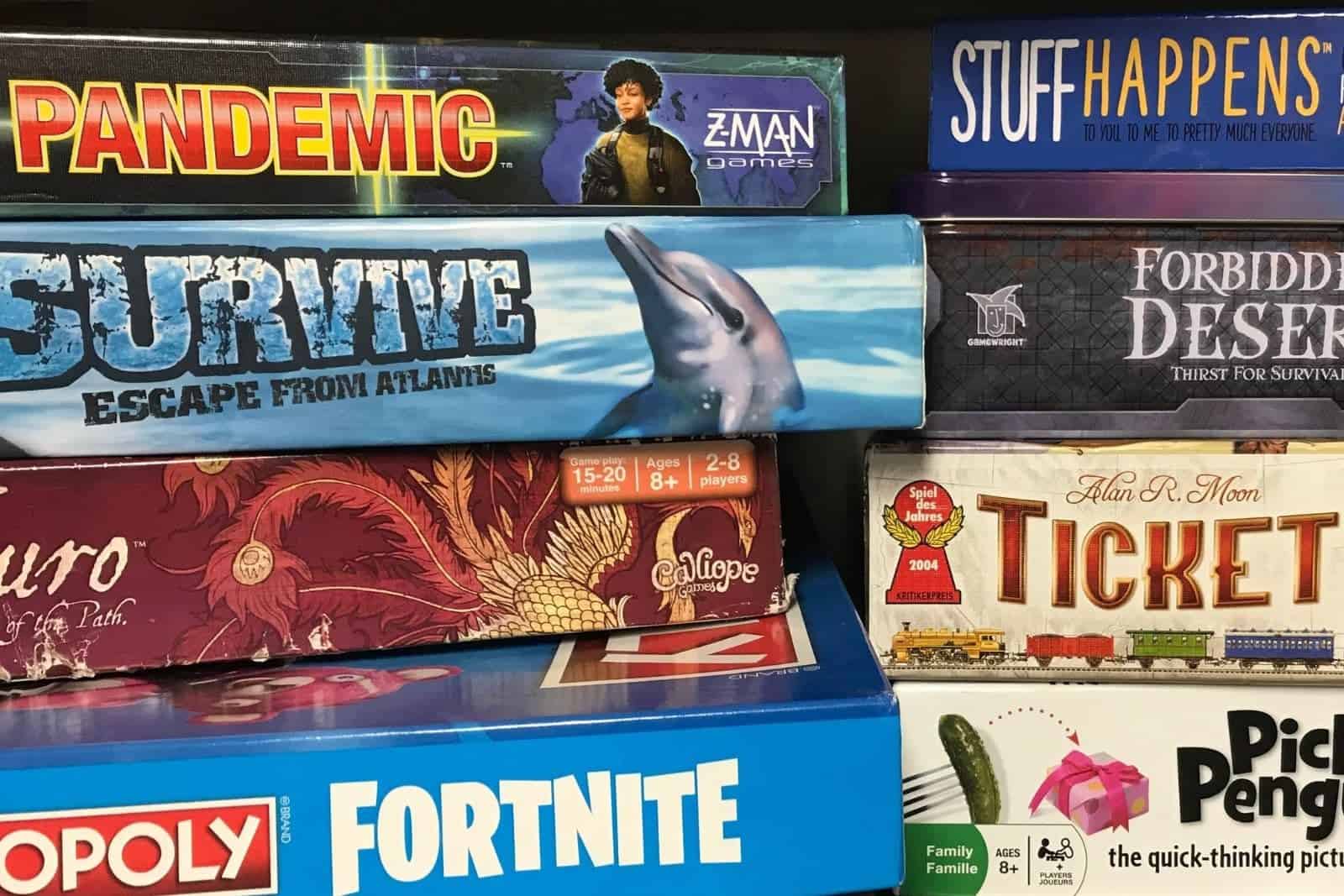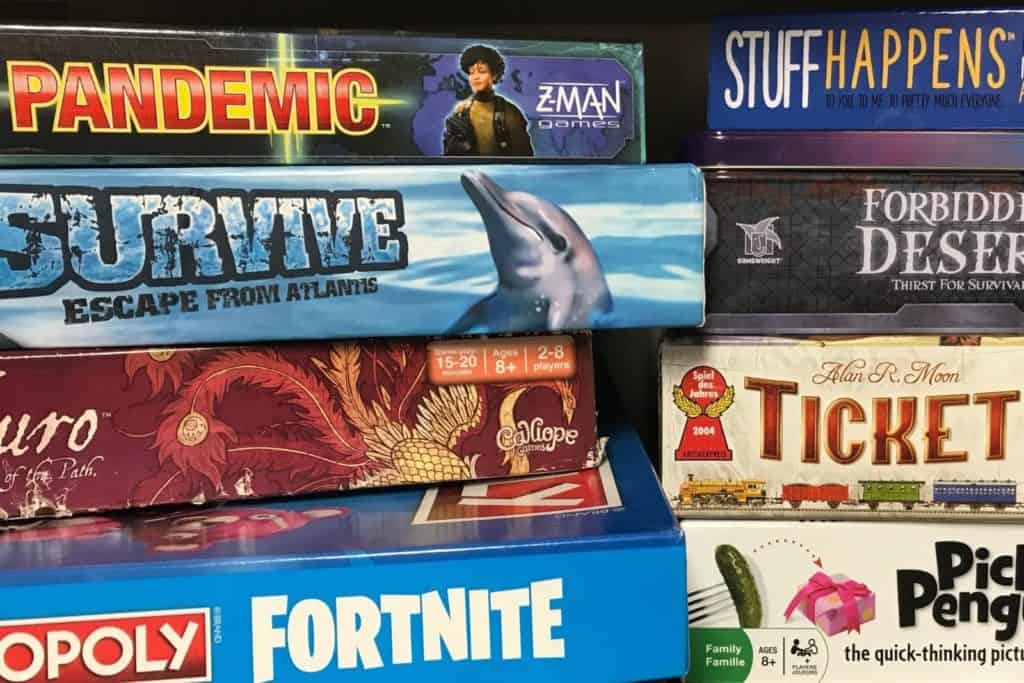 Gift a new board game or card games for family game night. Here are the best board games for tweens and teens — a list we compiled with help from teachers, librarians and the thousands of moms in our Facebook gift groups (Gifts for Tween & Teen Boys and Gifts for Tween & Teen Girls).
11. National Park Pass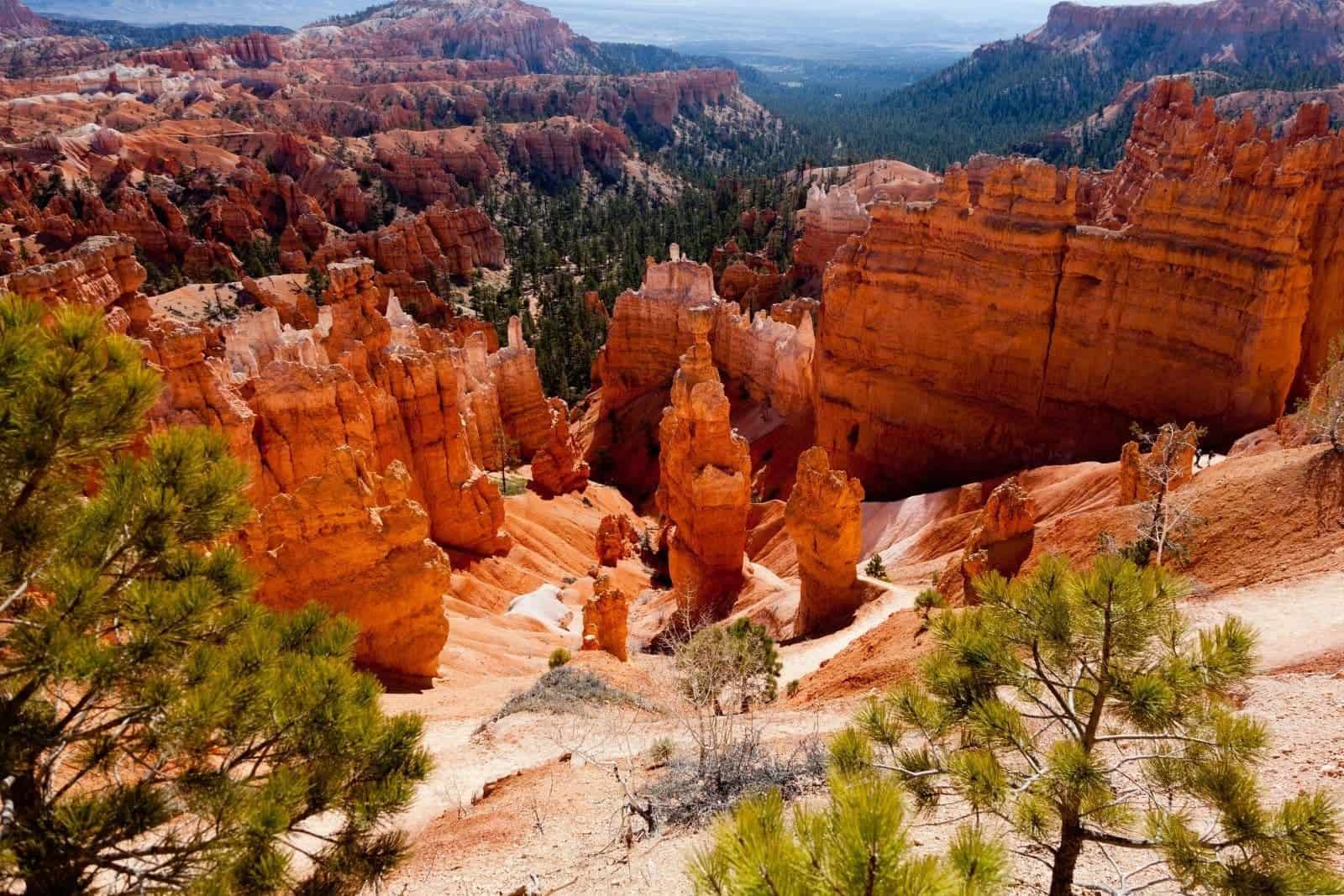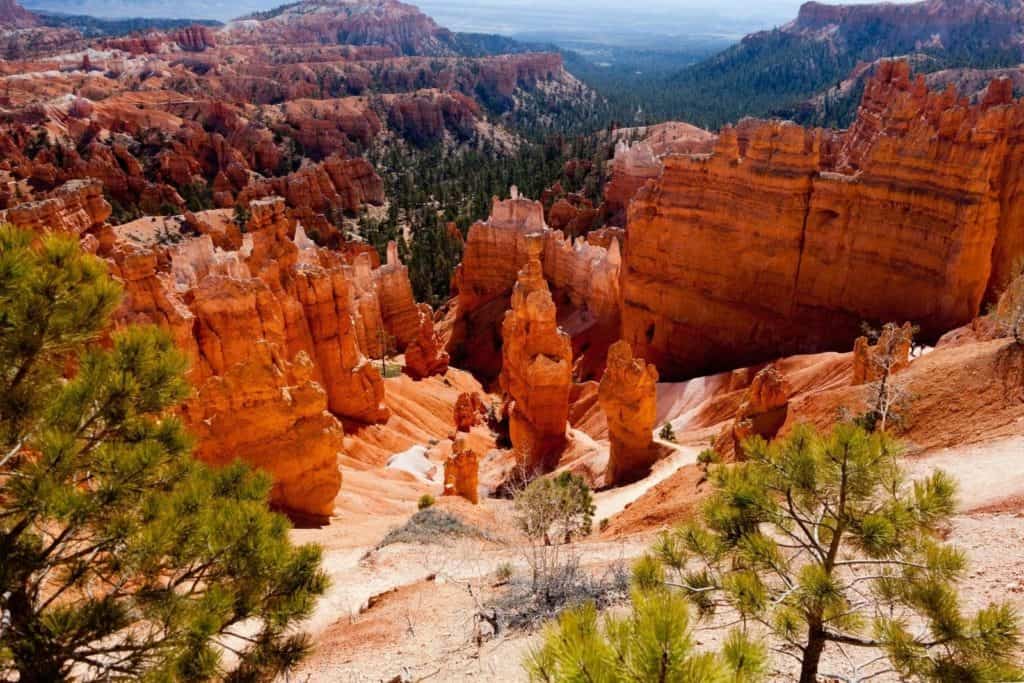 For families who love to travel, an annual pass to the National Parks is a fun way to explore the United States. My sister lives in Utah so we always want a pass to explore the many parks out west. There's even a new luxury train ride that runs from Denver, Colorado, to Moab, Utah. The glass-roofed Rocky Mountaineer Rockies to Red Rocks route is at the top of our to-do list. We love this scratch off National Park Poster to keep track of where we've been!
National Parks Scratch-Off Print
Hang this 16x20 print and keep track of your visits. Each icon is a hand sketched painting of the national park.
We love that your order supports a woman-owned small business.
Buy Now
12. Botanical Gardens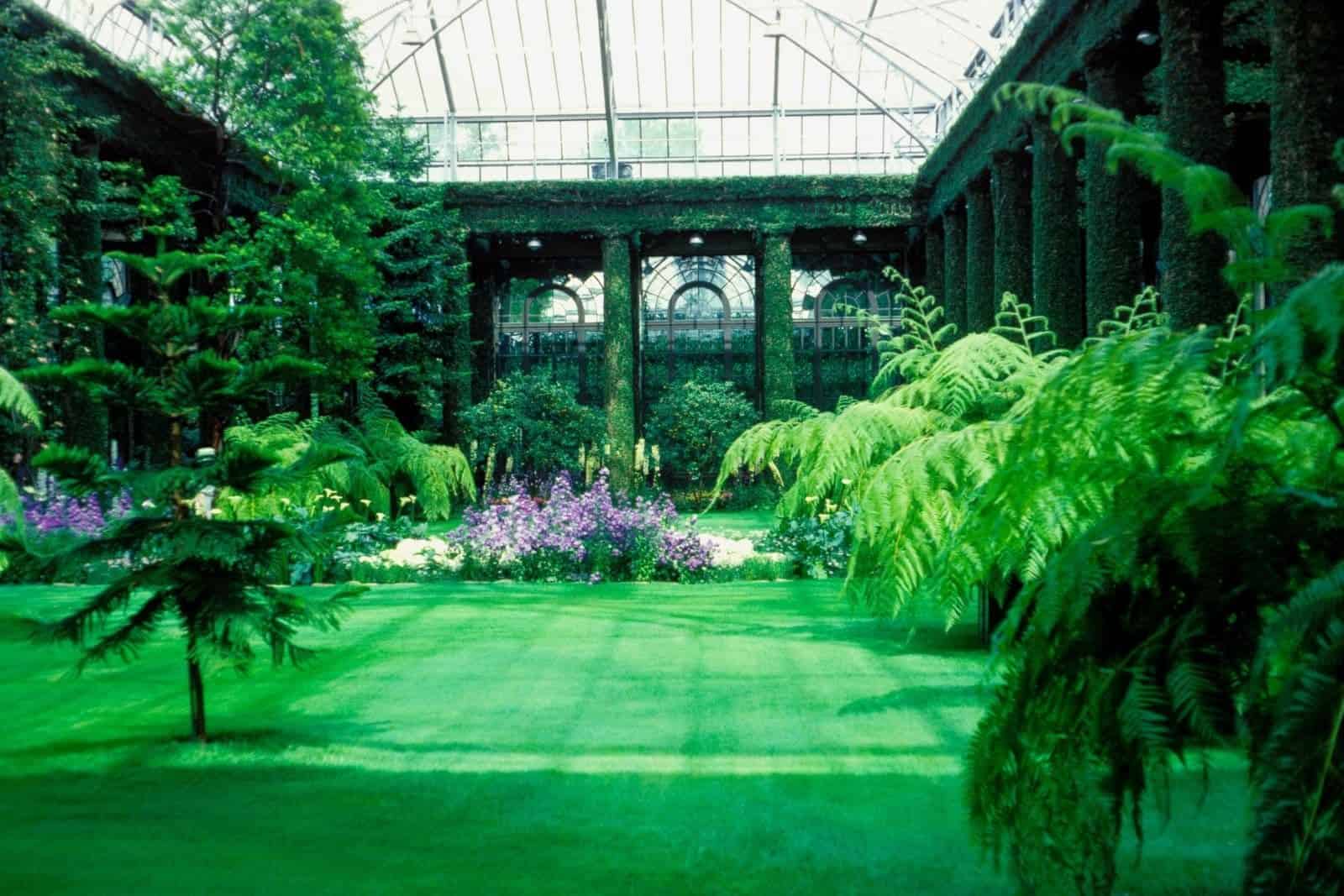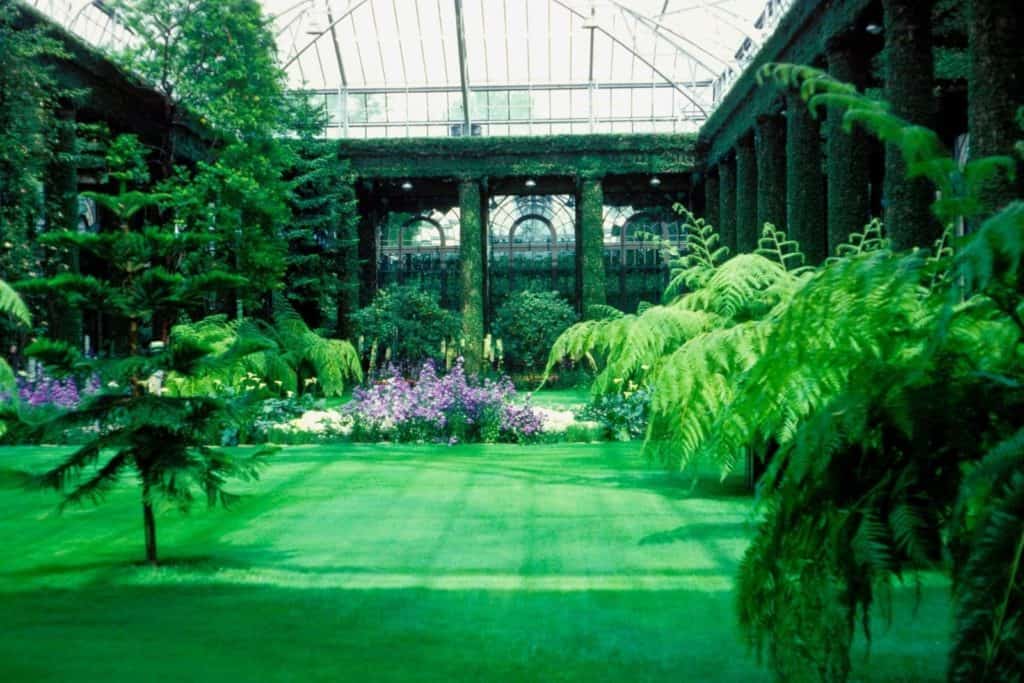 An annual pass would make a thoughtful gift to a family with younger kids or someone older who enjoys nature. We're big fans of The Franklin Park Conservatory in Columbus, Ohio.
13. Professional Photography Shoot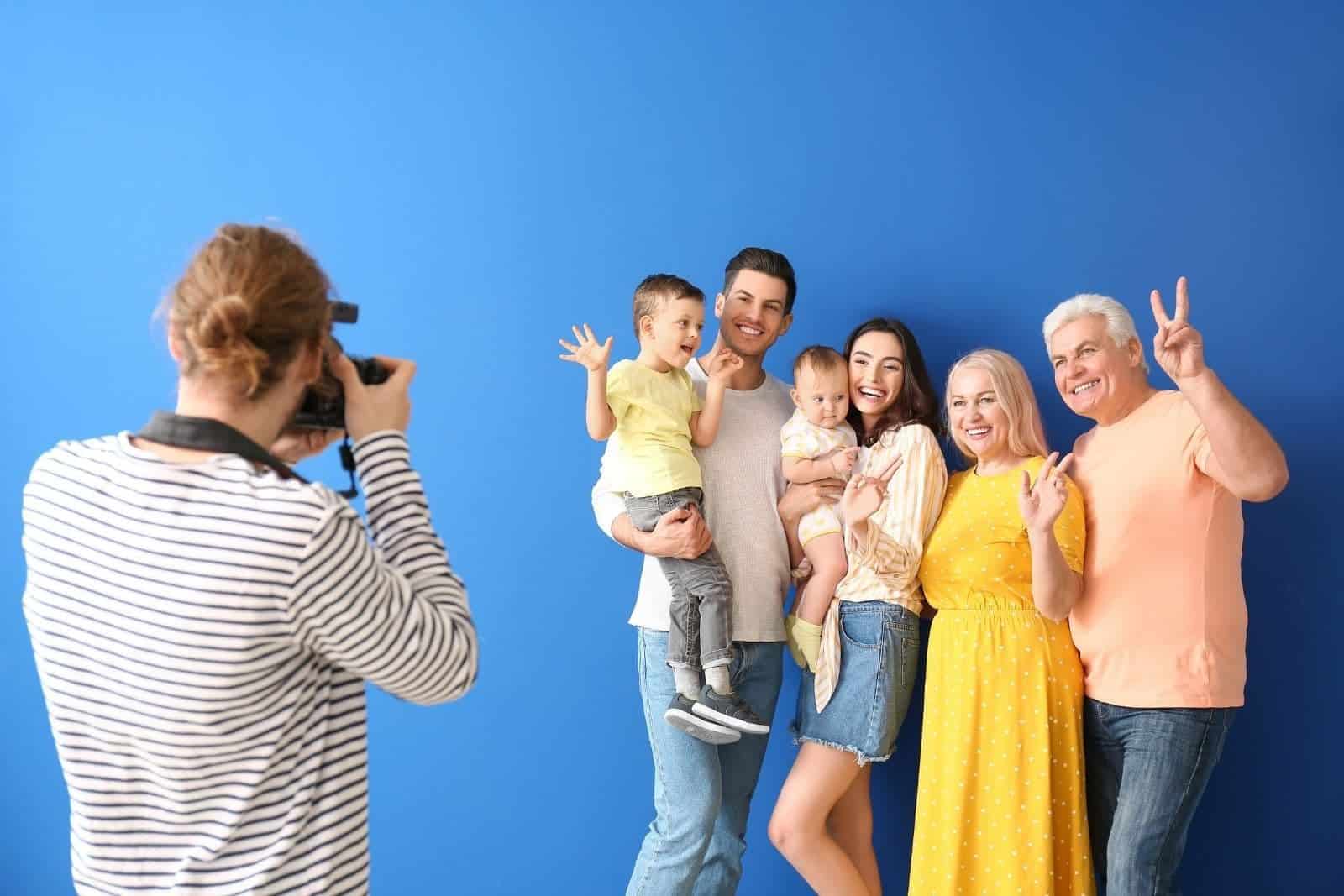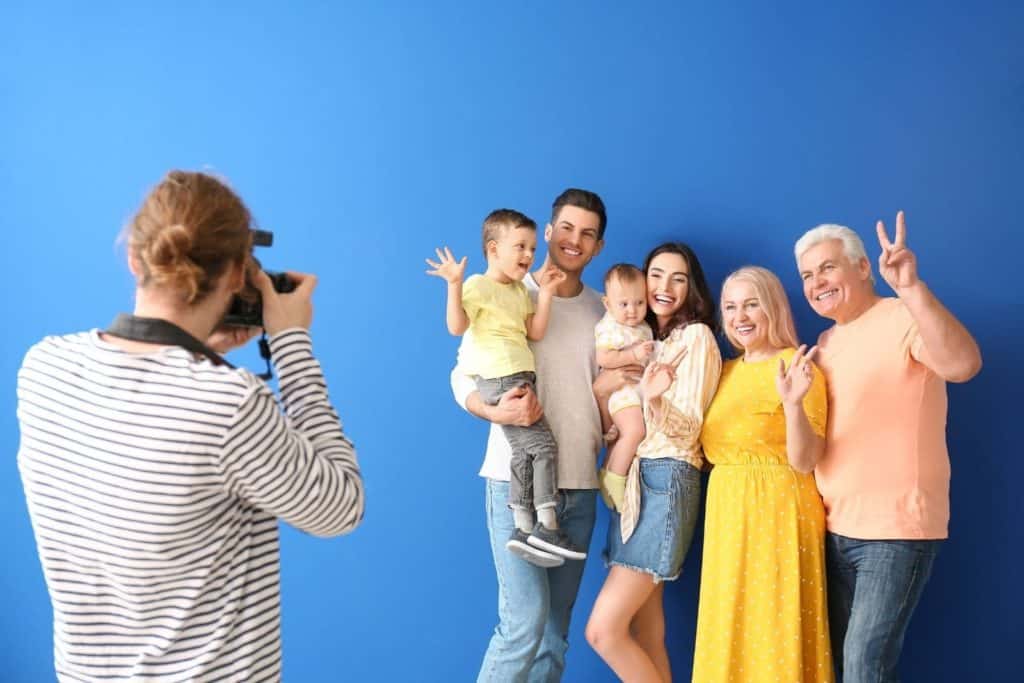 This is the perfect present for a parent or grandparent. Pay for a professional photographer and schedule a time the whole family can be together for the photo shoot.
Experience Gifts That Teach Something
It might sound less fun to gift an experience that teaches something. It's not.? You're still gifting something the person wants to learn or would like to learn.
As a teacher, I place a high value on learning. I'm proud when teachers compliment my kids or when friends throw the word "smart" around related to my offspring, but I'm also realistic.
Honestly, my kids are normal-amount smart. They've also grown up in a house that is annoyingly obsessed with education.
Dinner table conversation in our house:
Son: These vegetables aren't completely horrible.
Me: Do you know how asparagus grow? Did you realize they can't be harvested every year? It's so interesting.
Son: I know they make your pee smell.
My Husband: If asparagus is on sale at the grocery for $2.39 a pound and you buy three pounds, how much do you pay? Can you do that in your head?
When you gift an experience you opens up all kind of ways to teach kids new and fun things (in ways that are WAY more exciting than my dinner table conversations).
14. Subscription Boxes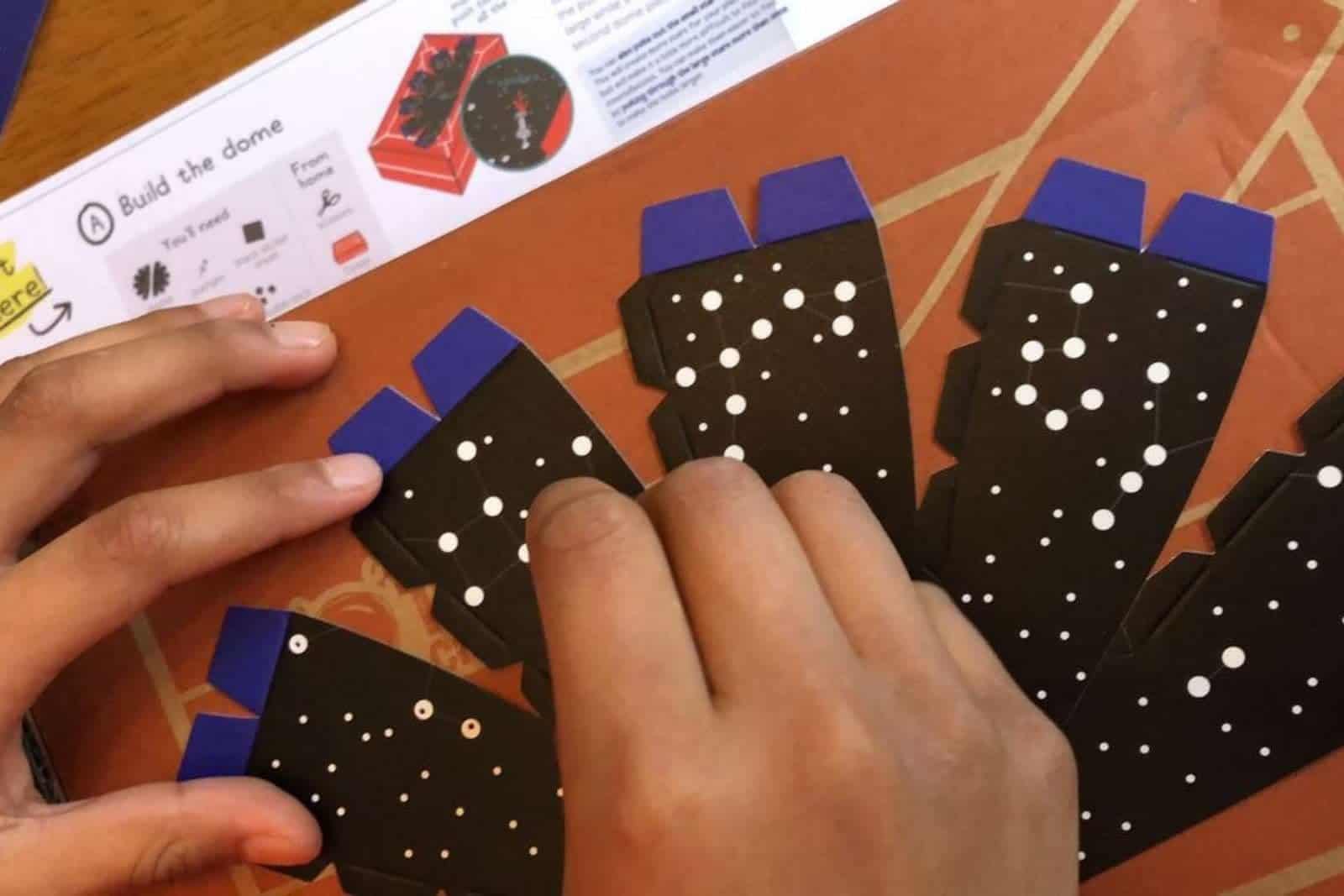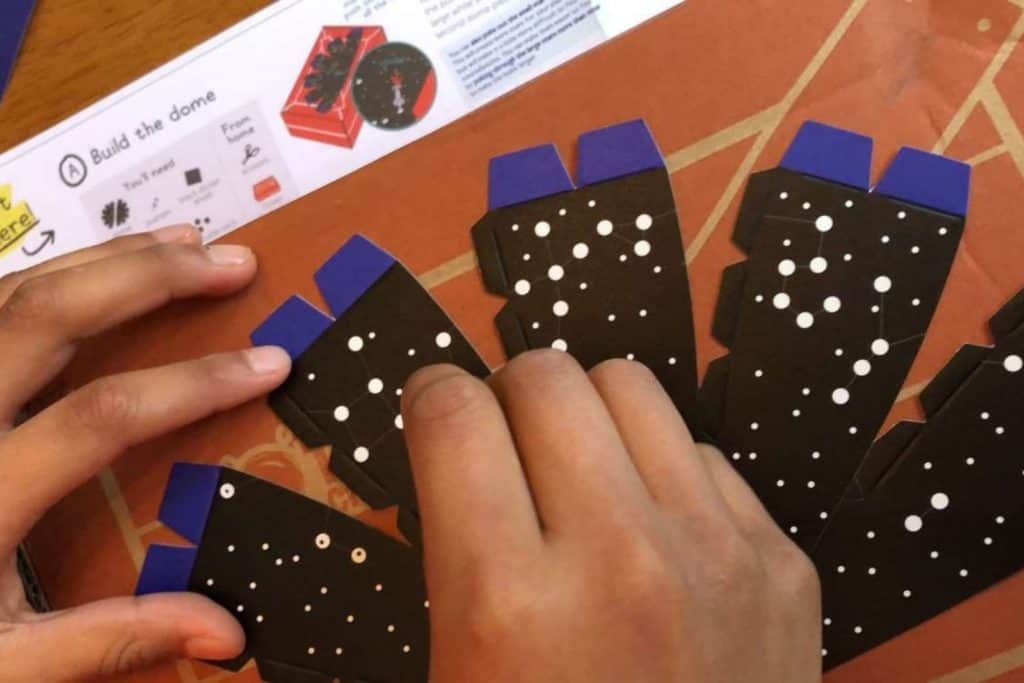 My kids received KiwiCo activity boxes as gifts from grandparents for several Christmases and had a blast.
My oldest son unwrapped one Tinker crate (the box for kids 9-16+ focused on science & engineering) on Christmas morning. Two more came in the mail over the next two months.
My middle child got the Kiwi crate (ages 5-8, Science, Art & More).
The boys built cranes that ran on plastic syringe hydraulics, sewed body parts for a life-sized paper person and created a pinball machine. They liked getting mail and doing the projects.
Our Favorite
KiwiCo Tinker Crate: Ages 9-14
We got this STEM crate for a few years, and my tween son looked forward to it every single month!
Everything you need to build the project is included. Even a blueprint with detailed instructions.
You also get a high-quality booklet that includes the science behind the activity and extra things to do. It will keep your tween busy for days.
Buy Now
KiwiCo Doodle Crate: Ages 9-16
If your tween or teen loves art, design and/or crafting, the Doodle Crate is a perfect choice.
You get all the materials for a project and the booklet that comes every month is impressive!
It's full of illustrations, step-by-step instructions, design history and ideas for more activities.
Buy Now
KiwiCo Maker Crate: Ages 14+
Get a single box or a subscription focused on a new art or design technique every month.
We love the extras like a booklet that shares the history of techniques and how they're used in the real world.
Projects are really varied and include things like paper marbling, hand lettering, metal sculpture, macrame and more.
Buy Now
15. Cooking Classes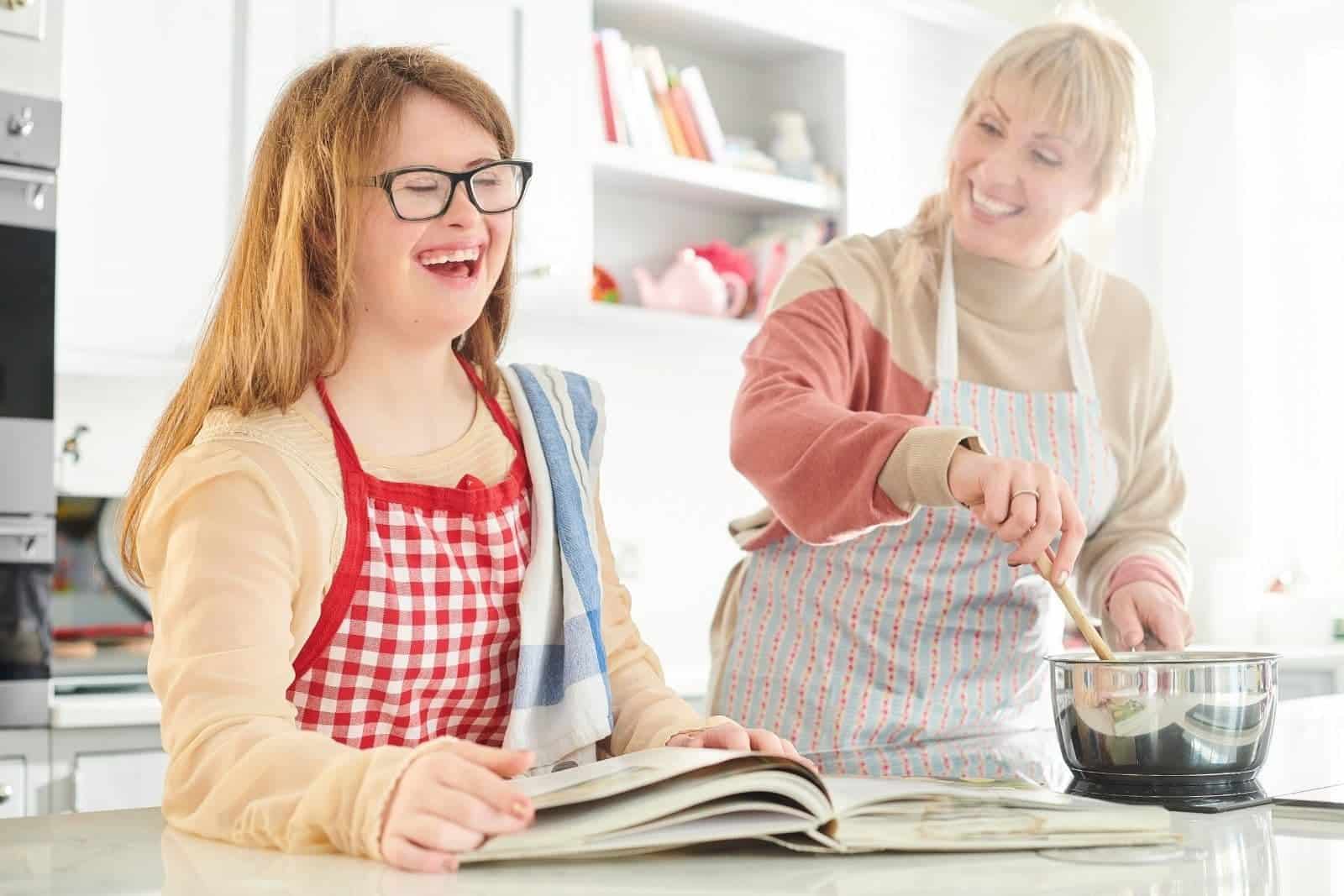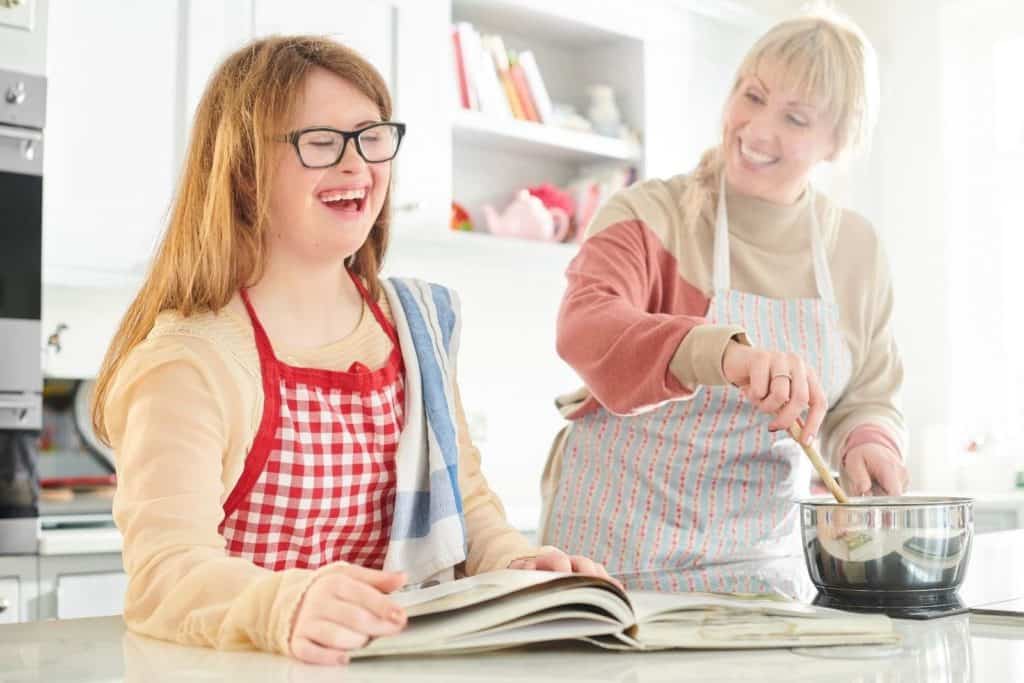 My mom subscribed to Raddish, a subscription box cooking club for kids 4 to 14+, to help teach her younger grandkids to cook. Each box provides illustrated recipe guides, culinary skills cards, a creative kitchen project and kid-friendly tools to help kids build new skills and spend quality time with an adult they love.
My nephew let me know this week that he made eyeball soup with Mimi for Halloween. Homemade tomato soup with floating eyeballs made out of fresh mozzarella and black olives.
There are in-person cooking classes as well as online cooking classes if you're liking this experience-based gift. Buy a fun kitchen gadget to wrap up with a certificate for the classes.
16. Hello Fresh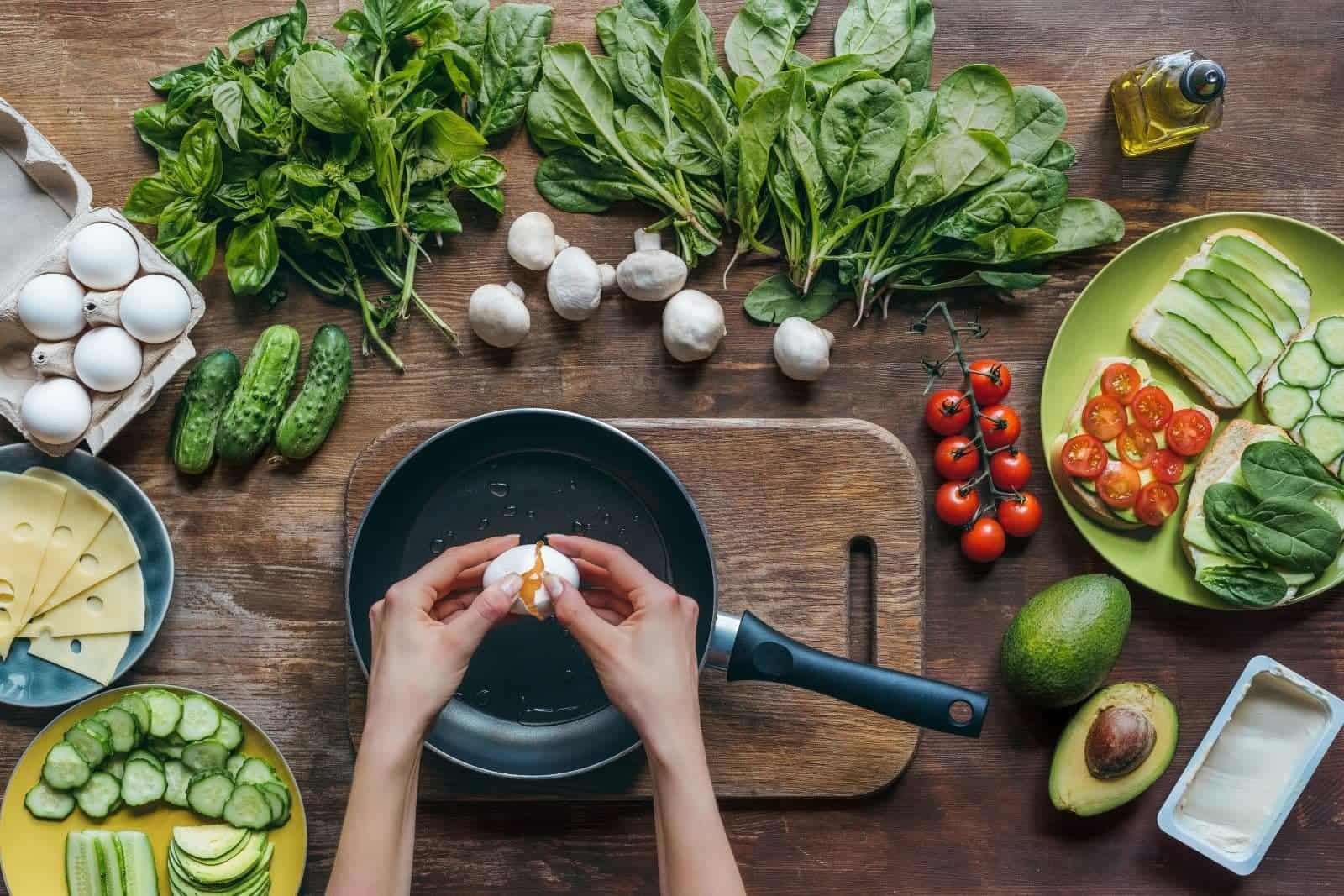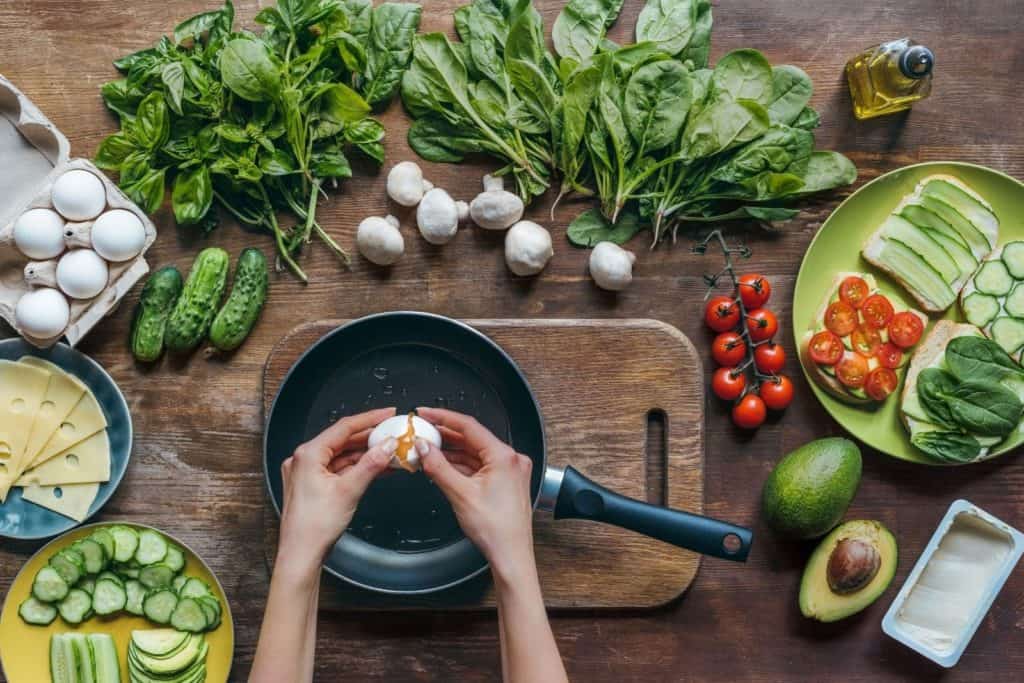 I've given Hello Fresh meal kits as gifts to new moms, newly-married couples and friends who lost a loved one as a way to bring food through the door at busy and stressful times.
The boxes I bought for my own family became a great opportunity to learn to cook new food in different ways. It was the next best thing to having a home chef, which is a bit out of my price range.
17. Brewery/distillery tour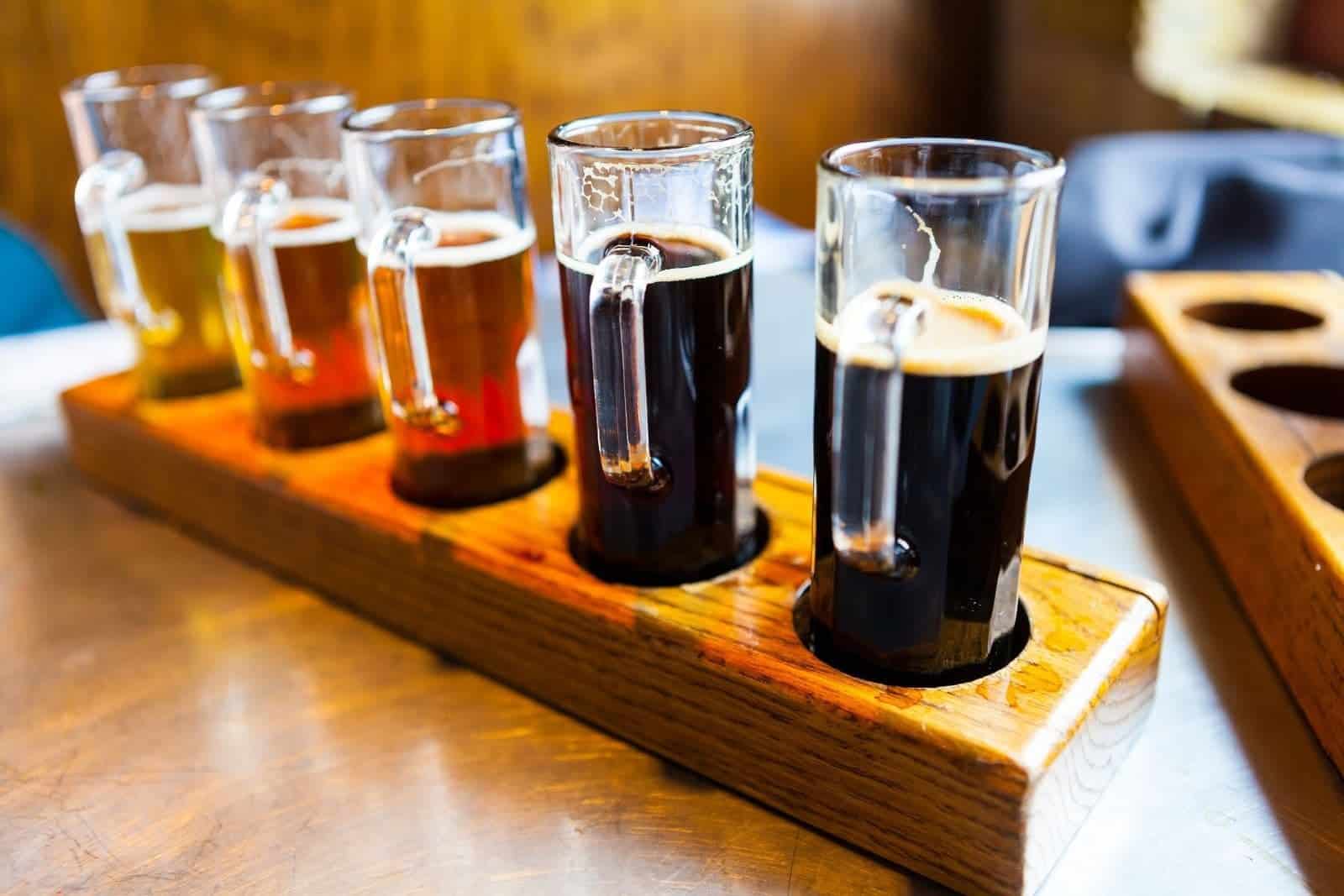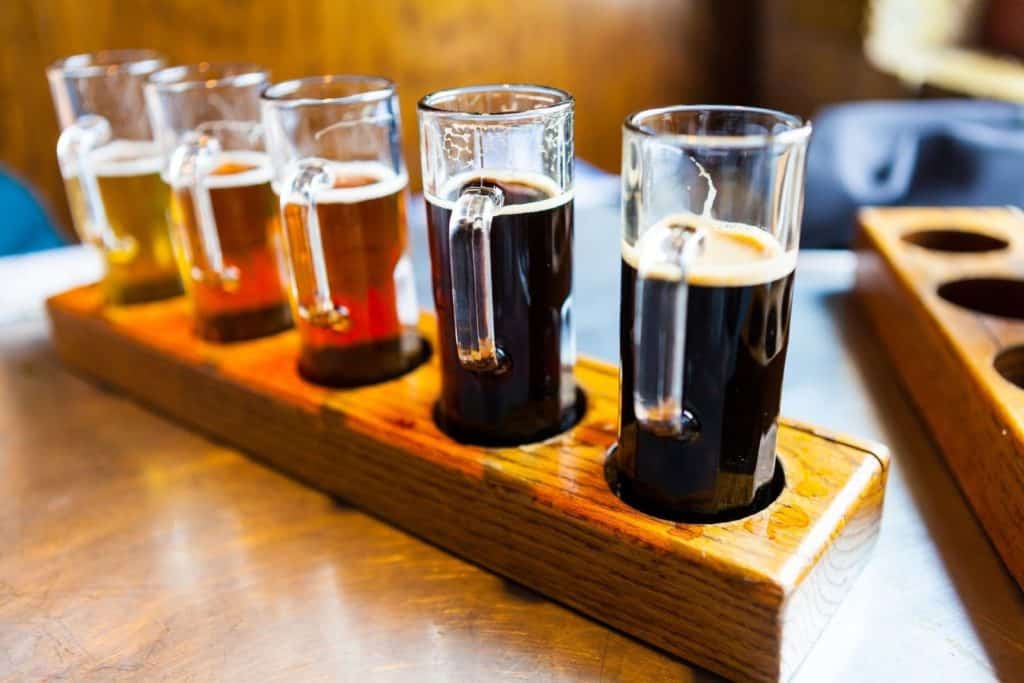 This isn't your best option to gift an experience to a family, but they are a great option from one parent to another. Or as a couples gift to friends or extended family. Pair it with some state pride pint glasses or state pride rocks glasses along with a six-pack or bottle from that distillery if you want to gift an experience with a more tangible present.
18. Cooking class
Kids Cook Real Food is an online video course with 3 skill levels for kids ages 2-12. It covers more than 30 basic kitchen skills, and also helps kids learn more about healthy eating and grow their confidence and responsibility.
The course is only open for enrollment a few times a year, but you get lifetime access if you enroll. See if the course is The Seasoned Farmhouse. She treated us to a back-to-school luncheon. I later bought my parents a spot in a cooking class at the farmhouse.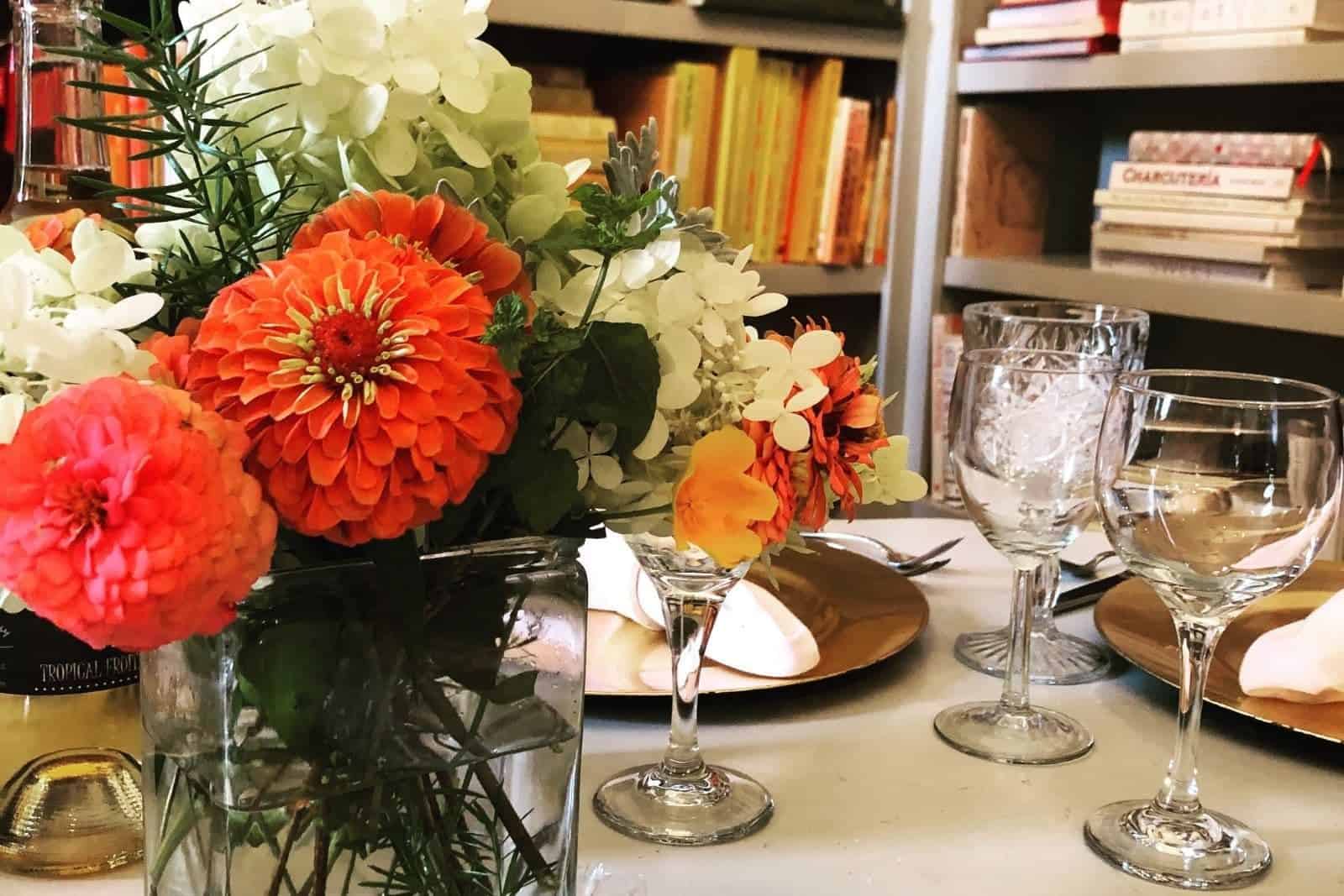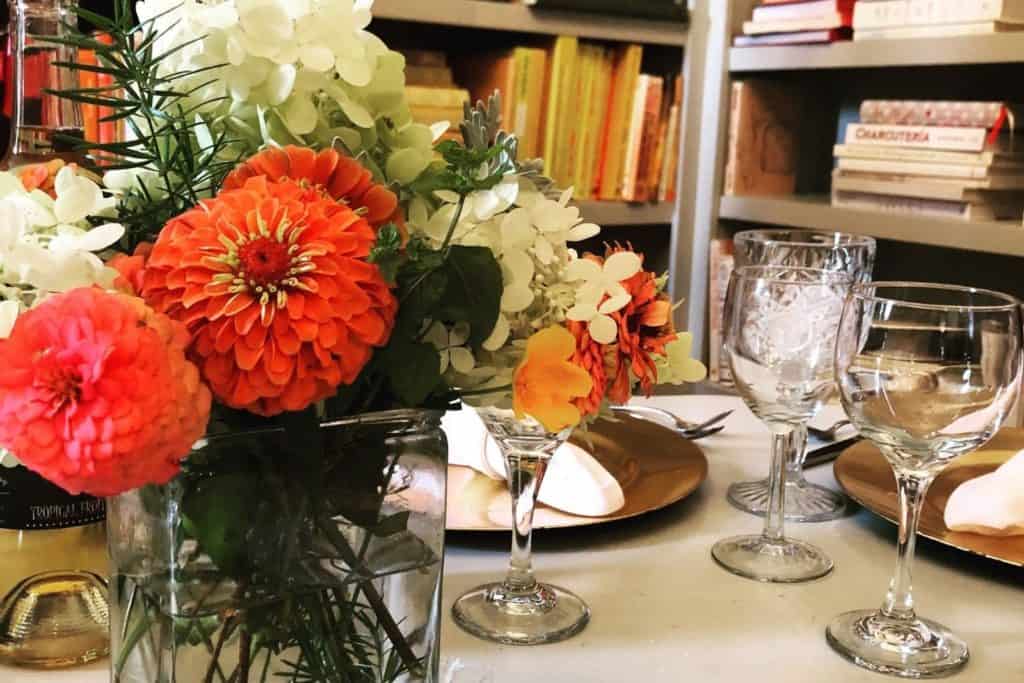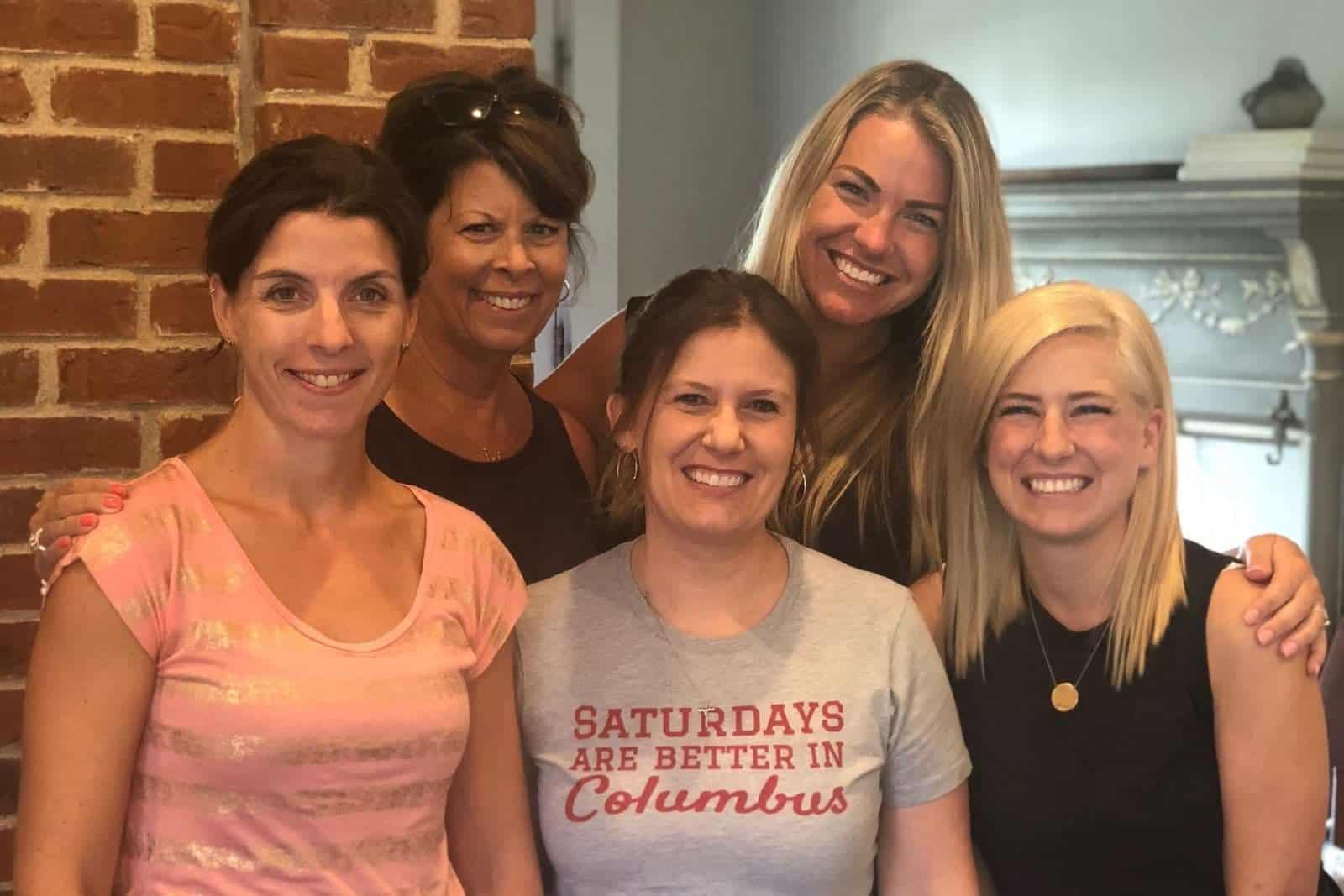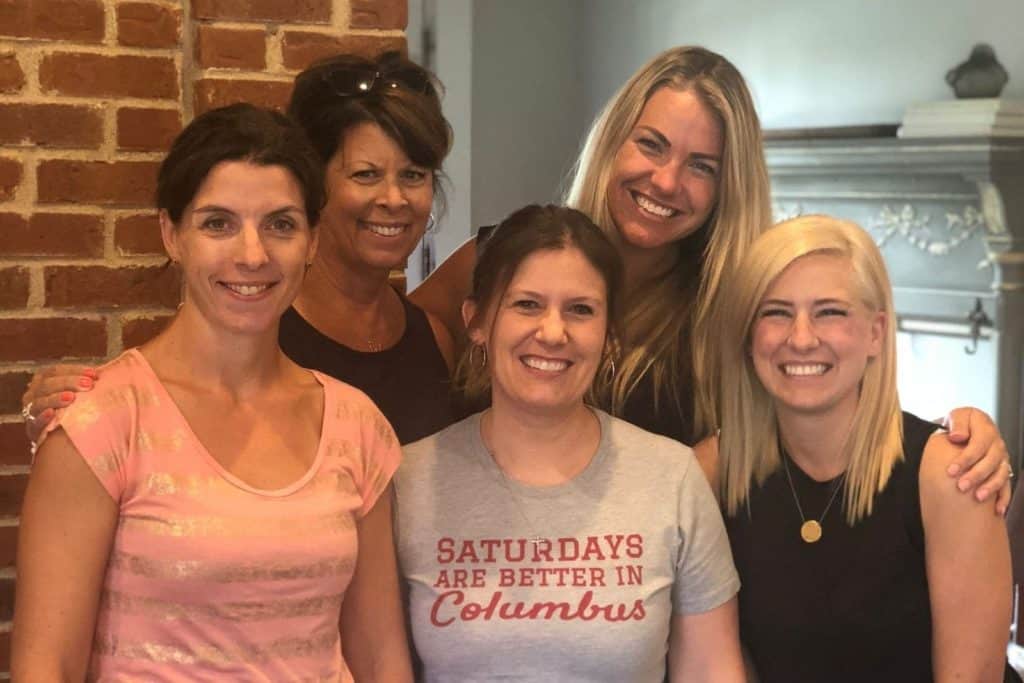 19. Tennis lessons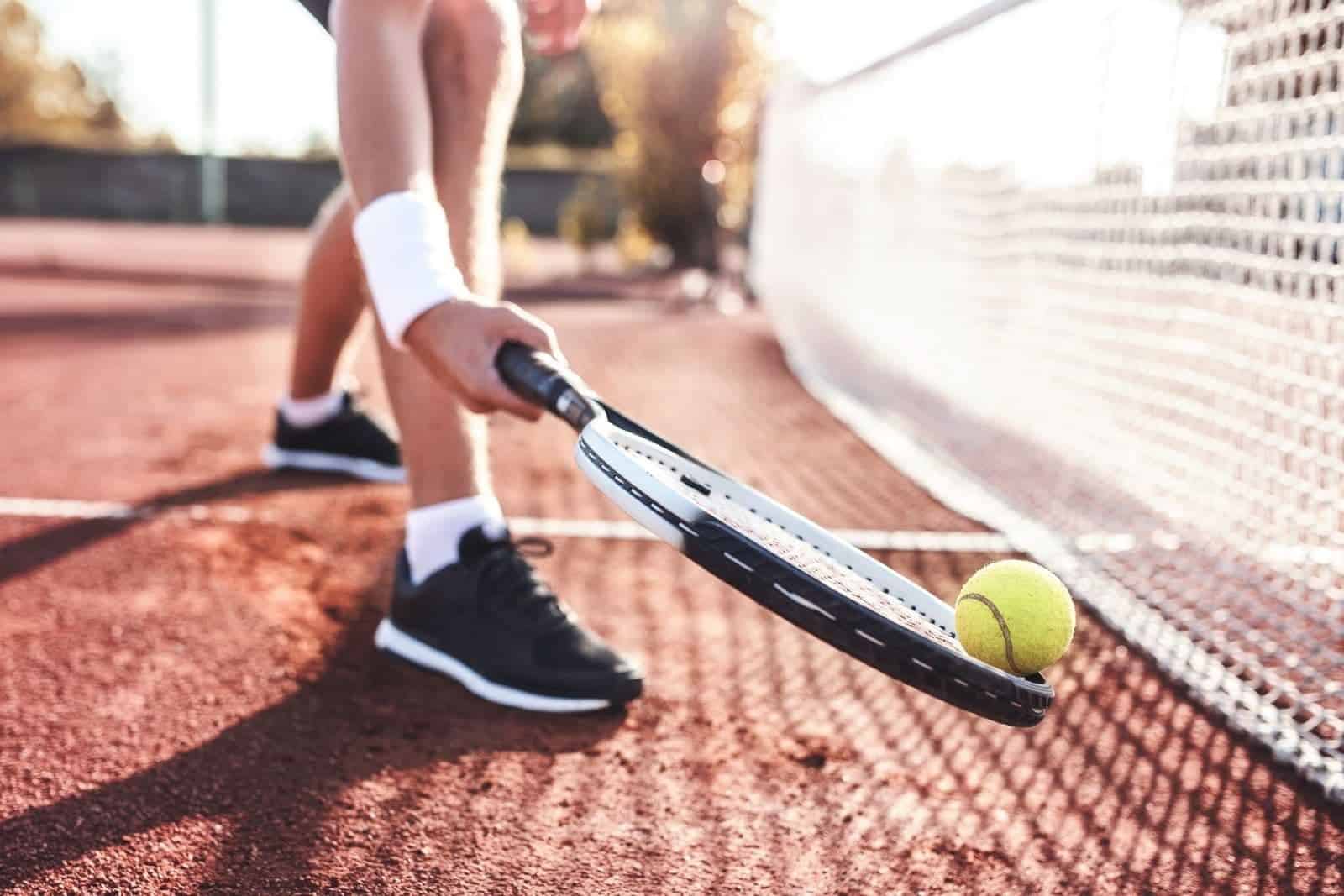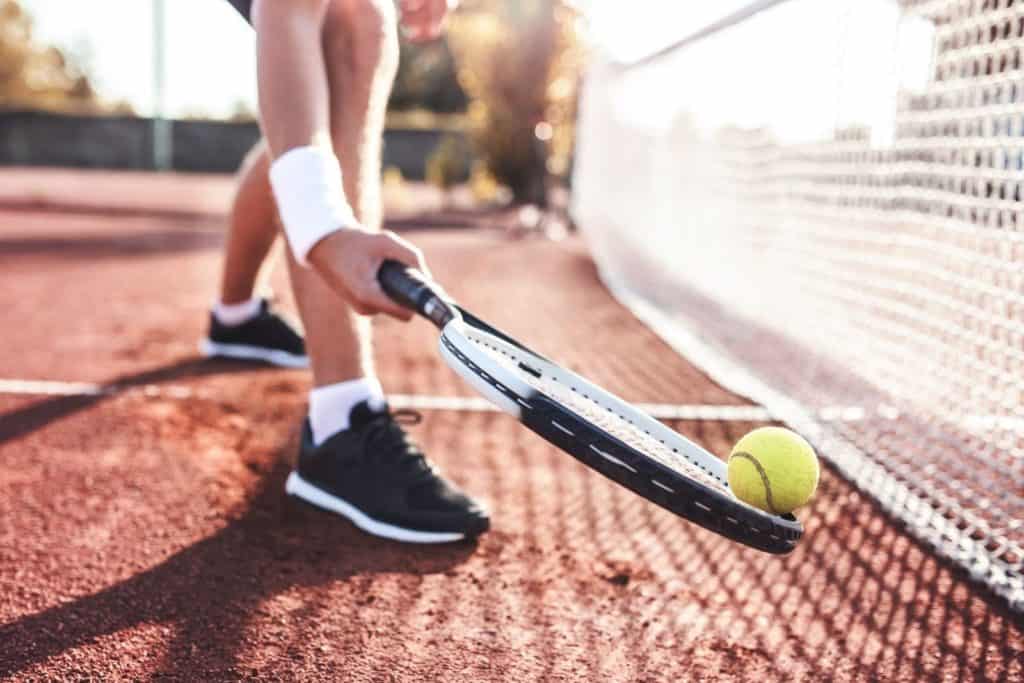 Local racquet clubs and country clubs usually offers lessons even to non-members. Many times they offer both group and private lessons at different skill levels and price points. Give them something to unwrap from our gift ideas for tennis players.




20. instrument Lessons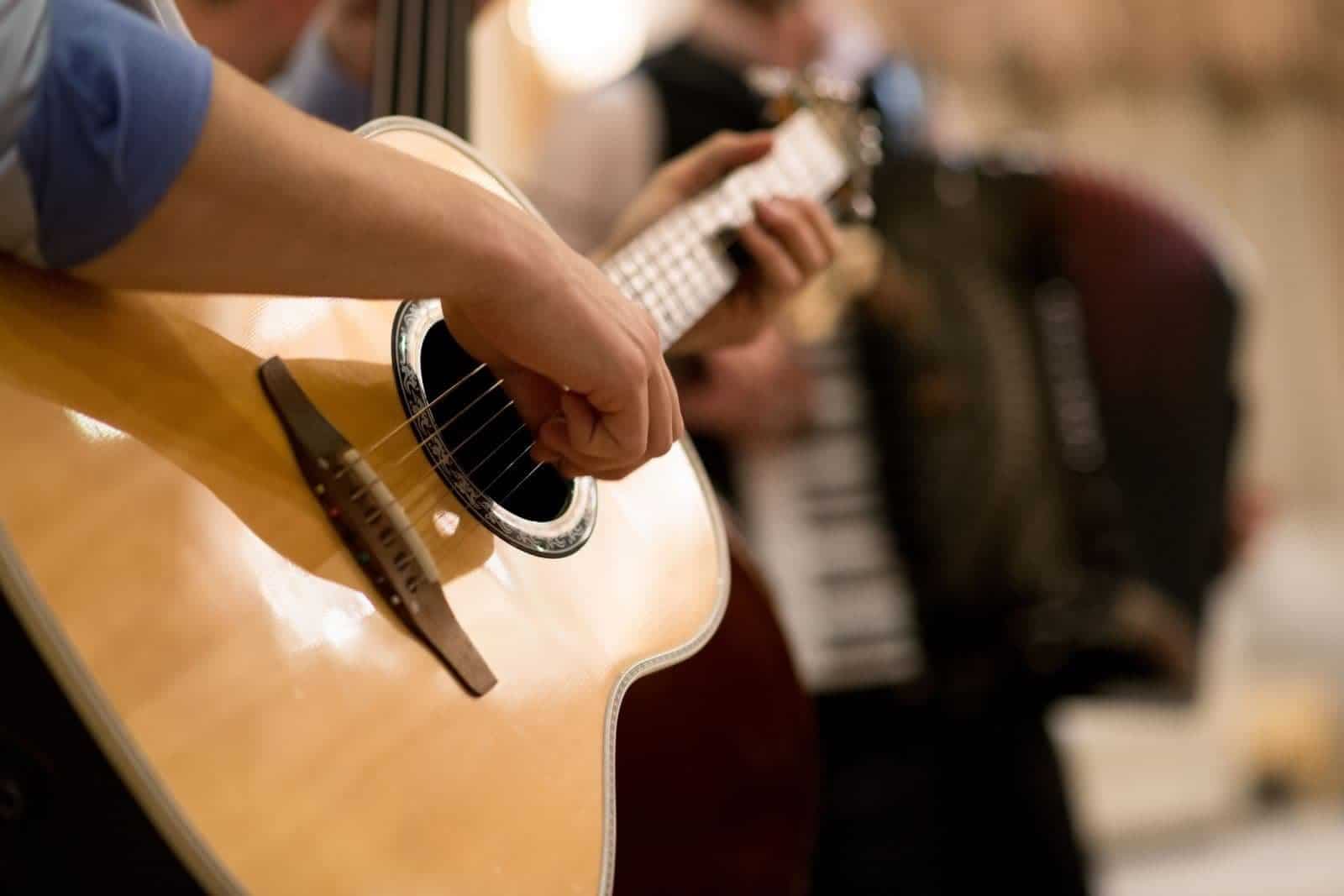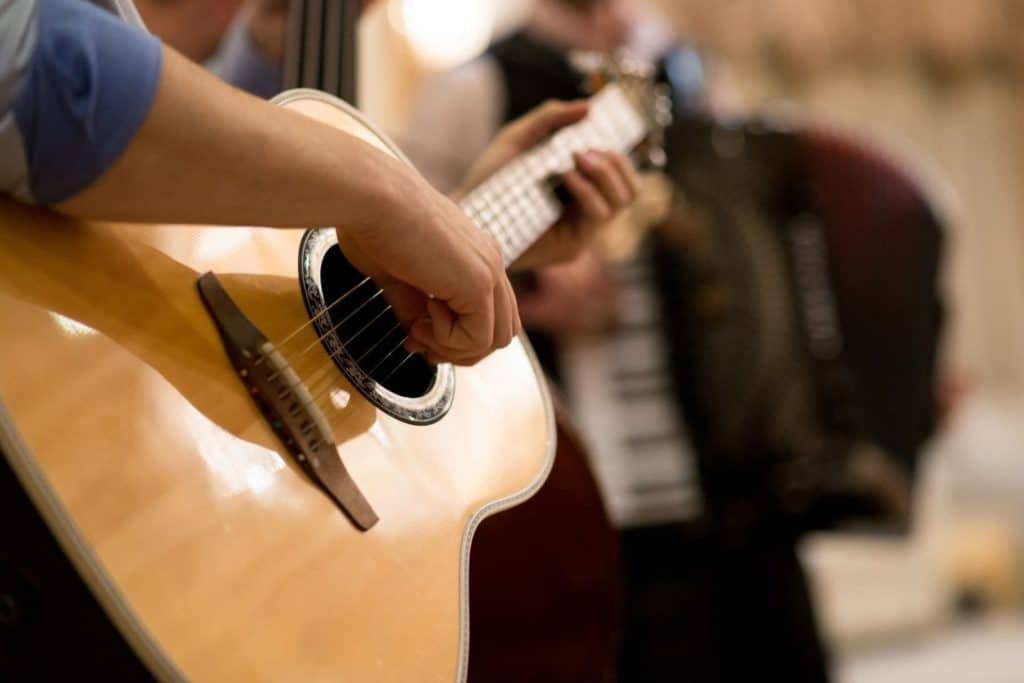 One of these days, my daughter is going to get guitar lessons as a gift. This is a fun surprise for kids or adults who have always wanted to learn a certain musical instrument. If drums are on the list, you'll find something in your budget from our list of the best drum sets for kids and teens.
Music lessons are also a nice "extra" for kids who are getting more serious about instruments for band or orchestra and are ready to up their game.
21. Horseback Riding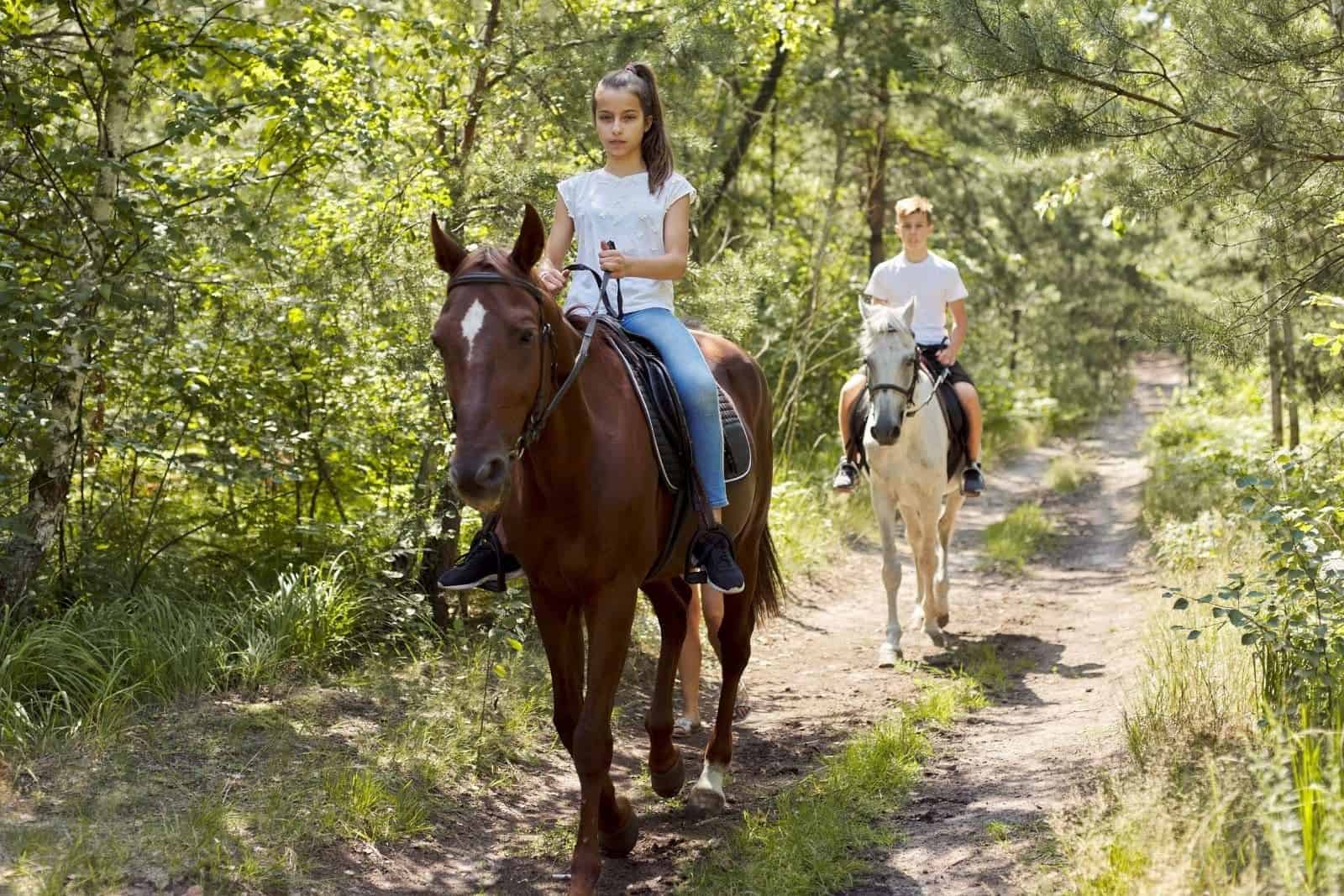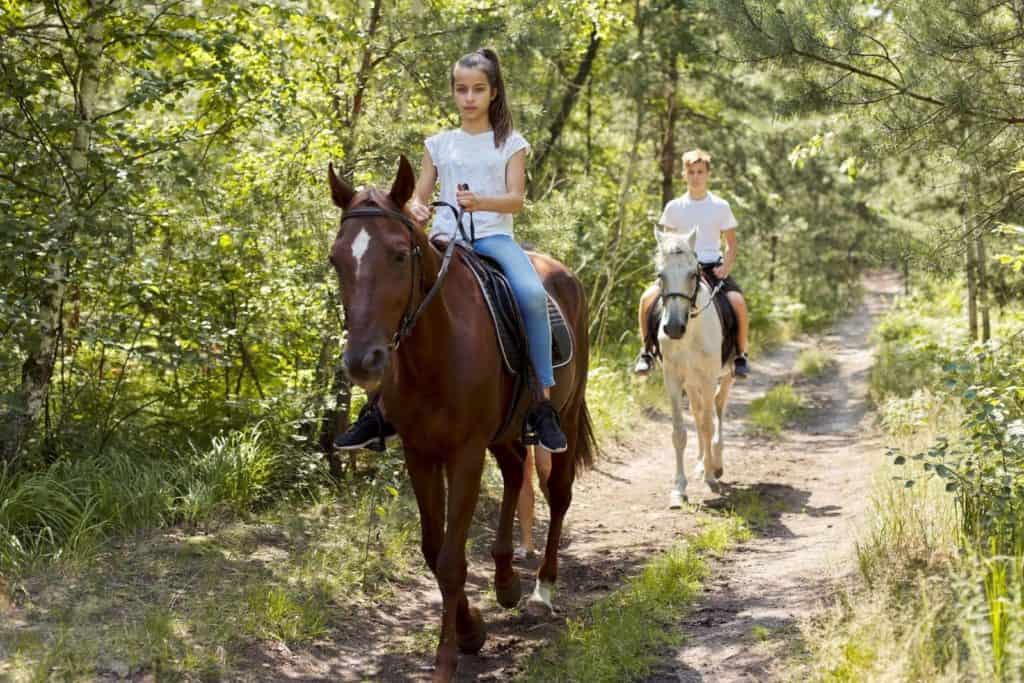 This could be a one-time trail ride or a package of lessons.
22. Dance Lessons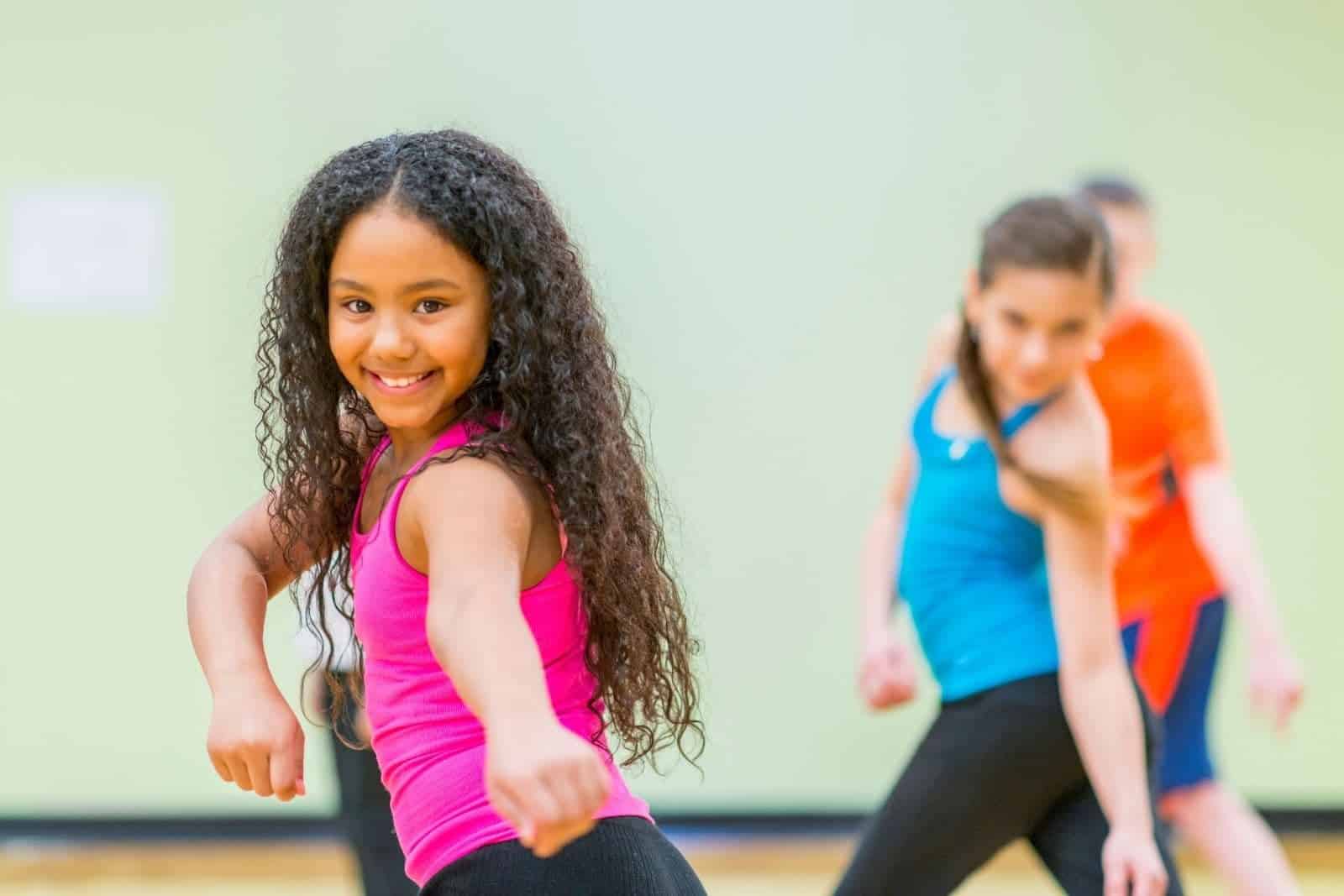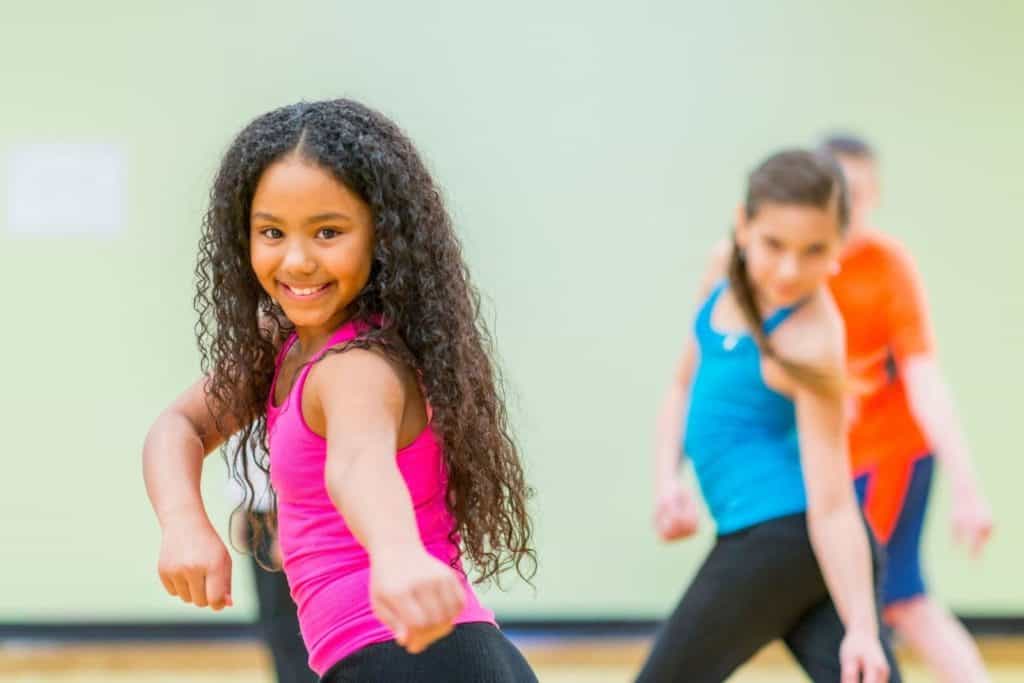 This can be anything from couples' ballroom dancing lessons to a hip hop dance class for an 8-year-old.
Experience Gifts That Make Memories with Friends
Gift an experience to friends, coworkers or extended family members that allows you to do something together.
I have a dear friend from middle school that lives about 2.5 hours away, but it might as well be Russia in terms of how difficult it is for us to get together. For years we tried traditional gift giving, but a couple years ago we transitioned into choosing a fun event every year and making it a priority to get together for that event.
Here are ideas we've used plus a few others:
23. Tickets to a concert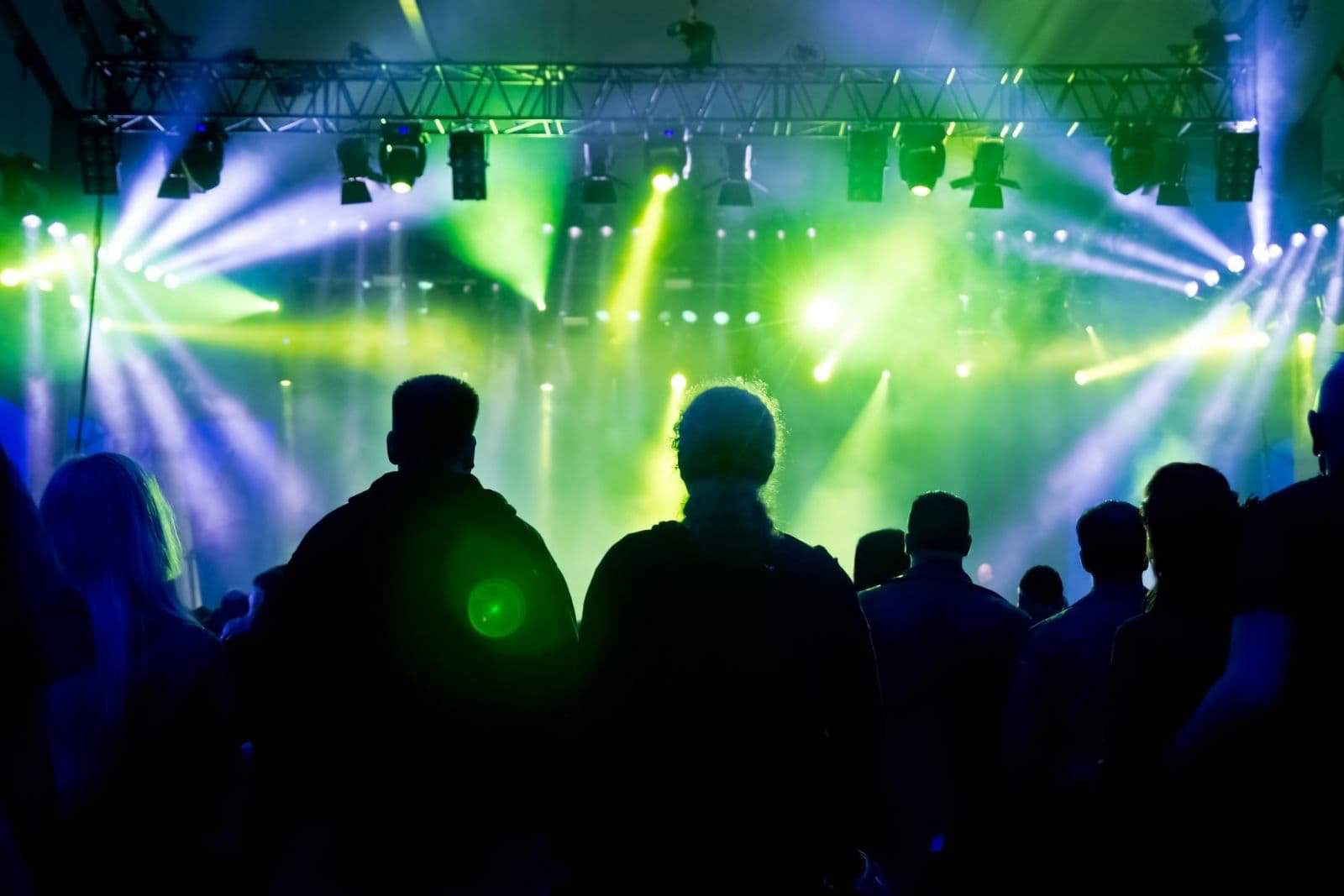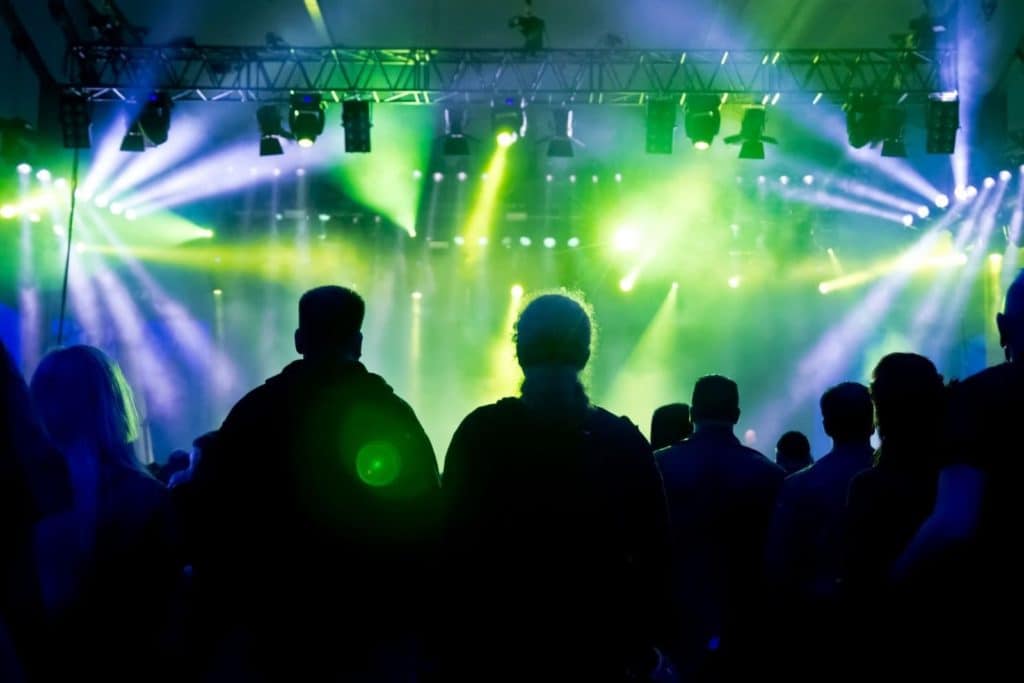 Hopefully my sons don't read this post because we bought tickets to a Twenty One Pilots concert in October. Each kid will get a ticket for his birthday since both birthdays are before the concert.
I hope things like this build the friendship between them as siblings now that they're getting a little older.
Concert tickets require planning ahead, so just start looking far in advance and make sure dates work for everyone involved before you commit.
24. Tickets to an event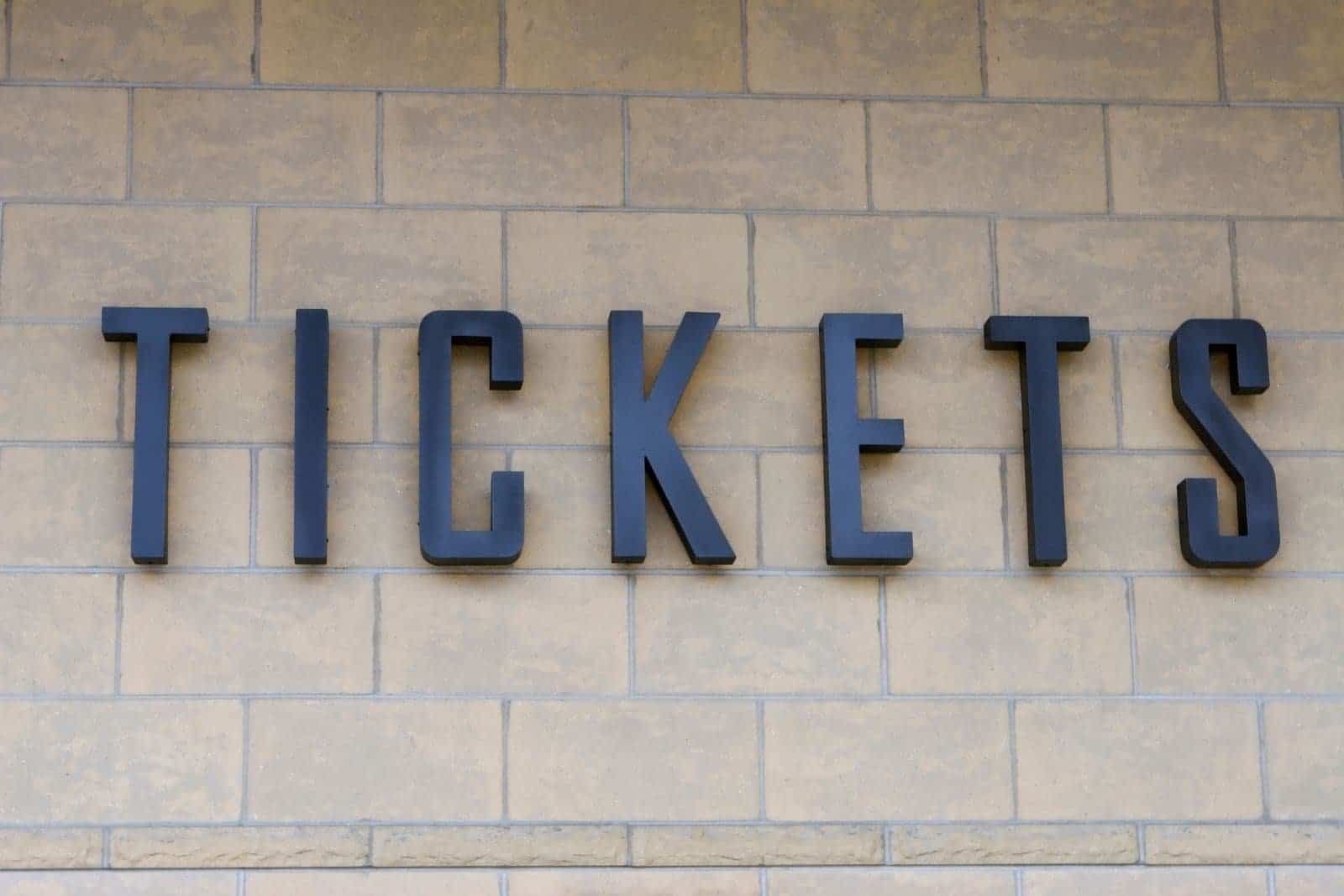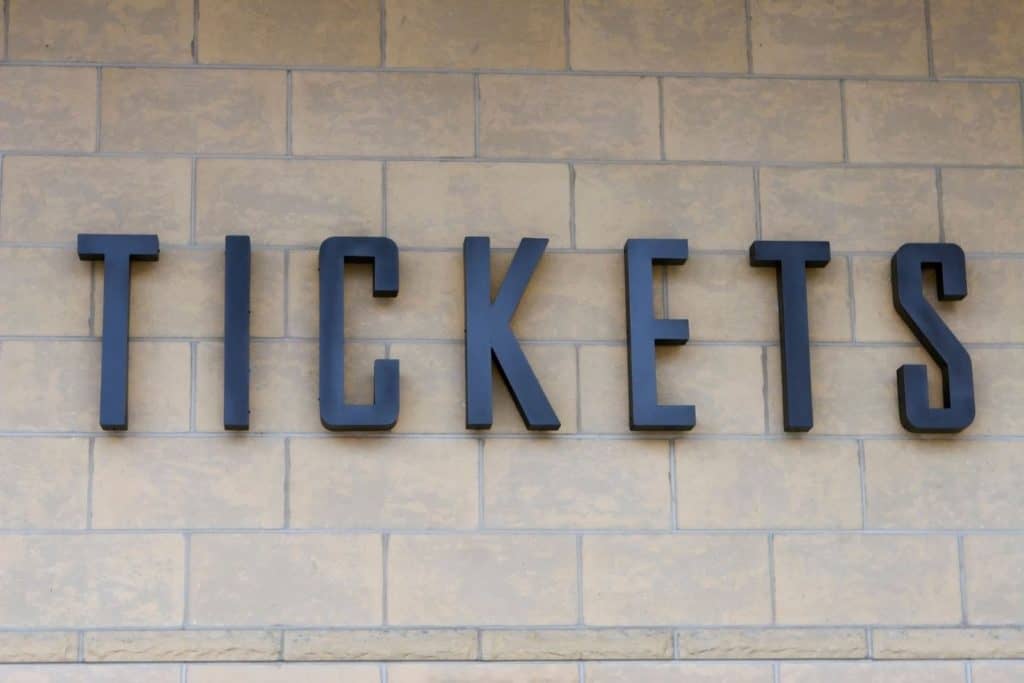 Gift an experience like family passes to Marvel Live, Disney on Ice, WWE or a monster truck rally. Just start scanning Ticketmaster for the perfect experience gift idea.
25. Night in a hotel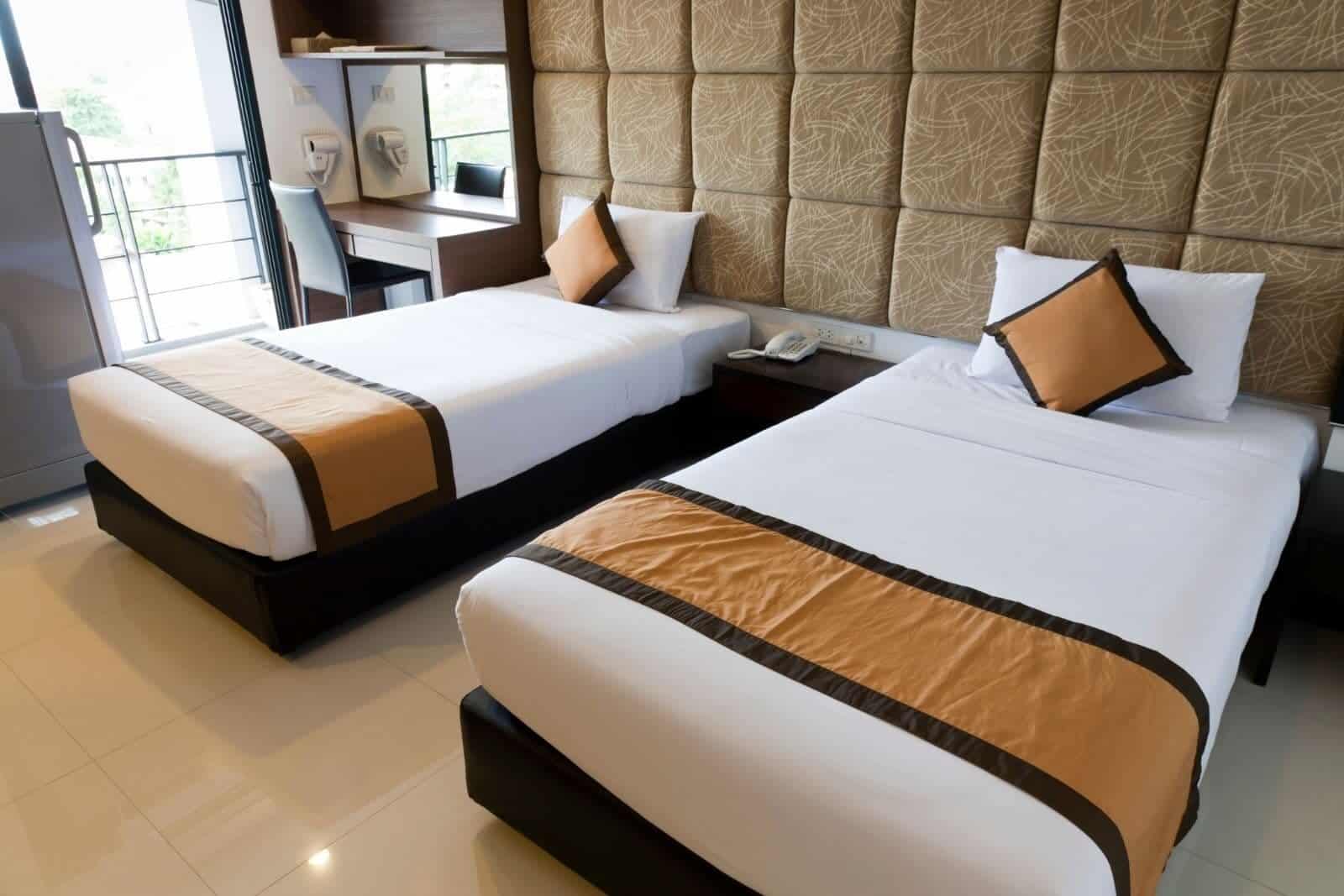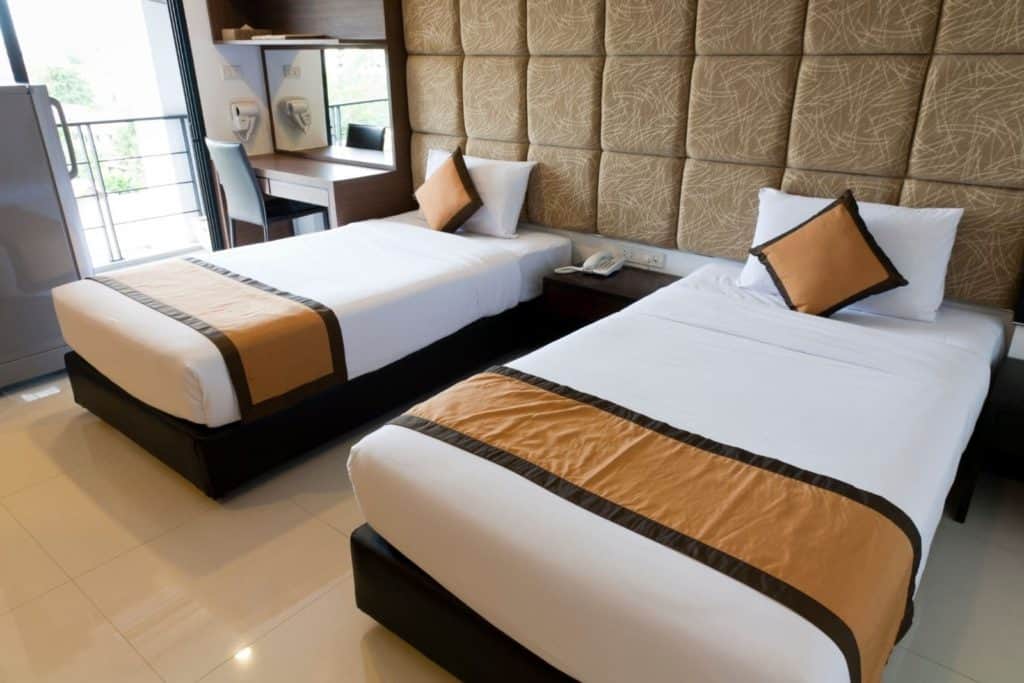 This can be in your own town. It can be with a friend, with a spouse or with a child. It's a day, an evening and an overnight of time to spend together with no distractions. And hopefully a pool. What better way to celebrate a birthday!
26. Indoor Rock Climbing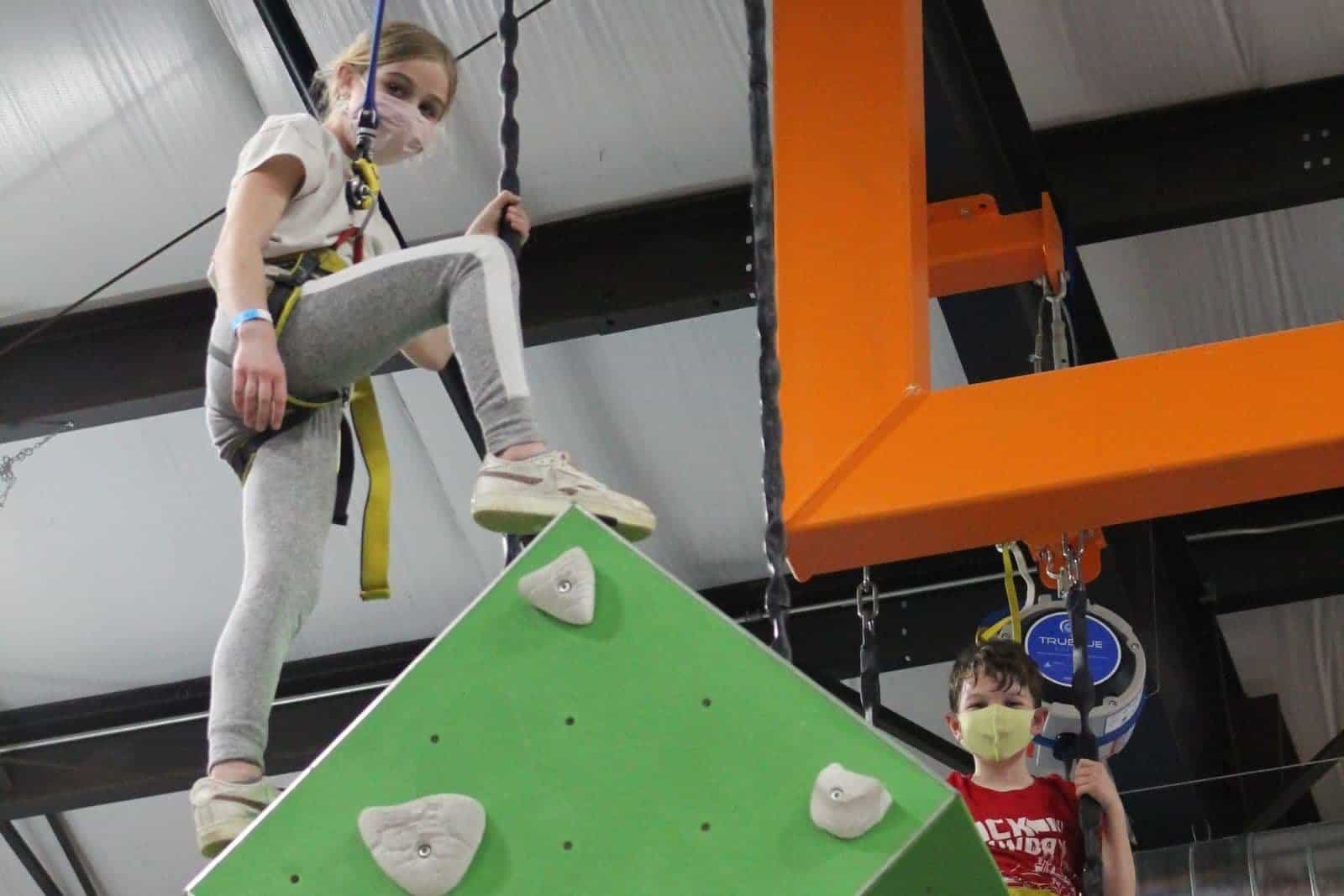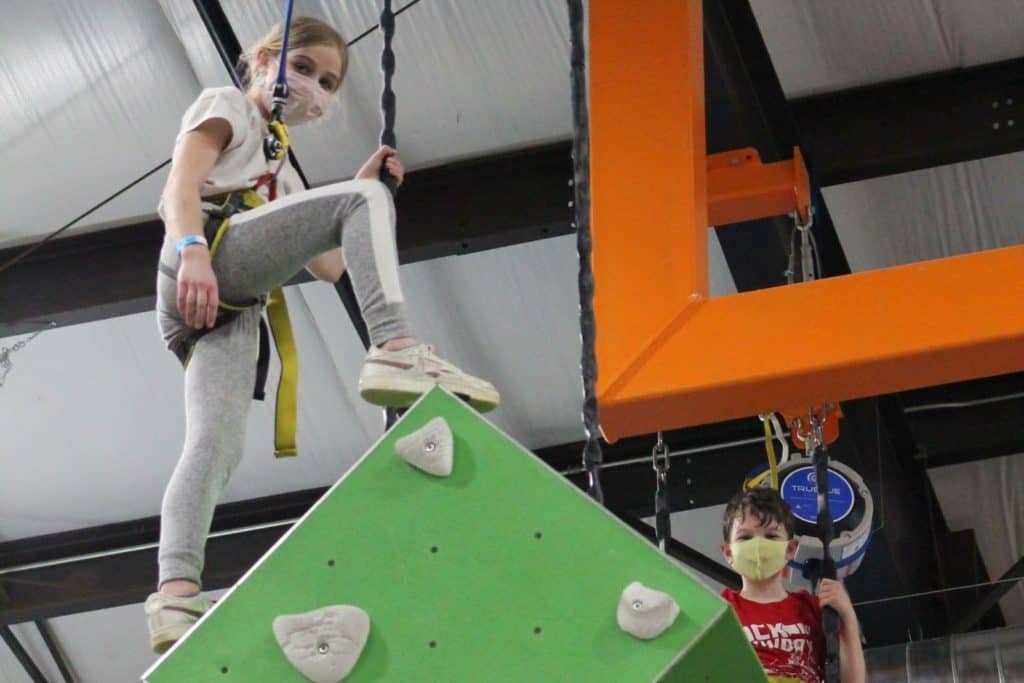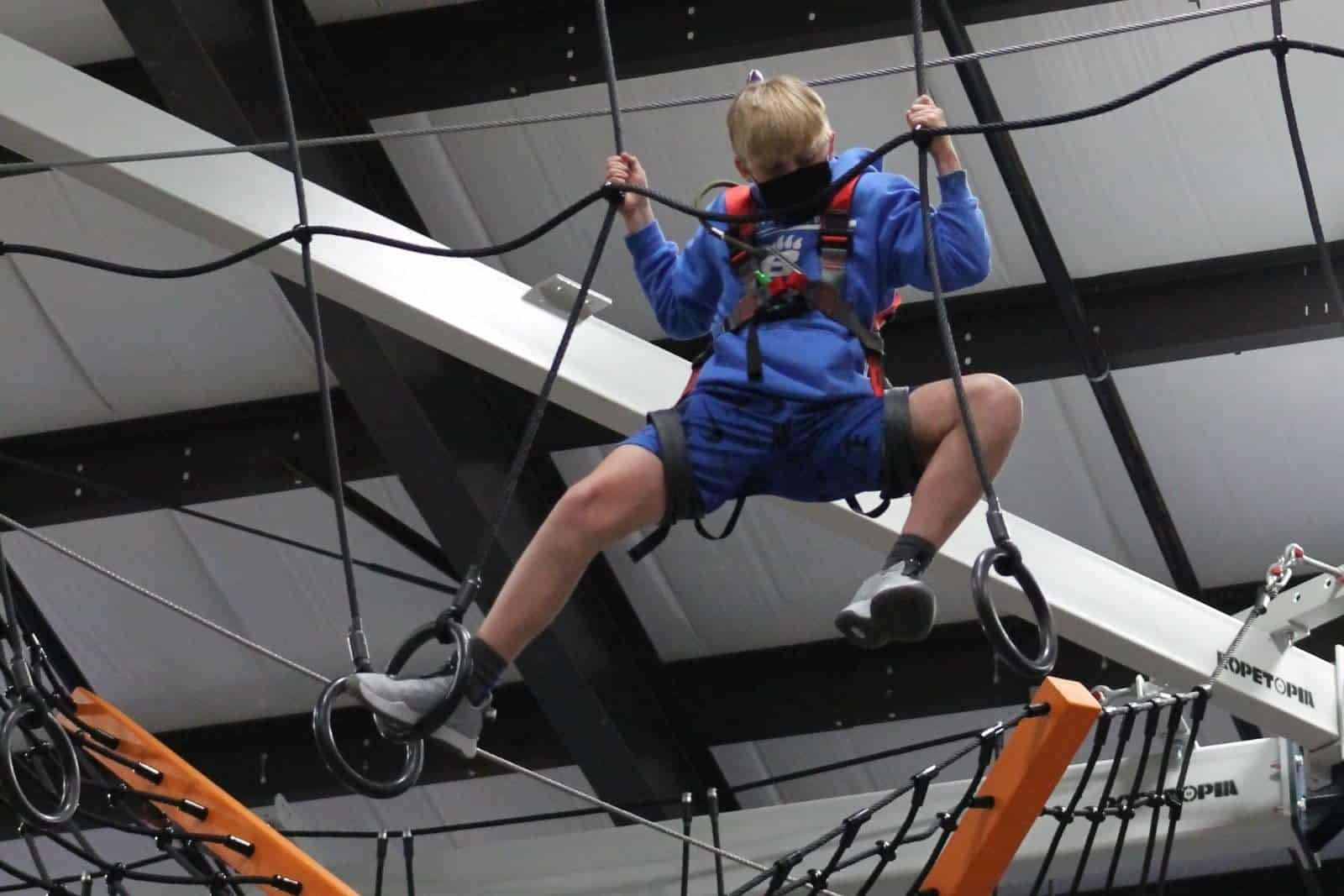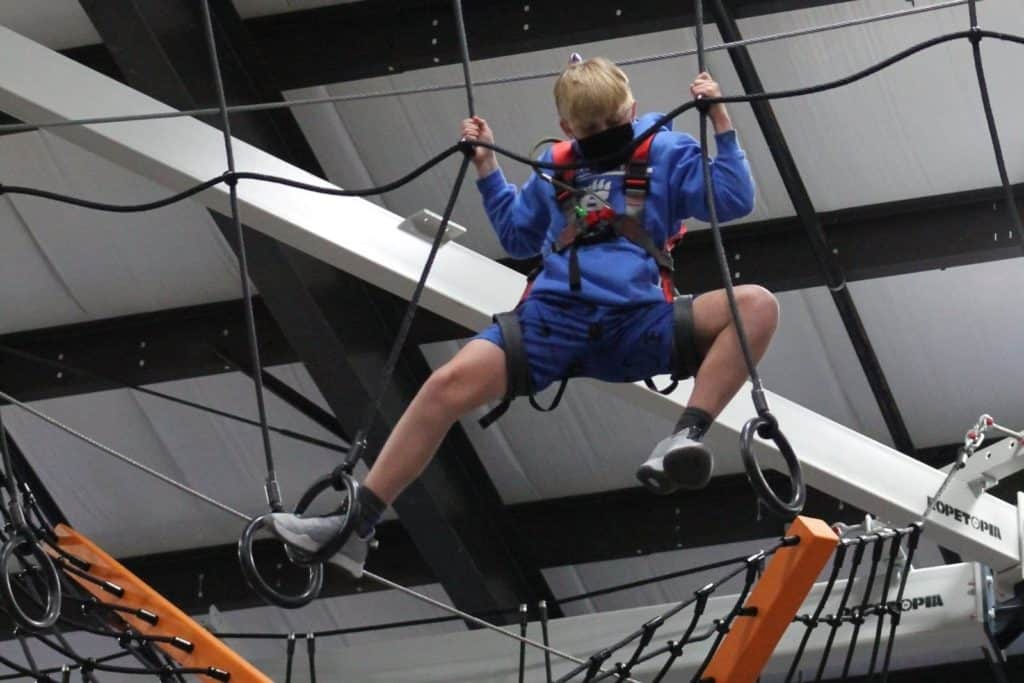 A great gift for adventurous families or active kids is gift cards to an Indoor rock climbing facilities.
If you live in Cleveland or Columbus, Ohio, we have a GREAT suggestion: Play: CLE or Play: CBUS. It's an indoor facility with a high ropes course, climbing walls and ninja warrior courses. It also has a full restaurant and bar. T
here's no subscription required, so any gift card can go toward a single visit or a one-month membership (we recommend the one-month membership – it's the best value).
See more about our Play: CBUS experience.
27. Trampoline Park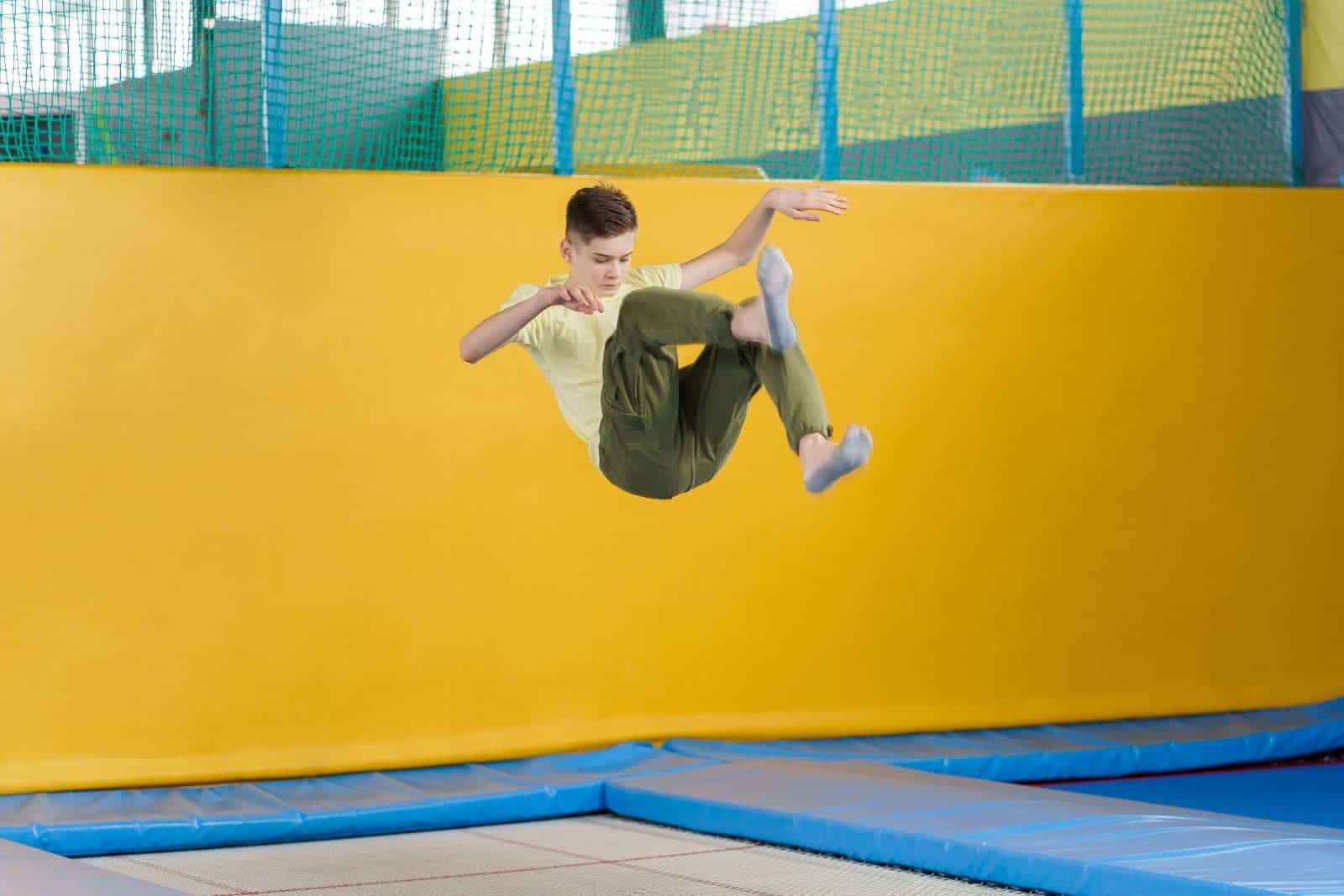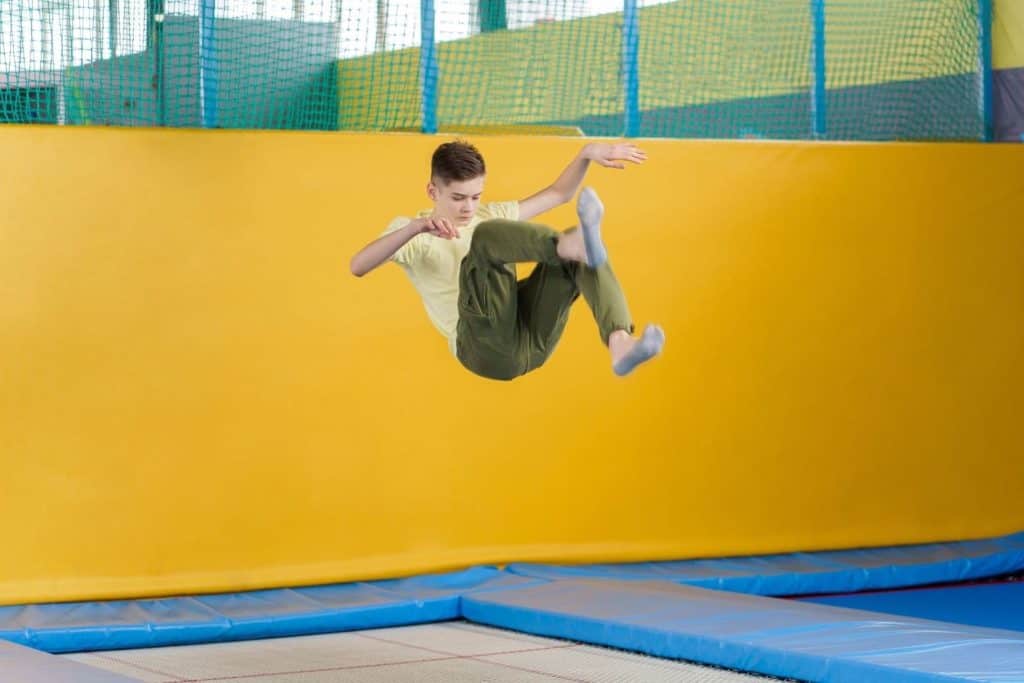 There are several trampoline parks in our area, and they're all a little different. But a gift card to go (especially) with a friend makes for a fun afternoon.
28. Movie Theater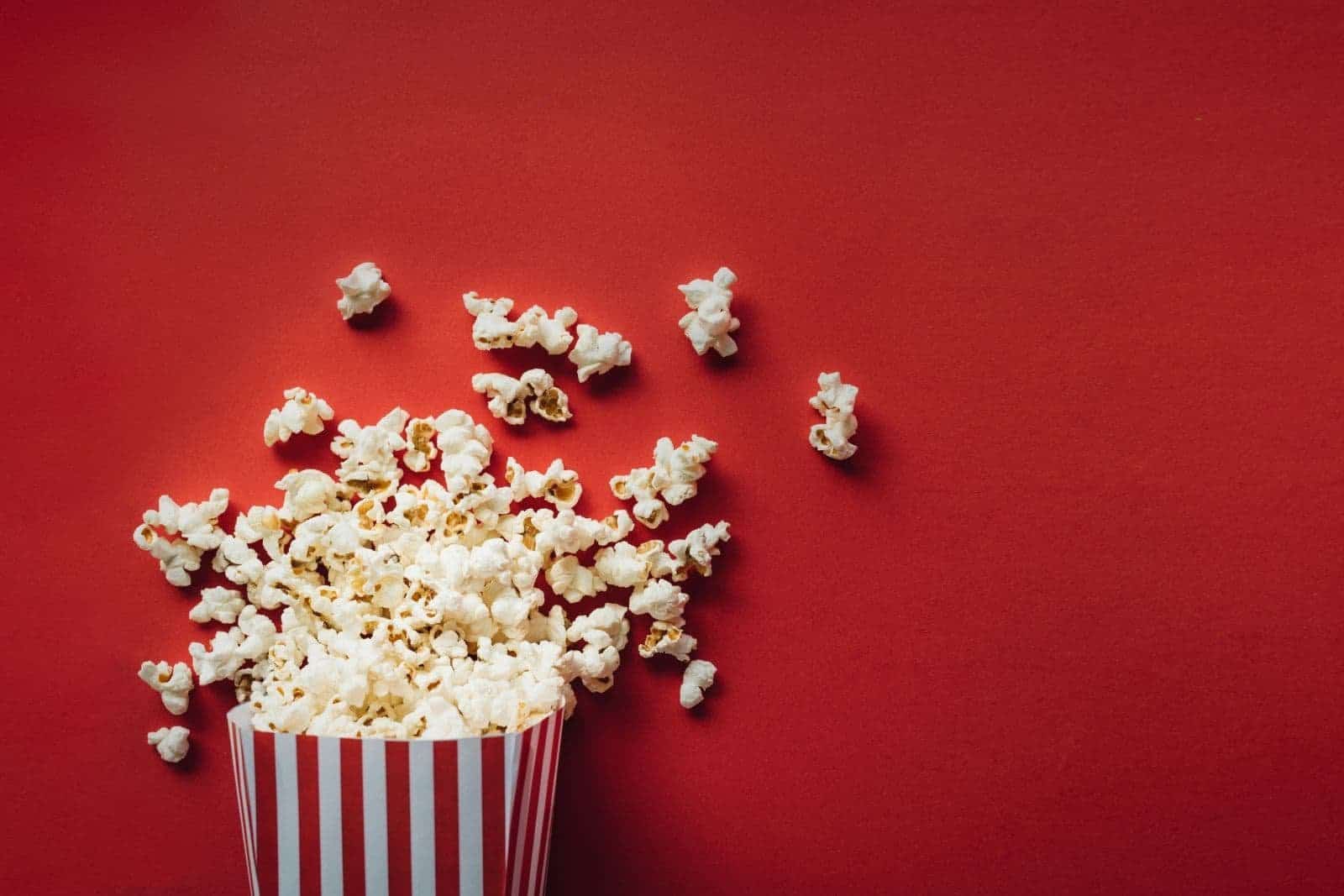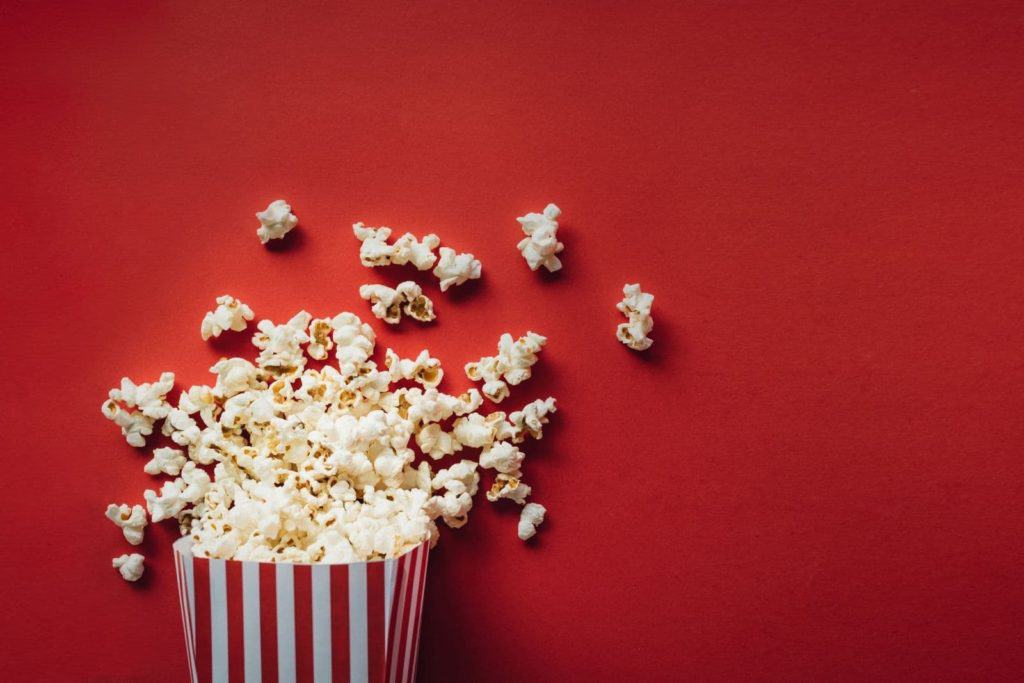 A top gift for tweens is a gift certificate to a movie theater. You can pair movie tickets with another gift card to somewhere they love to eat, or wrap it up with a bag of candy and a Coke.
29. Indoor Skydiving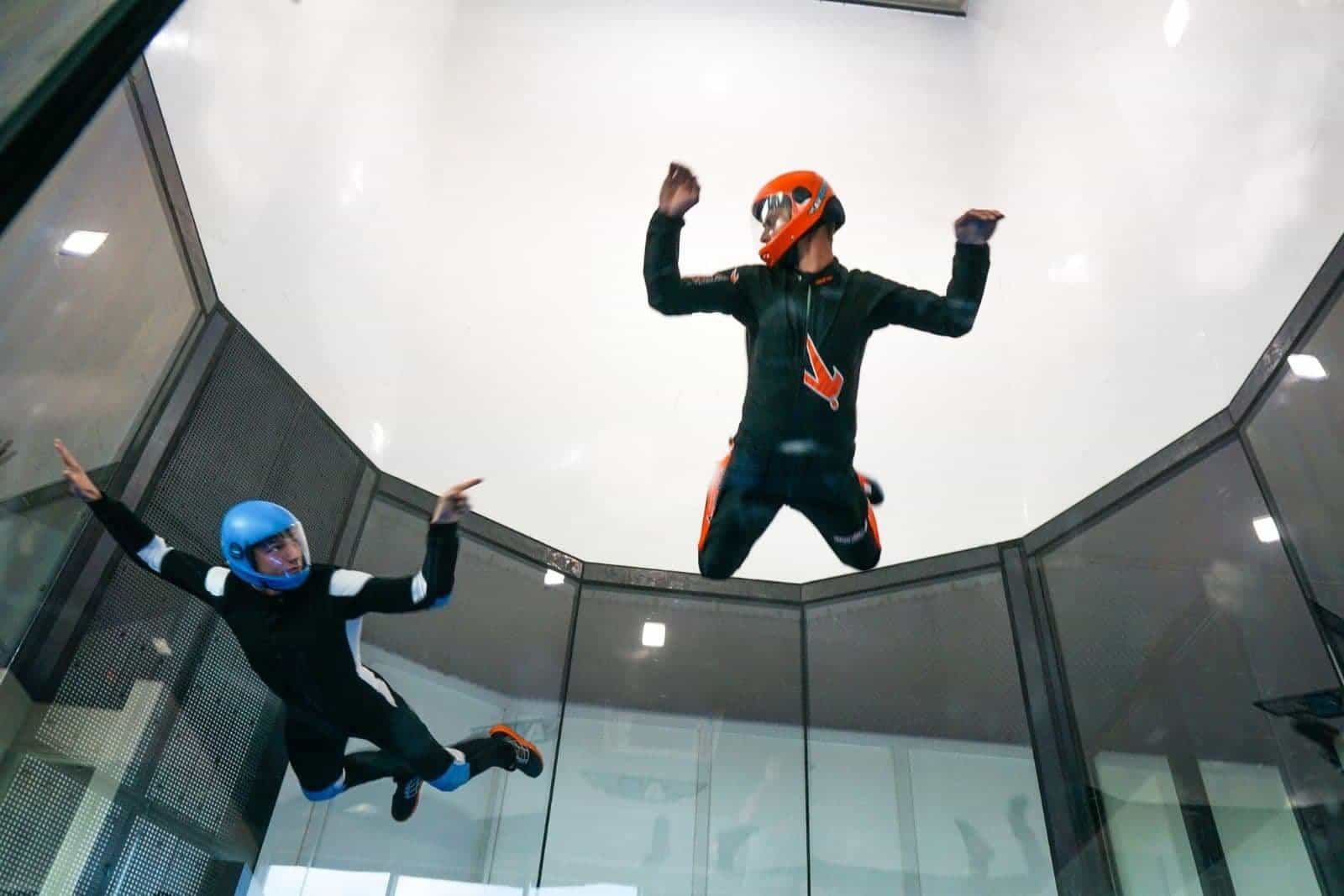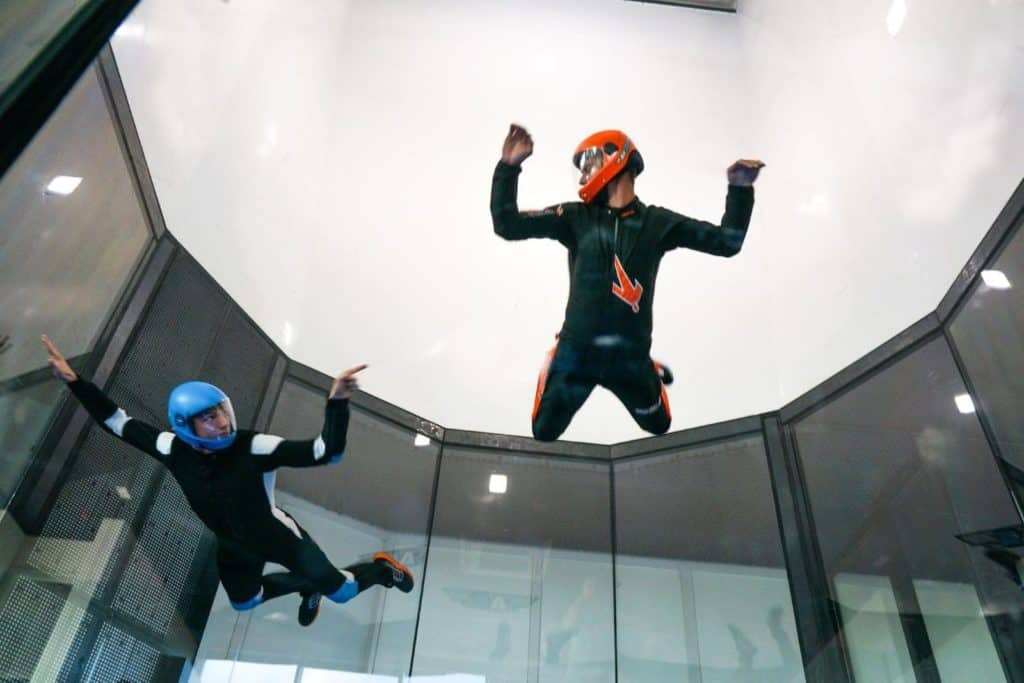 Indoor skydiving facilities are popping up more and more these days. What an adrenaline rush. I'm guessing any pictures you come away with will be priceless.
30. Paint Your Own Pottery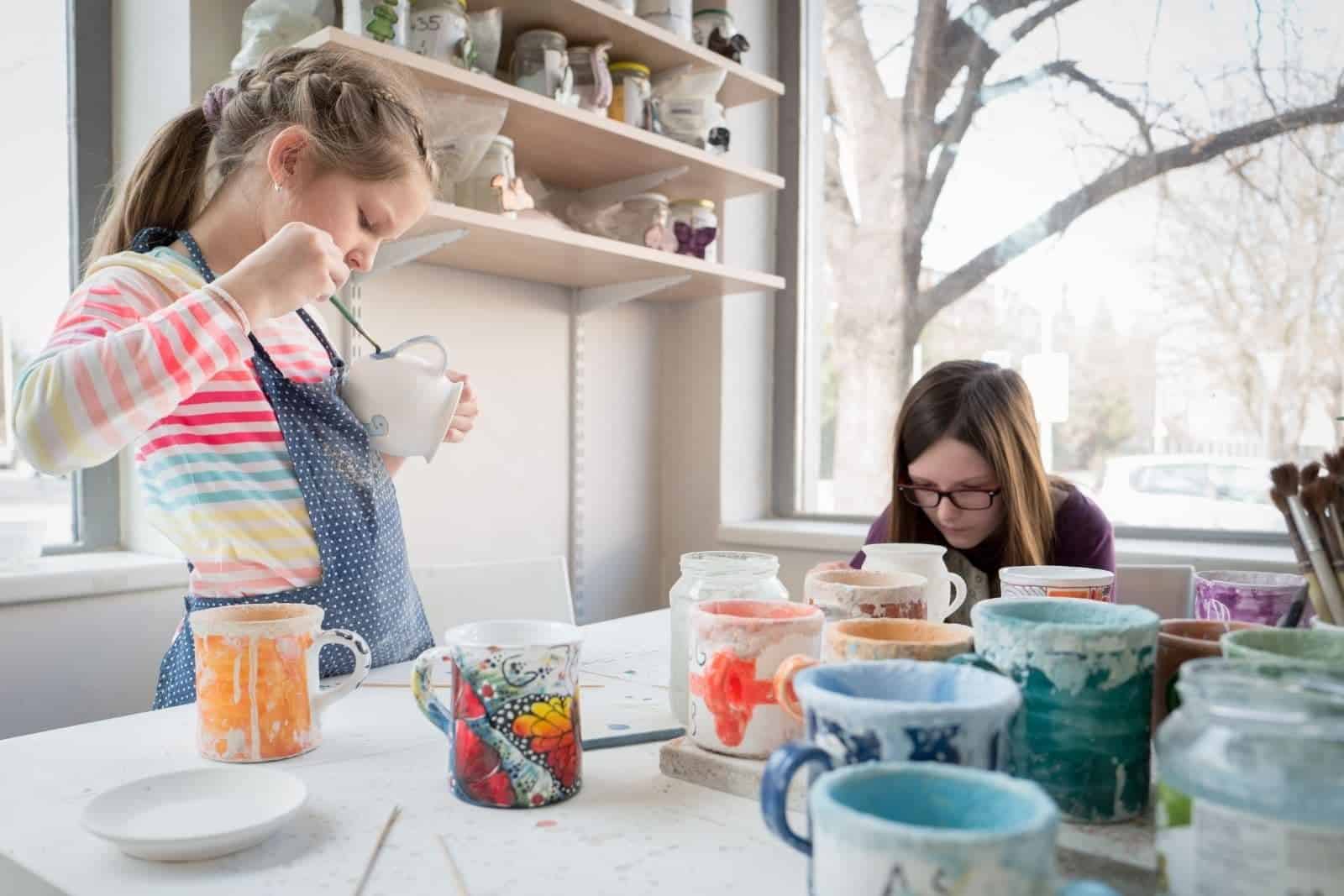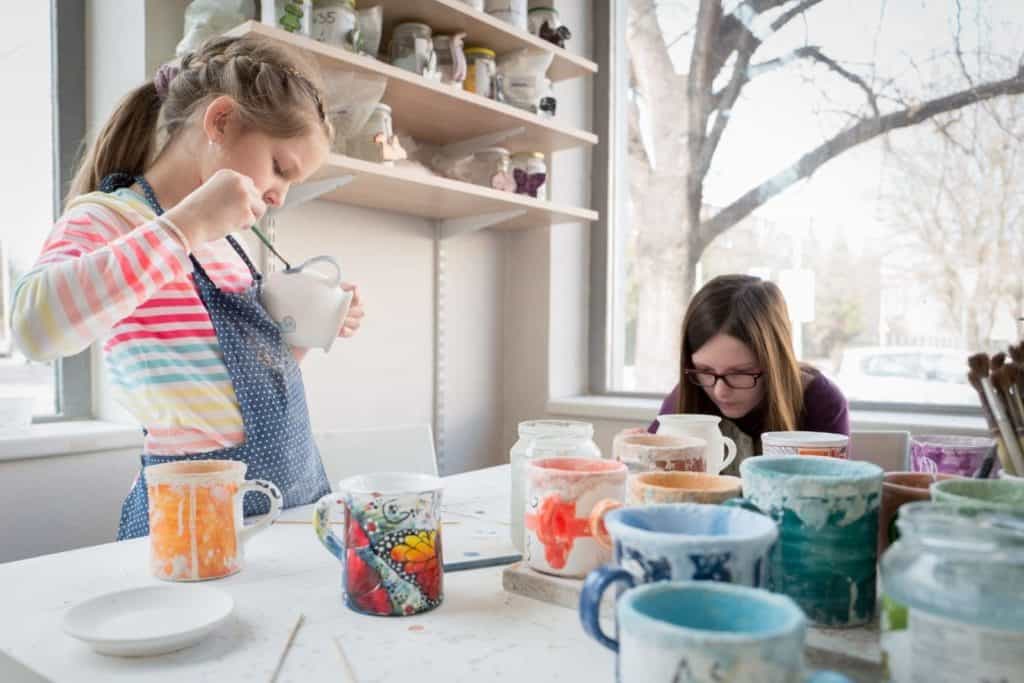 Most cities have a place where you can paint your own pottery. Give a gift card or take someone out for a fun lunch and then show your creative side by painting something to keep.
31. Ski Pass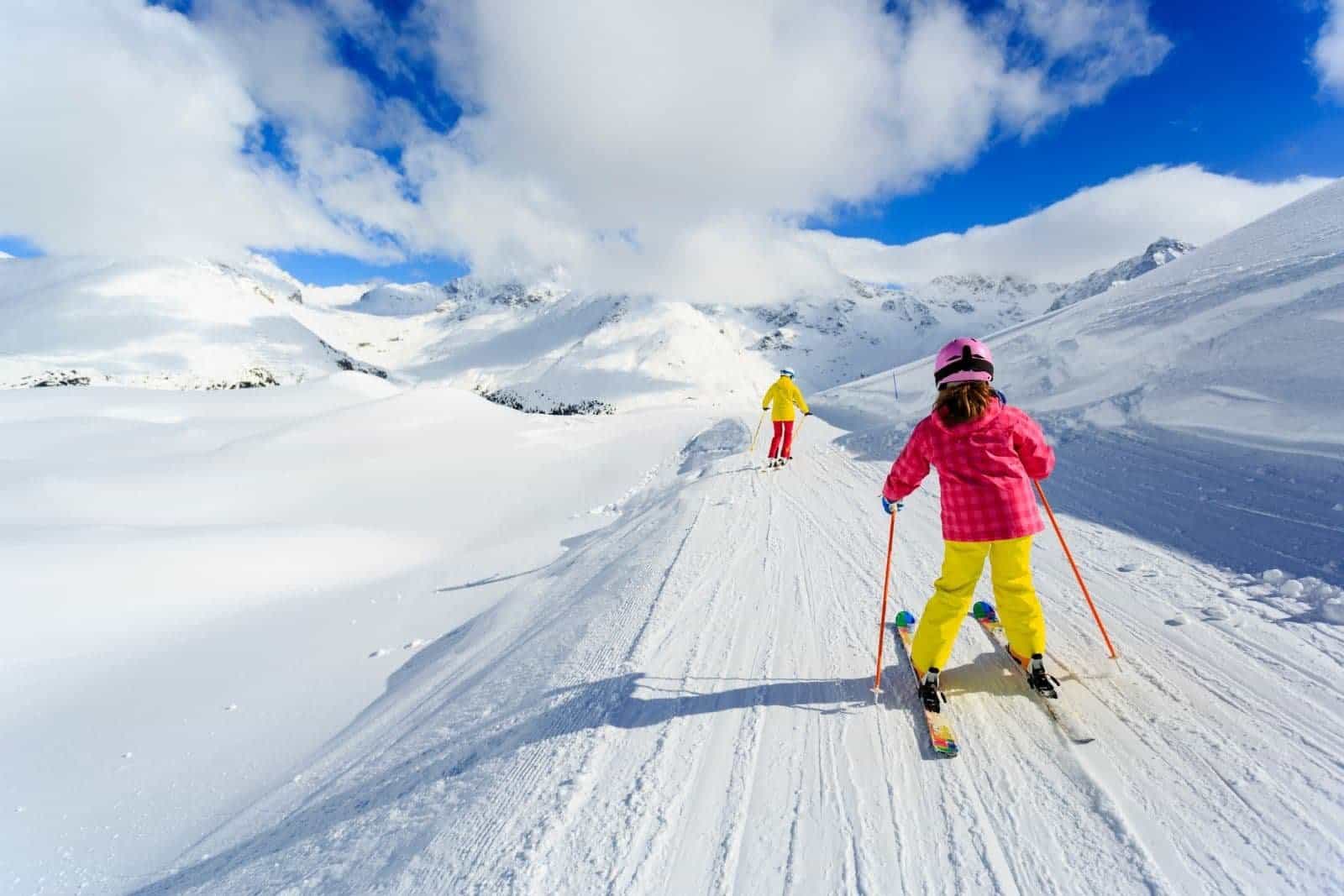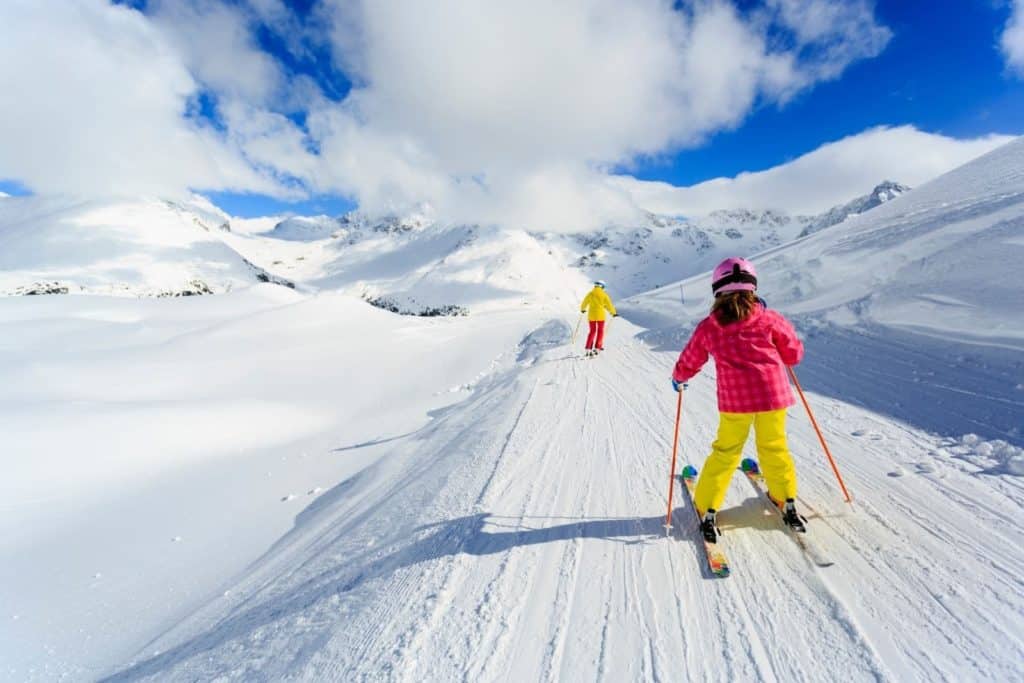 My husband asked for a ski pass for Father's Day. He'll use it to take each of our kids skiing at least once. There are several other dads in our neighborhood who ski so there will probably be a few adults-only ski days as well. You'll find me sipping hot cocoa in the lodge. If you need some gear, here are our favorite ski goggles and ski gloves.
32. Theme Park Passes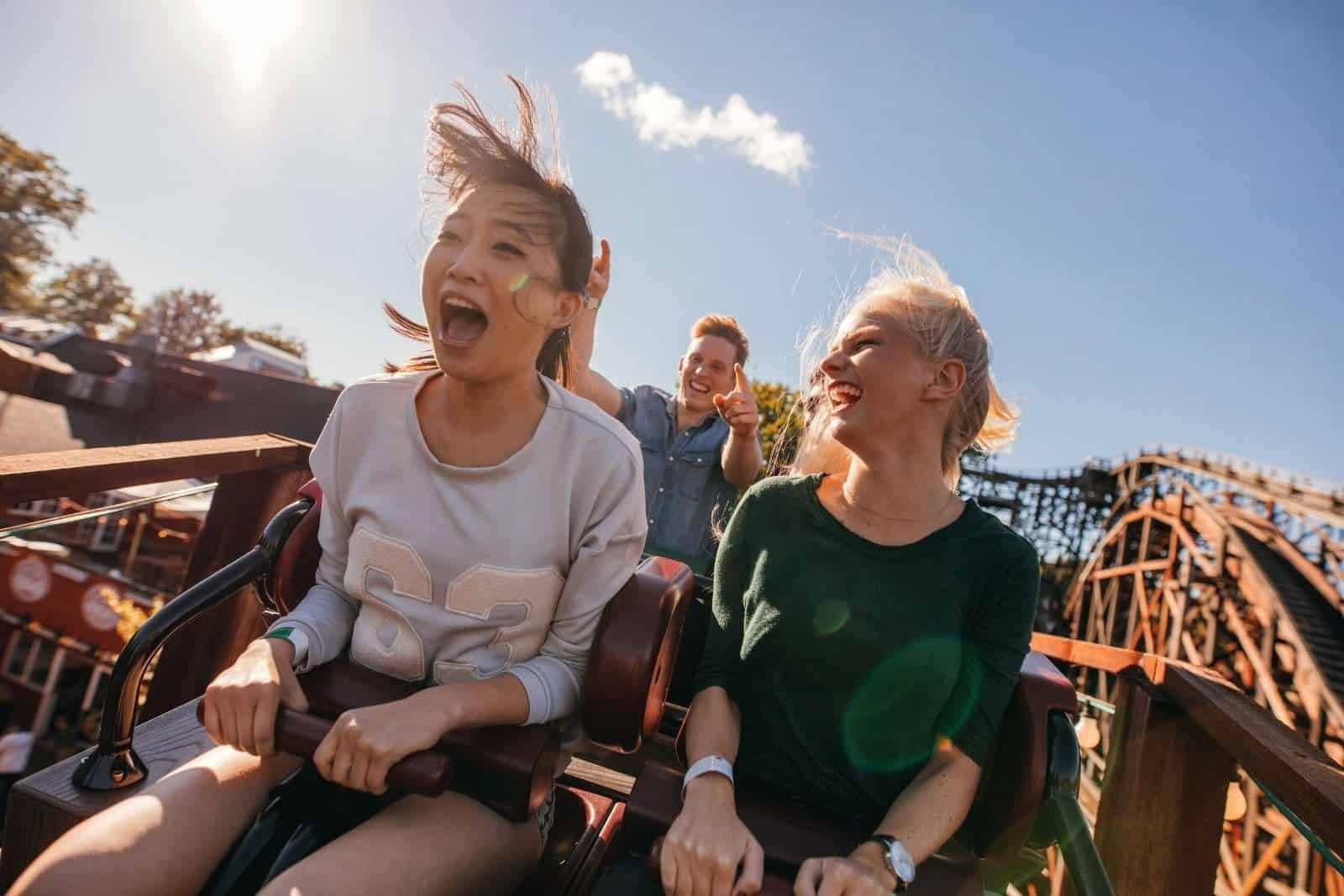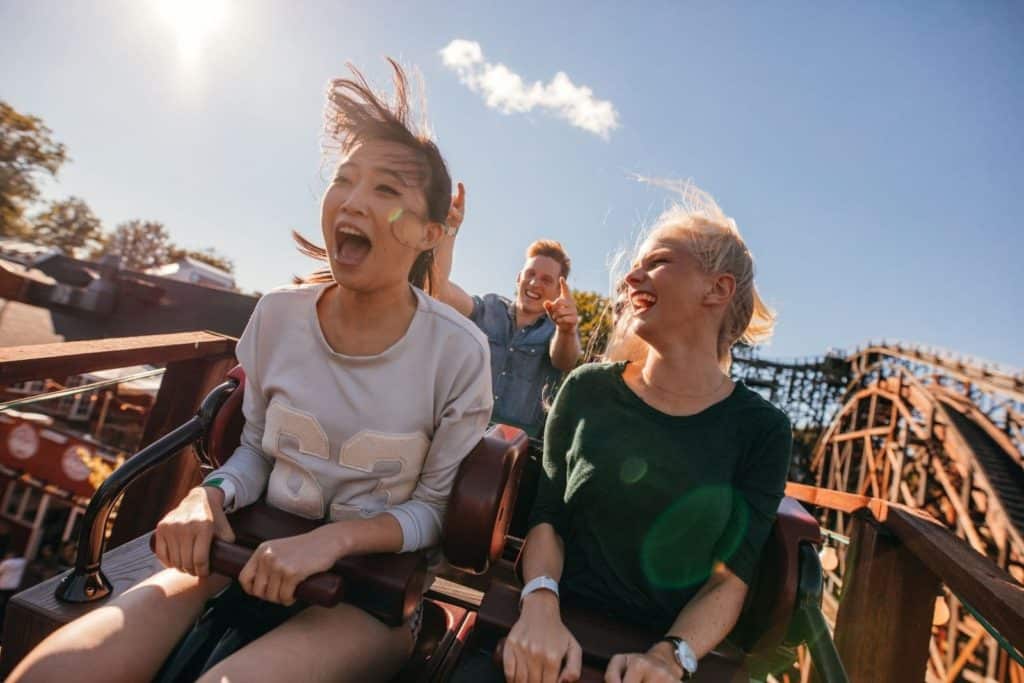 The gift of an experience at a theme park is a special gift for kids and kids at heart. Cedar Point and Kings Island are the main parks in our area and they can get pricey. So it's great to give passes as birthday gifts if we're making that kind of investment (especially once you add in food, ice cream and other add-ons).
Many amusement parks also offer memberships, which make a great gift idea. My sister in Utah asks for a family pass for The Lagoon, an amusement and water park just down the road from her house.
33. Wine Tasting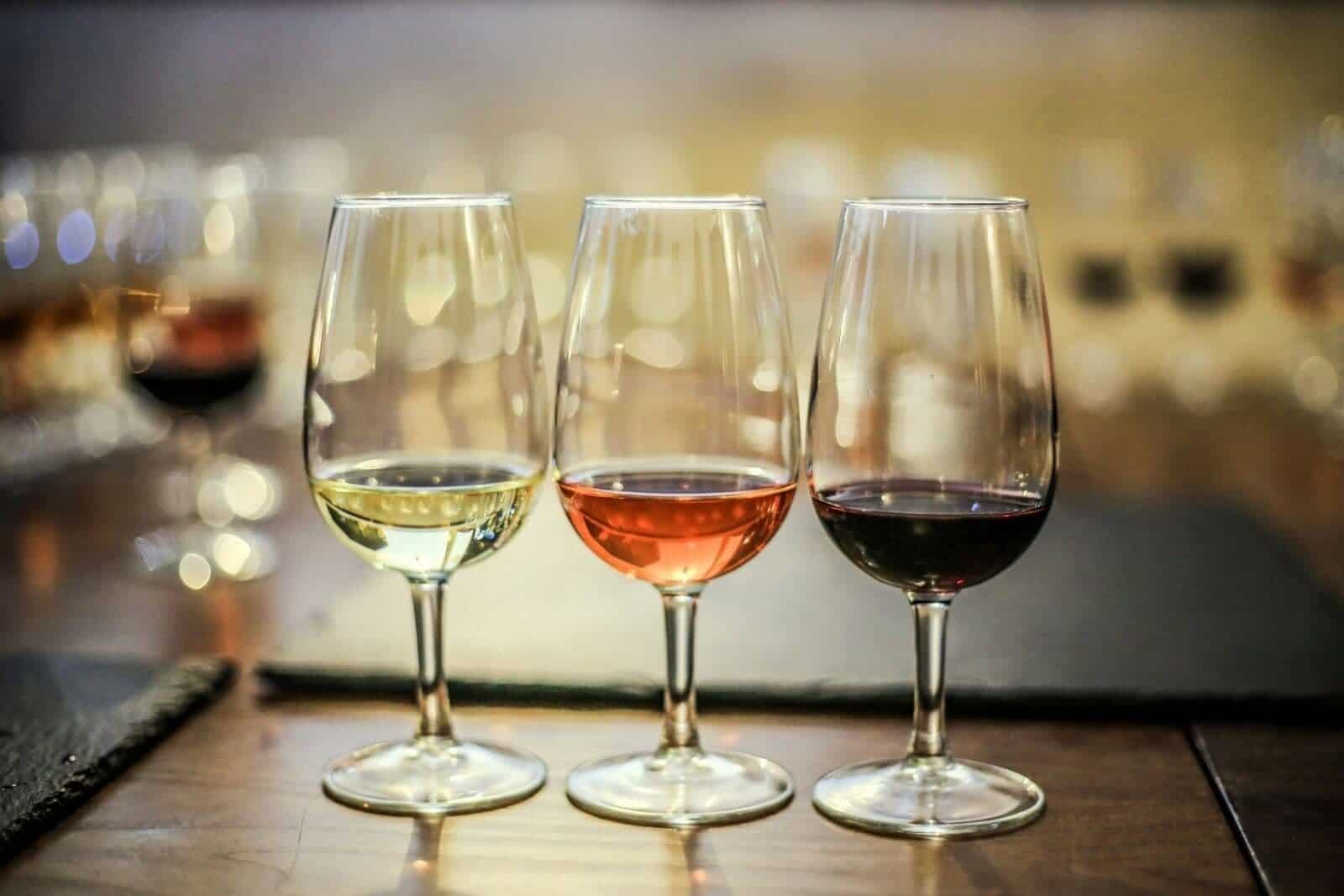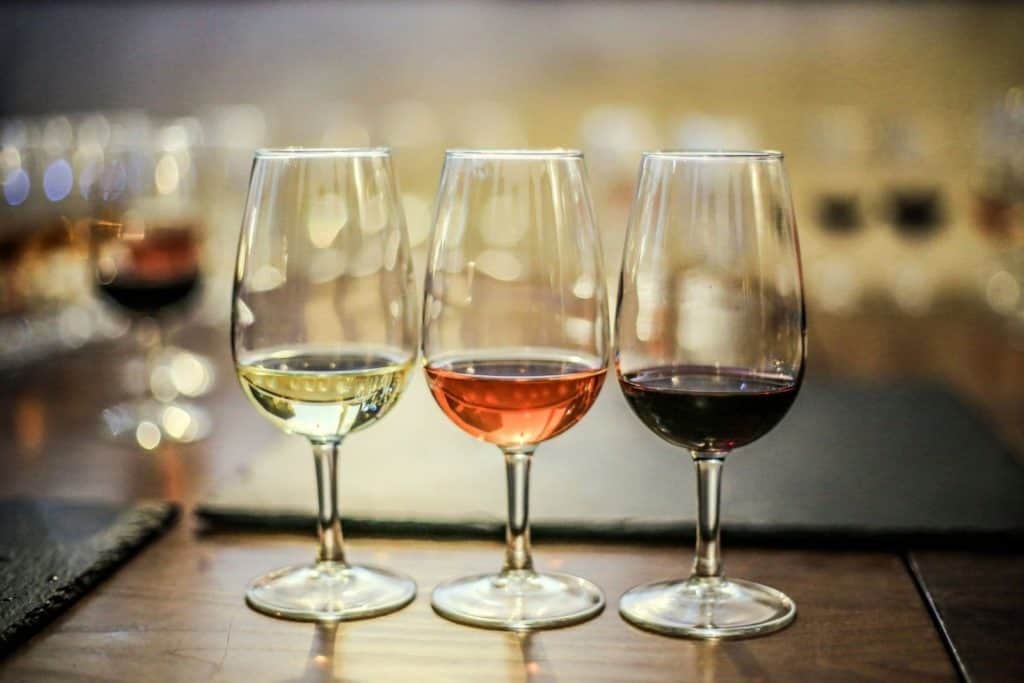 Buy a gift certificate for a wine tasting and maybe dinner at a new or nearby winery. This gift was one of my favorite things because it meant a date night out with my husband along with good food and wine. Better than any material items for sure!
34. Hot Air Balloon Ride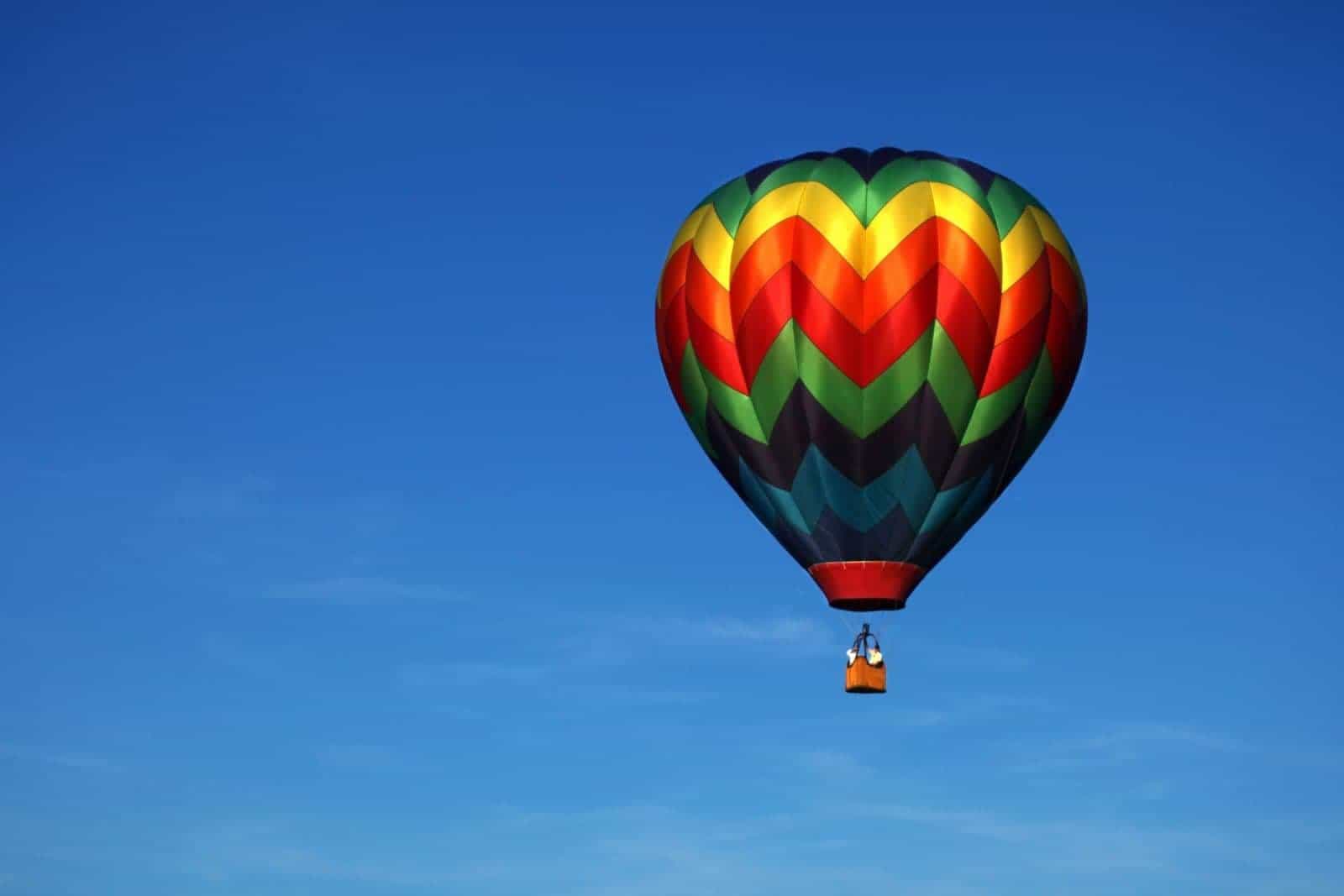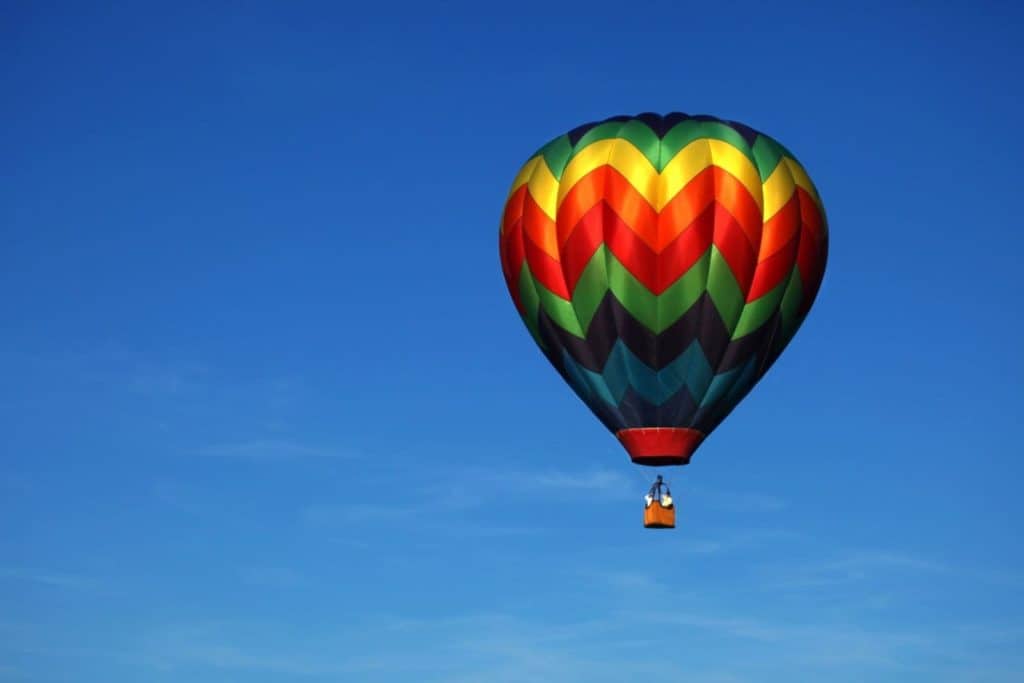 This is the mother load of gift experiences. A thrilling adventure that will make amazing memories. Kristie's family gifted this to her father-in-law for his 50th birthday and he had an amazing time! A dated hot air balloon ornament is a small, tangible reminder of the ride or something fun for the recipient to open when you gift the ride.
Experience Gifts That Help You Do Good
I can't recommend enough that you give an experience that gives back or helps others. It helps you and whoever receives your gift appreciate all that you already have and do something to help others. Win-win!
35. Thoughtful donations
Kristie and her husband don't exchange traditional Christmas gifts with her brother and sister-in-law.
Several years back they started a new tradition. Each person draws a name and donates $25 per adult to a nonprofit that represents something that is meaningful to the person or the couple based on the previous year.
For example, the year Kristie graduated with her master's, her brother and his wife donated to an educational nonprofit. When they give the gift, they include a card that helps explain the thought behind the choice.
36. Sponsoring a child
Sponsoring a child through organizations like Compassion International or World Vision involves a monthly commitment, but Christmas can be a prime time to begin.
If you're already sponsoring a child, the organizations allow you to send "gifts" through a catalog – anything from an animal to needed supplies to fun holiday treats.
37. Sponsoring an animal
Most local zoos offer an animal sponsorship program. Some offer wrap-able certificates or stuffed animals at certain donation amounts. The World Wildlife Fund also sells "adoption kits" starting at $55 for many different animals. Kits come with a stuffed animal, photo, adoption certificate, species card and gift bag.
38. Animal Experiences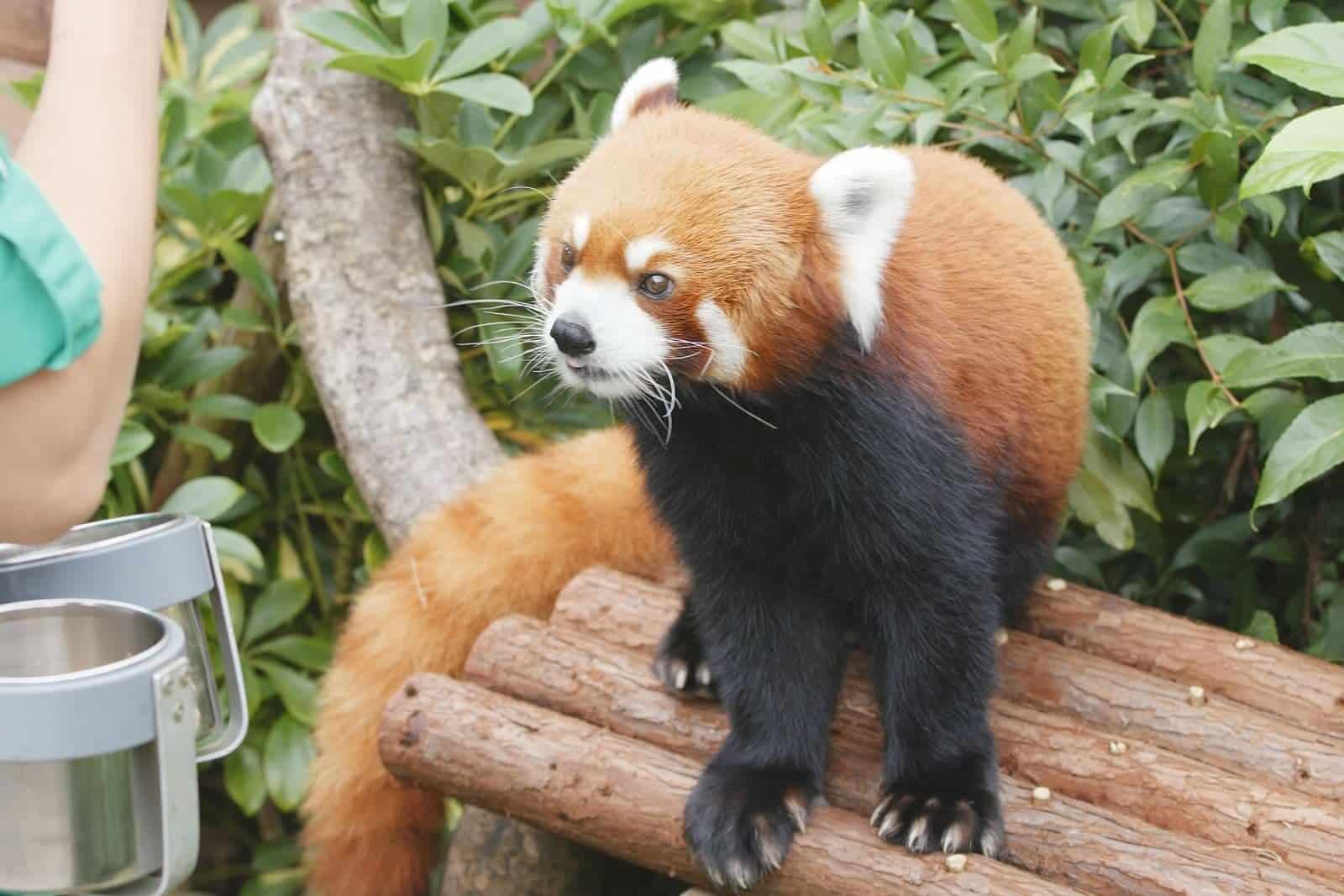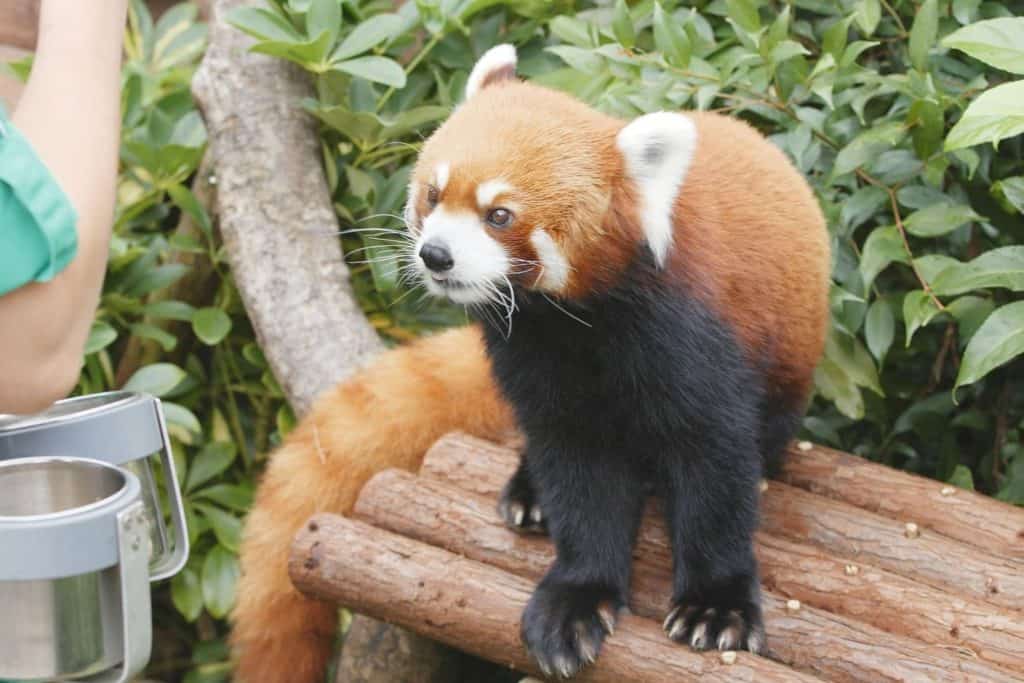 Our local zoo (and many others) offer some really cool animal experiences. For an added fee, you can watch an elephant bath up close or go into the red panda's habitat. Check out zoos in your area to see if you can gift an experience like this to the animal lovers in your life.
Experience Gifts That Fuel a New Hobby
Ok, I'll admit it. When you gift an experience in this category, you actually will still be giving "stuff." But we filed these under experience gifts because they are tools to inspire and enable people to pursue new hobbies and adventures and experiences.
39. Camping gear
Over the years, my kids have received sleeping bags (we love these LL Bean youth bags), headlamps, backpacks and CamelBak hydration packs as gifts. We use them for day hiking trips and or an overnight camping trip.
Someone gave me a three-person tent as a high school graduation gift. I used it through college, when I first got married, and my boys now sleep in it when our family camps.
This Coleman tent is the updated version of what I have. The boys have so much fun with friends at our camp-outs.
40. Telescope
This Celestron telescope is under $75 and includes a carrying case.
41. Sewing machine
Singer is a solid brand, and this sewing machine meets all basic sewing needs for under $100. It stores easily. You just pull it out, plug it in and go.
42. Photography equipment
My daughter asked for this instant camera (and make sure to order extra photo paper that fits the model you get). She and her friend visited a farm and had a blast taking photos of themselves with animals.
Kids or adults with a more serious interest in learning photography might love a good camera. Or a long lens. Or a new camera bag.
Do you have other experience gift ideas to share? Let us know in the comments below!