51 Practical Gifts for Dads [2023 Gift Guide for Men]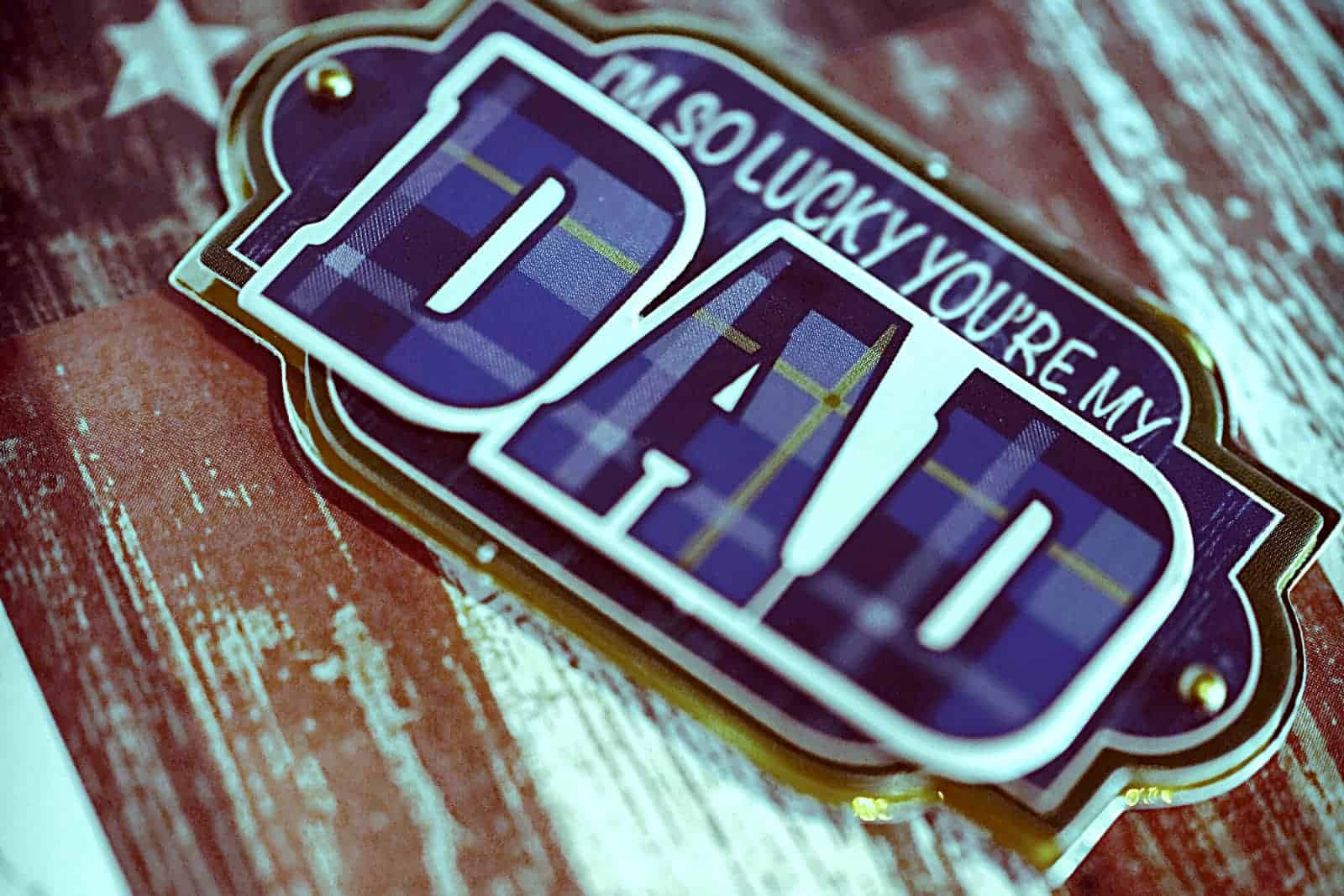 Dads might be among the most difficult people to buy for, but it doesn't need to be stressful. Practical gifts for dads are always appreciated, whether they're for his office, home gym or the outdoors. Make his life easier with the best tech gifts or clothing ideas. Shop our curated gift guide for every dad and father figure in your life.
Updated 12/18/2022
This post contains affiliate links – we earn a small commission if you purchase through our links, and we appreciate the support.
Technology Gifts for Dad
Practical tech gifts for dads will make his life easier. Shop our top picks for a watch, speaker, personalized docking station, streaming stick, ear buds and headphones. Plus, a really practical gift for dads who tend to lose things.
Echo Studio
We have an Echo in our kitchen and loved it so much that we bought one for my in-laws. We've had some epic dance parties during our visits there, and I'm pretty sure my father-in-law has his own concerts when he's home alone. The speaker on the Echo Studio is seriously impressive.

Music aside, the built-in smart home hub makes it a practical gift that's worth the cost, plus the games and skills are fun during dinner with our whole family.
Docking station
Personalized gifts are always the best, and we love supporting small businesses! We found a lot of docking stations on Etsy, but this one was our favorite. It includes a cutout for a watch charger and you can customize it with handwriting, initials, his name, a logo or original text.

It's a great birthday, Christmas or Father's Day gift idea. It's also an Etsy bestseller from Purple Hammer Design, a shop with a 5-star rating and over 10,000 sales.
Apple Watch
My husband isn't a huge fan of tech, but he loves and wears this watch every day. After reading a lot about the Series 6 vs the SE, we chose the Apple Watch SE. The GPS+ Cellular model allows him to call, text and get directions without his phone, so it's a great option if he doesn't want to carry his phone with him all the time.

It's swim proof, can track his heart rate (and alert him to anything irregular), can track all workouts and sleep patterns and comes in several color options.
Tile performance pack
If he's always losing something, this Tile pack is the perfect practical gift because it will save him hours of searching! My family loves these things. Attach the Tile Pro to keys or backpacks and easily fit the Tile Slim in a wallet. You can even use Tiles to find your phone! The app works with iOS and Android.

The round stickers are perfect for the remote (ours is forever missing) or earbud case.
Fire TV Stick or Roku Streaming Stick+
If he likes to stream his favorite tv shows, a Fire TV Stick or Roku is a necessity. We've had both and prefer the Fire TV Stick overall, but you need to make sure you can access your services before you choose. Some apps and services aren't available on the firestick (like our cable provider).
Both offer voice remote (Alexa with the Fire TV Stick) which is really helpful when we're searching for something—it saves a lot of time and frustration! For example, if you want to watch Star Wars but you're not sure which streaming service it's on, you'd say "Watch Star Wars." All options to watch will pop up and then you can select the one you want. It's also much easier to do the voice search on YouTube instead of using the remote to scroll and select letters.
Powerbeats Pro Wireless Earphones
I'm sure it's an exaggeration to say that the search for workout-worthy earbuds has been the longest running search in our house, but it's pretty close to true. These Powerbeats Pro wireless earphones are sweat resistant and stay on with adjustable ear hooks. They have 9 hours of battery life and if he ever forgets to charge them, a 5-minute "fast fuel" charge will give him 1.5 hours of battery life. They work with iOS and Android devices and come in several colors. If you're looking for more budget friendly option, try the HolyHigh Wireless Sports Earbuds.
AirPods Pro
If he's devoted to Apple, the AirPods Pro are the best way to go. They're sweat and water resistant, come with three sizes of tips and have 24 hours of battery life. He can switch between noise canceling mode and transparency mode which allows him to hear what's happening around him. If you're not crazy about the cost of AirPods Pro, try these JBL In-Ear Headphones. My husband has them and they're a great alternative to AirPods. They come with 3 earbud tip sizes so they're more comfortable.
Sony Headphones
Mary's dad got over-the-ear headphones when he realized he could connect to the TV via Bluetooth. Now he can enjoy a long day of games with his headphones on. Her mom can be on the phone or reading a book next to him on the couch but she doesn't have to hear the game. Win-win!

These Sony headphones have industry leading digital noise cancellation, up to 30 hours of battery life, quick charging capability (only 10 minutes for 5 hours of battery life) and a microphone for hands-free calling. Reviewers love the sound quality, comfort and easy-to-use app. Plus, they're Alexa enabled!

If you want a more budget friendly option, try the Anker Soundcore Headphones. I love mine! They're comfortable, noise canceling headphones with up to 60 hours of battery life.
Outdoor Gift Ideas for Dads
Dads who like the outdoors always appreciate practical gifts they can use. Check out our best gift ideas for active dads: cooler, water shoes, life jacket, waterproof phone pouch, inflatable light, hydration backpack, helmet, hats, ski goggles, gloves and cooling towels.
RTIC Soft Cooler
Mary has friends who swear by these coolers–you can fit 20 cans plus ice and it won't sweat. He can fill it with food and drinks for camping, fishing or tailgating, and it will stay really cold thanks to the vinyl shell and 2 inches of closed-cell foam. It's also leak proof and has an antimicrobial liner that resists mildew. The quality can't be beat!
Water shoes
My son picked these out for my husband's Christmas gift. I wasn't sure about them (I'd never heard my husband ask for them) but they were a hit! They're quick drying and offer excellent traction for wet or slippery conditions. Lots of colors and two styles to choose from. Now they can't wait to get out on the water in their kayaks and head to the creek to explore.
Life jacket
If he spends a lot of time on the water, don't forget a life jacket. With a three buckle design and adjustable straps, this one is US coast guard approved.
Waterproof Phone Pouch
Here's another must-have item if he loves boating, kayaking, fishing and other water activities. We have these pouches and they've worked really well to keep our phones dry.
Folding pocket knife
My father-in-law always has a knife in his pocket and we just got him a new one for his birthday. This CRKT squid folding pocket knife is a top recommendation and a best seller because of it's compact size and great price. One reviewer describes it as small, tough, affordable and comfortable–another says it's a no-brainer.
Luci Solar Inflatable Light
Loved by campers and rafters, this solar inflatable light only weighs about 4 ounces so it's easy to pack without adding weight–it collapses down to 1.5 inches. The lithium ion battery is rechargeable and lasts up to 24 hours on a single charge. You can adjust the brightness and keep track of battery life, plus the straps allow you to attach it to a backpack. Reviewers also mention these being useful during power outages at home. But the best part about this purchase is that it helps provide clean energy to people around the world.
Hydration Backpack
Mary's family has this backpack and likes it better than some others because it has a zipper pouch to hold a few snacks, a phone and/or keys. You can't wear this along with a regular backpack, so it's important to get one that has the extra space.
Wide Brim Hat
If he's not great about wearing sunscreen when he's fishing, hiking or doing yard work, this GearTop wide brim hat blocks UVA and UVB rays and will help keep him cool. If it's really windy, the adjustable drawstring will make sure his hat doesn't fly off and disappear. It's made of breathable mesh that dries quickly and is easy to pack. It gets 4.5 stars from nearly 15,000 reviews!
Bike Helmet
If he's serious about cycling, get him an Amazon gift card so he can choose his own gear. If it's a fun hobby and he enjoys bike riding, a good bike helmet is a necessity. Schwinn has been around since 1895 and is pretty much synonymous with bikes for all ages. This helmet has a lightweight design with an adjustable dial fit knob and full padding so it fits well. Over 10,000 excellent reviews and lots of colors available.
Ski goggles
It's not easy to find ski goggles you really like that won't fog up and that you can wear over glasses. This pair does both! They also have UV protection and will fit over any helmet. Tons of colors to choose from.
Ski gloves
For ski gloves, Mary's family loves Hot Fingers. They have rolled fingers, a cuff closure and quick release strap. They'll keep your hands warm and dry with moisture wicking technology. If he needs a pair of nice leather gloves, these best-selling lined Alepo gloves are full-hand touchscreen and really comfortable.
Smartwool hiking socks
They're more expensive than average heavy socks, but totally worth the price because they'll last a long time. They're durable, breathable and really warm. This pair has heavy cushioning, but Smartwool also has socks with a light cushion.
Cooling towels
We bought these unique gift ideas for our whole family at Christmas. The breathable mesh towel stays cool for up to 3 hours after you activate it with water. My boys have used these for soccer and football games, and they're great for running, golfing, biking, hiking. Use them for headaches and fevers too. A carrying pouch with carabiner is a nice bonus with this set–easy to attach to bags and backpacks. Lots of color combinations available.
The National Parks: America's Best Idea
This beautiful book documents the history and development of America's National Park system. It's an illustrated history by Dayton Duncan and Ken Burns, filmmaker known for The Civil War, Baseball and The War. If he's been to a lot of National Parks or wishes he could visit more–or if he's a fan of Ken Burns–he'll appreciate the storytelling and images.
Gift Cards
If you're not sure what he wants but he loves the outdoors, get him a gift card to Dick's Sporting Goods (great for a dad who's also a sports fan) or Bass Pro Shops.
Clothing Gift Ideas for Practical Dads
Clothes are a must if you're shopping for practical gifts for dads. We have a lot of great gift ideas that he'll actually wear: joggers, fleece-lined pants, flannel-lined jeans, slippers, socks and coat. Plus, our favorite clothing gift that won't sacrifice style for comfort.
Joggers
Help him update his casual/athletic wear! My husband loves these joggers and our boys approve. They're really comfortable, come in a lot of colors and aren't too tight. Get them in sizes X-Small to 3X. And the price is a steal!
Fleece-lined pants and Flannel-lined jeans
Lined pants make a huge difference when he's camping, hiking or even going to a game in really cold weather. My husband comes from an Eddie Bauer-loving family and these pants are functional, comfortable and nice-looking. Reviewers talk about owning multiple pairs because they wear really well and last a long time. They have an athletic fit so make sure he's okay with pants that aren't baggy. Pants and jeans are available in a few colors.
Slippers
Minnetonka has been making high-quality shoes and slippers for almost 80 years. These moccasin slippers have a hard indoor-outdoor sole and are designed to get more comfortable as you wear them. Nine colors to choose from!
Socks
Socks are a good gift for a practical dad. They don't have to be boring, and chances are pretty good he doesn't buy them for himself when he needs them. These are just a few samples of many that are available from Goodthreads, including different stripes, food, sports, travel, holidays and more.
Lightweight Puffer Coat
My husband and my son own this coat! I've been really impressed with several recent purchases from Amazon Essentials. The quality is excellent and the prices are so reasonable. It's really warm but it's lightweight. The zipper pockets are important so he doesn't lose his phone or keys, it washes really well and it can fit into a small drawstring bag (included) if you need to save space while traveling.
Stitch Fix for Men Gift Card
We love Stitch Fix, and they have a great service for men! My husband has kept sport jackets and shirts that fit his broad shoulders better than what he finds in stores. Mary's husband kept an everyday winter jacket that gets compliments every time he wears it. Send his measurements and any specific requests, and he will receive five items to try on. It's up to him what to keep and the gift card is applied to the purchase (this is NOT a subscription service, so no cancellation required). It's an amazing gift! If this is your first time trying Stitch Fix, use our referral code for a $25 credit.
Home Gym Gifts for Dads
Gifts for a home gym are even more practical since the pandemic began. Give dad exactly what he needs to outfit his workout space. Shop our recommendations for a kettlebell, battle ropes, dip stand, dumbbells, weight bench and foam tiles.
Kettlebell
If he likes to work out, this is a great addition to a home gym. A lot of kettlebells are made of iron which is harder on your floor and your body than this soft version. Available in 10lb to 40lb weights, it has a large handle for better grip and control which makes it easier to do a variety of workouts.
Battle ropes
My husband has had this set of battle ropes for years and he still uses them in our basement or garage. It's strong, durable and doesn't fray. As long as you have some space, battle ropes can help him change up his routine and add something different that's hard work! The ropes vary in thickness and length–ours is 2 inches in diameter and 50 feet long.
Strength Training Dip Stand
This equipment is excellent for upper body workouts and strength training. The height, handles, backrest and leg press are adjustable, it's easy to use and assembly doesn't take long. Over 4,000 reviewers give it 4.5 stars for quality, stability and durability.
Dumbbells
My husband prefers hex dumbbells and the rubber-coated ones are easier on your floor for use at home. Some benefits of dumbbells over barbells: they're easier on your joints and they ensure that both sides of your body are doing the same amount of work. Since the pandemic, dumbbells have been harder to find but the ones linked here are in stock and get excellent reviews.
Weight bench
This best-selling weight bench is ideal for anyone up to 6'2" and has a weight capacity of over 600 pounds. All parts of the bench are adjustable, it has 2 inches of foam padding and it easily folds for storage. A huge plus is that there's no assembly required!
Foam interlocking tiles
This may not be the most exciting thing, but it's a very useful gift for dads who are working out at home. He'll love some added cushion for his spine, hips, knees and elbows. These are lightweight and easy to assemble, plus they're moisture resistant and can be wiped clean with soap and water. They also won't slide around like a mat.
Work & Office Gift Ideas for Practical Dads
Work and office items are practical gifts for dads that he'll be glad to receive. Check out the best travel mugs, bags, backpack, personalized portfolios, standing desk converter and lamp.
Stainless Steel Water Bottle
I can't say enough good things about these Contigo insulated water bottles. Everyone in my family fights over them! The one-handed drinking with the push of a button is perfect for driving and we love that they don't leak (even when I toss them in my bag). The lid is dishwasher safe and the rest is really easy to hand wash. Lots of colors available!
Laptop Bag/Briefcase
If he needs a nice-looking professional bag for work, this Kenneth Cole expandable laptop portfolio is an excellent choice from a trusted brand. Made of full-grain genuine leather, it's large enough for a 15.6" laptop and has multiple sturdy, organized compartments. The shoulder strap can be removed and a strap on the back fits over most suitcase handles for easier travel. Choose from black, brown or cognac, shown here.
Messenger Bag
My husband carried a Timbuk2 messenger bag for a long time. Very few companies do messenger bags as well as Timbuk2–it was founded by a bike messenger in San Francisco. The interior is very roomy with pockets both inside and outside. Designed to be comfortable to carry and able to withstand heavy wear, this is a practical choice if he has a long commute or walks a lot. If you're not sure which size to get, most reviewers are glad they got the medium or large rather than the small. Choose from two colors.
Backpack
This is the bag my husband uses now and I'm a little envious because it's so well designed. Makes sense since ebags creates and improves their bags based on detailed feedback from frequent travelers. After a back injury and surgery, my husband needed a backpack for work and after lots of research, he chose this slim laptop backpack. It has a more compact design with incredibly well-organized compartments that make it practical and easy to use. Seriously, they've thought of everything. I also can't believe how much fits inside without looking overstuffed.
Personalized Leather Portfolio
I love the rugged look of this portfolio! Handmade by a small business in LA, it's a perfect gift for holding just about everything he needs for meetings (even if he's doing them online). It's ideal for tablets and notepads, pens, a phone, wallet, passport and more. If he's a new dad or a grandpa, he can tuck a favorite photo inside this special gift. The zipper keeps everything contained and secure. These portfolios are beautiful and thoughtful gifts that you can personalize!
Custom Canvas Portfolio
If he prefers using real paper and a pen, this canvas portfolio is simple and practical. You can choose from two sizes (7"x9" or 9.5"x12"), 3 colors and 9 design options for engraving. The flap has a magnetic enclosure and a notepad is included. Reviewers rave about the quality and fast shipping from Pacific Customs, a small business in California with a 5-star rating.
Standing Desk Converter
There's plenty of research about the dangers of sitting for too long and too often. One practical solution is a standing desk. This VIVO adjustable stand up desk converter is a perfect present if he likes his current desk at home or at the office but wants the option of standing. There's space for dual monitors and a separate spot for a keyboard and mouse. Available in 5 colors, this desk has nearly 5,000 excellent reviews.
Desk Lamp with Charging Port
Over 11,000 people can't be wrong, and they give this LED desk lamp nearly 5 stars. I love that it has a wireless charger and a USB charging port so he can easily charge his device where he's working. The lamp has 5 lighting modes and 5 brightness levels along with an adjustable design and auto-off timer.