Top 10 Things to Stockpile Before the Holidays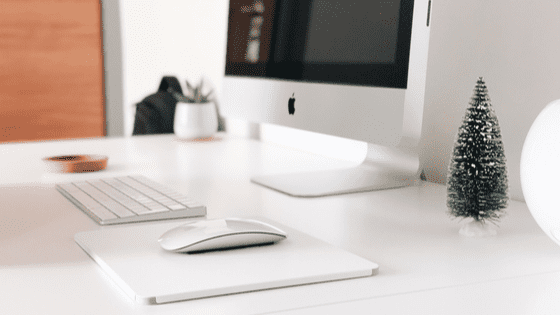 The holiday season means a whole lot more hosting and gathering than any other time of the year. This adds more to our already-full plates as busy moms. If we're not careful, it can steal the joy of spending time with family and friends. A simple way to ratchet down the stress is to stock up on a few key things before holiday madness really sets in.
Some of the links below are affiliate links. This means that, at zero cost to you, we will earn an affiliate commission if you click the link and make a purchase. We appreciate your support!
Looking for my list of 5 things to before the holidays to get ahead?
1. Disposable Plates and Utensils
It's so easy to forget about these in the hustle of planning meals around the holidays. We wrote another post on traditions to stop doing to simplify the holidays – one of our suggestions was to use disposable dishes even for Thanksgiving or Christmas dinner.
I like the heavy duty Chinet plates ($25 for 165 plates and we just grab a stack at a time from the basement)
2. Drinks
We go through a lot of water and wine over the holidays (there's gotta be some water-to-wine joke I could make here…). When I buy several flats of water and a case or two of wine before the busy holiday season, I can get a better price and not have to make frantic last minute stops to the store.
Many grocery stores (including Kroger and Trader Joe's) will give you a discount of 10% or more if you buy six or 12 bottles at once.
You can also bulk purchase coffee – either bags of K cups – in advance. I like Gourmesso coffee pods because they taste great, they fit my Keurig (they also have Nespresso size), and they plant a tree for every website purchase.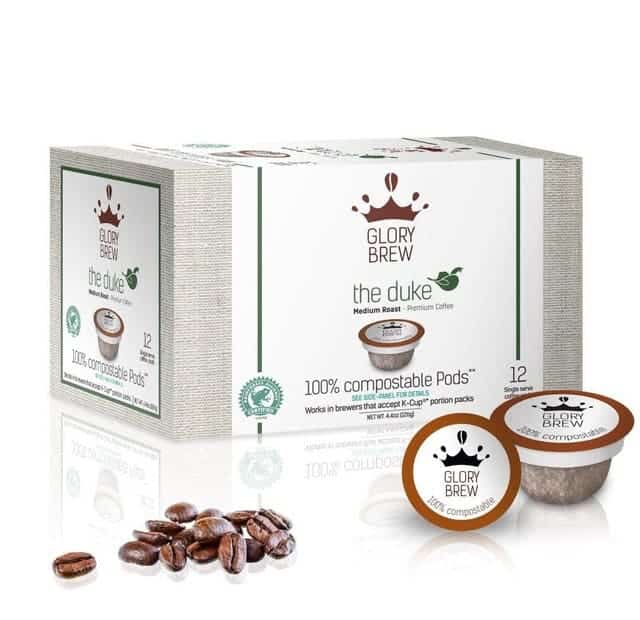 3. Paper products
Not very exciting, but grabbing plenty of toilet paper, paper towels, garbage bags, Tupperware, foil, plastic wrap and baggies means a trip to the basement or garage instead of the store during a hectic time of year. And YES, you can order these on Amazon at 11 p.m. on a Wednesday night while sitting in your slippers.
4. Wrapping supplies
If you didn't jump on sales last holiday season to get your wrapping paper, now's the time. Make sure you have tons of tissue paper, tape, gift tags and whatever ribbon or bows you like to use.
5. Bedding
Take stock of the blankets, sheets and pillow situation in your house. I recently retired a few pillows that were thin, lumpy and just gross. Now our guests don't get our uncomfortable cast-offs while we're melting into our memory foam comfort.
6. Bathroom supplies
Nearly every time we visit my parents, one of us forgets a tooth brush. My mom always has new toothbrushes stashed in the pantry, and it's a lifesaver. Make sure spare bathrooms have soap, shampoo and toothpaste for guests. And do a check of your medicine cabinet: Band-Aids, Benadryl, ibuprofen, Neosporin, feminine hygiene products and a hair dryer in every bathroom.
7. Small gifts
Realizing as you run out the door for a neighborhood get-together or work party that you need a white elephant gift or a hostess gift does not start the night off right. In addition to the case of wine you now have in the basement, grab a few things to have on hand that would make good "for anyone/anytime" gifts.
8. Freezable food
I don't have a second fridge or deep freeze, so I have to be selective on this. But having some heavy appetizers or desserts in the freezer gives you options for potluck-style events or impromptu gathering that land at your house. I've done this with Cheryl's Cookies. They're individually wrapped, they freeze great and the buttercream are to die for!
9. Cleaning supplies
I'm talking wipes, sprays, cleaners, rags and whatever else you need on hand to do anything from a quick clean to a deep clean. It's no fun to realize you're out of carpet cleaner when the dog decides to leave a present on the living room carpet while you're hosting.
10. Games
It may be time to add a few new options to your shelves depending on who you're hosting. We gave our best board games for tweens and teens, but there are plenty of group games that work for all ages.