Top 10 Fun Ways To Be A More Grateful Family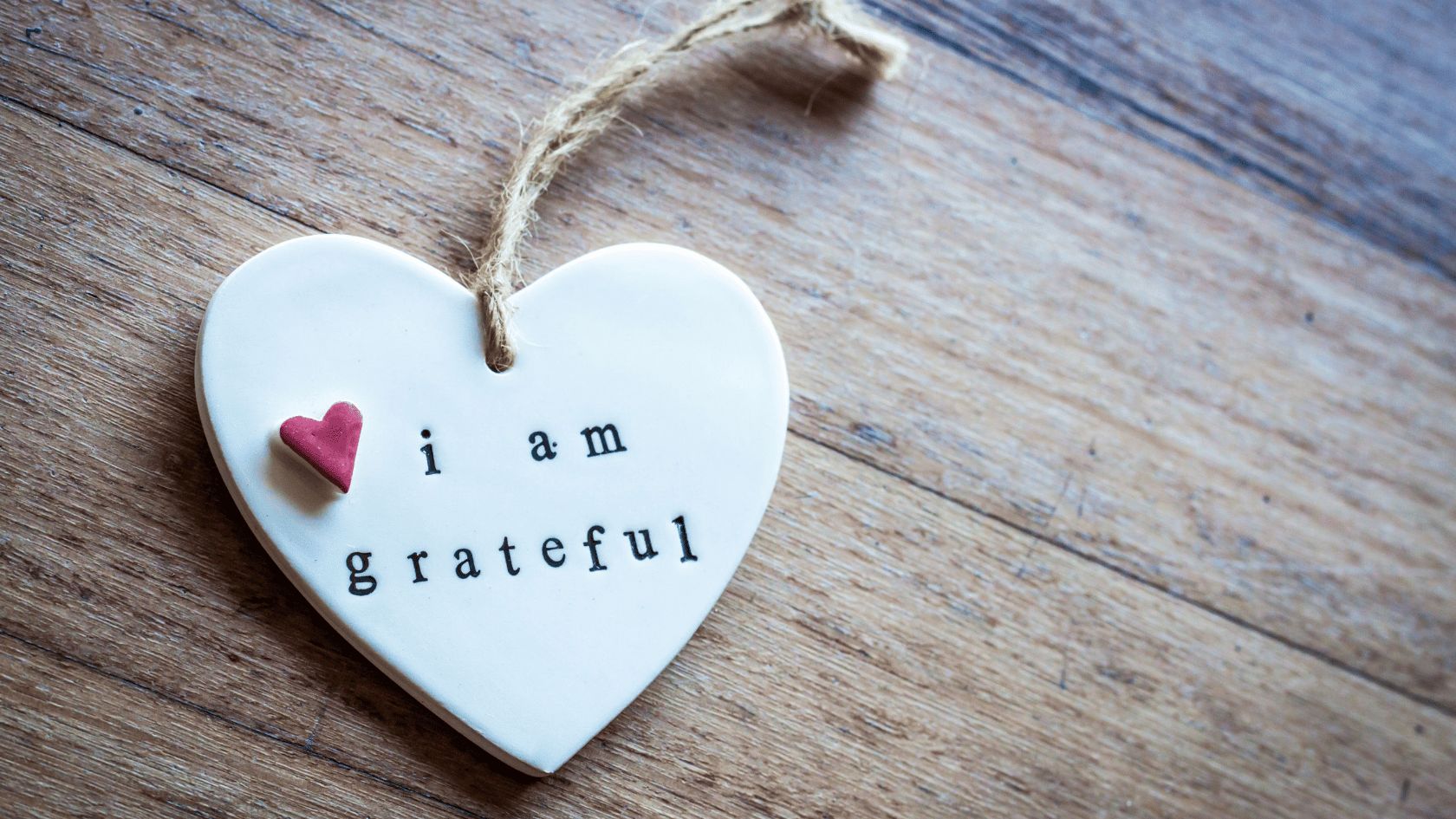 Gratitude is one of the most important habits to develop, but that doesn't mean it's the easiest thing to prioritize. We know how important it is to raise grateful kids, so we're sharing some of the fun things we do in our families to remember to be more grateful. If you want a happy family, you have to be a grateful family first. 
Some of the links below are affiliate links, so we may earn a small commission. We appreciate your support!
1. Do a gratitude photo scavenger hunt.
It's easier to encourage kids to be more grateful when you turn it into something fun. You can do this together as a family or have everyone take their own pictures and then compare–it's a good discussion starter for dinnertime. We have seasonal hunts that you can do in a day or over a period of time. The gratitude photo scavenger hunts include things like the view from your window, your favorite food, seasonal decorations in your neighborhood or a family tradition.
2. Make a gratitude wall.
I believe in the science of gratitude–it can literally be a life-saving habit. But it's easy to forget to be thankful, especially when life is hard or stressful or overwhelming. When we moved into our house a few years ago, I wanted to make gratitude a tangible central focus because I was us to be a more grateful family. I looked all over Pinterest and found a million ways to do this in a classroom–sticky notes, poster board, notecards–but nothing that looked like something I'd want in the middle of my house.
I finally decided on some peel and stick chalkboard paper and chalk markers (pretty sure I've developed a chalk allergy somewhere along my teaching career) and I love it! The size I used is no longer available on Amazon, but the brand is the same–if you get 2, that would be the size you see on my wall.
3. Choose a theme for the gratitude wall and invite guests to contribute.
I like to change the theme of my gratitude wall to keep it interesting. Sometimes it's a theme like our favorite things about each season that we might overlook if we don't take time to notice. Other times it's based on a quote I found in a book, or things we loved most about a recent trip or experience. I always ask friends or family to add to the wall.
*TIP for removing chalk markers: I finally found something that works well: a magic eraser with a water and white vinegar solution.
4. Write thank you notes just because.
My mom is so good at writing thank you notes or notes of encouragement for no particular reason. It's such a gift to the person who gets on in the mail! Keep a stash of notes and stamps in your house, car, purse or at work so you can send one anytime you think about it. It doesn't have to be an expensive card or even a long note–I use flat cards (instead of folded ones) because they're simple and easy to carry around with me. If we want to raise grateful kids, they need to see us being grateful ourselves.
Mary sometimes adds a $5 coffee gift card to thank you notes because who wouldn't love that?
5. Fill the buckets of your family members with compliment cards.
We first heard about compliment cards when we did a group therapy class with families who needed more help and better strategies to manage their strong-willed kids. Parents met together once a week and the kids did some group activities at the same time. We learned how important it is for our kids to hear very specific compliments when they demonstrate attitudes or behaviors we want to encourage–it's the same for marriages. For every negative comment or interaction, we need five positive ones to balance things out. This isn't easy to do if we're not intentional about it.
I combined the idea of compliment cards with what I learned from Tom Rath's How Full Is Your Bucket? I found small inexpensive buckets–one for each family member–and cut my colored cards (the ones above) in half. I put the buckets, cards, and some pens in the same spot and we wrote specific compliments about other family members. It's nothing fancy, but my boys keep their cards. I haven't done this in a few years, but I'm feeling inspired to get back to it again because it made a big difference!
6. Keep a family gratitude journal.
We did this for a year after I read Ann Voskamp's One Thousand Gifts because I was really inspired to pay attention to the little things around me. We kept a journal of things to be thankful for (one I already had) on our kitchen table and took turns adding to it. We numbered this one and it was a profound experience to see that list grow!
7. Print, frame and display favorite quotes about gratitude.
Again, this is nothing fancy. Print a favorite quote or download a printable you love, frame it and put it in a central spot in your home. Change up the quotes when you get bored or when you need some new inspiration.
We created an instant download with 12 gratitude quotes, perfect to print and frame. For $4.99 you'll get a zip file with PDFs of all 12 quotes in both 8×10 and 5×7 versions. (We also donate 10% of the purchase to The Lunch Box Ohio, a nonprofit whose mission is to end childhood hunger by increasing access to fresh, local, and nutritious lunches in the summer months.)
For the holiday season, we also have printable lunchbox notecards designed with tweens and teens in mind, and many of them focus on gratitude. Grab an instant download of 24 Christmas lunchbox notes for $4.99 and stick them in lunchboxes, coat pockets or books your kids are reading during the holidays.
8. Make a family calendar or print your favorite photos.
If you're like me, you don't do a very good job of printing photos. They just sit on my phone or in my Shutterfly account. Our pictures tell stories about the life we're living, and they're a great reminder of all we should be thankful for. So get some of them printed or make an annual calendar for your family. It's a great conversation piece and a good way to keep those memories alive.
9. Volunteer together.
Volunteering as a family has unlimited benefits for both the people you serve and your own family. If you need some inspiration, we've got you covered with tons of ideas! Check out these posts: 71 Unexpected Ways to Volunteer As a Family or The Best Lesson I Ever Brought Home From My Classroom
10. Inspire other families to be more grateful.
If you use any of these suggestions, share it with another family! Share about what you do on social media to encourage more gratitude in everyone who sees your post. Tag us @salteffect and use #GratitudeGivesBack so we can see and share it too! 


We love Simply Sage Market –  how cute is this sweatshirt? We make a small commission from affiliate links like these – thanks for your support of our business!