Top Christmas Party Ideas for Teens (44 Ideas for 2023)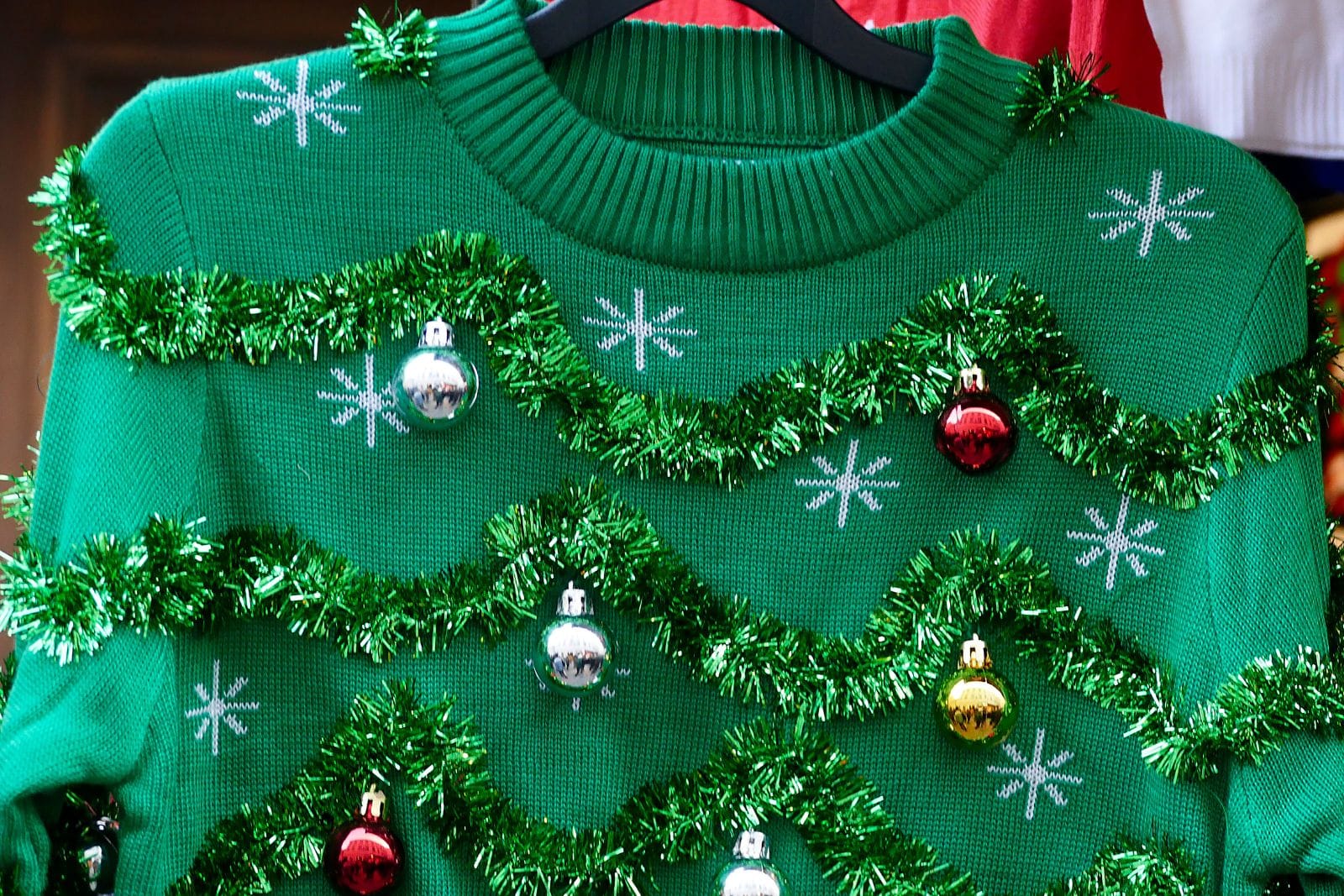 The Christmas season is the perfect time to open up our homes and invite teens to gather. We have a mega list below for really fun Christmas party ideas for teens. Christmas parties are a good time to get a little creative to host a great part for your teens and their friends.
For more ideas, we also have a list of 32 great Christmas activities and traditions for teenagers.
Some of the links below are affiliate links. This means that, at zero cost to you, we will earn an affiliate commission if you click the link and make a purchase. We appreciate your support!
Gift Exchanges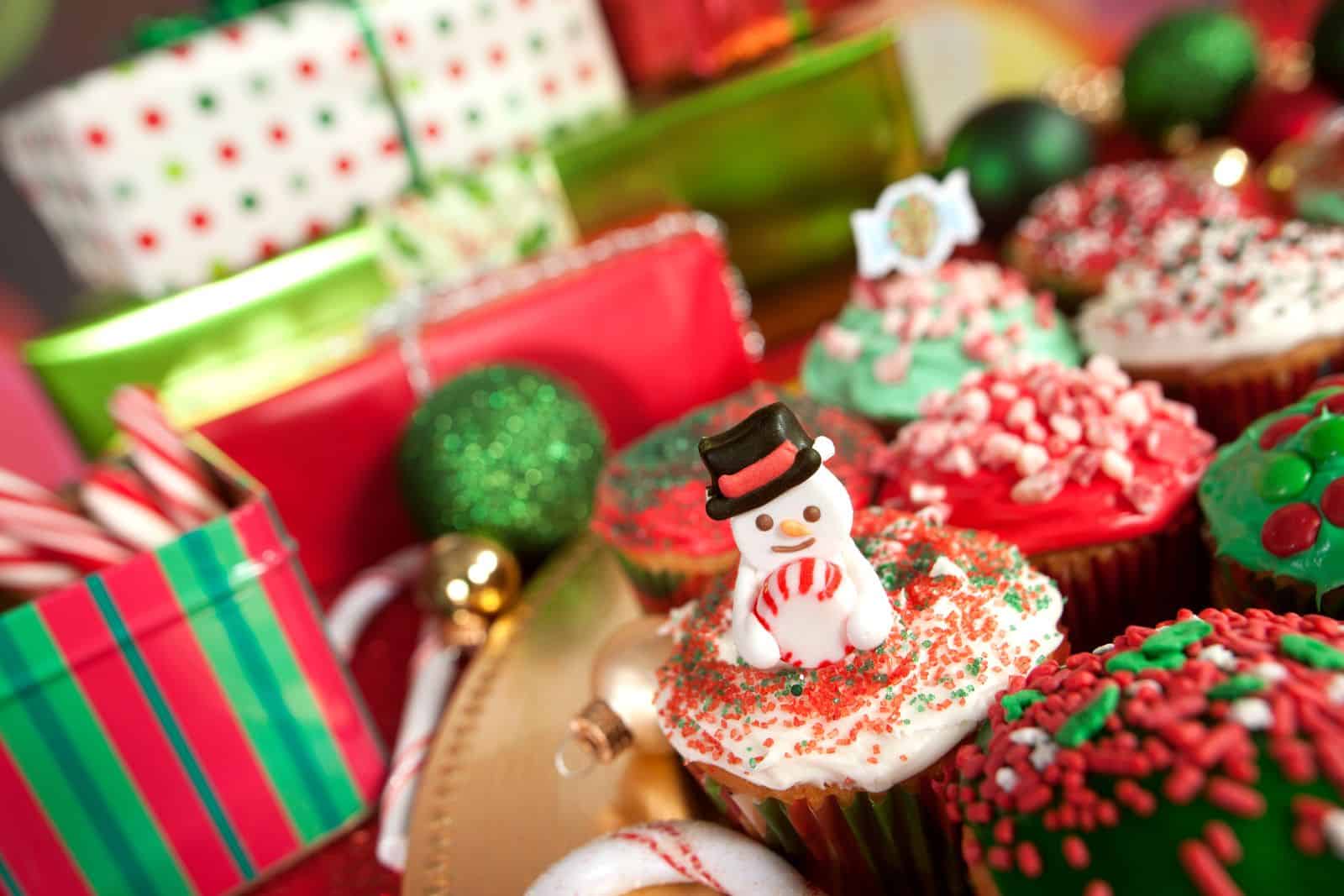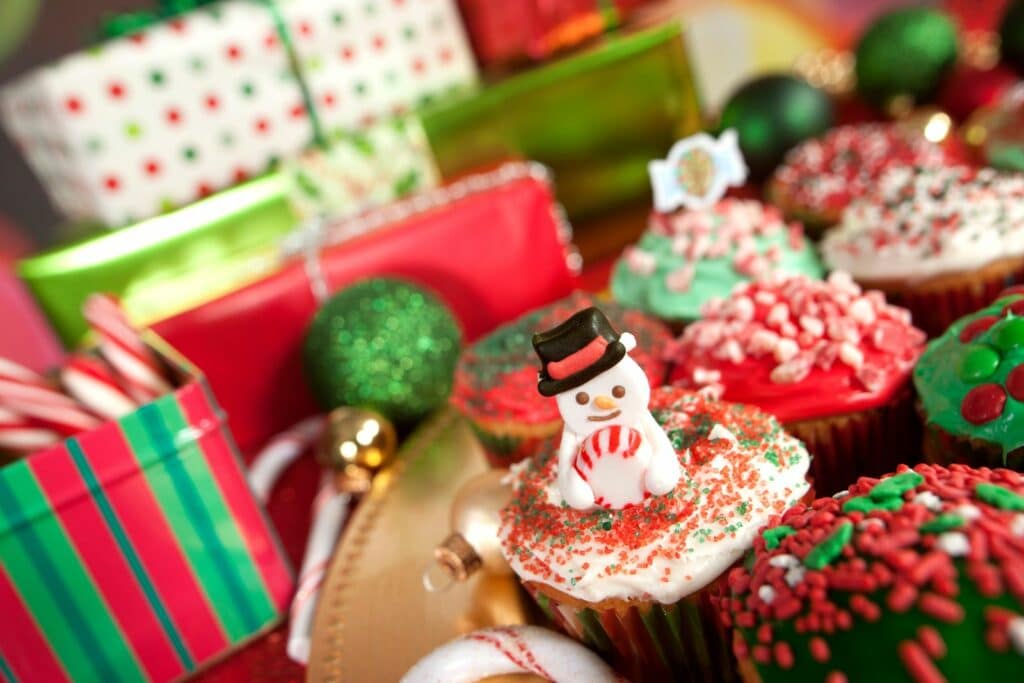 There are tons of ways to do fun gift exchanges for a teen party that don't break the bank or cause major drama. Check out these options. Everyone goes home with something fun that isn't a wasted gift. Gift exchanges also add an activity to the party.
Our lists of the best gift ideas for tween/teen girls and gifts for tween/teen boys can be a great place to look for gift ideas.
A sock exchange
This gift exchange theme works for boys or girls, and who doesn't love a fun new pair of socks?! There are so many fun and funny socks out there, and they don't break the bank for a teen gift exchange.
White Elephant Gift Exchange
This classic option is all about finding fun gifts and then the thrill of the steal during the exchange. White elephant exchanges can have rules of all kinds – from price limits to practicality to requirements for silliness. Have each guest bring one unmarked gift and then number off the guests. One guest chooses and opens a gift. The next guest can either still the first gift or choose to open another gift. After a gift has been stolen three times, it cannot be stolen any more.
Secret Santa Exchange
The simplest way to do a Secret Santa party is to draw names in advance so everyone knows who they're shopping for. Use the free Secret Santa Generator to enter names of the people and cell numbers of the people in the exchange. It will randomly assign names and text each person an assignment. That way it's a secret from EVERYONE.
Bad Santa Exchange
If you want to do a fun exchange and keep expense to a minimum, consider a bad santa exchange. Set a strict $5 limit and tell guests to pick out a super tacky or crappy gift and wrap it as poorly as possible for a fun activity at the party. Draw names to exchange and let the laughs begin.
Stocking Stuffer Party
There are lots of ways to modify this idea, but the basic premise is this: you ask each guest to choose a "stocking stuffer" gift they would like that costs under $5 and to bring maybe five of that gift (not wrapped). Pile all gifts on one table. Number your guests and go through in order, letting each guest choose 1-2 item for their stocking. Then go through backward, so the last person now gets first pick. Then change up the order however you like until everyone has an even number of gifts. You can provide a stocking as a party favor if you like.
Christmas Give-Back Party
Find a local charity that needs supplies or care packages during the holiday season. Ask party guests to bring a few items. You can put together care packages if needed, or just enjoy the time together knowing that you're helping others with your donations.
Re-Gift Party
If you want to do a gift exchange with no cost, a re-gift party is the perfect idea. Ask each guest to bring a lightly used item they already own. Gifts should be wrapped but will likely range from the super nice to the super funny.
Flannels & Favorites Party
This is a holiday take on a really fun party idea: the favorite things party. You can set your own rules and price limit, but in general you ask guests to bring two of the same item – something that is a personal favorite. It can be food, a beauty product or really anything. (I got some sweet tweezers that I love at a favorite things party.)
Make this more festive by asking guests to wear flannel when they bring their favorites. These Etsy printable invitations are customizable if you want to go all-in on the theme.
Book Exchange
We never miss an opportunity to push books as gifts. Ask each guest to bring a book they love or think looks good as a gift. Bonus: you can have another party in a month to have people share what they thought of their books.
Gift card exchange
For a super practical and crowd-pleasing gift exchange, ask all guests to bring $10-15 gift cards. Draw names throughout the party and let that guest have their pick of the gift cards.
Check out our list of 50 great gift card ideas for teens if you want to share great gift card ideas.
Craft Parties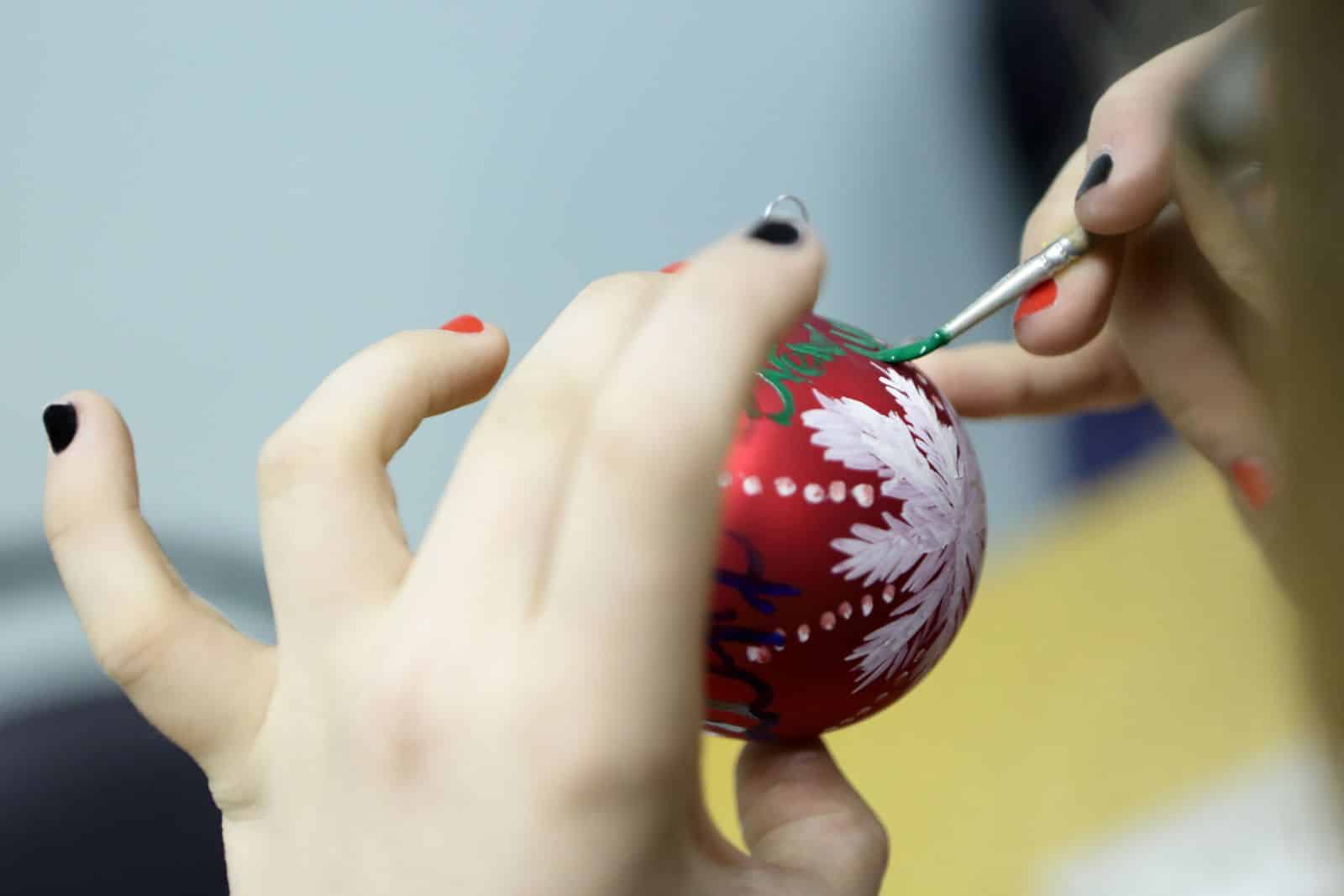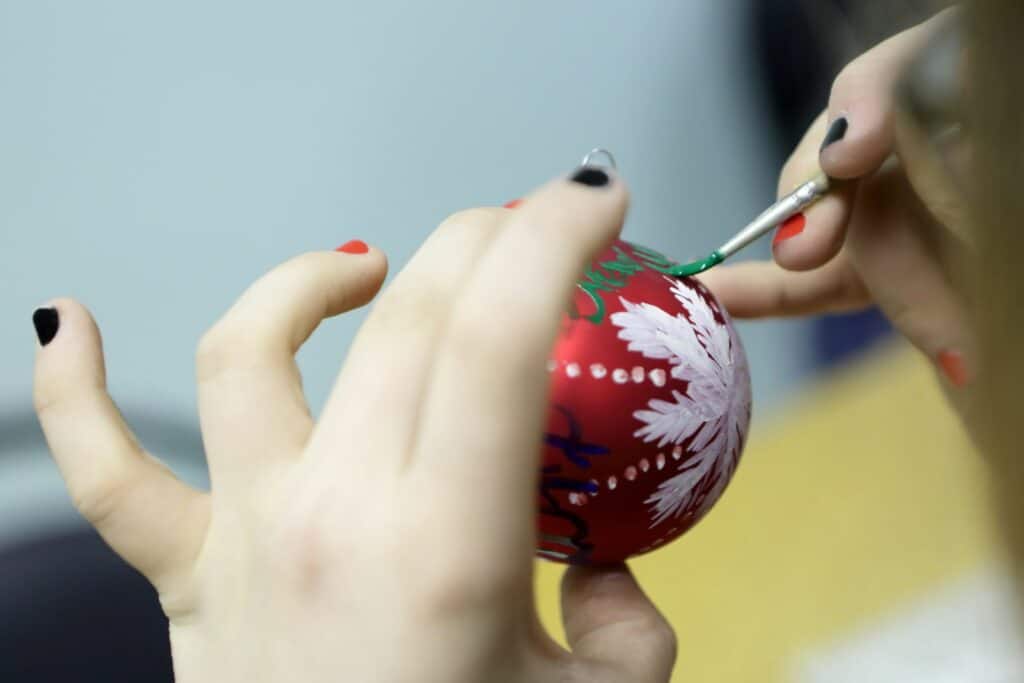 These party ideas for the holiday season deliver some really cute results with very little actual skill. Just give instructions on what each person should bring and make sure you have the rest of the supplies on hand.
Mini Christmas Tree Decorating
The trees may be small, but this party idea has more than a little bit of Christmas spirit.
DIY Ugly Sweater Decorating
This twist on an ugly sweater party lets guests create their own ugly sweater. Asks guests to bring a simple sweater they know they'll be customizing. Provide pom poms, sparkles, buttons, felt, fabric, needle/thread, hot glue and any other fun items guests could use to deck out their ugly sweaters. Grab a gift card or two and hold a vote for the best/worst sweater when you're done. (Our list of the 50 best gift ideas for teens will give you some ideas).
Christmas Card Creation Party
Provide cards, washi tape, markers, yarn, buttons, stickers and any other card-creation supplies you like. Have teens create cards for friends and family. Or ask if they want to make cards to deliver to a local nursing home.
Candle Making Party
This soy-based candle making kit on Amazon includes pretty much everything you need to create candles for a group. Essential oils in scents like peppermint and cinnamon add a holiday touch.
Wreath-Making Party
The price of this party idea just depends on how good a deal you can find on plain wreaths at a local craft store. Grab some ribbon, pine cones and other decor and let party guests see what magic they can create. You can also look up some examples on Pinterest to help guide what supplies you buy.
Game Parties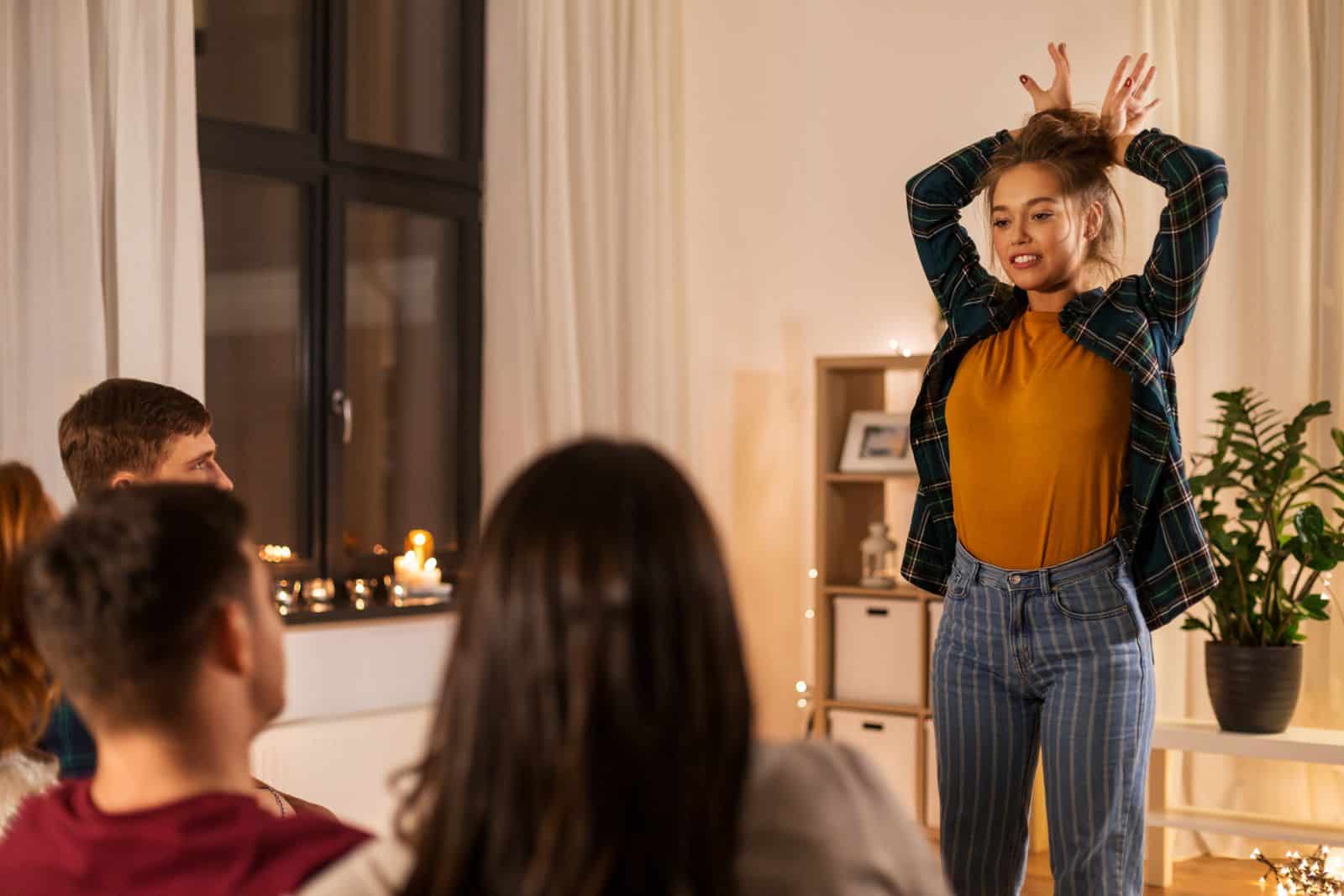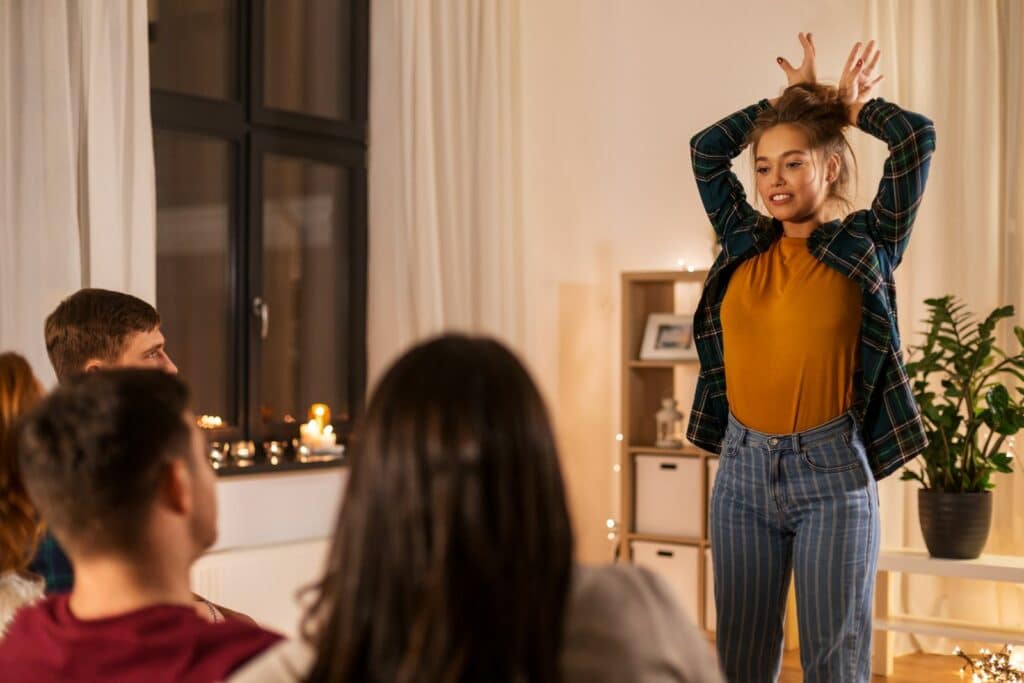 Fun Christmas games can be the heartbeat of your Christmas party, whether you're looking for games that fit smaller groups or the entire family plus extra friends.
Minute-to-Win-It Holiday Edition
These fun and silly games are always a hit, and it's easy to give this a holiday theme. Happy Mom Hacks gives a fun list of holiday minute-to-win-it games.
Family Feud Holiday Edition
Family Feud is a super fun game, and the holiday version promises lots of laughs. Grab the download available on Etsy and you're ready to go.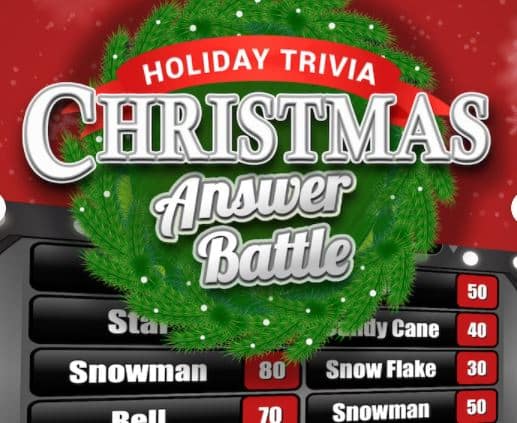 Christmas Charades
You can come up with your own charades topics or grab this printable from Etsy, cut and go. You can do formal teams or just have the first person grab a topic and act it out for the group, and then move on to the next person.
Holiday Trivia
This free holiday trivia PowerPoint makes it easy to host an all-start holiday trivia party.
Reindeer Games Night
This Joy in The Works article gives lots of great game ideas for a reindeer games party.
Holiday Bingo
Bingo makes a great party game because you can talk and play at the same time. Gather some fun prizes and then change up the game each round. To win, you need to make an X. To win, you need to make a T. To win, you need to fill the whole card. Get this printable download on Etsy.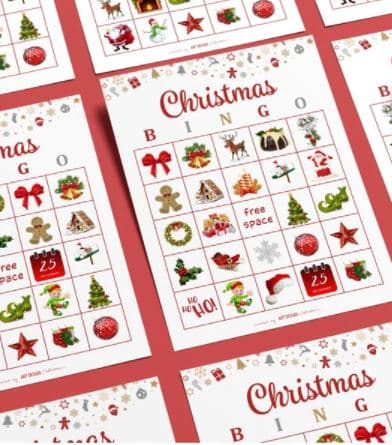 Activity Parties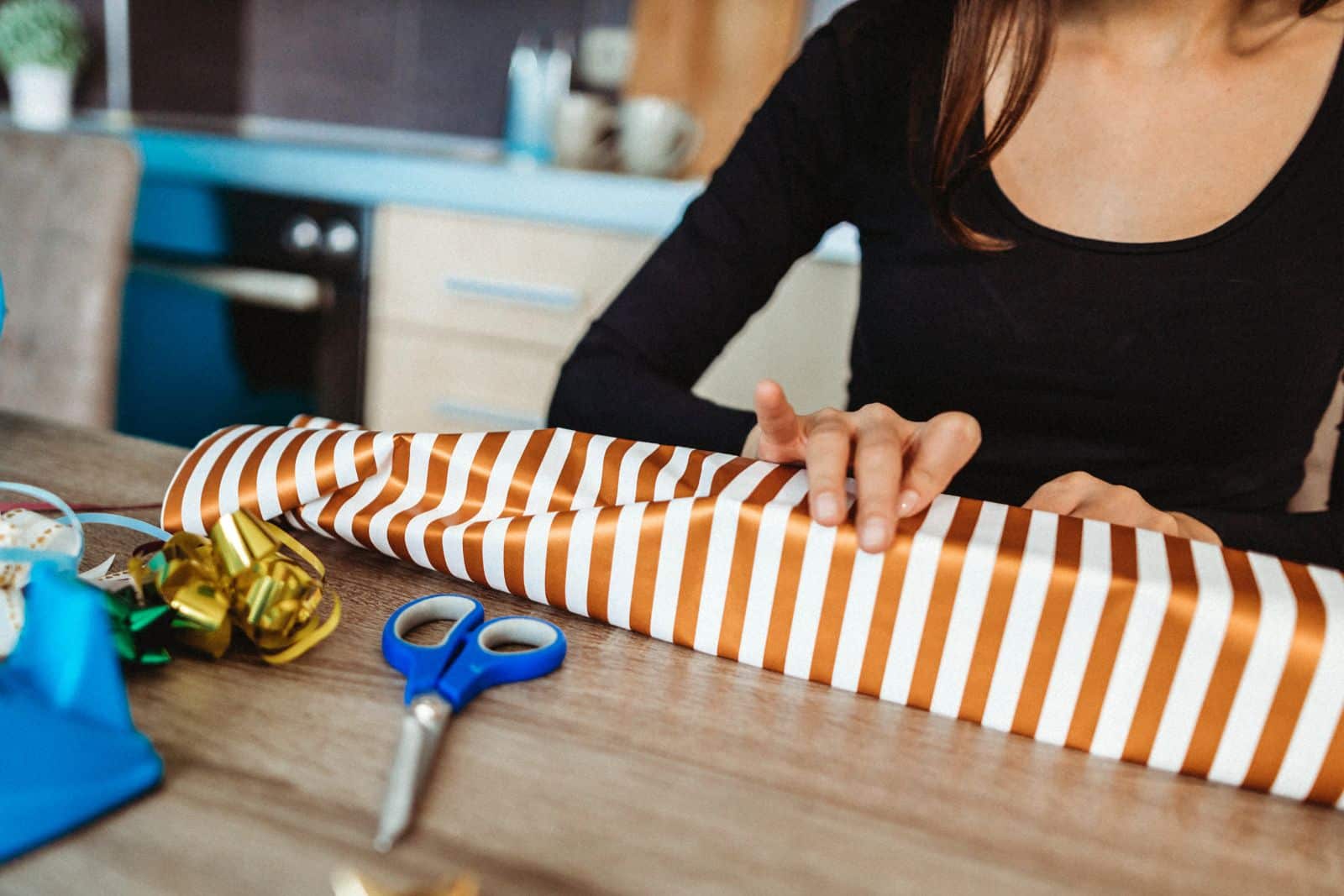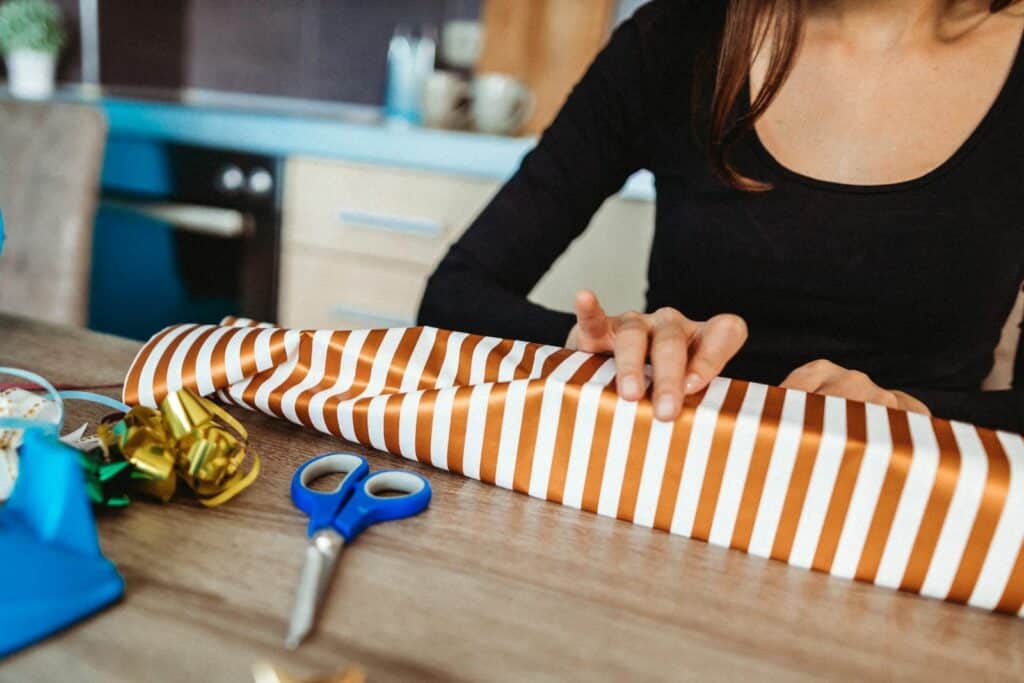 Activities can be a great idea for ensuring that your holiday party is a great time. These Christmas activities work for small groups or big crowds, so take a look and find the best fit for your group. So much fun!
Christmas Movie Night
This simple idea is a classic. Take a vote on what the group wants to watch or make it a double feature. Add some PJ pants and hot chocolate for the win.
Christmas Carols
If your party-goers are performers, invite them to sing Christmas carols at home or take the sing-a-long to the neighborhood to entertain the neighbors.
Scavenger Hunt
Divide your party-goers into teams and print off a few copies of our Christmas Photo Scavenger Hunt. Challenge teams to be the first one to get photos of everything on the list to win a prize. It's fun to have a few supplies on hand – reindeer antlers or jingle bells – so the kids can come up with fun and funny photos.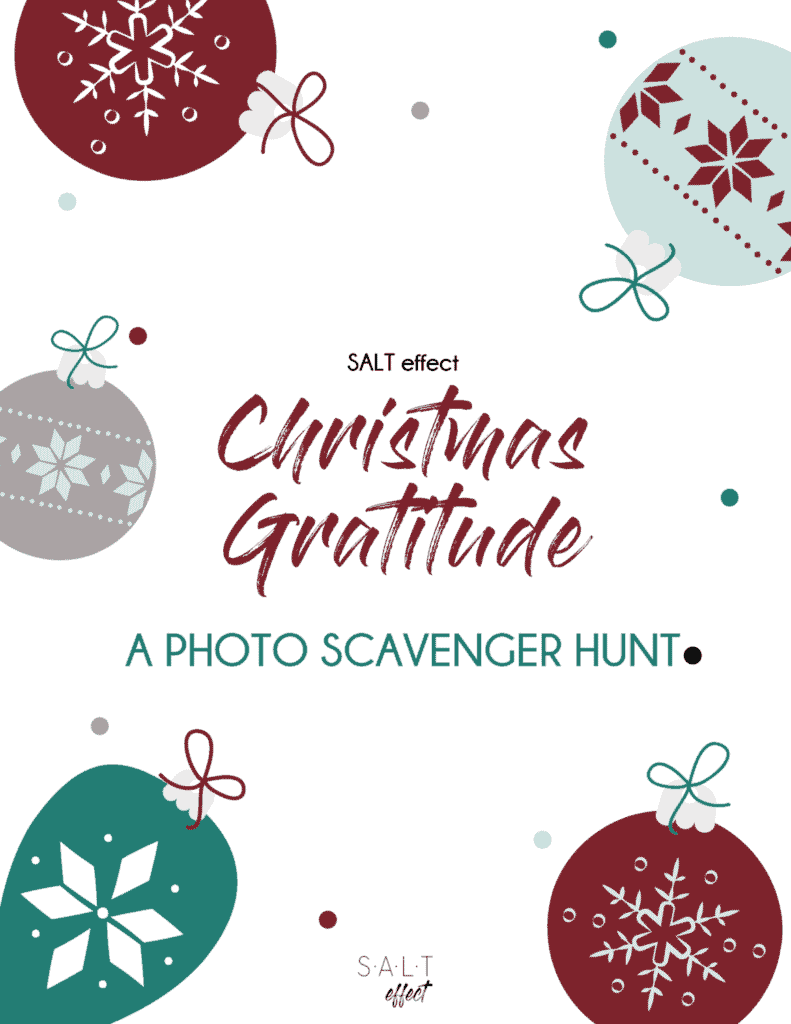 Christmas Lights
Take your party on a walking or driving tour of some good holiday lights in your area.
Christmas Karaoke
There are SO many good Christmas songs and karaoke always makes for a good party.
Wrapping Party
Invite teens to bring over their gifts and wrapping supplies. Set up some extra tables if you can and put on some Christmas tunes or a background holiday movie. Friends can enjoy time together wrapping their gifts for their families without any prying eyes. They can also share and swap paper and bows for more variety.
Holiday Murder Mystery Party
For friend who love a good game, murder mystery dinner and parties can be really fun – and there are some specifically themed for the holidays. You could probably create your own, but the easier way to go is buying a pre-made kit. Watch how many participants each kit includes and be aware that normally you receive a USB that allows you to print materials. It's not a traditional-looking board game with papers and pieces already printed. You're paying for instructions on hosting the game and all of the developed characters.
Indoor Snowball Fight
Step one on this idea is to put away all valuables in the house. Or designate a basement area where flying snowballs will cause less damage. Then set some ground rules and let the snowballs fly.
Hidden Snowmen Party
This idea is great for larger groups or groups less interested in playing an organized game. Pre-party, you hide tiny snowmen all around the house or areas where the party will be held. You can make some easy to find and some really challenging. When guests arrive, give them a sheet of paper that tells them how many snowmen are hiding (or you could let them just see how many they can find). Ask them to jot down locations as they find them throughout the party and collect the sheets and give out prizes for those who find the most at the end of the night.
Elf on the Shelf Competition
You'll need to buy or borrow at least one elf to pull off this party idea. The goal is to have teams of guests who each get some designated time during the party to stage a photo shoot with the elf. You can create categories that will get prizes, like "Best School Spirit Elf," "Most Creative Elf," or "Most Ornery Elf." You could also just give some instructions and let them come up with their own ideas with prizes for what the hosts deem the top picture.
Once all pictures are gathered, set up a way to show them to the group for a competition for the prizes. If everyone emails or texts them to the host, you could cast them up to a bigger TV screen so you can all enjoy what groups came up with.
Food Parties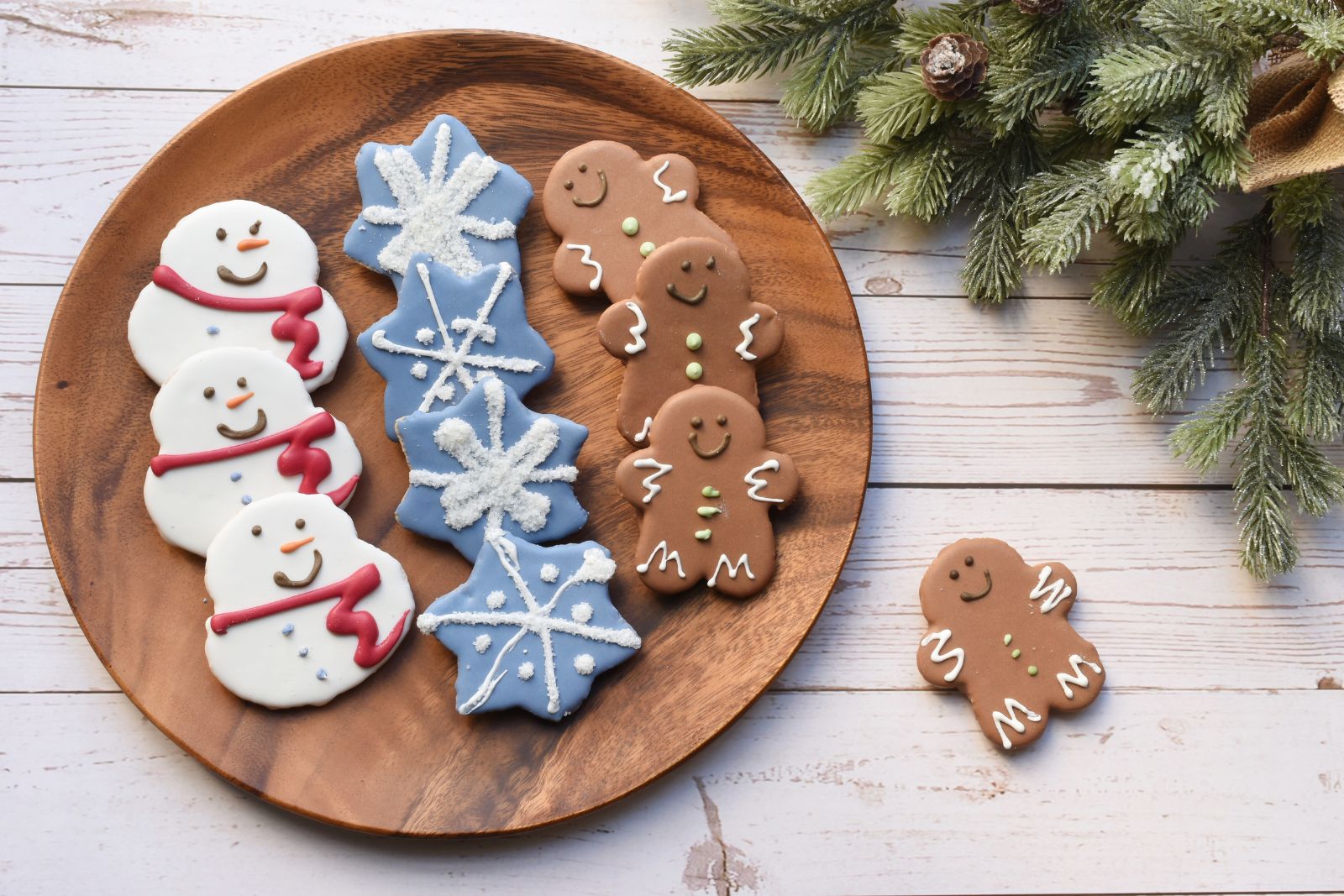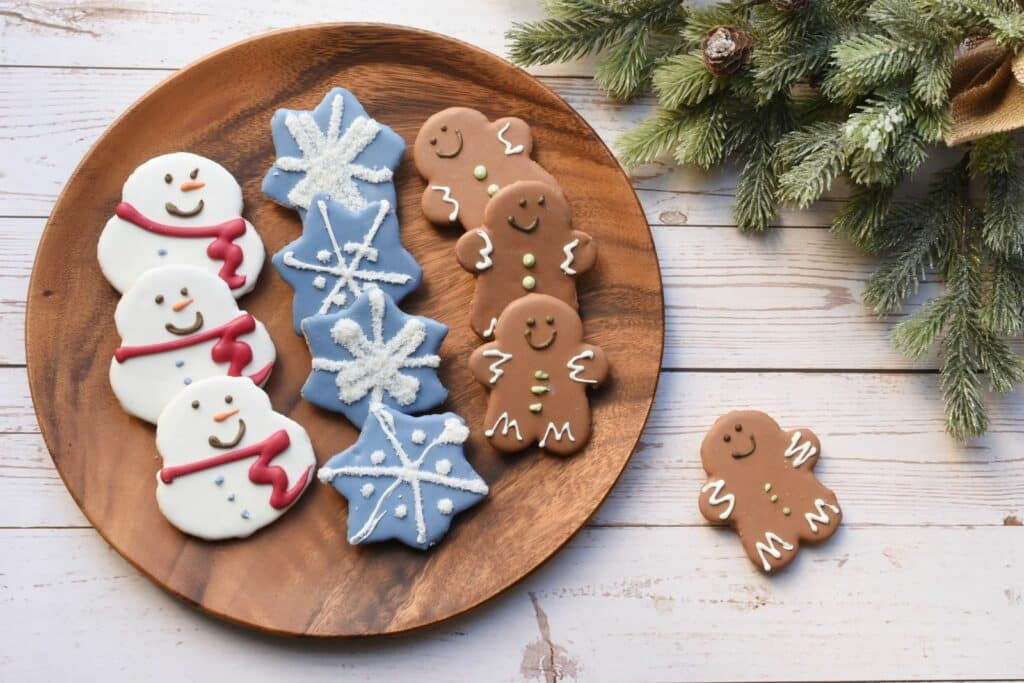 For large groups, there's no better way to host a great party than to focus on food.
Gingerbread Houses
Buy kits or just gather supplies and let guests be creative. You could even use graham crackers instead of actual gingerbread if you want.
Cookie Baking/Decorating
You can ask guests to bring ingredients for a favorite cookie or provide ingredients for several types of cookies. Bake together and each guest takes home a mixed plate of cookies. Or if you want to skip to the fun part, make cookies in advance (or grab the precut sugar cookies at GFS) and set out icing, sprinkles and other decorations.
Charcuterie Party
For a fun and festive spread, assign each person something to bring and then work together to put together the boards at the start of the party. Assign anything from meats and cheeses to olives and nuts to dried fruit to chocolate.
Christmas Dinner Competition
This is one that my college students love. Ask each guest to bring a favorite family dish to contribute to a dinner party. You can do a sign-up if you're worried dishes will overlap, but sometimes it's just fun to see what shows up. People won't go hungry.
Christmas Brunch
Brunch might be my favorite meal of the day. You can host a brunch and provide the meal, or ask guests to bring a little something. Pancakes, waffles and egg casseroles are also fairly affordable to make and easily feed bigger crowds.
Fondue
You might need to pick up a fondue pot (and borrow a couple more), but fondue always feels fun and festive. You could ask guests to bring a little something to cut down on the workload (marshmallows, strawberries, bananas, cut pineapple for chocolate fondue or cubed bread, cut up vegetables or even meat balls to dunk in cheese).
Cookie Swap
I modified this from something fun we used to do at my job. Host a party and ask each guest to bring 1-2 dozen of their favorite holiday cookies. Put some of each cookie out for the party so people can taste others' favorites. Then create take-home plates with a few of each cookie type to share with families.
Hot Chocolate Bar
Create a warm and cozy Christmas party with a hot chocolate bar. Brew up the hot chocolate and provide fun toppings: caramel, whipped cream, chocolate drizzle, chopped up andes mints, white and milk chocolate chips, crushed-up candy cane, sprinkles.
Theme Parties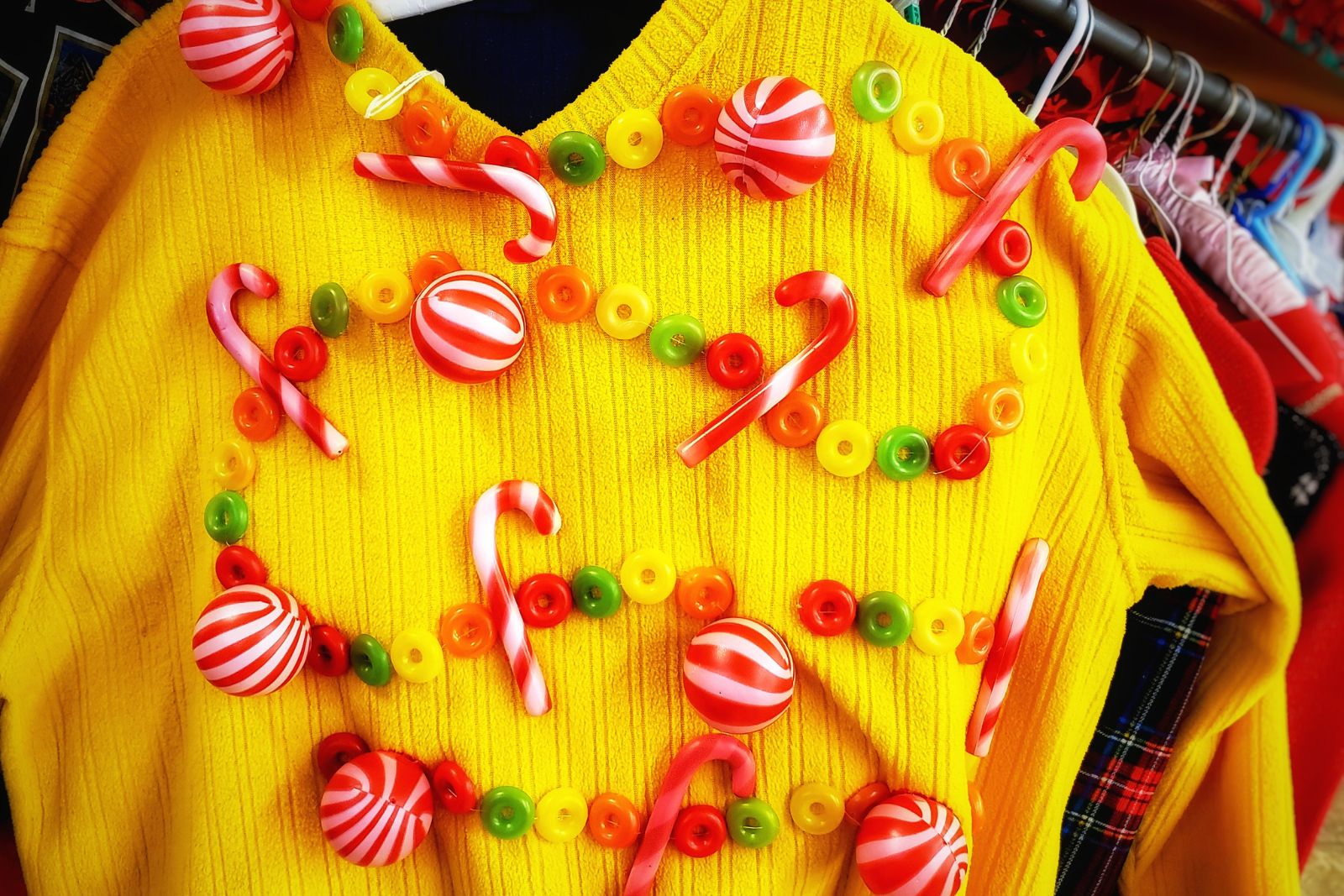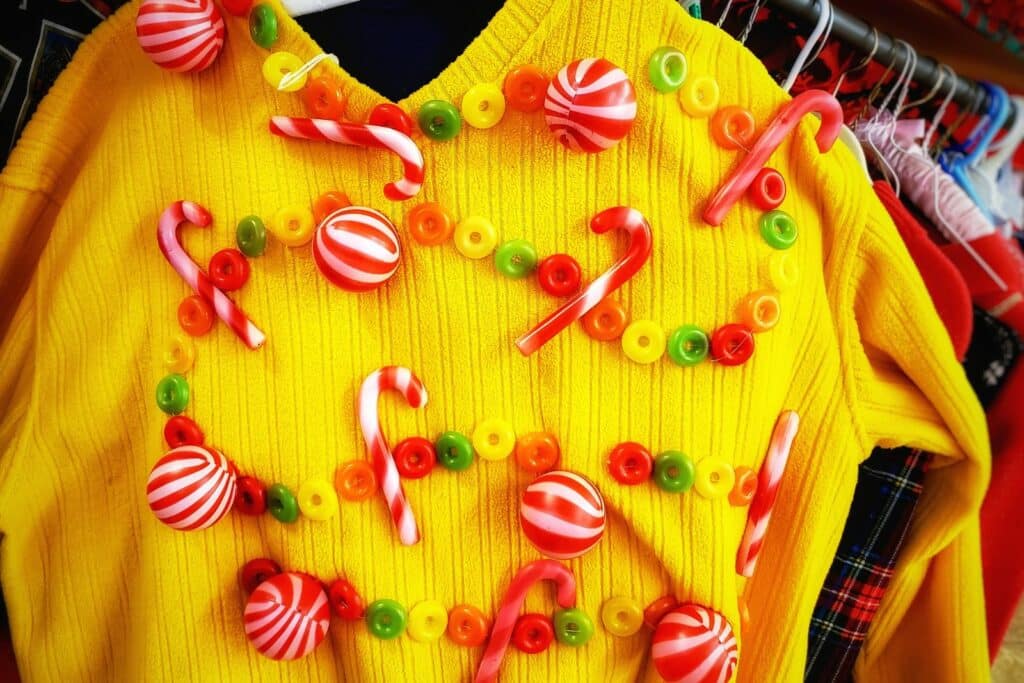 Grab the Santa hat or go with a more unique theme. Sometimes setting the tone makes a party fun. These ideas can be great for a party at home or even a, youth group. merry Christmas
Ugly Sweaters Party
This is a classic, and oh-so-fun. Ask all guests to wear their ugliest sweater. Grab some prizes to give out for fun categories like most original and funniest.
Reverse Christmas in July
You may have heard of Christmas in July, but there's no reason we can't reverse this and celebrate summer fun in December. Grab holiday-themed leis and play the Beach Boys Christmas album.
Cozy Christmas Party
Light up the fireplace and pull out the smore supplies. Invite friends to show up in PJs and roast your mallows over the indoor fire.
Spa Party
Grab some face masks and nail polish. Maybe someone even has a foot bath they can bring. Put on holiday music or put on a holiday flick and let guests spend the evening pampering themselves under the twinkle of the Christmas lights.
PJ Party
Make your party into an overnight. Tell guests to wear some holiday PJs and bring their favorite Christmas movies.
Country Christmas
There's a surprising number of country Christmas songs that could create a unique backdrop for a Country Christmas-themed party. There are also some (corny yet amazing) country-themed holiday movies.
International Holiday Party
You can use this theme whether your guests come from different backgrounds or not. Guests can choose a culture and do a little research in advance on holiday foods, music and traditions. Bring some food and music to share and learn more about how different culture celebrate the holidays.
MORE PARTY IDEAS FOR TEENS >>>>