How Watching More TV Can Make You a Better Mom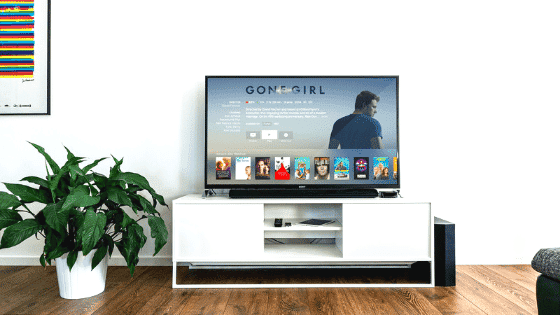 TV can be a nice way to relax at the end of a busy day, but there might be even more in it for you than you realize. I had the epiphany during an episode of the Marvelous Mrs. Maisel that I should pay more attention to the life lessons taught by my favorite TV moms (both what to do, and what not to do). Check out these 6 life lessons from TV moms, and consider how watching a little TV could inspire big changes in your life.
I'm a teacher, so summer brings a very different routine – or lack thereof – to my house. Our schedule changes weekly based on activities, but it somehow always seems to involve either going at full-speed or crashing in the AC to recuperate. We create a summer movie list each year for those recovery times, and it includes a few throw-back favorites requested by me and my husband. Oldies-but-goodies for this summer: Goonies, Karate Kid and Mrs. Doubtfire.
After the kids are in bed, I've been watching the second season of the Marvelous Mrs. Maisel on Amazon Prime this summer. I'm only four episodes in, so no spoilers! If you haven't seen the show, it's about a 1950s Jewish mom of littles who stumbles into a career in stand-up comedy after her husband's affair starts a domino-effect of mishaps in her life. Pretty bizarre concept, but great acting and hilarious one-liners. Make sure to watch well after the kids are in bed — definitely not kid-appropriate!
I realize the show is set during a different era, and that Midge Maisel comes from a wealthy family with a full-time housekeeper/nanny, but I'm always wondering where the heck her kids are as she's working all day, stopping for diner lunches with her manager and doing evening stand-up gigs. That has not been my experience as a working mom.
In the latest episode I watched, the family heads to the Catskills for a two-month summer vacation. A bellboy goes to grab the luggage and yells to Midge and her parents as they trot down the path away toward the lake: "There's a baby in the car!" and she calls back over her shoulder, "Yeah, bring the baby, too." Beyond my pet peeve about the elusive children, I love the show's overall premise: A mom in a bad situation pursues her dream even when it's not easy or popular.
This thought snowballed into a bigger brainstorm about the best life lessons we can learn from TV moms. (I took the liberty of including movie moms in my definition of TV moms.)
So here's the deal:
I'm officially giving you permission to watch or re-watch shows and movies that feature memorable moms this summer. Call it a learning experience – or a coaching session. Either way, it should involve wine, a TV and absolutely no guilt.

Below are six lessons learned from famous TV moms, and each one comes with a challenge for you. Something for you to think about, decide or do. See how I just transformed binge-watching Netflix into a guilt-free learning experience? I already mentioned I'm a teacher – having fun while learning is my jam.
Lesson 1: Pursuing Your Own Dreams Sets a Great Example.
Though I wouldn't nominate Midge Maisel for any mom-of-the-year awards, she goes after big goals and shrugs off naysayers. Cue the applause.

Photo: Nicole Rivelli/Amazon Video
I've cheered on working mom friends who went back to school while still working because they wanted to change careers. Or friends who started their own businesses, changed jobs or quit jobs because they wanted something different. Friends who went from the couch to a 5K to a half-marathon. Bravo! Your kids are watching and listening and learning.
I quit my job and changed careers after 10 years in health care public relations because I dreamed about a job that challenged me and contributed significantly to our household income while also giving me more flexibility and time with my kids. Becoming a teacher at 31 years old with no training as an educator was terrifying. It was also one of the best decisions I ever made, and I'm still thankful nine years later.

Can you pick me out? I'm the one who looks 20 years older than the others;)
Kristie and I feel guilty when our work for SALT effect on top of our teaching and consulting means we're sitting on a computer when our kids want to play a game or watch a '90s movie. We work hard to keep balance, but we also believe there's value in our kids seeing us pursue our goal to help other working moms and support organizations that meet important community needs.

And make no mistake, our kids really are watching and listening – I know it's easy to forget after telling them three times to pick up their shoes with no response. My family had a cookout with Kristie's family recently. The kids wandered in and out of the house playing while the adults played TableTopics at the kitchen table. Nearly every time a really juicy question (or answer) came up, a kid voice rang out from somewhere in the house adding a comment. They're listening.

Kristie has this game sitting on her kitchen table. It's a really easy and fun way to kickstart interesting conversations.
Challenge: What's something you want to do that you've been putting off? Maybe it's a big decision with implications for your whole family (like a job change) or something smaller (like wanting to learn a language or host a gathering). Make the decision to do it, and figure out the first steps toward making it happen.
Lesson #2: Healthy, Loving Families Still Hit Hard Times. They Just Don't Give Up.
If you've never seen an episode of Modern Family, please message me and I will send you three episodes you must watch. And I will think to myself, and probably say out loud, "Really?!"
The show has 10 seasons and I haven't seen them all, but it's a solid choice on an evening when you want a short and non-stressful show. And there are 10 SEASONS, so you've got a lot of options.
Moms Claire Dunphy and Gloria Pritchett come at life and family in different ways, but neither escapes drama: unexpected pregnancies, marital issues, hurt feelings, financial stress, misunderstandings, teenagers. What I love about these two moms is that they keep on trucking, fueled by their love for not only their kids, but their spouses, siblings and parents. They have fights and make up. Endure wrongs and forgive. Mess up and apologize. They do their best to not let the damage be permanent. I wish all modern families would make that much of an effort.

Fast forward to 1:16 for what might be my and Kristie's favorite scene ever. And good luck stopping after that. These are hilarious.
Challenge: Step back and look at your relationships with different family members, including those who don't live in your house. Do some need a little extra care right now? Is there a call you could make or a lunch you could schedule to move things in a better direction and show that you're in for the long haul?
Lesson #3: You'll Drop the Ball at Some Point. Do Your Best and Let That Be Enough.
Have you ever left the country and forgotten your 8-year-old at home? No? Then take heart, because you're doing better than mom Kate McAllister in Home Alone. Moms juggle so many people and things every day, so there will be times we just plain forget or miss something.
For me, it's after-school karate for my 8-year-old (what is it about this age?!) I pride myself on time management and organization, and have never forgotten any of my three children at a practice – except karate. And it's happened multiple times. The kind instructor assures me every time he doesn't think I'm a complete idiot, but I feel like a bad mom who doesn't respect the instructor's time every time it happens.
It's on my calendar with an alert on my phone, and my husband started phone call reminders every Friday afternoon. Yet on a Friday in May I sat in Verizon getting my new phone (hence no reminders popping up) and my husband didn't call because I'd been doing so well. The first call on my new phone: my abandoned child and his ever-patient karate instructor.
Even the most organized mom will miss something, and it's ok. People (including your kids) won't immediately start thinking you don't care or that you're lazy or disorganized.

Gotta love John Candy's character: "I did leave one at a funeral parlor once. He was okay. You know, after six, seven weeks, he came around and started talking again. But he's okay. They get over it. Kids are resilient like that."

Challenge: The next time you mess up, take a minute to be frustrated and then take a deep breath and just forgive yourself. Decide not to dwell on what others might think, and then make apologies as needed and move on knowing that you get things right more often than you get things wrong.
Lesson #4: Stay Open to Helping Others, Even During Your Busiest Seasons.
I'm a Sandra Bullock fan. It probably started with the movie Speed — an iconic part of my youth. Then came The Heat, The Proposal, Oceans 8. But Bullock makes this list for her Academy Award-winning role as tough southern mom Leigh Anne Tuohy in The Blind Side. Based on a true story, the movie follows a family who welcomes in and ultimately adopts a young man named Michael who's been in and out of foster care and is without a place to stay. With their support, he finishes school, goes to college and goes to the NFL as a first-round draft pic.
Tuohy's tough-as-nails character happens to also have a huge heart. She's a working mom raising three kids when her son befriends Michael, and she invites him to stay at her house without hesitation. She makes time to meet the need she sees even though it wasn't a great time for her. Her friends question her decision to add Michael to her home when she has a teenage daughter, and she doesn't waver.
The Blind Side is a heartwarming movie, but it's also a pretty convicting reminder to me of the needs I see and don't meet because "now isn't a great time."


Challenge: The next time you see a need, quiet the voice that tells you all the reasons why now isn't a good time and ask what you can do. Maybe it's making a meal for a friend going through a rough time or babysitting for a stressed neighbor. There should never be a time we're too busy for small acts of kindness.
Lesson #5: Know Your Kids' Friends and Stay Involved.
I have two sons — ages 8 and 11 – and my goal is to know who their friends are and be moderately in their business until they don't live in my house anymore. So far, I've convinced my husband to put a basketball hoop in our driveway despite his argument that the slope dumps the ball right into our moderately busy street. We have a PS4 in the basement even though I often threaten to get rid of it because "I'm so sick of fighting with you for 20 minutes to get off that thing."
Bottom line: I want my kids and their friends to like it here and spend time here. I take my inspiration from the annoying yet endearing Kitty Forman, the mom on That 70s Show. Kids come and go through her kitchen and basement constantly and eat food as fast as she can cook it, but for the most part she knows what's going on because she's in the middle of it.


Challenge: Take a hard look at how well you know your kids' friends and how involved you are in their daily activities. There's a big sweet spot between being controlling or smothering and being hands-off and unaware. Decide where in that sweet spot you want to be, and make intentional decisions to put yourself there.
Lesson #6: Make Time for Your Own Fun.
I wanted to include the dynamic trio from Bad Moms because this movie created such a tidal wave of laughter through so many of my friends. There's a lot of mom behavior in this movie I clearly don't endorse (the ridiculous extremes are what make it so funny), but I'm fully on board with the notion that moms need some time for fun.
This does not mean fun like a rousing game of Uno with the fam. It means dinner with girlfriends that results in a near pants-peeing experience. Or an amazing concert or movie. Or a really good pedicure. However you define fun, just make sure you aren't forgetting to add it to the calendar and protect that time like any other commitment.
Challenge: Open up your calendar and look at the next 30 days. Do you have something that feels truly fun for you scheduled? It could involve friends or a spouse or maybe even your kids, but it only qualifies if you see it and feel deep-down excited for yourself. You know it will fill your bucket.
If these lessons help you, you can thank me by commenting below with your favorite shows or movies that have moms that move you. Maybe they inspire you or frustrate you or make you laugh. Add to my watch list with some food-for-thought suggestions!