Expert Advice on the College Admissions Process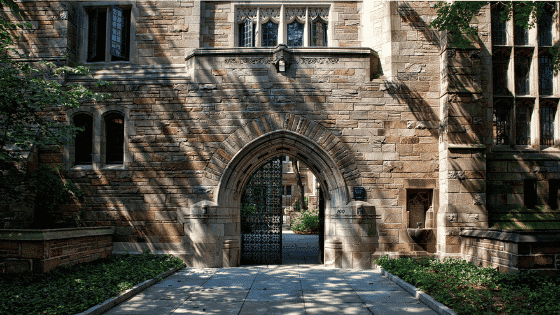 The college application process is stressful for parents and students. An admissions expert shares how you can relax by shifting your focus. Grab a stress-free college checklist for parents of middle school students and scroll down for resources for high school students to develop a plan and get their college applications noticed.
College Admissions Scandal
The death of a 90s heartthrob and the arrest of Aunt Becky meant a rude awakening in March for Generation X. If the conversation below—posted in the Working Moms Connection FB group I belong to—is any indication, Millennials didn't have quite the same reaction:
We had to face our own mortality when Luke Perry passed away, and utter disbelief when the college admissions scandal broke with accusations against Lori Loughlin.
(Here's a quick recap of the timeline of Operation Varsity Blues.)
Life on Campus
Mary and I have been college instructors for nearly a decade, and my husband has spent his entire career in higher education.
For the first five years of our marriage, we lived in an apartment in a men's residence hall because he was a Resident Director.
I think it was preparation for raising two boys because the locker room smell always lingers, loud crashing noises are constant, breakable items should never be allowed, and boys will do so many mind-boggling (and often stupid!) things.
I barely notice the noise at my house now and I wonder if I'll be able to burn a candle or use real glasses ever again.
I love college. My husband loves college. We believe in the value of a four-year degree and all that living on campus can teach you. We would rather work with college students than any other age group.
Anytime we travel, we stop at college campuses along the way. Our boys have grown up on campus–they've come to work with us, met our students and had student babysitters.
So I hate hearing about this college admissions scandal. The athletic and academic scandals that have been uncovered at universities in the last decade include lying to the FBI, cheating, bribery, assault and sexual abuse of minors and student athletes.
Ugh. It makes the whole thing feel slimy.
Stress of the College Application Process
It also adds to the stress that so many parents already feel about college preparation–too much stress according to this Boston Globe article.
The college application process is so different from our experience as high schoolers. It's complicated and multi-faceted and challenging to navigate.
Kids are so stressed about getting into college and for many of them, every decision they make and everything they add to their schedule is geared toward college acceptance.
And the stress doesn't disappear when they get to college.
Mary and I know plenty of students who are dealing with mental health issues, oftentimes because of the pressure to excel in class while juggling activities, jobs and leadership roles.
Just last semester, I spent hours on the phone with our university counseling office because one of my students confided thoughts of suicide.
For a few days, I didn't sleep well, worried that I would read awful news in my email.
Thankfully, I convinced the student to come to my office and I walked the student right over to the counseling office.
I wrote about growing mental health issues in a previous blog just days after learning about another suicide on our campus. This is a real problem.
Nobody is quite sure of the cause, probably because there are many things contributing to the mental health crisis our teens and young adults are experiencing. We did some research on resilience and found some strategies that parents can use to help build resilient kids.
While this is an important overall goal, this post is devoted to helping you and your middle school kids begin to think about college.
Refreshing Advice from a College Admissions Expert
The most important thing I'm going to say in this entire article comes from first-hand experience that Mary and I have with students, as well as advice from a 20-year veteran of higher education who knows what he's talking about.
My husband, Dr. Ken Sigler, earned his master's degree and doctorate in Higher Education Leadership. He's an enrollment consultant for universities across the US and teaches doctoral courses in enrollment management.
Over his career, he has been an admissions director and assistant dean at a variety of schools: small private schools, faith-based institutions, regional campuses and large public universities.
Because of his in-depth knowledge of the college admissions process and his passion for helping students find the right school for them, he started his own college consulting business a few years ago: College Over Coffee.
The first thing you'll read on his website is: Relax.
The next thing he asks you to do is: Grab a cup of coffee.
And finally: Let's talk about college.
If you look at his website compared to other college consulting sites, you'll notice a difference right away. I've looked at those other websites and they're overwhelming—and I feel completely comfortable talking about college!
So I can only imagine the stress and anxiety of other parents trying to figure out where to start.
Ken's hope is that even just the name of his business will put parents at ease. So, grab a cup of coffee and read on!
Here's a stress-free college checklist from College Over Coffee if you're the parent of a middle schooler!
Benefits of College (that you may not have considered)
Lifelong Impact
A four-year college degree can have a tremendous impact on an individual, a family, and a neighborhood or community. It changes everyone's trajectory and opens doors that otherwise did not exist.

Relationships developed while in college can last a lifetime. Faculty members become mentors and classmates become business partners and colleagues.
Statistics continue to support the additional lifetime earnings for individuals with a four-year degree as opposed to a two-year degree or a high school diploma only.

In 2016, employment rates were continually higher based on the level of education.

The employment rate for 20-24 year-olds with a college degree or higher was 88% compared to only 69% for the same age group with only a high school diploma.
Diversity
Diversity in ethnicity, gender, religion, worldview, ideologies, socio-economic status, hometowns, etc. all converge on a college campus and add invaluable depth and richness to one's education.  The more diverse the campus and classroom, the better the education.
There's a College for Everyone
My bias toward a college education is pretty clear, but it is important to mention that there are other options available—and great options at that!
The available paths to a job or to a degree are plentiful and not every kid needs to follow the same path.
There are benefits and drawbacks to everything, but here are just a few paths to consider for kids who want to go to college (not an exhaustive list):
Go to a traditional four-year school

Get a two-year degree from a community college

Earn college credit in high school

Starting at a regional campus and then transfer to main campus

Take a gap year to work or travel

Join the military; get tuition assistance and go to college while serving (so many online options) or when you leave
Different types of four-year colleges also provide varied experiences—you don't have to go to a prestigious Ivy League school to get a good education or get a good job when you graduate.
If that's the goal for your kids, then go for it! But if not, there are many options to consider. Here are just a few:
Small, private college: You'll personally know your faculty, classes will be smaller and you'll get to know your classmates, you'll likely spend three to four years living on campus because the residential life programs are strong
Large, public university: State-of-the-art facilities, strong school spirit and athletic programs, a large alumni network, more diversity
Faith-based institution: A deliberate focus on the integration of faith and learning, faculty mentors as your faith grows, exploring how faith connects to vocation
My point here is not to overwhelm you, but to help you see that options are available for everyone to have a great college experience, regardless of the school you choose.
How to Relax About College Preparation
When Ken counsels families, he focuses on strengths (he's also Strengths Certified). Mary and I have mentioned CliftonStrengths (formerly StrengthsFinder) before because we find tremendous value in identifying and cultivating our strengths.
It comes out of positive psychology and suggests that we should spend more time on what we do well instead of what we don't.
Authors Clifton and Anderson say, "While each person defines success for himself or herself, achievement and excellence result from fully developing and applying strengths."
Discovering and developing their strengths is key to helping our kids "reach their full potential."
Here's a short video from Gallup Strengths Center about how parents can use strengths to better understand and empower our kids.
Below are books you can use to discover your own and your child's strengths, depending on their age. My husband and I have used and love ALL of them!
Clifton Youth StrengthsExplorer (digital resource with access code for one child ages 10-14)
Strengths Based Parenting: Developing Your Children's Innate Talents (book with access code for one parent and one child ages 10-14)
CliftonStrengths for Students (book with access code for one high school or college student)
StrengthsFinder 2.0: Discover Your CliftonStrengths (book with access code for one adult)
Learning about strengths with your kids can help you start talking about college in a much more relaxed way. You can steer the conversation to purpose and values rather than major and career.
One of my favorite quotes about parenting echoes this emphasis:
Engage your kids in discussions about who they are, what they love, what dreams they have, what lights them up, what problem they want to solve, how they would spend a free day.
These are easier questions to answer than those centered around career aspirations, and they can provide much more depth and insight.
Clinical psychologist, professor and author Dr. Andrea Bonior says, "Finding meaning makes us healthier and more fulfilled….Experiences that increase our sense of connectedness to deeper values may just be more valuable than superficial 'happiness' when it comes to overall emotional well-being and physical health."
Helping your kids find a sense of purpose is a worthwhile endeavor, whether you're planning for college or not.
Mary recommended a devotional that her husband is reading with their son: The Purpose Driven Life Devotional for Kids. It has been a starting point for some good conversations with my boys lately.
What Can We Do NOW to Make the College Admissions Process Less Stressful LATER?
Kids in Middle School: I asked Ken to create a checklist of things that middle school parents could be doing now to make things easier down the road. It's straightforward, doable, and stress-free. Grab the checklist here!
One of my favorite suggestions from the list is to visit college campuses.
Don't make this an extra thing on your to-do list. Just add it to summer vacations, weekend trips, etc. You can contact admission offices at the schools you want to visit, but it's not necessary.
Just walking around on campus will help your kids get a feel for what it's like—and they'll begin to notice the differences between different types of schools.
Both my family and Mary's family have visited many campuses with our kids over the years, and they love it!

Recognize any of these campuses? Ohio Northern University, Duke, Colgate

Kids in High School: Talk to your guidance counselor, start a master list of activities, go on campus visits, make sure your high school courses meet the requirements of the colleges you're interested in, think about what matters most to you in a school, and more.
Ken recommends KnowHow2GO for a comprehensive list of things to do at all high school grade levels, including a monthly timeline for juniors and seniors.
If you'd like more help with the college search process, Ken's contact information is below. He's offering 10% off any service or package for our readers, so just mention SALT effect!
Email: CollegeOverCoffee@gmail.com
 View a recording of Kristie's Facebook live on preparing for college. She is joined by her husband Ken, a college admissions expert.