The Best Ways to Support Families With Sick Children (From Parents Who Lived It)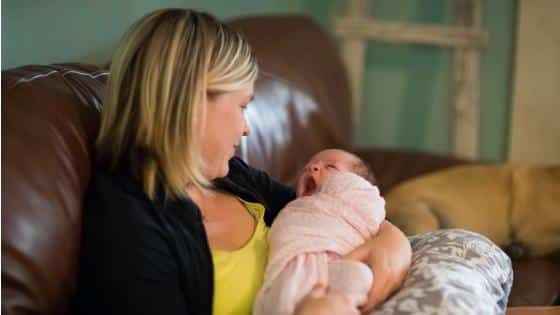 Many people know a family whose life changed forever the moment they received a serious diagnosis for a child. More than 500,000 kids in the U.S. are battling life-threatening illnesses. So many families. And it is scary. Life no longer feels normal. But there are things – both big and small – others can do to come alongside these children and their families and give them hope. We asked three dear families in our lives to share a bit about their journey, which includes childhood illness. Below, they tell you how it felt, ways it impacted their lives beyond what they expected, and what others did to help keep them afloat. You'll learn the best ways to support families with sick kids straight from the parents who lived it (and who continue to live it).
Our Give Hope to Sick Kids box touches on such a close-to-the-heart issue. It's overwhelming to think about the many families facing sickness, because it's scary to think that it could happen to us. We ask you to put that aside and choose to learn more as a family. It will grow your empathy for these kids and their families. It will motivate you to do something. And as one mom shares below, every act of kindness, no matter how small, is ever wasted.
The Yungblut Family's Story: Almost 11 years ago, cancer came knocking at our door

The Hayes Family's Story: On the surface, Ellie looks like most kids her age
The Cooper Family's Story: It never occurred to me that I could be the parent of a sick child
The Yungblut Family's Story: Almost 11 years ago, cancer came knocking at our door
My name is Emily and I live in Cincinnati, Ohio, with my husband David and our four children: Jack, Sophie, Charlotte and Lucy. Almost 11 years ago, cancer came knocking on our door without much notice when our then 4-year-old, Lucy, was diagnosed with Acute Lymphoblastic Leukemia or ALL. I took Lucy to the doctor on a Friday evening, thinking that maybe she had mono. The doctor ordered bloodwork and not even an hour later, we were instructed to go to Cincinnati Children's Hospital.
I can remember most details of that night when our lives were forever changed. I remember them trying to put in an IV and Lucy screaming. I remember taking her for an X-ray. I remember waiting for a room to open up so we could leave the ER. I remember sitting in a wheelchair with Lucy on my lap heading to the oncology floor of the hospital where she would begin her three-week inpatient stay. I remember her first of many blood transfusions. We passed a child's drawing on the wall with the words "bald is beautiful" and it hit me that we were in it for the long haul which was a 2-3 year treatment plan if all went smoothly.

Up until this point, we were leading a pretty typical life. Four kids going in four different directions. They were all involved in various activities. David and I volunteered for many of those activities- coaching, PTA, scouts and classroom activities. We were always on the go. We had to navigate a way to keep the older 3 kids on as regular a schedule as possible and to simultaneously focus on Lucy's health. We worked out a schedule that worked for us. One parent spent the night at the hospital while the other stayed at home with the other kids. After school and dinner, the at home parent would drive the kids down to the hospital to see Lucy and trade places with the other parent. Our usual way of thinking and doing had to change. We were used to being on the giving end not the receiving end. I remember how grateful I was to have people immediately get on board and help in whatever way they could. It wasn't just "let me know if there's anything I can do." It was an instant community of helpers of friends and even strangers. We had different groups help with yard work, laundry, grocery shopping, meal trains, house cleaners, errand runners, special outing with the older kids and even monetary donations. I remember the staff of the elementary school collected all sorts of hats for Lucy so she'd be ready when he hair fell out. She absolutely loved that gift! It was heartwarming and humbling to know that the day to day tasks were taken care of and we could focus on getting Lucy better.

I am thrilled to report that Lucy responded very quickly to her chemo regimen and was in remission after the initial three-week hospital stay.

She had some small stays here and there throughout the course of her treatment but people were always willing and ready to help. The phrase "it takes a village" certainly rang true for our family. I knew it wasn't possible to repay everyone for their acts of kindness but once we were able, we tried to pay it forward in other ways- signing up for a meal train, donating items to a food pantry, helping out a neighbor with yard work, volunteering for organizations that have special meanings are just a few that come to mind. A cancer diagnosis changed our family but the unexpected blessing was how it changed us in so many positive ways.
Fast forward 11 years to a healthy Lucy and her sisters

The Hayes Family's Story:

On the surface, Ellie looks like most kids her age



Our daughter Ellie has a form of Spina Bifida (lipomyelomeningocele). On the surface, she looks like most kids her age. We are so blessed that she can walk, run, jump and climb. But, her diagnosis effects her in ways that outsiders will likely never see.

The Hayes family had a 2-year-old when their quadruplets were born.
As we've navigated life with childhood illness one of the hardest things for me has been finding childcare. Ellie has specific restrooming needs that are fairly simple to master, but intimidating at first. We have a few family members and friends who were willing to learn Ellie's regimen and allow us to get away for longer than a few hours together. That has been such a blessing.
If you have a friend or family member who has a child with chronic illness – enter in. Learn what you can about the diagnosis on your own and then ask questions to understand that specific child's needs. Offer to learn the details of that child's care in case they need backup, or so you can include their child in a fun outing with your family.
Be persistent. Tell the child how strong, smart, and fantastic they are. Before all else, kids with chronic illness are, just that – KIDS. Get to know them, include them, be willing to enter into life with them. You won't regret it.

Look at this sweet face!
The Cooper Family's Story: It never occurred to me that I could be the parent of a sick child
It never occurred to me that I could be the parent of a sick child. I knew that as kids grew, they would get a cold or the flu from time to time, but encountering a severe childhood illness firsthand never crossed my mind.
Less than 24 hours after our daughter was born, we received a phone call that she needed to be transported to a specialized NICU at a children's hospital an hour away from our home. A few hours later, one of our doctors came in to explain that she had tumors throughout her abdomen, and I vividly remember asking him if my girl was going to live – not even one full day after she took her first breath and cried her first cry.
At first, it all felt hazy and surreal. I had no idea kids could even be born with cancer. I was still trying to process the fact that I was now a mother to this beautiful baby girl, and inserting trauma into the midst of my indescribable joy felt so wrong. Within our first few hours in the NICU, we were visited by several doctors and nurses and quickly learned that they believed our daughter had stage 4 Neuroblastoma. Yes, stage 4 cancer. In a newborn.
But it wasn't just stage 4. Her diagnosis, specifically, was Neuroblastoma 4s. 4 special. Special, because it is one of only two types of cancer that will spontaneously self-regress in almost 80% of the children diagnosed, without treatment.
While there is so much more to this miracle story – to her story – the connection point for parents and kids who are not facing a severe childhood illness firsthand is this: it is scary, it is overwhelming, and it is horrific at times. The people that surrounded us and carried us through the worst experience of our lives were heaven sent. You can make a significant, lasting, life-changing difference by doing everyday things for people in these situations.
Friends made us dinner; they drove an hour each way to visit us at the hospital just to offer a hug and a prayer; family paid for a hotel room so we could get a little rest from time to time; they fed and cared for our dogs; our lawn was mowed and our house was cleaned and decorated with balloons and banners when we finally got to bring our girl home. We were loved and celebrated and carried in practical ways by a village of people who cared deeply for the well being of our daughter and for ours, too.
We met other children during our visits to the oncology floor – some who lived at the hospital for months at a time for treatments and quarantines. There was a playroom with games and toys and movies that had been donated by local families. Handmade cards and photos hung on the walls to cheer up the rooms. Those things may seem small or insignificant, but they make a world of difference to a child and to a family fighting a battle that is nearly impossible to understand.
If you have a gift or an idea or a talent, use it – maybe you're a photographer and you can offer to take some family photos; or maybe you have plans to visit a theme park and you can take a sibling along to give them a day of joy (it's especially difficult for siblings); if you can mow a lawn, cook (or order!) a meal, clean a house, or fill up a tank of gas – if you can think of one nice, simple thing to do for a family in the midst of childhood illness, it is worth doing. I promise.
It is never too early to teach our children empathy, and we are a testament to the fact that an act of kindness, no matter how small, is ever wasted.
This message hangs in the Cooper home – the exact test result they received about Violet that meant "NO MORE CANCER!"
You read the whole post! Seems like you like our stuff, and we'd love to connect with you. Join our mailing list so we can reach you every once in awhile. We promise to only send things WE would want to get. And not to bug you too often.