Curing a Problem You Didn't Know You Had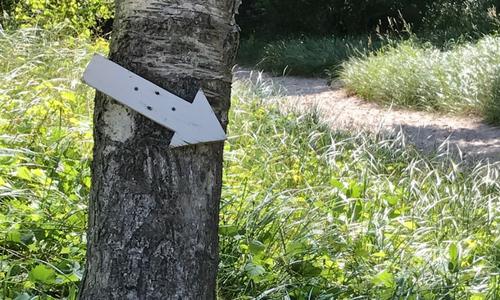 Our family loves a book you've probably never read. It's called Our Tree Named Steve and we lucked out with a signed copy because the illustrator (the AMAZING David Catrow) is an Ohio native who visited my kids' school a few years back. It's a touching story about the role of a giant tree in the lives of a family as the kids grow up. I LOVE being outside, and I LOVE making my kids be outside. And I understand the basics of why it's important to take care of the Earth.
So with the idea in mind for our next box to focus on something related to conservation, I talked to Susan Yoder at the nonprofit Seed Your Future – an organization that promotes careers in horticulture. She encouraged us to focus on the topic of "Plant Blindness." With a seriously raised eyebrow, I thought (and probably said) "What the HECK does that mean?" And Susan explained that most Americans can recognize thousands of brands and logos – cue my kids chanting the Nationwide jingle – but can't identify 10 local plants. Through a partnership with Scholastic, Seed Your Future is educating kids through a new campaign called Bloom!
And this matters why, you ask? Because plants mean food. Plants mean clothes. Plants mean medicine. Plants mean JOBS – jobs that are going unfilled because people don't get how many industries deal with plants. We're blind to some pretty important facts.
So our next SALT effect box tackles Plant Blindness – you will learn about this topic and do a service project. The product in this box is also a home run (hint: it's gorgeous and a tree is planted with every purchase).
People can change the world through the power of plants. Take an interactive quiz on the WeAreBloom website to find out your plant power.
And I've gotta ask – do you have any other book or movie recommendations where plants play a prominent role? I'll get you started: The Giving Tree, The Lorax, The Secret Garden…
NOTE: And for those of you interested in other Catrow favorites in our household: Stand Tall Molly Lou Melon, I Wanna Iguana and The Boy Who Wouldn't Share