Top 10 Things Regular Moms Should Outsource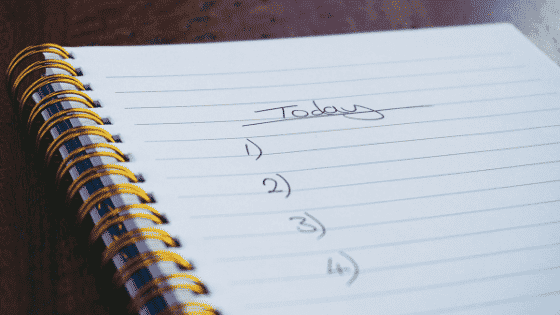 Spending money on things that you could do yourself might feel a little lazy or extravagant, but consider whether it's still worth it in your house. Researchers at Harvard Business School and the University of British Columbia found that couples who spent more money on time-saving purchases (like those listed below) felt happier about their relationships. Outsourcing some of your to-dos buys more quality time and lower "relationship stress." Research showed this to be true especially for low-income couples.
1. Shopping for Clothes
Stitch Fix now accounts for most of my clothing staples. Yes, I spend more per item when I use this mail-order service, but the clothes fit well, arrive on my doorstep and eliminate my need to go shopping. I ask for Stitch Fix gift cards for holidays and I jumped on an offer for the Style Pass – a $50 annual fee to receive monthly boxes (the $50 goes toward anything I buy all year).
Never tried it? Here's a $25 credit!
If you're loyal to a specific brand, see whether it offers a clothing rental option. More and more brands do, including Ann Taylor, New York & Company and Express. You put items in an online closet and receive several items at a time to wear and return (or purchase if you want to keep them). This gives you a rotating closet for a flat monthly fee.
2. Grocery Shopping
My SALT effect co-founder Kristie uses and loves the delivery service Shipt. The time and money she saves outweigh the annual membership fee. Here's 50% off your membership fee! I use Walmart Grocery because it's close to my house, doesn't charge a fee and has come through with great produce and timely service in the year I've been using it. Get $10 off your first pickup order
3. Deep Cleaning the House
There are lots of options here, so you may need to research based on what cleaning you want and at what price. For me, paying for a once-a-month deep clean opens up about four hours on a weekend for me to enjoy with my family. It also forces our entire house to put everything in its place at least once a month so Lori from Merry Maids Columbus can do her magic. Get $100 off your first five weekly/biweekly cleanings
You can also look for an individual to clean what you want at different price points. Check the Facebook groups in your community, ask neighbors or check on the TaskRabbit app for names.
4. Doing Laundry
The only laundry I outsource now is drycleaning, but we use a cleaner with free pickup and delivery (Dublin Cleaners). We hang an empty bag from the door any Monday we have laundry to send out, and clean, pressed clothes reappear on Thursday.
If you want help with other laundry, consider whether a cleaning or babysitting service you already use offers those services. In the Columbus area, Columbus Personal Assistants can help with tasks such as laundry.
5. Preparing Meals
Even if it doesn't become part of your weekly routine, meal services like Hello Fresh can be a great option for busy seasons. You choose your meals and they send prepped ingredients with instructions. Get $40 off your first box
Other services deliver ready-to-eat food that you just reheat. One option in Columbus is the veteran-owned Meals Ready to Eat, Columbus.

6. Caring for the Lawn
We've had the best luck with high school kids in the neighborhood looking to make some extra money. We don't do it all the time, but when we're on vacation or things get busy, we call in reinforcements. Formal lawn services are another option, but usually require that you stick with them on a regular basis.
7. Exercising Pets
Look into local doggy daycare options or individual pet caregivers. Make it as easy on yourself as possible: choose a service that picks pets up so you don't add a stop.
8. Making Photo Albums
If you're like me and have years of photos sitting on a computer rather than in albums, consider using the Make My Book service at Shutterfly. You upload your photos and request that a designer create the album for you. You see a proof and can make tweaks and changes. You don't pay the $10 fee unless you purchase the book. Get a free photo book (and watch for the deals Shutterfly often runs on free extra pages and shipping).
9. Planning Vacations
Consider using a travel agent for your upcoming trip. Depending on the type of trip, it may not even cost you a thing. Kristie's friend Jennifer Kunz is a Disney vacation planner. It costs families nothing to use her expertise in planning a trip to Disney World, Disneyland, Disney Cruise Line, Adventures by Disney and Aulani. You can also email her at needavacation407@gmail.com.
10. Painting or Basic Home Repairs
When some tiles fell off due to water damage in our shower, my husband took off the rest of the tile and bought supplies for a new shower. He could figure out how to move the drain and shower head and reinstall a new shower, but it's not something he's done before. We finally asked a family friend with experience in this area what it would cost to have him do it. My husband can help coach our sons' baseball teams and let the shower repair task go.
If you don't know someone who can do a needed task, run a search in your local Facebook group or check the TaskRabbit app for local handymen.