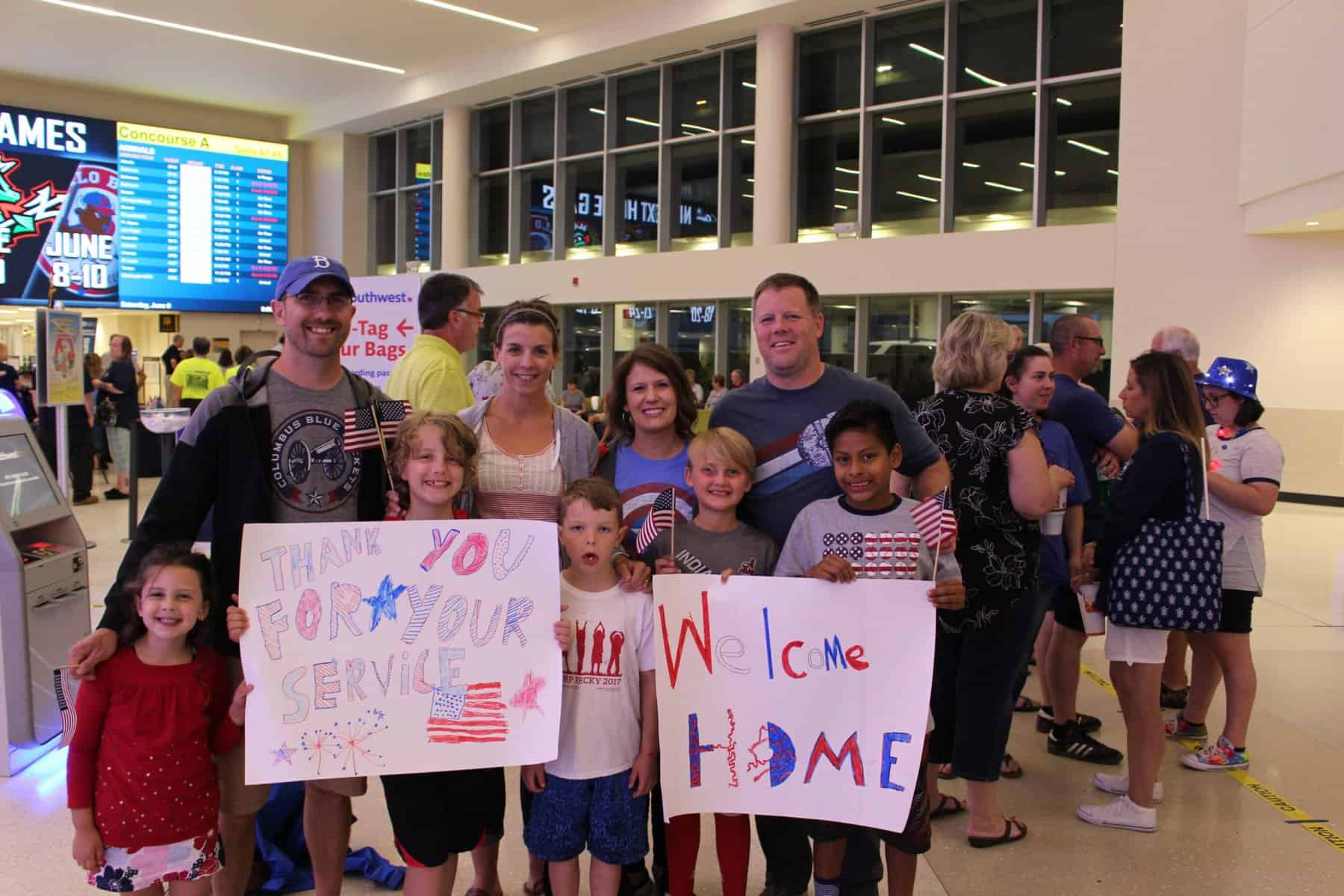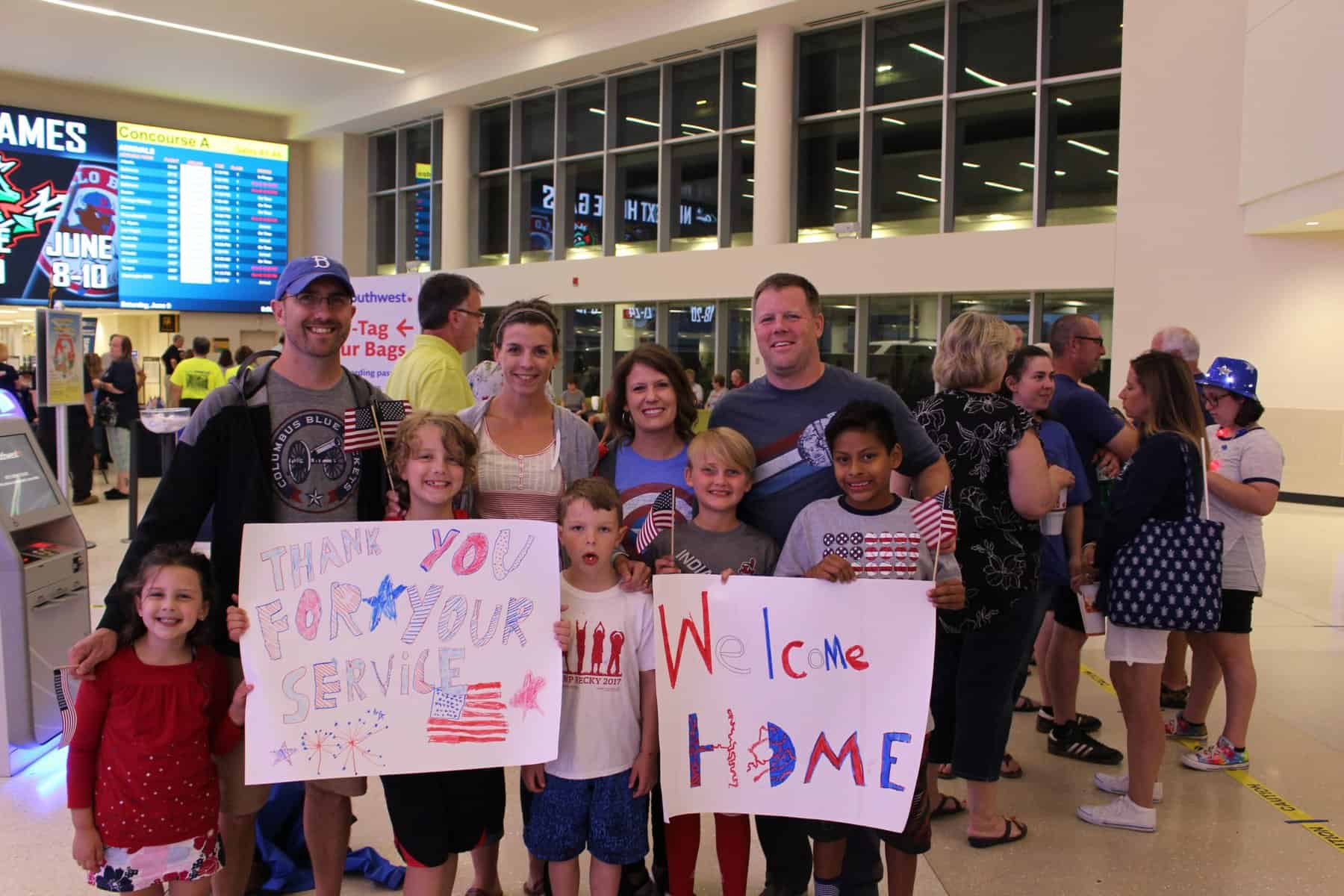 What's our most precious commodity and often our biggest enemy? TIME.
Last Saturday, we had a free evening. Cue the heavens opening and angels singing. No sports games, no birthday parties or social engagements – NOTHING. As a busy family that often asks if we're trying to do too much, a free evening is a gift.
But then we learned that the 89th Honor Flight would be traveling to Washington, D.C., and that the public was invited to welcome these veterans home at a ceremony at the airport. We decided this was an important learning moment for our kids, and a meaningful way we could give back as a family, so we loaded up our minivan and headed over about 7:45 p.m. to prepare for the 9 p.m. arrival.
We could feel the energy in the airport as we came down the escalators. People in red, white and blue flooded the ticketing area. Caution tape lined the path for the veterans and volunteers in bright yellow shirts handed out flags.
And then the storms started. Air space over the airport closed. We waited. The arrival board said 10, then 10:30, then 11. One minivan took the youngest home to bed while the rest of us held strong.
At 11 p.m., more than 80 veterans (who departed at 5 a.m. and spent the entire day touring memorials) came off the plane and came through a tunnel of clapping and cheering people.
Our kids shook hands with men and women in their 90s who served in World War II, and gave Vietnam and Korean veterans a welcome home very different from their first experience. We thanked them and sang God Bless America and got home after 1 a.m.
This was worth our time. Our precious time is never wasted serving.
Our goal with SALT effect is to encourage you to make time for service, and to make sure that the time you give really is worth the sacrifice. We know time is precious, but what better way to spend it than serving and learning together.