What to Expect With Summer Camps 2020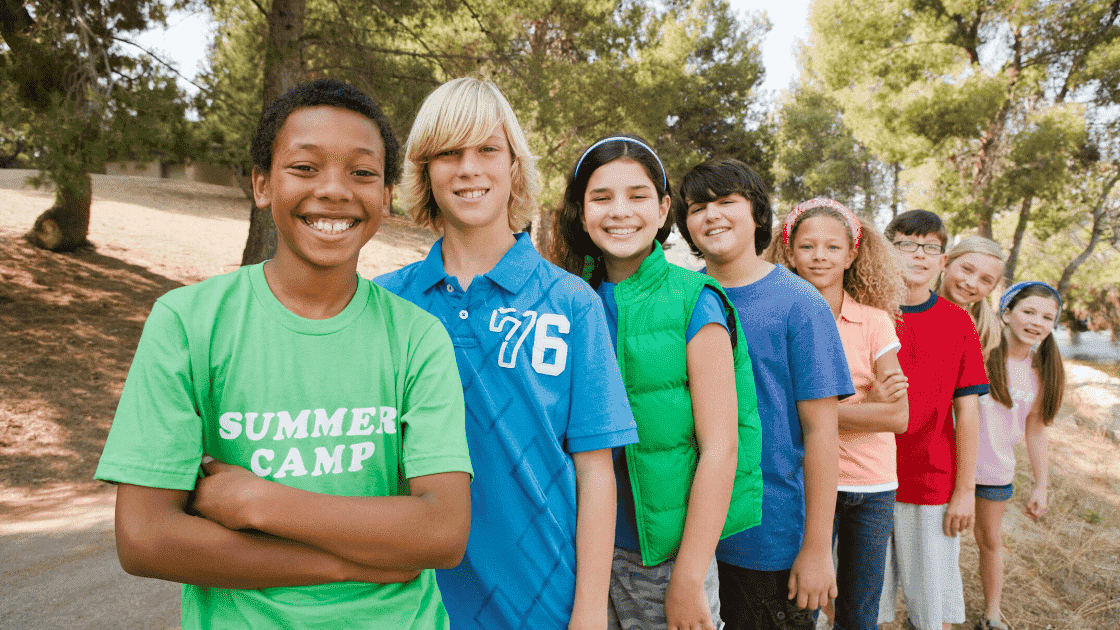 As of April 28, 7% confirmed they will cancel for summer 2020 and another 9% feel it is likely they will cancel. Thirty-three percent plan to open on schedule and 51% say they plan to open with some adjustments. A small number of camps have announced closures for summer 2020, but the majority will make final decisions in May. Current data indicate that many camp leaders hope to still open their doors even though camps may need to be modified. See what camp directors are saying and what you should consider as you make decisions on for your family on attending or financially supporting camps this summer.
Just a few months ago I updated our summer camp guide with no idea that COVID was about to change all of our daily lives.
I'm a huge advocate for giving kids camp experiences, and I sat my pre-pandemic self down back in February to wrangle the summer schedule and book a couple camps for each of my three kids. My boys have gone to the same church camp each year since they were 6 years old. My 12-year-old and his two camp buddies from other school districts were ready for their first year of junior high camp. My daughter and her friend signed up for a first grade day camp at the zoo. My middle son and some school buddies locked in a local Sandlot day camp.
Now we're nearing the end of April, and the thought of how COVID will change summer for so many kids hurts my heart. A suburb in our area announced this week that the public pool won't open this summer. An email from the Girl Scouts shared that they canceled all camps for June, though they hope some things can resume in July and August.
So many of us are respecting the Stay at Home orders and avoiding get-togethers, but we're also watching our kids wilt with the lack of social interaction and outside influences.
My neighbor's 4-year-old this week asked her if he could see some friends "not on a screen." We piled in our van for our fourth birthday motorcade and yelled back and forth to friends in other cars – so excited just to interact with other people in person.
I understand the need for physical distancing and appreciate our front-line workers so much. I know people who have lost jobs or battled sickness – or people who are facing serious financial hardship. Those things are very serious and stressful, and I feel guilty sharing disappointments that seem so much more trivial.
But there are little things we're all missing and losing, and it's ok to grieve these things, too. This pandemic affects everyone, and the impact will continue long after the Stay At Home orders lift.
I feel like I'm holding my breath as we wait for the next wave of cancellations, and I worry that summer camps will be one of the next COVID casualties.
Camps help with child care and help make summer fun, but they do a whole lot more. The American Camp Association commissioned a study of more than 5,000 U.S. families and found that kids say:
Camp helped me make new friends. (96%)
Camp helped me to get to know kids who are different from me. (93%)
The people at camp helped me feel good about myself. (92%)
At camp, I did things I was afraid to do at first. (74%)
And parents say:
My child gained self-confidence at camp. (70%)
My child continues to participate in some of the new activities he or she learned at camp. (63%)
My child remains in contact with friends made at camp. (69%)
I wrote about the benefits of sending kids to camp in a previous post, but camps this summer in particular – if they're safe of course – could play an important role in helping kids process, learn from and heal from the pandemic.
This post on Why Summer Camp Matters Now More Than Ever points out that camp would:
give kids a break from the news

give kids a safe place to heal and a renewed sense of normalcy

foster the personal connections, resilience and determination kids will need to move forward in a healthy way

stimulate the economy and provide jobs
CampMinder is a camp technology platform that supports 900+ camps. They surveyed more than 350 camp directors about plans for the summer.
According to CampMinder, 80% of camps plan on opening this summer and most camps will be making the final call by mid-May.
As of April 28, 7% confirmed they will cancel for summer 2020 and another 9% feel it is likely they will cancel. Thirty-three percent plan to open on schedule and 51% say they plan to open with some adjustments.
Source: CampMinder blog
Location May Matter
Good Morning America explored the question: Will beaches and summer camps open? What summer may look like this year. They interviewed Tom Rosenberg, president and CEO of the American Camp Association. Rosenberg said camp cancellations could depend on location. States that are farther past the peak of the virus may choose to run camps, while other states or areas may need to cancel.
CampMinder also looked at the responses of camp directors in different areas of the U.S. As of the end of April, all areas still show the majority of camps opening, though some more than others. Nearly all camps are planning to make more formal announcements in the first half of May, and more than half of camps currently have plans to open with modifications.

Modified Camp Experiences
We sometimes find great information in unique places, and this time it came in the form of Kristie's personal shopper from Shipt grocery delivery. Kristie struck up a conversation with her personal shopper (not a surprise to anyone who knows Kristie) and learned that her shopper Melk works closely with camps during the summer. She's been on Zoom calls with camp directors and shared some helpful information on what camp staff are looking at leading into summer 2020.
She said opening camps with modifications could mean everything from only allowing a small number of campers per week, to starting camp later in the summer, to only running family camp style camp.
CampMinder gives the following options to camps considering possible adjustments:
Updated health and wellness screening policies, forms and procedures based on best practices recommended by public health authorities

Updated medical checks upon when campers arrive

Program restructures

Delays or rescheduled dates

Mini camp experiences for fall or winter

Moves to a virtual format
Melk shared that camps are exploring better ways to sanitize in a setting where things like paint brushes and personal flotation devices are used by many kids. She runs a camp at a community park and feels confident about disinfecting things like tables, but will seek out best practices on cleaning things like wooden picnic tables and park bathrooms.
She said camps may also consider requiring campers to wear masks, and this will be more comfortable for kids who have some experience wearing them.
Many camps are already providing virtual programming for kids to give them ways to connect with others and process what they're feeling. Round Lake Christian Camp, the camp my kids attend every summer, hosted a free YouTube mini-camp called Stuck in April where campers could spend a couple hours a day together online for three days. Other camps are live streaming on Instagram or using Zoom to connect with campers and let kids interact with one another.
Supporting Camp Survival
I've seen in my own experience as a mom exactly what the research says is true. That the benefits to kids of going to just about any camp include:
More confidence

New skills

Stronger independence

Better social skills

New friends

Connections to other young adult and adult mentors
Like teachers, camp leaders and counselors care about and invest in the kids they're impacting. Kristie's Shipt shopper Melk said she shed a lot of tears when she realized that this could be the first summer in 21 years when camp won't be a part of her life.
"We don't do this job to make money. We do this job to help the future be a better place," she shared, noting that decisions to not to operate camps this summer are being made with significant heartache.
Though most camps haven't made a final call for summer 2020, many are forgoing deposits and delaying payment processing until later in May when summer plans are more clear. They're also discussing what refunds might look like if they have to close or if families choose to withdraw because they just aren't comfortable sending their kids to camp this year.
Possible options could include:
Complete refunds, including deposit

Refunds minus a deposit

Refunds minus cancellation fee

Rollover registration for summer 2021 (often minus the usual fee increase that families expect)

Donation to help cover costs without camp
I took the following statement directly from the CampMinder blog because I couldn't support the sentiment more:
"We are an industry rooted in compassion and generosity, and the overarching theme is that camps are consistently putting their relationships with their families first. Camps know there will be a downturn this year, and they are prioritizing their relationships because they understand it's the way they treat people and their reputations that really matter."
Families needing refunds due to financial hardship should reach out to camps. Camps work with kids who need scholarships to attend camp, and will likely do everything they can related to refunds as well.
But if finances allow, consider treating registration fees as a donation – regardless of whether a camp opens in summer 2020 or not.
"I truly believe that there is a camp out there for every child and to see a camp close permanently because of this is heartbreaking," Melk said.
Camps should be actively communicating with parents, so watch for email communications if your children are signed up for camps as decisions continue to be made throughout May and even beyond. Regardless of whether camps remain open or make modifications, families should also consider public health recommendations and personal levels of comfort as they make decisions on what works best for their families for summer 2020.
But good camps give crucial skills and beautiful memories to youth, and they also provide jobs. If you're looking for ways to continue to give back during the pandemic, consider financially supporting camps as a way to thank you for their past efforts and protect them for the future.

Simply Sage Market sells some T-shirts we love, and this one seemed appropriate. We make a small commission from affiliate links like these – thanks for your support of our business!
Related Posts:
Are you a camp leader looking to communicate difficult Summer 2020 decisions?
Download or share our free guide to communicating summer 2020 camp decisions. As professional communicators, this is one way we can do our part to support camps during this difficult time.