61 Easy Ways You Can Relieve Stress Right Now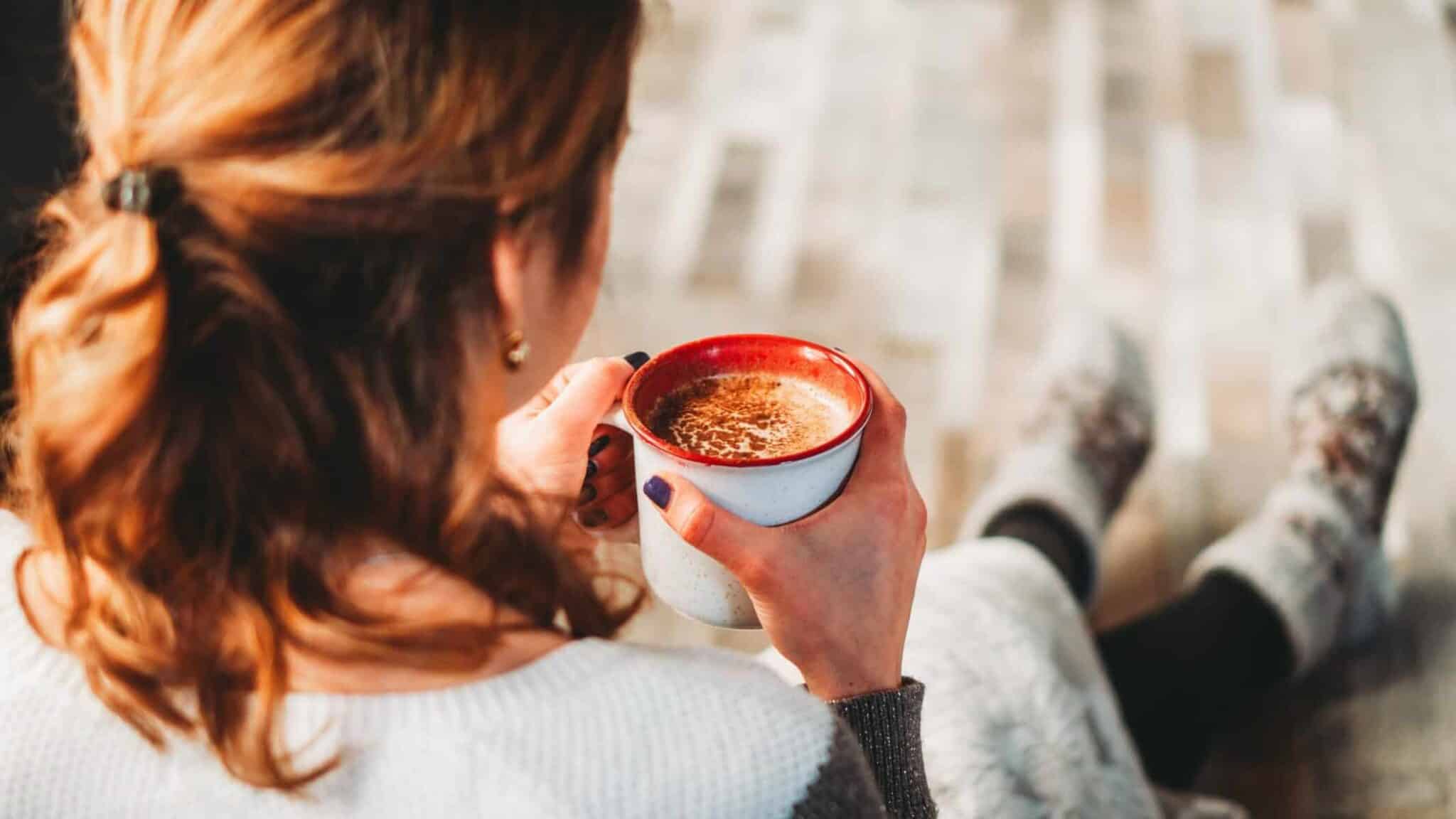 We're all overwhelmed. We're juggling too much, and we there's little margin for error. If we're not careful, the stress we're keeping at bay will catch up to us–headaches, sleepless nights, weight gain, a short temper. We know you're right there with us because you said so. But you also shared how you manage your stress and find some downtime. This tribe that we're creating is pretty amazing, so we gathered your suggestions, added our own and then found the science to support them. Read on for easy and fun (and sometimes surprising!) ways to relieve stress from other moms who get it.
As I was brainstorming for this blog with Mary, she said that she often reads or "does nothing" to disconnect. I laughed out loud. Have you read her blog from last week about being a Type A mom?
Me: Ummm, have you ever actually done nothing?" Mary: Well, no…but I know I need to.
If you know either of us by now, or if you have a friend who would fall into that Type A category, you know that we struggle to slow down and do things that don't necessarily achieve a goal. If you're familiar with Strengthsfinder, you won't be surprised to know that Achiever is Mary's top strength and it's my second. But we're learning that we need to do a better job of taking breaks to de-stress and recharge.
Stats About Stress
The American Psychological Association reports that nearly 50% of women say their stress has increased over the past 5 years. Only 35% feel successful in trying to manage that stress. Half of them have lain awake at night because of stress. A Care.com survey found that 80% of working moms feel stressed about getting everything done.
I imagine that those statistics aren't really surprising to you, but these might be:
Parents overall say they live with stress levels that are unhealthy
Almost 70% of parents say that their stress has little or no impact on their kids
Only 14% of children say their parent's stress does not bother them.
Yikes.
I definitely don't take enough time to think about how my stress levels affect my kids. I want them to grow up in a healthy home (physically, emotionally, socially, spiritually) and that's not happening if my stress or my husband's stress is pervasive.
Why We Need a Break
I don't always do the best things to relieve my stress–I'm guilty of grabbing my phone and scrolling through Instagram or Facebook, checking email or reading the latest news. In The Distracted Mind: Ancient Brains in a High-Tech World, authors Gazzaley, a neuroscientist, and Rosen, a psychologist, suggest that when we grab our phones at the first sign of boredom, we can actually train ourselves to check them more often.
Good mental breaks, however, can help keep us focused and be more productive. They help reduce stress which means improved physical and emotional health. Breaks can also restore motivation, increase creativity and improve learning.
Science says we need downtime. Easier said than done, right? I know. Downtime might go against your very nature or it might seem like an impossibility in your schedule. Go back and reread the first part of this post and the linked articles until you're convinced how important this is.
We asked our readers to tell us what they do to unwind and reduce stress. We were surprised by the variety of answers and had fun reading through them! We've organized them below based on how much time you have or how you'd most like to use your downtime. We're inspired to build more of these into our life, even if it means we need to put it on our calendar!
1-6. A 5-10 MINUTE BRAIN BREAK
We know you've heard about brain breaks from your kids or if you're a teacher, you regularly build them into your school day. According to neurologist and research consultant Dr. Judy Willis, "Brain breaks, by switching activity to different brain networks, allow the resting pathways to restore their calm focus and foster optimal mood, attention, and memory."
Do nothing. Do Nothing for Two Minutes is a website and I admit, it was hard for me. I had to force myself to stop writing and actually do nothing for 2 minutes. Every time I touched the mouse or keyboard, the time started over. They aren't messing around.
Get some fresh air. Spending time outside is a powerful remedy for just about everything, including stress relief. If you can't get outside, studies show that just looking at pictures of nature and green spaces can help us relax and recover from stress.
Clean. Research shows that just 13 minutes of cleaning can relieve stress. There's a lot to be said about clearing the clutter! Mary wrote about lessons learned from Marie Kondo on Netflix's Tidying Up.
Walk
Stretch
A few exercises like squats, burpees, sit ups, etc.
7-11. QUIET TIME
A Harvard Business Review article title says it all: "The Busier You Are, the More You Need Quiet Time." Silence restores the nervous system, develops new cells in a region of the brain associated with learning and memory and is stabilizing to cardiovascular and respiratory systems.
Pray or Meditate. According to the National Institute of Health, prayer or meditation can reduce blood pressure, reduce anxiety and depression, help with insomnia and promote healthy behaviors. I've been suffering from severe tension headaches for the past 2 years. I've had fewer headaches that are less painful since I started setting aside an hour every morning for Bible reading and prayer. My word for the year is peace (I wrote more about it here) and if nothing else, it seems to be helping me relax.
Take a power nap. Science suggests a quick 20-minute nap is best because it can reduce stress and improve mood and concentration. Ask my husband and kids–I LOVE power naps. And now that I'm getting up at 5am every day for quiet time, I really need them!
Read the Bible
Journal
Drink coffee or tea
12-19. PHYSICAL ACTIVITY
Movement is medicine because it can help you live longer, reduce the risk of type 2 diabetes, improve overall well-being and thinking skills, and slow disease progression and memory decline. Mary is better at making this a priority than I am, and her trick is to sign up for a race so she's forced to run regularly to prepare.
Walk your dog. Apparently, this is one of the best ways to reduce stress, plus it's good for your pet.
Go to a shooting range or axe throwing. When one of our readers mentioned shooting, Mary responded that she's always wanted to try it. I was a little shocked because I can't imagine doing that, and then Mary reminded me that I said axe throwing was strangely satisfying.
Climb a tree. We loved this suggestion from a reader! And guess what? Climbing trees can increase positive emotions, reduce stress and lower pain sensitivity. I had no idea! (This is one of my favorite parts about writing this blog–so many cool things to learn!) Here's more from Dr. Gathright, professor and founder of TreeHab, a tree-climbing rehabilitation program.
Run
Lift weights or do strength training
Garden
Hike
Yoga
20-29. DISTRACTION
Listen to a podcast or a book on Audible. Here are some of my favorites: 30 for 30: sports documentaries, For the Love with Jen Hatmaker: huge variety of topics from a hilarious author, Chasing Justice: social justice issues from a faith perspective, Revisionist History with Malcolm Gladwell: re-examines things from the past that were overlooked or misunderstood
Play old-school video games. This was another reader suggestion and we love it! So I found The Oregon Trail for you! You're welcome. Here's hoping you don't die of dysentery.
Read a book
Watch tv
Listen to sports radio
Do a jigsaw puzzle
Watch sports
Make a playlist
Create a bucket list
Update your reading list
30-39. CREATIVITY
We were admittedly surprised by how many readers listed artistic activities or crafting as their preferred way to relieve stress. I am creative, but definitely not in this way. I tried to do mod podge (I spelled this wrong the first time I wrote it because I really have no idea what it is) once at a women's event. It was a complete disaster. But I can appreciate and admire those of you who love this kind of downtime. A 2016 study says that 45 minutes of creative activity significantly reduces stress and this Huffington Post article assures us that it works "even if you suck at it." No talent required? Count me in.
Make something on Shutterfly. They make it so easy it's almost foolproof! I love making photobooks and calendars on this website and app. I need to make time for this more often!
Knit. I rarely watch YouTube videos, but this one is hysterical. Even if you just watch the first few minutes, it will be worth it! (Maybe I loved it so much because I'm pretty sure this would be me.)
Quilt
Write
Cross stitch
Crochet
Knit
Color
Sketch
Needlepoint
40-45. SOCIALIZE
Call someone who always encourages you. Talking to a friend can be a perfect way to reduce stress because they listen, help us cope and keep us healthy.
Plan a girls night out. Mary and her sisters went to a Board & Brush studio and made some beautiful signs for their homes. Several years ago, my sister-in-law and I went to a studio and painted a picture of a chandelier. We laughed a lot and had a great time, but the final product wasn't great. Good memories though! And that's really the point.
Grab a drink or appetizers with some friends
Play a board game
Meet a friend for coffee
Join a book club
46-54. PAMPER YOURSELF
Have a glass of wine. This seems to work for certain people in certain situations. There is some scientific evidence that red wine can help people relax in addition to some other health benefits like an increased life span and decreased Alzheimer's risk.
Take a hot bath. A bath can help us relax because it stimulates circulation and helps relieve pain and sickness.
Paint your nails
Get a massage
Relax with a heating pad
Get coffee from your favorite coffee shop
Eat dark chocolate
Drink herbal tea
Treat yourself to some Ice cream
55-61. APPS AND WEBSITES
Headspace This app is an App Store Best of 2018 award winner. It provides a way to reduce stress and improve sleep.
Stitch Fix Mary and I use Stitch Fix a lot because we don't like to shop, and we have a hard time finding pants and jeans that fit well. We love the app because it lets us rate clothing items. It's a fun way to take a break.
Logic Grid Puzzles I loved doing logic puzzles in elementary school, and they're still my favorite word or logic game to play.
Quick, Draw! I tried this website for the first time and it was fun! My drawings are below. No judgment please. Here's the site's description: "Can a neural network learn to recognize doodling? Help teach it by adding your drawings to the world's largest doodling data set, shared publicly to help with machine learning research."
Home Design 3D This was another recommendation. If you enjoy interior design, you'll like this app that lets you create, design, furnish and decorate a home.
Everything but the house. A reader recommended this one. It's an auction site for estate sales, so you'll find things like antique art and vintage fashion.
Kidizen If you like resale shops and kids clothes, this one's for you.