Top 10 Ways to Choose the Right College During COVID-19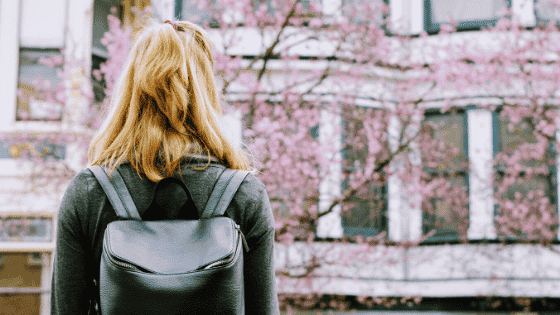 College visits are often the tipping point for decisions on where students go to school. COVID-19 is making college choices harder for families because students can't attend events on campuses or get a real look into life at their top schools. The virus also is impacting higher ed in ways that trickle down to students and their families, with delayed admission decisions and financial repercussions. Ken Sigler, EdD, has worked in college admissions for more than 20 years. He gives 10 ways prospective students can still engage with their selected campuses to ensure they're making a solid decision.
Kristie and I teach communication at a large university. Our hearts feel heavy for our graduating seniors this spring. They attended their last in-person class not knowing it was their last. They said goodbye to roommates and friends and instructors with almost no warning — or just didn't ever get to say goodbye. There's a good chance they won't be walking in a spring graduation ceremony, and they're really stressed about getting a job in a world turned upside-down by COVID-19.
The situation looks similar for high school seniors. Some are waiting for college admissions decisions delayed by the virus or worrying because they can't retake the ACT or SAT one final time. Many others are struggling to make final decisions on colleges or feel confident about their choices because they can't visit campuses or meet current students. They've lost some important ways to gather information before May 1, which is typically the deposit deadline when accepted students need to make their commitment.
Kristie's husband Ken Sigler, EdD, has worked in higher education for 20 years, spending the majority of his career in college admissions. He now serves as a senior consultant for universities across the country and is the founder of collegeovercoffee.com. Ken explains that this time of year is "yield season" in the college admissions world — the time when admissions offices across the country roll out the red carpet (so to speak) to receive as many commitments for fall enrollment as possible.

Ken Sigler, EdD
Amidst the outbreak of COVID-19, colleges & universities are scrambling to find alternative ways to engage their accepted student pools and still yield as many deposits as needed. (Check out a Forbes article on how COVID-19 will impact the college admissions cycle and a Chronicle of Higher Education article with regular updates on how COVID-19 is impacting higher ed. NPR also talked about How to Pick a College During Coronavirus)
"The campus visit is the universal tipping point that moves a student to either commitment to an institution or to decide to look elsewhere. Without it, decisions are much more difficult and commitments are made on unstable ground," Ken says.
Canceled student days and other events mean prospective students may be forced to make college decisions without ever having visited campus.
Ken created a list of the top 10 ways prospective students can still engage with their selected campuses to ensure they're making a solid decision. The list will help high school seniors (or even juniors), along with their parents and guardians, navigate the next several months.
Contact (email, call or both) your Admissions Office and/or admissions counselor.
Ask how large campus visit events are being handled or modified. (These are things like accepted student days or open houses.)
Check on your deposit deadline.
This has likely changed, and you should know if you've received extended time so you can use it to your advantage.
Register for virtual campus tours.
Most have these available on their websites.
Register for virtual information sessions.
This can be a substitute for campus tours and group info sessions.
Register for Zoom or Skype interviews in place of on-campus interviews.

Be sure ALL your aid (FAFSA) & scholarship applications have been submitted.
You don't want any decisions delayed at this point because of YOU.
Drive through campus (no need to get out if you're uncomfortable).
Things to notice: How well marked is campus? Is it easy to find your way around? Is parking easily accessible to dining halls, residence halls, libraries, etc.? How far of a walk is it from your potential residence hall to the recreation center or dining hall? (Sorry parents, meant to add library!) How well-lit is the campus at night, and how much of a presence does campus security have? Also try to drive the campus at night. If you're living on campus or plan to be on campus for evening activities, this only makes sense, but it's often forgotten.
Read FAQ pages on college and university websites to stay informed.
They are posting COVID-19 updates regularly (see how Tufts University and Davidson are doing this).
Reach out to current students or recent alumni.
Ask for their perspective and advice on attending your college of choice.
Don't check out!
Stay engaged and informed. Be an active participant in the process & make sure you have the information you need BEFORE making a final commitment to a college or university.
Bonus: Relax. Grab a cup of coffee. You got this!
Have more questions on choosing the right college? Find more resources or reach out to Ken Sigler at collegeovercoffee.com.