Top 10 Books I Still Remember Years Later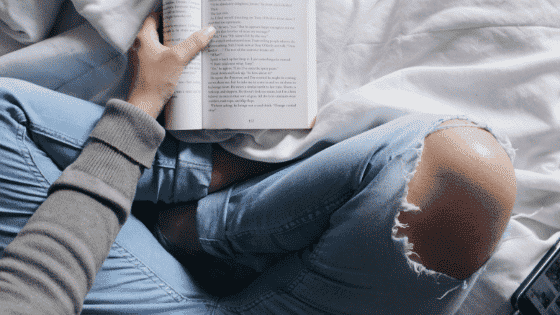 I saw an Instagram post this week with a cartoon picturing two types of summer readers.
Reader Type #1: A mom sitting outside in a lounger with sunglasses and a drink reading a book.
Reader Type #2: A mom in PJs and slippers cuddled under a blanket next to an air conditioner.
I'm a Type #1 reader. How about you? Maybe there's even a Type #3 or #4.
But if you love to read, there are likely some books you've read over the years that just stick with you. They're the books that come to mind when someone is looking for her next book and asks you for a recommendation or a favorite. Here are the Top 10 books that for whatever reason jump into my head when people ask me for suggestions.
If I read the back cover of this book, I wouldn't want to read it. Reading tends to be an escape for me, so I shy away from stories that seem really stressful or emotionally-draining. This story tackles complicated issues and emotions, but I love it anyway. In fact, I would say it's one of my favorite books. There are two more books that follow the same characters if you read this one and love it.
2. Wuthering Heights, Emily Bronte
No English class ever required that I read this book. I also don't choose "classics" when I'm looking at what I want to read in my free time. But I'd heard so many good things, I broke down and read this one for fun years ago. It sucked me right in. I can picture myself sitting on the floor the bedroom in my old house – our room was the entire top floor of our small cape code – so I could use the closet light to keep reading while my husband slept.

3. What Alice Forgot, Liane Moriarty
Liane Moriarty's written some great novel, but this one is the most memorable for me. It makes you think about where your life will be in 10 years and whether you would even believe it if someone whispered in your ear what the future will hold for you. It also shows how a series of small decisions can unravel into a whole different life trajectory.
4. Crazy Rich Asians, Kevin Kwan

I read this one on vacation and then watched the movie. Refreshingly different characters (especially the lead character's hilarious friend, played by Awkwafina in the movie). It just stood out from the pack of books I've read over the last couple years.
5. Little Fires Everywhere, Celeste Ng
This book was hot on the book club circuit, and it does live up to the hype. In fact, I kind of wish I had read it with a book club because there's a lot in there that I probably missed because I didn't talk it through.
6. The Keeper of Lost Things, Ruth Hogan
The concept of this book is so creative. I loved the quirky characters and the different threads the book follows as the lead character finds and creates stories for the lost things he finds.
7. The Lake House, Kate Morton
Rarely do I read a book and feel the urge to rush out and read other books by the author, but I did with this one. Kate Morton tells compelling stories that keep your attention through each twist and turn.
8. Wild, Cheryl Strayed
This one topped the must-read lists when Reese Witherspoon took the role for the movie. The book digs much deeper into the character, and has some really cool scenes on the Pacific Coast Trail for readers who like outdoor adventures.
9. The Little Paris Bookshop, Nina George
This is such a fun one for book lovers, about a floating bookstore whose owner prescribes just the right book to help customers with their life problems.
10. The Language of Flowers, Vanessa Diffenbaugh
I recommended this one to a student and she enjoyed it, but commented that it was really sad. I had forgotten the sad parts and all that remained was my memory about how much I liked it.